Do new, upholstered chairs qualify as bling in your book? Clearly, they do in mine. I'm in love with the new additions to our cozy little office, and I came upon them for free. Yes, free bling. What's better?
If you didn't know, our office started with brown pile carpeting and purple walls. Yum. Immediately upon closing on the house, we ripped up the carpet, pulled out all of the carpet nails, and had a professional hardwood refinishing company come in to sand down and refinish the floors. After that, we were left with this…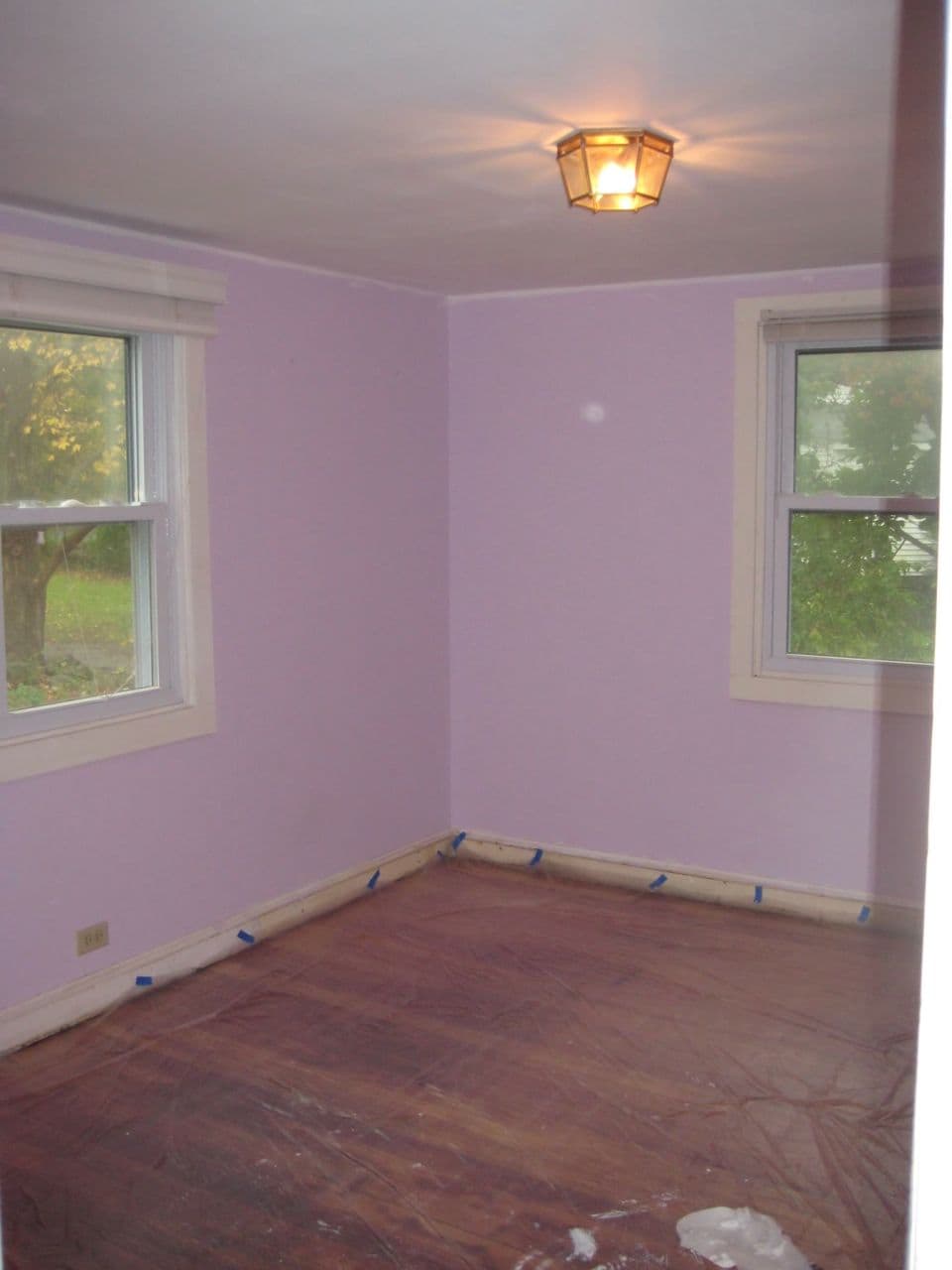 We painted the walls a neutral, cream color to cover the purple while we decided what to do in there. We also replaced the vintage light with a simpler, $10 flush mount.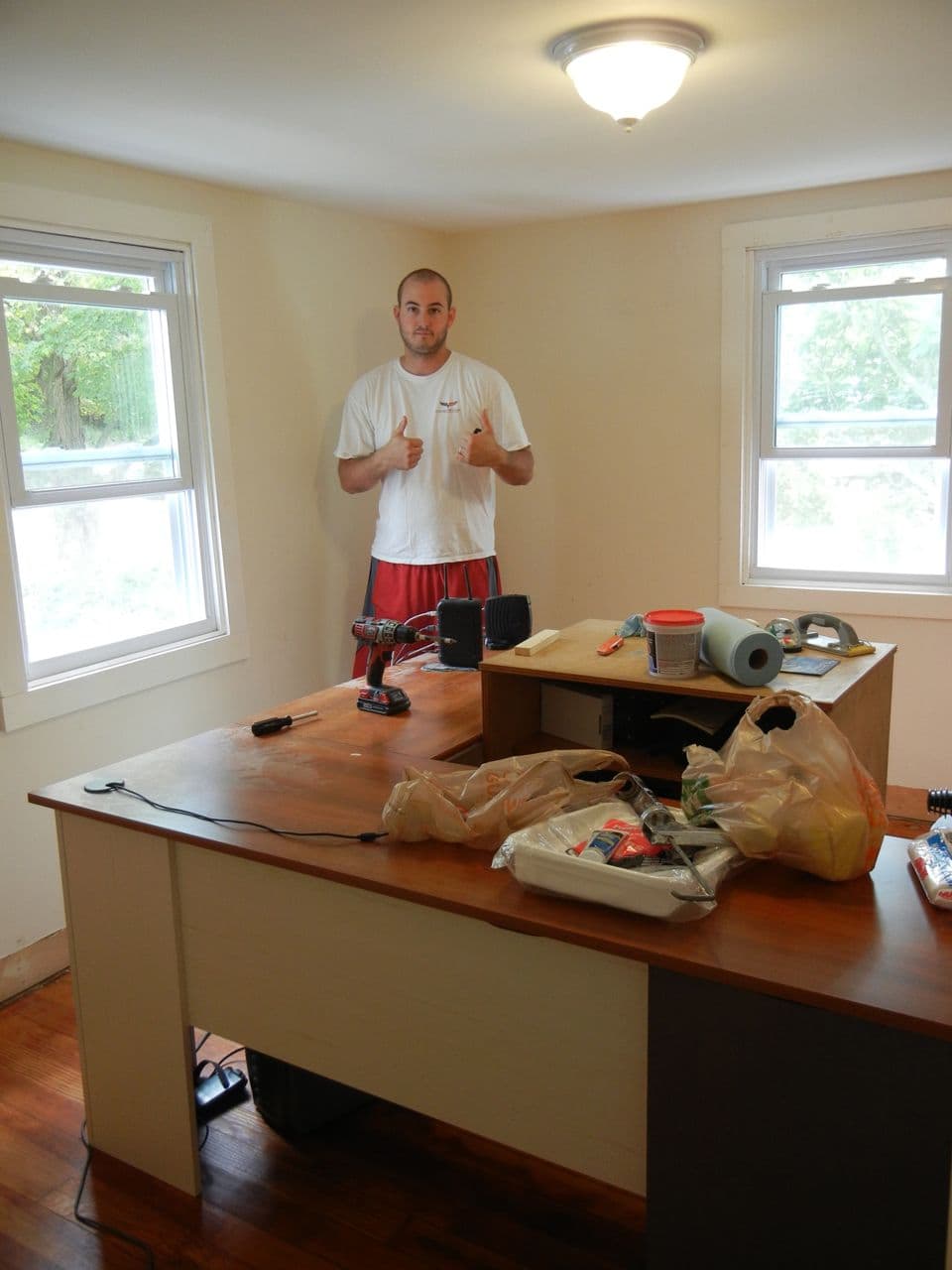 After replacing all of the baseboard trim, we settled on a "pop" of color in this room, covering the walls with "Bagel," an orange-ish, gold-ish hue. We also put a fresh coat of white on the window trim, moved in some wingbacks from Matt's mother, and added some art and window treatments.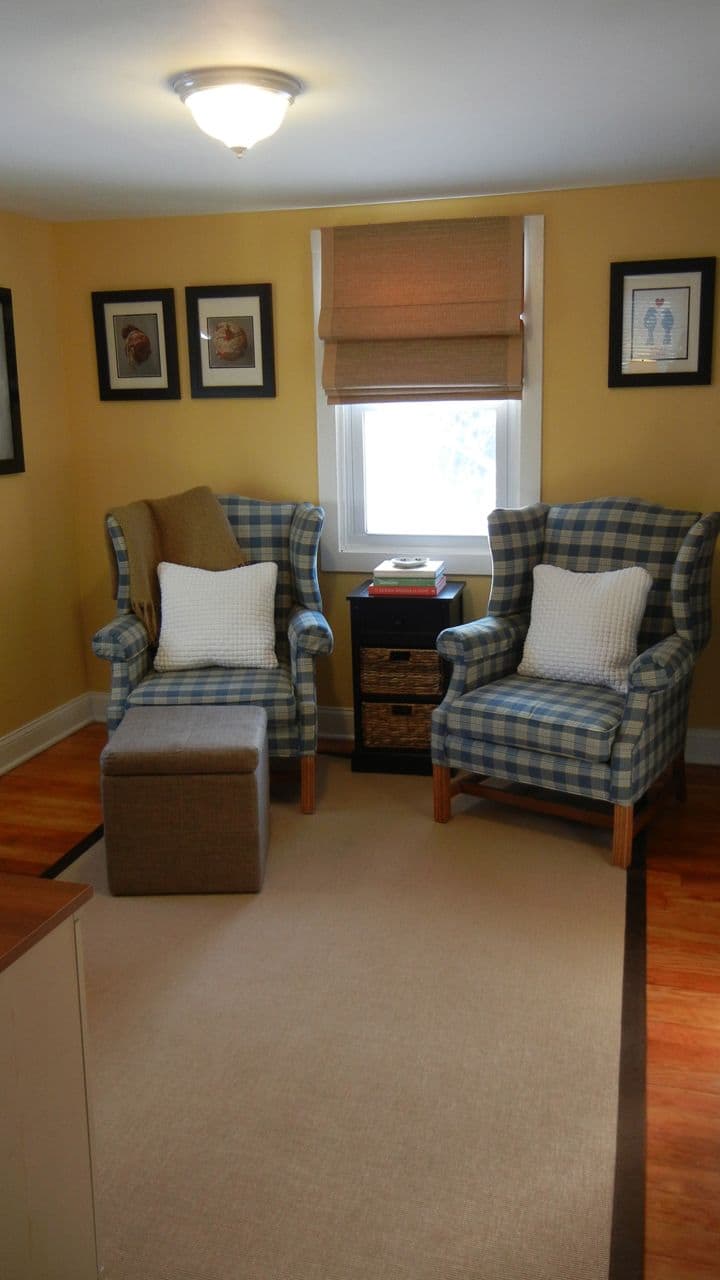 Do the blue, plaid chairs looks great in this room? Yes, but I really love them in the nook by the back window in the kitchen/dining area. To the kitchen/dining area they went.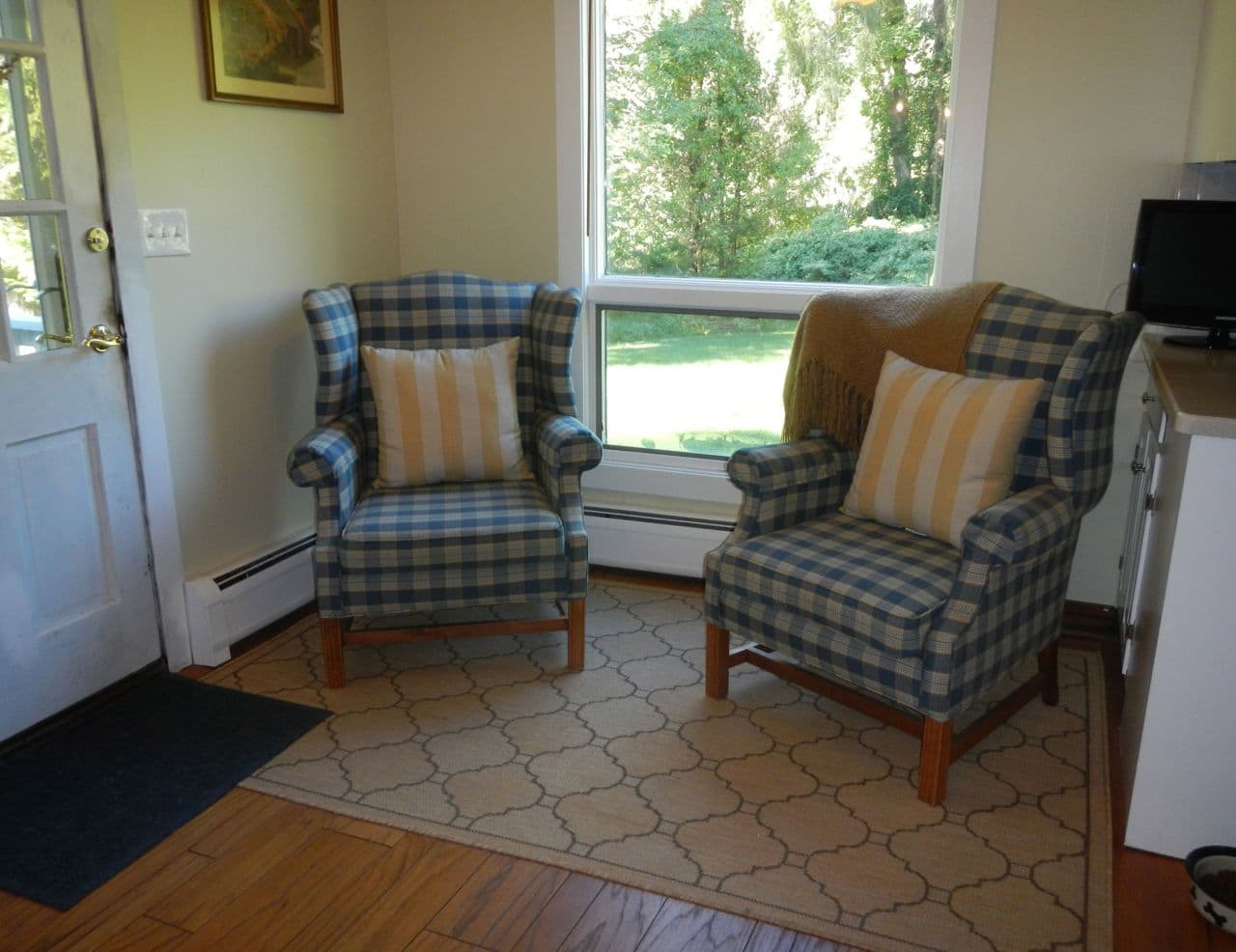 Into the office came the new bling.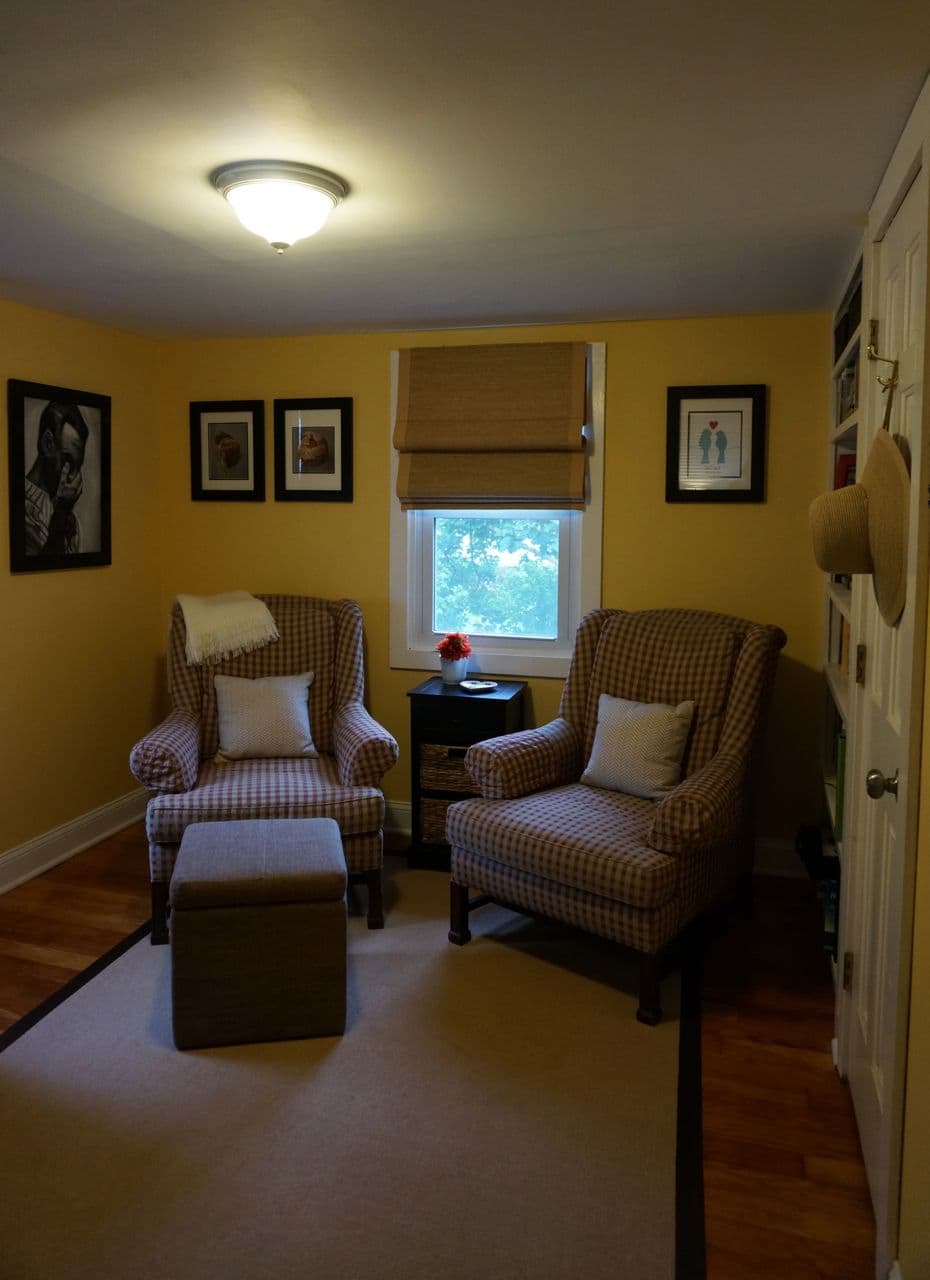 Back in August, my friend Debbie was emptying out her apartment in preparation for her move to Israel, and she was getting rid of a pair of cozy chairs in the process. I remembered them when they sat in her parents' den, and I remembered them being oh-so-comfortable. Well, they've held up nicely, and D - your loss is my gain. ;) Debbie's dad is a big guy, and my husband is a big guy, so even though our house isn't a big one, the fit is perfect.
They even elevate the little bookshelf corner of the office, which went from this…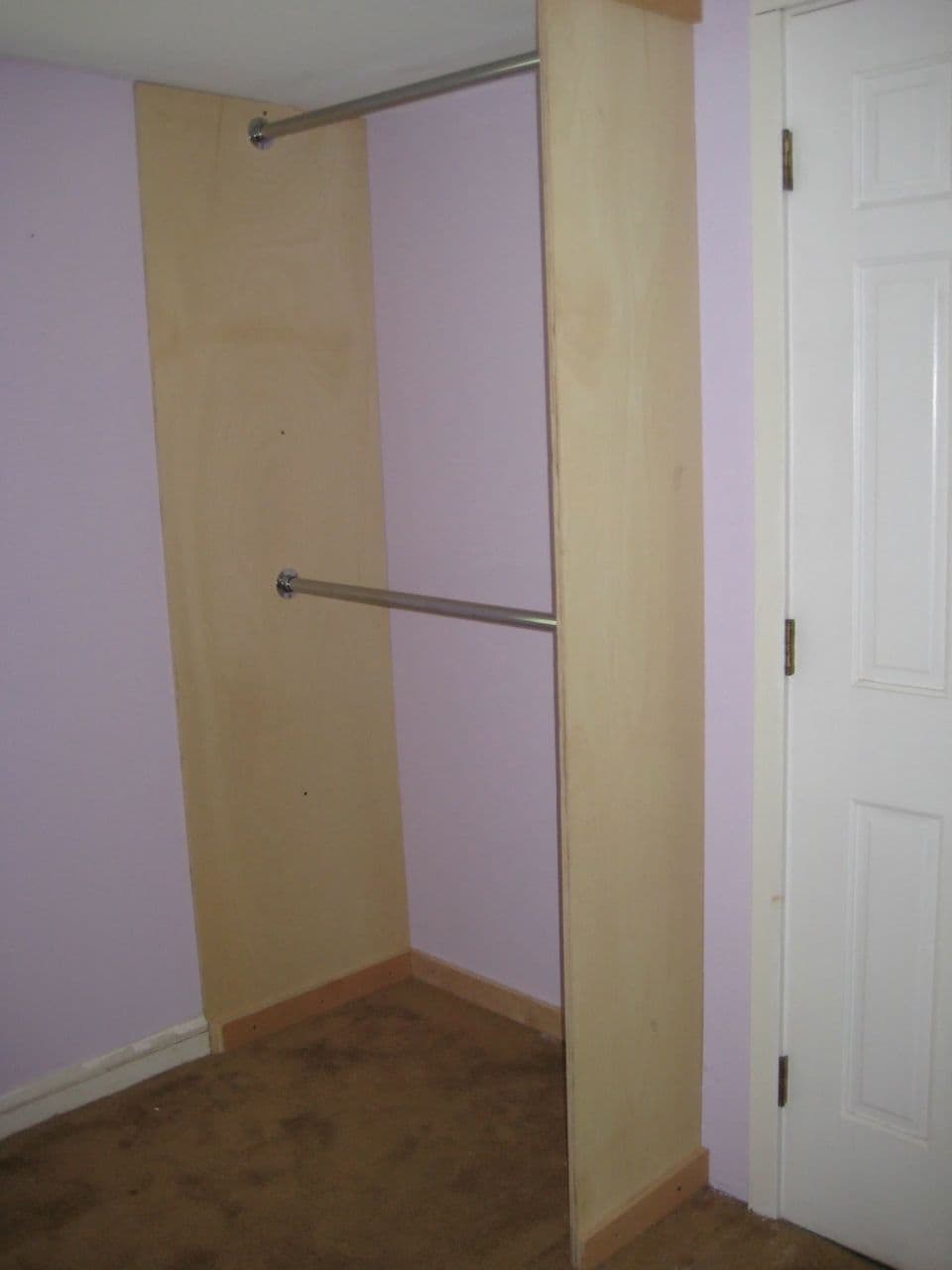 To this…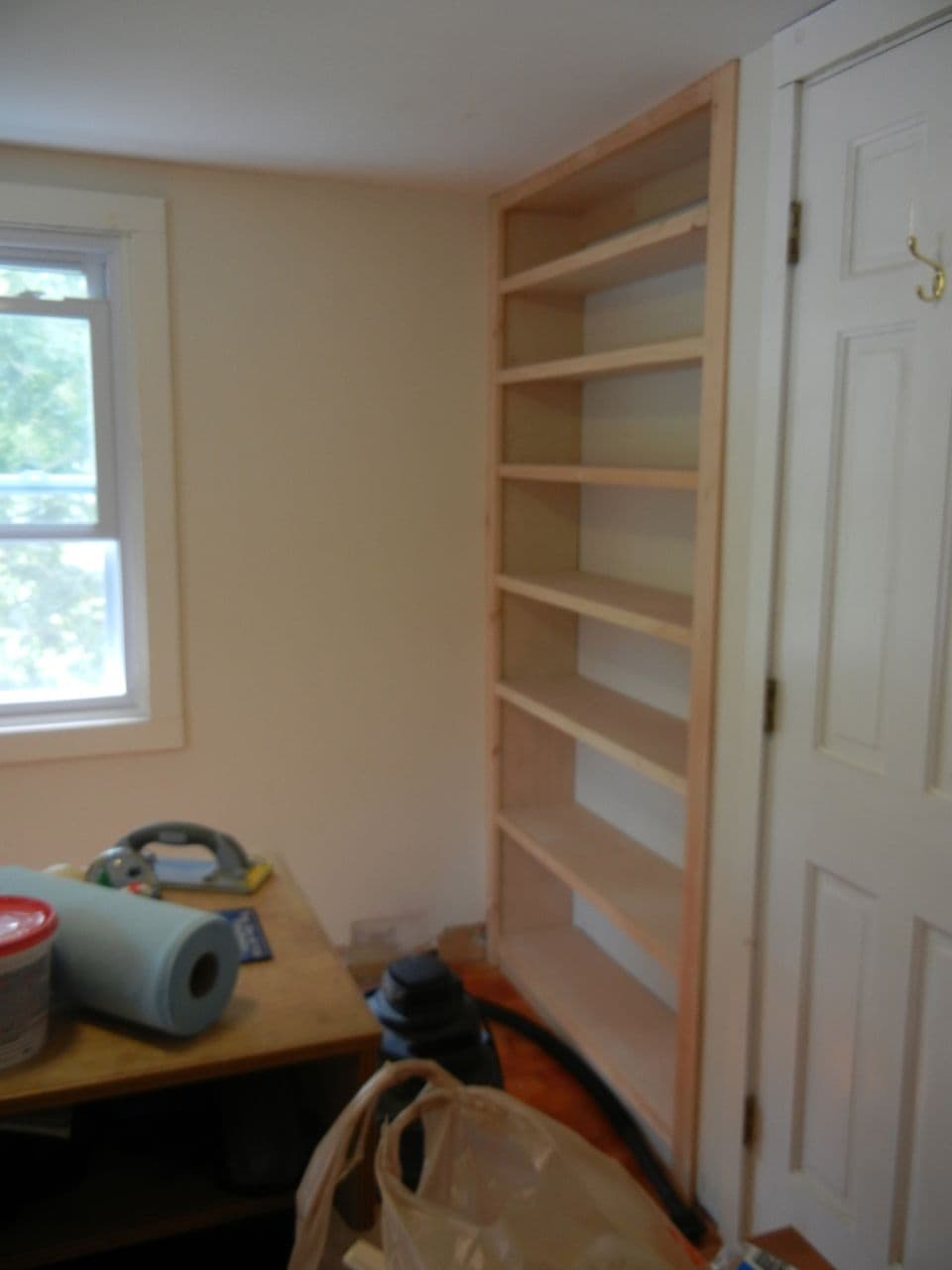 To this!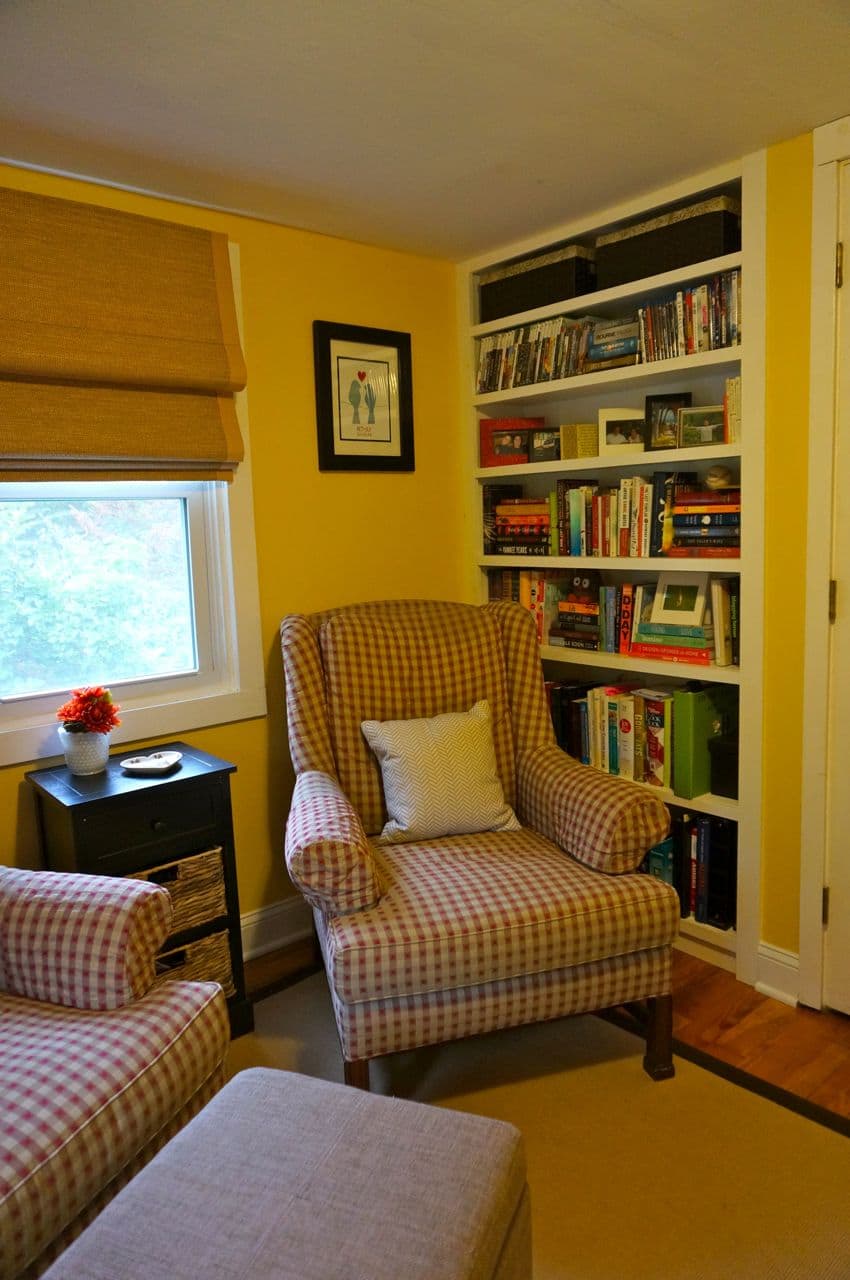 Isn't that nook charming? I've been sitting in it quite often.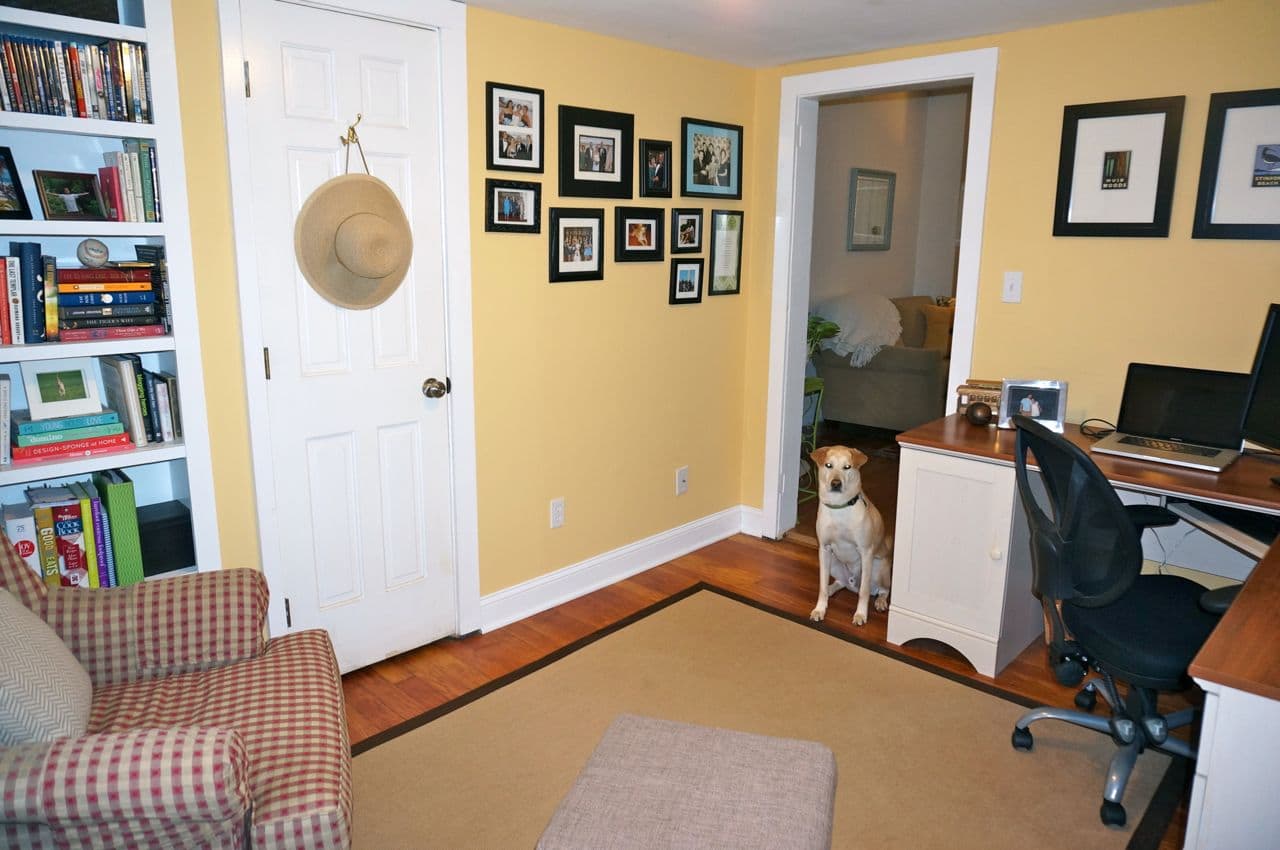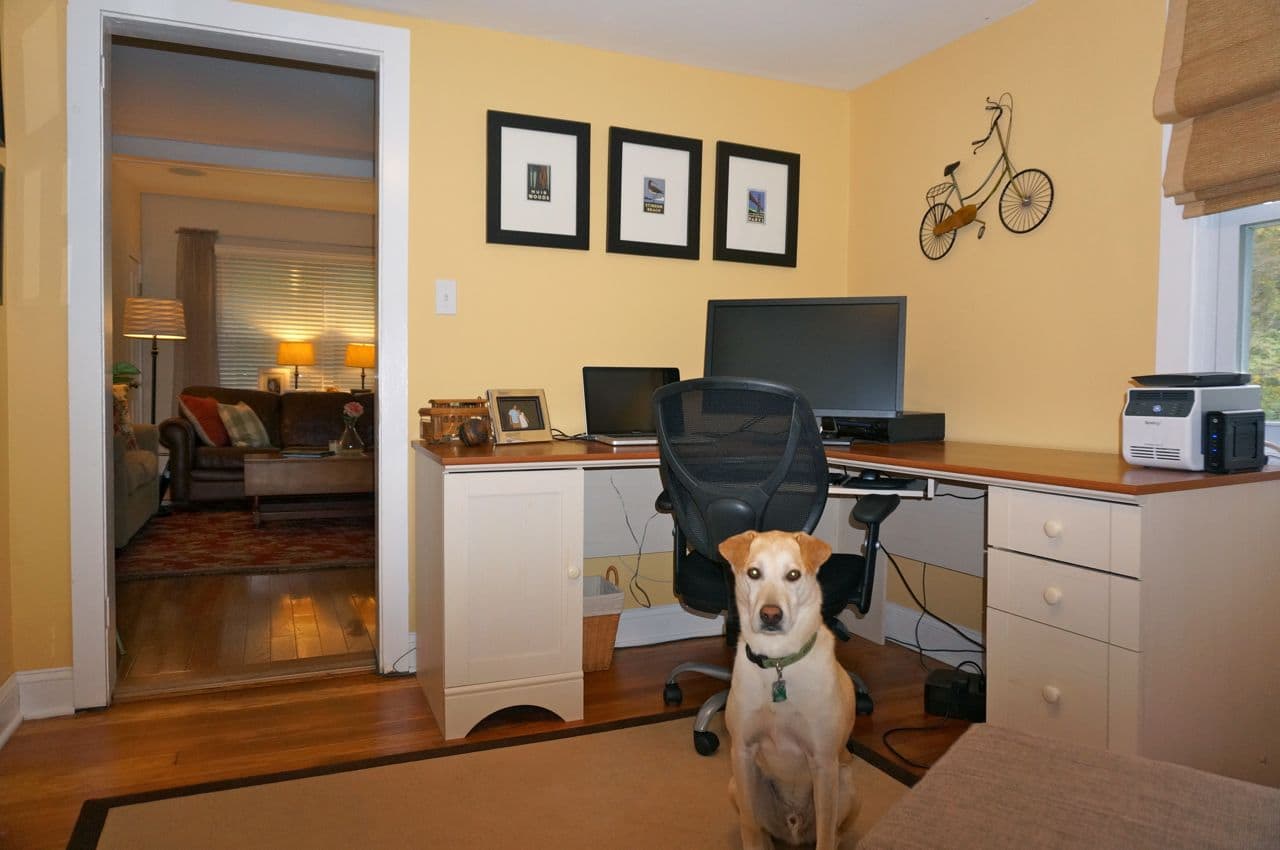 And with that little office tour, (Griff included) it's safe to say this room is 95% done. I, for one, can't believe it. We don't have any other rooms in the house close to being 95% done. The ceiling could use another coat of paint, and the door to the basement is dirtier than it looks in the picture, but those are minor fixes that can whipped out whenever I have the time, which is never these days. Oh well, baby steps.
Do you have something in your house that was given to you for free that you absolutely love? Dish.