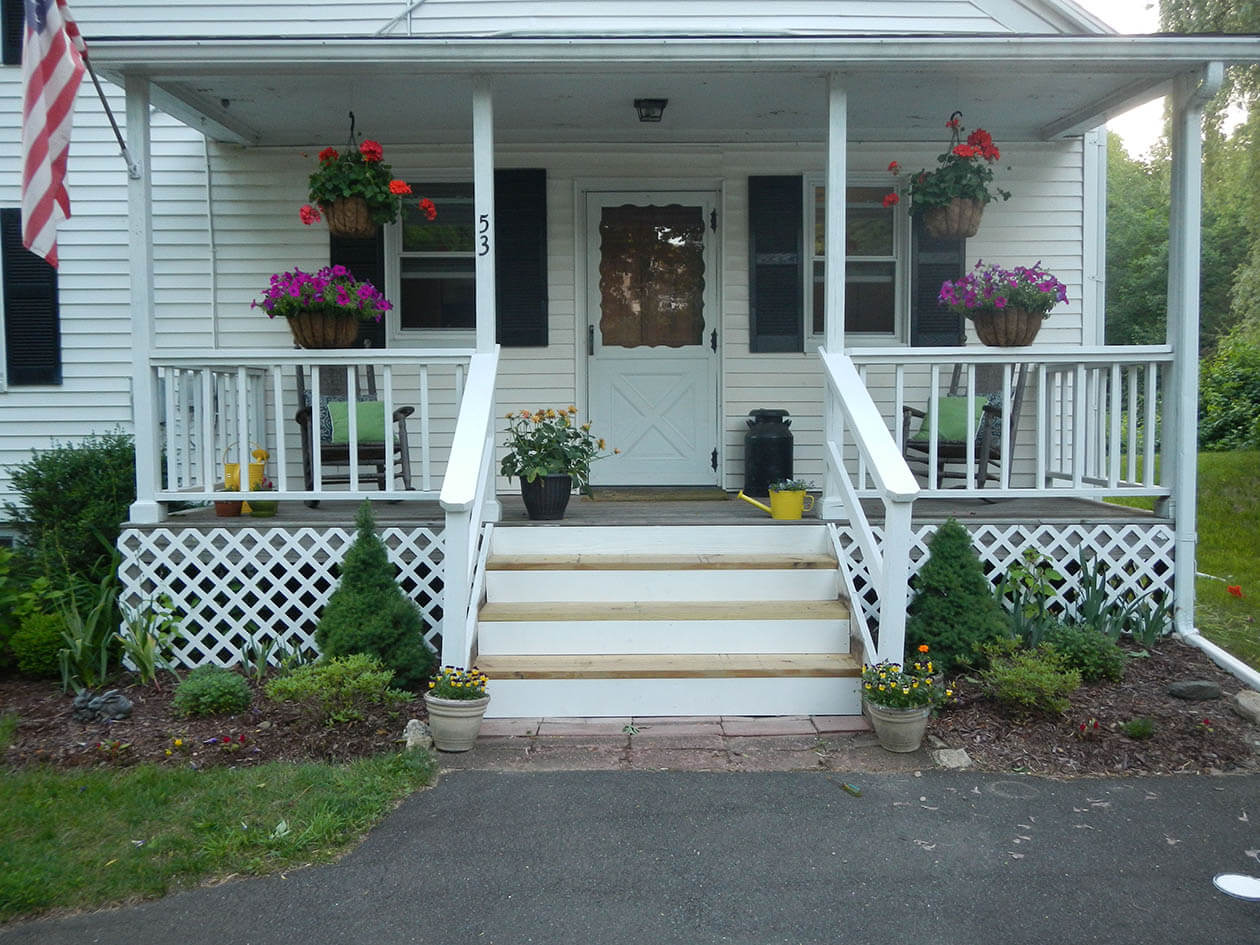 The baby we chose for our very first home didn't sell me right away. Aaaaactually… I wasn't sold after weeks of contemplating and prodding from my husband. Initially, Matt saw the house solo, and told me afterwards that he really wanted to bring me to an antique farmhouse with great potential. (This was 2009 and let me tell you - we were NOT strangers to the HGTV scene, or the HGTV-coined "hidden potential" of lackluster homes.) The skepticism and doubt rolled over me…
"Just _how _antique are we talkin'?"
"Will we you have to fix everything?"
"Is it safe?"
"What do you mean by farmhouse? Chickens and coops-style farmhouse? Or Martha Stewart-style farmhouse?"
Well… a girl can dream because did you guess? It wasn't the preppy, Martha Stewart-esque farmhouse of my dreams complete with a white-washed laundry suite and wide-planked floors from old Vermont barnwood.
It wasn't a farmhouse at all, but an old (1800s) one-room schoolhouse with half-assed* additions coming from all sides. After numerous walkthroughs with our families and realtor, a home inspection and a price drop, the awkward little house at the bottom of the slope was ours.** And alas, our school house rehabilitation project was born. And it's a good thing too, because I can't picture our little family being happier anywhere else in the world. That is, until Martha sells her Bedford farmhouse.
Check out the inside of the house by clicking on the "House Tour" tab at the top of the page!
*A very technical term to describe the work of "carpenters" who had no business framing out addtions that would be added to a 19th century structure.
**It was of course, ours, after nearly 6 months of waiting due to the home's status as a short-sale. More on that down the line for folks who may be going through the same thing!