…about you. My loyal readers. I know it's been over two weeks since my last post, but I've been a busy little bee around here, and I can't wait to share all of the random updates. In time.
Don't worry, you're not the only ones being neglected. The lawn is probably close to 10" tall right now. I wish I was kidding. In lieu of a house post, (since I don't have anything to share right this second) I'll just do a picture post of things that have been keeping us busy the last few weeks.
My bestie and I were gifted amazing seats to Country Fest outside of Boston at Gillette Stadium. Obviously, we had to don our cutest country gear, including our beloved cowboy boots. That's me on the right and yes, that's really how tan I am at the end of August.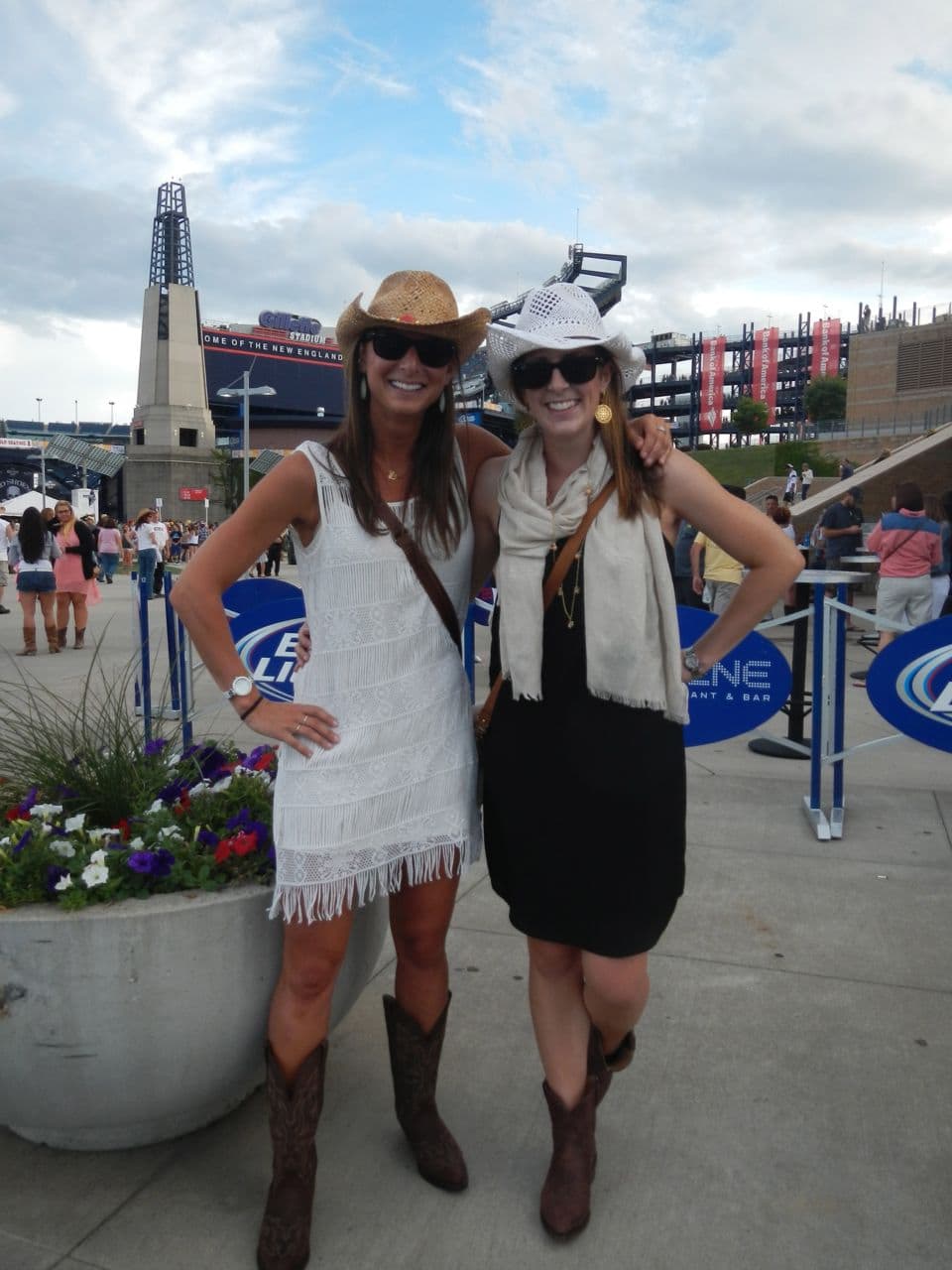 We arrived early enough to see the second opener, (after Kacey Musgraves) the Eli Young Band. They were amazing and I really like their stuff. "Crazy Girl" is one of my favorites.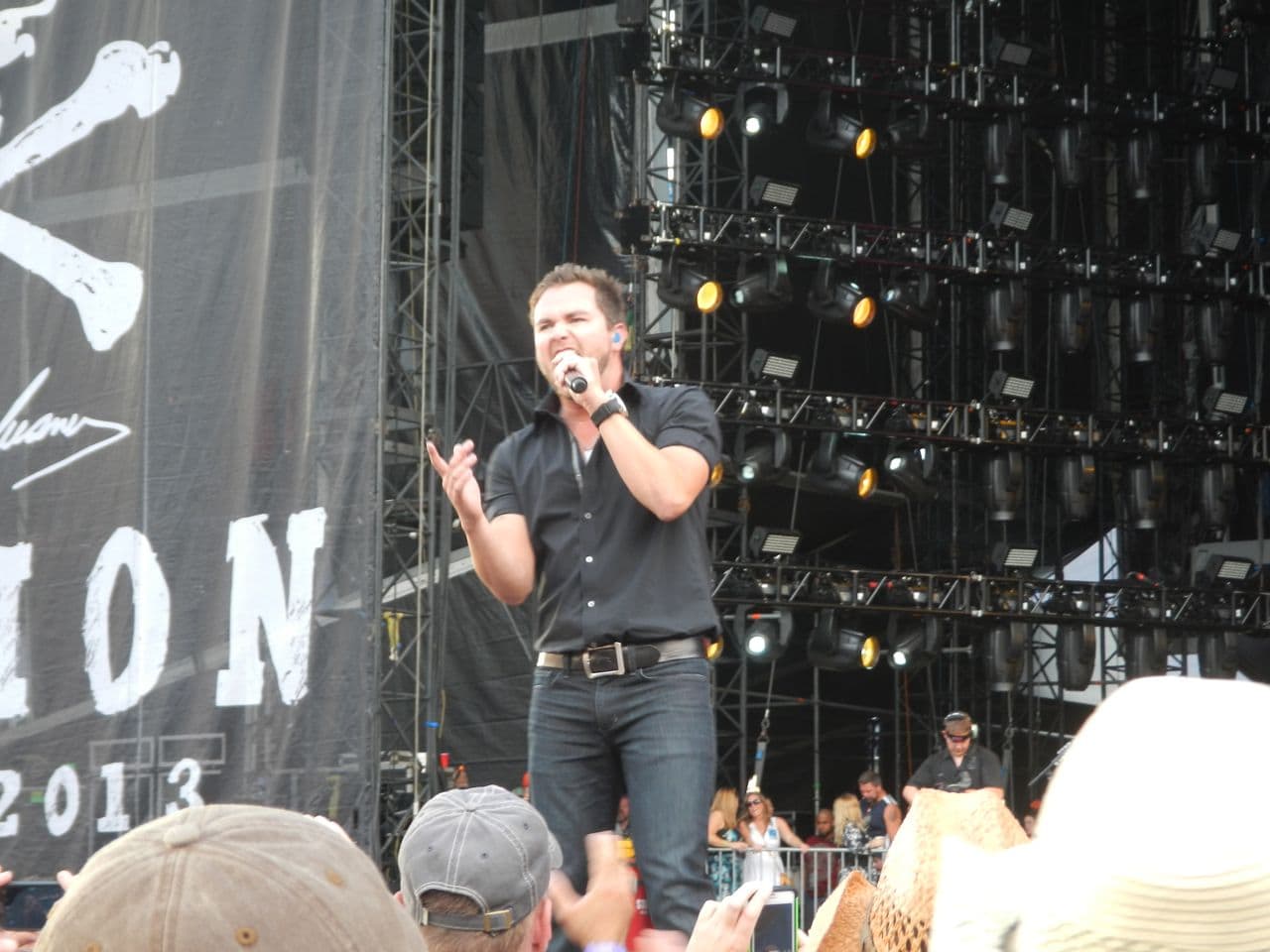 Eric Church was up next, and he was good, too. A little wild man, that one.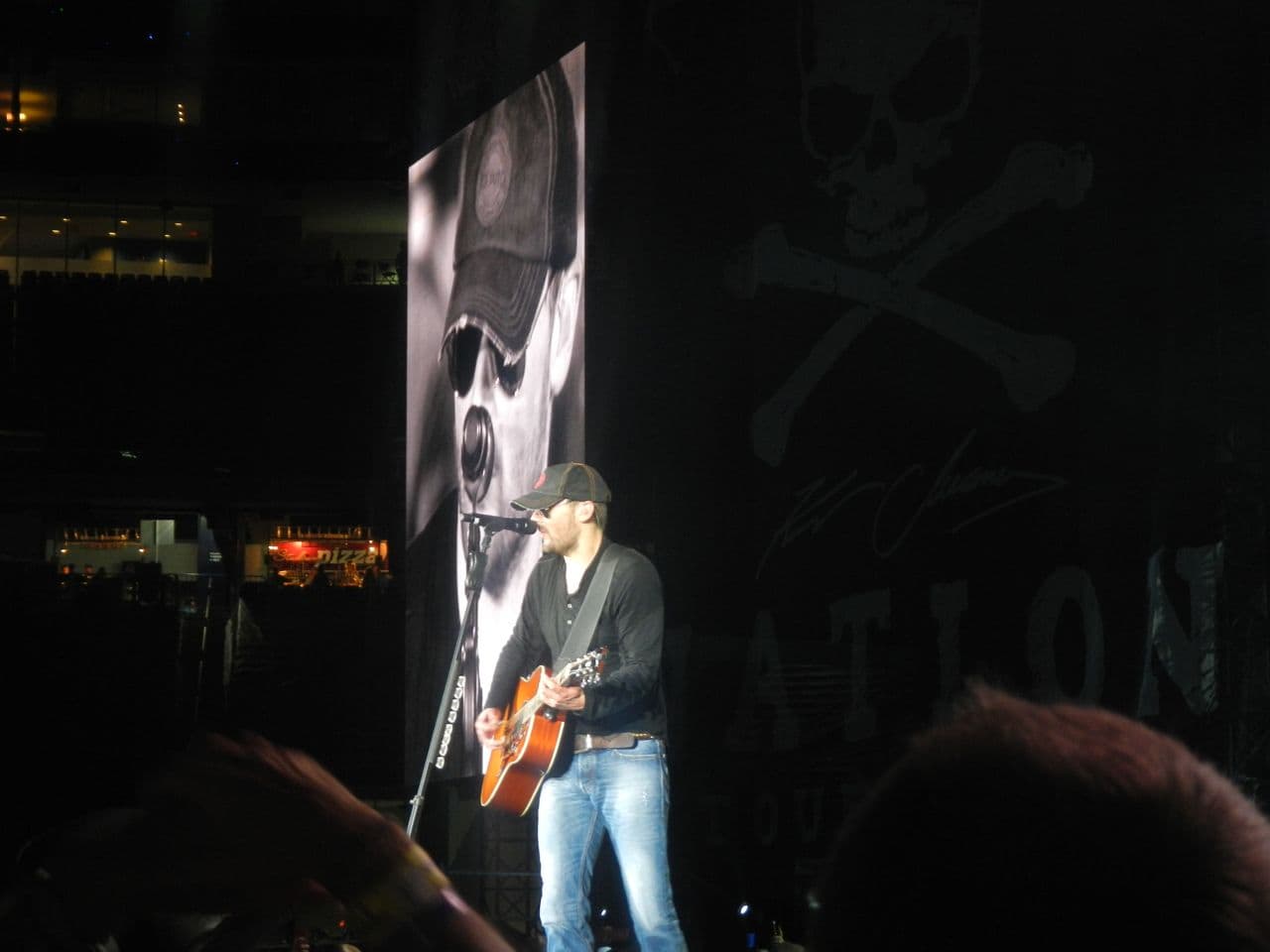 We were close. Did I mention we had amazing seats? We were in the "Sandbar," which is Kenny Chesney's version of the pit. You can't get much closer.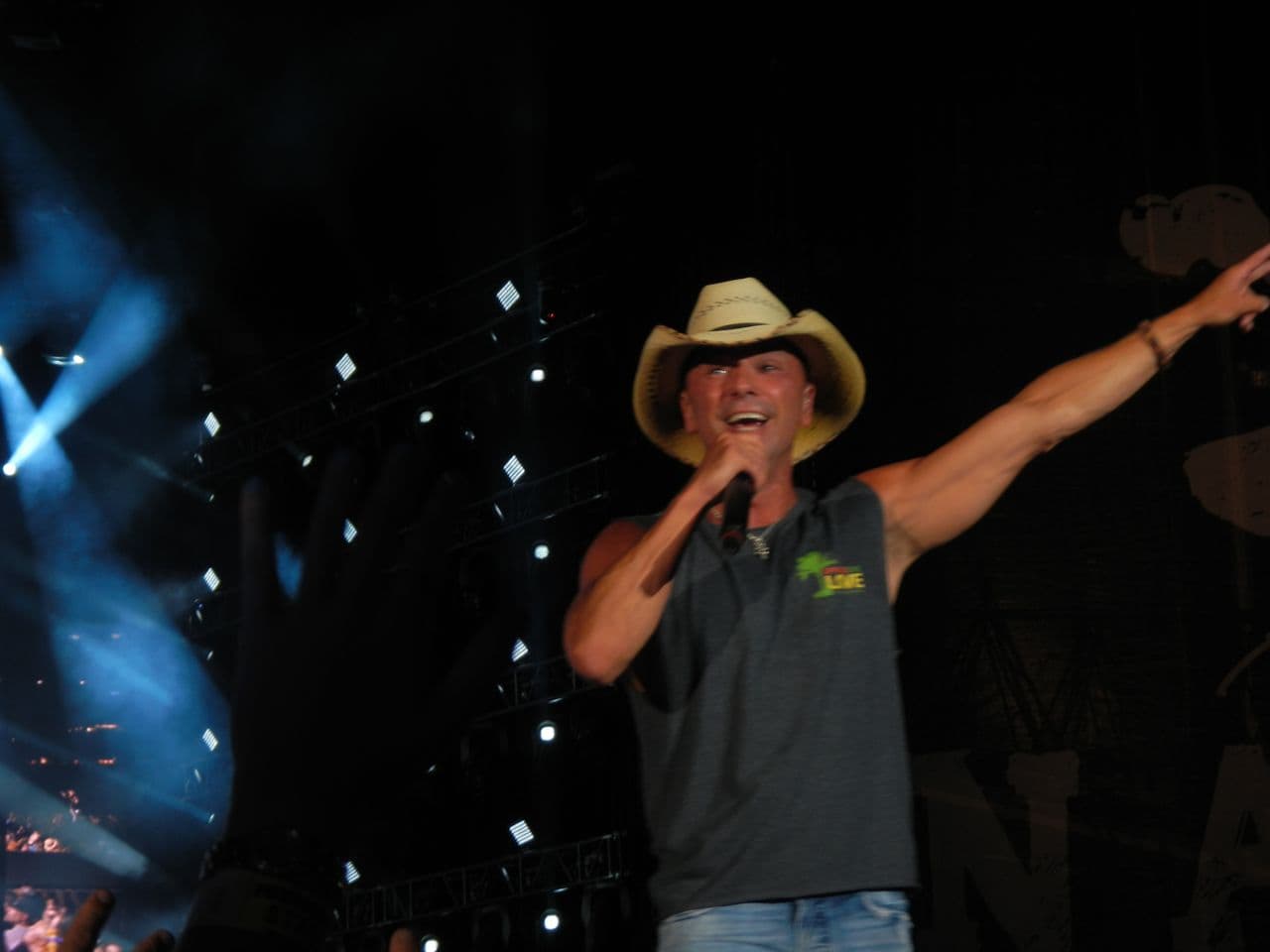 Kenny put on an amazing show, as he always does. That smile… oh man.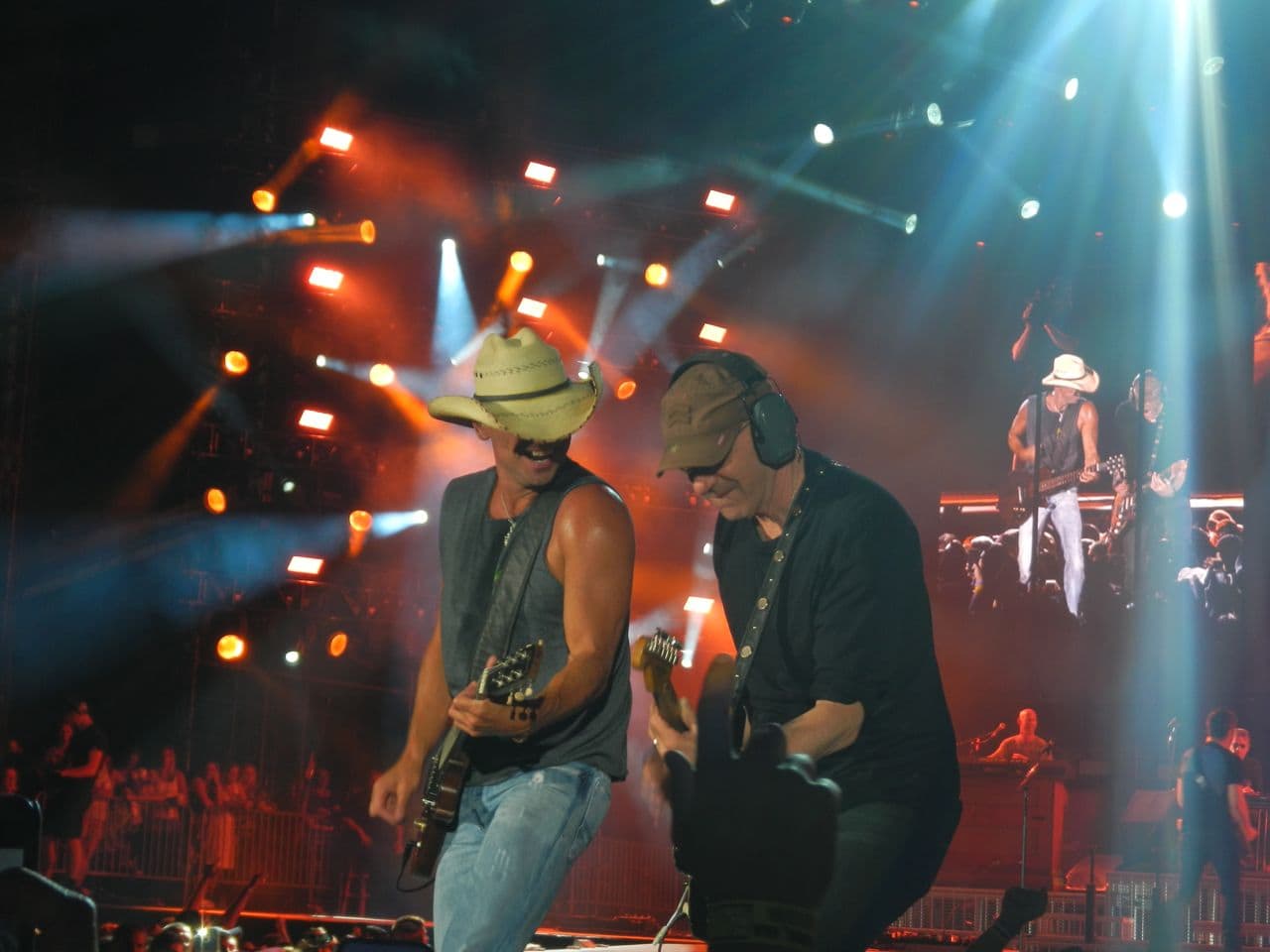 Debbie and I grabbed a hotel nearby, and when we awoke the next day, we threw on our new Kenny t-shirts and headed out to meet Matt - my ride. We had a bittersweet farewell, as Debbie was leaving for a 10-month teaching experience in Israel. I know. Talk about going out with a bang, right? I'm going to miss that girl so much.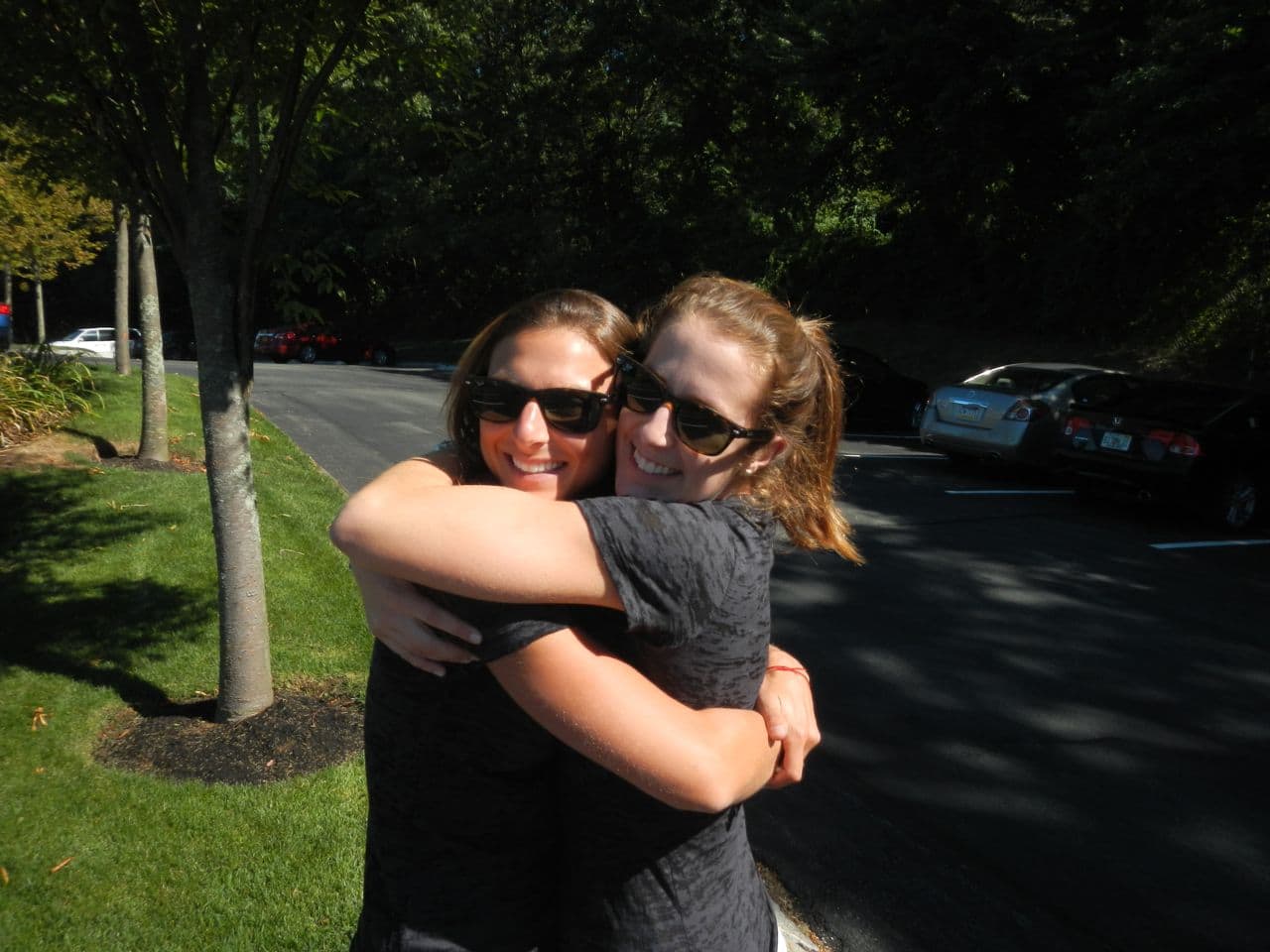 Matt picked me up (Debbie and I rode to Boston in one car) and we hit the road for Stratton, VT to attend my cousin's wedding. Since I couldn't really wear my cowboy boots, I wore a super cute dress instead. Too bad my husband couldn't don a super cute smile. Sigh. What a goofball.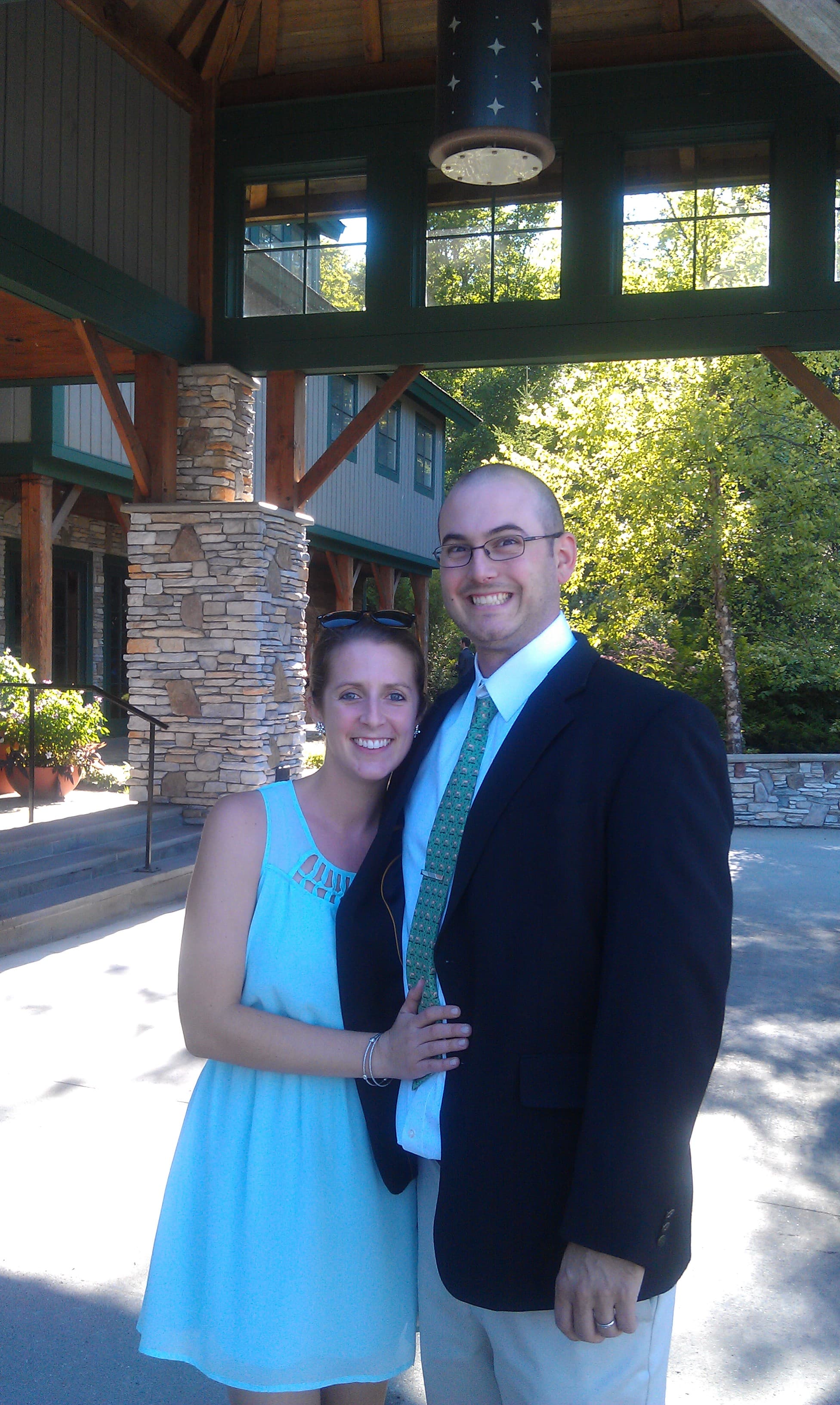 After the wedding was another work week, but we squeezed in my parent's 35th wedding anniversary…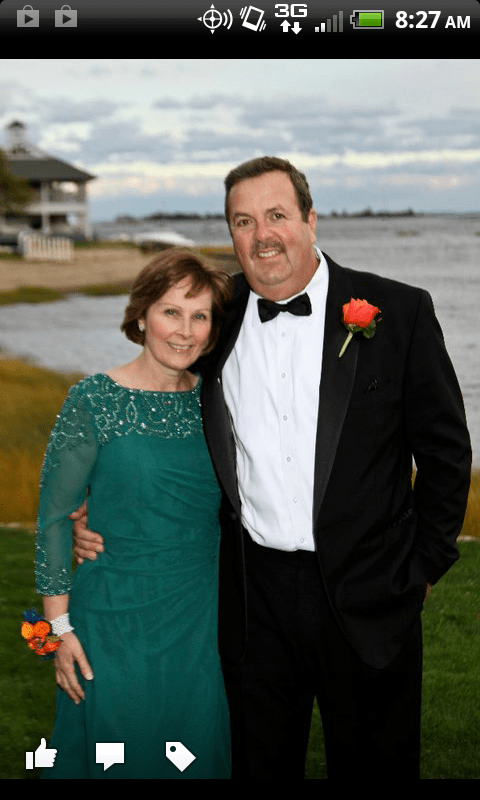 …and a birthday celebration for my mom, too. We had a great dinner and spent most of the night playing with my mom and dad's new pup, Sidney. That face kills me.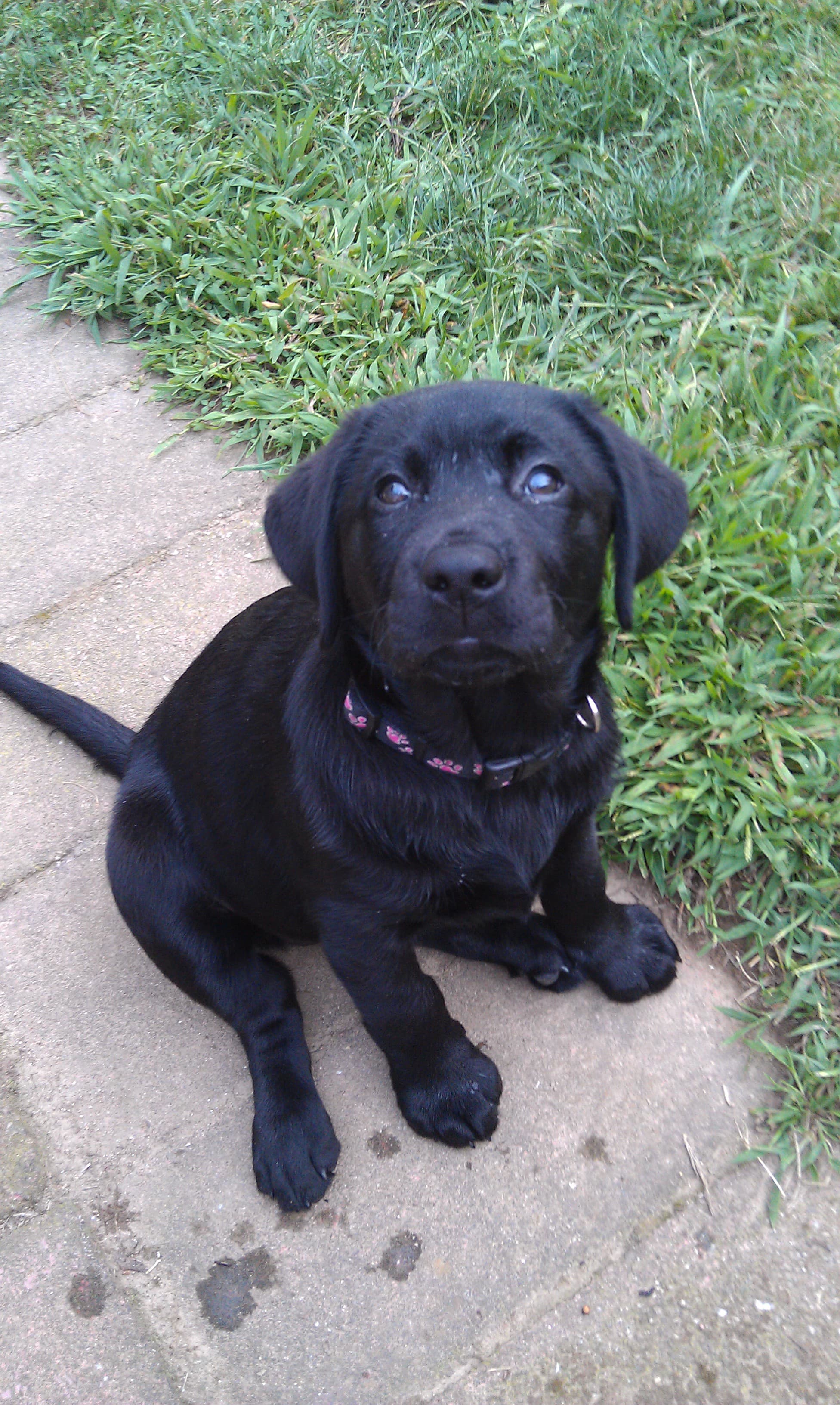 I pulled out a pair of tag sale frames and started to clean them up a bit.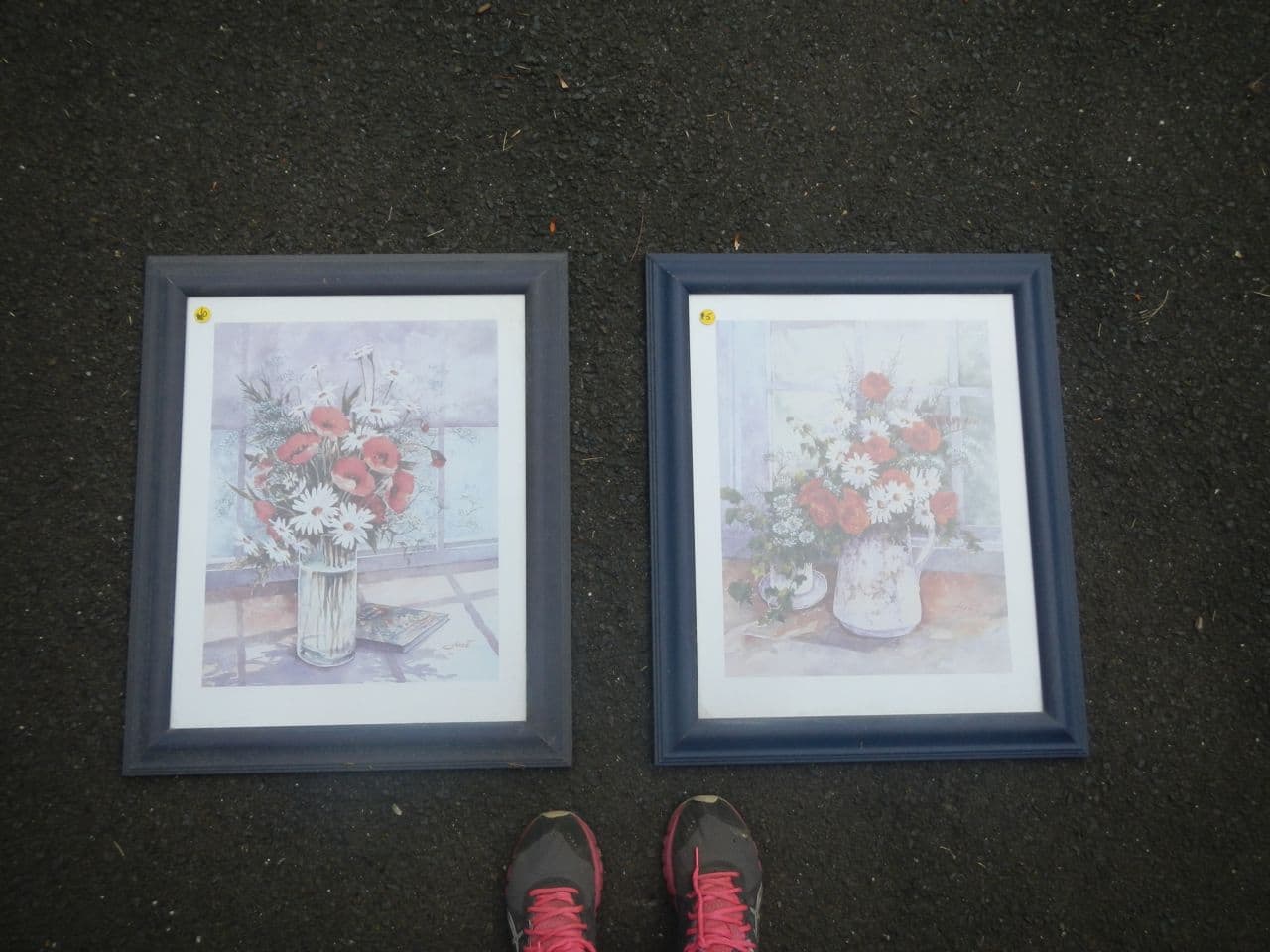 We hung out with friends (during which I took some selfies)…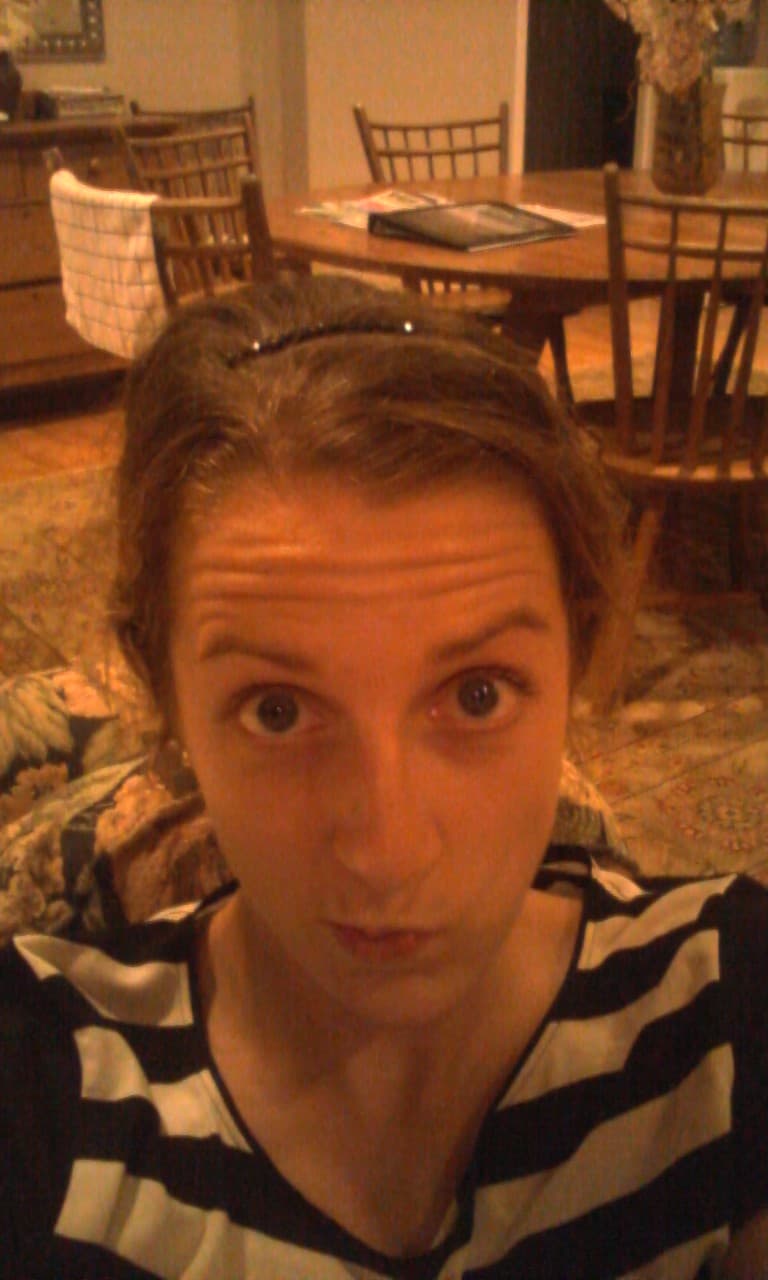 …and hit up Cabela's during en route to Boston (again). Matt wanted this shotgun. He didn't leave with it.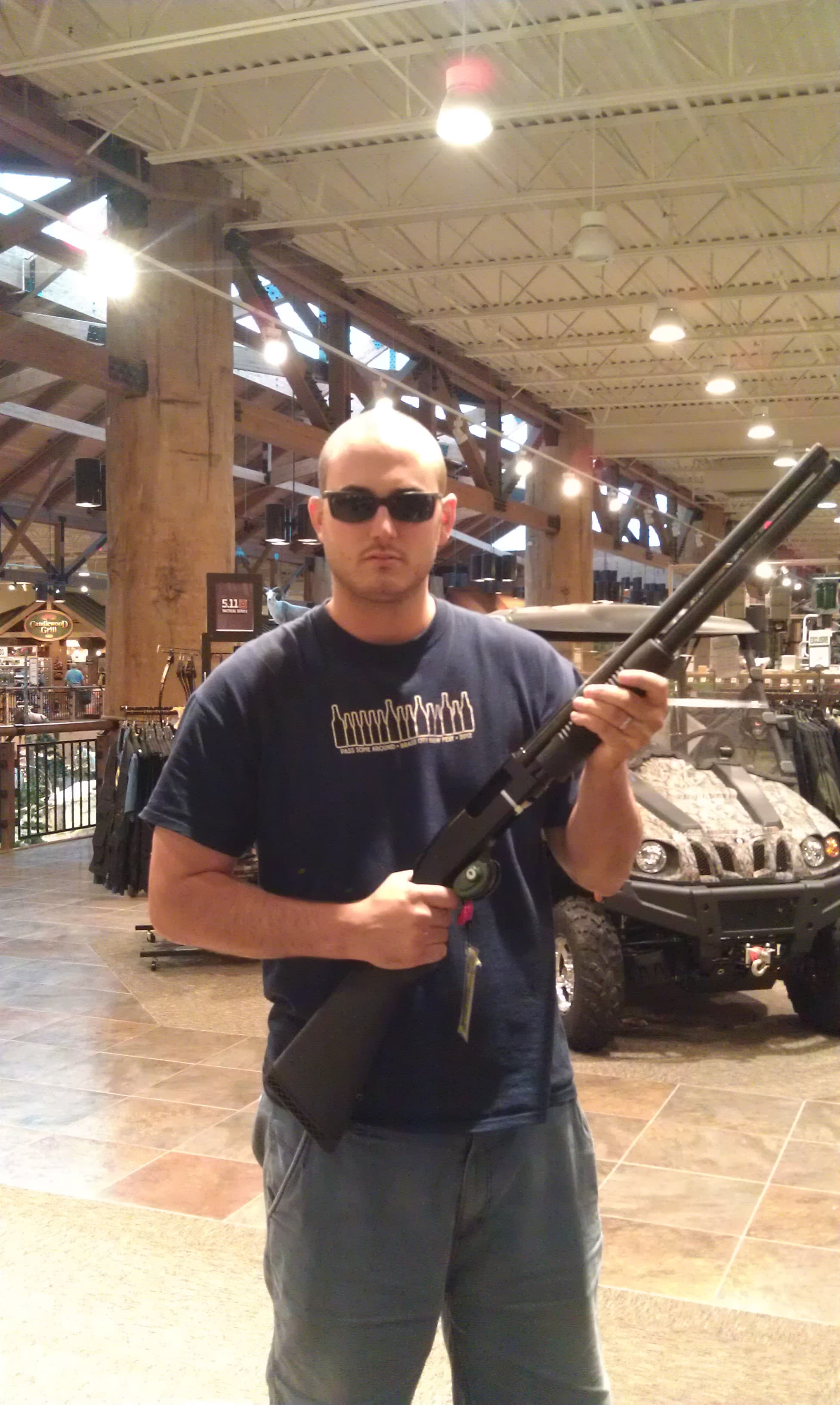 We were up in the Boston area for a charity walk that benefits Mitochondrial Disease. This was our fourth trip up there for the event and we always luck out with good weather. I love the spot where it's held because you get the both of both worlds: Castle Island in South Boston has beachfront that nearly touches the Boston skyline. Pretty awesome.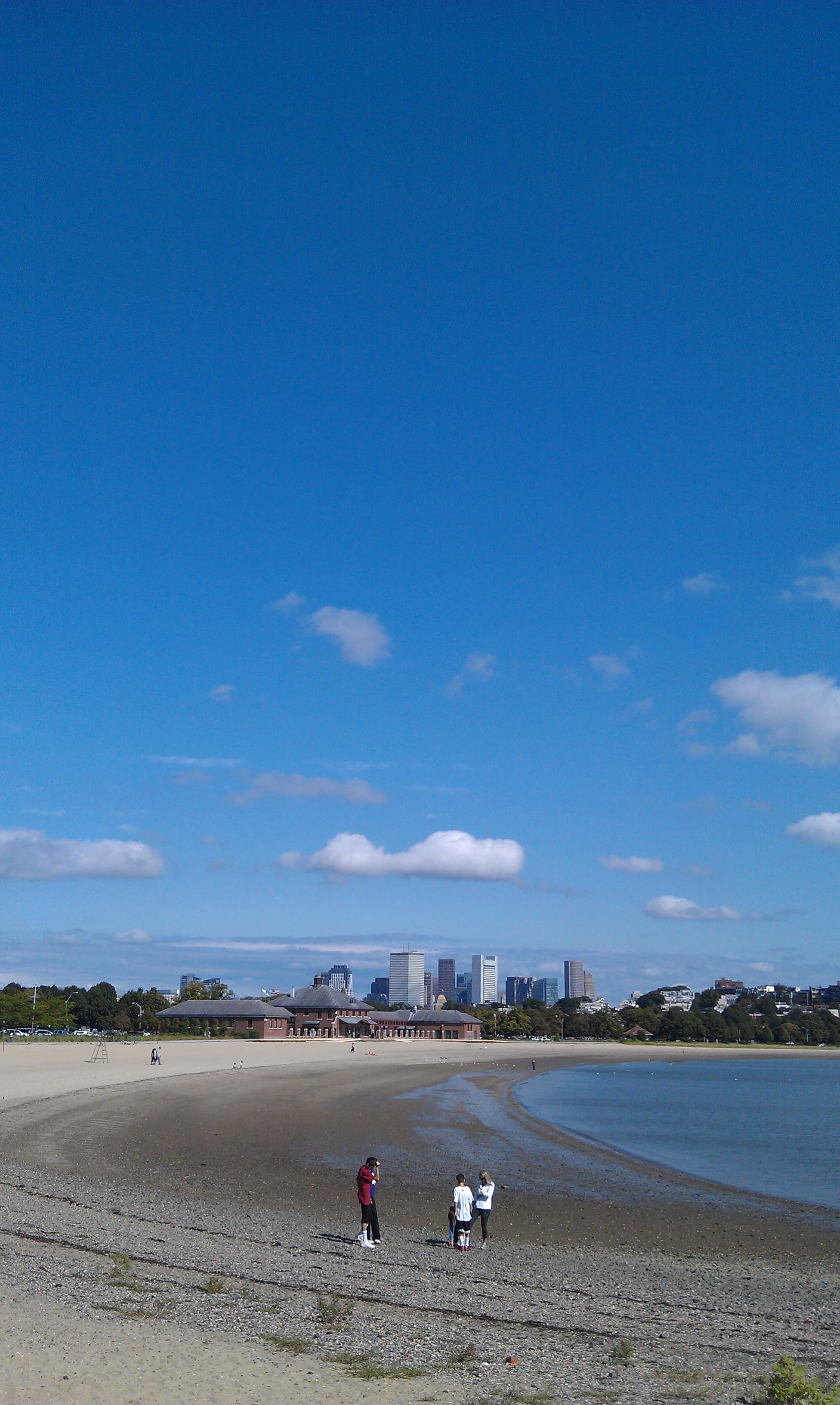 I grabbed a shot with Matt mid-walk.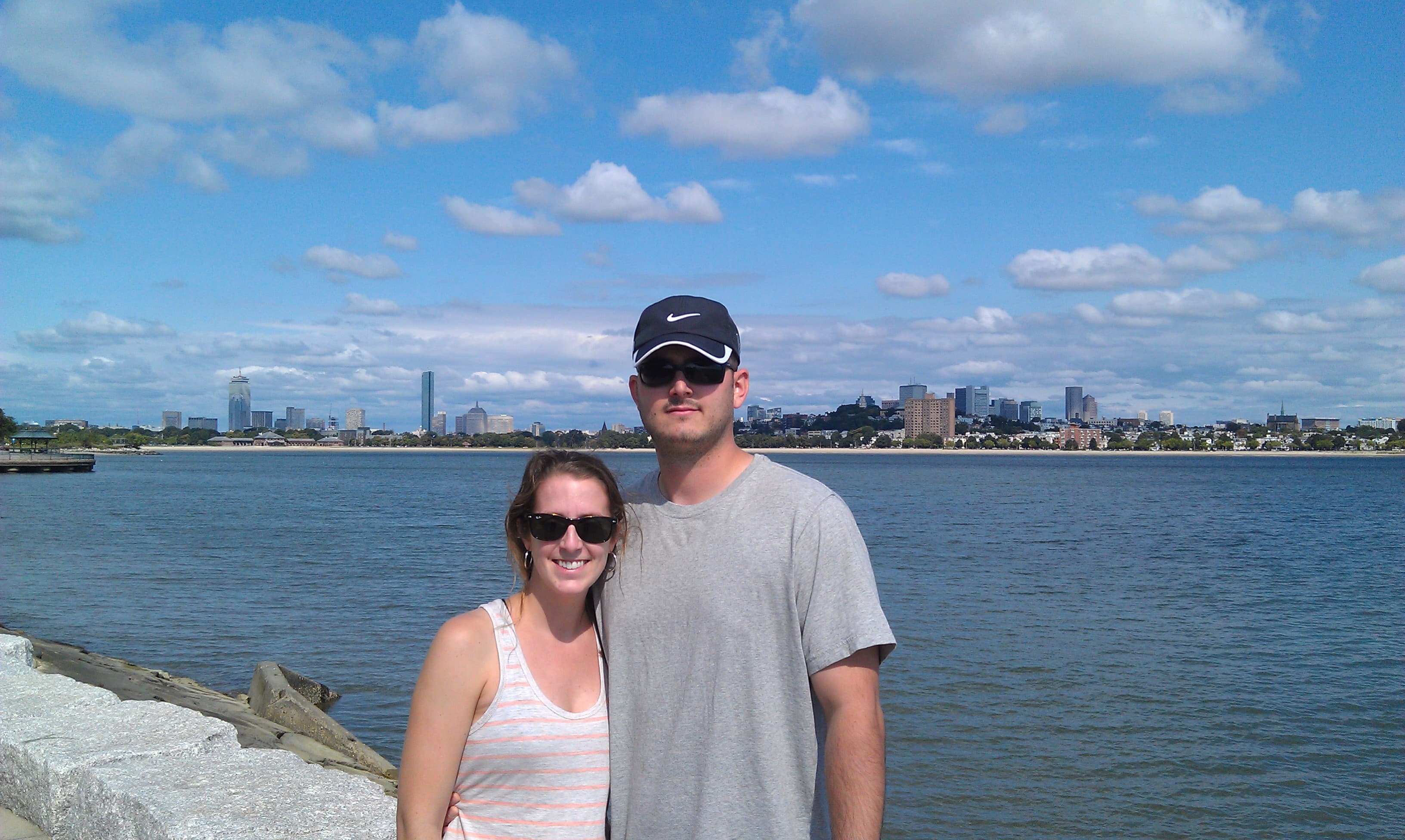 After the walk, we headed out to nearby Harpoon Brewery, just as we have in years past. The brewery underwent a big transformation over the last year that included renovations of nearly the whole space, including the addition of a beautiful new beer hall. Unfortunately, I don't have any good pictures, because I couldn't stop staring at the beer glasses organized and lined up so perfectly. Figures that I'd have a picture of that.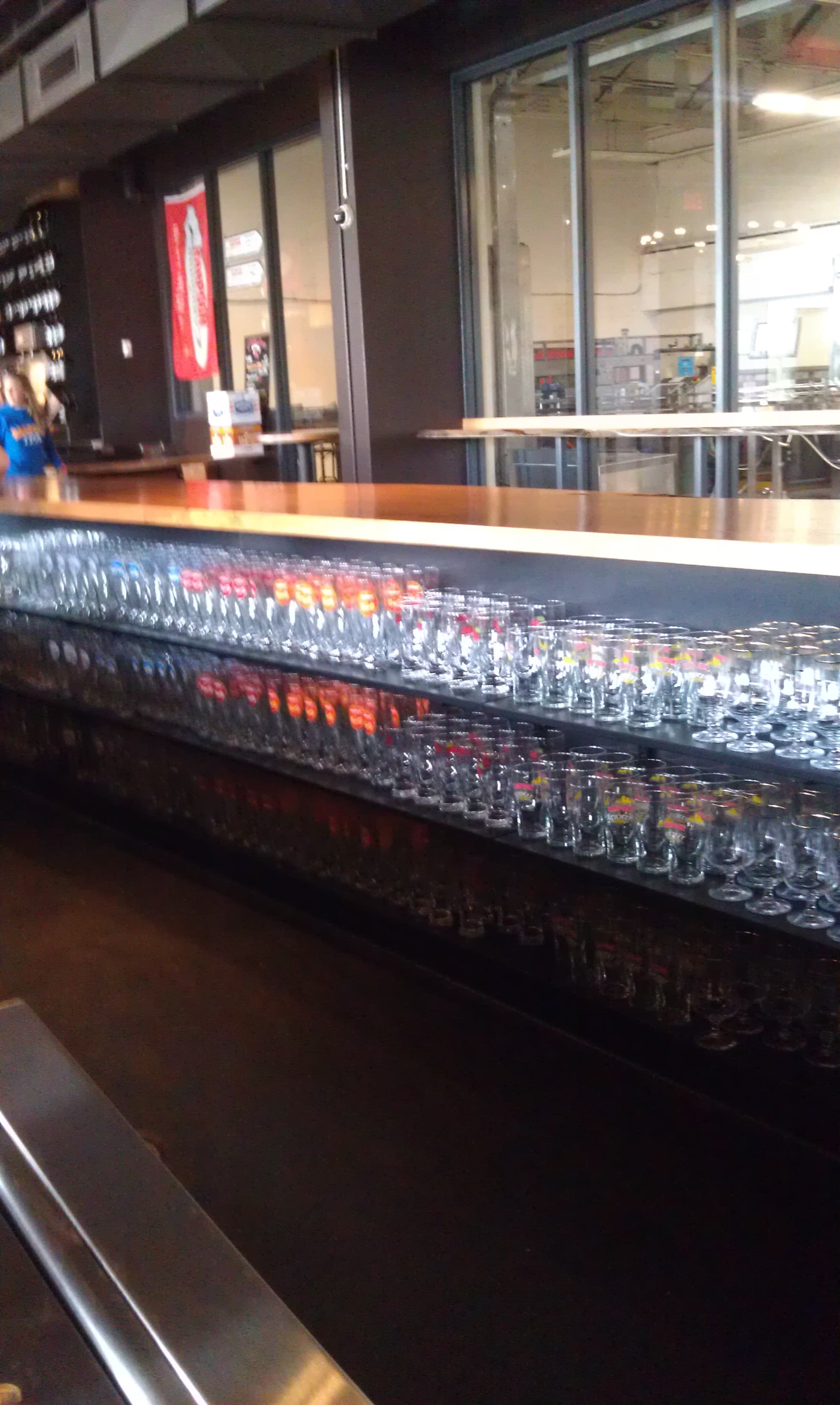 So, that's the update of what's been keeping me away from this blog. Kind of crazy, right? Hope you're all having a fabulous end to summer. I'm going to go mow the lawn. Oh wait, it's dark. Bummmmmmerrrr.