Harrison was baptized last Sunday and because it was a crazy week, I realized at the last minute that I didn't have time to run out to grab flowers to arrange for the table tops.
I was bummed because I looooove fresh flowers at a party. No matter how casual the affair, (the brunch following worship was very casual) I think a vase or group of small vases elevates any table scape.
Naturally, I did what any normal person would do… I strapped my baby to my chest and went walking in the yard to find something inspiring to throw in a vase or two. I'm happy with the result.
Griff isn't tremendously impressed, but he's hard to please.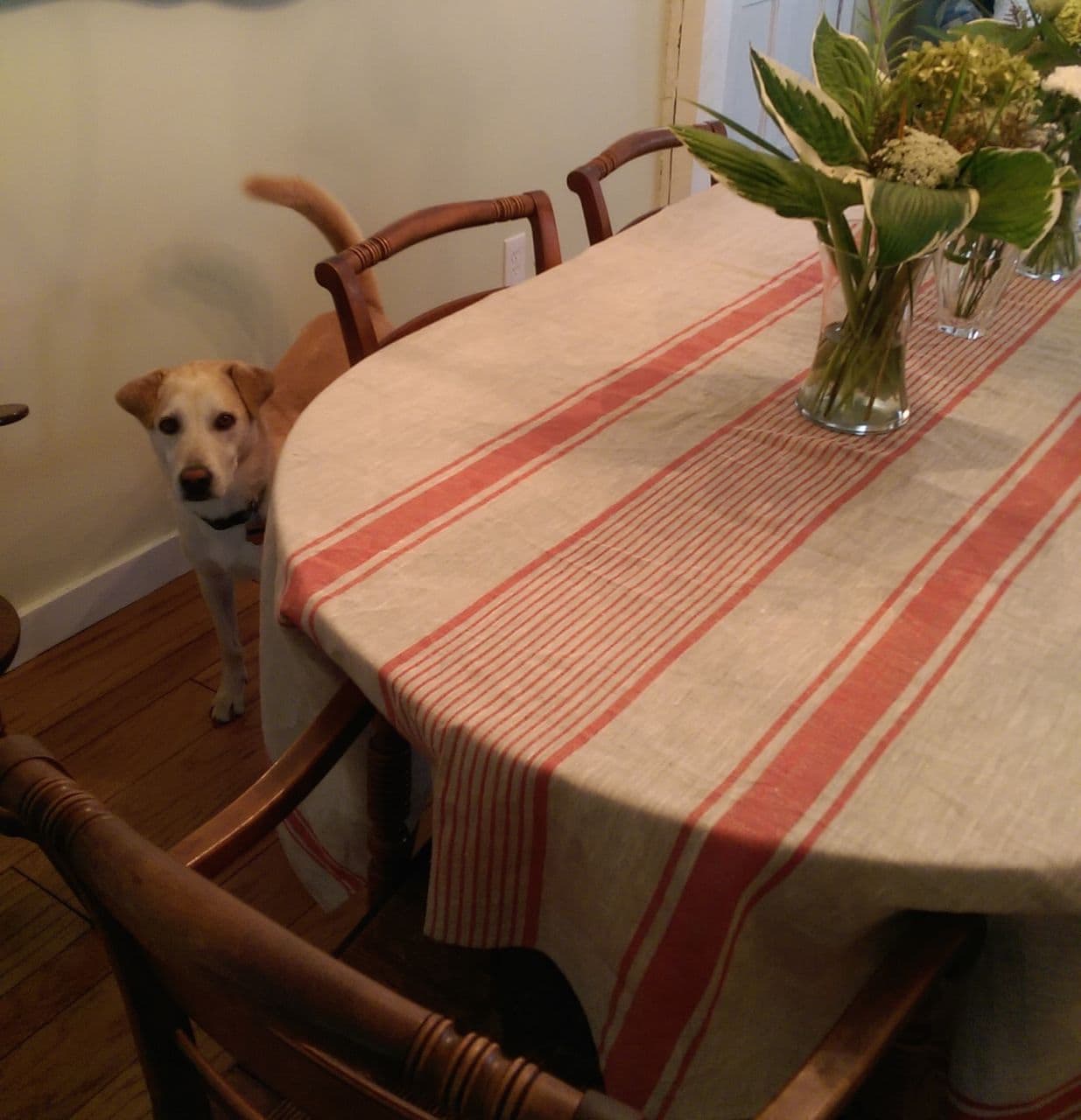 I ended up using some Queen Anne's Lace, Hosta leaves, (I got the idea to use Hosta leaves from a July wedding that had the most beautiful bouquets ever!) dried Hydrangea, Astilbe blooms, (that were once pink but had faded to brown) Allium blooms, (also faded to brown) and some Iris leaves and seed buds.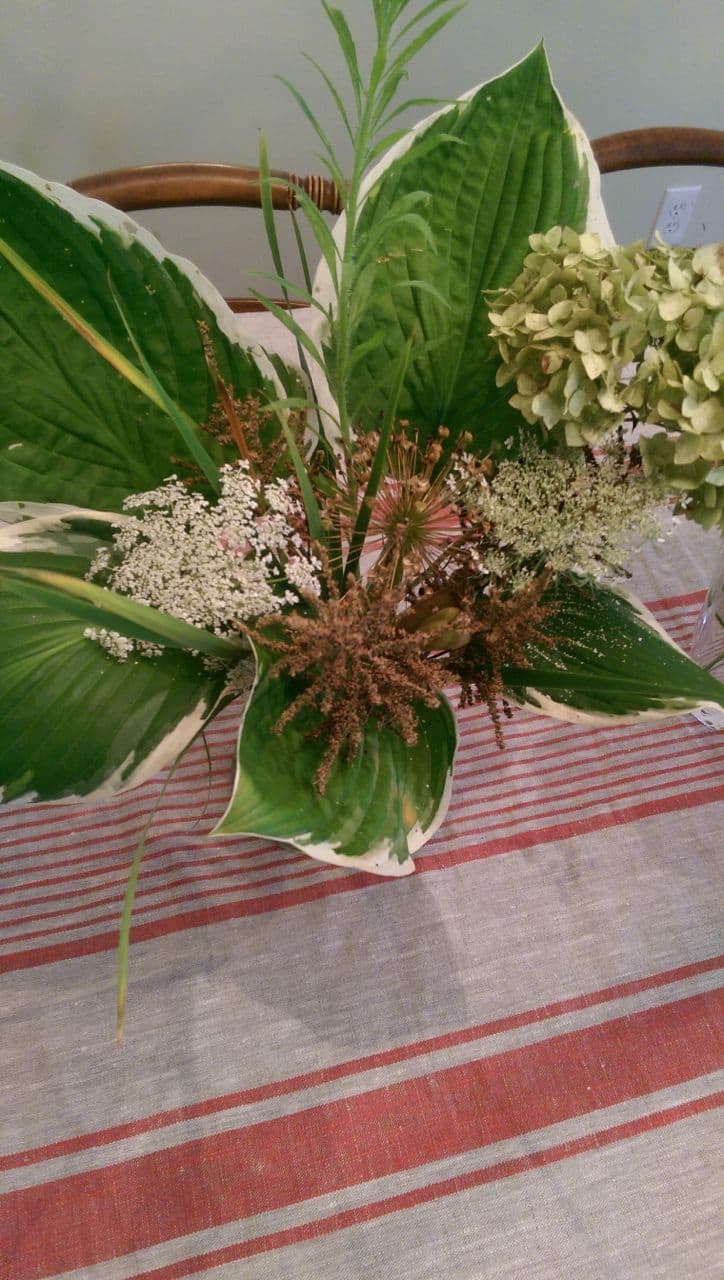 It's not super colorful, but when I paired it with fun tablecloths for the party, they worked pretty well. When my trendy friend came by and I showed her what I created with some spent blooms I found in the yard she reassured me, "Oh Amanda, dead is trendy." How perfect for me.