I am way past due for sharing my buds and blooms this year but here are a few things I'm enjoying in the garden of late.
Matt gifted me a couple of gorgeous hanging planters for the front porch…I got to pick them out.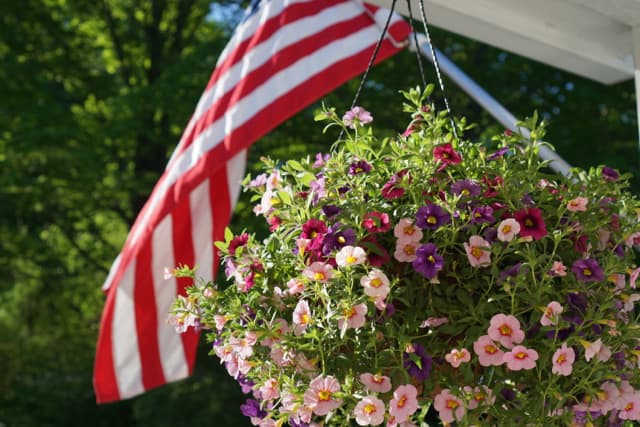 The "mini petunias" are gorgeous when illuminated by the early morning sunshine.
I'm not sure what I did to the group of Irises that flank our well, but they look like they're on steroids.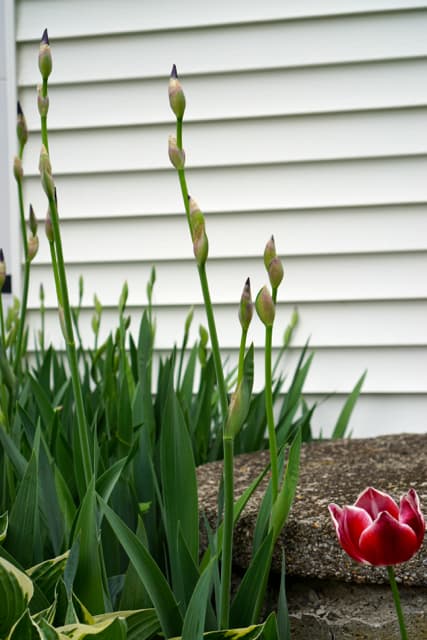 They're easily a foot taller than past years. No fertilizer or anything. Growth spurt? The single tulip was a bit of a surprise bloom. In the Fall, I planted seven bulbs from a grocery store purchase and they were white. Hmm.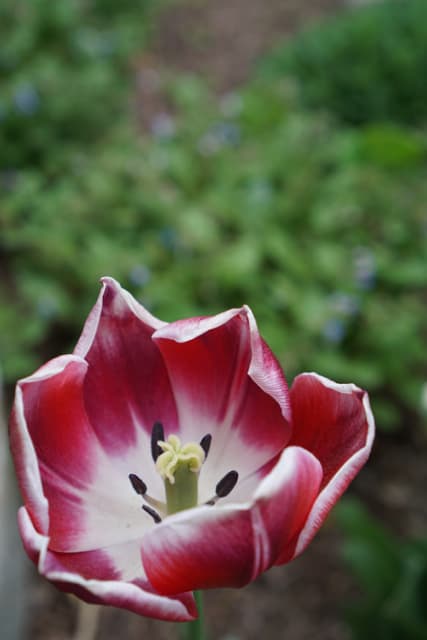 Peony watch 2015 has commenced and it looks like I may end up having anywhere from 8-20 of these beauties in varying shades of pink.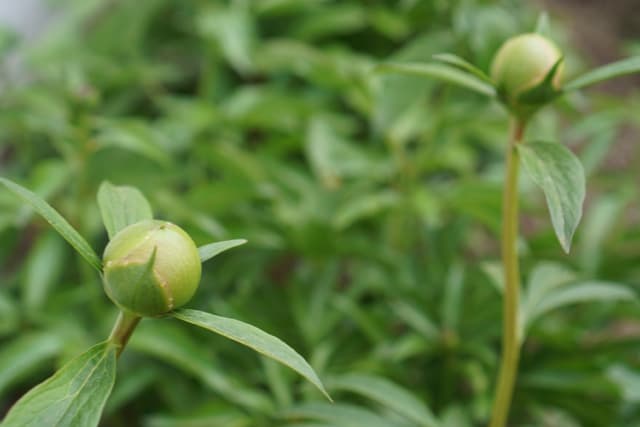 A one-year old re-blooming Lilac is holding its own where the backyard meets the side yard.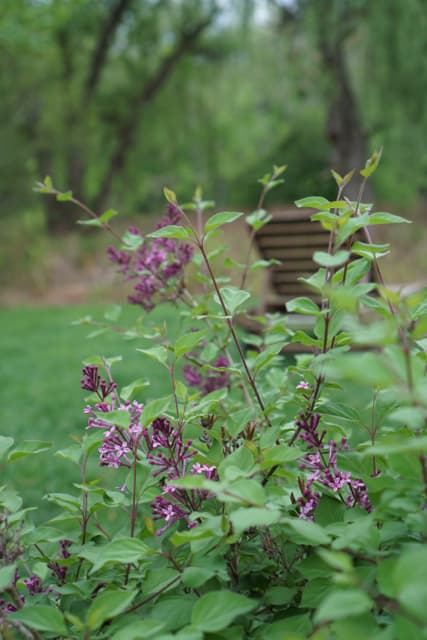 Only a tenth of the buds have actually popped but my word, they smell heavenly already.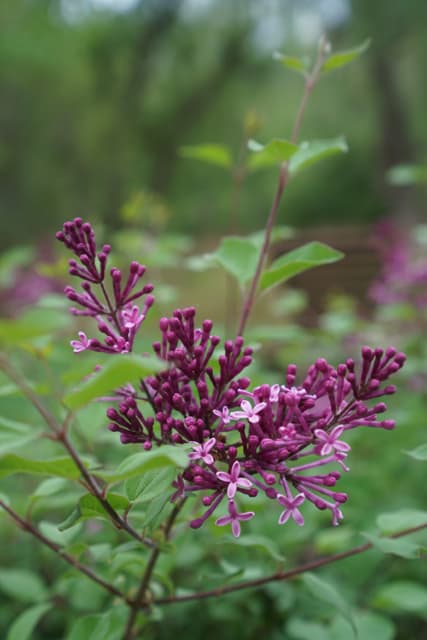 The Magnolia is past its prime, but there are a few blossoms still hanging on as the leaves begin to grow.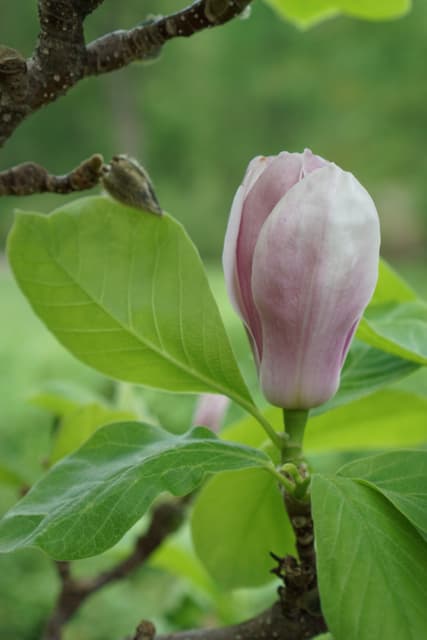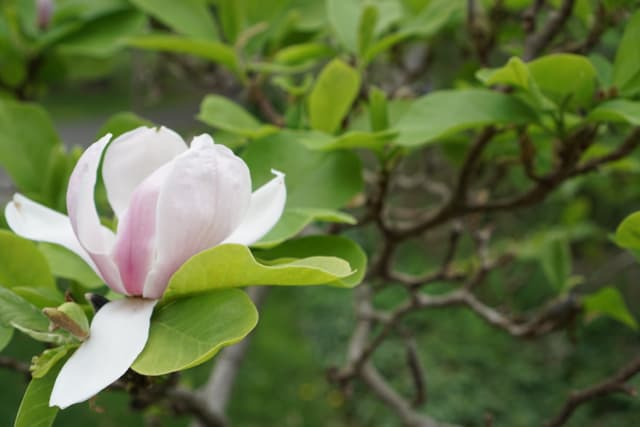 Last Spring, after they bloomed, I trimmed the purple Azalea bushes that flank the front steps. I guess I need to do that every year, because they look like cotton candy. So fluffy.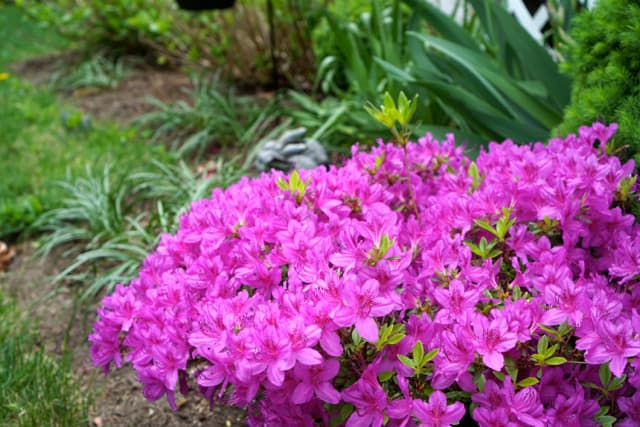 I have Astilbe along the garage and around the driveway curve and they're just starting to bud out. I should have blooms later this month.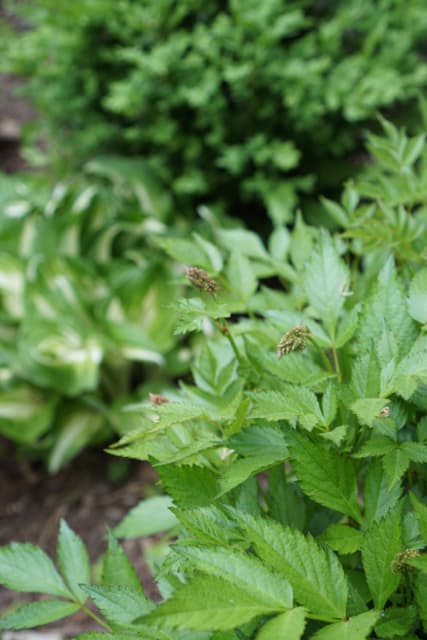 I have Geraniums in three spots this year. I put the hot pink version in the urn/planters on either side of the front door, I have a giant planter of a burgundy variety hanging next to the hydrangea bushes and a bright red color in a planter on the front steps. I love them all. Geraniums are quickly becoming one of my go-to Spring purchases as far as annuals are concerned.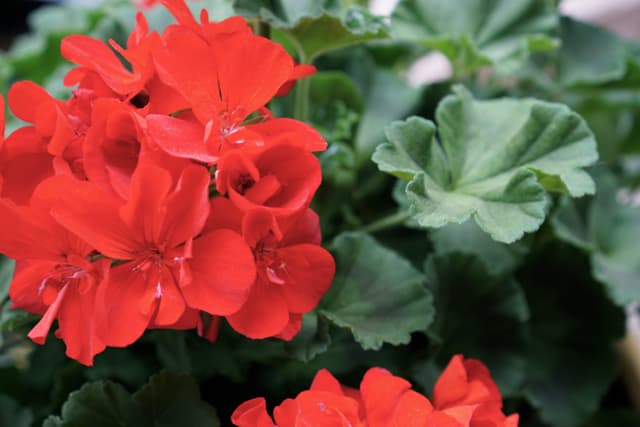 This small-ish tree near the garage has the most interesting "buds." It's a blurry picture, but can you identify the type of tree? I'm dying to know.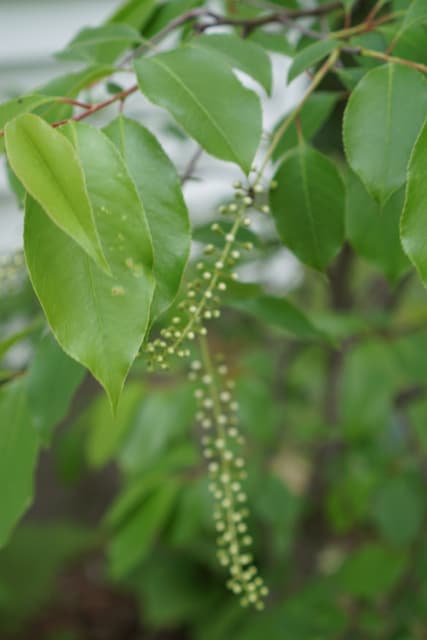 Finally, here are my beloved white Lilac blooms. The tree sits just outside the window above my kitchen sink, giving me something at which to stare (and smell!) each Spring morning.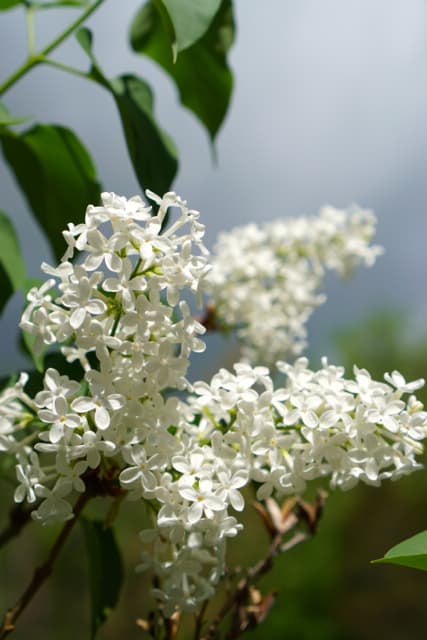 You can't tell in that picture, but the tree isn't doing that well. I think we may need to rip it out this Fall. I'd be up for planting another, but I'm also considering a Japanese Maple. I love them both for different reasons. I'm anxiously awaiting the Astilbe, Hydrangea and Peonies… updated pictures when those guys bud out. Happy Wednesday!
For other pictures of my garden bounty in seasons and years past, Google "School House Rehab State of the Garden."