I'm at it again. Road-tripping to help out with some DIY debacles in a little series I like to call "School House Road Trip." Super creative name, I know.
I've posted about a couple of School House Road Trips before. First, Matt and I cut down 13 overgrown, dying pine trees in my Nana's yard on Cape Cod. Then, Matt and his brother, Nick, tackled a fallen tree on my mother-in-law's home thanks to Hurricane Sandy.
This time around, my Nana expressed interest in making a small perennial garden where the old tree stumps used to be to add some color and interest to the space. I knew I wanted to help because she wouldn't be able to do it on her own.
Recently, Nan's been having really bad issues with her knees, and the doctor told her that her days of working in the yard (something she enjoys a lot, just like me!) are probably numbered.
With the sun at my back, I hopped in my car Thursday evening and headed East on I-95 towards Cape Cod. Matt had some things in the hopper here in CT, so this SHRT would be all me.
Bright and early on Friday morning, Nana and I surveyed that "problem area." Nan planted the plants below a couple of weeks ago, but she wanted to expand it a bit.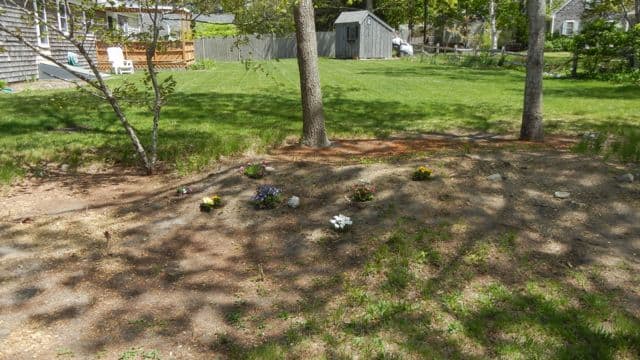 We hit up Home Depot to look for a few affordable perennials to add to the existing annuals. Most of the guys we snagged for $6.98. In the fall, I'll head back up to split her hosta plants to add those to the mix, too. We walked out with some ornamental grass, salvia, phlox, violets and a couple I can't name by memory. I checked the labels, placed them where I thought they'd thrive, and Nan came to inspect. Looks like she was happy with the placement.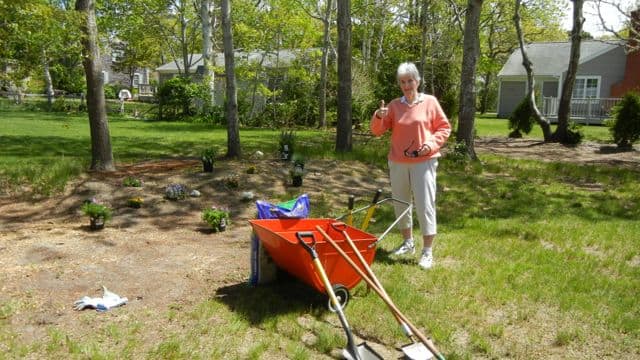 Since Cape Cod is an island, the soil is a bit sandy and thin in spots, so once I dug the holes, I mixed in a little Miracle-Gro garden soil to help add some nutrients. I put each plant in the ground and added $10 worth of deep brown mulch that we picked up at the local supermarket. After about an hour, we had a space that made Nan super happy.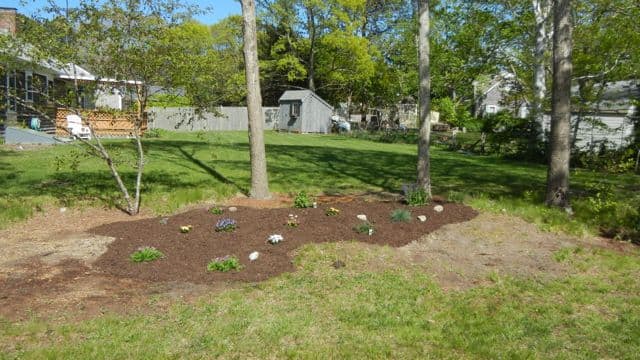 Each growing season, I'll try to head up to tend to this space (adding Hosta and other hardy perennials as we go along) so Nan can enjoy the color and depth of this outdoor space year after year.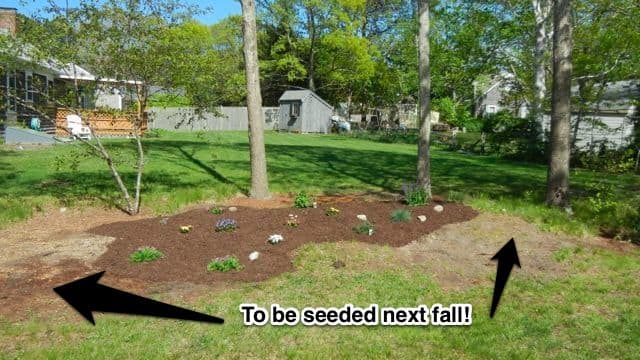 Nan wants to have a sign made for this space. She wants it to have "Amanda's Garden" written on it, so I have my own garden to look after when I'm up on the Cape. Isn't that the sweetest thing you've ever heard? I think I'll try to make something pretty out of wood we have laying around sometime late Spring.
We tackled a bunch of additional, smaller projects around the house and yard, and then we had some time to enjoy the gorgeous weather. We headed down towards the water before dinner and I grabbed this beautiful scenery shot. It was late afternoon, and the lighting was perfect. Cape Cod is so beautiful. My soul fills up with so much happiness at the edge of the water, when you feel like you're at the edge of the world.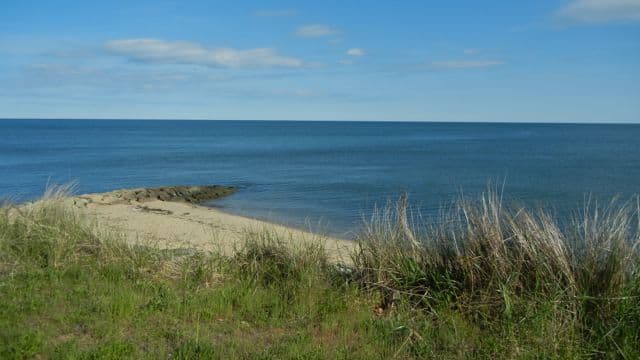 We had a nice dinner at The Ebb Tide to celebrate the new garden. I had a glass of wine, and Nan opted for an Apricot Sour. "A true ladies drink," she called it. Delicious.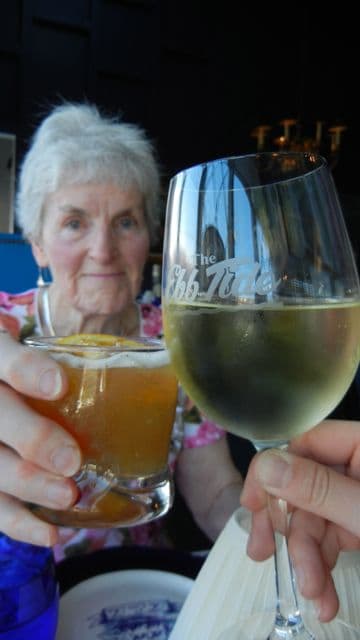 I'd never eaten there before, and the interior dining room where we sat was filled with many different shades of blue. I loved it.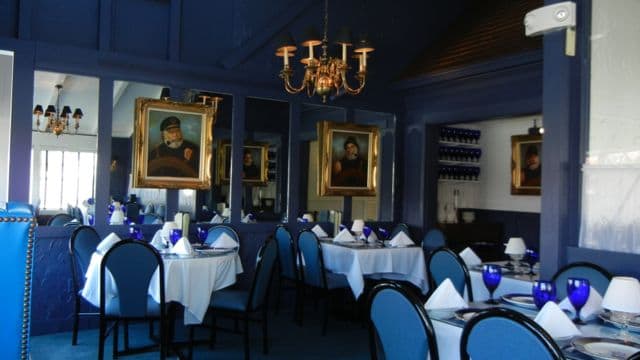 You'll notice no one else was there at that point. The restaurant opened for dinner at 4:30 and we were there at 4:37. Ha. Nan is used to eating pretty early, and I enjoy it as well. I would eat at 5pm everyday if it was possible. So much time after dinner to burn off dessert! Every minute helps, especially when you order a Mississippi Mud Pie with home made whip.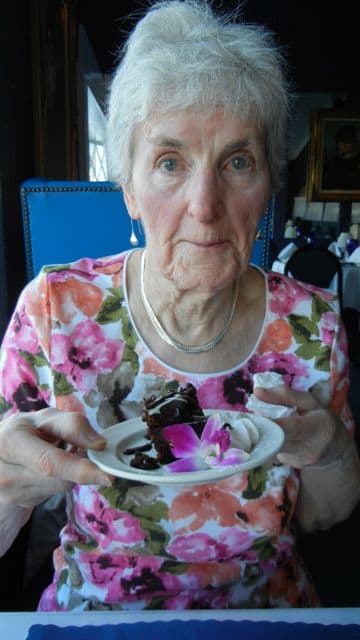 We had a lovely time together, and I'm so fortunate to have her in my life.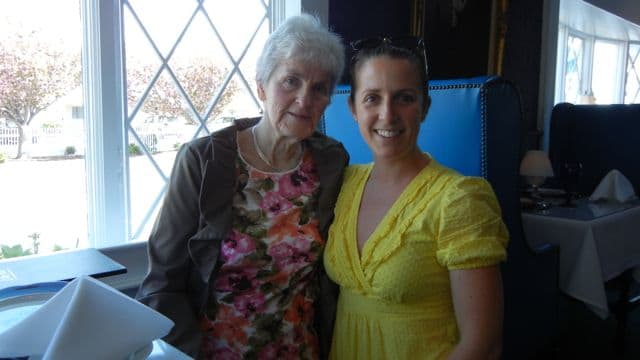 I can't wait to add some more plants to "Amanda's Garden" in the fall. Any ideas for a School House Road Trip this summer? I'm keeping my ears open…