You may recall from a previous post that I wanted to change out some curtains to lighten up the room a bit, while adding a little drama and formality (should I need to entertain The Duchess on short notice).
I was indecisive but after mulling it over…drum roll please…I bought the gingham sheer panel from Country Curtains, and I am thrilled with my choice. To those that gave advice as to which set of panels you would choose - thank you! Your comments really helped. I loved the idea of the sheer panels lightly swaying in the breeze when we have the windows open. The only issue was that the local store only had one pair in stock, and I would have to wait a week for the other two pair to ship.
I drove away with one pair and showed Matt. He liked them, but assumed I'd wait to hang them until the other two pair came in. YEAH RIGHT. I was up on that step stool switching them out right away. I did get blindsided for a bit by the enormous amount of dust in our wooden blinds, (just keeping it real, here!) so I was detoured for a half hour while I scrubbed those bad boys. Then it was go time!
I chose the window above our "mud room" to tackle with the pair I had on hand. I use the term "mud room" quite loosely, as we don't have one. Ha. Our front door opens and you're smack dab in the middle of our living room.
Here's what we were rockin' before…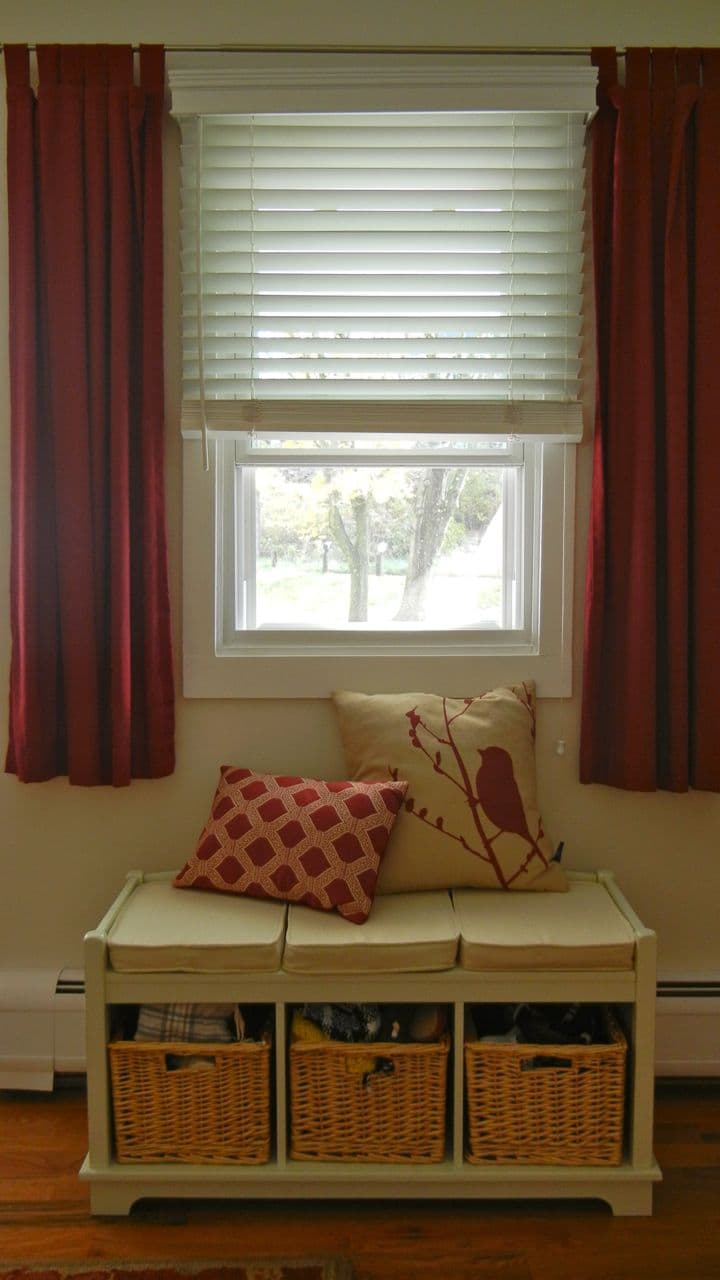 Then we had a clean slate (reaaallly clean - I scoured those blinds).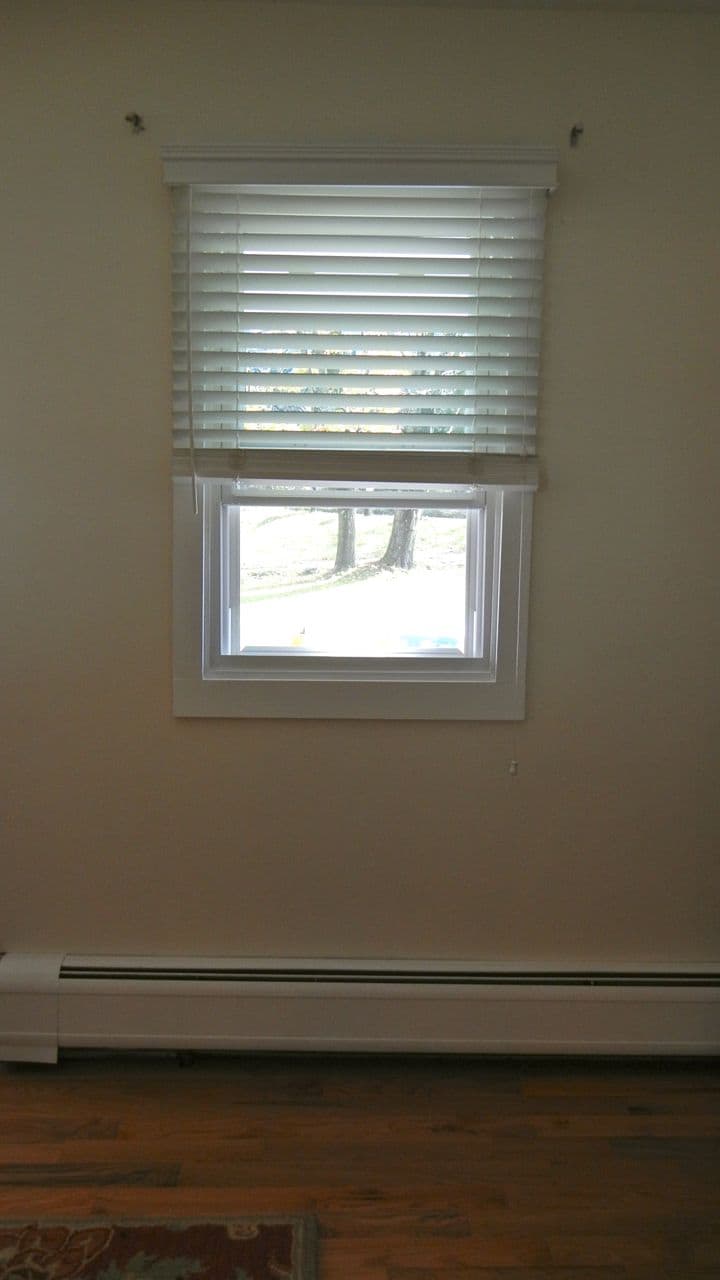 I went over the new panels with a quick hot iron, then slipped them on our existing curtain rods.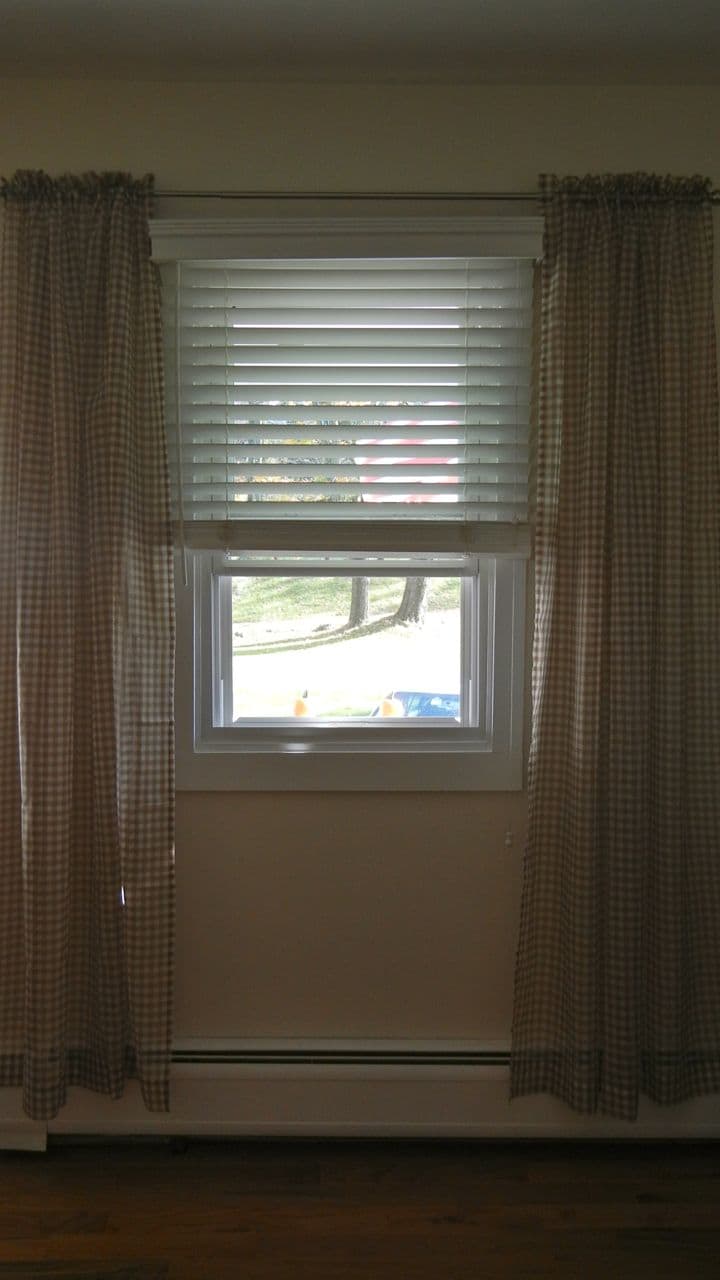 Looking better already! I placed the "mud room" bench back under the window and stepped back.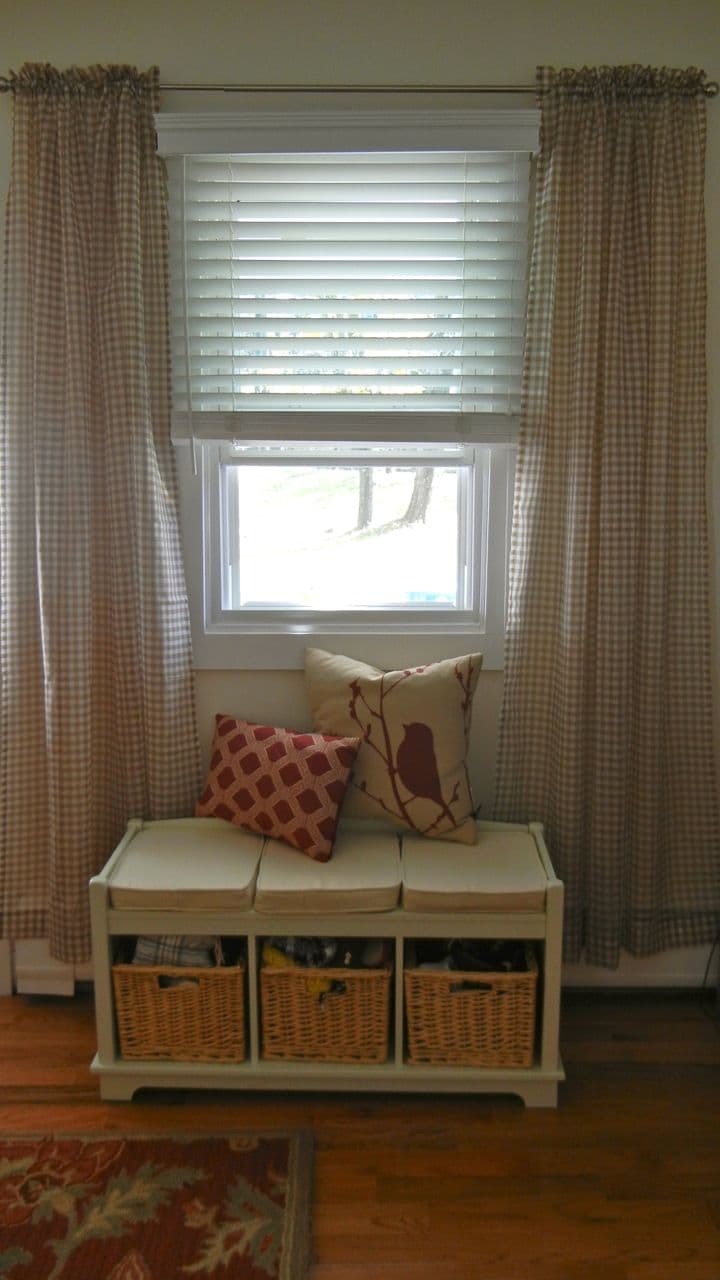 I'm in love. It's so airy and clean and bright and happy. I'm counting down the days until the other two pair come in, and then I'll get those up and show you the whole room shot!
It was a nice way to jump start our Saturday. Some fall cleaning and a curtain swap. What do you think? Do you like them better than the red tab top panels?