You may or may not remember that Matt and I were out in Colorado in August. Actually, you probably don't remember at all, because I posted "Part 1" of our trip TWO MONTHS AGO. Oops. Perhaps I didn't realize how crazy August and September would be? In any event, we are quite overdue for an "August Vacation, Part 2" post, and here she is. If you didn't read about the first leg of our trip, check it out here. It's a good primer for what's to come. Plus, it has pictures of me pretending to be a bear. Awesomeness.
The second part of our mini vacation started on Saturday with a bang. We spent most of the day prepping for an amazing family wedding of which I have no pictures. Sorry 'bout it! As soon as the photographer gets his act together, I will share. The girls in the family were busy getting pampered all day - snacking on catered finger sandwiches while hair and make-up professionals made us up as we anticipated the night ahead. We danced the night away and took waaay too many pictures in the photo booth. It's a hard life. It was an incredible time to say the least. Post-wedding, we ended up in a swanky bar across the way in Vail Village and somehow Matt picked up a souvenir. This is literally the only picture I have of the night…so far.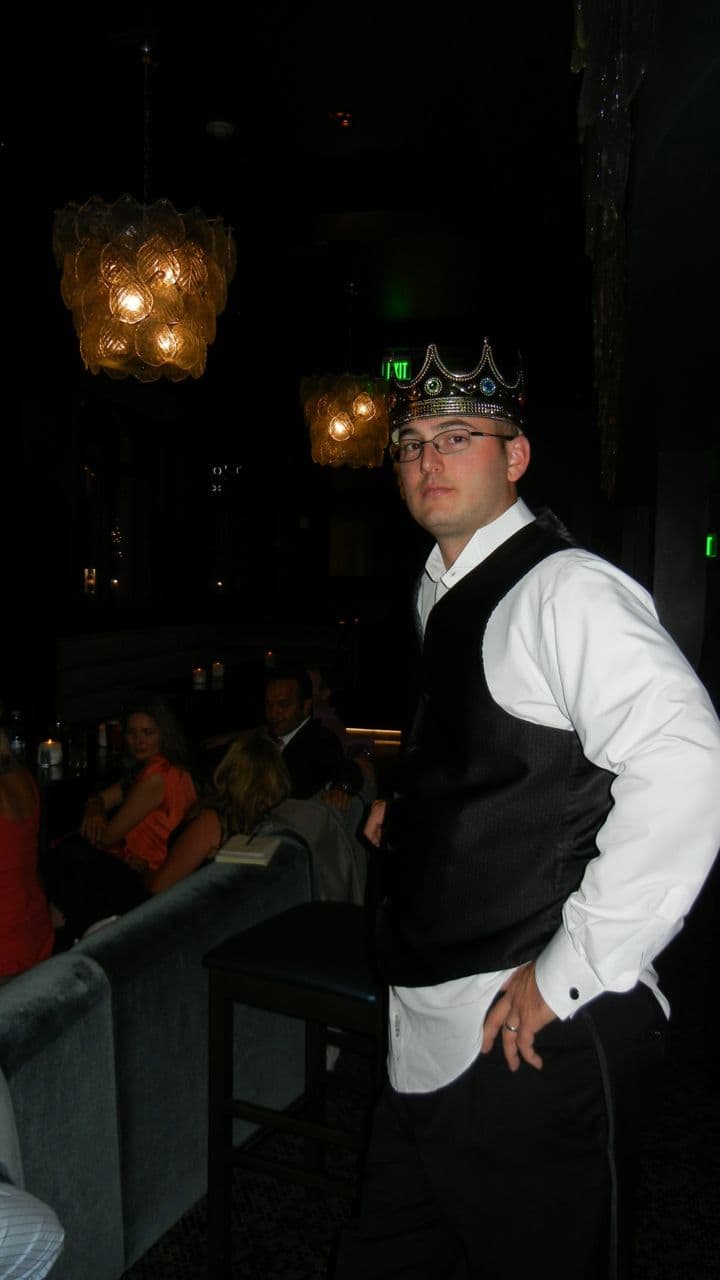 When Sunday morning rolled around, we both felt great and ready to embrace the day. We had a full day ahead of us before we needed to be back in Denver and wanted to make the most of it. The night before, Matt had talked about going mountain biking with our friend Tom. I told him he should absolutely go for it, but I would be content to head up to the top of the mountain and take pictures - no bike necessary. And pictures I did take.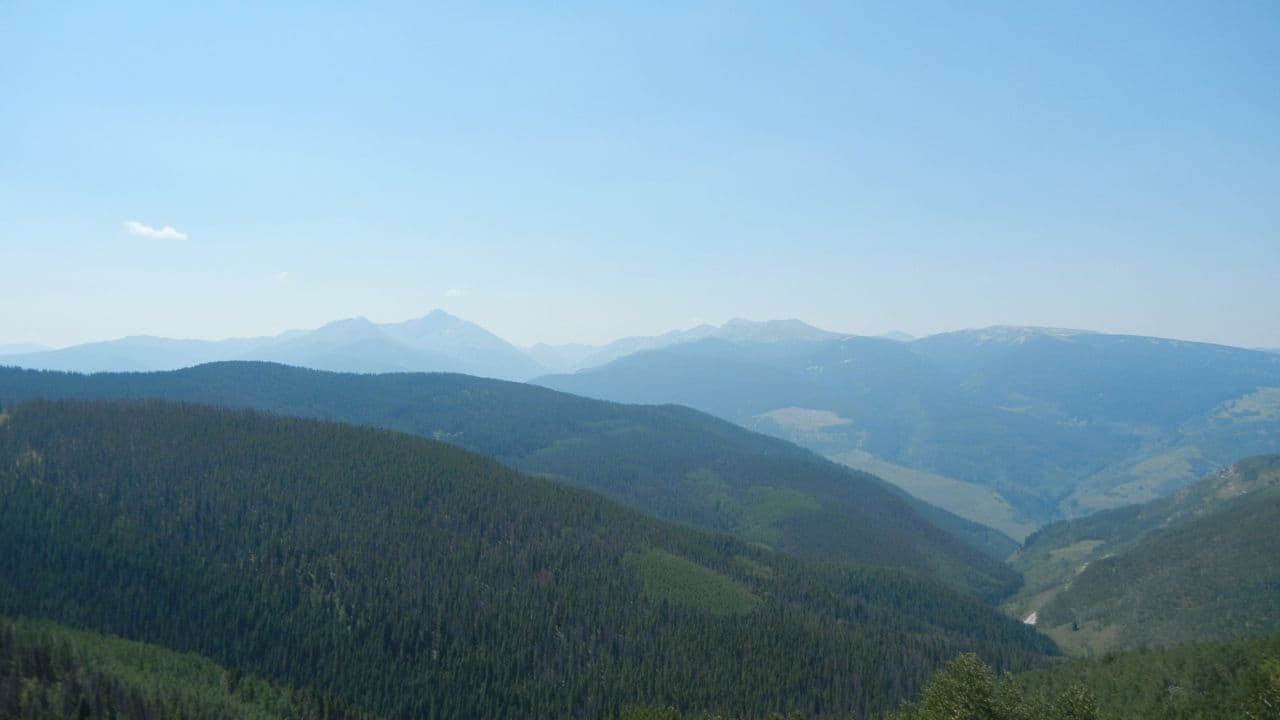 Here's a summer shot of "Lost Boy," a trail Matt and I skied when we were out in March.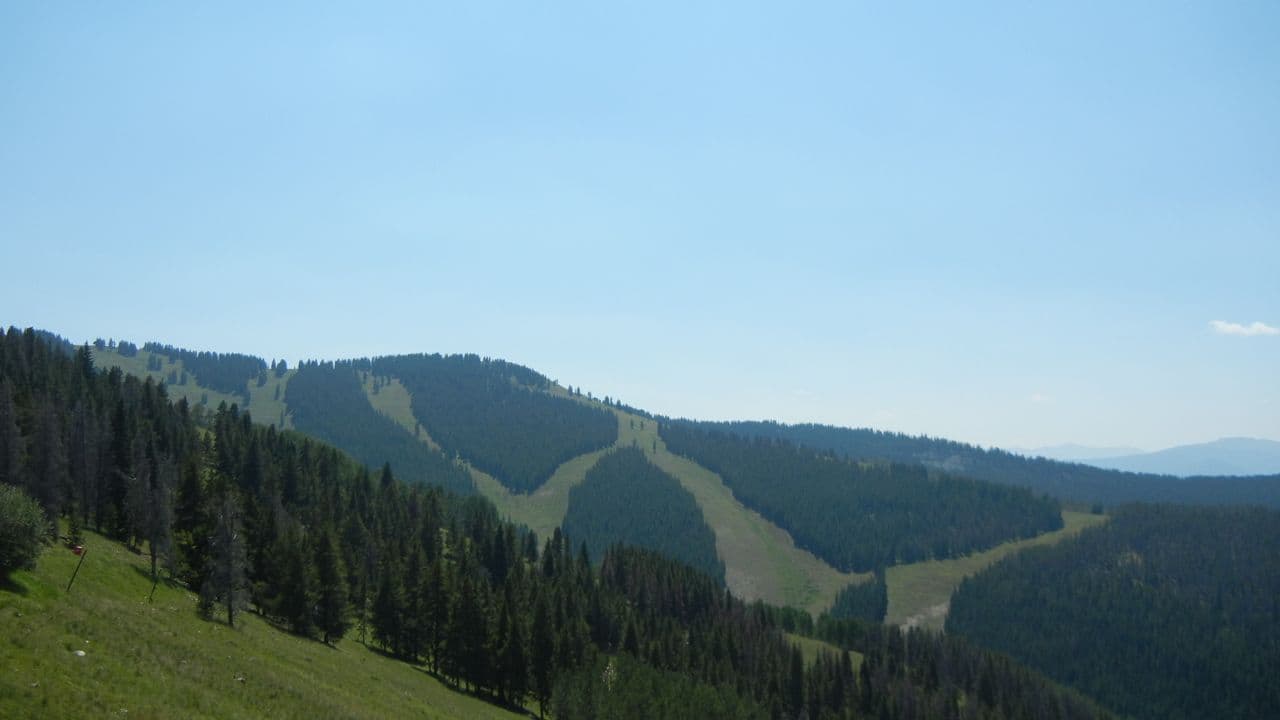 I had some company on the gondola ride up the mountain - my cousin Kaitlin (L) and my friends (and junior bridesmaids in my wedding!) Olivia and Caroline.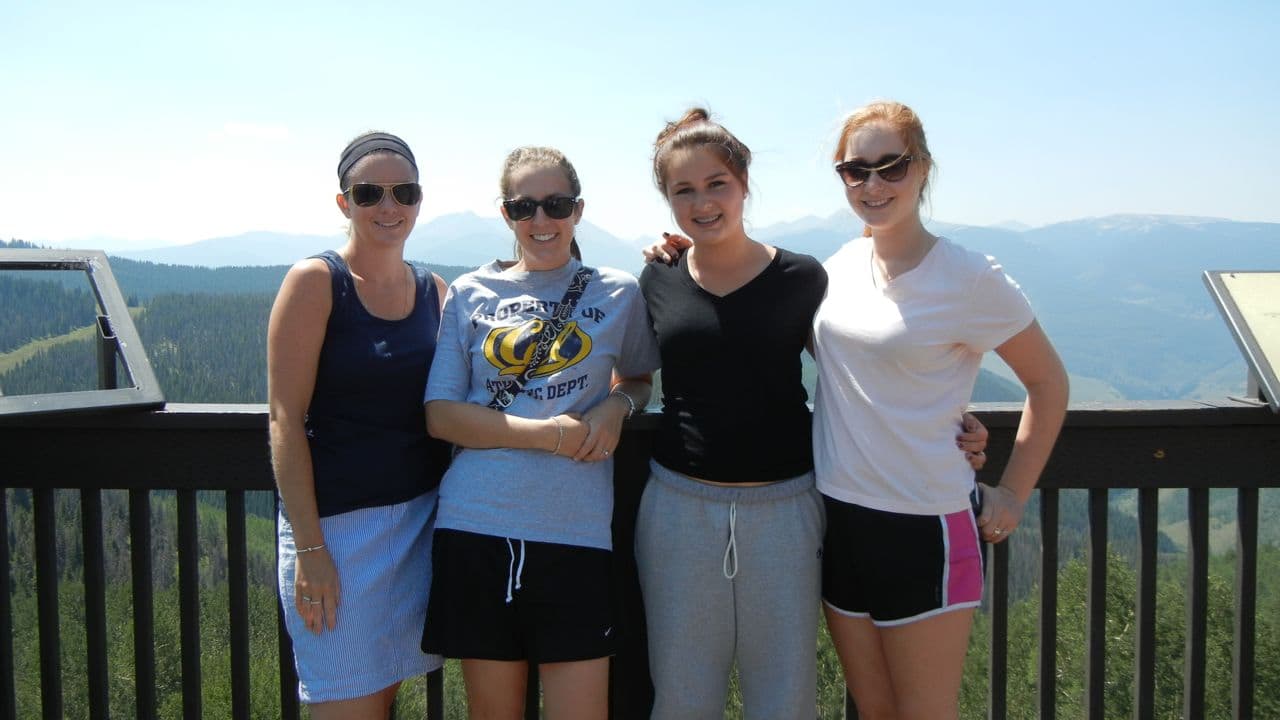 The altitude didn't really affect us at all as we walked around, but you wouldn't be able to tell from some of the pictures we took.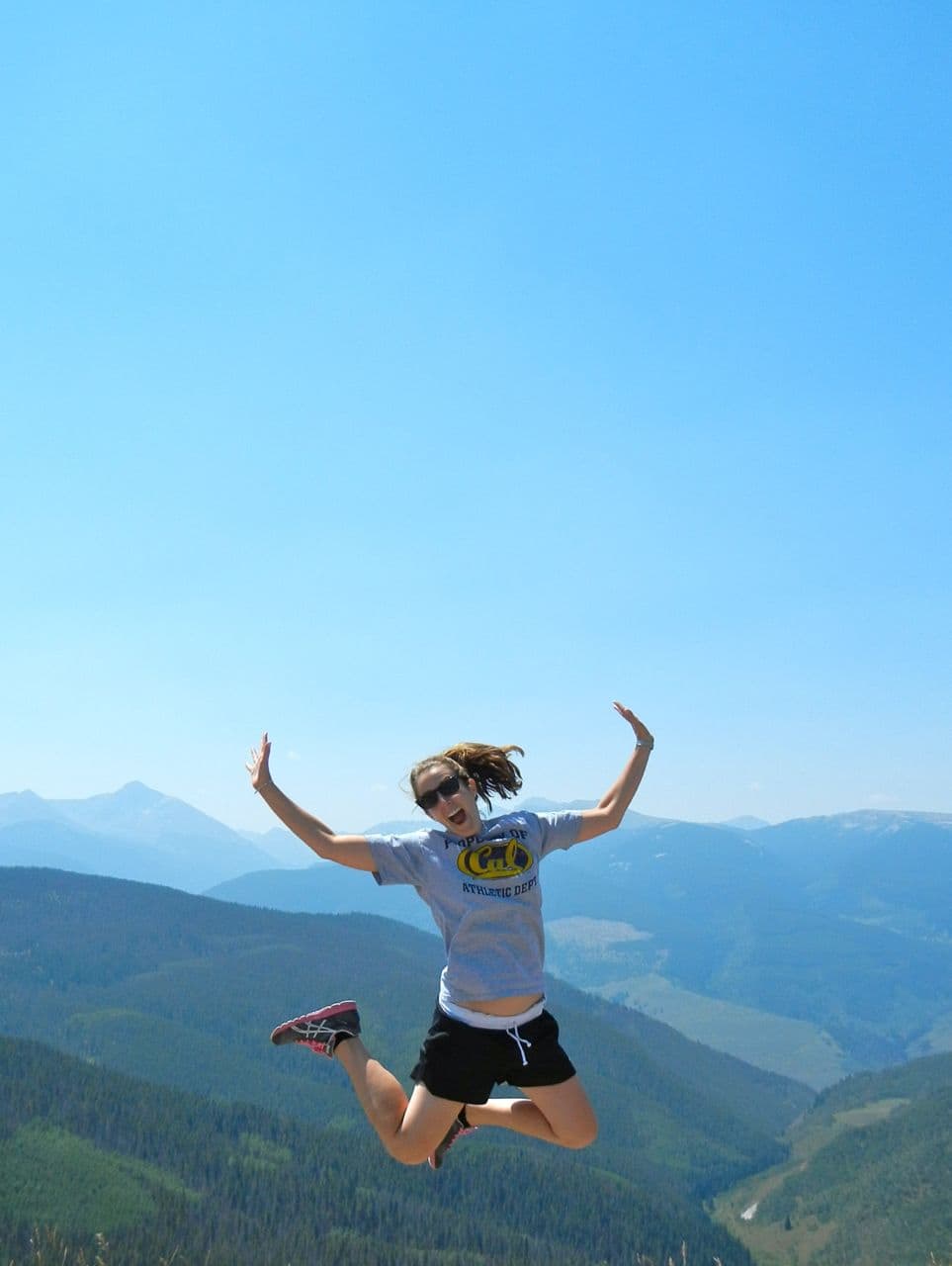 Yes, yes, we did these types of shots. A mountaintop proposal seemed so normal at the time.
The boys met us up at the top and I grabbed this shot.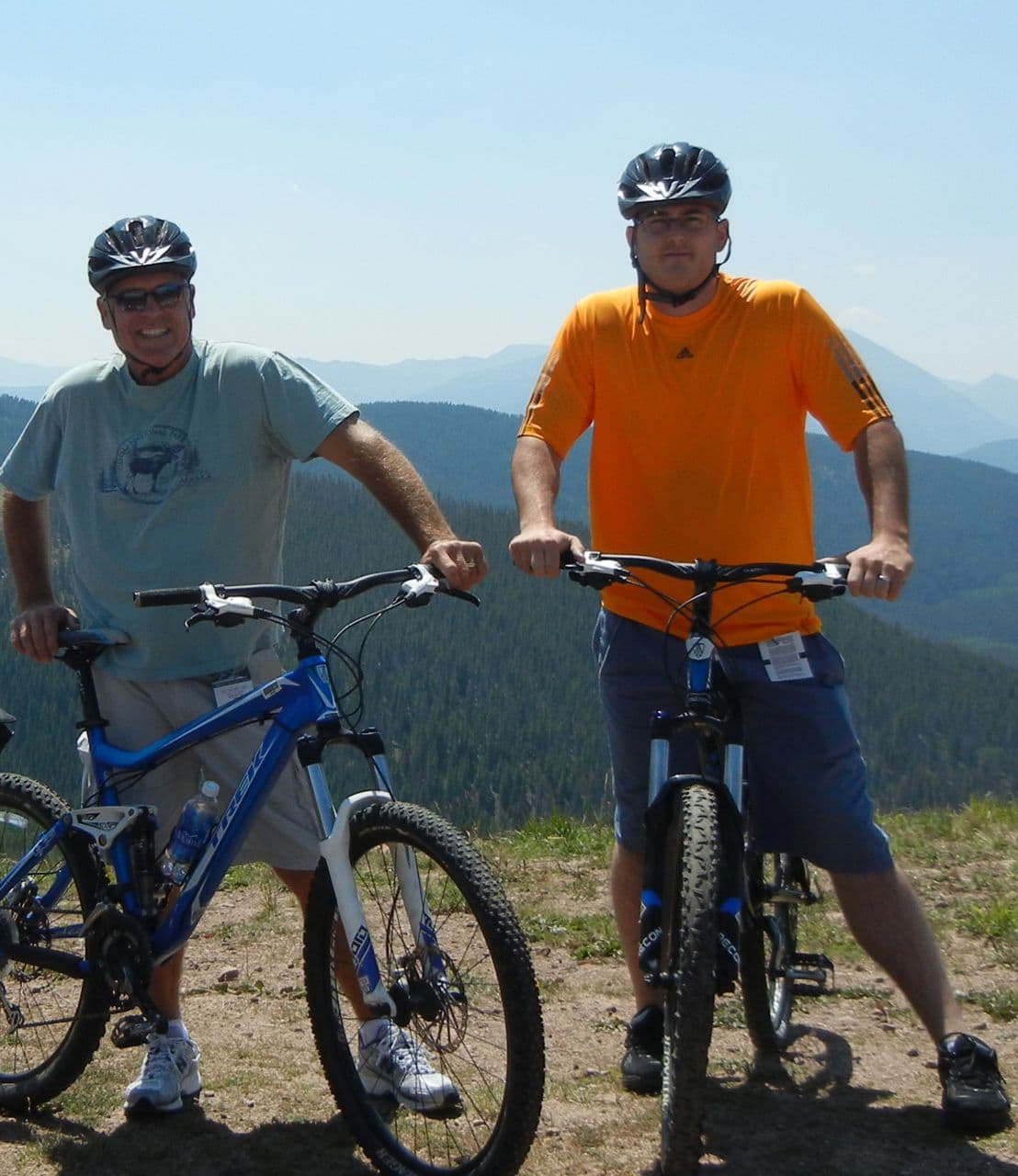 Then, out of nowhere, one of the bikers in our group came down with a big case of stage fright. All of the signs saying "bike at your own risk" and "beware of rock slides" must have scared her senseless and as a result, yours truly stepped up to bike the 12,000+ feet down to the base. Oy. Matt promised to stay with me and not let me die.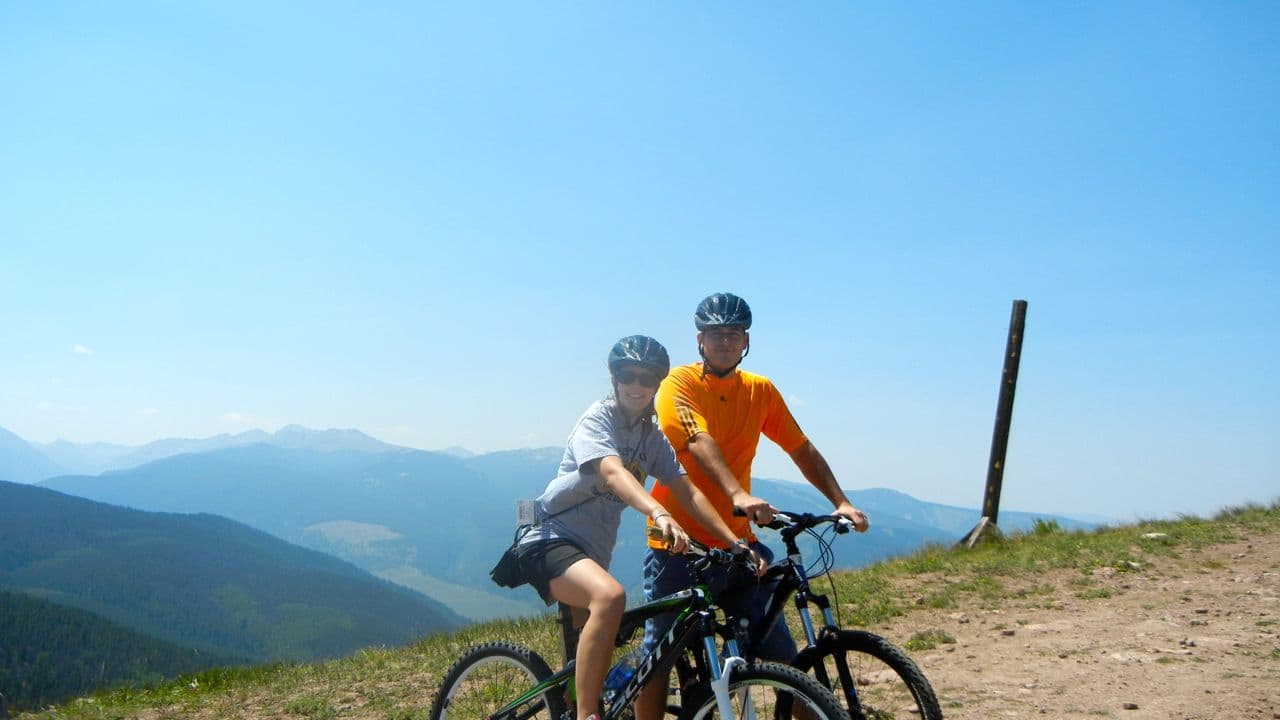 Only we did almost die. Our friend Brittney and I had to walk our bikes down this pass, which looks SO EASY from the picture, but was essentially straight down sand and dirt and rocks and I was freaking. Matt, of course, caught it on camera. I feel obliged to share with you.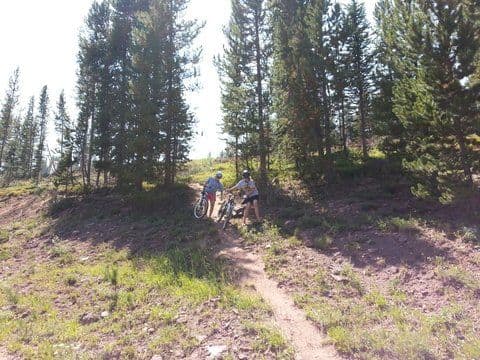 When the aspen glades greeted us though, we powered right through.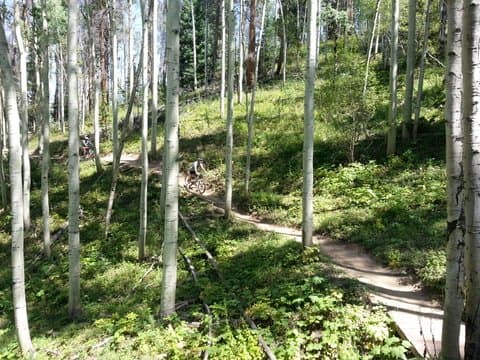 The aspen trees are amazing, similar looking to birch trees here in New England, but they are capable of growing at high altitudes. Look at this shot of hundreds of them standing tall. I felt like I was in a dream.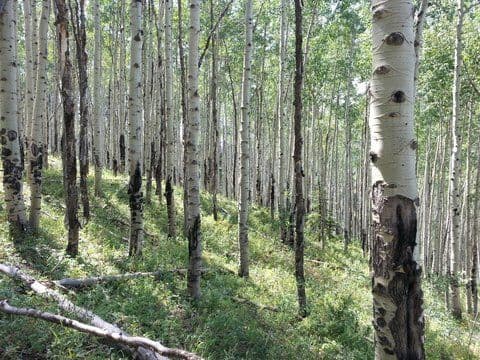 Britt and I stopped for another photo op to pose with our sweet bikes.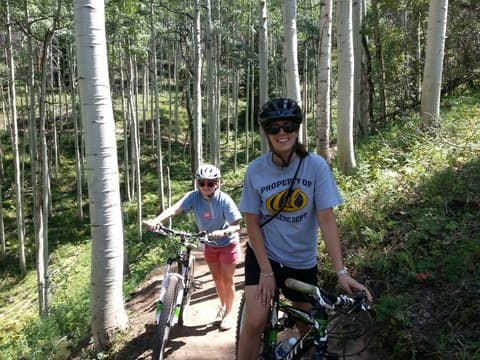 After a solid chunk of time in the glades, we began to see that amazing view again as we came out of the woods.
Matt and I grabbed one more shot together when the base came into view. I had somehow biked down, and I don't know if I'd do it again. It made me feel very old and very scared for most of the ride but hey! You never know.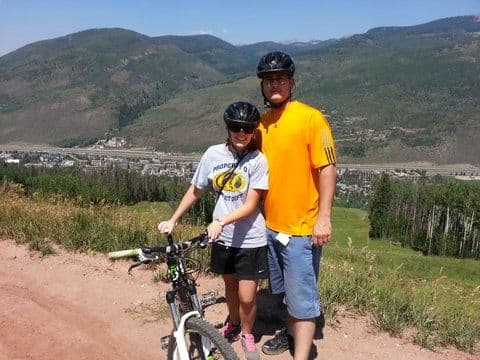 After we returned our bikes, we were starving from our long (2.5 hours) ride. We walked into the center of Vail Village, where they have a farmer's market set up each Sunday in the summer.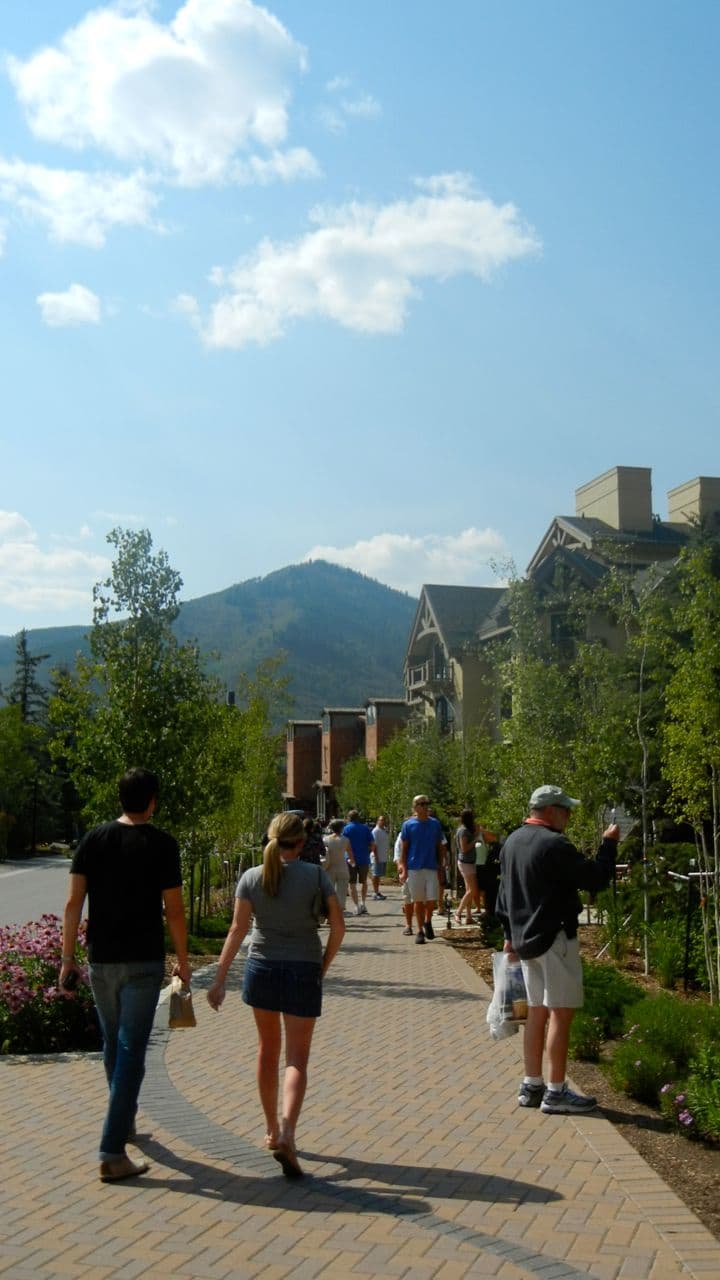 A ton of people were out and about, shopping for art, locally made goods, and of course, food and drink. We found an incredible gyro place that made us the best gyro pitas we've ever had. We each had a couple each, and sampled some smoothies and desserts, too.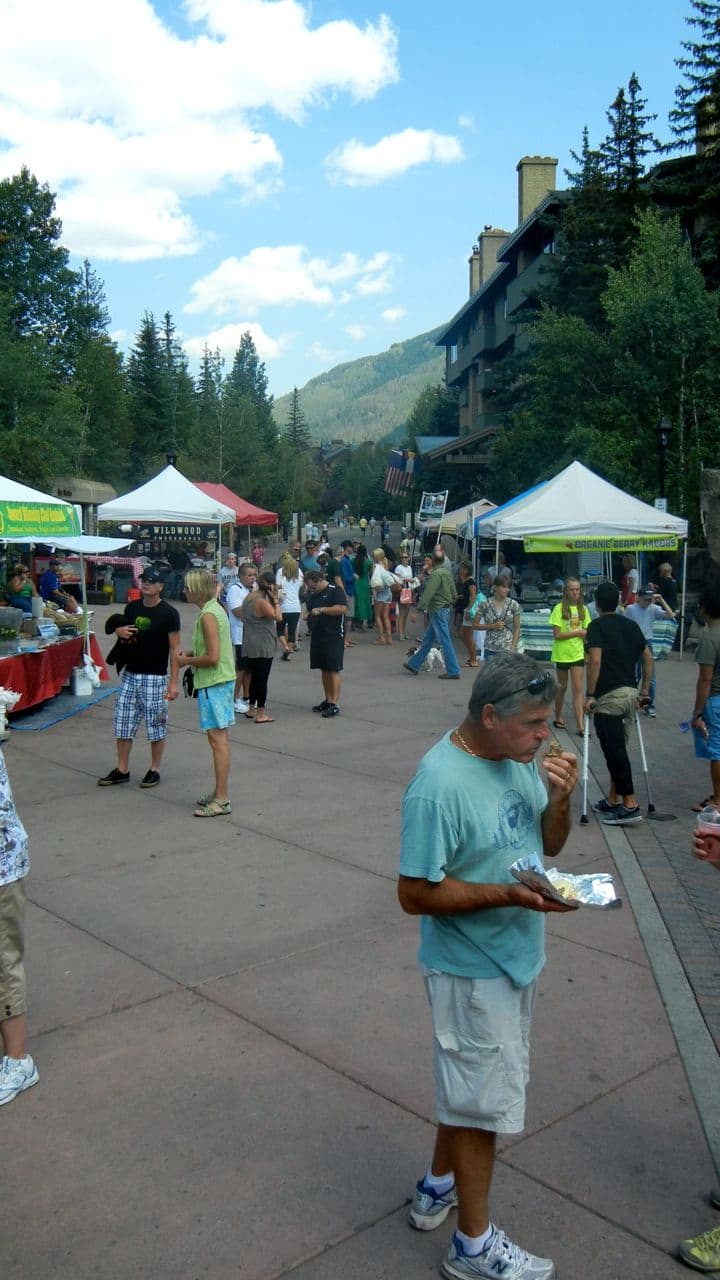 On the way back to the hotel, Brittney and I reprised our role of bear enthusiasts as we passed this guy. Not unlike the previous night, we got right up in there. I even threw in a leg lift for good measure.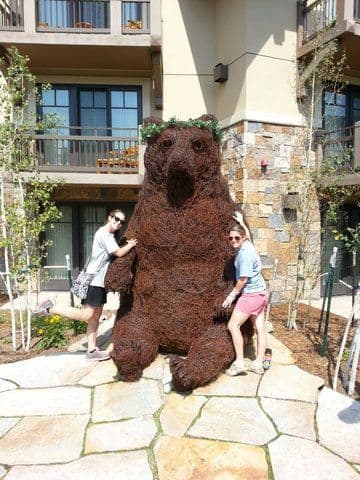 We decided to grab our swimsuits and enjoy a few more hours at the pool before we headed back to Denver. On the way into the hotel, this guy was lounging right outside the pool gate, standing guard for his parents.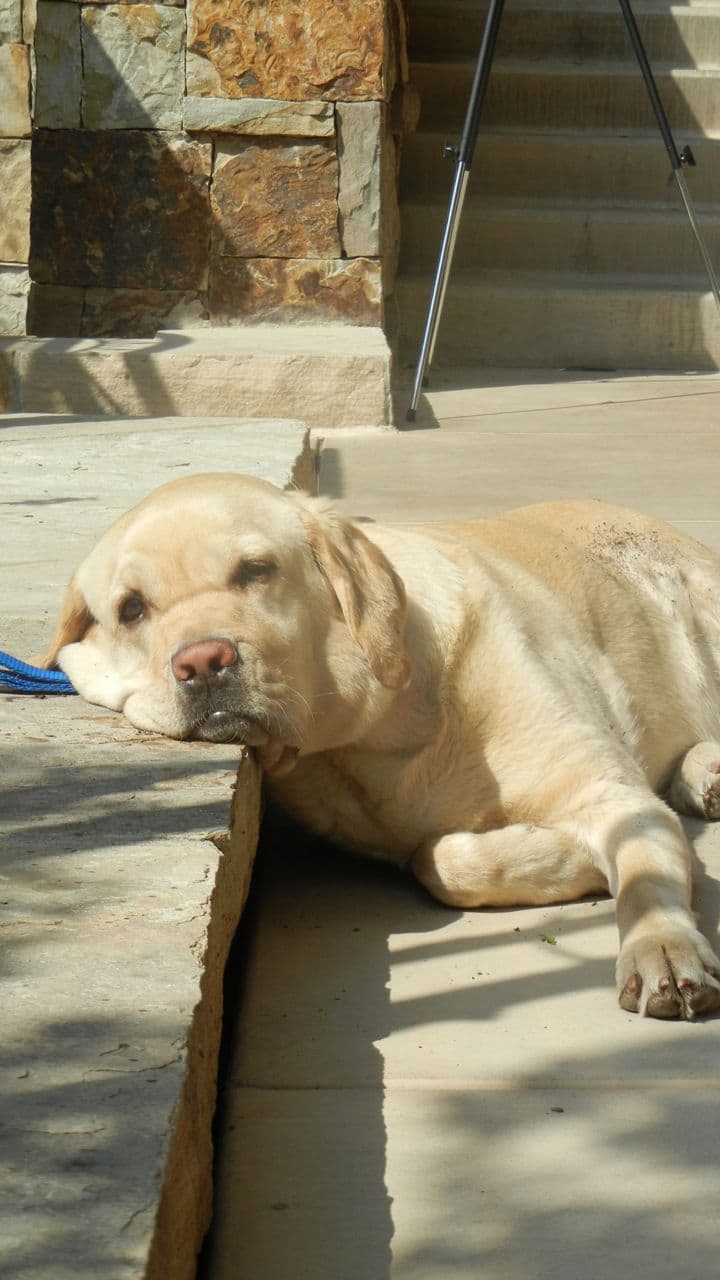 We thoroughly enjoyed our last couple of hours by the pool, swimming a bit and spending a lot of time in the hot tub. The hot water felt amazing on our sore biking muscles, which were already making themselves known. Surprisingly, though, we were no where near as sore as when we rode Bike New York.
It was the perfect way to end a perfect trip to Vail. The weather couldn't have been better for our weekend and we really got the most out of it. We packed an amazing amount of fun into those three days, and I can't wait for our next trip back!