There are four nightstands in this house, and I've refinished two of them. Two were already beautifully refinished by Matt's dad. The first nightstand that I refinished was done all alone. Yep, I tackled it solo, sans hubby. It was a $12 tag sale find that spruced up really nicely with a quick sanding, chalk paint, and new hardware.
The second nightstand was actually purchased before the first - a couple of years ago at Target, on clearance for $40. I would never buy Target furniture again. It's not bad, by any means, but $40 for a nightstand that I have to work on anyway doesn't fly anymore. Especially if it isn't solid wood. I know better now.
It was a dark wood, and I like most of my furniture on the lighter side. I knew that when I bought it for $40, I'd be modifying the piece. I threw it on the tarp (again - this was a couple of years ago) to get it ready for white spray paint.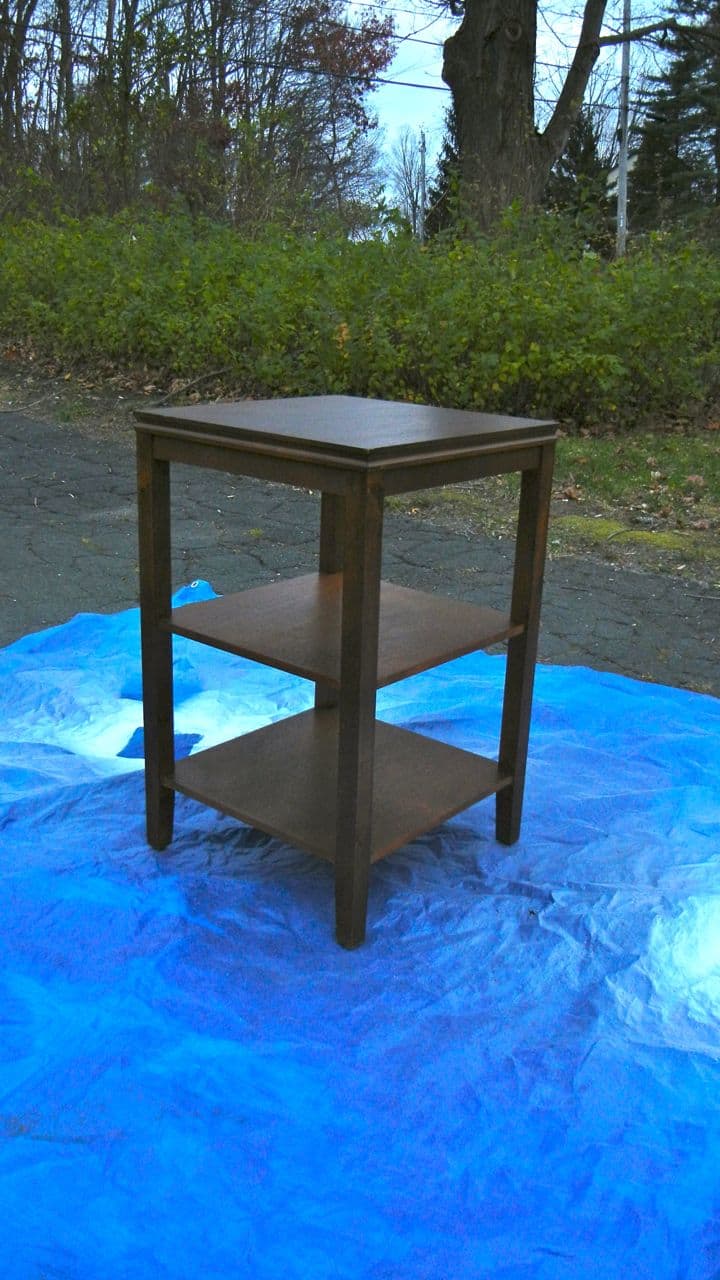 I sprayed.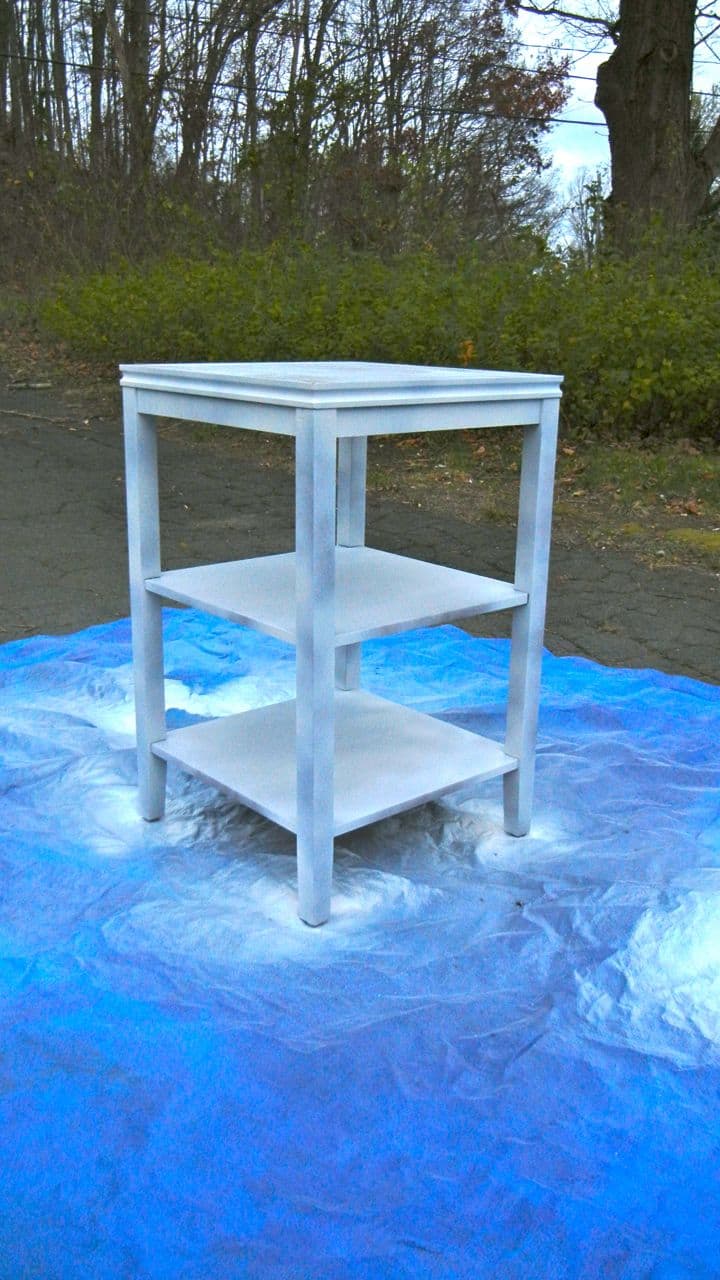 That was after one coat. I did not sand and I did not spray light coats. It was a disaster. After the "final coat," paint started sliding off of the surface when I touched it. I was frustrated because even two years ago, I knew that sanding (or prep in general) was one of the most important steps of painting anything! Yet, I didn't sand. Stupid, stupid, stupid Amanda. I threw it in the garage and it sat there until this year. Matt wasn't happy about it. Do you know how he feels about his garage? He doesn't like anything in it. I'm lucky I get a little space for my gardening accouterments.
Anyway, one day, Matt decided to jumpstart the project again and went to town sanding the thing down, reclaiming his garage square footage for more manly things than a nightstand that needed work. He got it down to where it had no paint on it anymore, and set it outside the garage, giving me a look that said, "You best get to paintin', Woman." So, I painted. I sprayed on 4 coats of Rustoleum spray paint (the kind with primer built in). I was careful to do nice, light, even coats. I finished the top of the nightstand with a couple of coats of gloss (also available in a spray can).
With the first spray paint disaster remedied, it was ready for a spot in the house. I put it up in the larger of the guest rooms.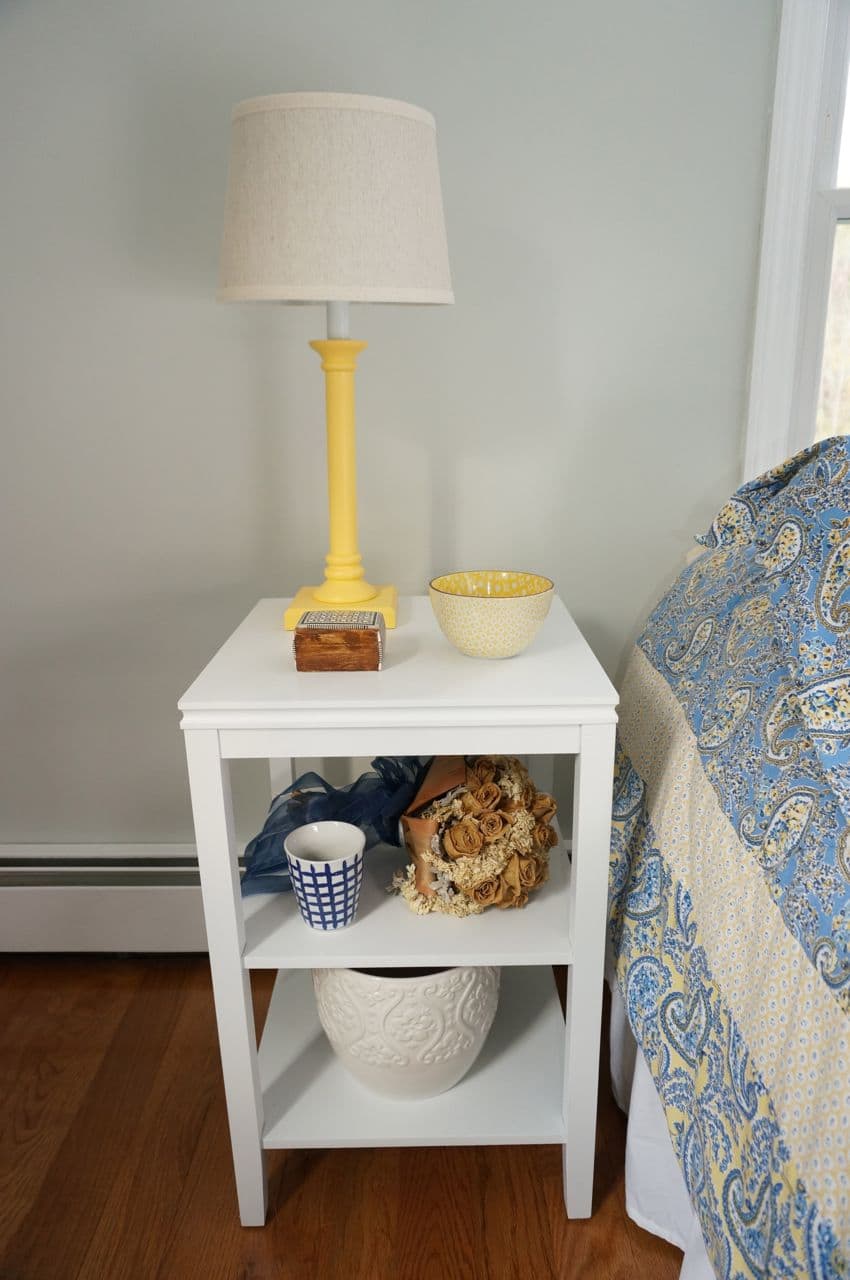 I styled it with some accessories I had laying around.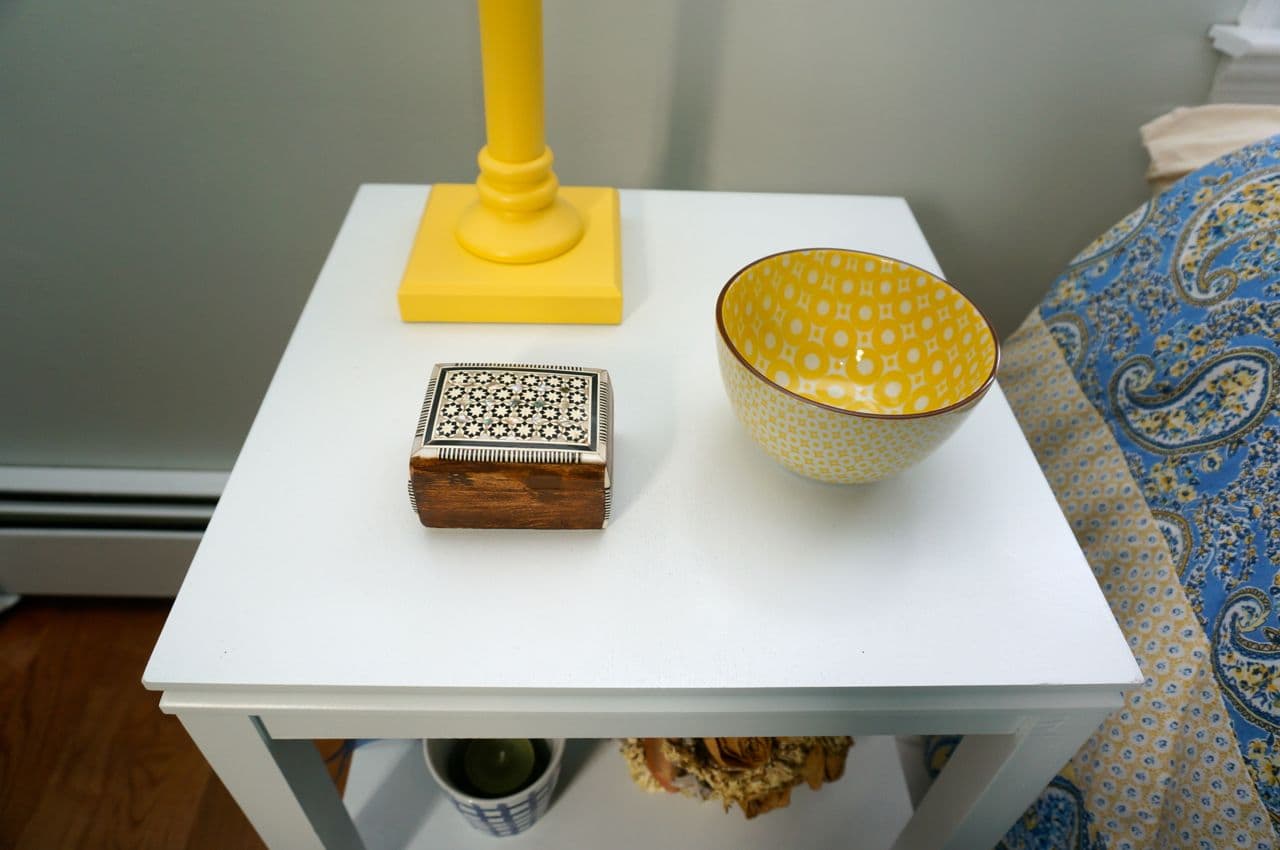 I even found it to be a worthy spot of my wedding bouquet that is barely holding on, nearly three years later. #cantletgo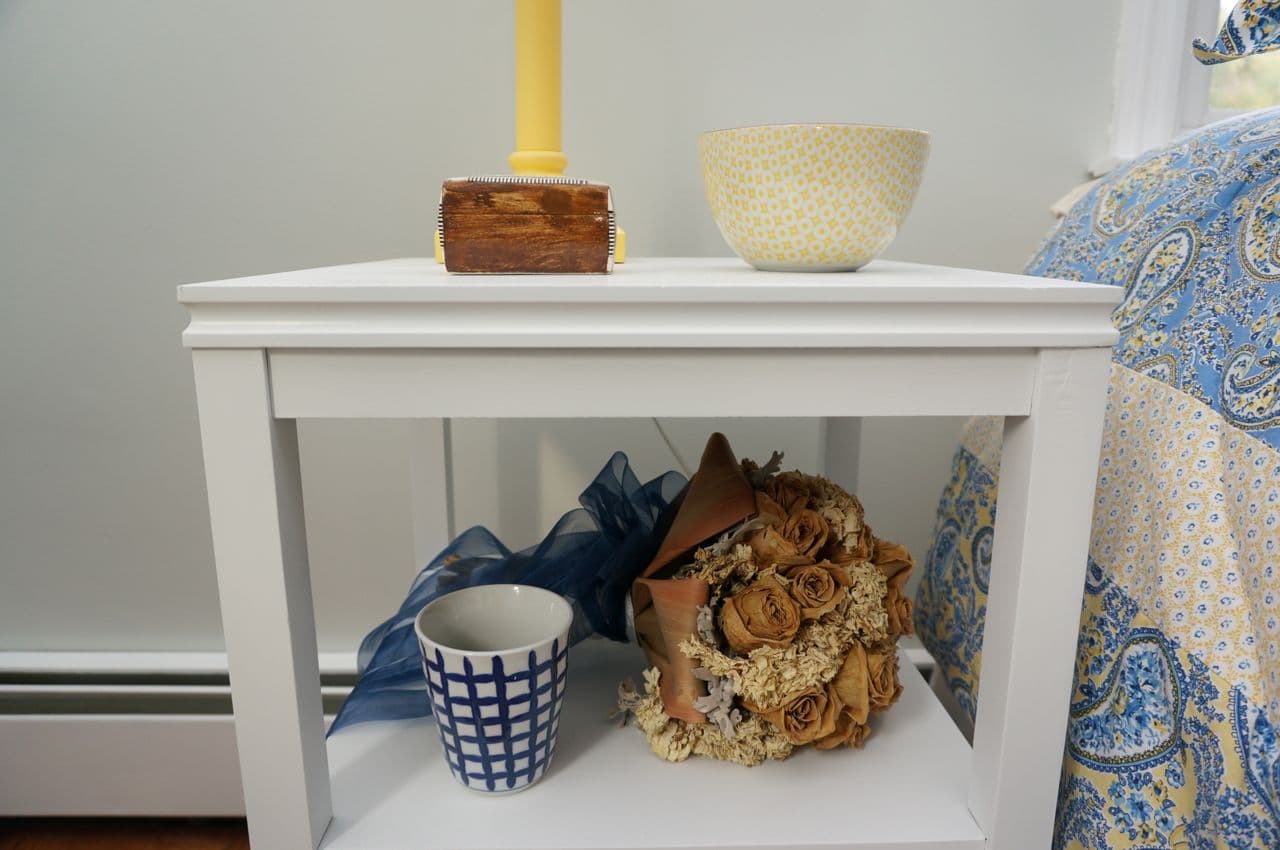 Since the bedding is blue and yellow, (for now… I change my mind often) I just scoured my collection of random sh*t (Matt's term for it) until I found a few things that nicely played off that color scheme. All I can say is… I love the look now much better than the look before, which was the "white-ish table with brown spots from missing paint" look.
I loooooove me some white furniture. Anyone agree?