If you ask me, curb appeal is one of the most important aspects of a home and should never be overlooked. If you don't watch insane amounts of HGTV like we do, you may not know exactly what I mean by "curb appeal." Curb appeal refers to the attractiveness of a home's exterior. It can refer to landscaping, hardscaping, (stonework, driveways) porches, window boxes, shutters, seasonal decor, mailboxes, etc. Having this little ol' school house look good from the street matters a lot to me, and we have taken great strides each season to make it a bit better. We've done a ton of planting and gardening, spray painted our nasty brown shutters, (they're currently a crisp, slightly glossed black) painted our unfinished porch railings white and gussied up the mancave, to name a few. Don't worry though, we still have a long way to go.
Last weekend, I took "curb appeal" to a whole new level. As in, I actually went up to the curb of our property and tried to find a way to bring some color to a very neglected part of our property. We have a mailbox up there, of course, as well as some wooden "guards" to protect our property from wavering cars that might come over the crest and into our yard.
The task at hand: find a solution for the overgrown grass that surrounds the mailbox.
The solution: plant beautiful, deer-resistant bulbs that will sprout gorgeous spring color. Consider this post part one of two. I'll take some pictures when the blooms actually sprout in six months, too!
I started right in with ripping out all the grass and weeds within a 4-5 inch span of the post. Notice the curb in the pictures. I wasn't joking about literal curb appeal.
I dug down a couple of inches so that the mower will pass right over the underground flower bed.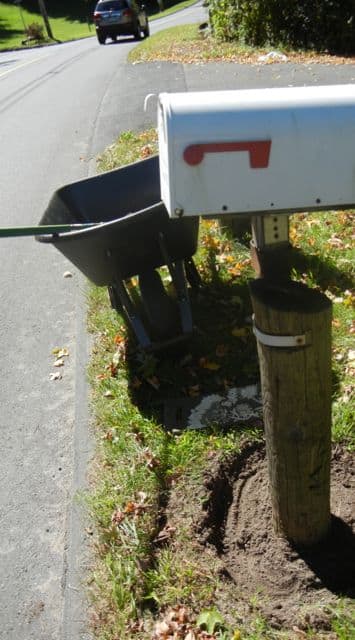 Matt even came up to see what I was up to. I told him to document my hard work. If you exclude my hot pink gardening gloves, I could pass for a garden ninja. Here I am planting the bulbs around the "guard."
After mulching and watering those bad boys, it looked a bit more presentable. I wish I had taken a "before" picture but you get the idea.
If you're wondering what I planted, I opted for some patriotic color in the form of camassia cusickii…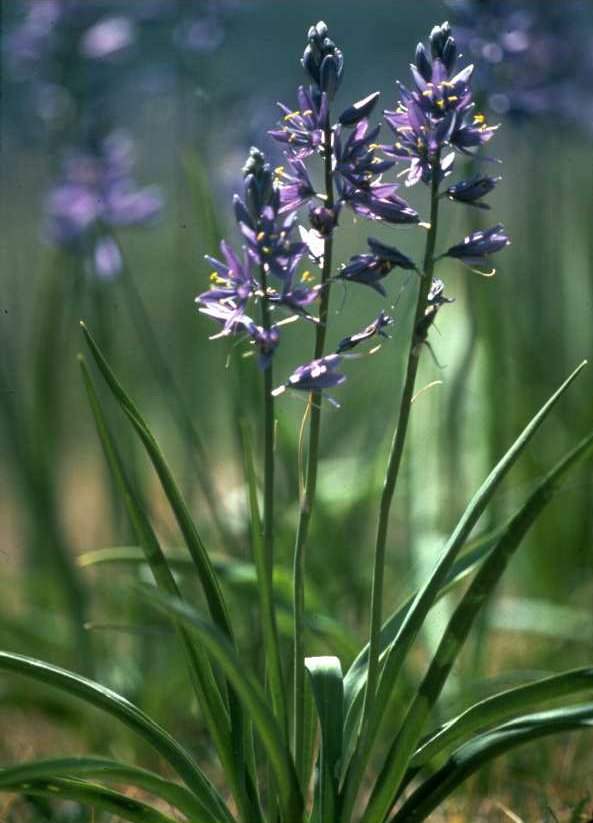 …and anemones (The Governor variety & Mount Everest variety).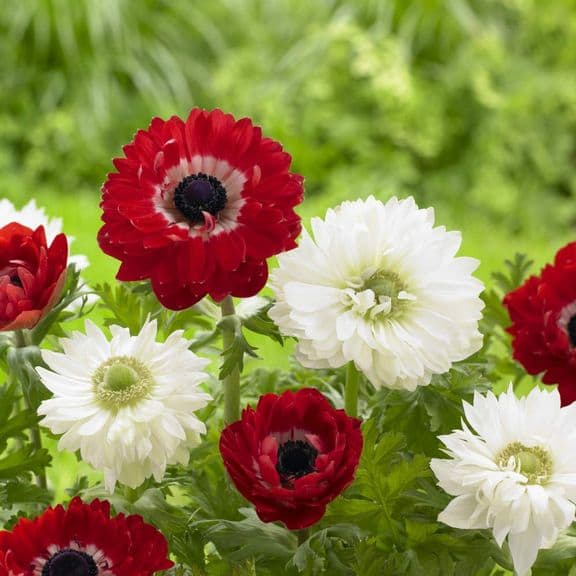 Not to toot my own horn or anything, but I have to tell you that in addition to these new mailbox spruce-up bulbs, I planted over 150 other bulbs. I was a machine. Can't wait to share those with you when they start sprouting up. Is it spring yet?
Image source for camassia cusickii here and image source for the anemones here.