Okay… let me start by saying that the following "surprise" may in fact be considered lame by 99% of you. However, in my opinion, (which is the only one that matters since it is my blog…muahaha) it is positively the cutest, most thoughtful, meaningful surprise I could ever have received on a random Friday night. No, Matt didn't buy me a car (that wouldn't be cute or meaningful, people) and no, Griffin didn't make the bed (but that would totally be cute and thoughtful). Instead, I had a package on the porch with this note inside: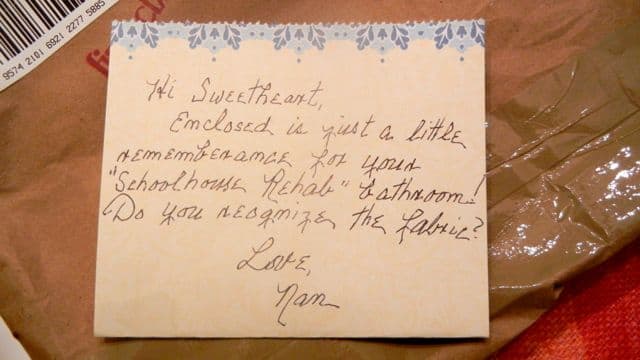 Yes, she did. No, you can't have her. She's mine. All mine. Although I share her with her other grandchildren on occasion. She took the leftover fabric from the bathroom curtains she sewed me and created some matching finger tip towels. I'm in love with them. I'll never let anyone use them. Maybe that's a bit extreme. They are so special. She is so special.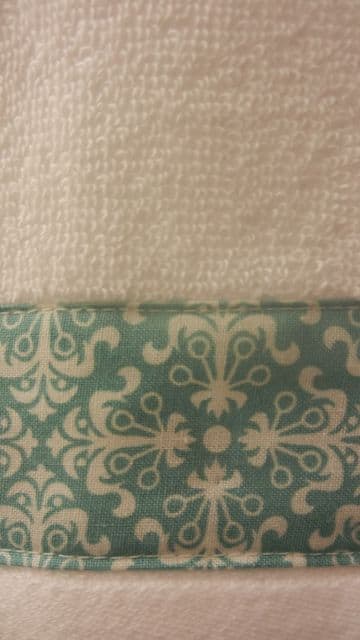 As a result, my bathroom looks way more put together and has Nan's touches all over it. I couldn't ask for anything more.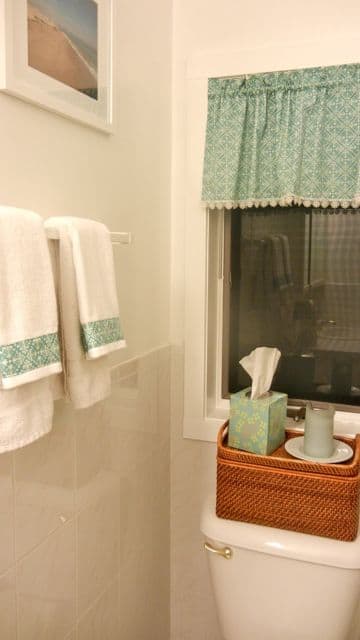 There you have it. A little Friday night surprise that was so fun to come home to. Any big plans for this weekend? I think I'm going to tackle laying down some trim in one of our unfinished guest rooms. We'll see how the weekend goes. Hope you have a great one!