Fall is in full swing, and all of the time I'm spending snuggling up on the couch, (in my new blanket, of course) drinking my tea, and perusing the new fall catalogs is making me want to shop. I'm particularly smitten with Moravian stars. They've been trending for a while, and I've loved them for a while. Seems like the stars are aligned. Time to get one.
I want this (or something like it) for our front porch.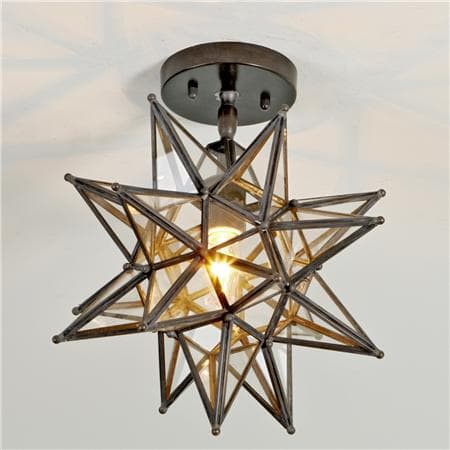 I have loved these stars since I first laid eyes on them. They're whimsical and modern, yet somehow classic. In fact, they date back to the 1830s, when they originated in Germany. They were primarily used as a craft project, made out of paper, in elementary classes, to better demonstrate geometry lessons. The stars are also representative of the Moravian Church - used as their star of Bethlehem and symbolic of the birth of Jesus. Now that you've had your history lesson for the day, do you love it? It comes in Nickel, too, but our shutters our black, and the lanterns we own (and will someday get on the house) are black, so the color above would work best. Check out my inspiration: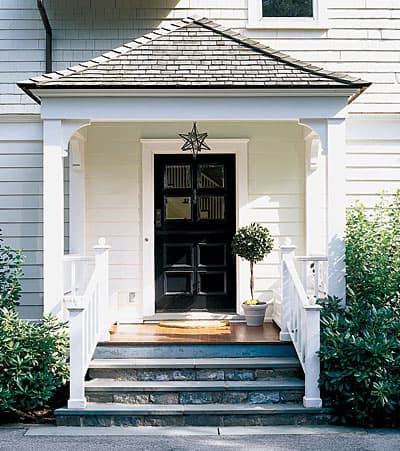 Love.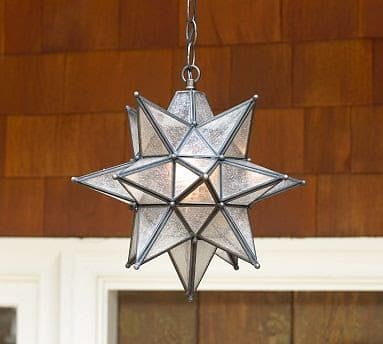 Love.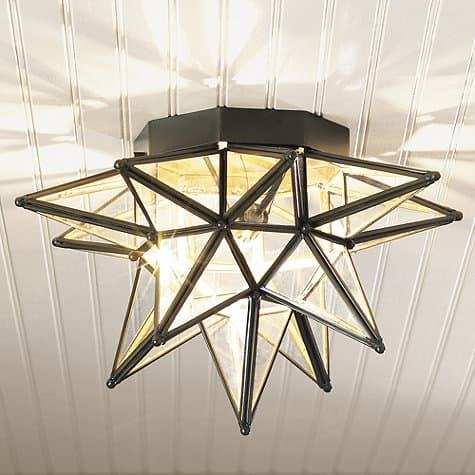 Love very much.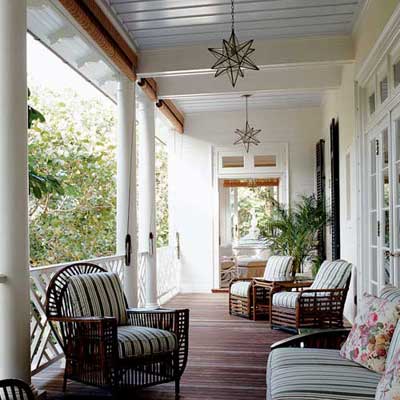 Gorgeous, right? I love how they are hanging from chains - it creates such a carefree and whimsical space. Perfect for sipping on a gin & tonic in one of our front porch rockers. I also envision my future Moravian star hanging from my front porch like above, but our porch ceiling is low. As in, we have about a foot of space to work with and a hanging light just won't cut it. It makes me sad, but now that they have products that aren't meant to hang from chains and are intended to be flush mount…I'm all over it.
What do you think? Are you digging it or not?
Image sources for pictures here, here, here, and here.