We have a spot at the very beginning of our driveway that's a bit of an eyesore.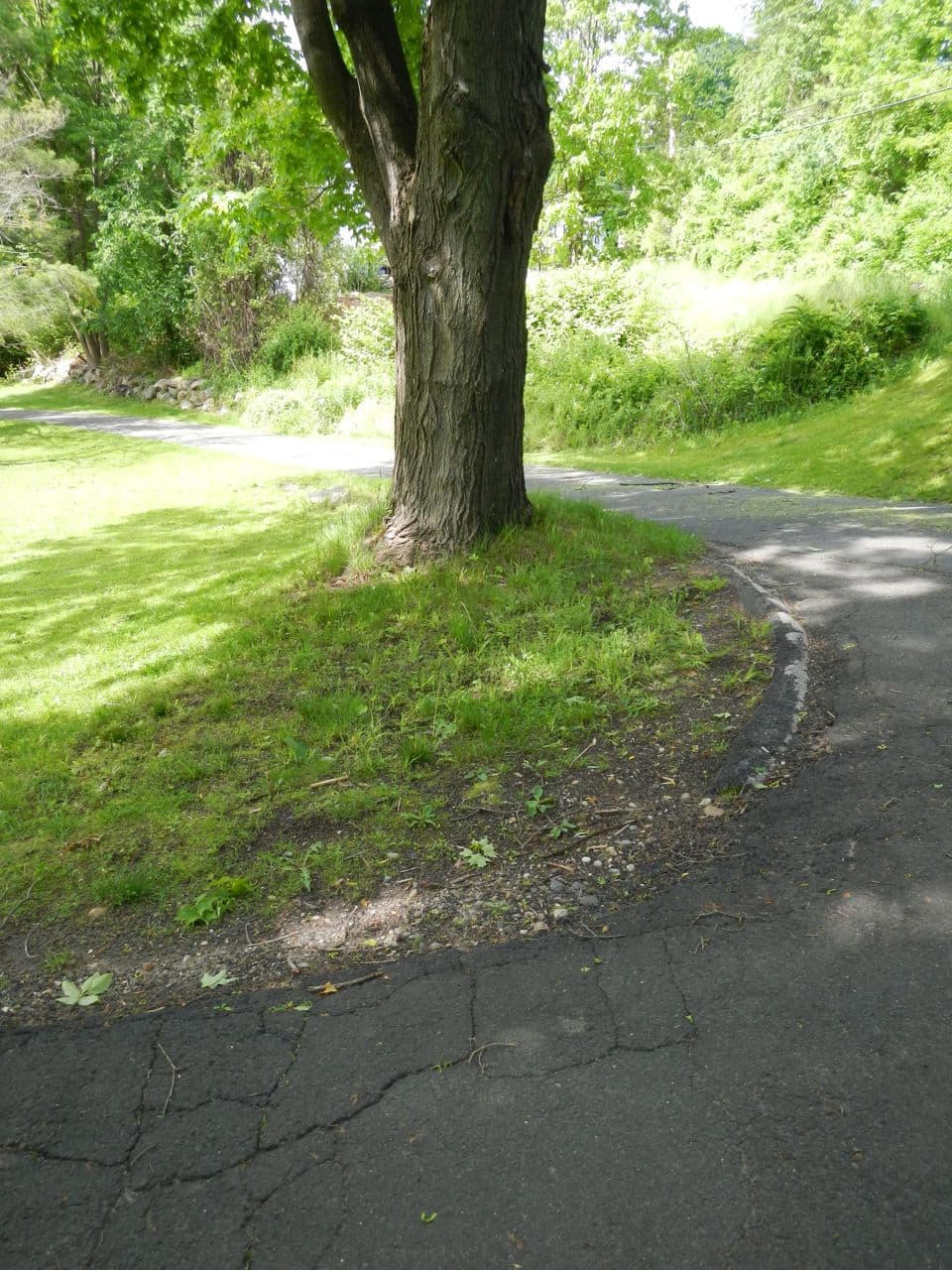 The driveway is cracking, the lawn is weedy, the soil is sandy (thanks, plow trucks!) and the curve itself is edged in deteriorating blacktop. Lovely, right?
I didn't want to pour much cash into this spot. I figured until we know what we're doing with the driveway and the lawn, I'd plant some flowers to bring in a bit of color. Here's the space with Astilbe bulbs planted and some Pachysandra transplanted along the top.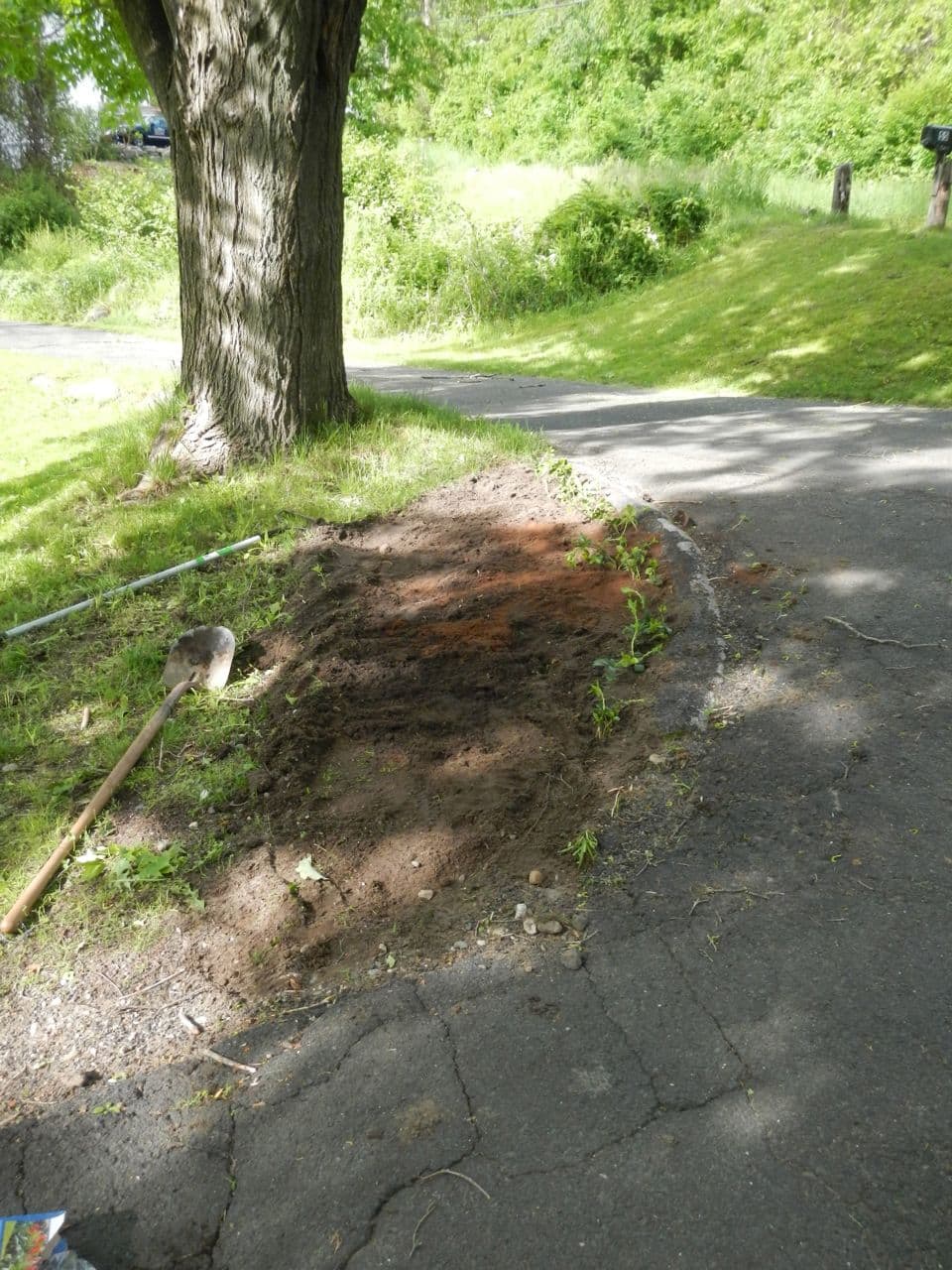 After a freezing winter during which I'd assumed the Astilbe had died… I had tiny sprouts. Victory!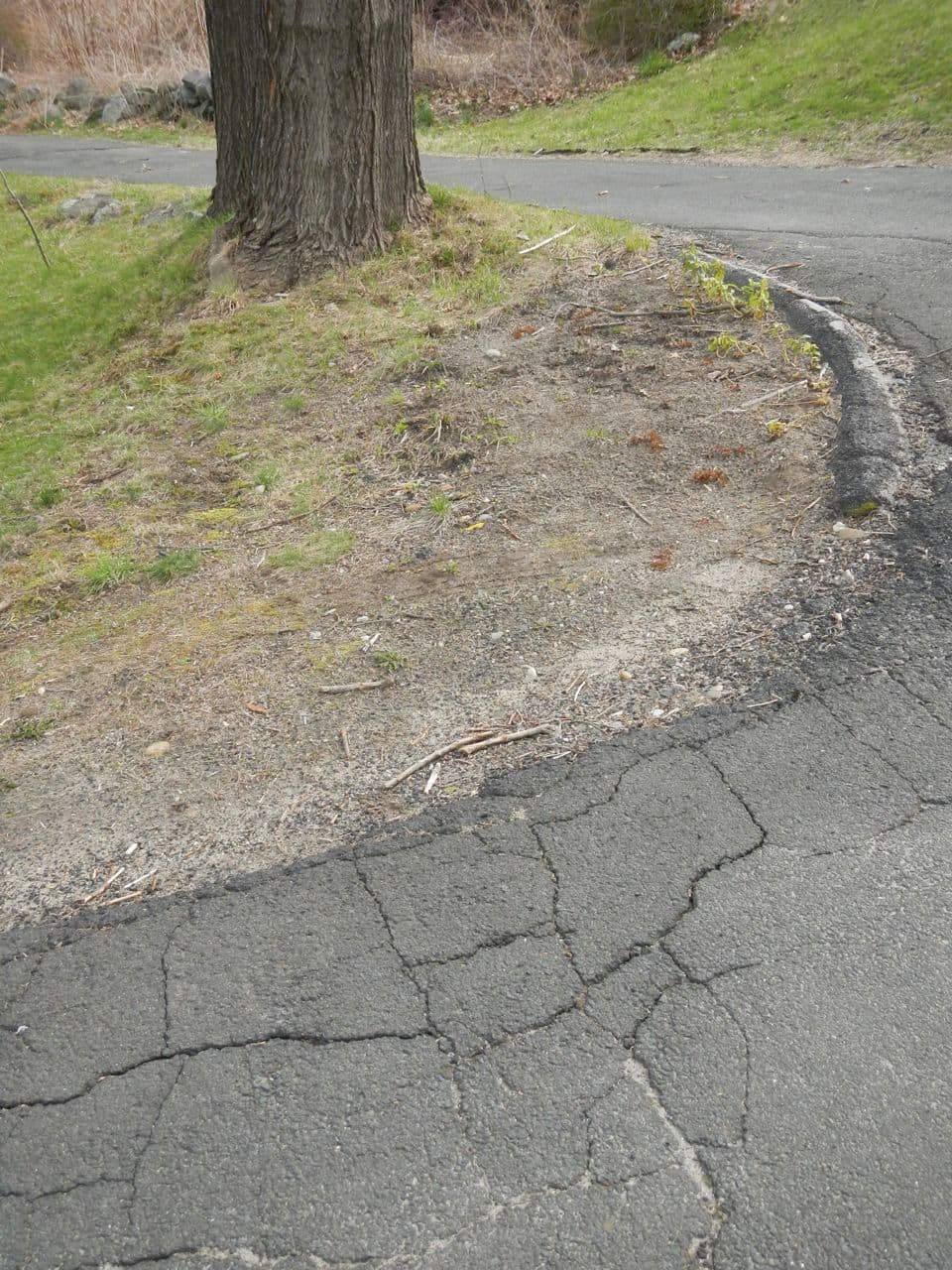 Fast forward to this June… we have actual flowers! I used the edger to create a natural-looking curve and then mulched around the flowers. It makes me a little bit happier every time I pull in the drive.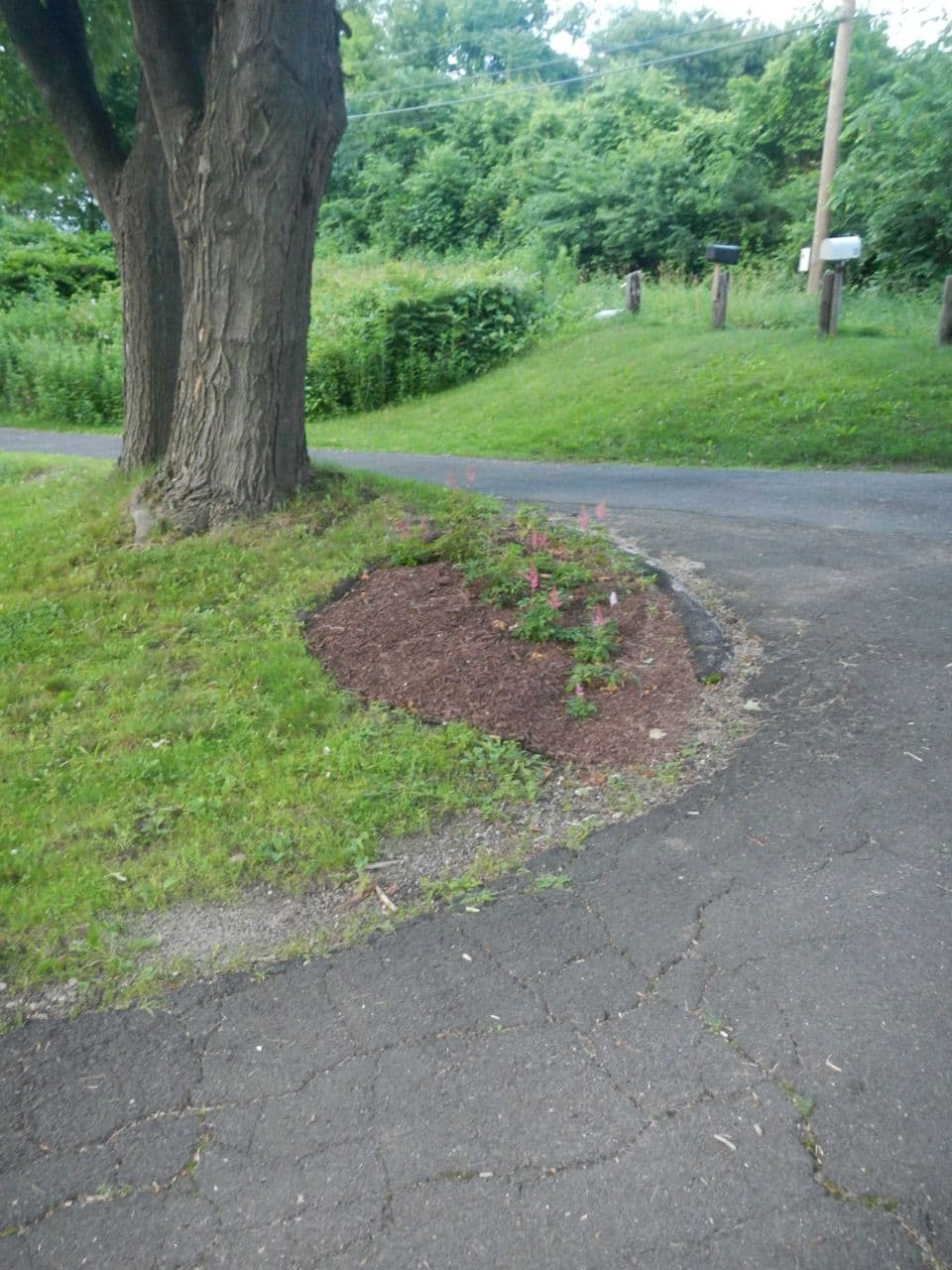 Here's a close-up of the flowers themselves.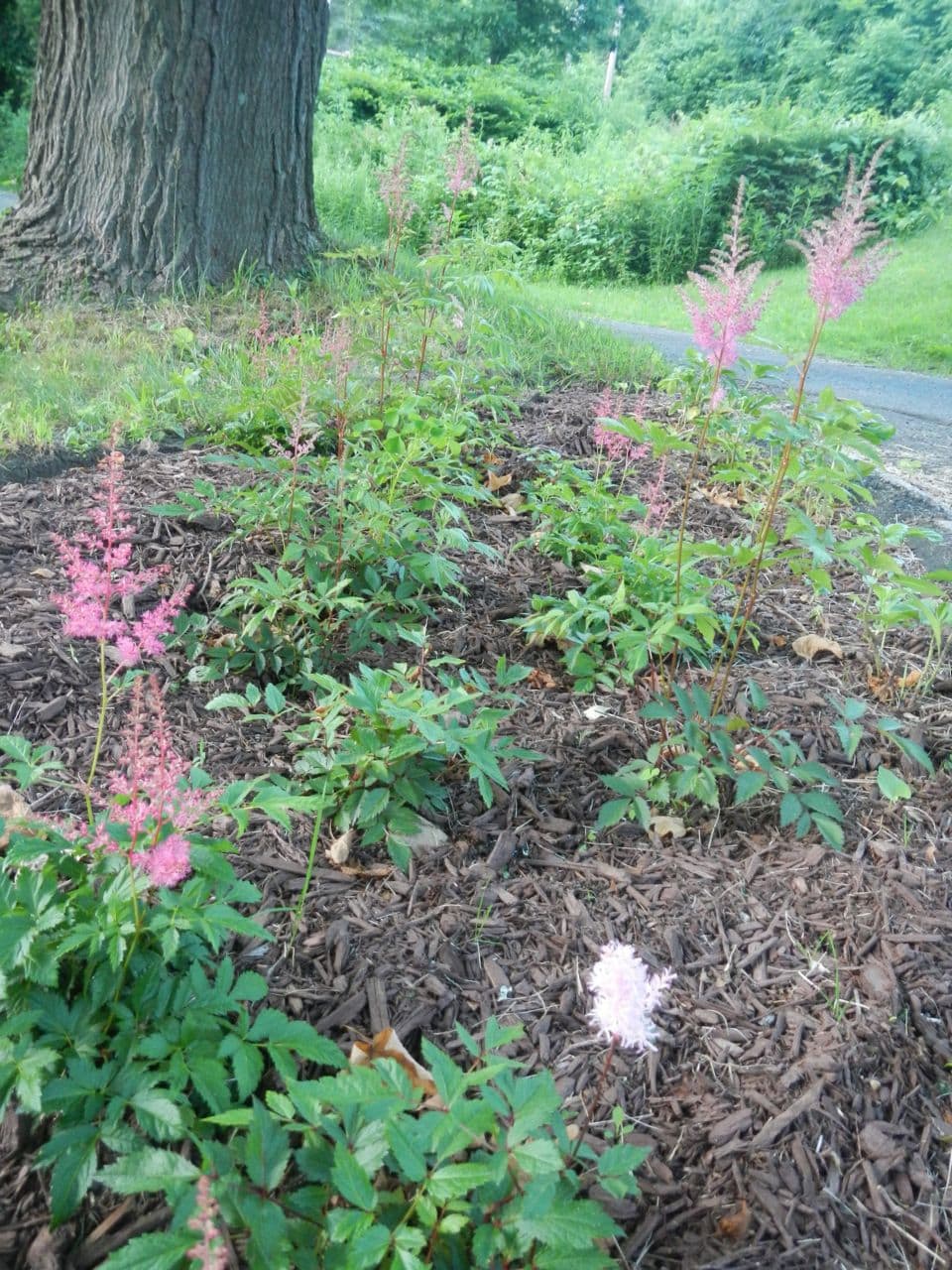 Pretty, right? They do well in shade and they're deer resistant. Both are requirements for this spot. I have a few Astilbe plants near the garage that have grown giant over the last two years. They're light pink - you can see them poking out from around the side of the garage.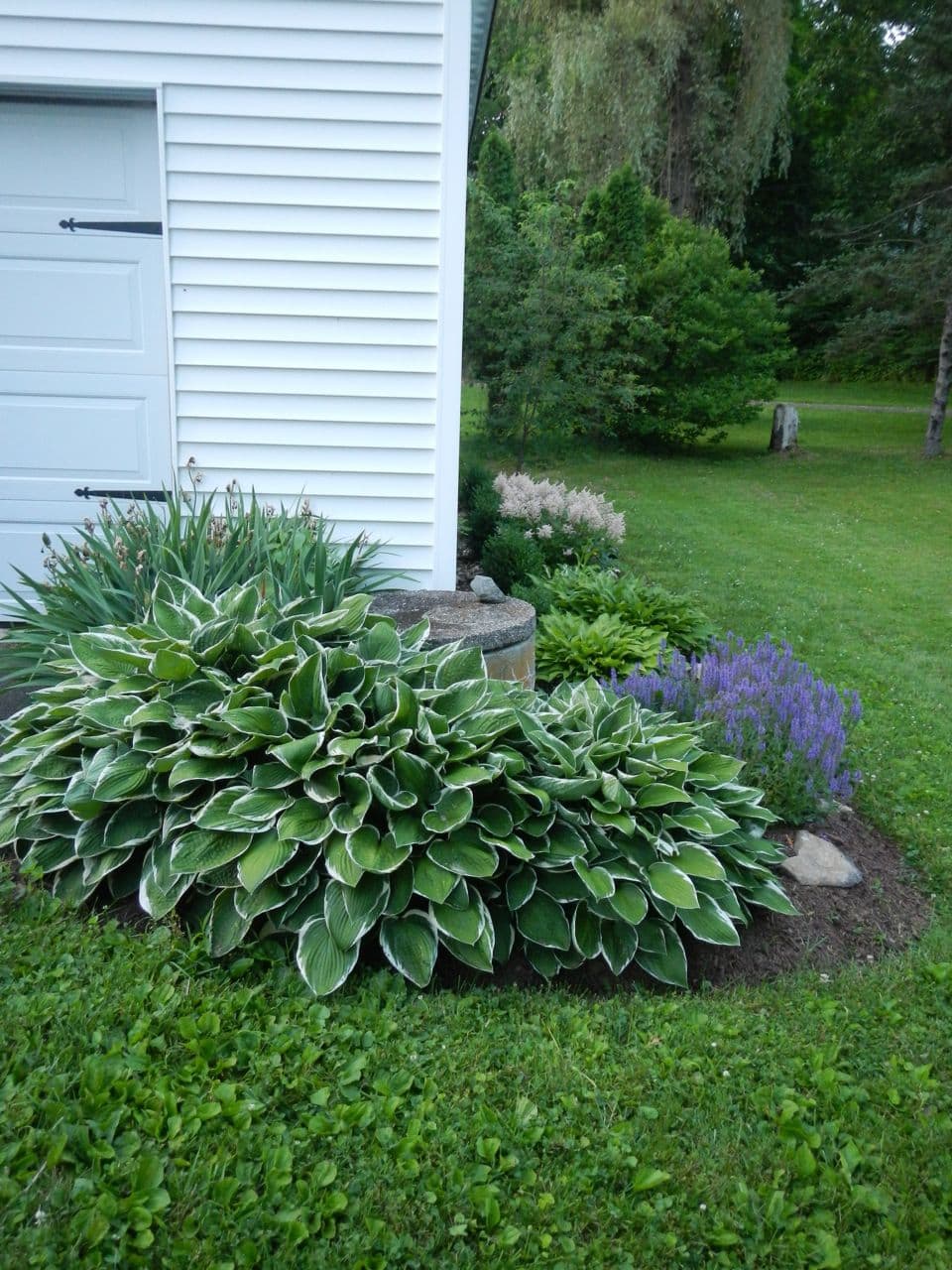 I hope that the small Astilbe I've planted along the curve will grow into big plants after a couple of years and fill in the entire curve. Maybe the Pachysandra will get a little beefier, too - anything to distract me from the surrounding imperfections! I'm happy with it for now. Especially since it ran me under $15 between the bulbs and mulch!