Seeing as it's nearly July, I'm glad I finally have some color on the porch.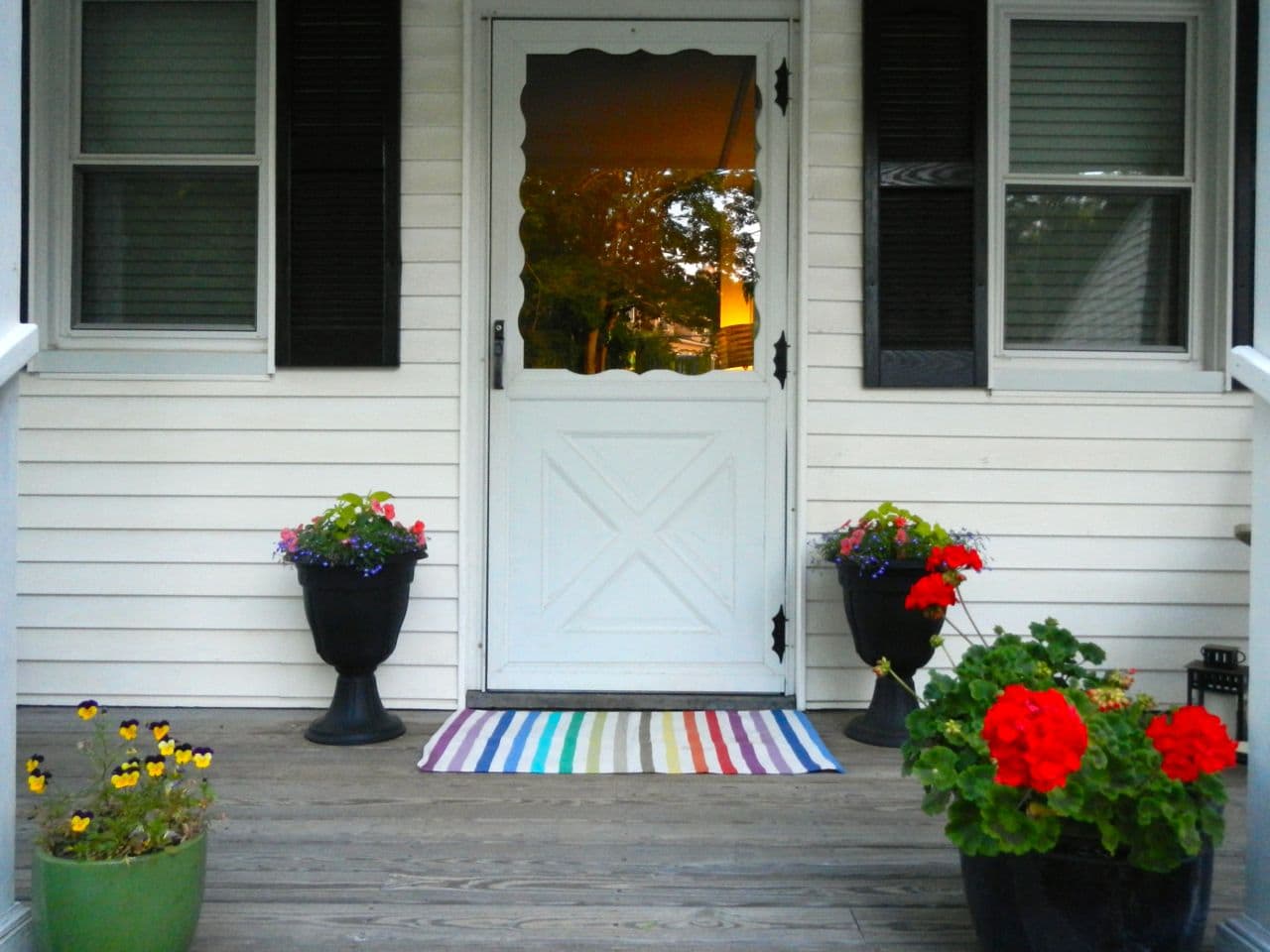 About time, right? I had an old "Welcome" coir mat that looked a little worse for wear, so I tossed it. With that gone, I was left with a pretty boring entryway. I needed something… anything to distract my eye from our desperately-in-need-of-updating storm door.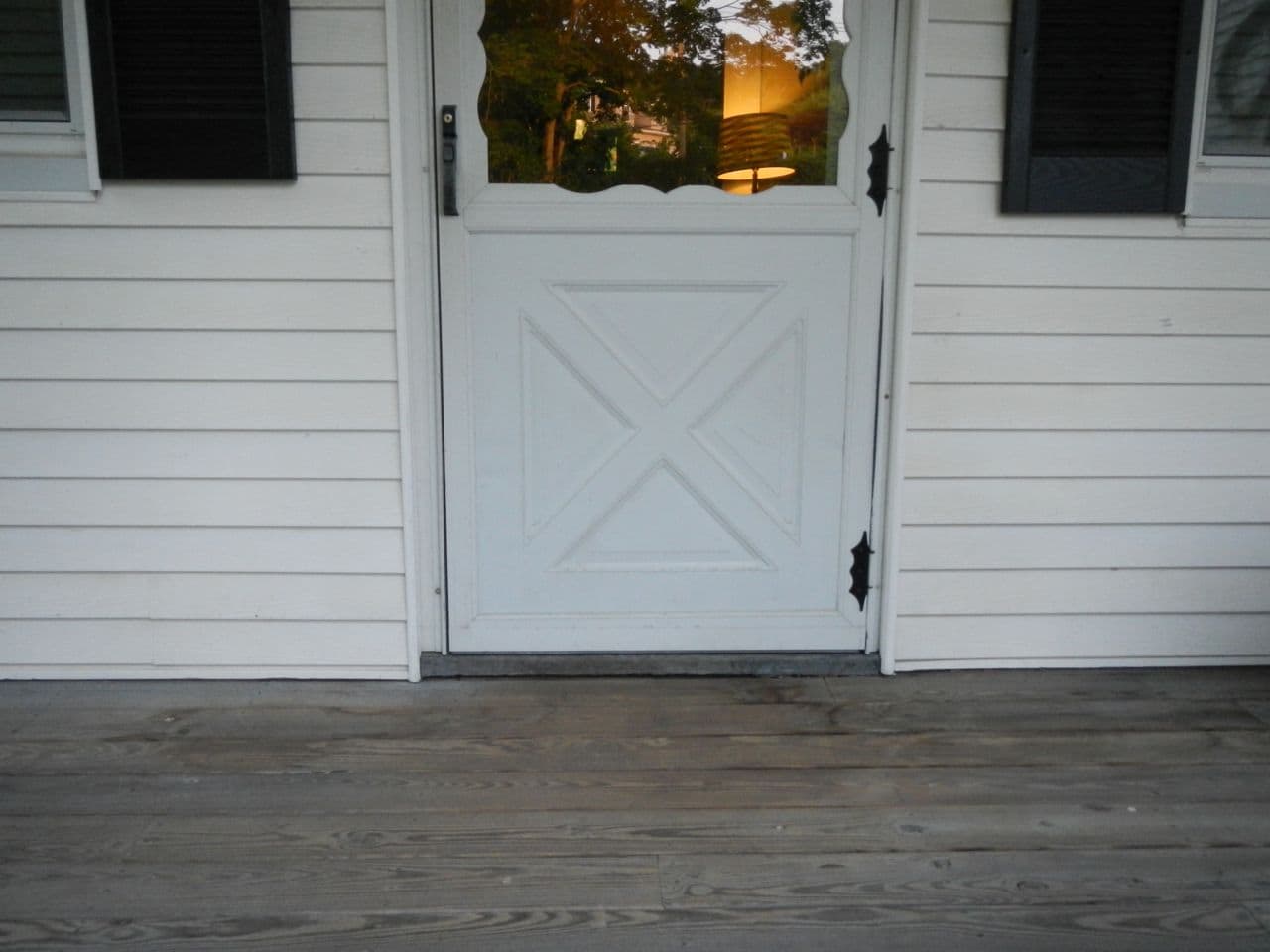 I love the look of traditional stone urn planters but I don't love the $100+ price tag. That's $100+ per urn. No thanks - not for this house! I found black plastic urns on Amazon with good reviews and popped on a couple.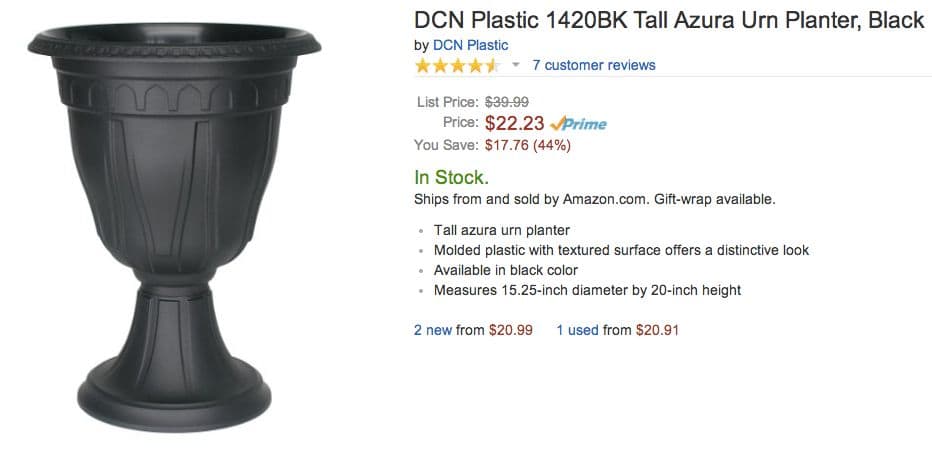 Two days later, I had a pair waiting on my front porch. I'm pleased with them - they don't look plastic. I headed to Stew Leonard's for some annuals. Since I wanted the urns up near the front door under the porch, I looked for plants that were made for part sun or shade. I ended up with a flat of blue Lobelia, coral Impatiens and lime-colored Coleus. A mixed and matched flat ran me $12.
When planting in containers or urns, I try to follow the rule of "Thriller, Chiller and Spiller…" A tall plant, (Thriller) a plant to fill the middle, (Chiller) and a plant to grow over the sides (Spiller). With a mix of potting soil and dirt from the back woods, I planted the flowers and gave them a good soaking. A week later, they were all filled in and looking great.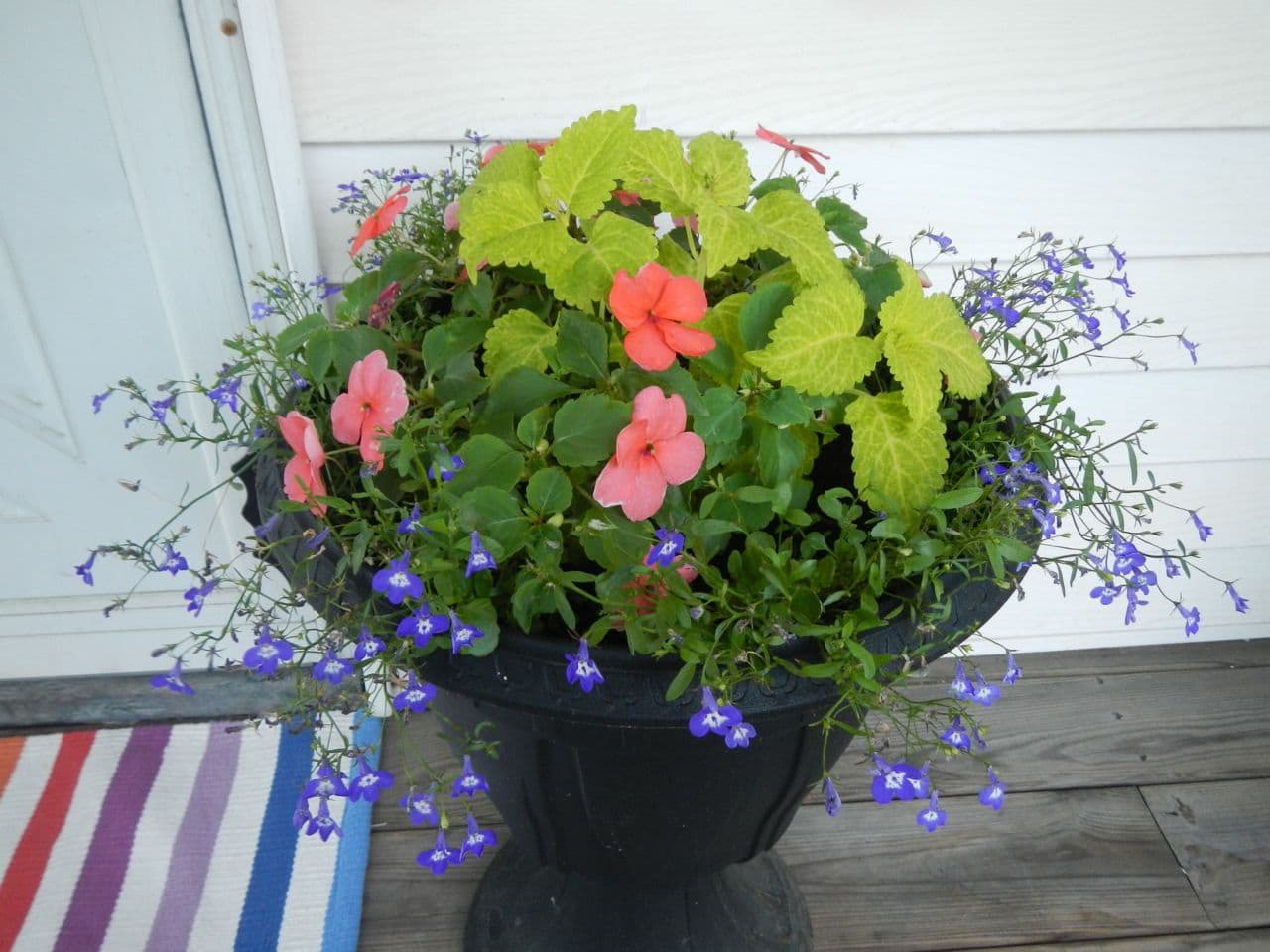 The multi-colored striped rug came from a friend and helps to brighten the space.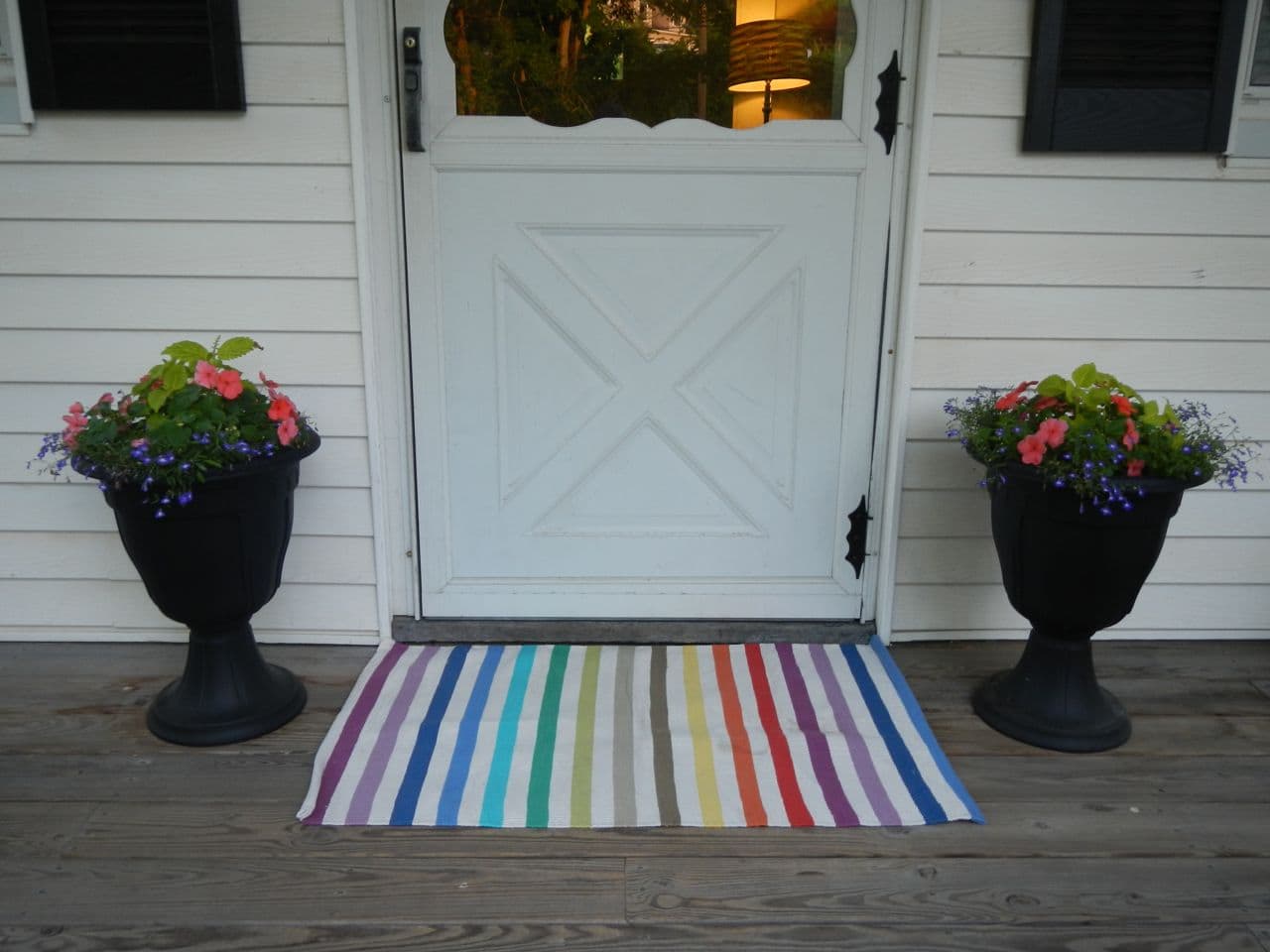 I'm so pleased with how it looks. Fresh and happy.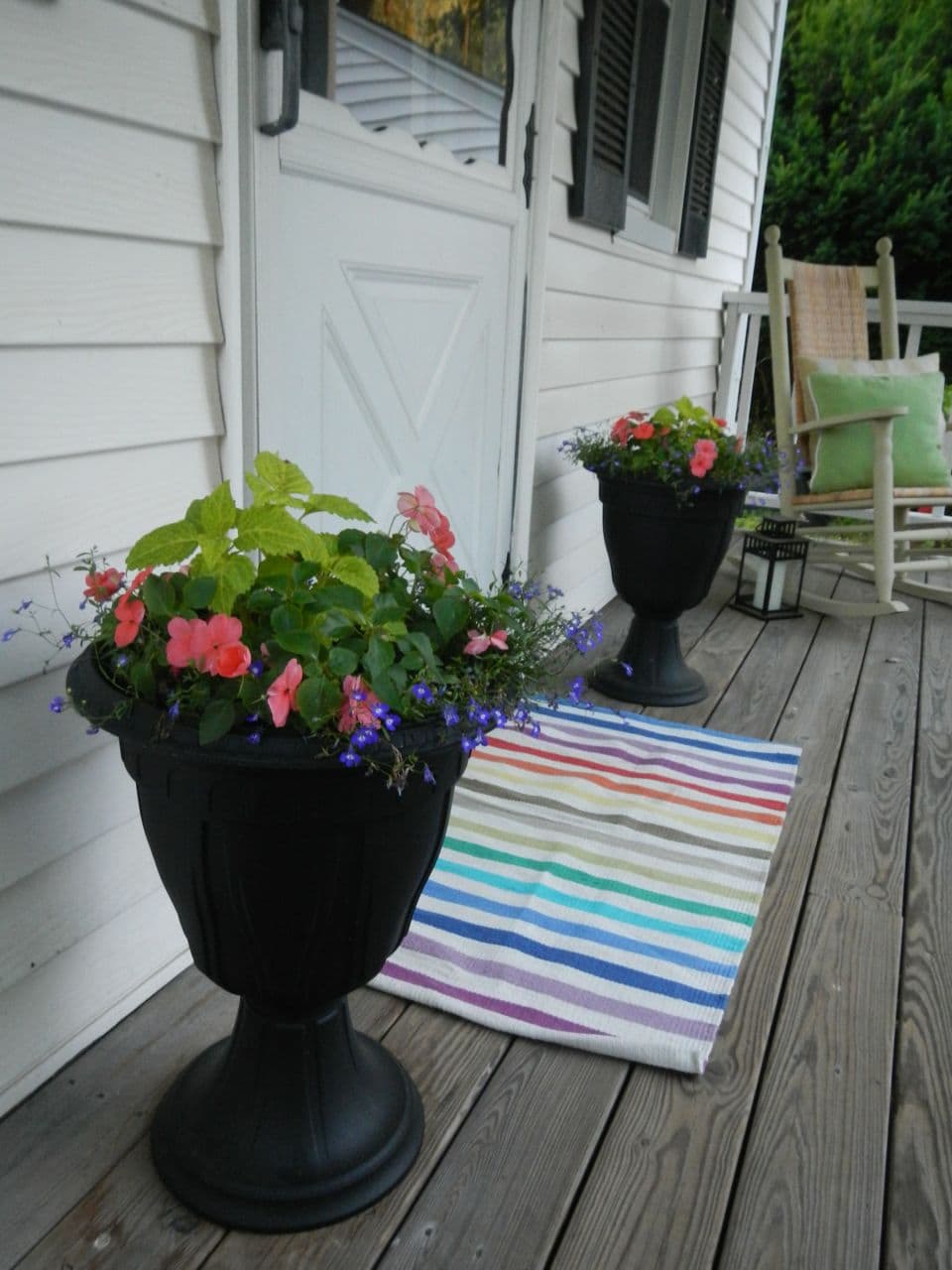 Now all I need is a new storm door! Oh, and a refinished deck floor. Oh, and fresh paint on the railings. No big deal.
For less than 60 bucks, I'm happy with it. I think I'll have fun creating a new look with the urns each Spring. What do you think of the plastic urns? Not bad for $22, right?