I've done it again. Just like I did with my dad's old dressers, I've taken something from my parents house and tried to put my own spin on it. Feast your eyes on this bad boy. A jelly cabinet from the 1980s.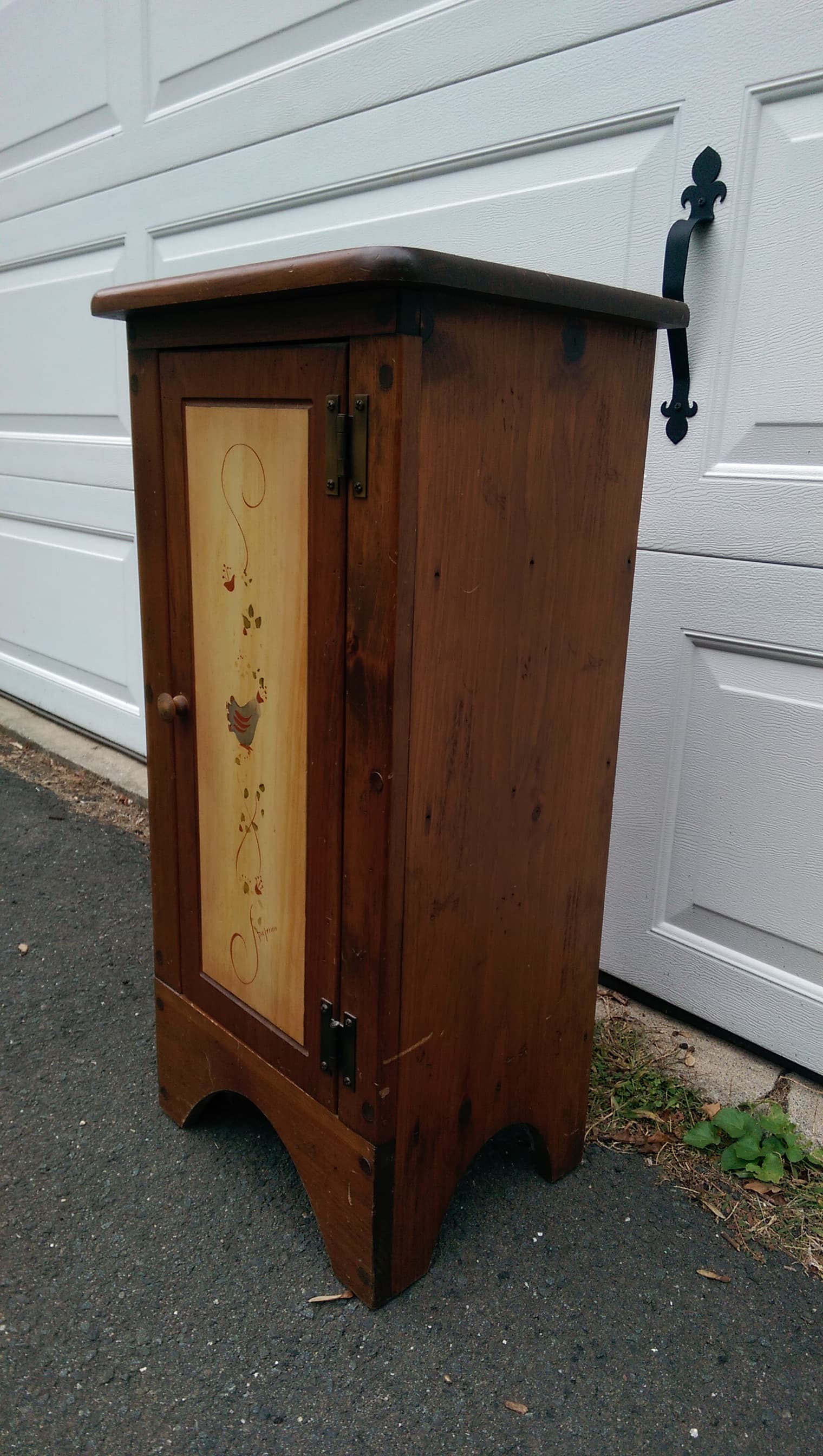 I asked my parents for the story behind this - why they bought it, where they got it, what they paid… and they can't remember. Are the 80s the new 60s? (Winky face, Mom - I know you had three kids under 5 taking up all of your brain space!)
When I took it home, I wasn't sure at the time what I wanted to do with it, but I knew I didn't want to keep the stain that was on it. I took the door off by removing the hardware, which was in good shape but may end up getting a makeover anyway.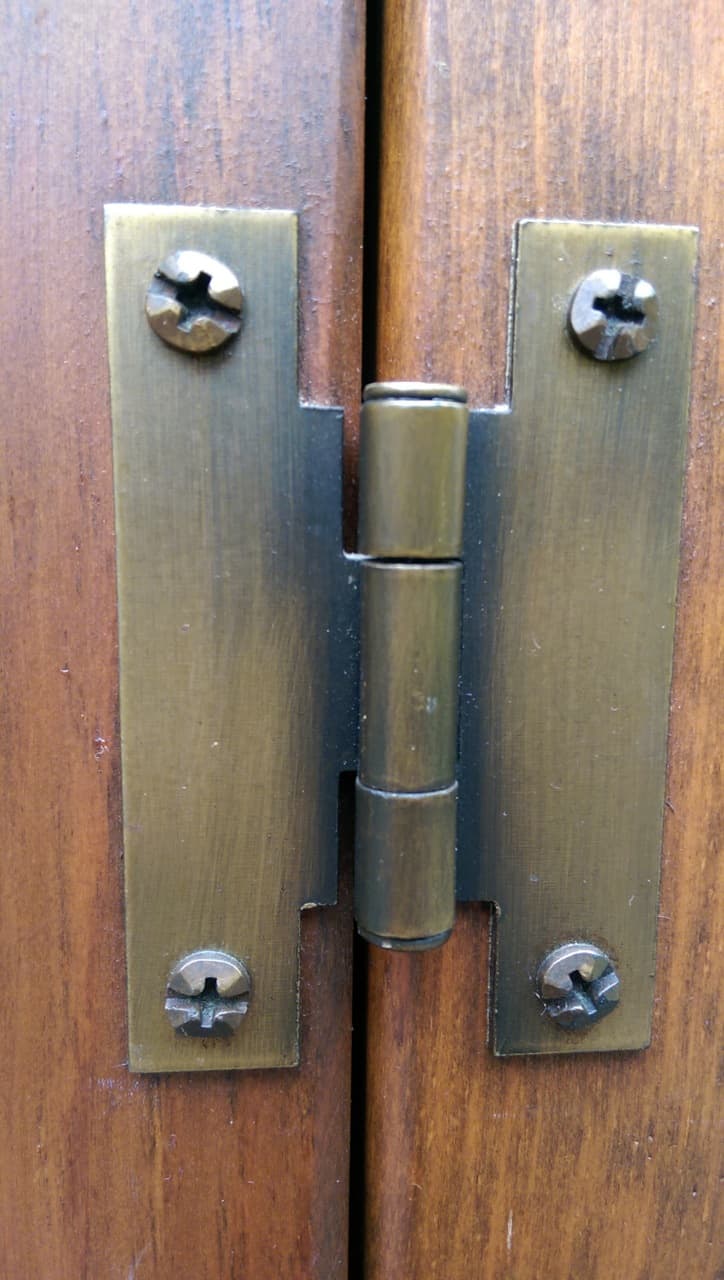 Off came the door.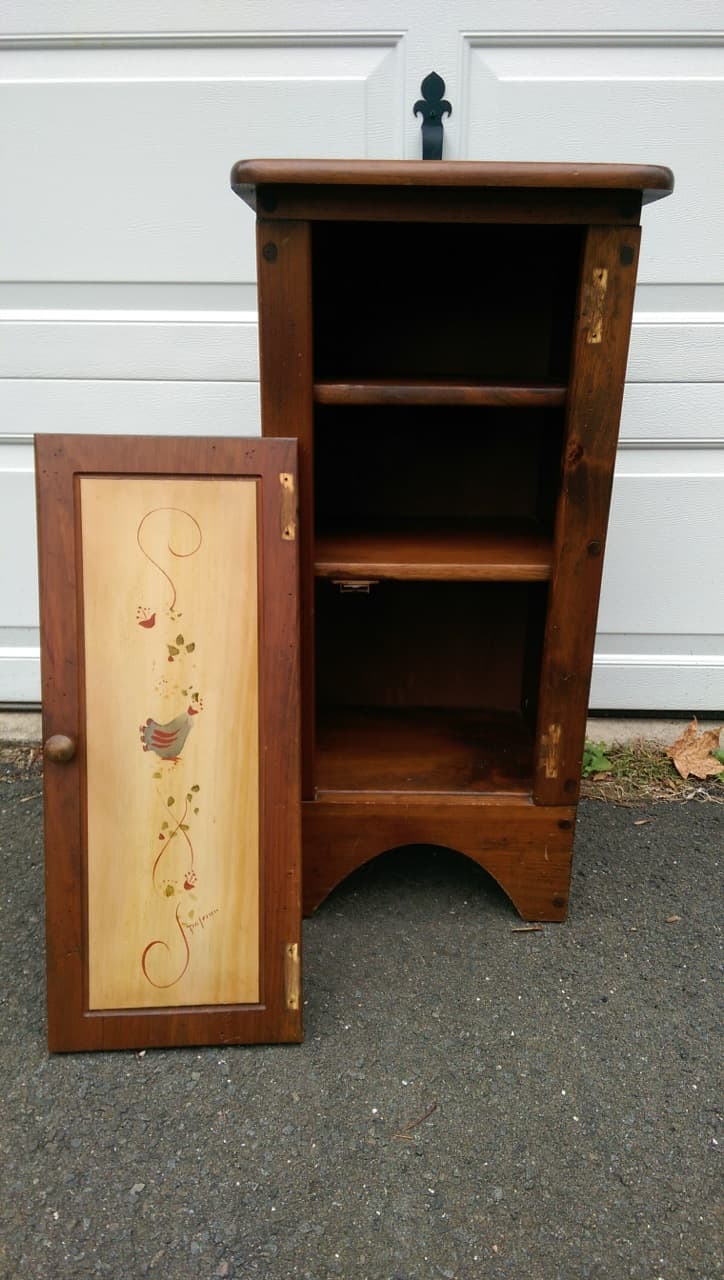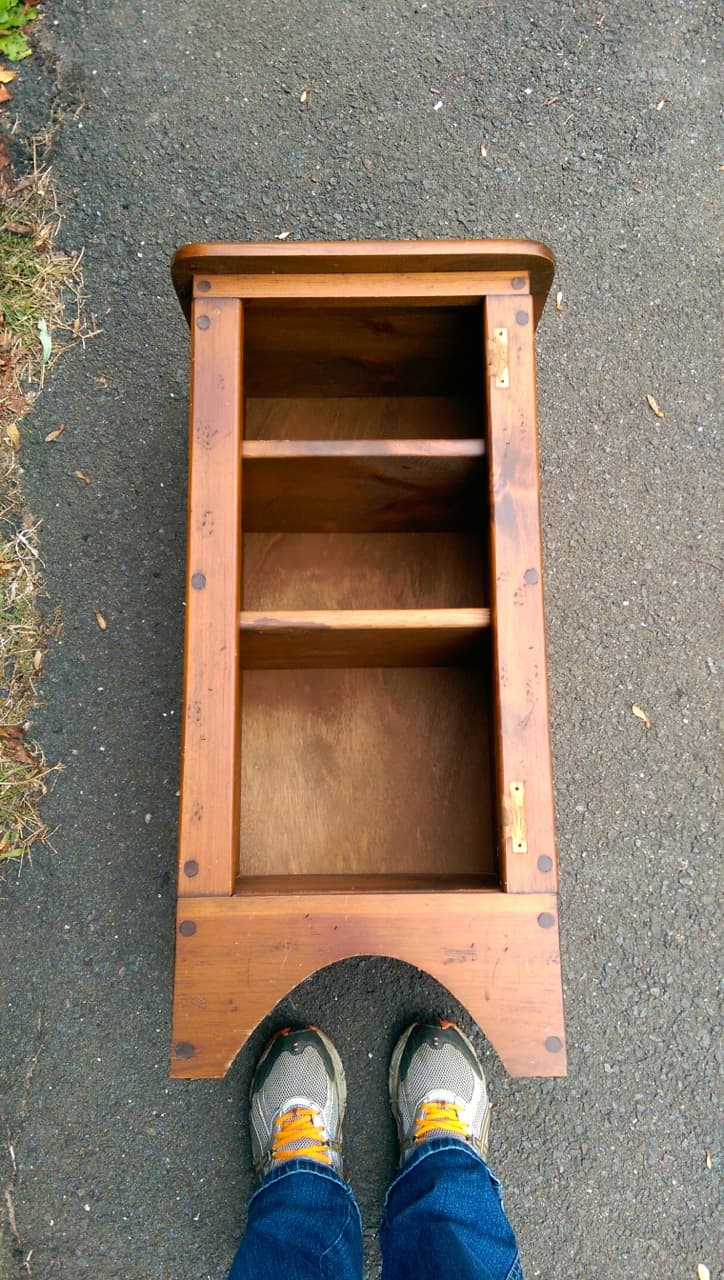 The design on the door is country cute, but I want something a teensy bit more modern for my home.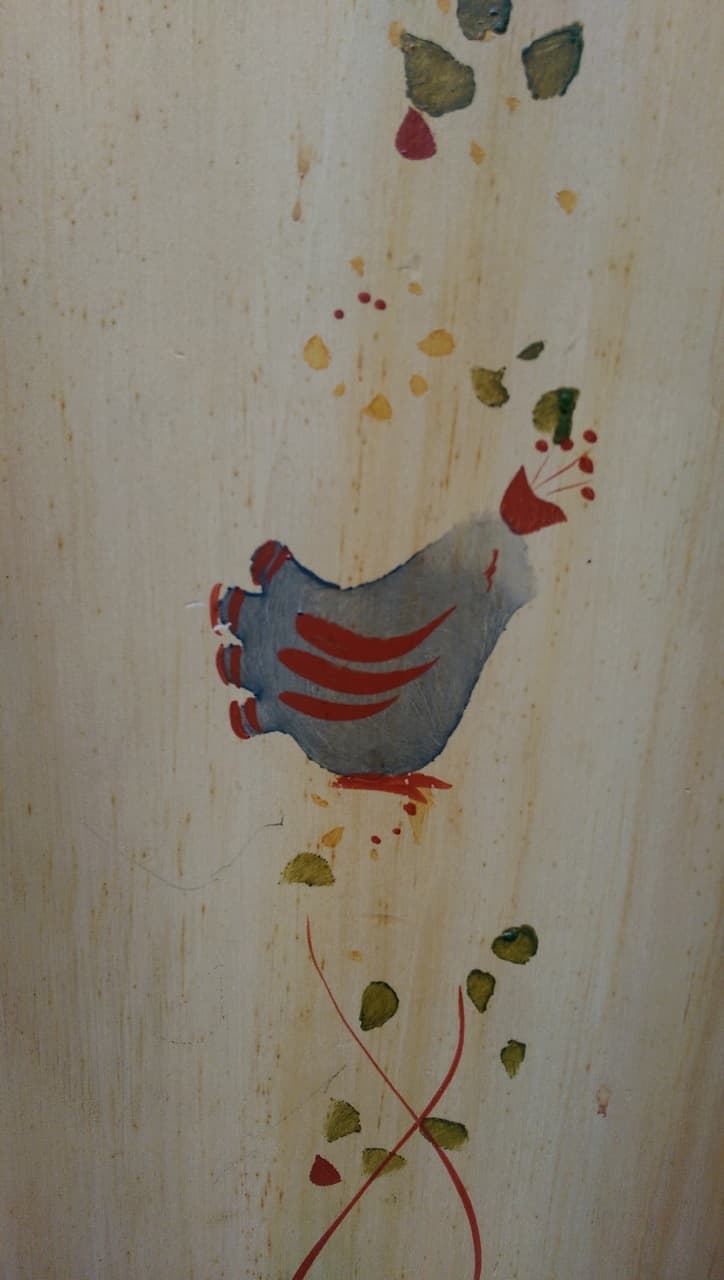 After getting it all broken down, I found two things. Some dust and a lone Lite-Brite spike that brought back memories of childhood fun.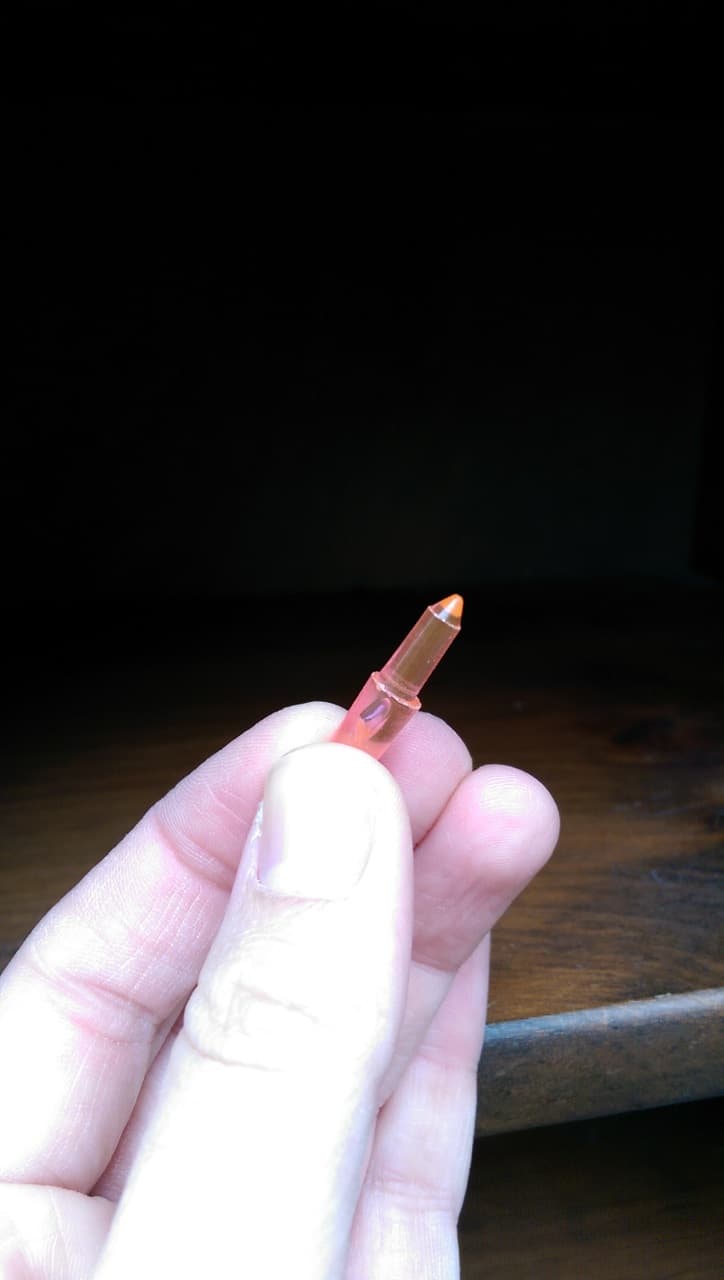 I broke out my safety goggles and got to work.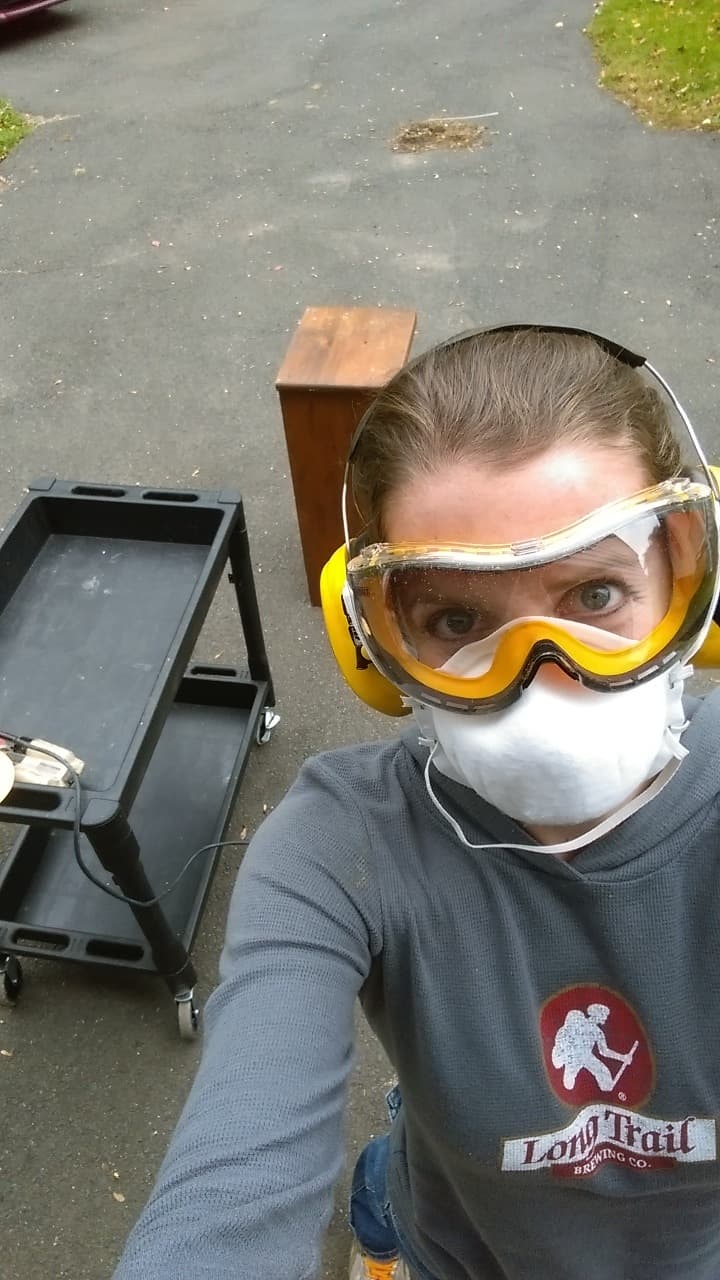 I used an orbital sander to start on the easiest part: the top. It came off really easily with 80 grit paper. When talking sandpaper, the lower the number the rougher the sand.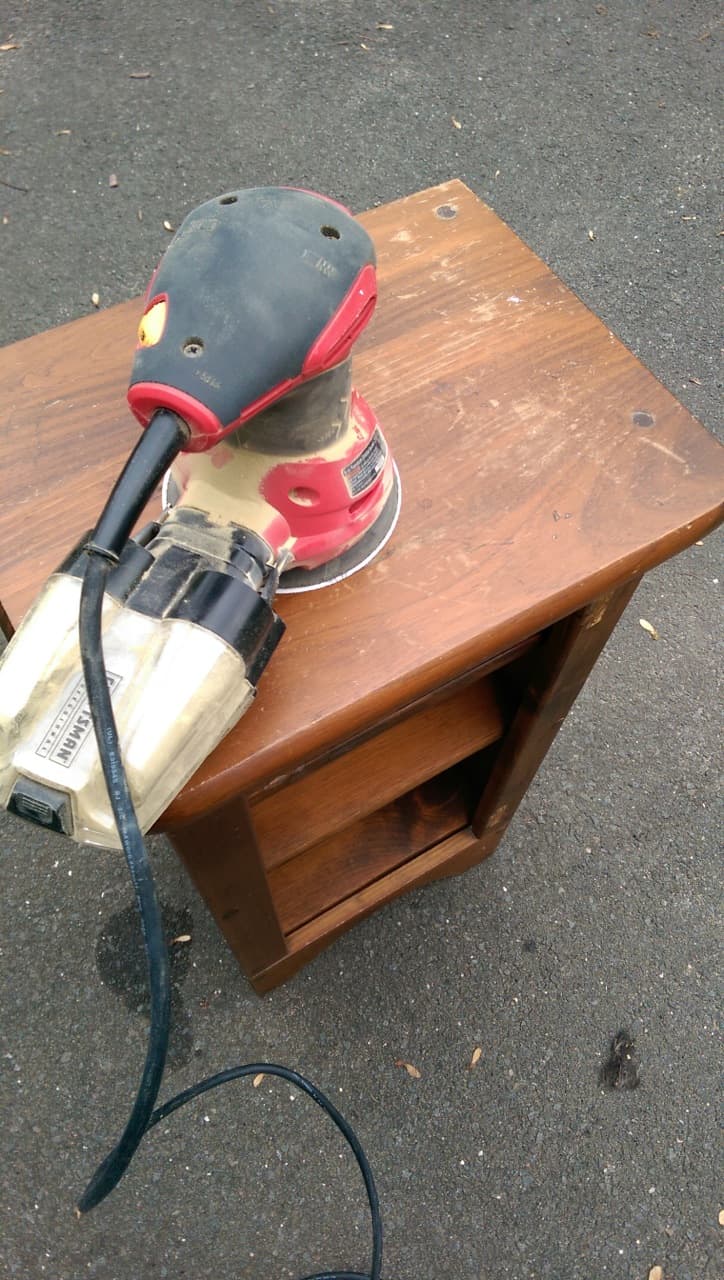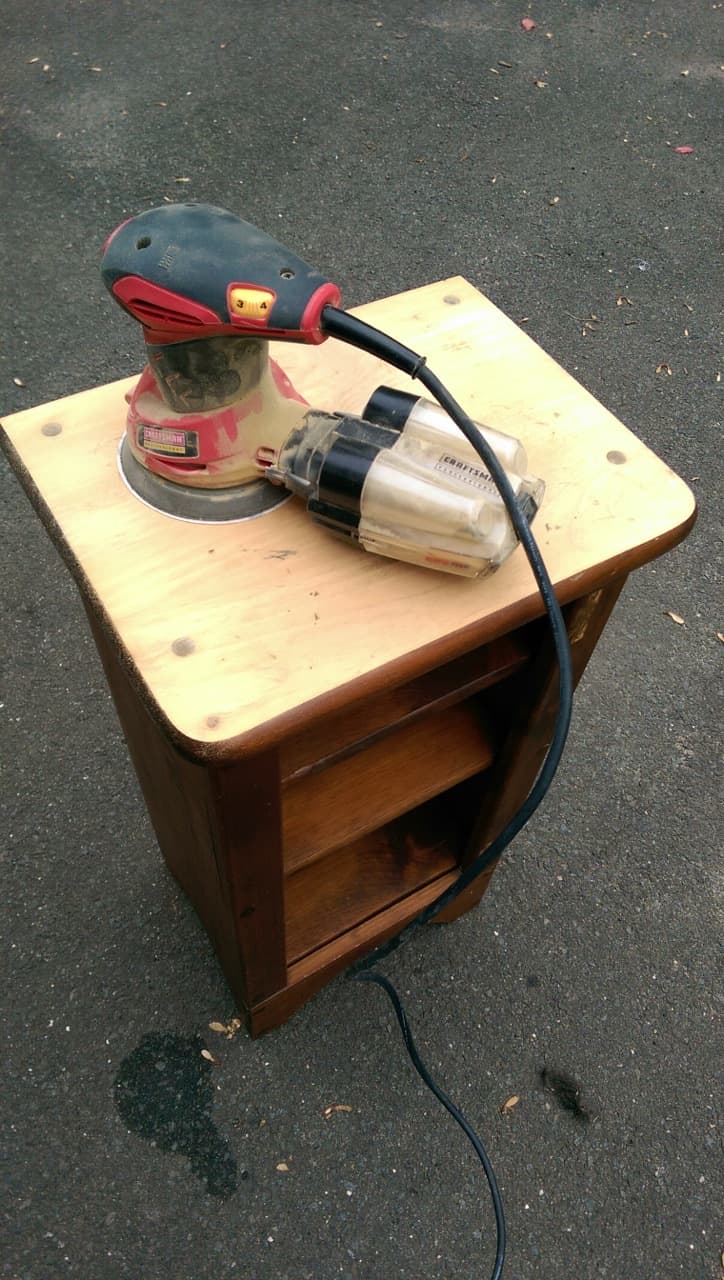 I sanded down the sides and the top and started to brainstorm how I was going to get around the curve without damaging the wood. Sure, I could have sanded it by hand, but what fun is that?! During said brainstorm, I decided that I was going to use this piece in Harrison's room. I needed a place to put his humidifier. (The humidifier is currently rusting a metal-ish side table.) Sooooo I had the brilliant idea to use this table with a chalk paint with no wax finish. The chalk paint with no wax would be able to handle the humidity perfectly, without ruining the finish.
The best part about chalk paint? No sanding!! Money. Well. Spent. So I basically wasted my time sanding down the top and sides but that's fine. It didn't take me that long. I wiped away all of the sanding dust and broke out Annie Sloan's "Pure White" chalk paint which I had in the basement. It had amazing coverage after two coats. Did I mention I'm obsessed with Annie Sloan chalk paint?
Two coats later, we have this…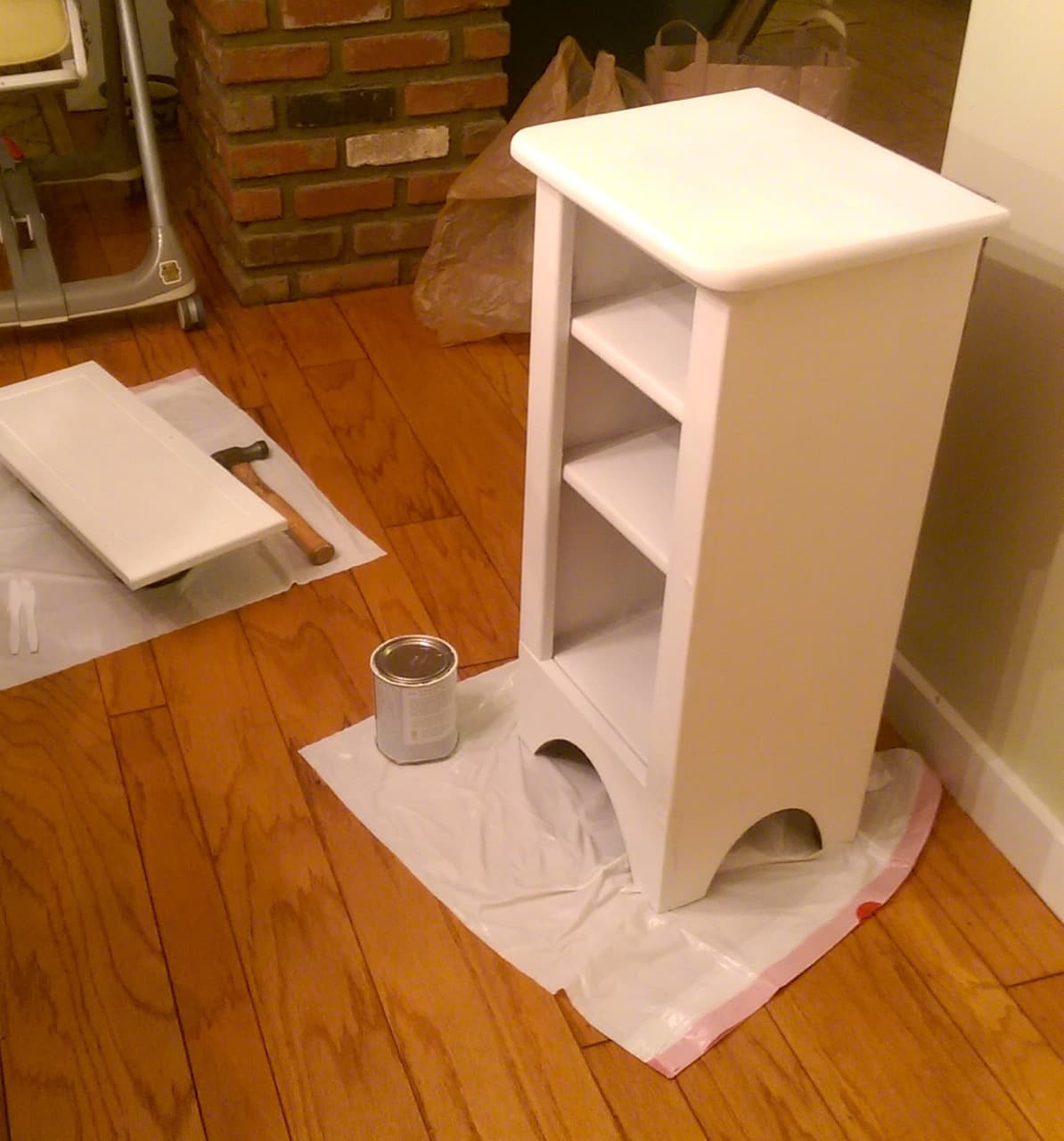 Ignore the garbage in the background. Just keeping it real around here. So now, I need to worry about the hardware refinishing and also, how to dress it up. I want to do either a striped top, blue accent rectangle where the door recedes, or a monogram stencil. The hardware will most likely be brushed nickel so what do you think? Blue accent door, blue monogram H on the front door or a blue and white striped top?