I totally dropped the ball on getting this published around Halloween so here we go… my favorite things from catalogs and online shopping over the last two months. I'll have a holiday gift round up for you by the end of the weekend, too. (Matt - how easy does this make your shopping this year?! Wink, wink.)
This pillow. That's all. (Anthropologie, $58)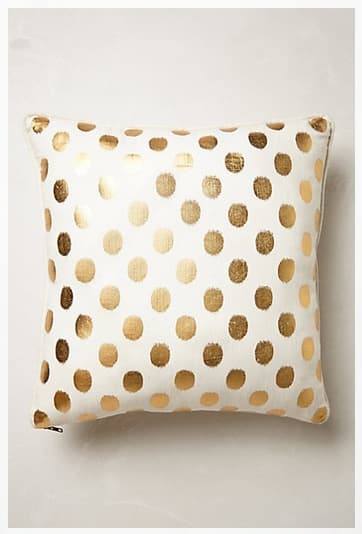 Oh wait, that's not all. I want two of them to use by the back window to tie in some of my gold-framed art in that space. I wonder if I could make them… Hmmmm…
How perfect is this adorable book for a stocking stuffer or small hostess remembrance? (Amazon, $4.64)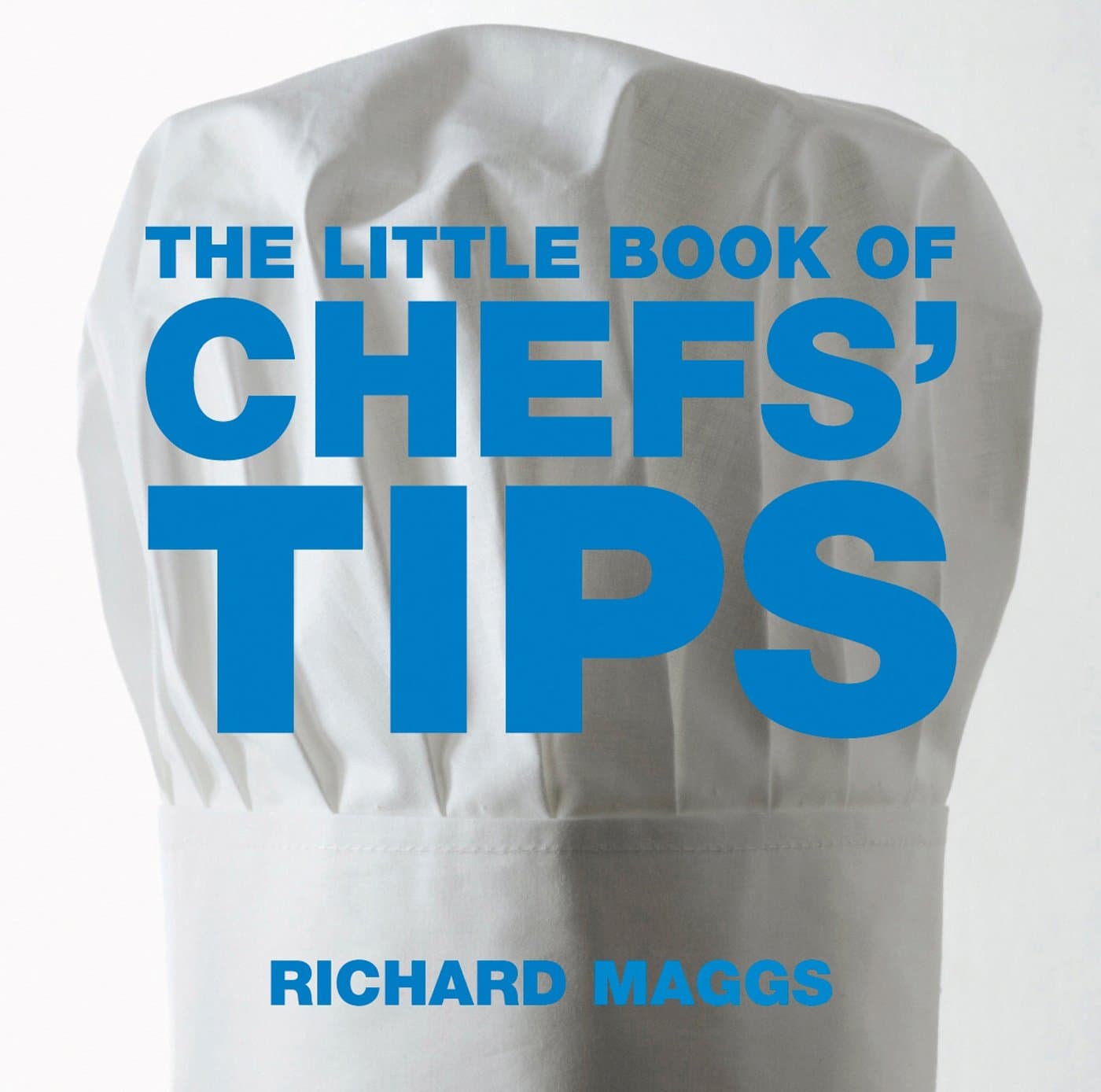 It has 50 small but awesome tips to help you in the kitchen. e.g. "To keep a cauliflower perfectly white when boiling, add a tablespoon of lemon juice to the water." Smart, right?
Crate and Barrel is my favorite spot for cute dish towels. For a small amount of cash, it's the perfect way to brighten up your kitchen and they're so easy to switch out seasonally. I'm loving this fall foliage version even though I'm starting to pack up all of my Fall-ish decor. For next year. (Crate and Barrel, $5.95)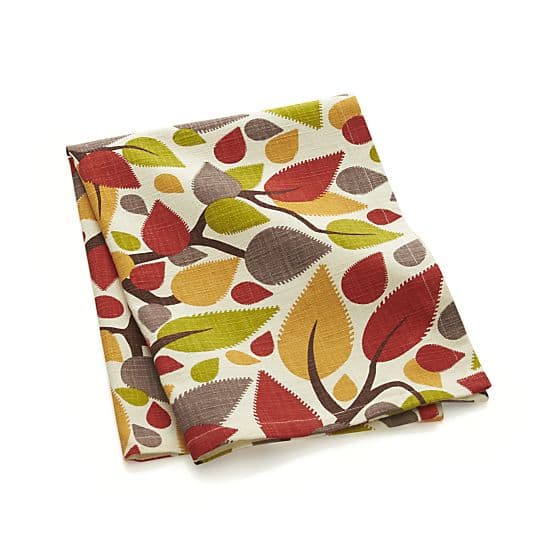 How about a cotton runner for under forty bucks?! (Zara Home, $35.90)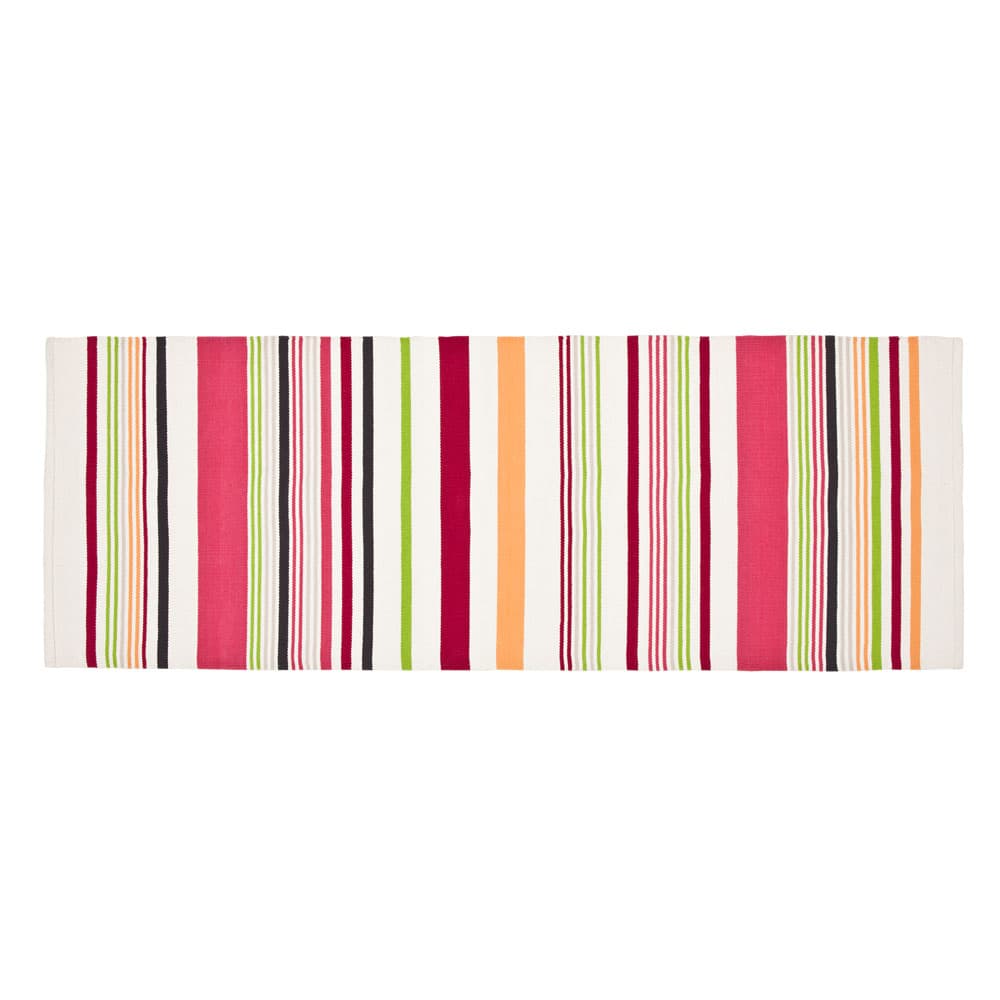 I play with the idea of a kitchen rug every other day. That one doesn't quite go with my kitchen colors, but I'm on the lookout as a way to warm up the space. No no, literally warm it up.
This darling pillow is made in the USA and under $14. I know, right?! (Amazon, $13.37)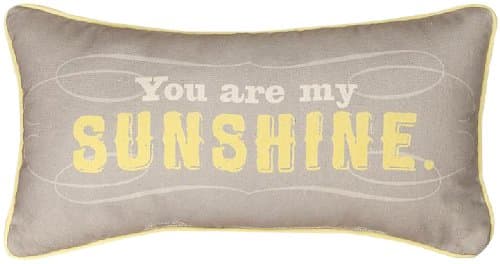 It doesn't go with the color scheme in the nursery, but I love the notion of this since I sing this to Harrison +/- 12 times a day.
How "ski cottage" is this plaid machine-washable throw? (Overstock, $36)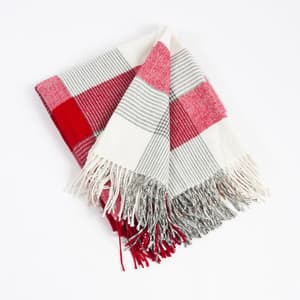 It's so easy to clean that it would even work thrown over a porch rocker in a covered outdoor space.
While we're talking about throws, let's talk about this not-so-machine-washable one with sequins. (West Elm, $99)
How amazing is that?! It's like a New Year's dress for your couch. Which is perfect for me, since I won't be getting into any sequined number this New Year's.
This pouf is super handy as extra seating for little ones, a footrest, even a stool in a pinch. (Amazon, $59.99)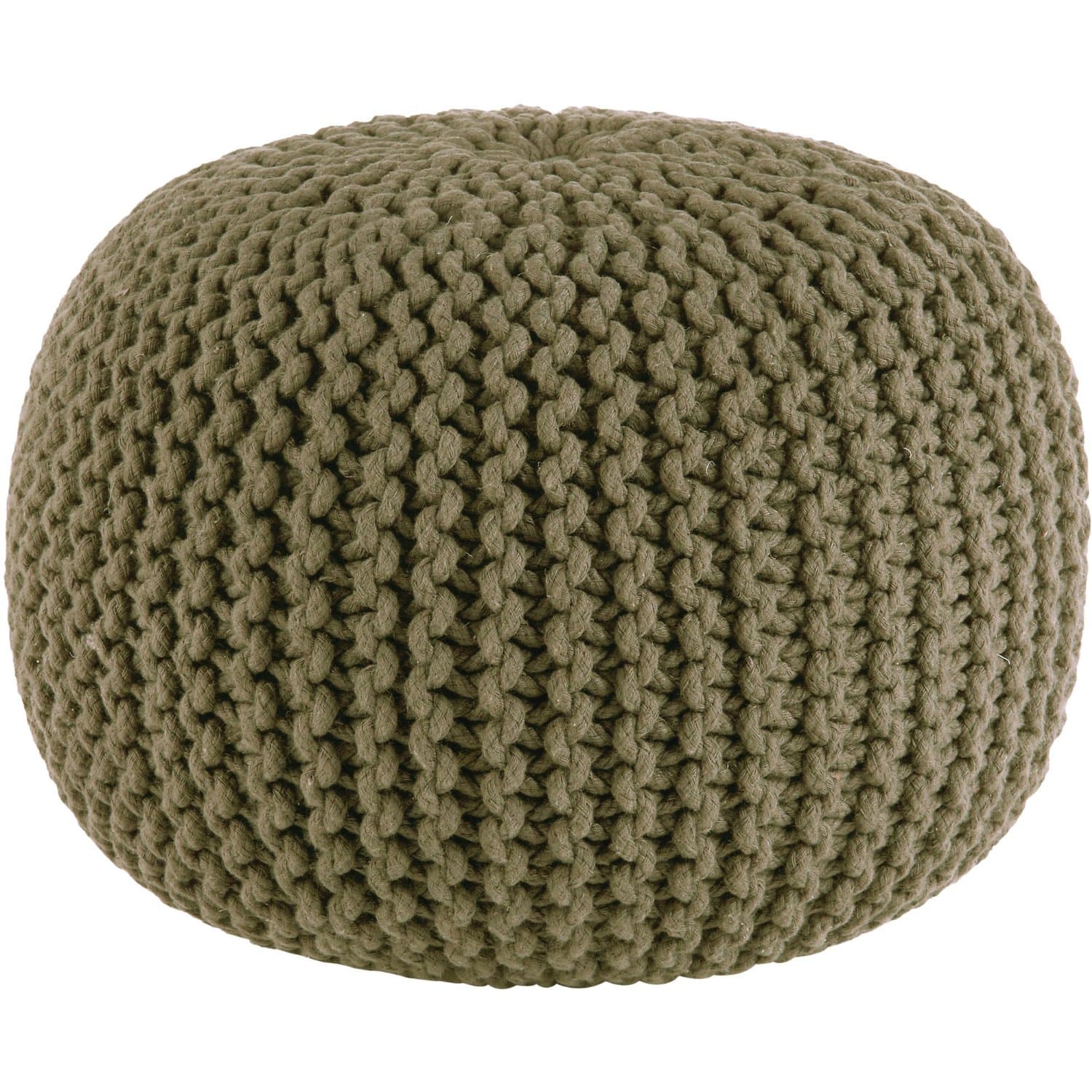 I feel like it's a really good price (shipped for free!) and all of the reviews are really good. I love the other colors, too, but the beige, although boring, is versatile and would be best in a few different rooms in this house.
I love this lamp. I love lamp. (Ikea, $39.99)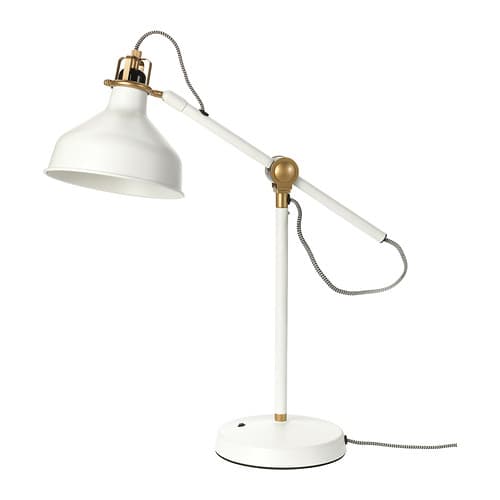 I love the pattern on the cord and the brass accents.
This next item is super cool. It's a tassel… a scented tassel. "Tasselaire." That's not my name for it - that's what it's actually called. (Amazon, $35)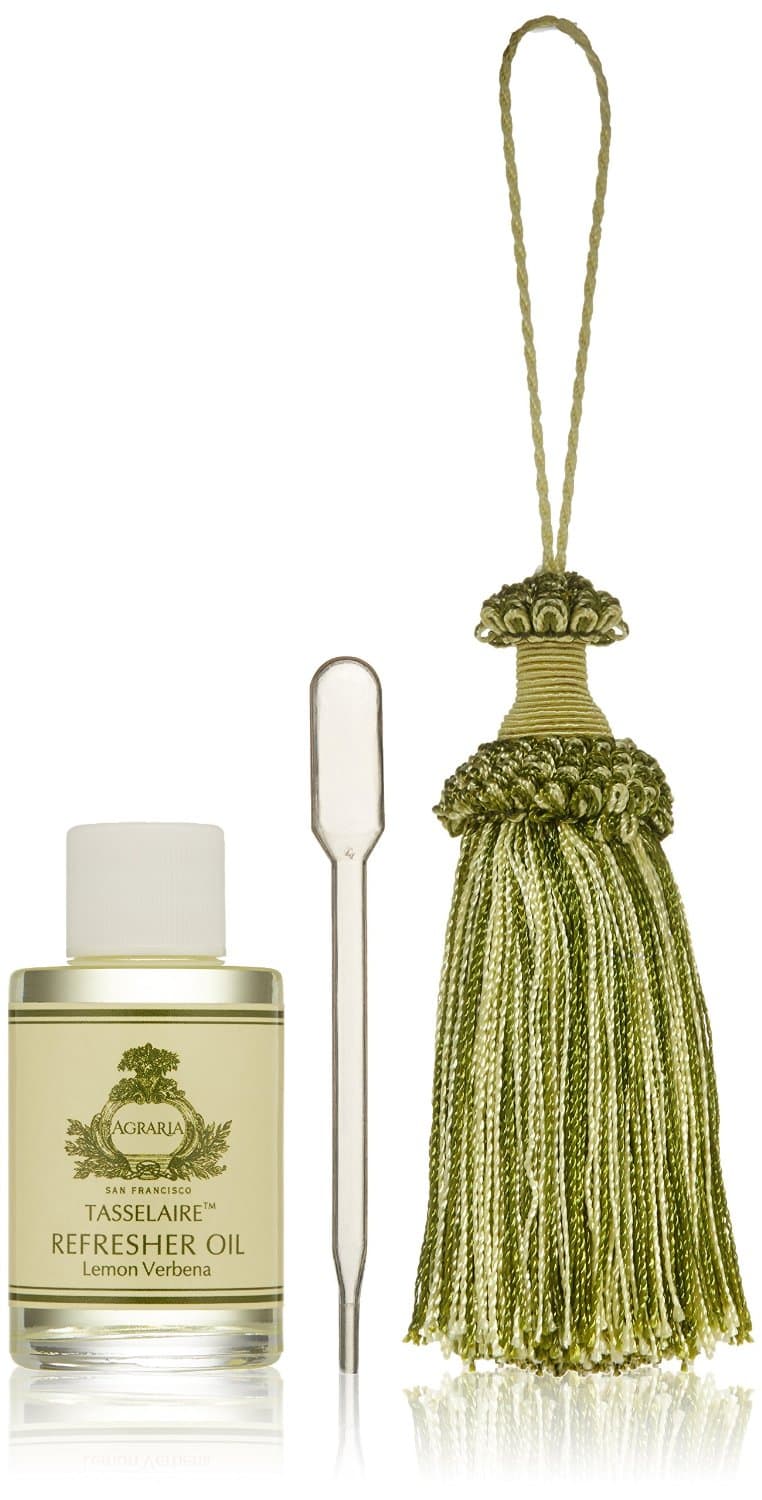 Isn't that brilliant?! It comes in eight scents but I bet balsam smells awesome. See what I did there? Balsam-awesome. You could hang it from the tree or a closet knob. Instant atmosphere.
I stumbled upon these clover plates and fell in love. (Mothology, $22.80)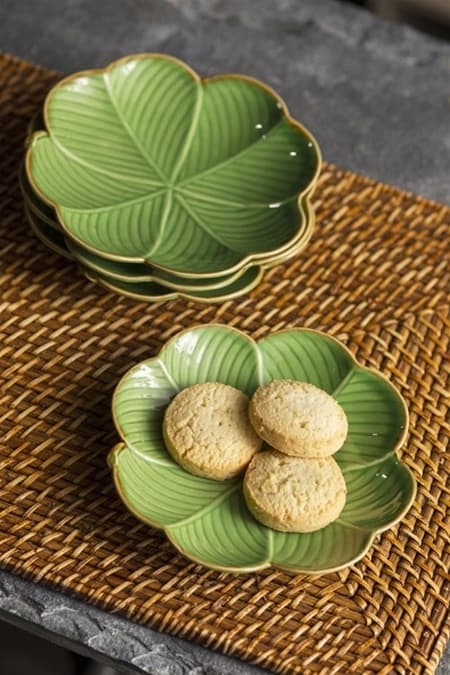 I saw them and thought of a certain Irish friend (hey JMul!). They would work for this house, too. Although Matt nor I are Irish, our son was born on St. Patrick's Day and as a result I'm a sucker for clovers.
So there you have it. A few items I fell in love with over the last couple of months. Stay tuned for my favorite holiday goods, up next.