I hope everyone had an awesome weekend! We had some crazy weather come through on Saturday but today seems to be the start of a string of nice days. I'll take 75 and sunny all year long, please. Order up!
We kicked off the weekend using our little homemade fire pit which is comprised of alternating bricks stacked in a square shape. It boasts the awesome price tag of $0 - the previous owners left a pallet of bricks for which we had no use. Alas, our simple yet effective fire pit was born. If we go ahead with patio plans for next spring, we may reevaluate our fire pit options and look into a built-in style matching the patio. For now, though, our freebie works wonders for us. We LOVE hanging out there with a drink and some music - preferably under a starry night sky.
On Friday, we had a bunch of Matt's family over for (my sister-in-law) Erin's last night in town. We celebrated with s'mores, a big fire, and drinks. The only bad part was the humidity. Shocker. The bug spray was out in full force. I was too busy fighting the mosquitos to take pictures, but you can use your imagination - it was a great time. Erin is making a big move west to Denver, Colorado to start her post-collegiate life and we couldn't be prouder of her! Good luck, baby girl!
We were up bright and early on Saturday morning to get set for the Brass City Brew Fest. This year was the 7th annual BCBF and our second year in attendance. We had so much fun last year that Matt decided to rent a van and hire his brother, Nick to drive us there and back so that we were able to fully appreciate the 125+ breweries representing 275+ beers. No, we didn't try all 275 beers. What/who do you think we are? We're just craft beer aficionados that love to corral into a city park with 2000+ other beer aficionados once a year. We did get to try a few beers from Beaver Beer, a new CT brewery that loved slapping these stickers on their new tasters.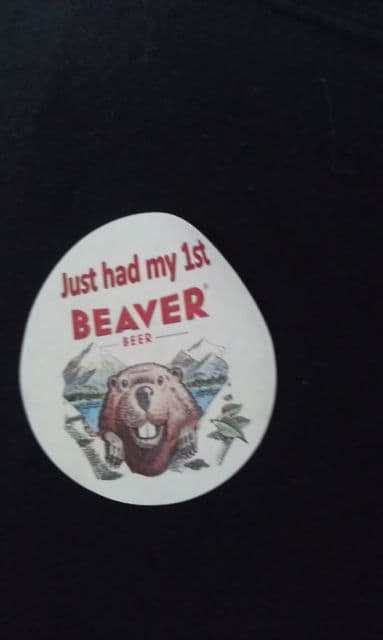 Matt tried the green beer - I can't remember what brewery had it, but I don't think it was well received.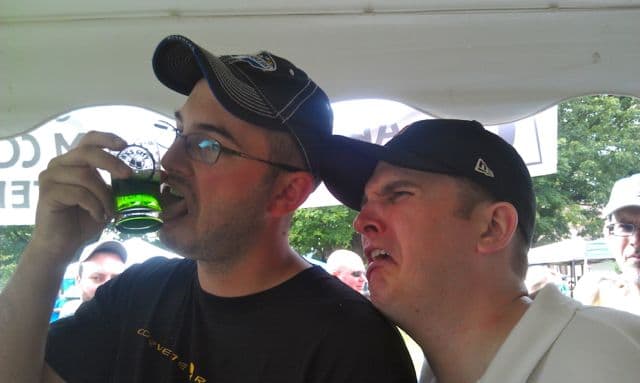 Danielle and I stuck to the light stuff. We prefer the IPAs, Blondes, Wheats, and Whites. I think she liked this one in particular!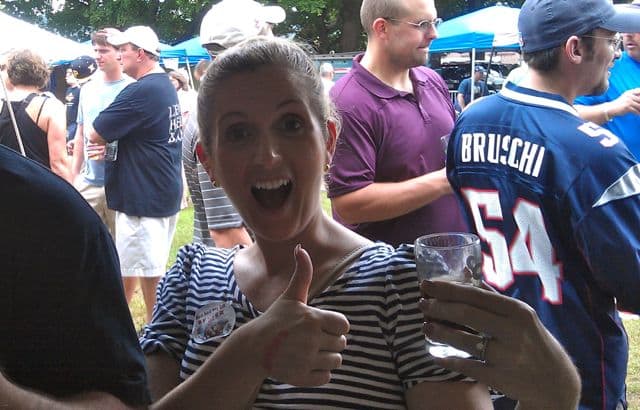 After we tasted for an hour or two, we wanted to grab something to eat. Most of us settled on Dirty Greek.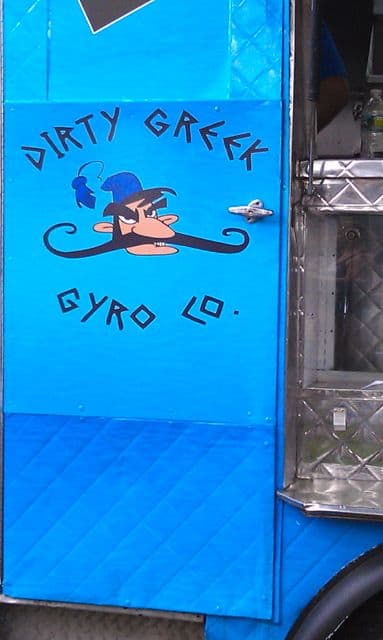 They had gyros with french fries IN the pita bread. I'd say they anticipated the needs of their niche market for the day. We were tasting for a total of 4 hours, and everyone was all smiles while we waited for Nick to pick us up.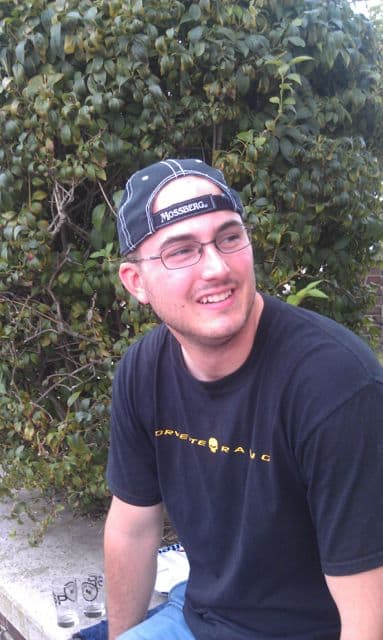 The weather was crazy at some points, but we had our rain gear and the tents surrounding the taps held up great. Personally, I thought it was even more fun in the rain. We were missing one major member of our BCBF entourage, Alli. She was ill and was sorely missed!
We were up bright and early again on Sunday, to return the rental van and then head down to Danbury where Matt's Sunday softball team had a game. Griffin and I walked around the neighboring park where I annoyed him to no end by making him stop for pictures in front of the pretty willows. Every. 30. Seconds.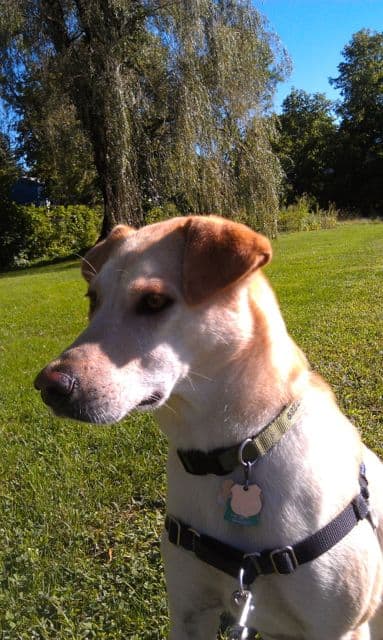 Matt's team was playing for the championship (which I didn't know until halfway through the game - some fan I am). They were victorious and then it was off to the tennis courts to see if Matt would play out victorious there, as well. The battleground: New Fairfield High School tennis courts. Dun, dun, dun.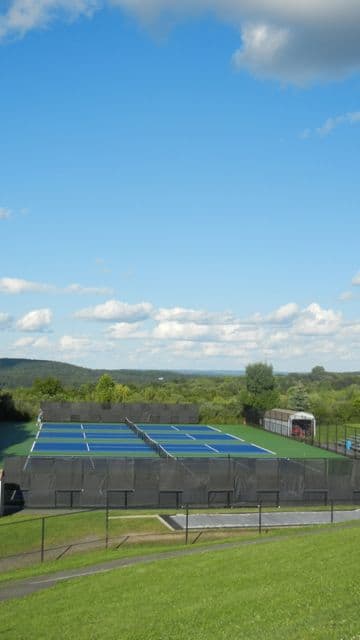 In what is fast becoming a bit of a Sunday pattern, Matt and his brother, Nick, took on me and Emily, Nick's girlfriend. The boys beat us, 6-0, 3-6, 6-4. At least we won the second set and put up a damn good match in the last set. A valiant effort, indeed, and we were such good sports about our loss.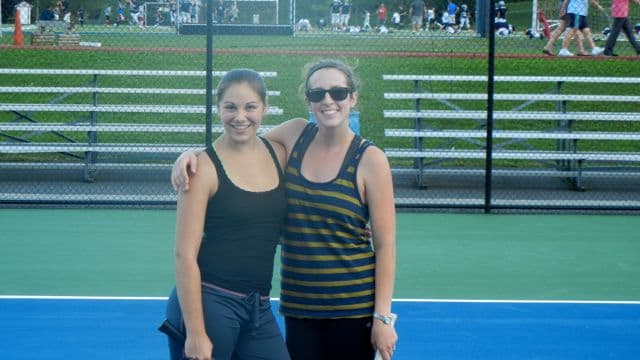 Do you think Matt is a good sport, as well?
Keep in mind, he yelled "Victory!" in a voice not unlike that of Johnny Drama from Entourage. A good winner…not so much.
A victor's high five closed out the day.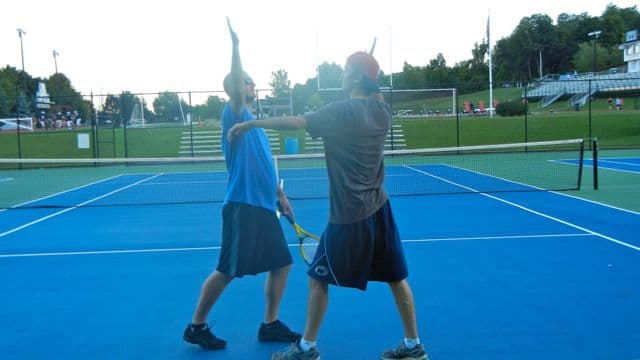 How was your weekend? Did you have anything fun going on? Anyone out there want to take on me and Em in tennis? Leave some love below!