Hey look! It's a post about something other than the nursery! You're welcome. I'm the one having this baby, and even I'm sick of the nursery posts. So let's take a break and talk about how we neglected the trim above our kitchen cabinets for ohhhh… nine months.
Matt and I (mostly Matt - I played cheerleader and tool-gatherer) made progress this weekend, but first, let's take a little picture tour of how we got to where we were desperately needing new trim above the kitchen cabinets…
Last summer, when it was time to upgrade the counters and backsplash, we knew we needed to rid ourselves of the old range-hood.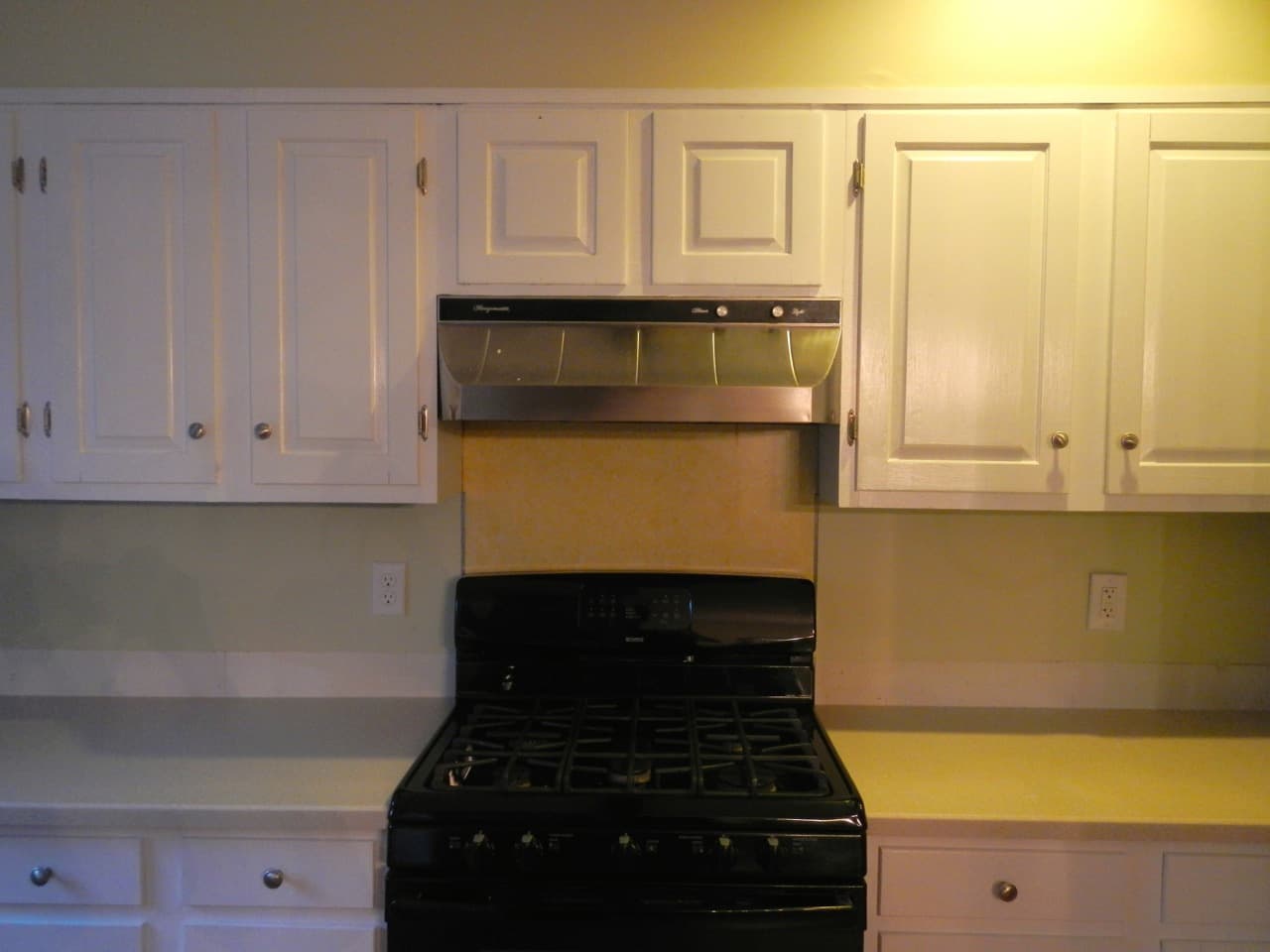 We started by removing the pieces of "faux cabinet" above the hood…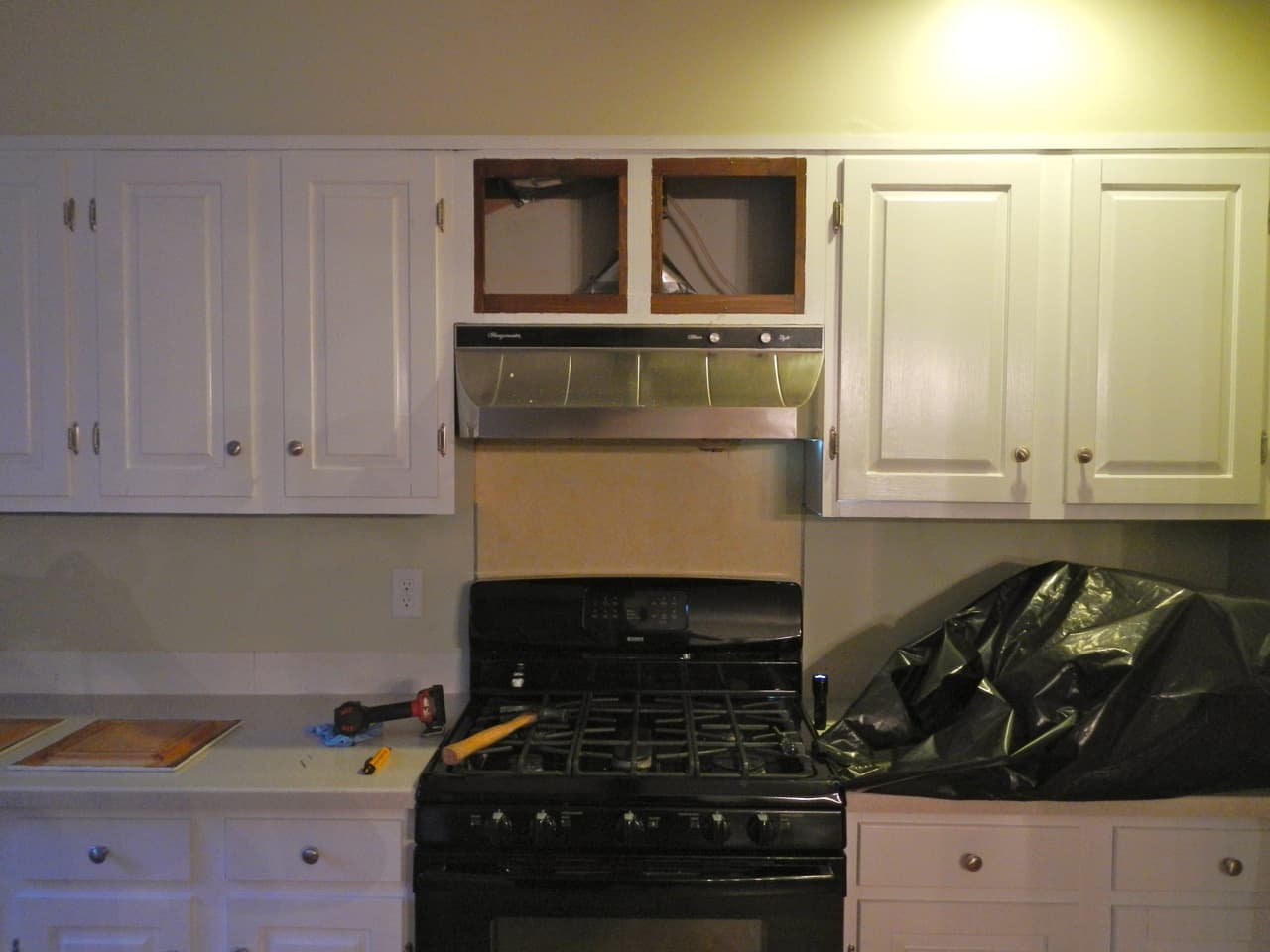 …and proceeded to tear out the hood itself and the surrounding structure.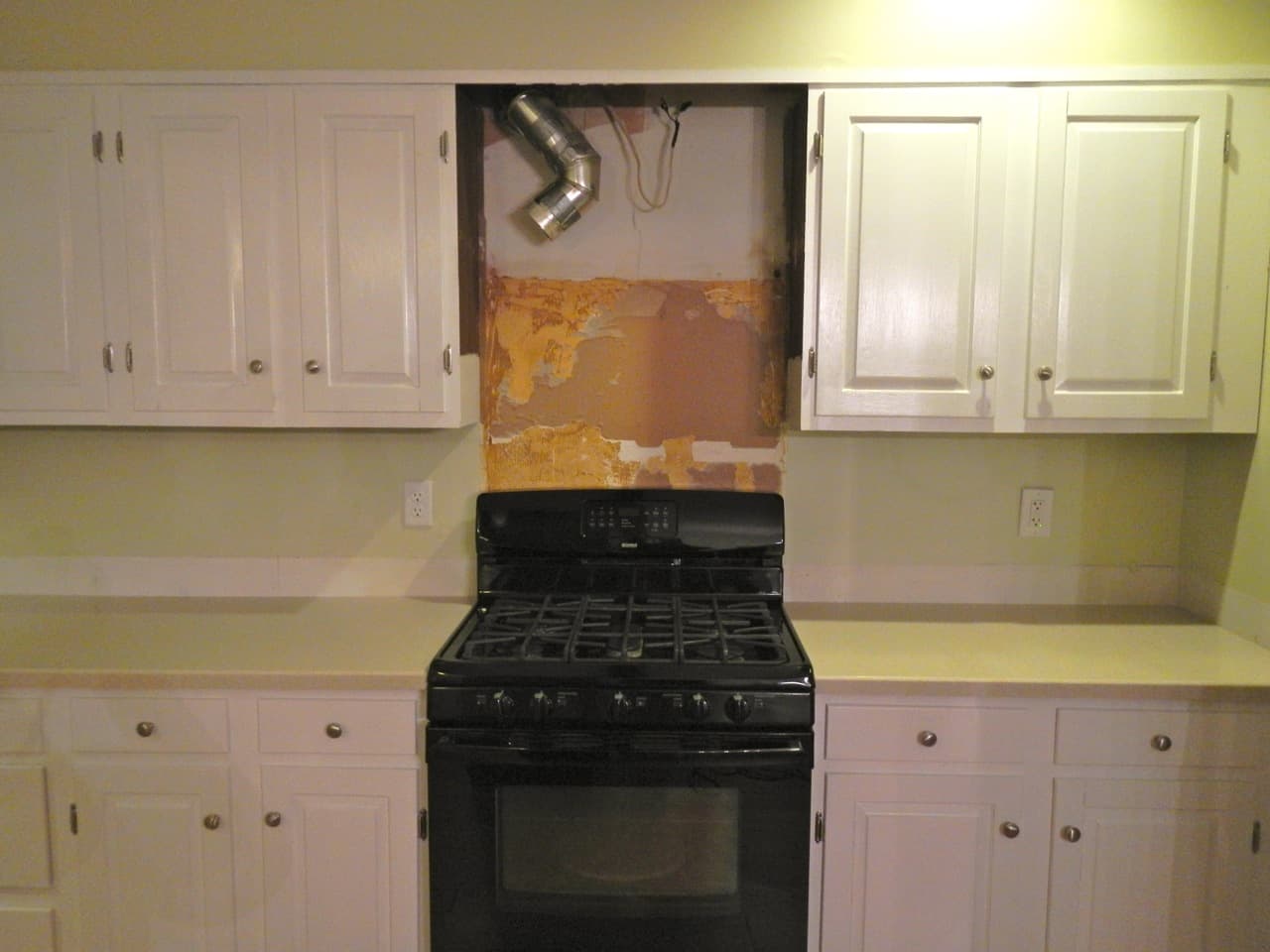 Matt built a custom wood brace to hold the new microwave and set in place the metal brace to hold our shiny new appliance. You'll notice in the picture below the space above where the microwave would sit had the trim ripped off to accommodate the microwave installation.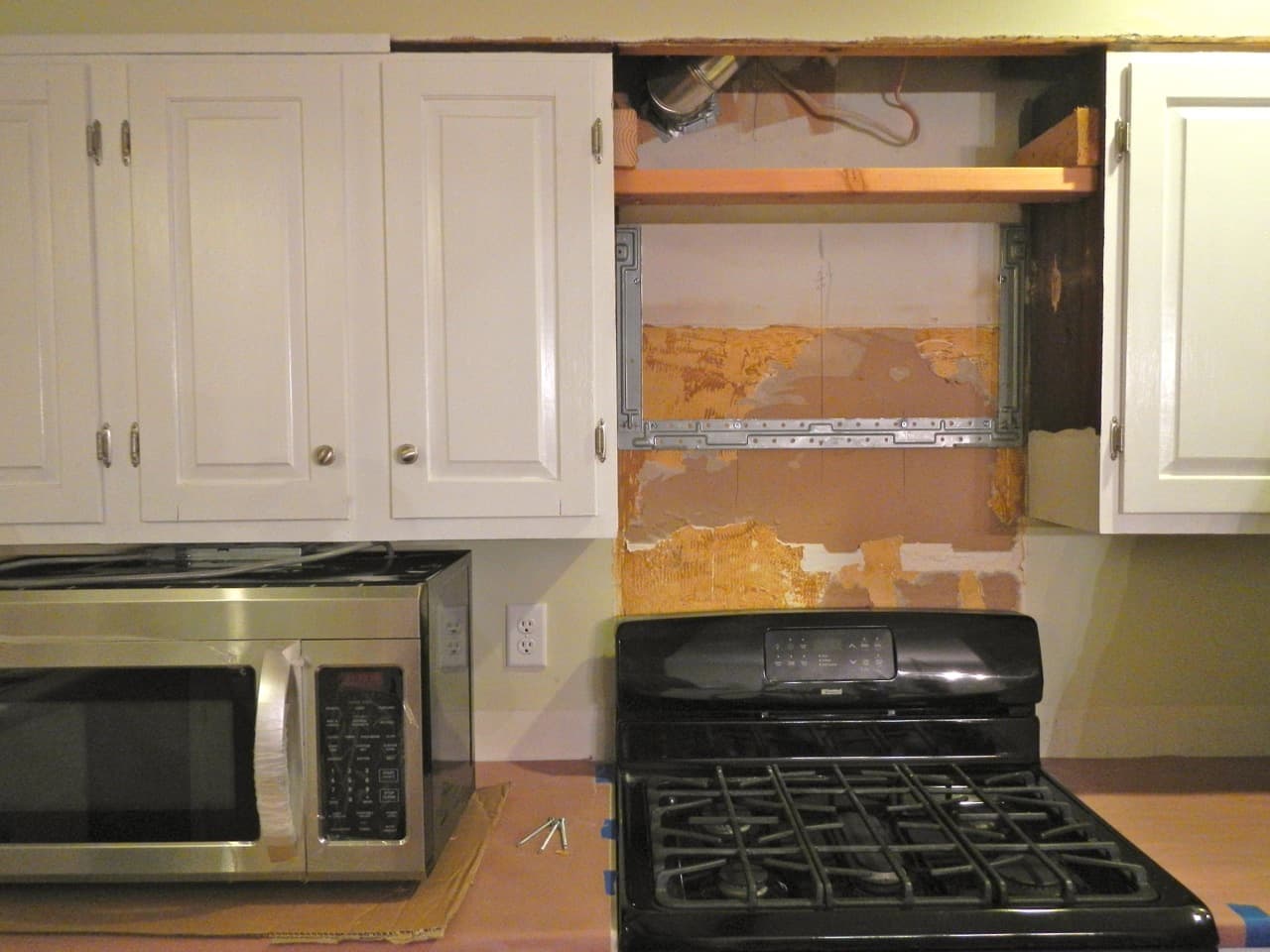 Well… it sat like that. Without trim. For months.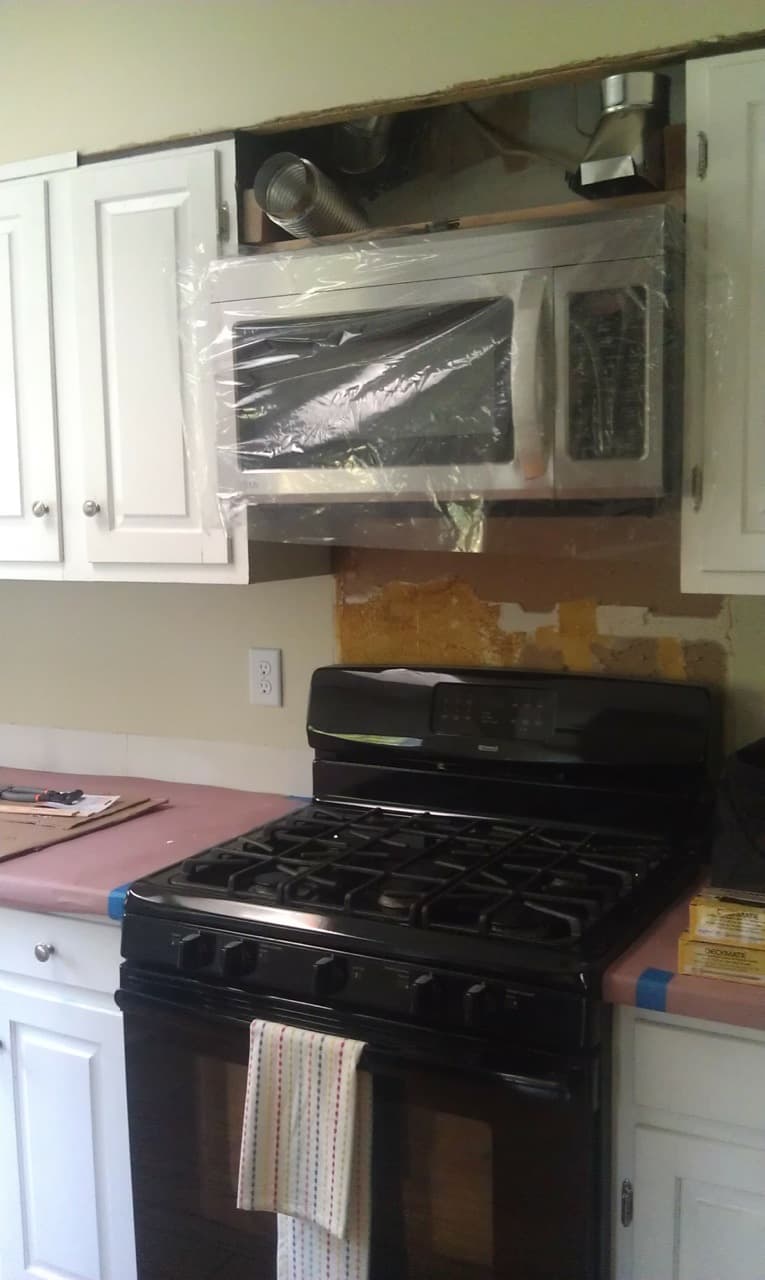 In the dog days of summer, we managed to get a piece of wood cut to fit the space. That was progress. But no progress was made on the trim situation.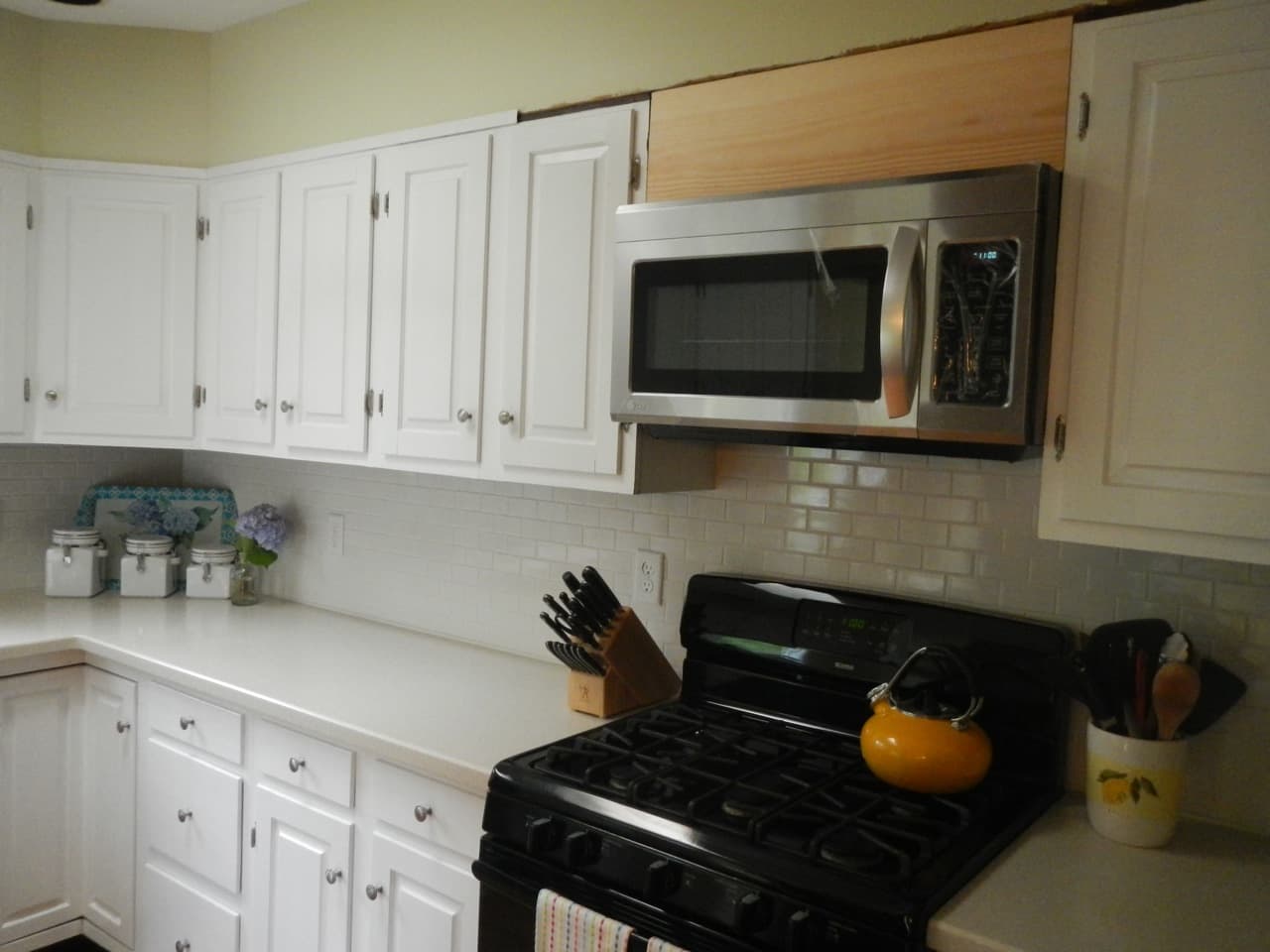 I managed to get the board painted in the fall, but we had no motivation to tear down and replace the trim. Again. Longest. Project. Ever.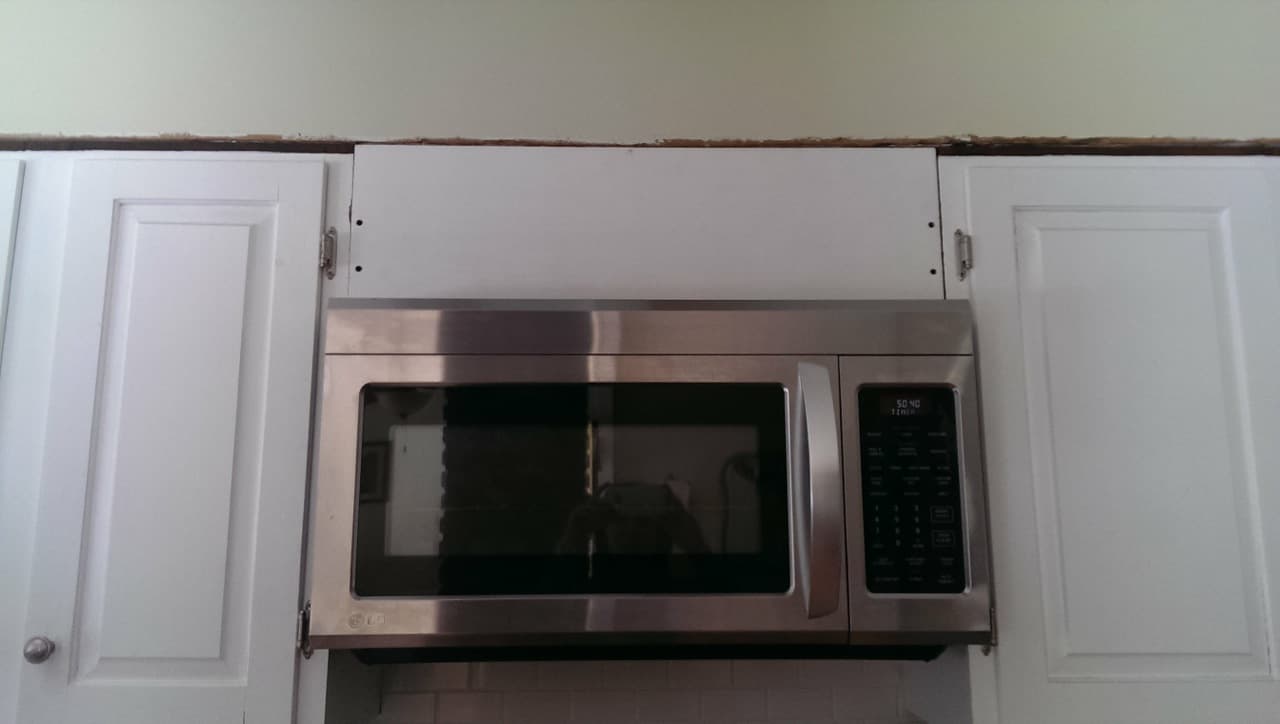 Well, my friends. As I mentioned, this weekend, we made progress. Finally. It always gets worse before it gets better.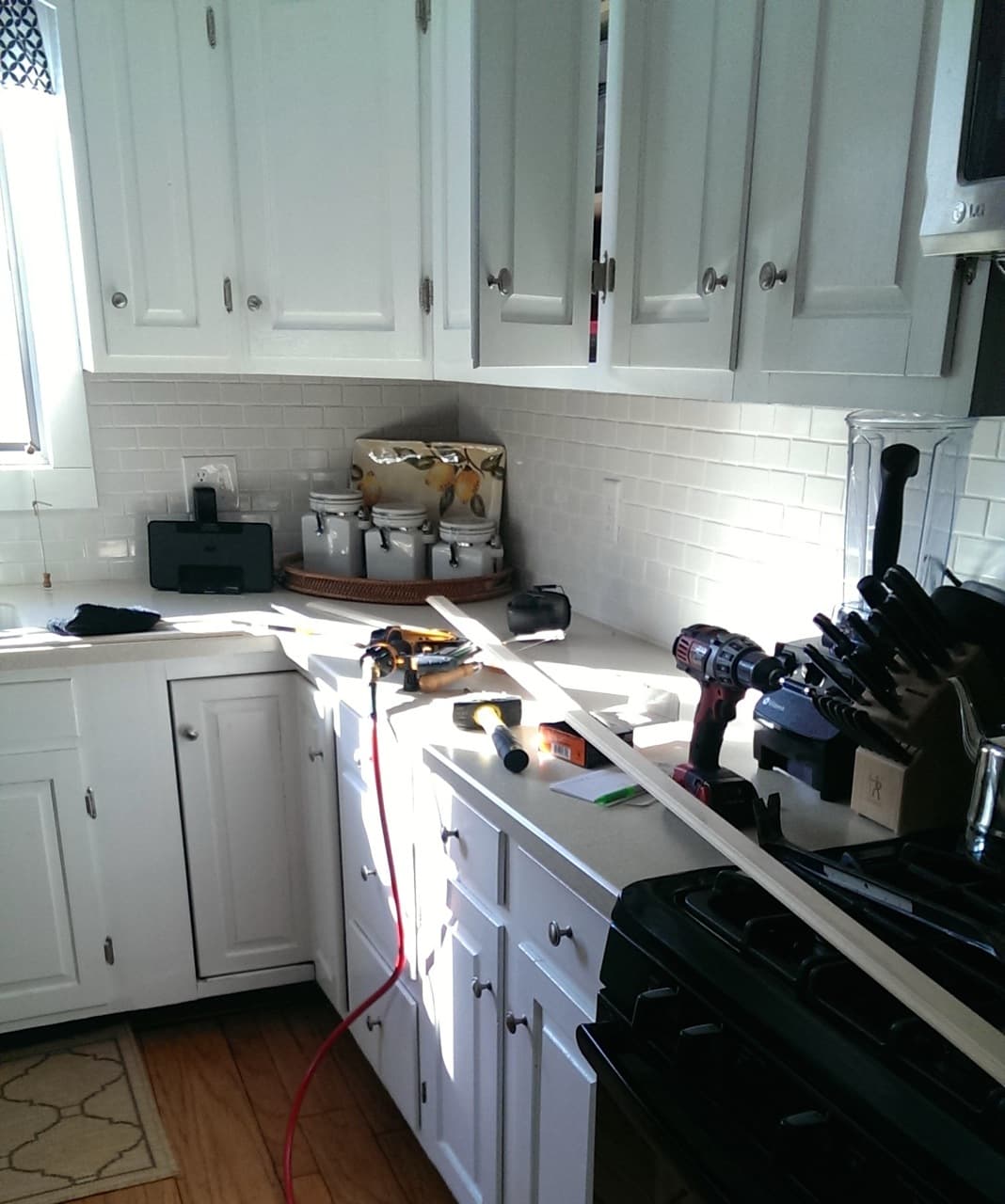 We had some sunshine and the table saw came out for the first time since the fall - even though we still had over a foot of snow sitting on the grass in some places.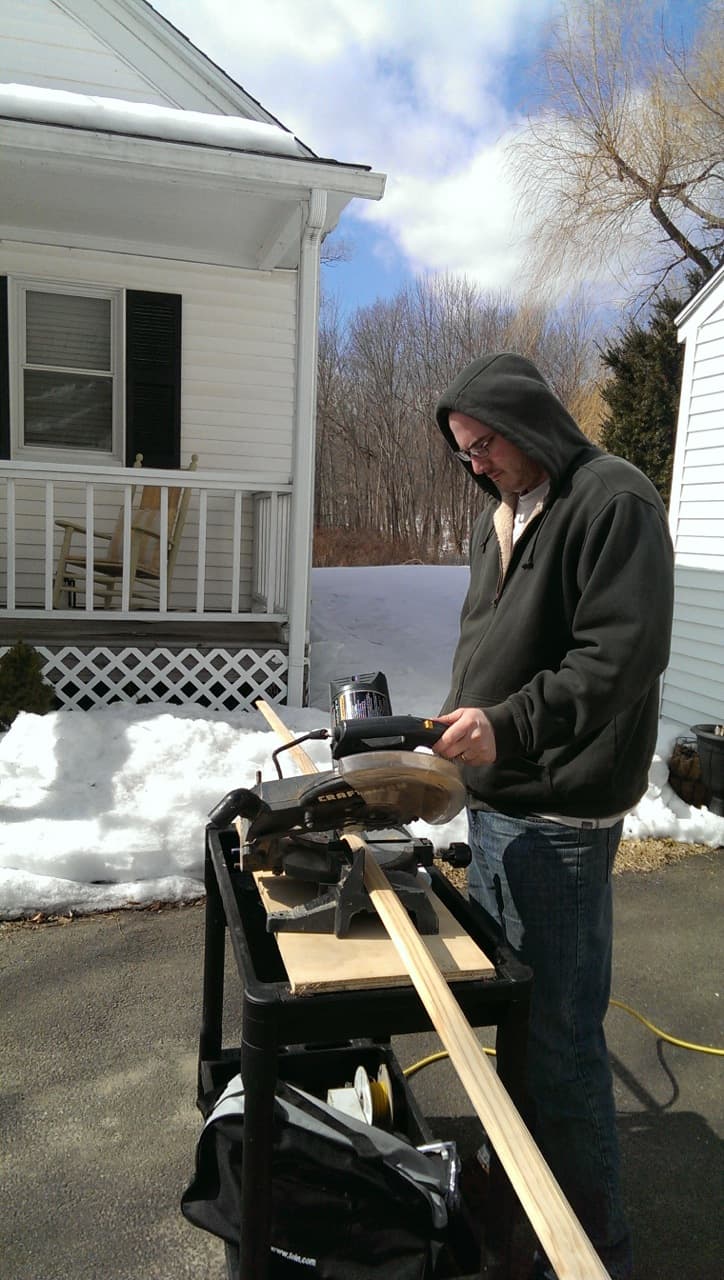 Matt worked the math and made all of the tricky cuts, thank goodness. I couldn't wait to say good-bye to the dinky old trim.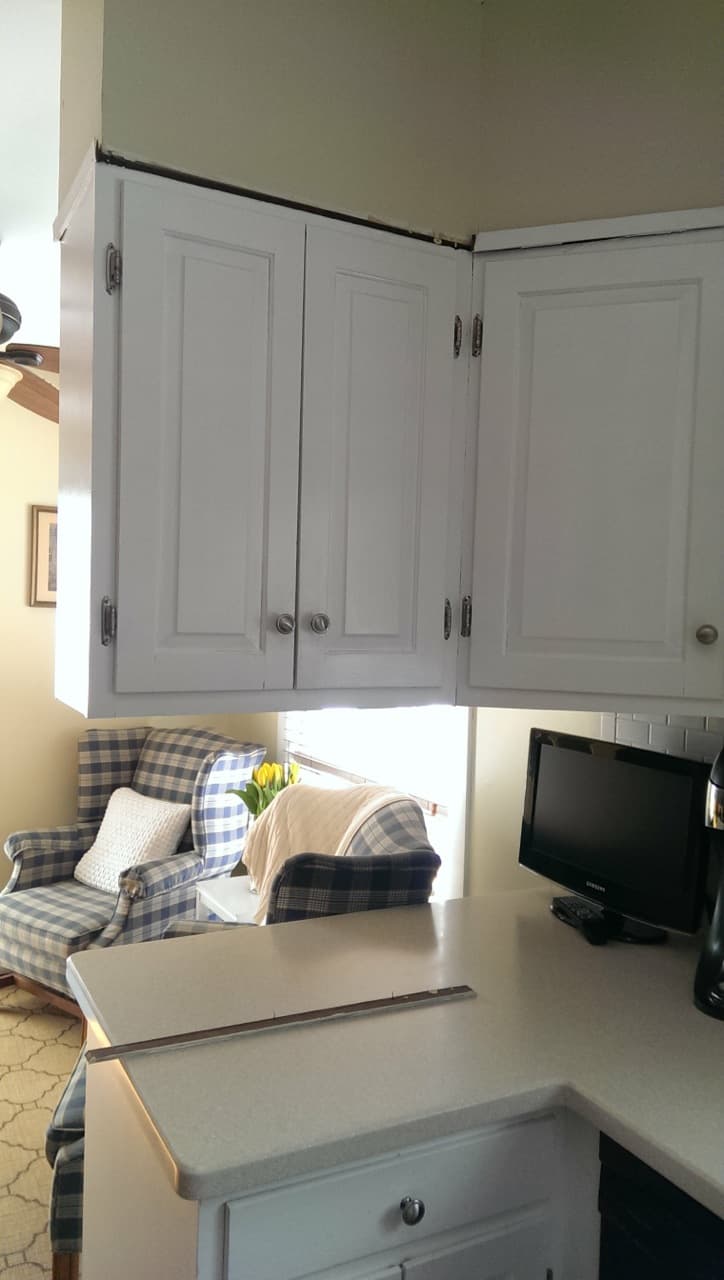 After a couple of hours and a couple dozen curse words, we have new trim. Hallelujah.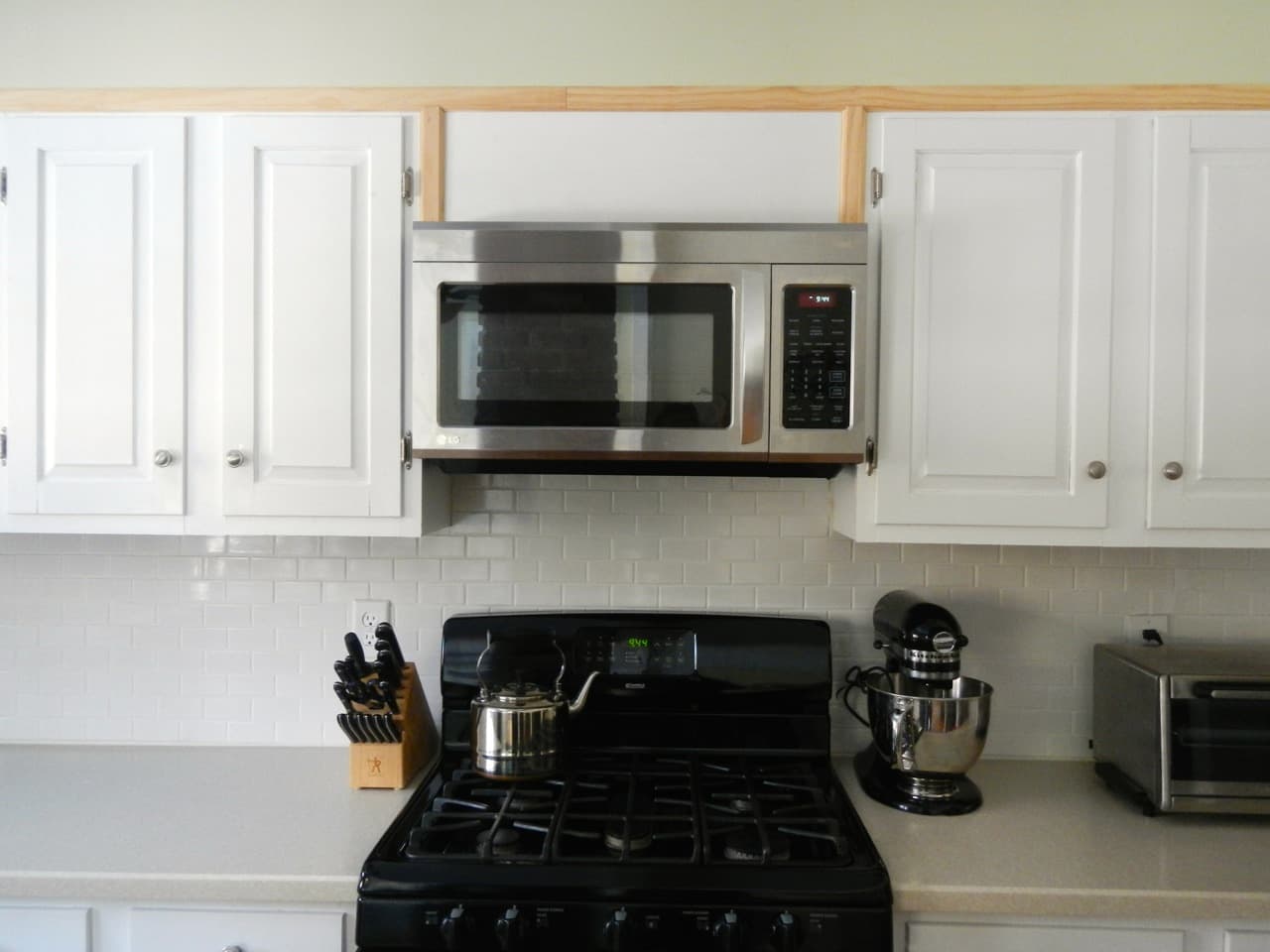 It's not finished yet, but I'm so much happier. Even the unfinished, in-need-of-sanding, in-need-of-putty, to-be-painted trim is making me smile from ear to ear.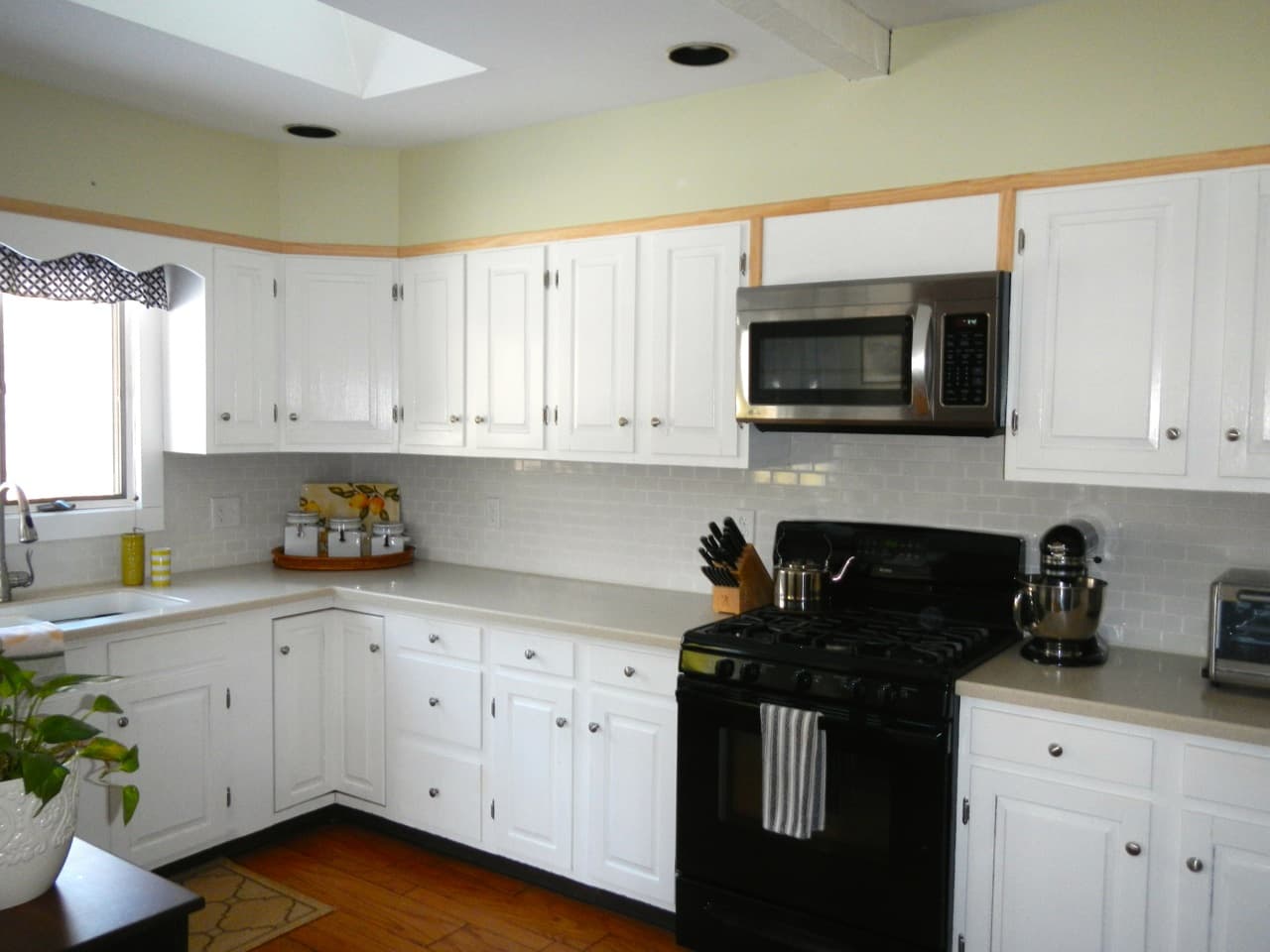 It wraps all the way around the kitchen. I think we needed around 38' of trim and at $1.08/ft, it makes such a bang for the buck.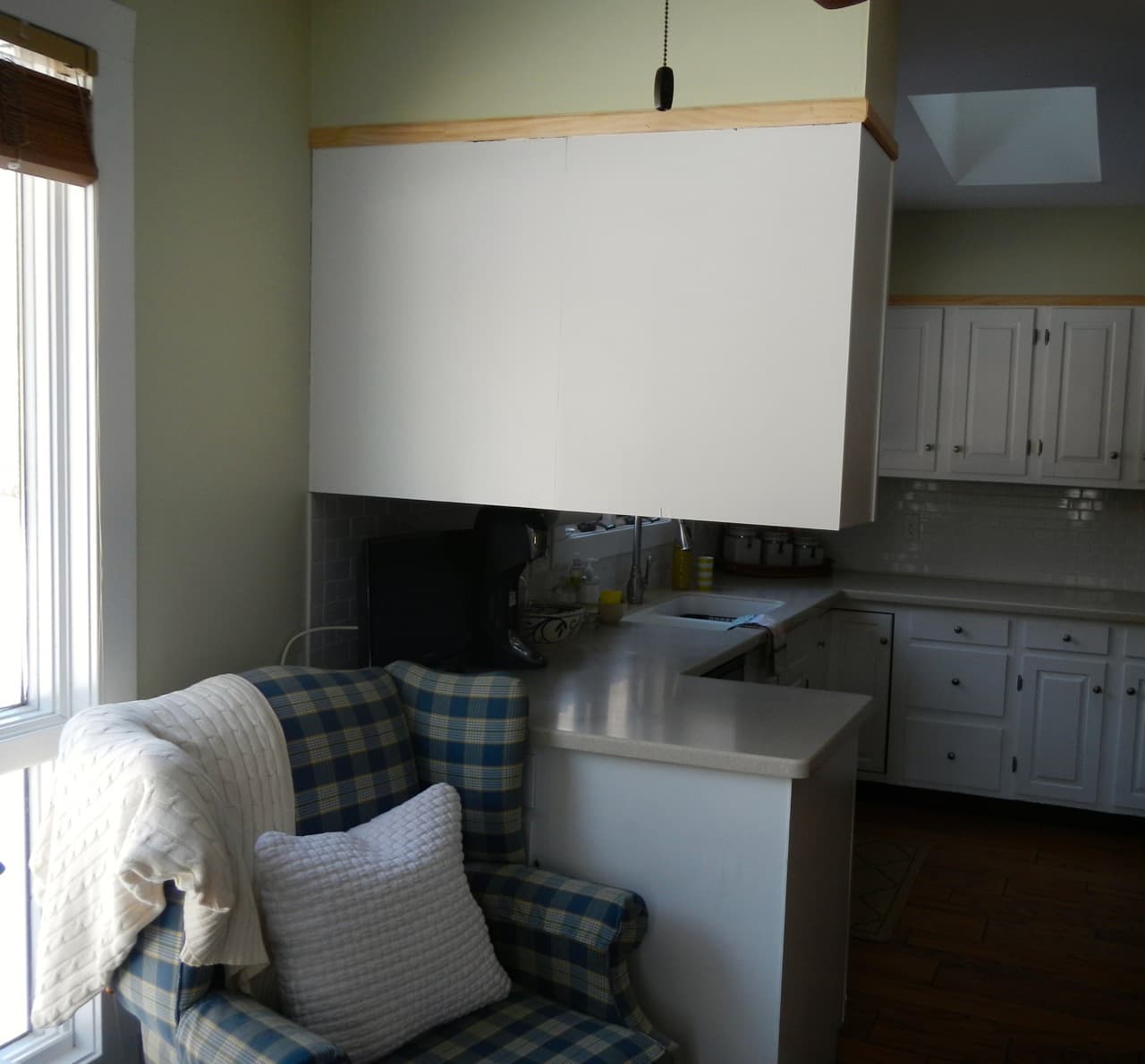 Matt did an awesome job and I'm so proud of him. Now, it's time for all that "finishing" work. That falls on me so hopefully, it doesn't take me the next nine months to get on that… What are you guys working on?