I happened upon a recipe from fitnessmagazine.com that sounded interesting… "Guilt-Free Double Chocolate Brownies." Um, you had me at "Double Chocolate."
I tried it out this morning (days are so much better when they include brownies before noon!) and I have to say, they're good. They aren't Ghirardelli triple chocolate good, but they're good for having 18 carbs and 111 calories.
I like this recipe because you make it all in a sauce pan. It may just be me, but it seemed a lot easier than other non-box recipes.
Ingredients:
Non-stick cooking spray
4 tablespoons butter (what?! not the whole stick!? progress!!)
2/3 c granulated sugar
1/2 c cold water
1 teaspoon vanilla
1 c all-purpose flour
1/4 c unsweetened cocoa powder
1 teaspoon baking powder
1/4 c mini chocolate chips (what again!? not the whole bag!? this is guilt-free!)
2 teaspoons powdered sugar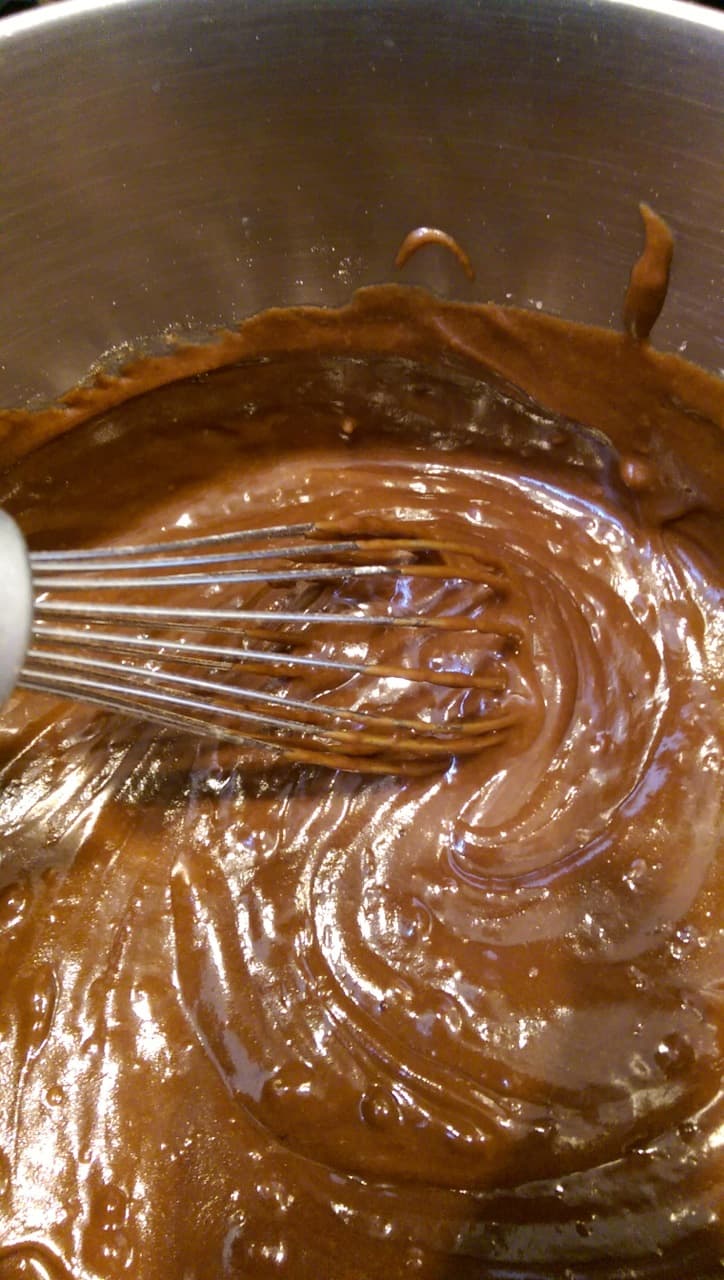 Directions:
Pre-heat oven to 350 degrees
Spray 8x8 pan with cooking spray
In a medium saucepan, melt butter the remove from heat (I used low heat.)
Stir in sugar, water and vanilla
Mix in flour, cocoa powder and baking powder
Add your mini chocolate chips and add to pan
Bake for 15-18 minutes and cool on wire rack
Sprinkle powdered sugar on top
Chow. Down.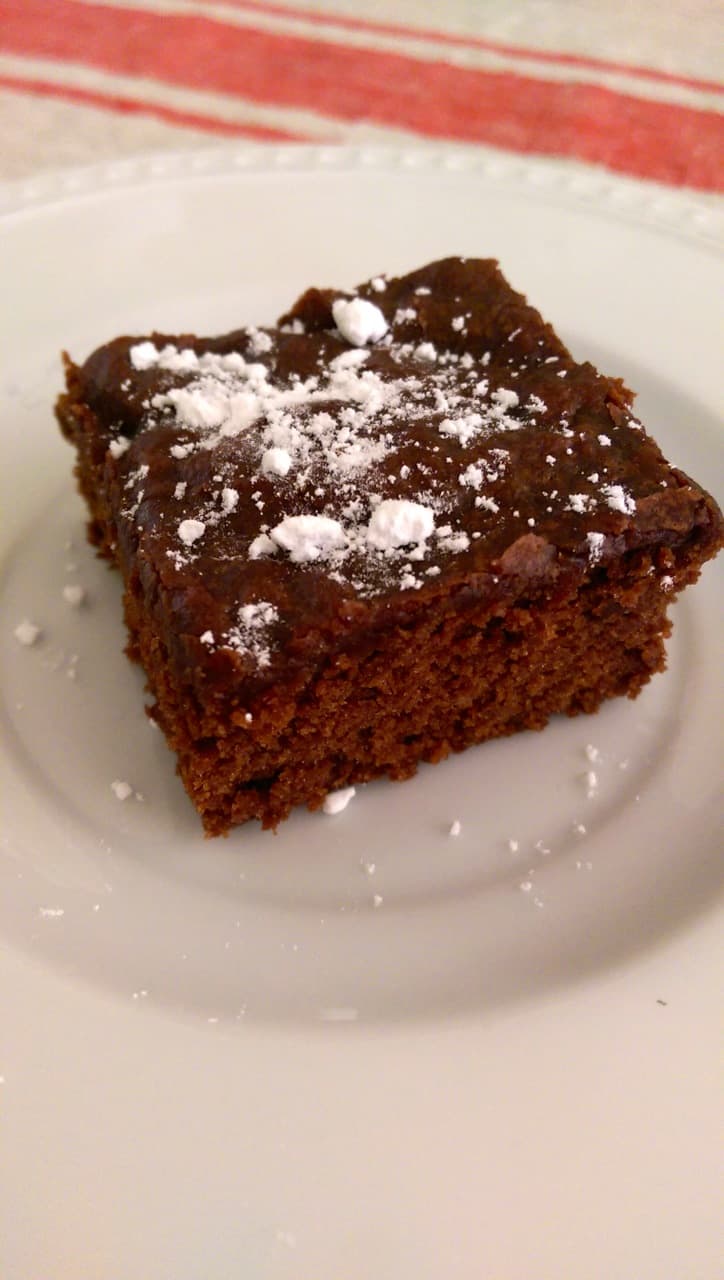 I used a smaller pan so mine cooked a couple of minutes longer. That, and my oven stinks. The original link is at the top of this post. You'll have to let me know what you think. When I asked Harrison if he wanted a brownie, he made this face.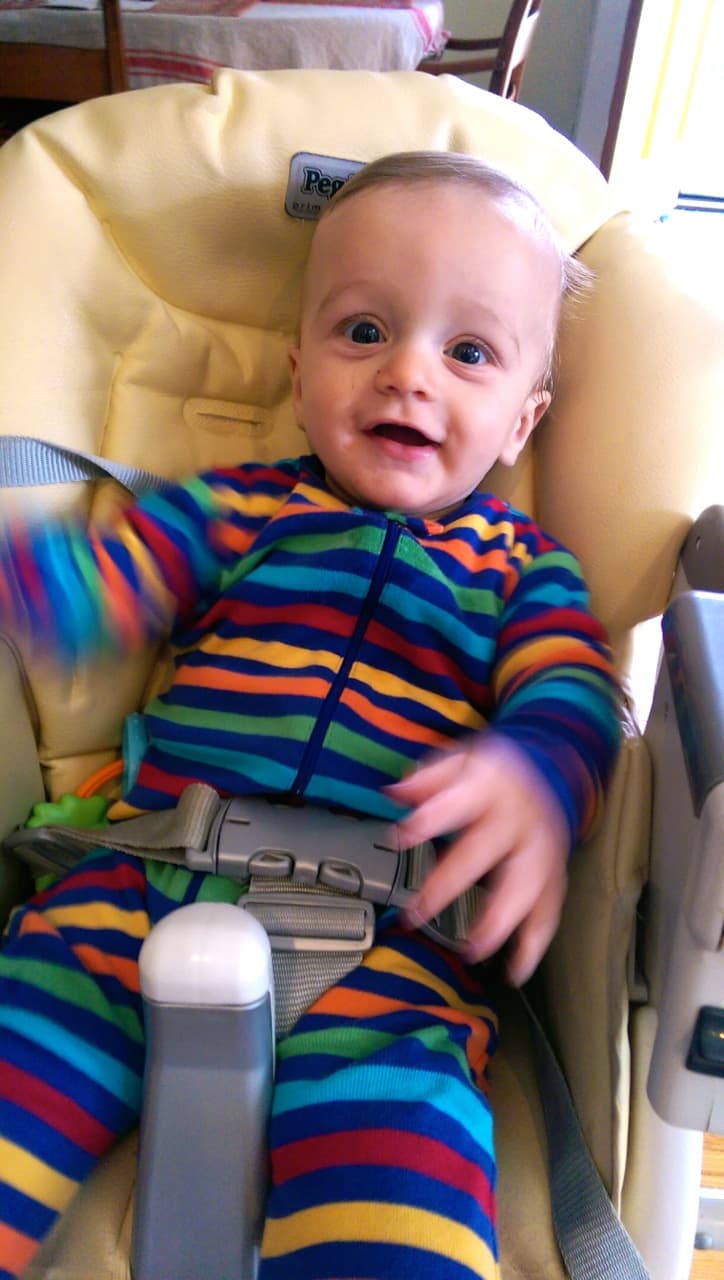 His arms are blurry because he's shaking them with excitement. That's Momma's boy. Next year, bud. Next year.