In between gardening and putting finishing touches on the kitchen tile, I found some time this weekend to take a drive to a local nursery I'd yet to visit. Shakespeare's Garden is nestled in a very quaint area of Brookfield, CT, just a few miles from home.
While out at a firework gathering Saturday night, my friend Stacey (the same Stacey who organized the wine tour) mentioned she was heading to a cute nursery in Brookfield, CT. She knows how I love to garden and invited me to tagalong. Oh Stacey, you just get me. Nurseries = my idea of a rockin' weekend.
This nursery was really different from my normal haunts, because it had a unique gift shop on site that we perused before heading outdoors.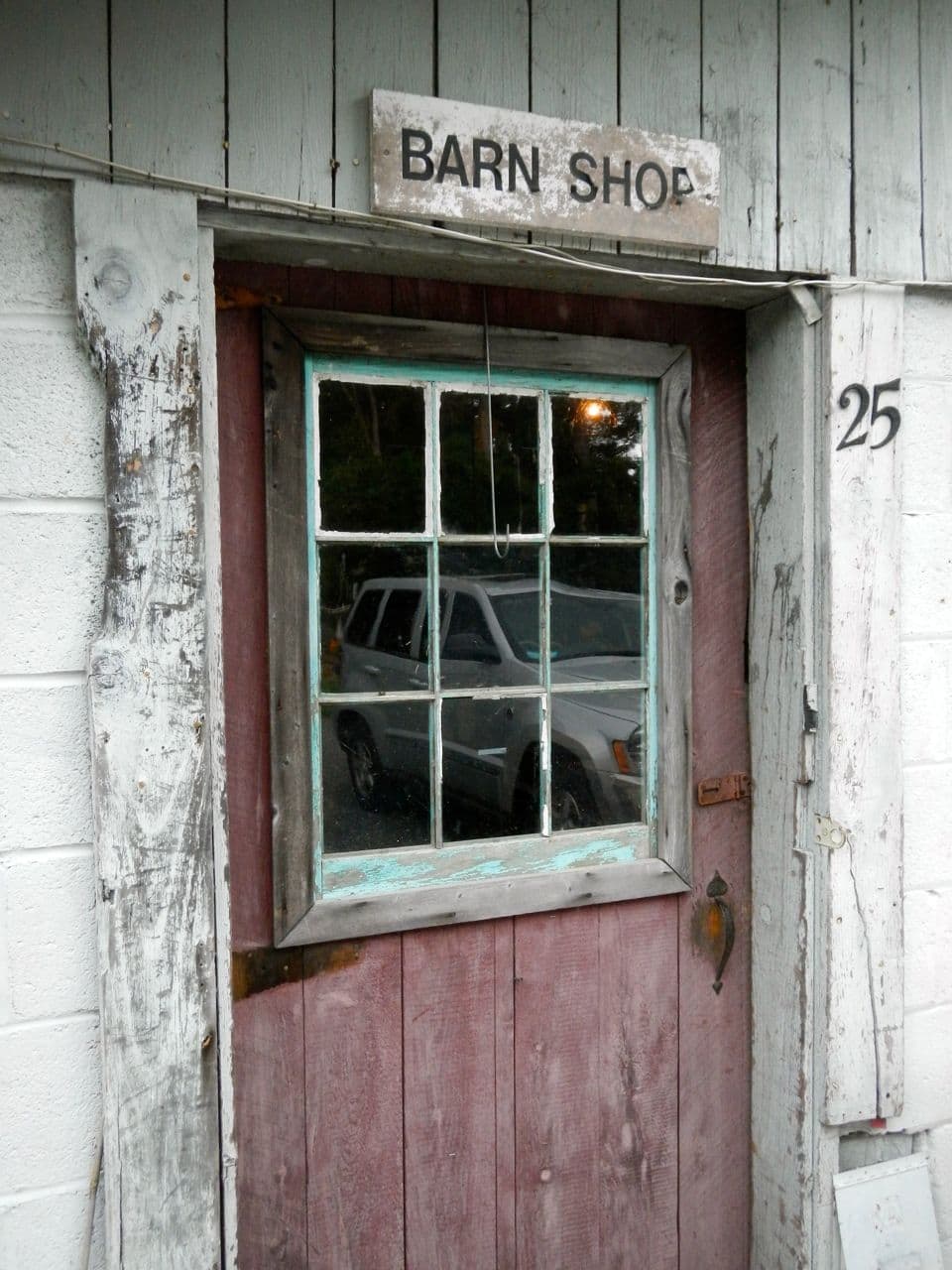 When we first walked in, we were greeted by this charming display of mini pots and vases in some of my very favorite colors.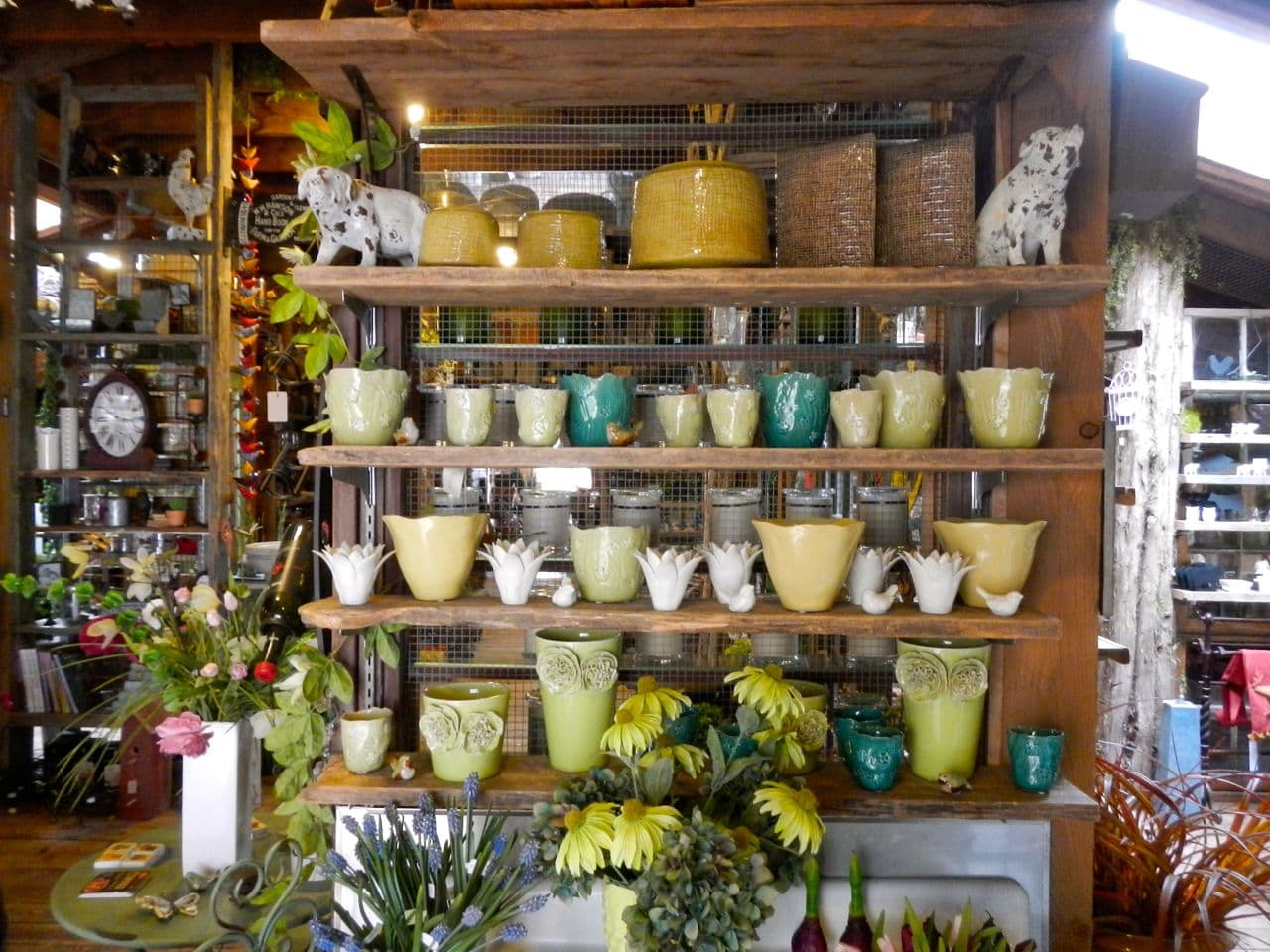 The store had a feel very similar feel to that of Terrain, if you've ever had a chance to visit. Terrain is Anthropologie's sister store, and they opened one here in Fairfield County about a year ago. I loved these old French doors turned into part of the display.
This sitting room made me want to grab a cup of tea and a book and never leave.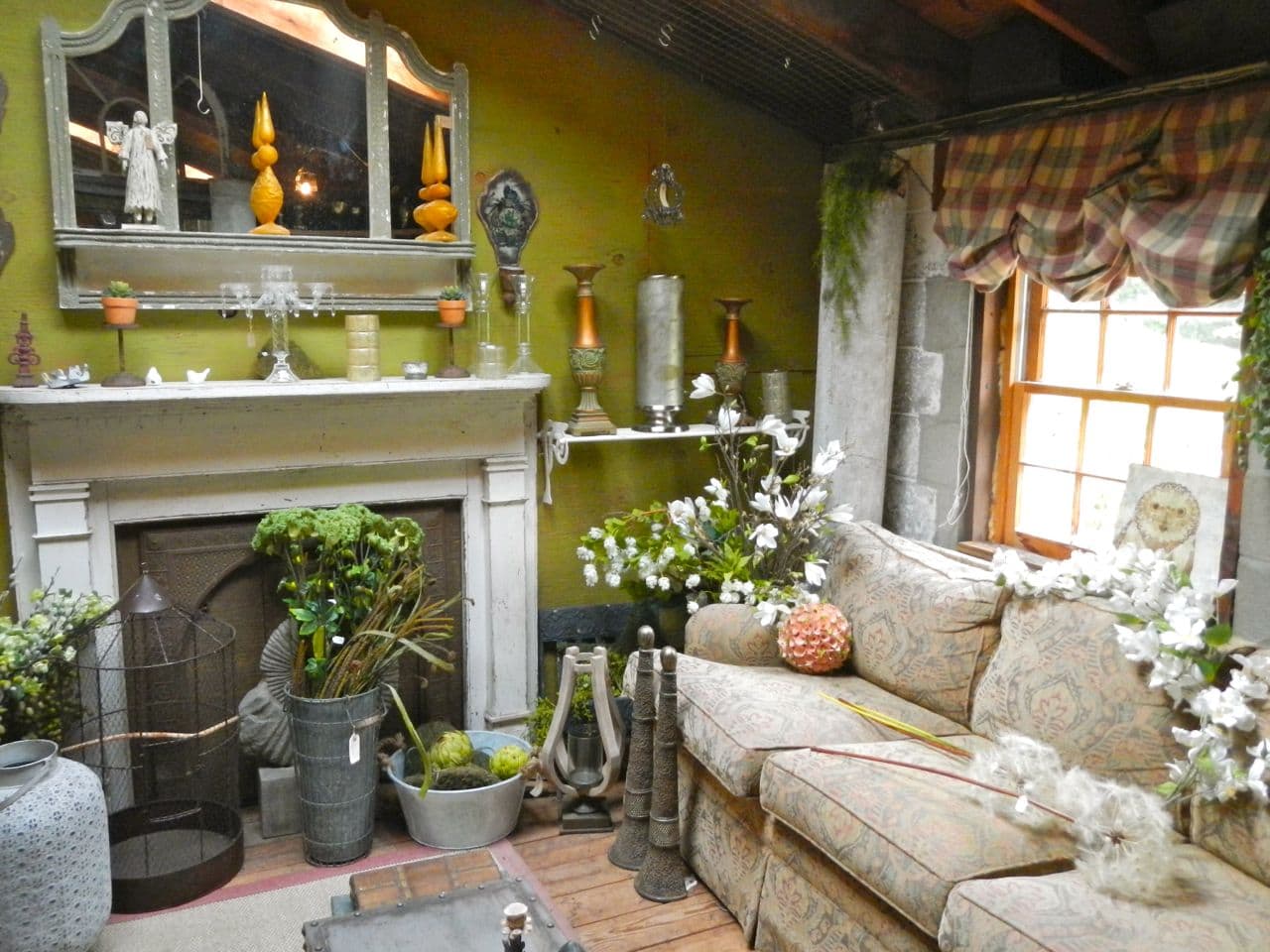 There were speakers hidden throughout the store that played the faintest sounds of bird calls, so you felt like you were in cottage in the woods, which I guess we were, technically speaking.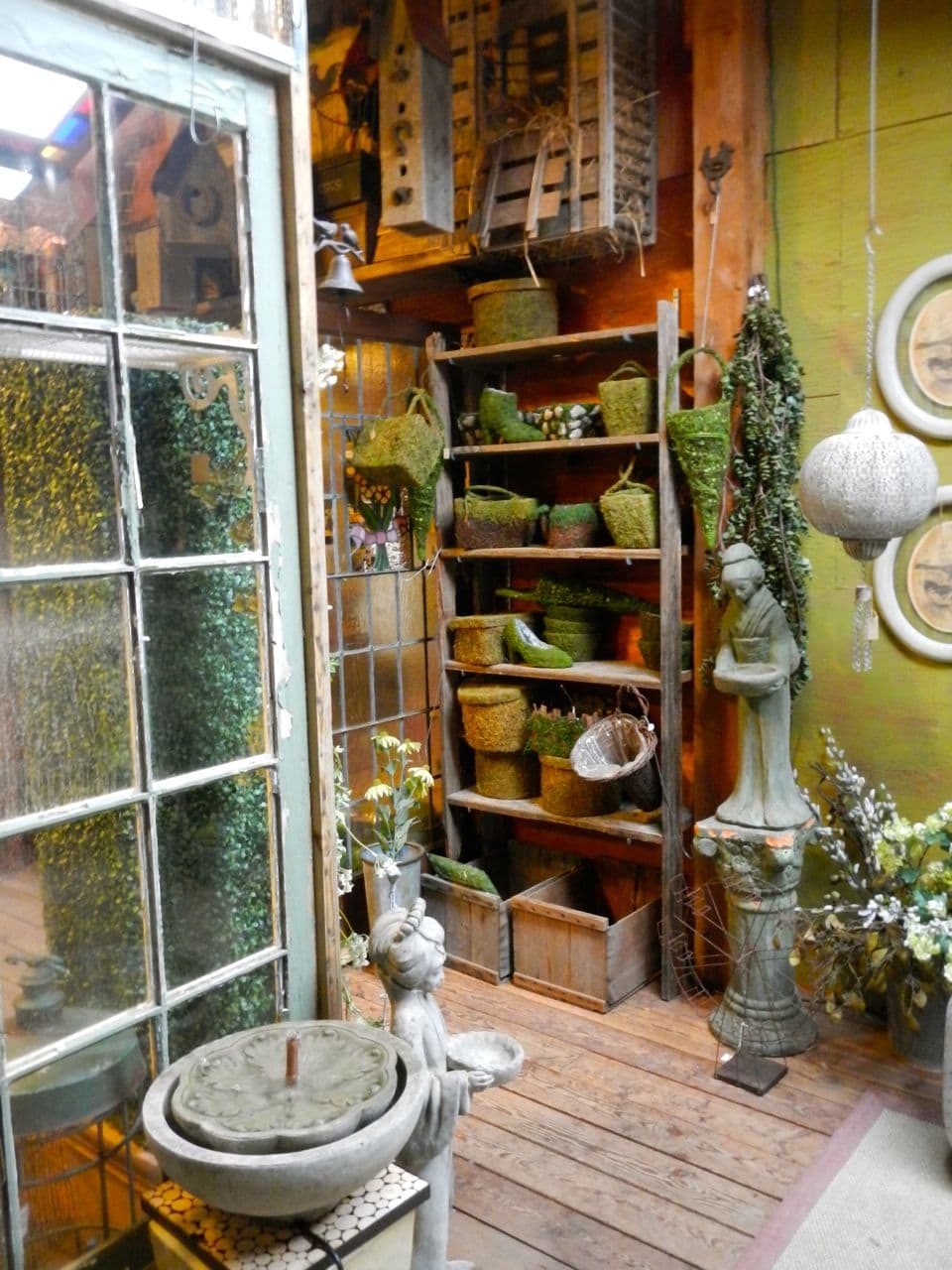 Every corner held a new treasure to behold. We walked around a few times, and something new caught your eye each time. Before heading out to the nursery itself, we walked through the back of the building, which was open-air and filled to the gills with planters and pots alike. This was just one quarter of the outdoor shop space.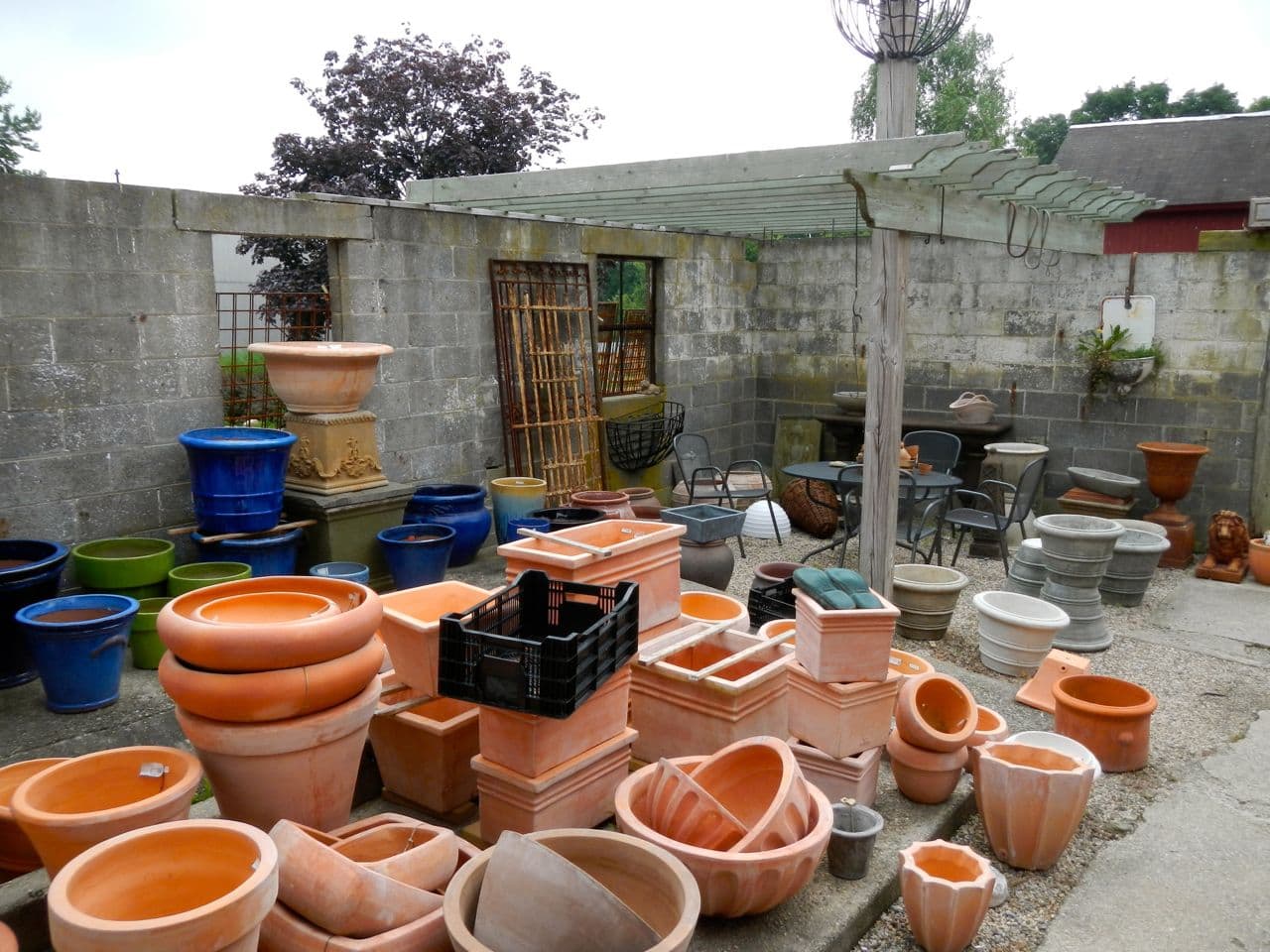 There were also a few antique windows and doors strewn about the property. I don't really have a spot to keep something like this, but how lovely is this? It'd be so fun to cover with Ivy, Clematis or any colorful, climbing flower. Not only did we not have the space for it in the car, I didn't have the $500 for it, either.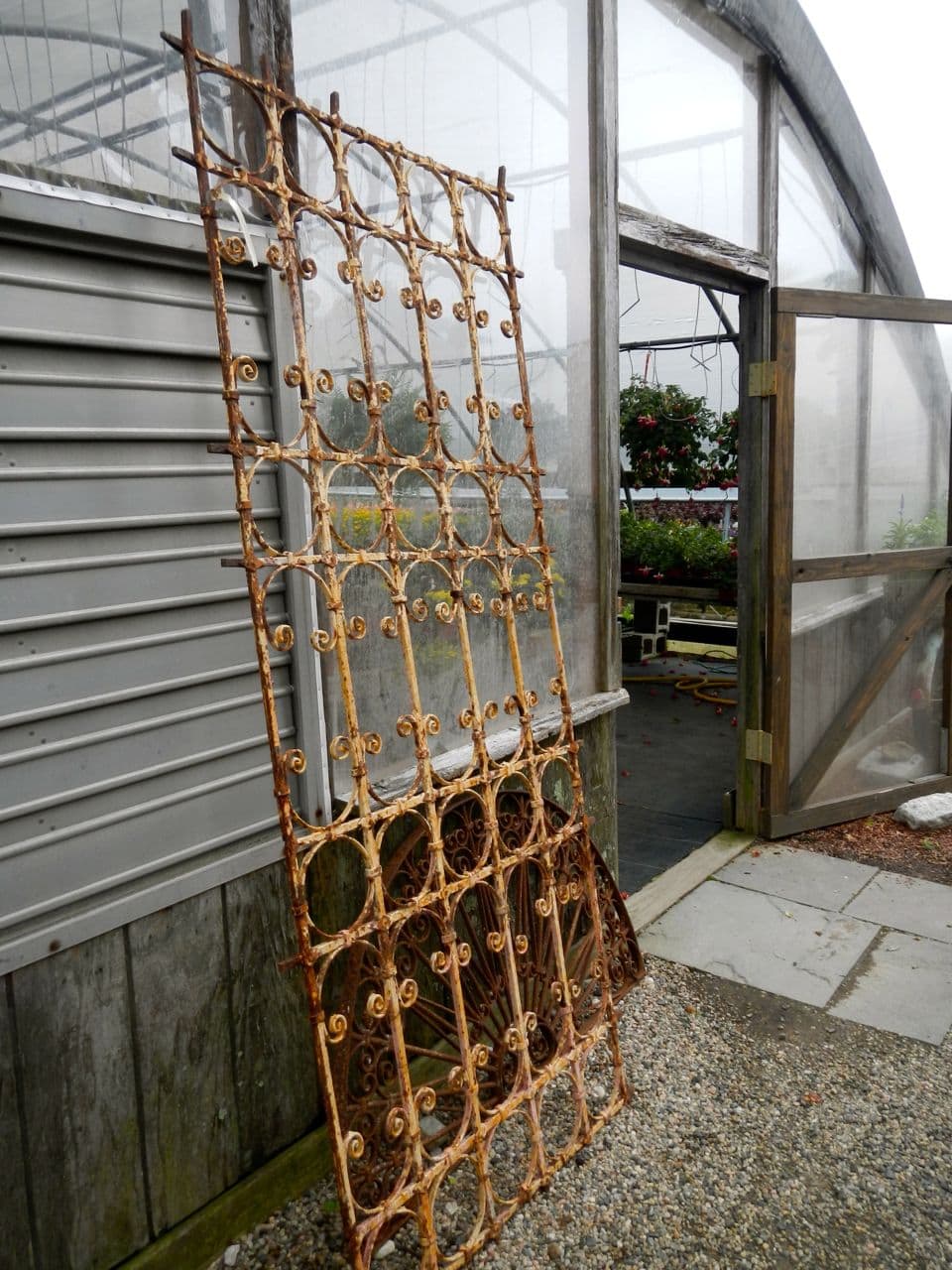 These repurposed French doors created a whimsical entry way to one of the many greenhouses on site.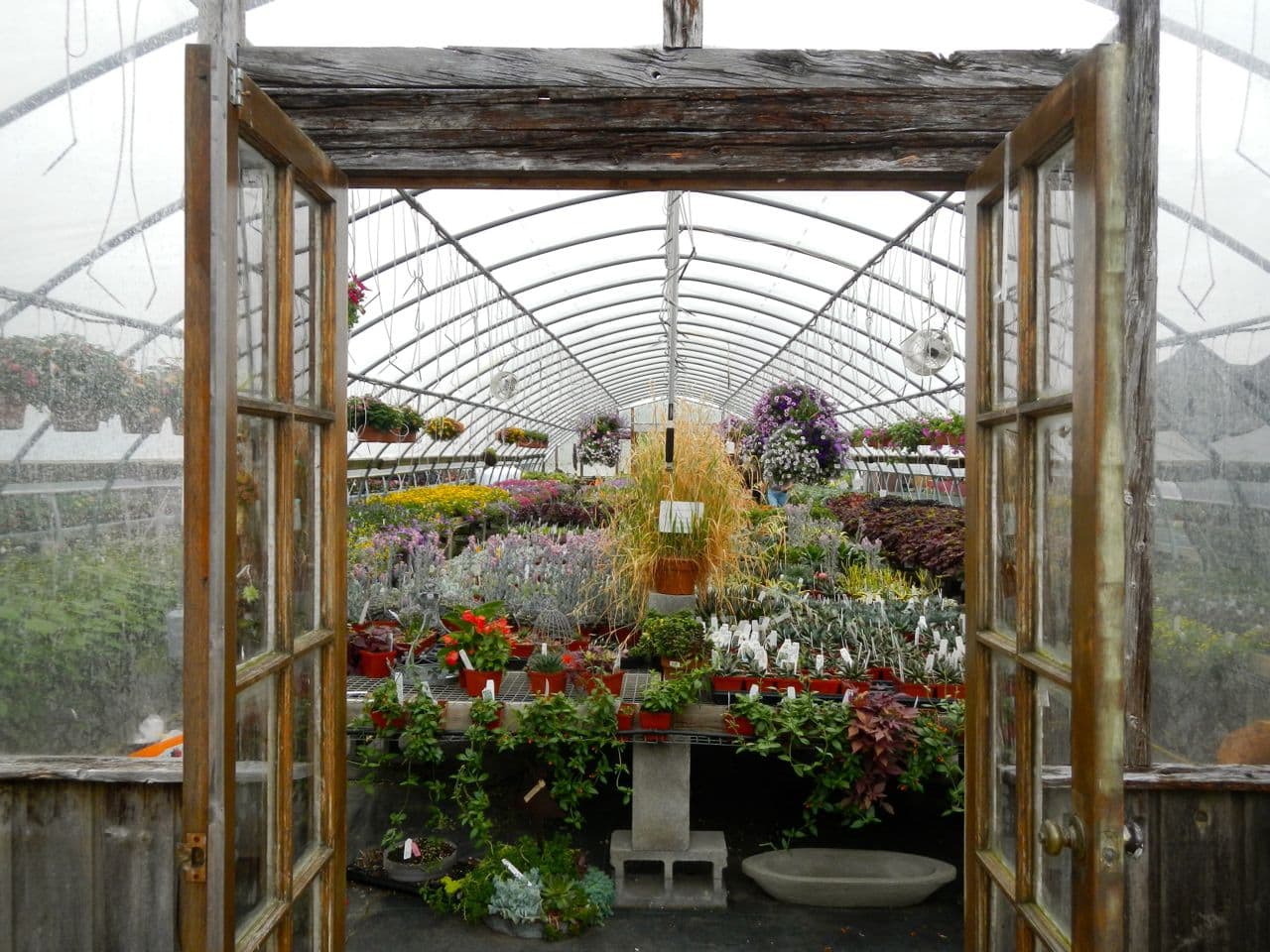 Down at the base of one French door, we noticed this little succulent display tucked into some cinder blocks. What a great idea, right?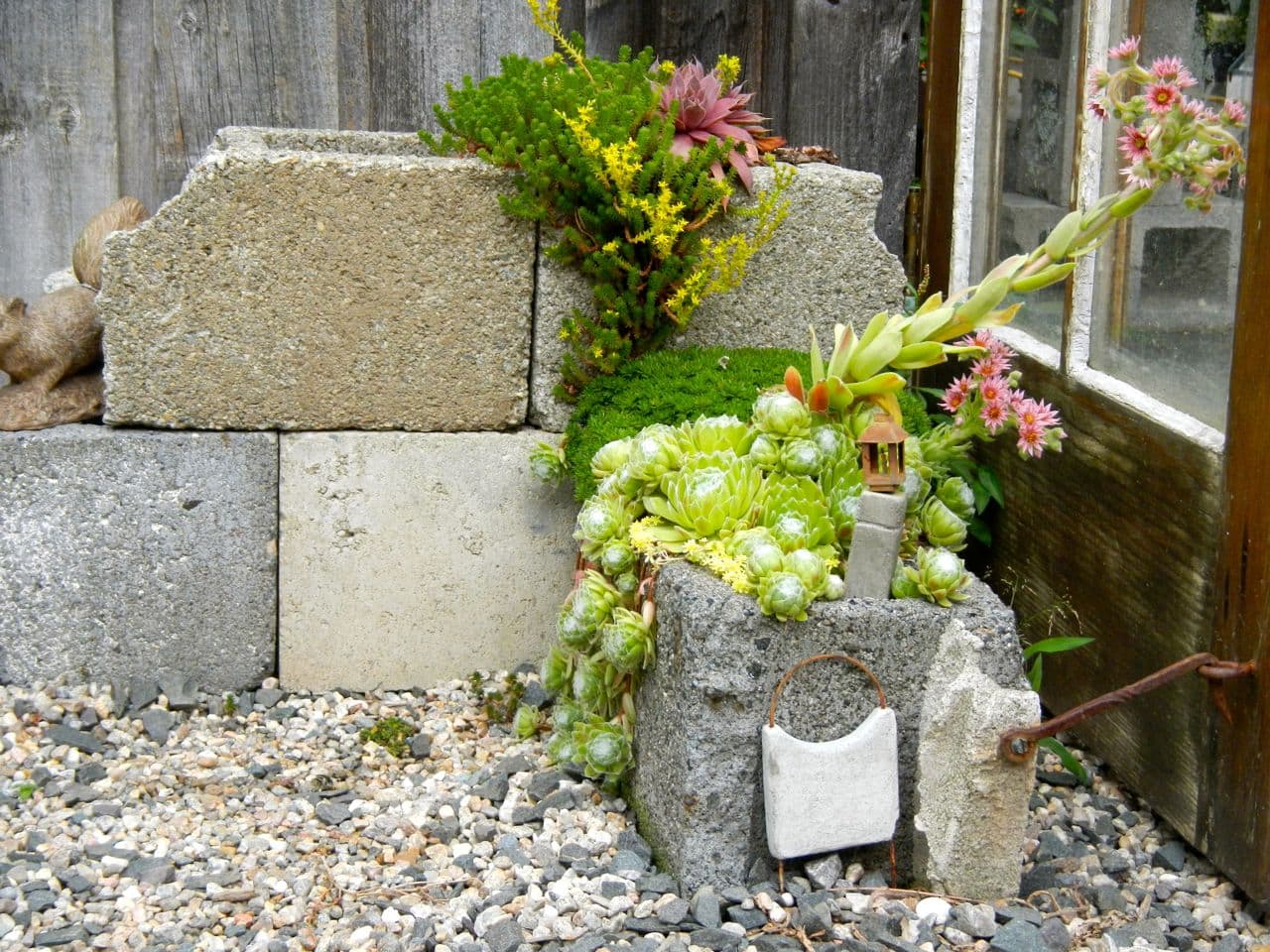 I've yet to try my hand at succulents, but I might give them a shot this winter, when there's less to worry about outside. Upon entering the main nursery section, I had to snap a shot of this little sitting area. I've never seen that in a nursery before, and it adds that blend of charm and whimsy that you don't find many places.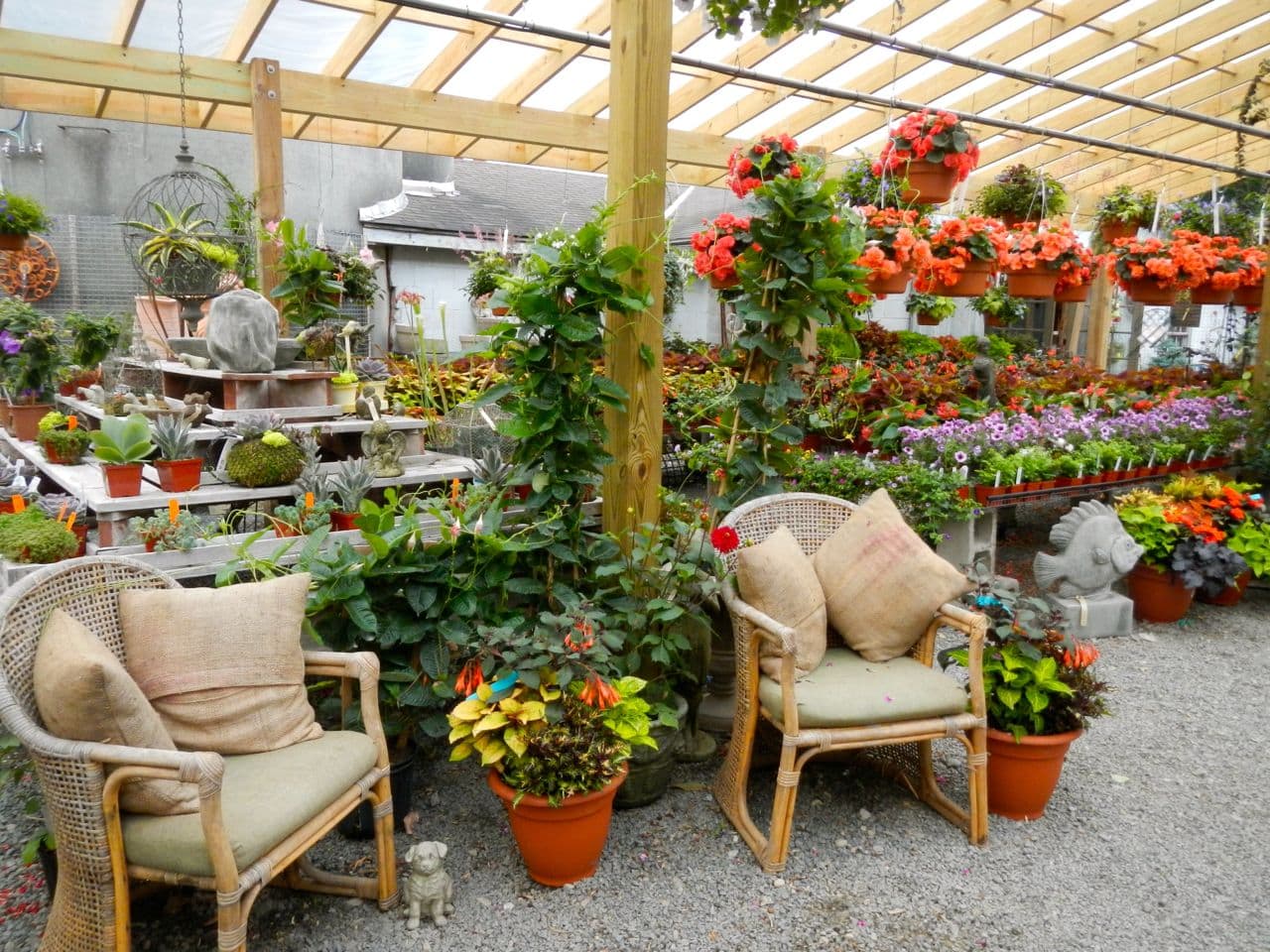 Out in the open fields, there was probably a full acre of plants, from perennials to evergreens and everything in between.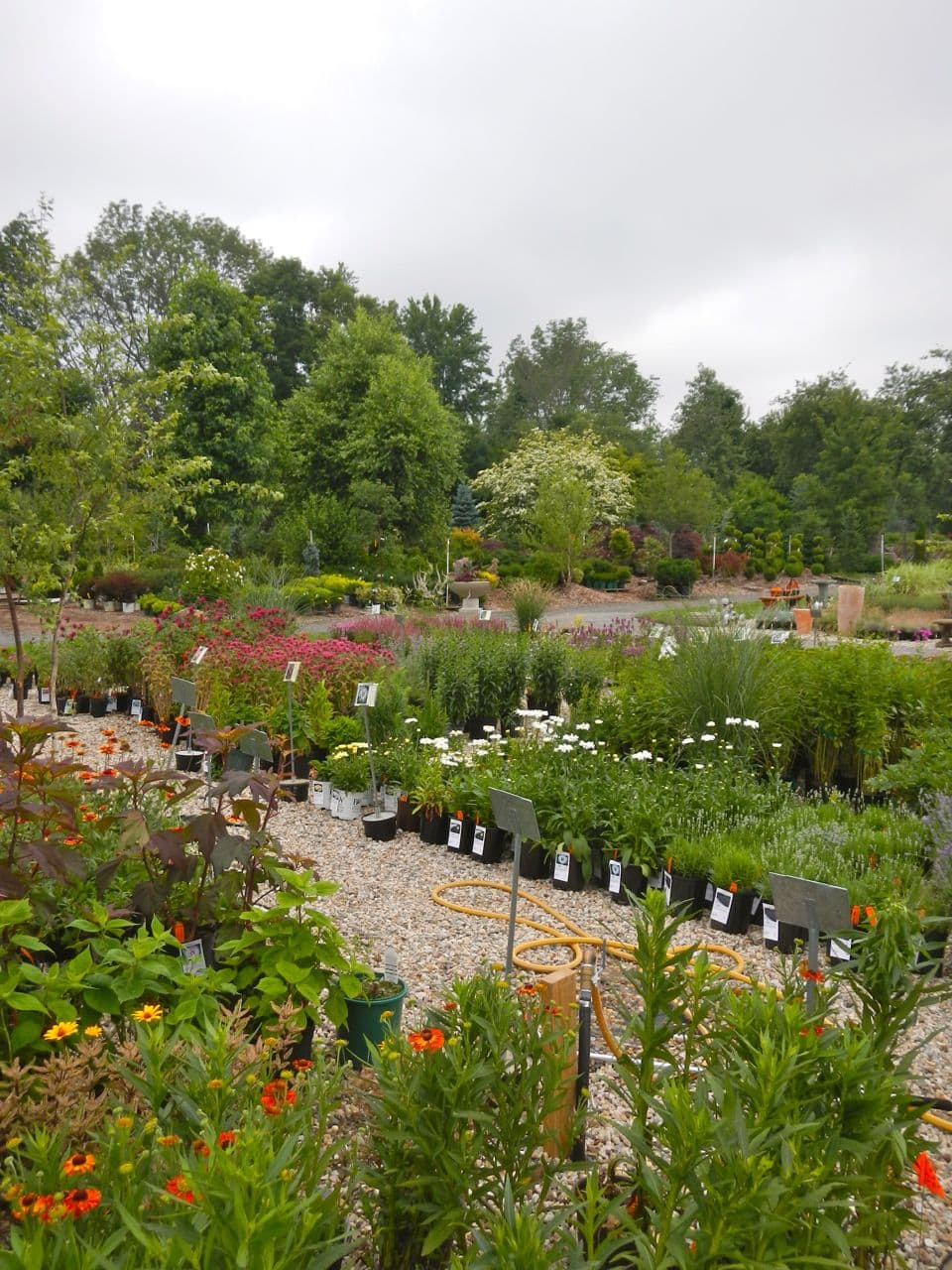 In the shade-loving section, I noticed that even Shakespeare's Garden isn't immune to the threat of deer. Their Hosta look just like mine, making me feel a little bit better about my own Hosta being chewed to bits.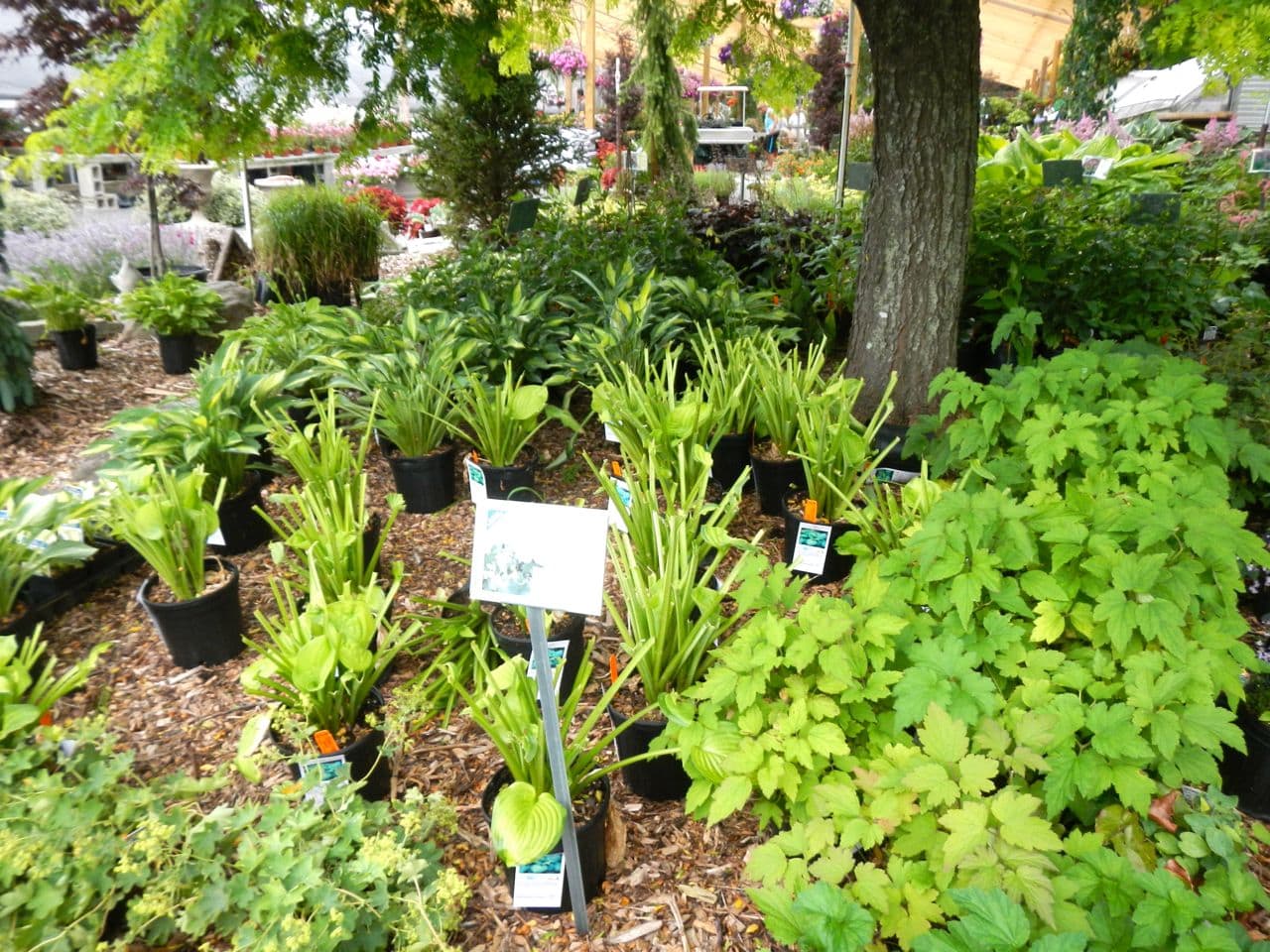 I ended up walking away with a very funky vase from the gift shop and a small Apricot-colored ground cover that I'll share later in the week. Did anyone else hit up a nursery this weekend? Maybe nurseries don't = rockin' weekends for you, but this one made my week. Thanks again to Stacey for bringing me along!
By the way, we're sealing the grout in the kitchen tile today, so I'll be writing up a post and sharing those pictures with you soooooon!!