I know the title doesn't rhyme exactly, but humor me.
Here we are, with part two of two in the microwave saga: the install. Did you read the Microwave Story? It was long, I know, but funny. At least, I hope it was a little funny. Wish you could have met CSG, he was a real riot. I realized I didn't include a picture of the microwave we ended up buying at Home Depot.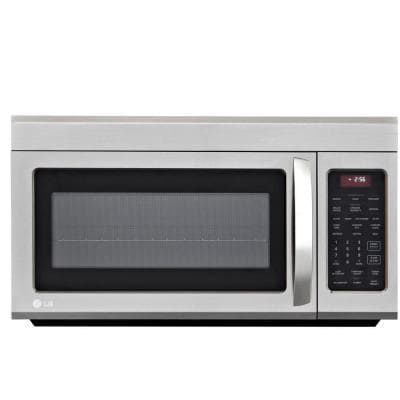 She's a beauty, but a beast, too. The best part? Timer? Check. Stainless steel? Check. My checklist is complete.
Our old, greasy, vomit-inducing range hood was stainless steel, so it didn't bother us that the stainless microwave wouldn't match the black stove. The black accents in the microwave tie in nicely, and when the stove breaks, our next stove will be stainless. I'm secretly trying to break it so we can buy a stainless stove. Just kidding, Matt! (Kind of.) When we moved in nearly four years ago, black was easier on the budget and I had a different kitchen vision in mind. If we could go back, we'd just buy the stainless while we were hemorrhaging money anyway.
We picked up the microwave on Thursday night, and we installed it late Saturday night. I was out for much of the day and evening, and by the time I got home, it was close to 10pm and Matt was itching to get it hung. It's a beast, so as much as he wanted to hang it himself, he was smart enough to wait for a second person to lift it up.
While driving home, I wondered how we'd be attaching the microwave, since the kitchen looked like this when I left for the day.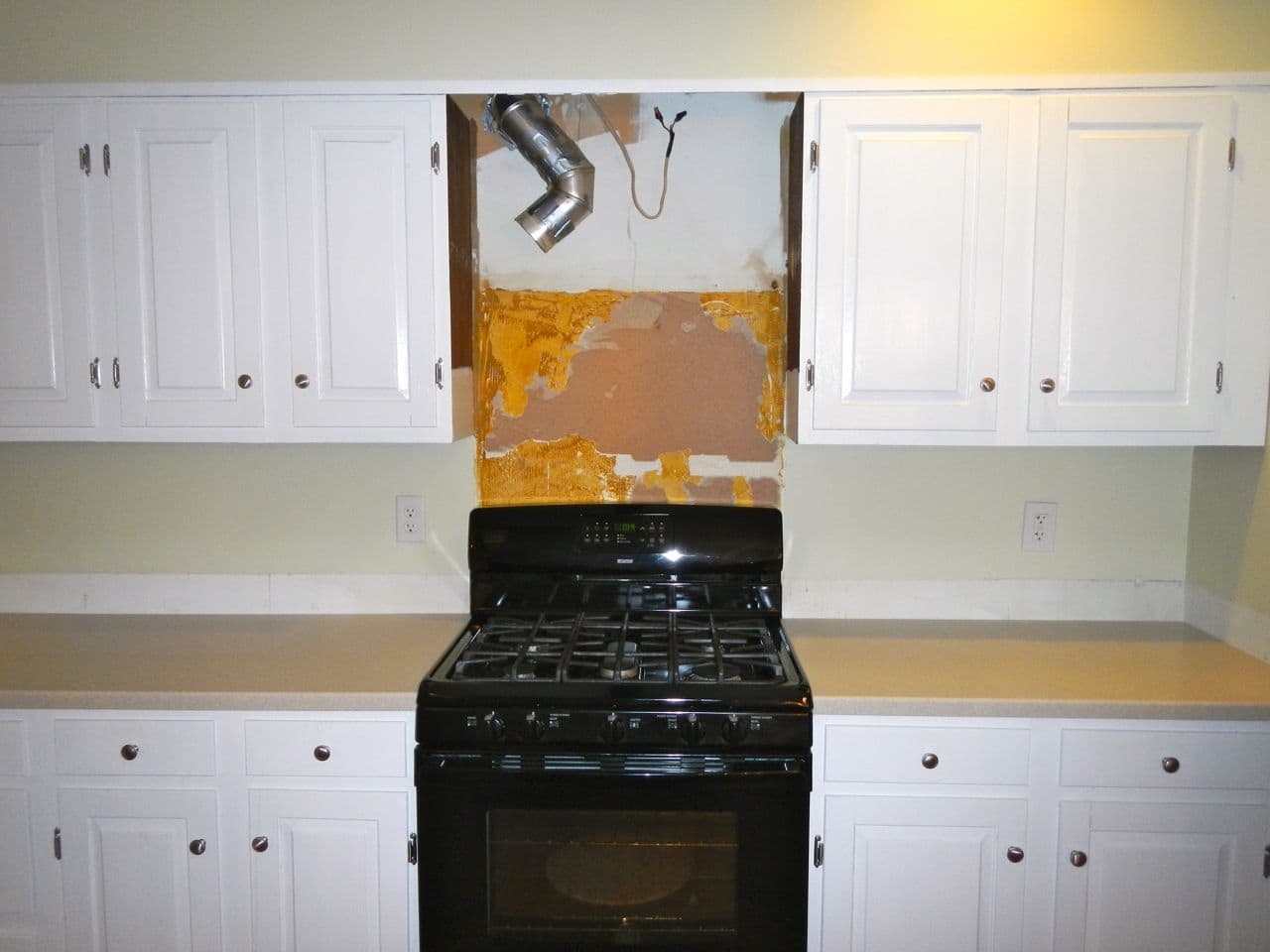 We had ripped out the top "cabinet," (as shown here) and when I left, Matt was still figuring out how to approach it.
By the time I got home, he had it all set up for installation. (Insert trite joke here about how "I should stay out all day more often if I want things done!")
He built a custom frame on which the appliance would attach. He started by unwrapping the microwave, checking the garage for spare wood, and grabbing some tools to bring in. He even took pictures for me! What a guy.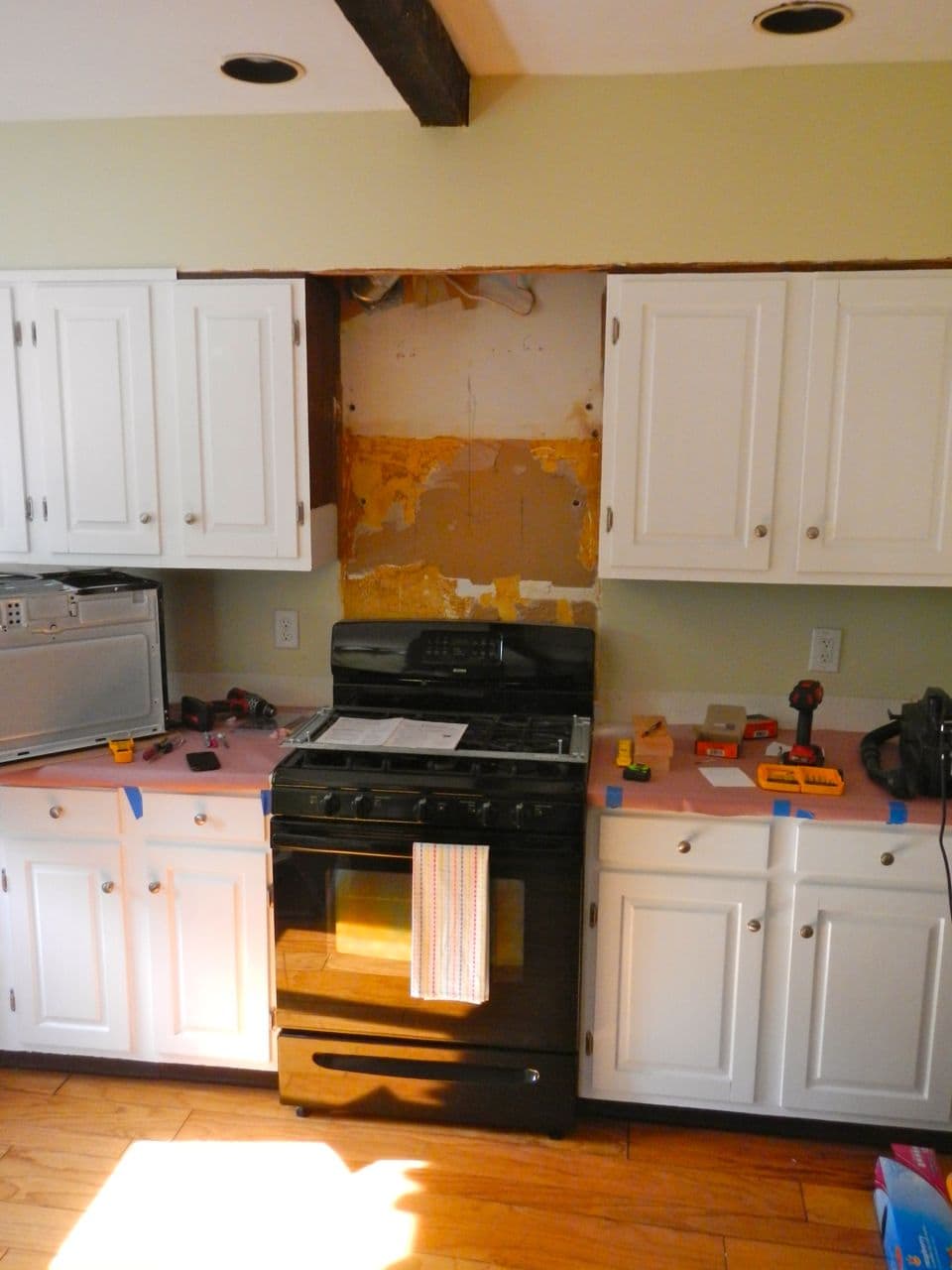 The next step was to find the studs, so that the beast would be attached to something study. He has a stud finder, but I think he just used the ol' "knock with your knuckles until you hear a stud" method. Then he marked the studs.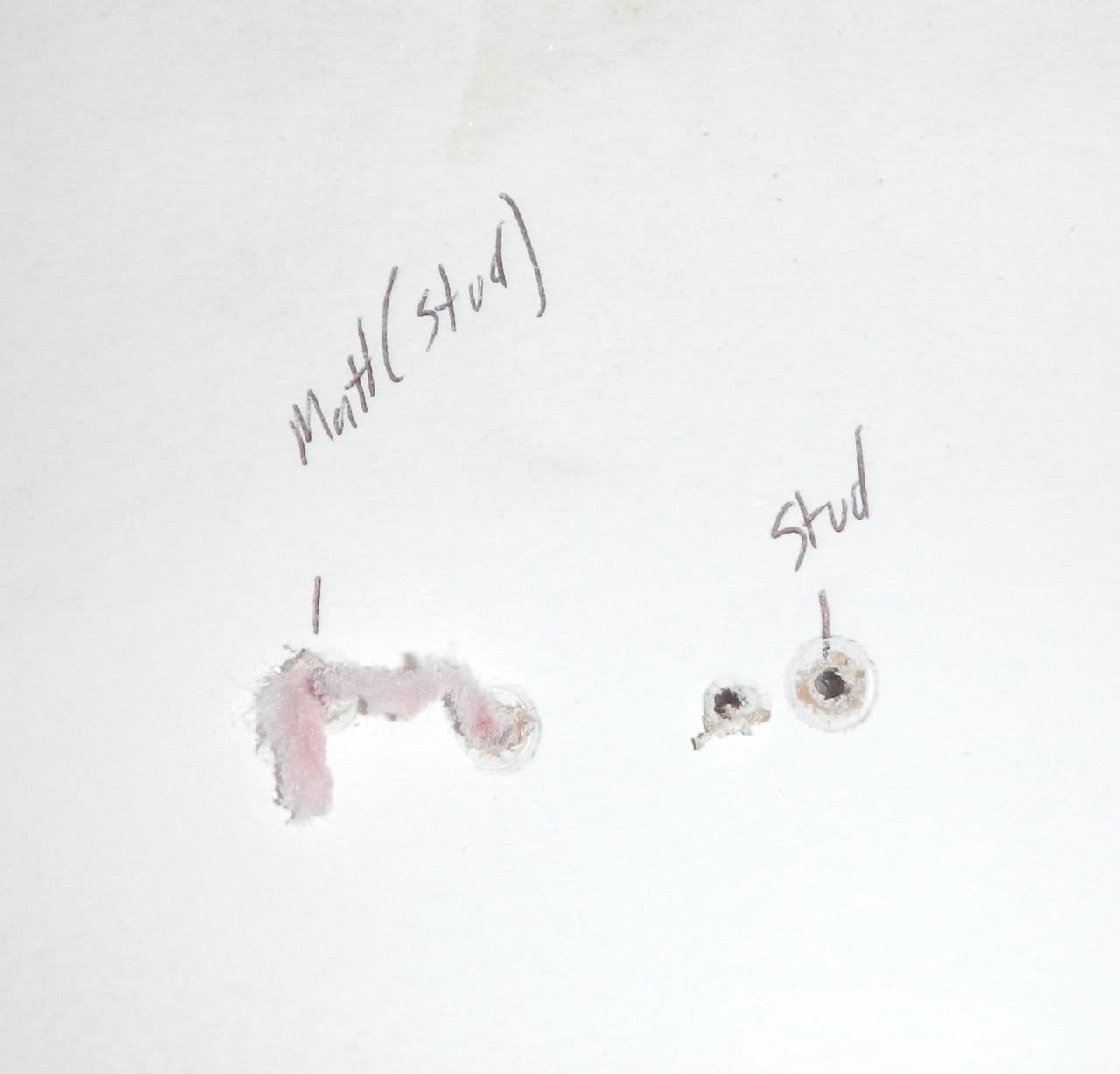 See what he did there? Glad he was cracking himself up while I was out. The microwave came with this U-shaped bar to attach to the wall (on the studs) and the appliance then sits on it, needing to be screwed into something above afterwards.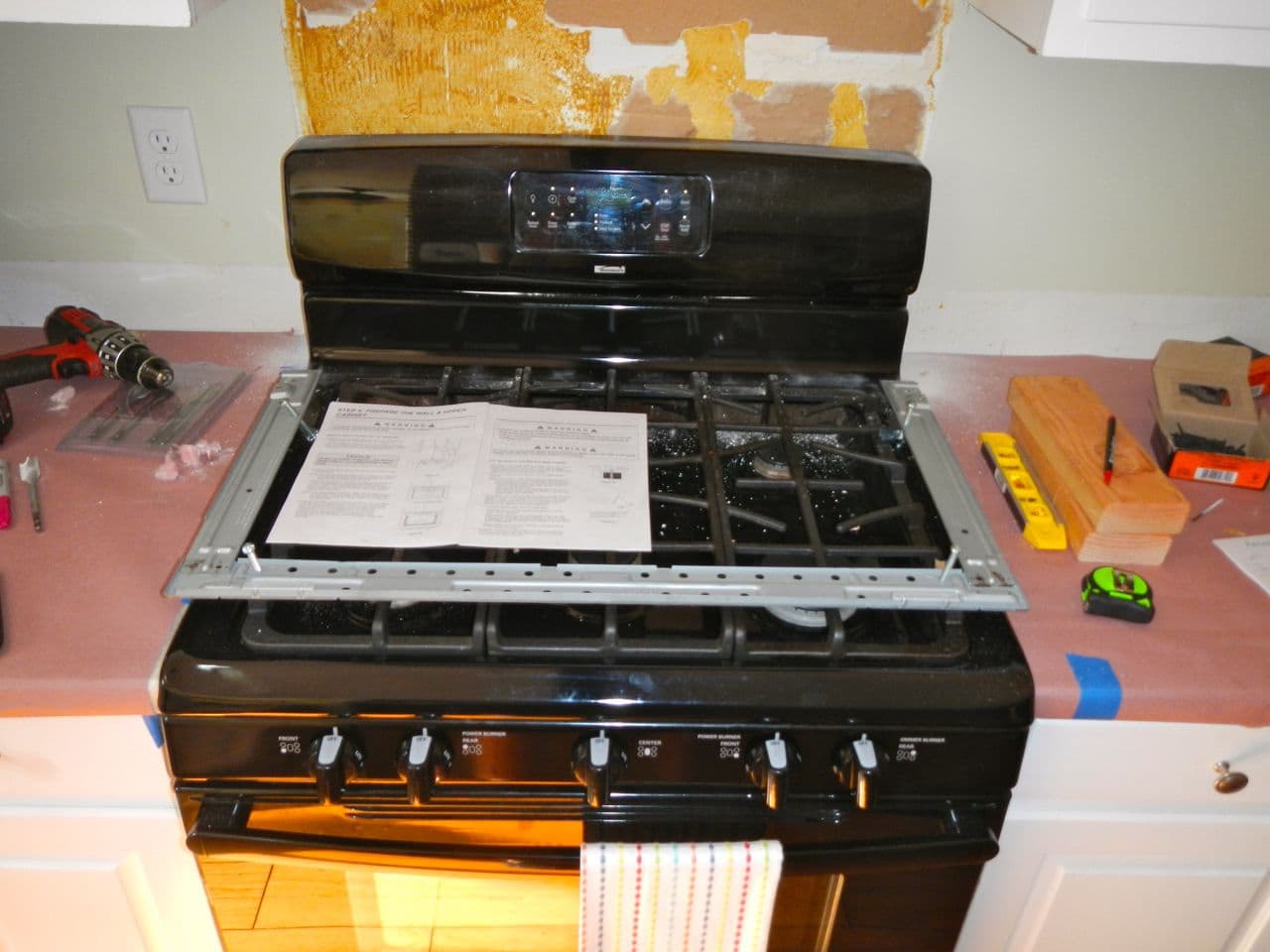 For the "something above" to screw into, Matt used a couple of pieces of scrap wood to construct a frame. The frame is screwed into the cabinets, which are screwed into the wall.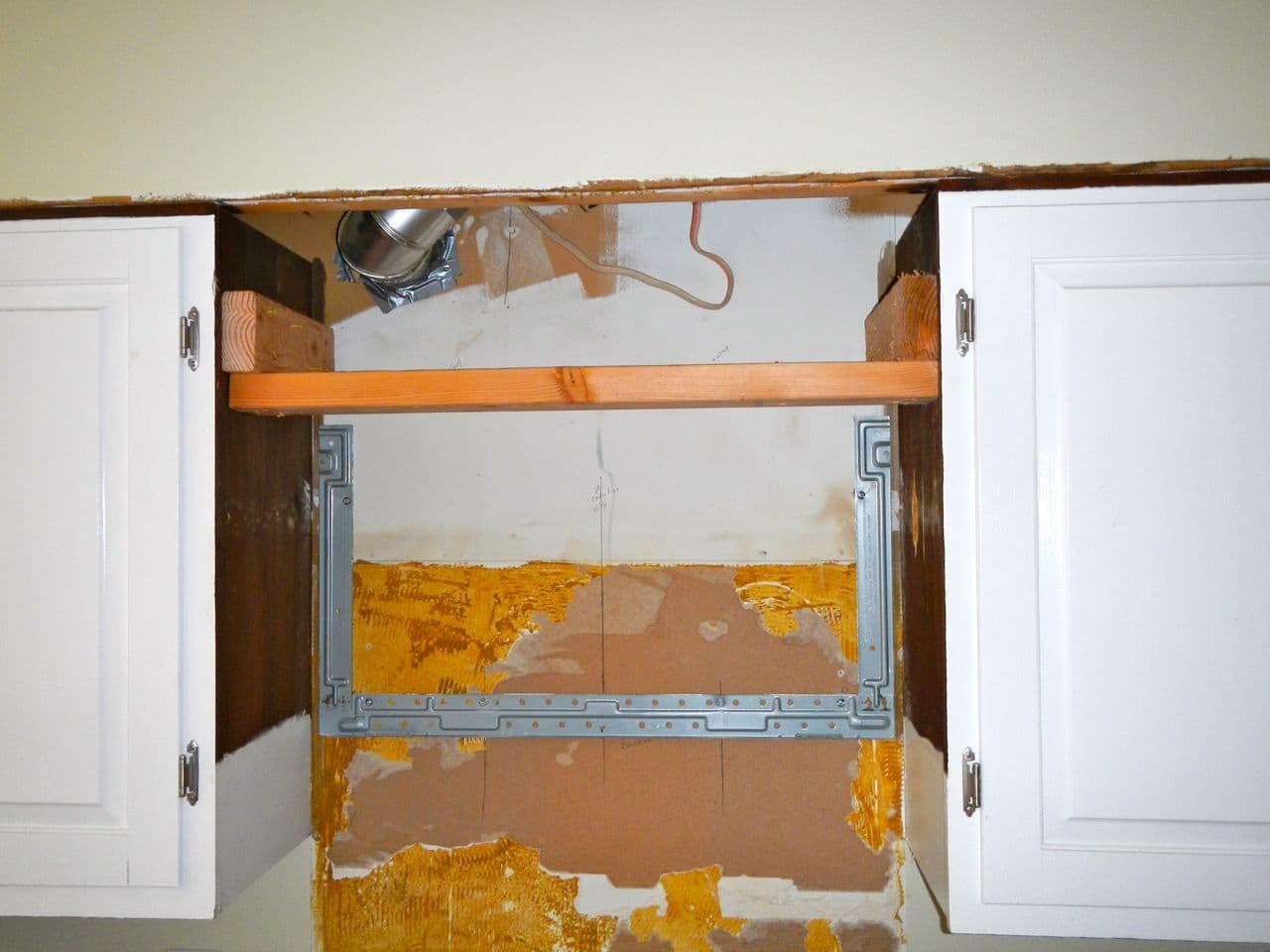 It's pretty secure. I could hang on it with a lot of my weight and it didn't budge.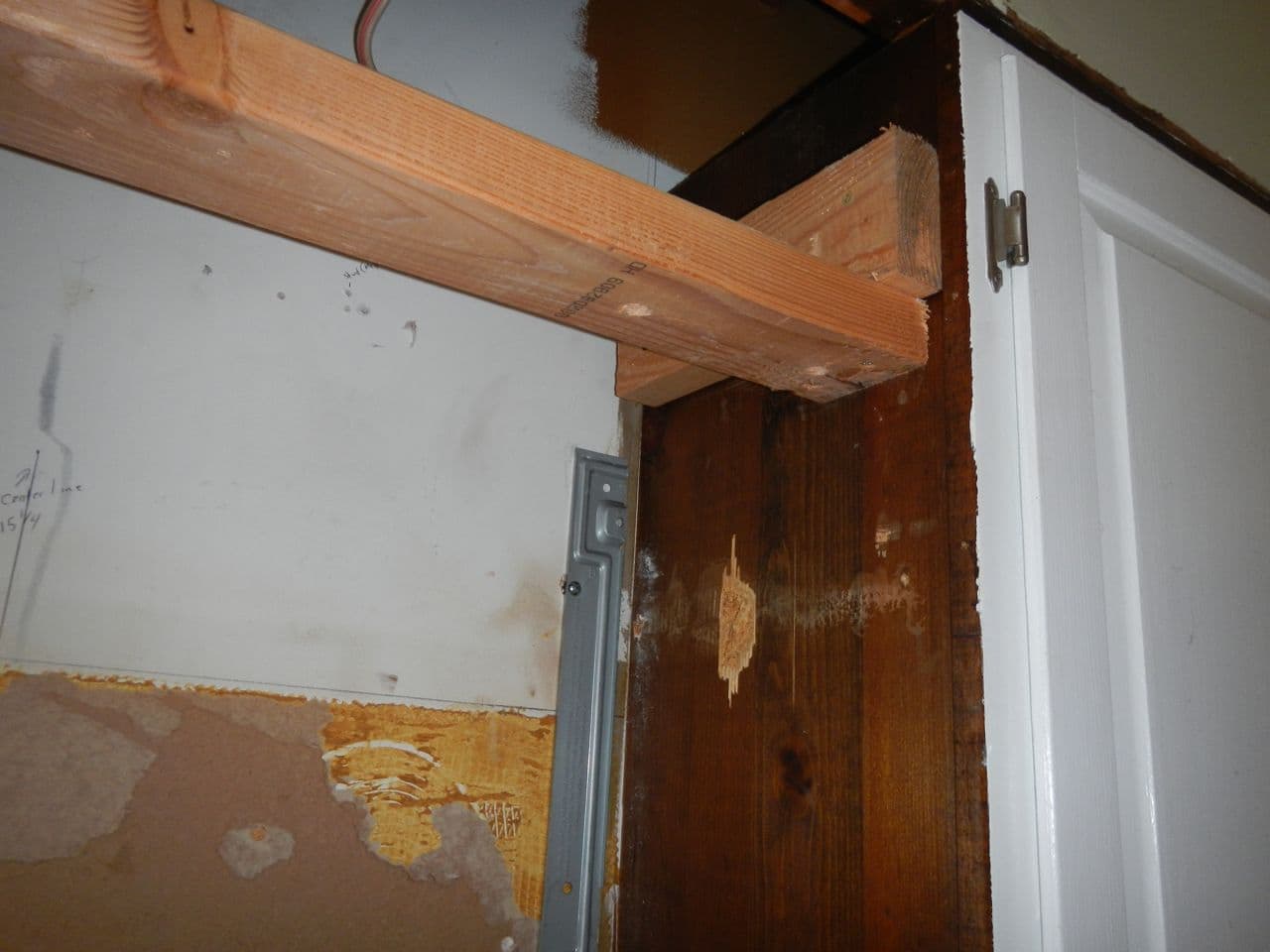 Then, he cleaned up the tools, and waited for me to come home.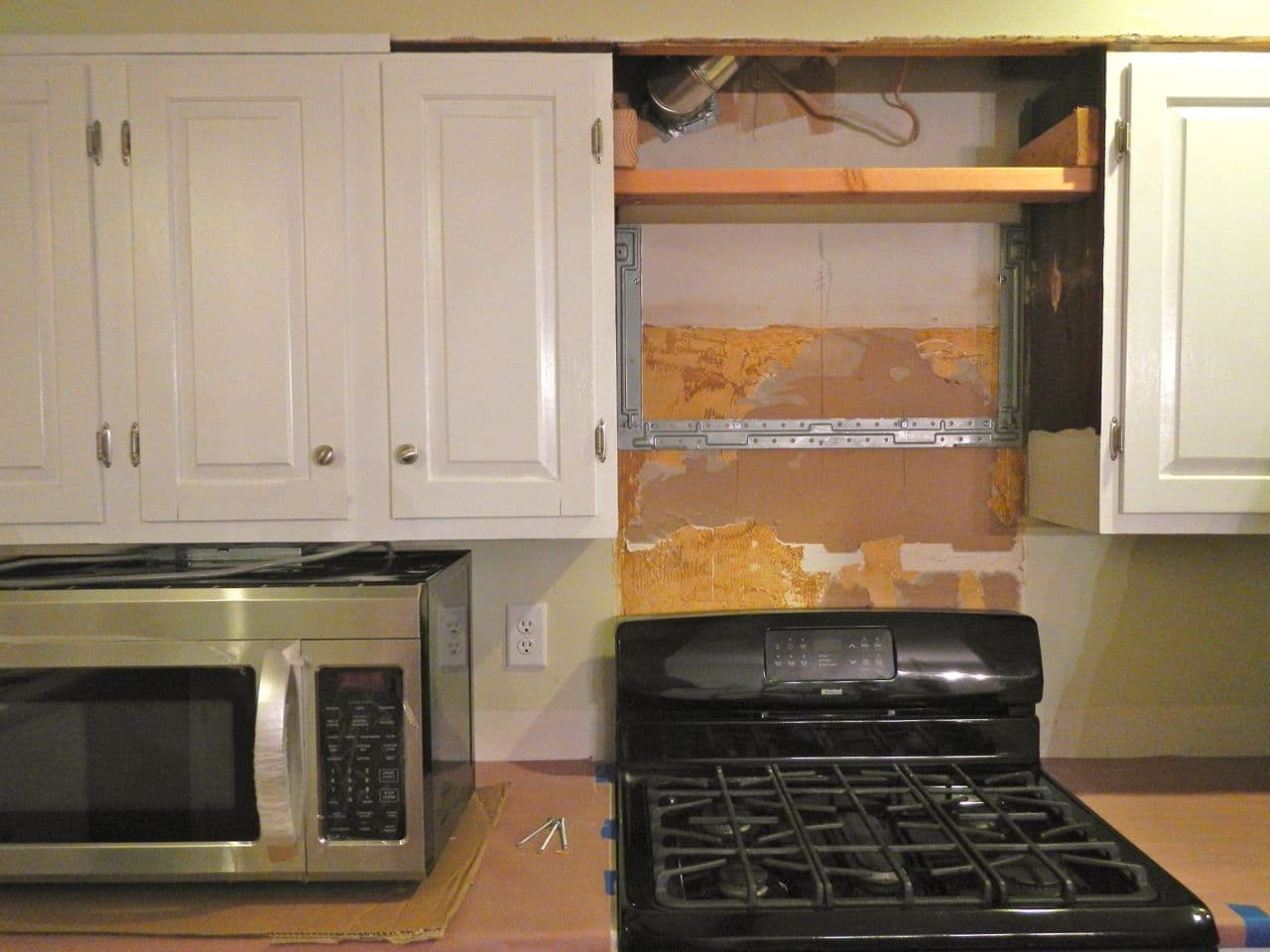 Within minutes of my arrival, we hoisted it up and placed it on the metal bar. The bottom/back of the microwave sits in a grooved metal piece along the bottom of the "U." Then we pushed it against the wall. It reminded me of the motion used to put new ink in a printer. Bottom in, click up. While I applied pressure to the front of the microwave, Matt used the (included) screws to drill from the top, through the cross bar and into the top of the microwave.
A reminder of what we had last week…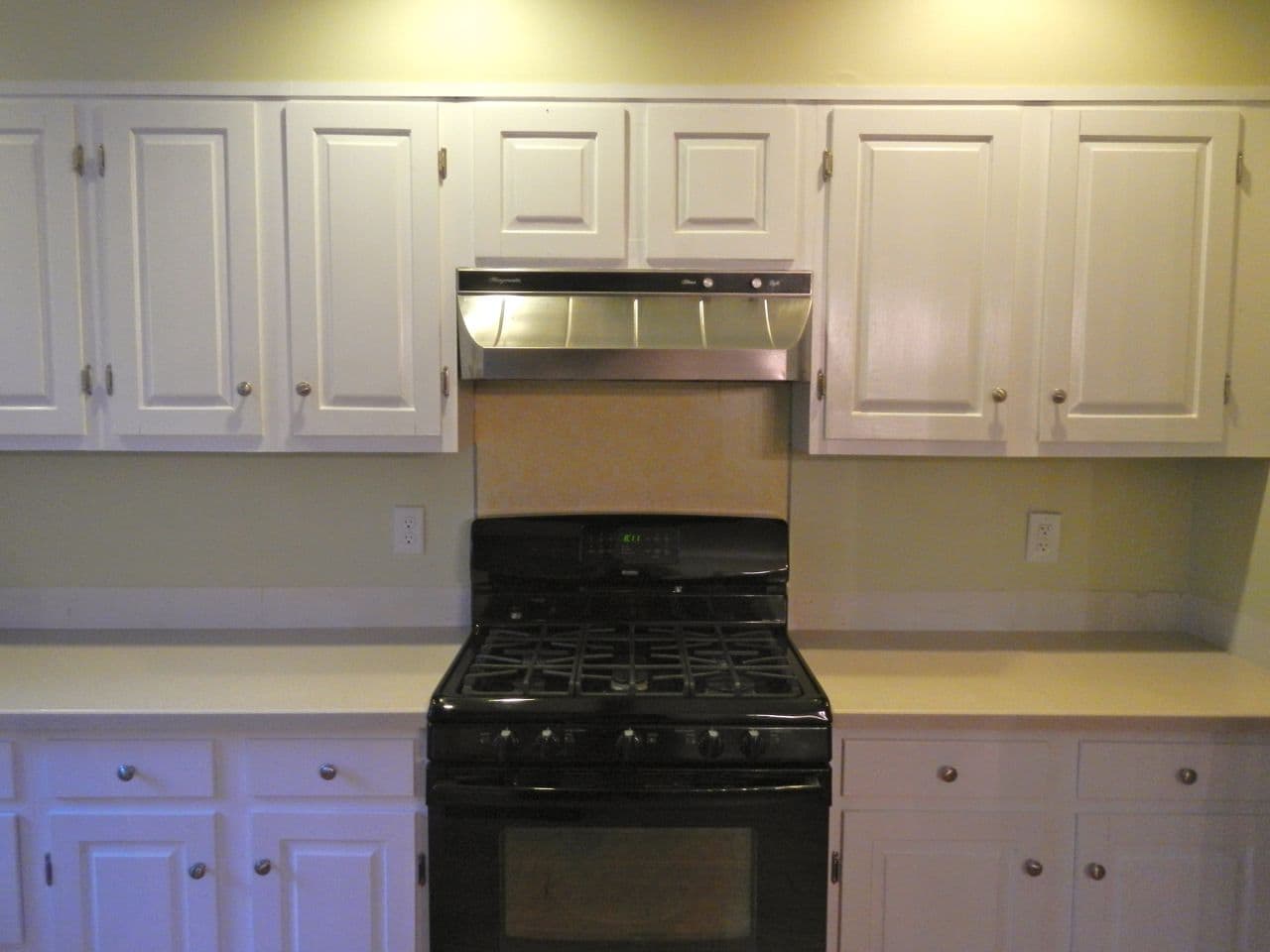 …and what we have now. It always gets worse before it gets better. We're going in the right direction. I think. That beast isn't going anywhere.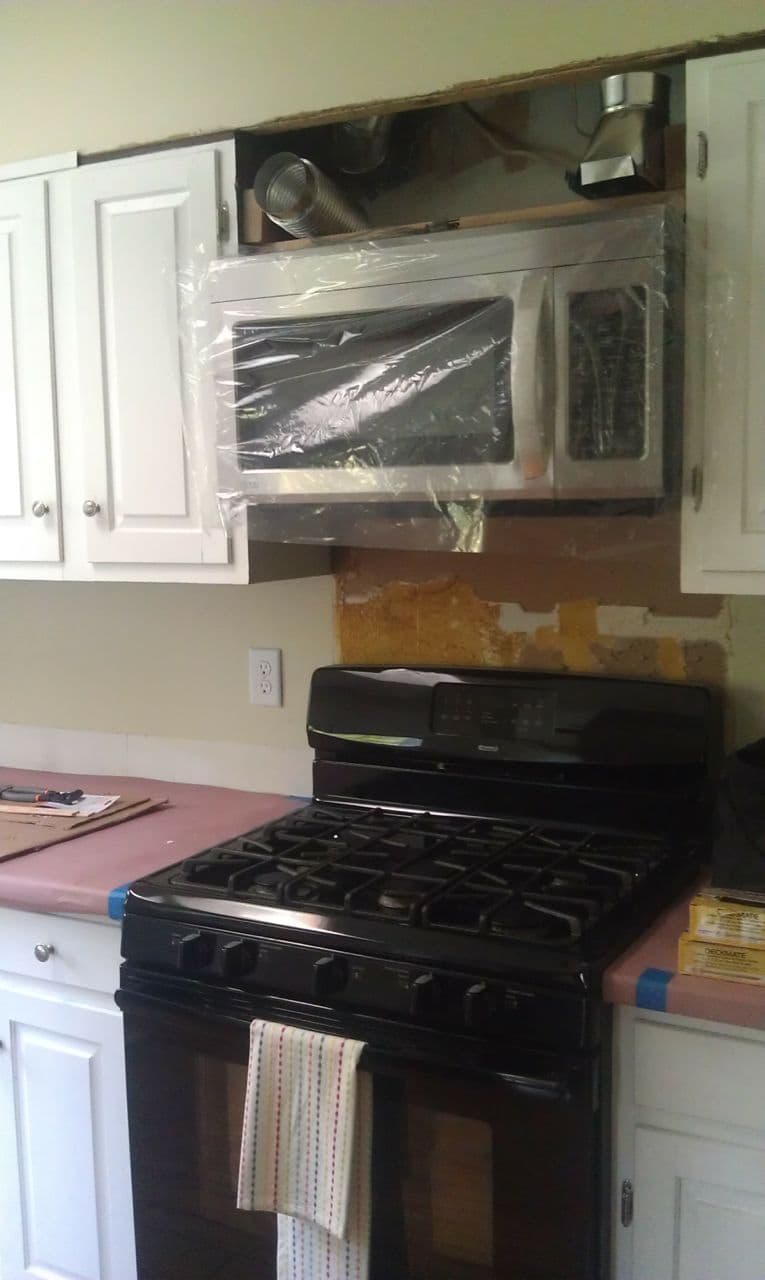 You might see the duct work for the venting system sitting on top of the microwave in the picture below. We're tackling that this weekend. It should be an easy job.
The last step for our microwave install was actually giving it life. Our old range hood was hardwired, so we had to hire an electrician come to create an outlet so the microwave would be functional. A guy on Matt's softball team is a licensed electrician, and he said he'd be happy to come by and help us out. It took him all of 15 minutes and cost Matt a case of beer for the next softball game. Not a bad price, if you ask me! We plugged it in, and sure enough, it came to life!
The Cost Breakdown:
The microwave we chose was originally $349.00. It was on sale for $248, and we had a Lowe's coupon for $25 off a $250 purchase. Home Depot accepts this type of Lowe's coupon. We were a couple dollars short of $250, so after throwing a Kit Kat or three in the cart, we walked out of there for under $225. We were really happy with that. The venting supplies were under $20, and the wood was already on hand, so even with the case of beer thrown in for our electrician, we're well under $300 for the whole thing.
We're keeping the plastic on while we continue to work on the backsplash (it's all up - we just need to grout it and seal it!!) to keep it clean. I can't wait to see it all done and show you! The counters have been covered up for almost a week now while we tile, so I hope they look good with the new tile. Fingers crossed. Have a great weekend!!