When I envision my dream kitchen, it generally involves white cabinets, a giant island (maybe in the next house) and a deep, big sink (also in the next house).
That vision never involved under cabinet lighting, but now that I have sweeeeet under cabinet lighting, I can't live without it.
It started one day last month, when an Amazon package came to the house for Matt. He opened it and explained that it held the contents to a new under cabinet lighting system. He didn't run it by me, but for $32, I figured I'd let him have his fun…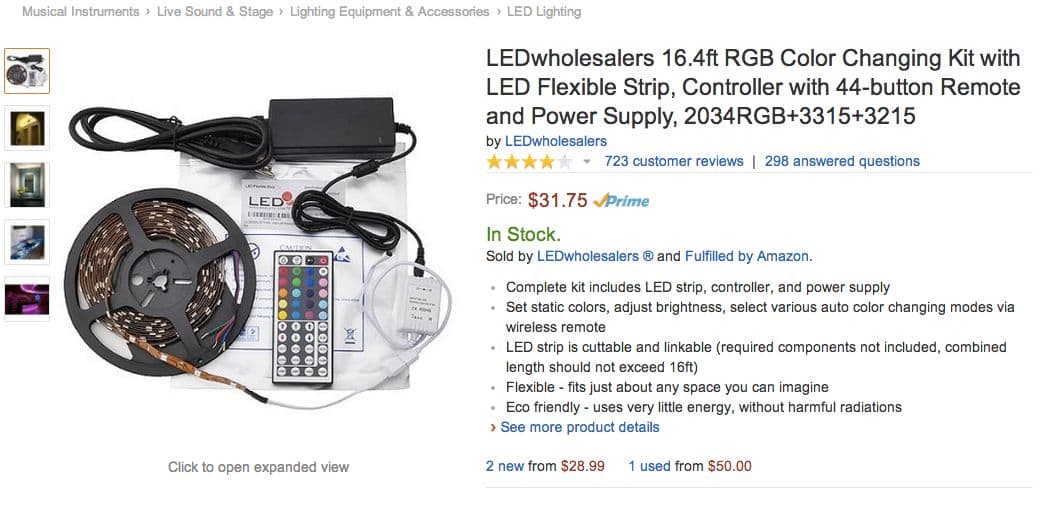 …and fun he had. About a month after arriving at our doorstep, (don't judge - we have a newborn!) the strip of LEDs was stapled to the underside of the cabinets and hooked up to the outlet in the pantry. I don't know the specifics of installation but it was pretty straight forward, besides the soldering iron Matt whipped out to connect the strips that needed to be cut. Tiny holes were drilled in the cabinet bottoms to accommodate the wiring.
I took this picture at night to show how the kitchen looks with the regular lights on.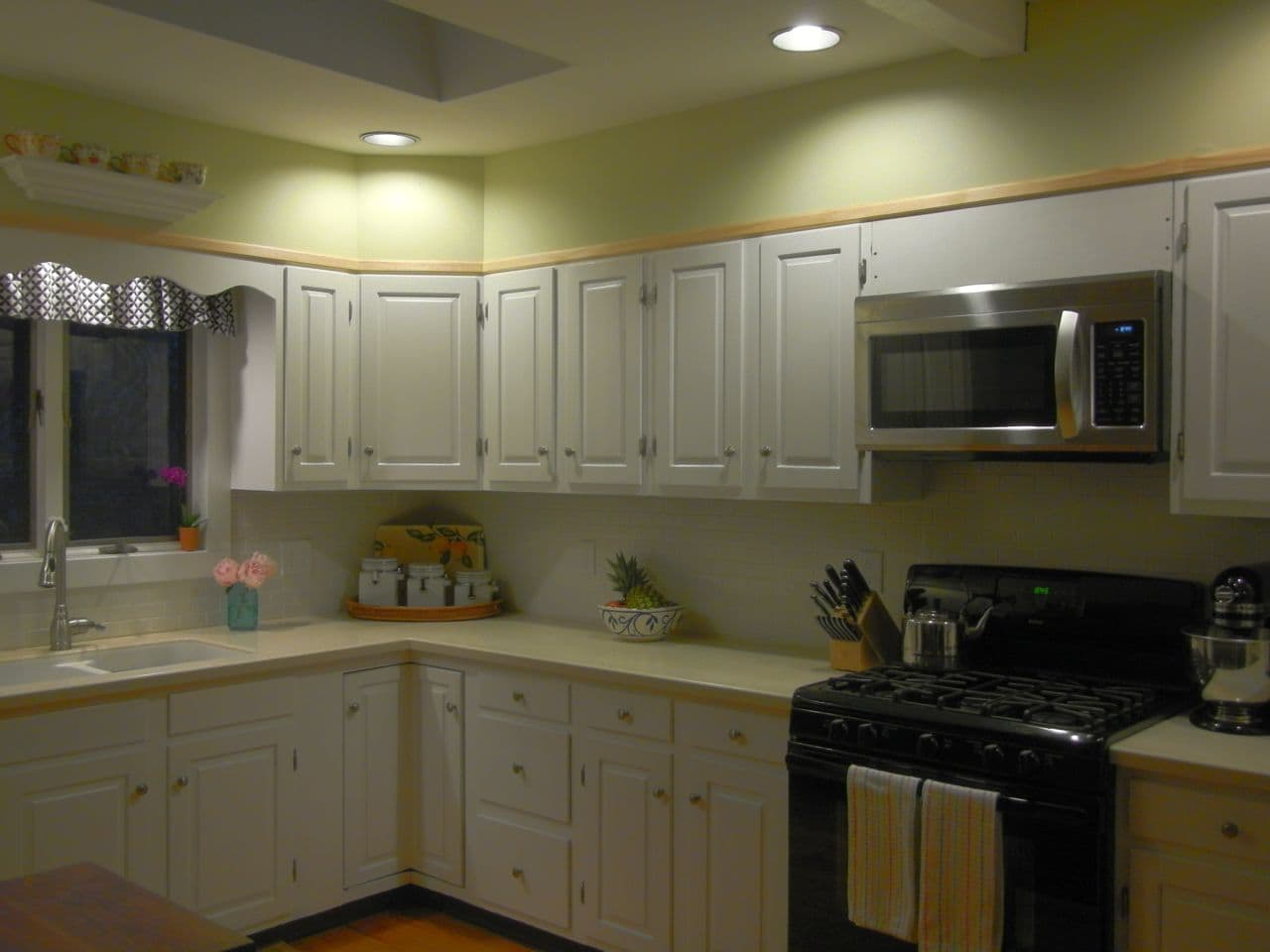 Here it is with the lights off and under cabinet LEDS on.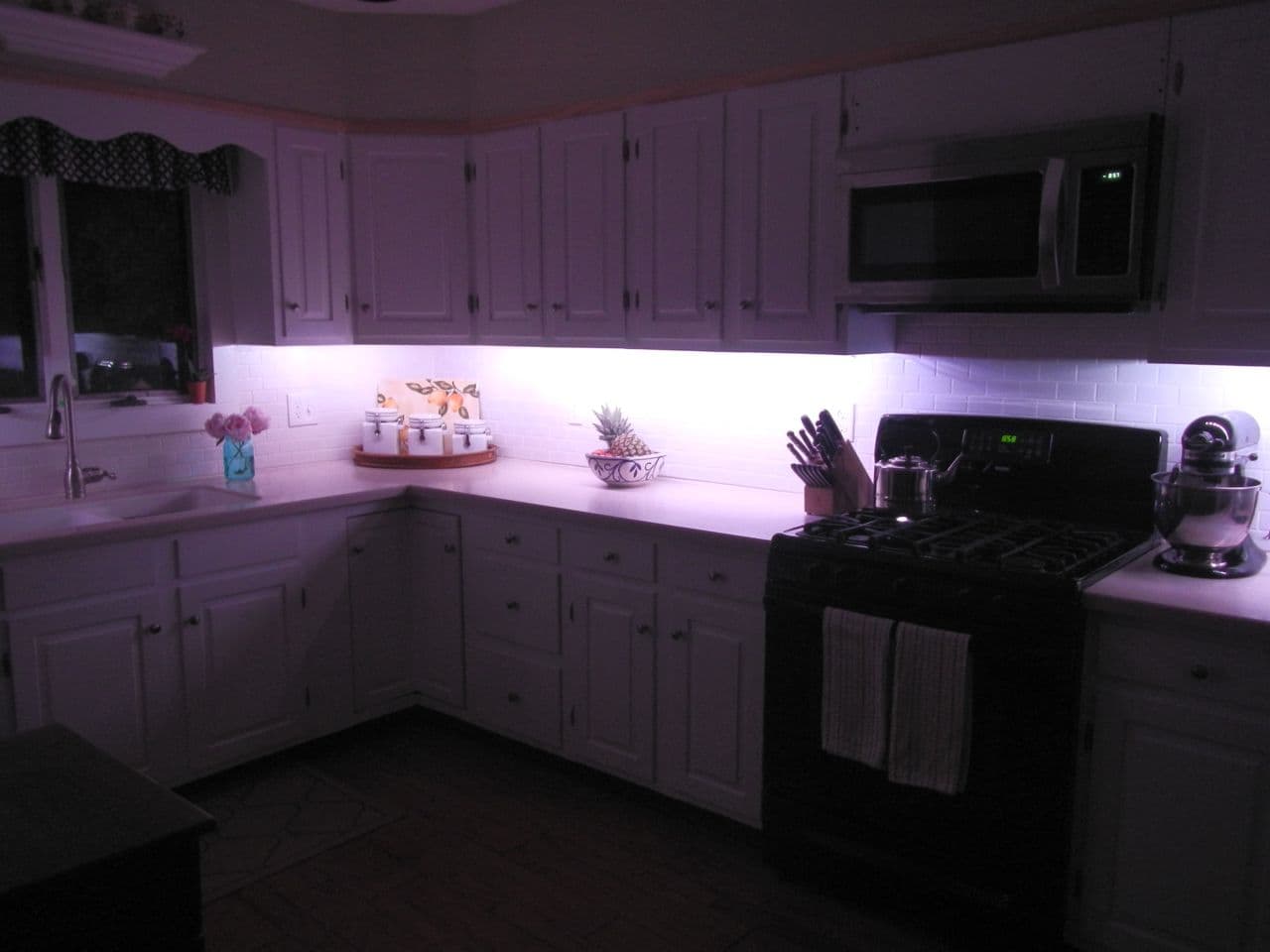 Kind of crazy, right? Crazy cool. At least I think so. It came with a little remote that would delight techies everywhere.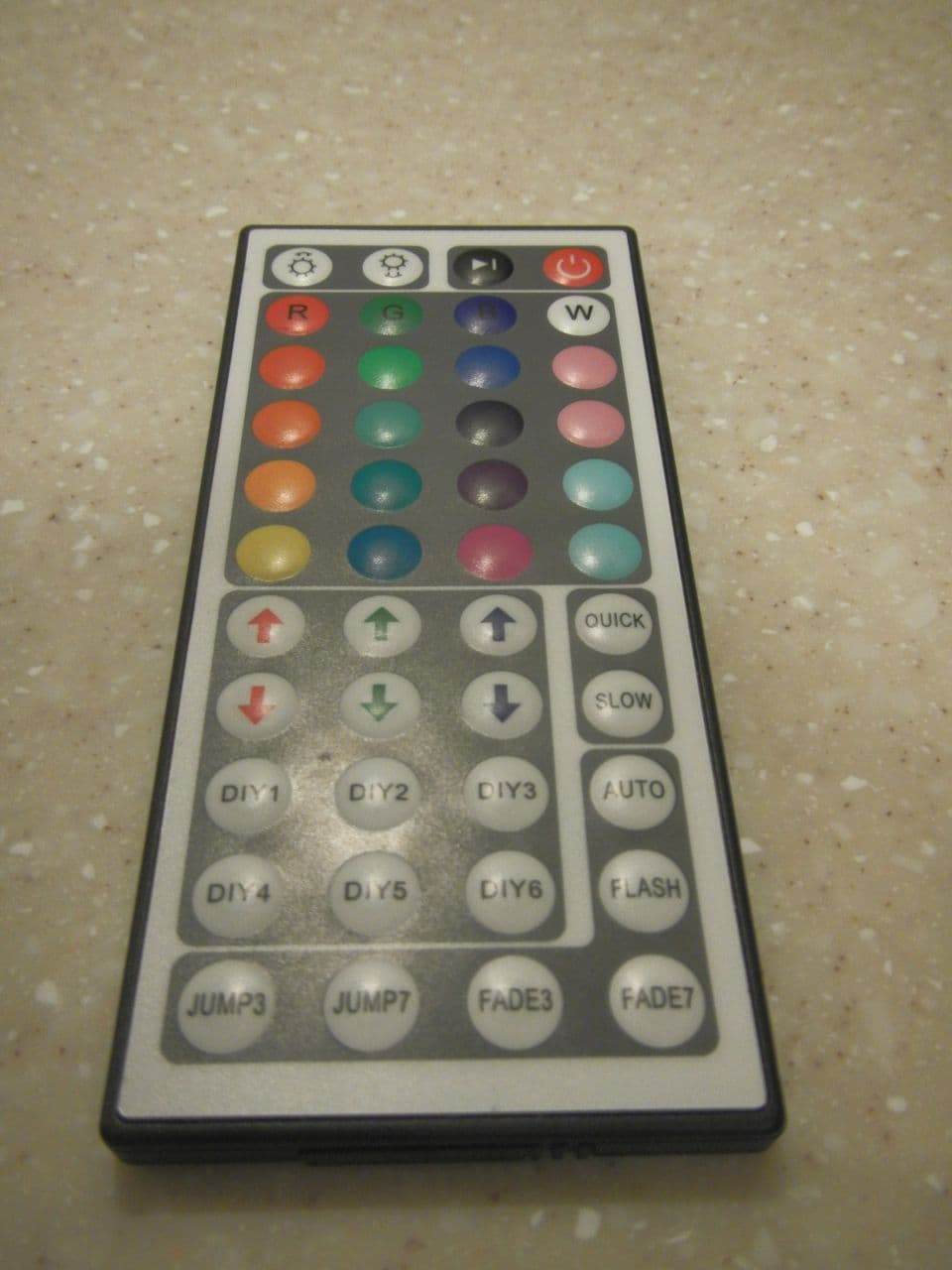 What is the remote for, you ask? I will show and tell you, in the video I made below… I turn the lights on 15 seconds in…
The trim is still not painted, but the nail holes are puttied so there's that. As soon as I get Harrison to sleep more than 40 minutes at a time for a nap, it'll happen. We're still a far cry from how the kitchen looked when we moved in.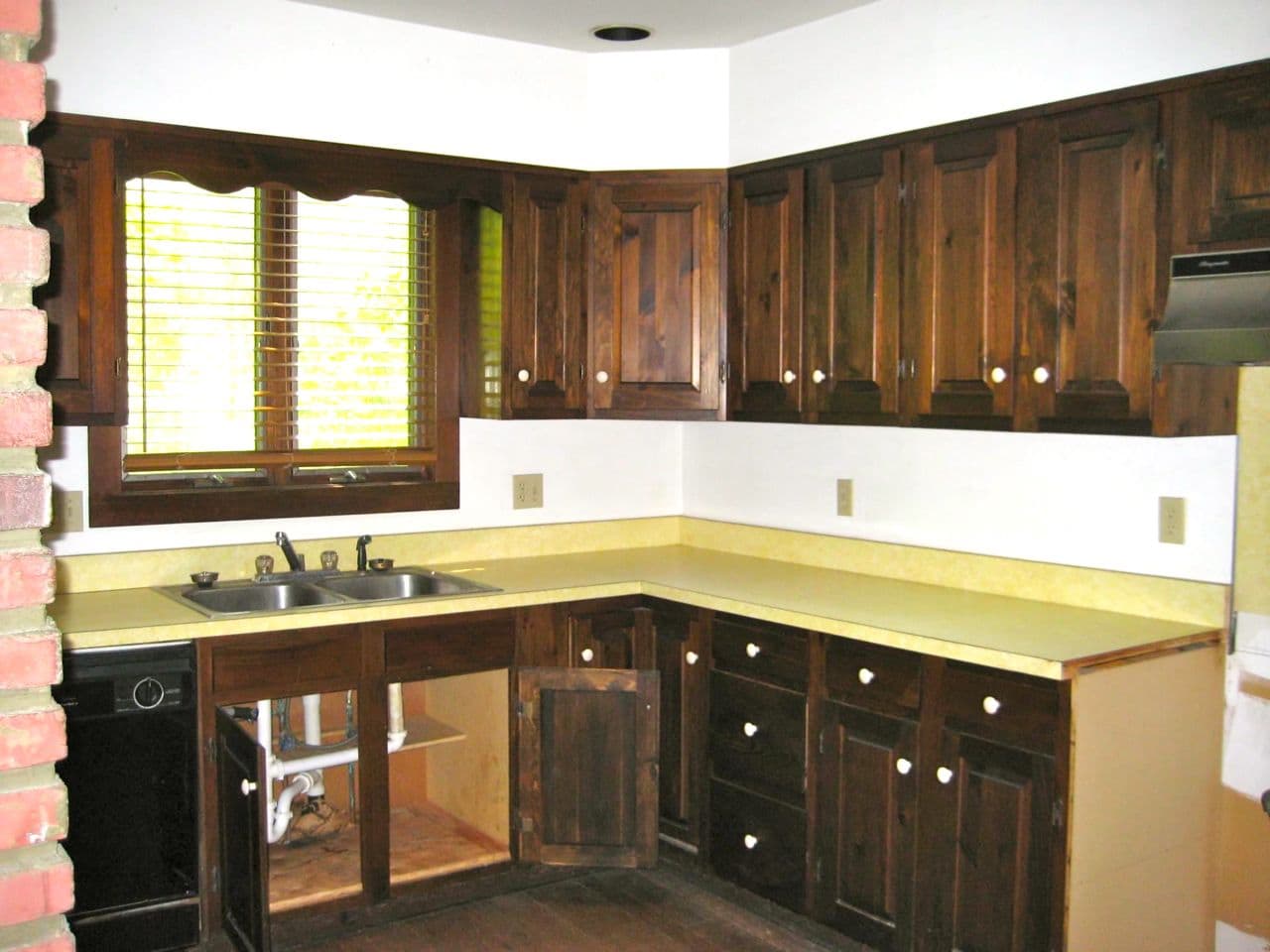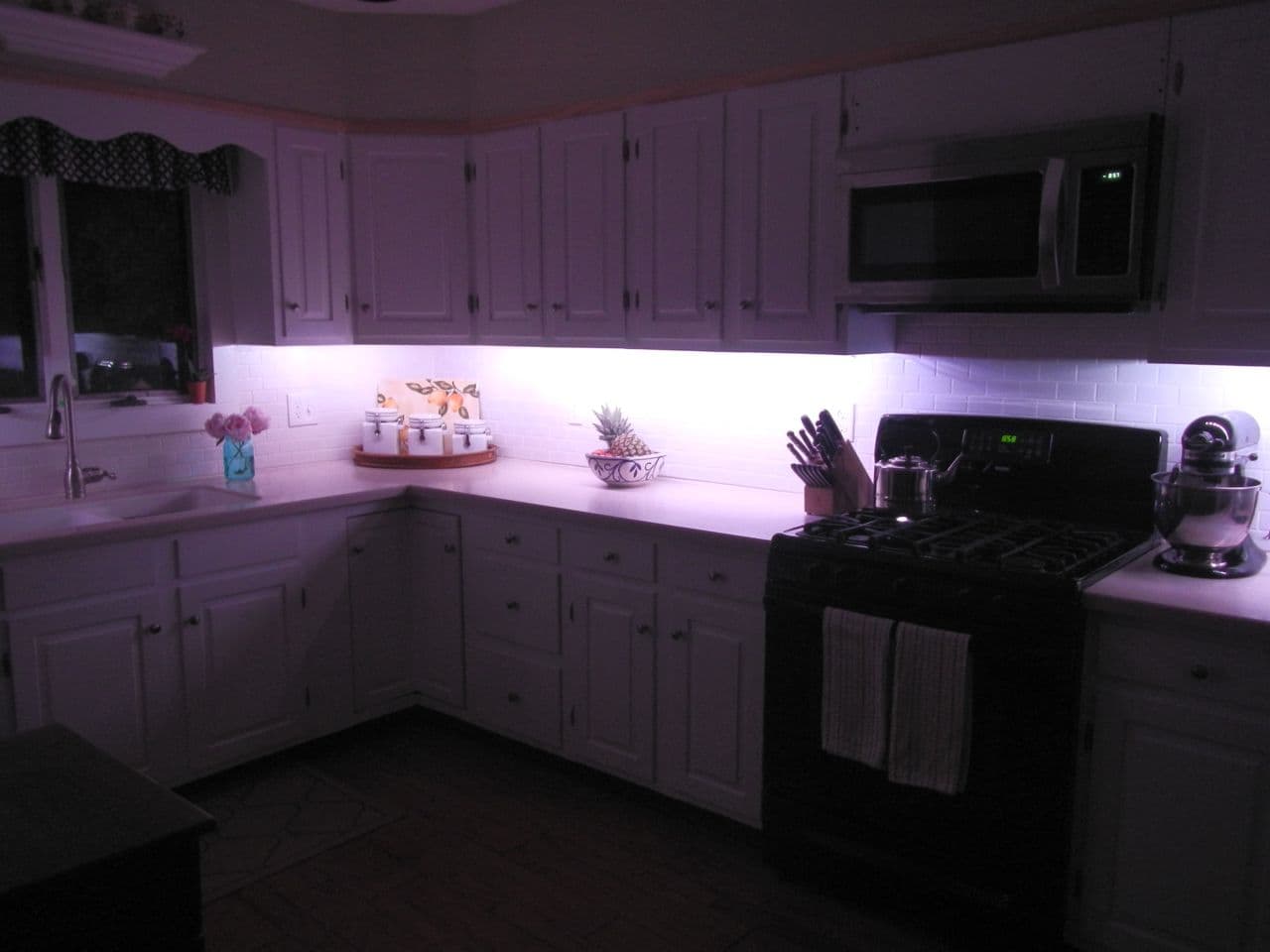 P.S. A day after Matt installed it, we saw a similar product being carried at Costco. Just sayin'…in case you want to hit that up and bling out your own kitchen.
P.P.S. After filming the video for this post, Matt turned it on the "Strobe Light" setting and we had a five-minute dance off. My husband doesn't dance at weddings, but he'll whip out his robot moves under a flashing strobe at 10pm. Go figure.