A few months ago, I removed the handrail in the stairway to update the hardware and strip off the dark stain in favor of something that would match the tops of each stair. I figured that since I'd be going up and down the stairs a million times to and from the nursery, I'd better get it done.
When we moved in four and a half (!!!) years ago, our stairway was rocking orange high-pile carpet. Lovely, I know.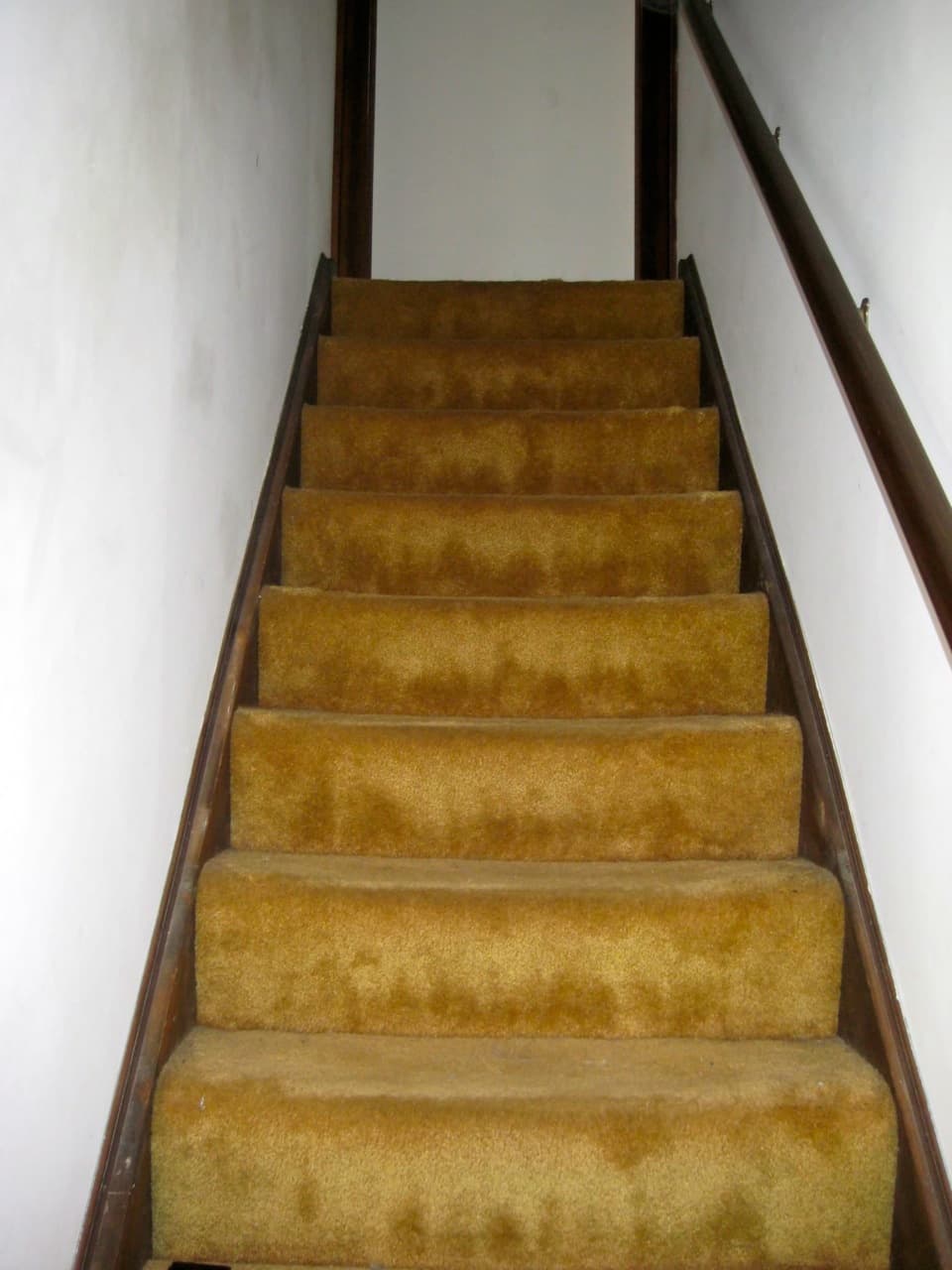 I like it much better today.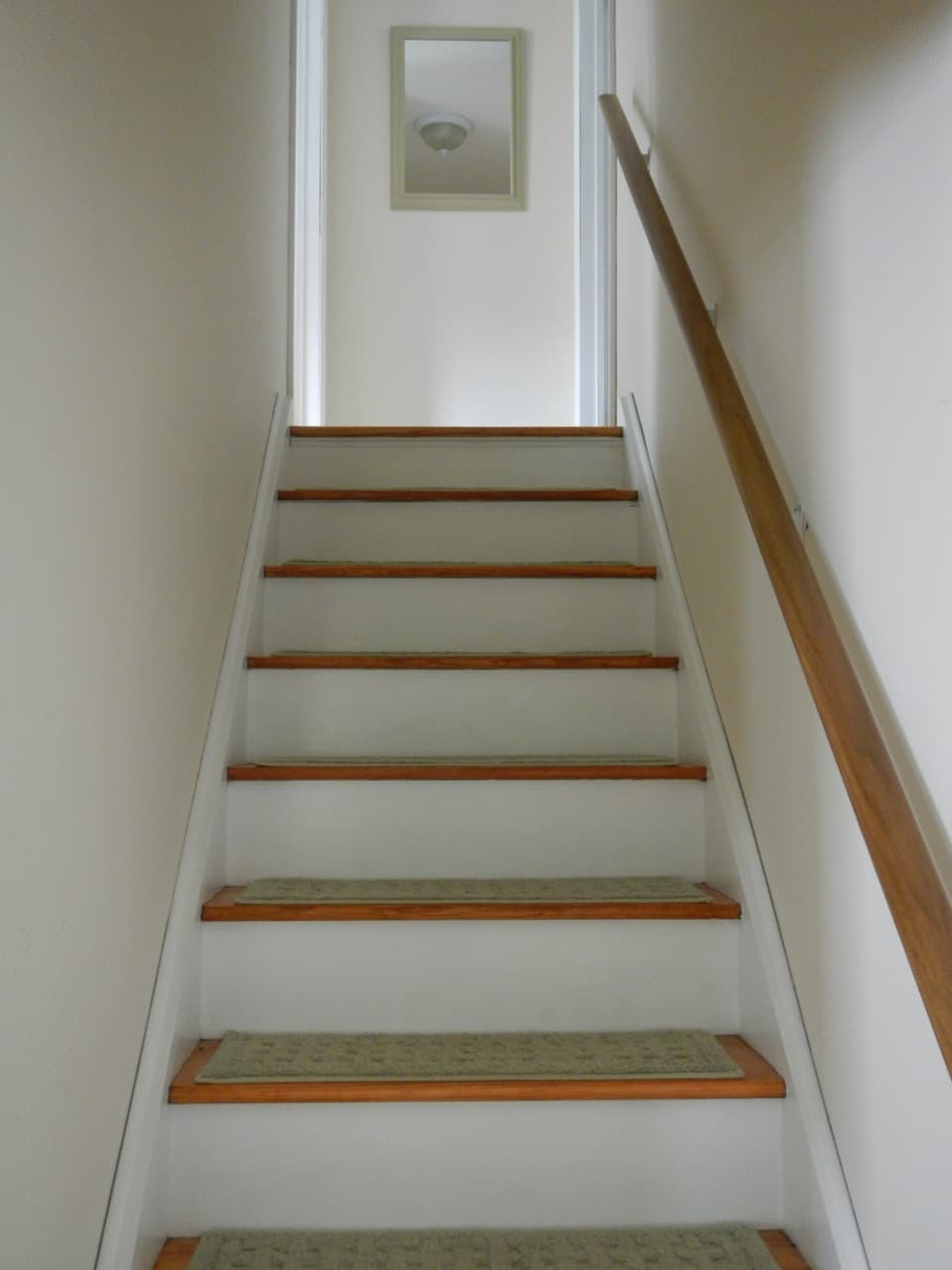 We ripped off the carpeting to have the stair treads professionally refinished, and I painted the running boards and stair backs. Fast forward to me coaxing Matt to remove the handrail for sanding, and we were left with the following…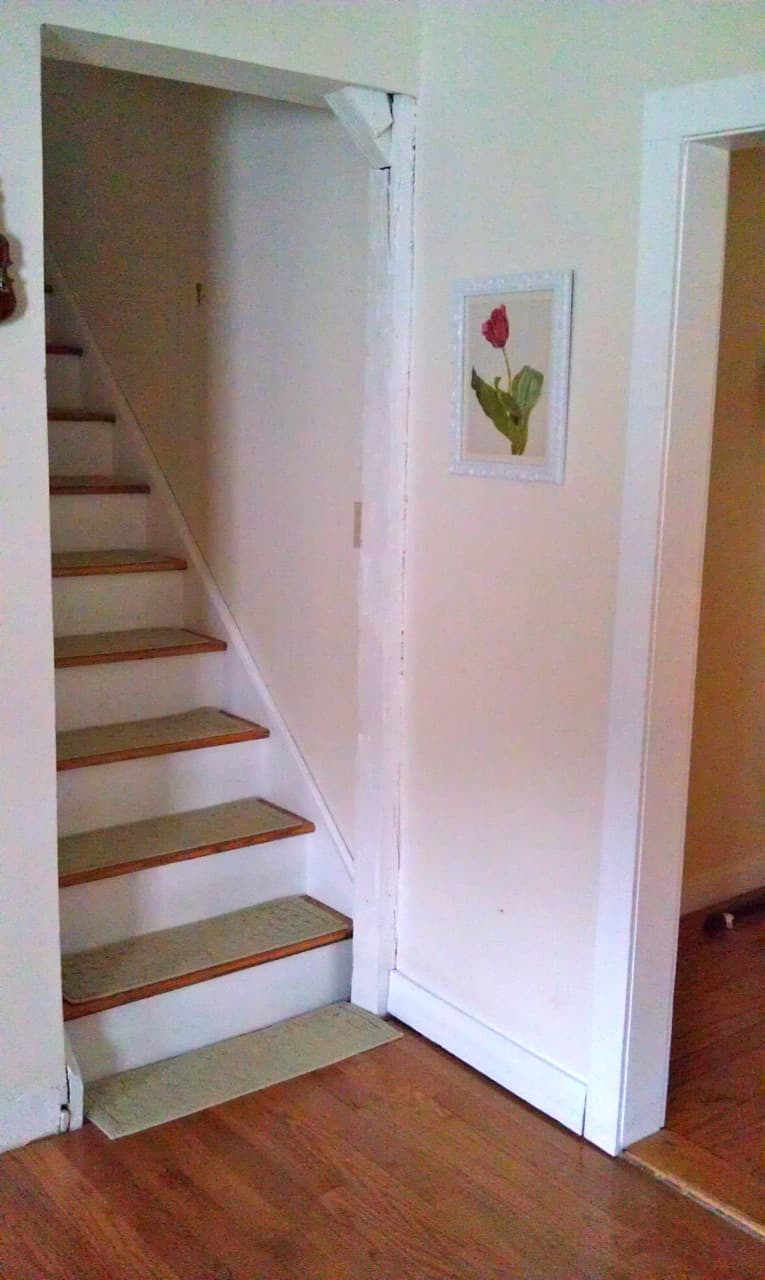 The hardware that held the railing to the wall was in rough shape - discolored and roughed up. We went to Home Depot to get new pieces but then I decided to try spray painting it first, so we walked out with a $4 can of spray paint instead of almost $20 in hardware.
Matt had the brilliant idea to attach the hardware to a board for easier painting.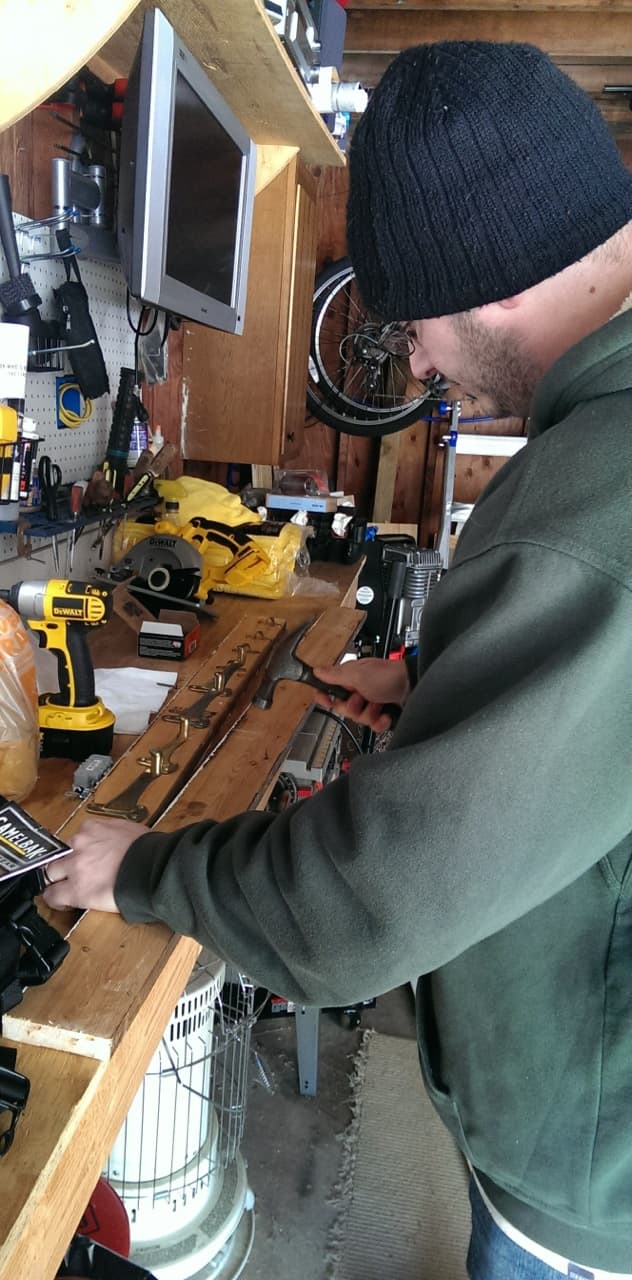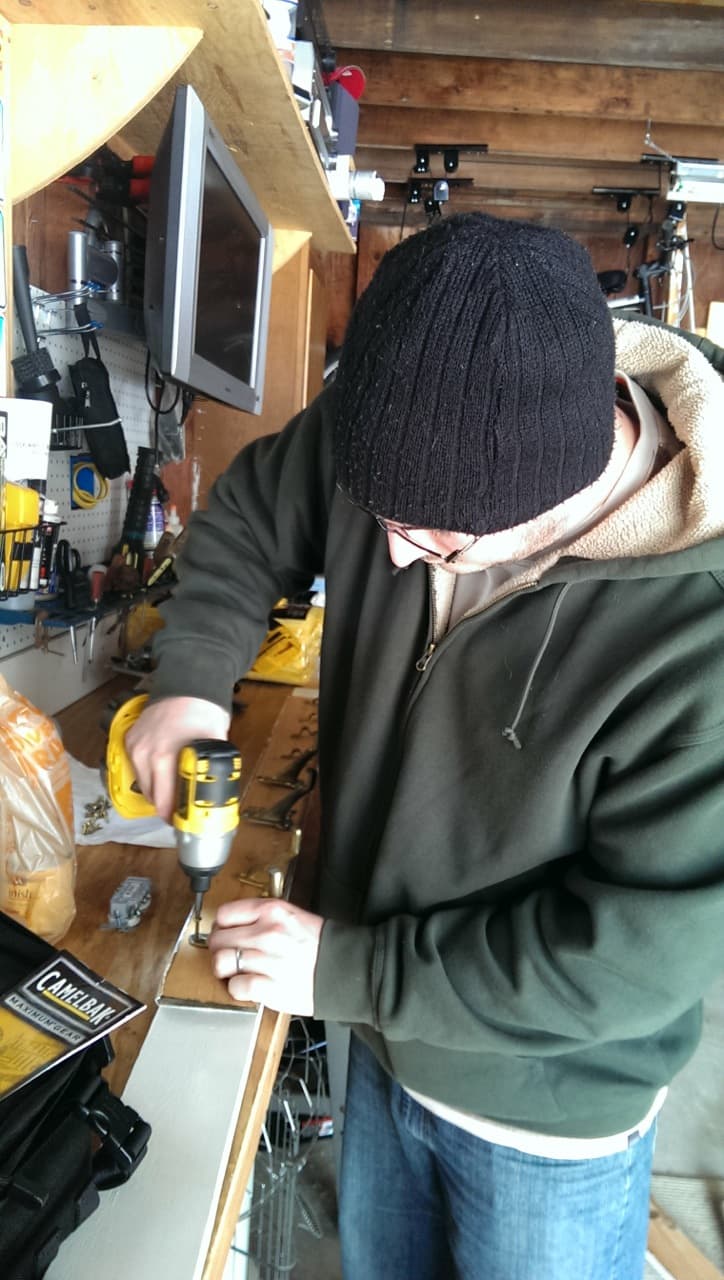 I slipped into spray-painting mode, which of course included a mask (I was 8 1/2 months pregnant at the time) and a raised eyebrow.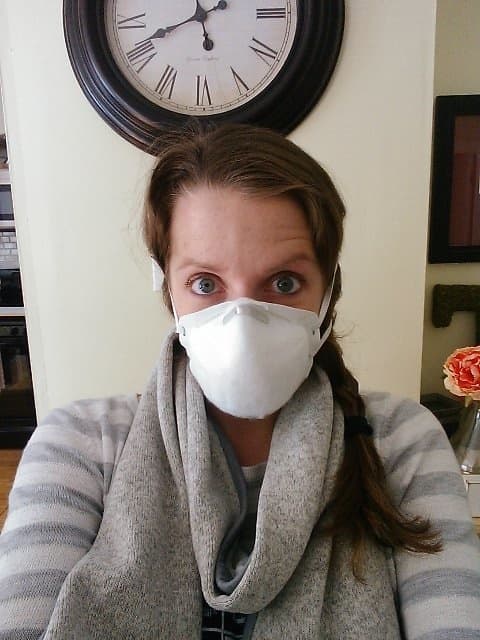 I threw the board down in the basement and went to work.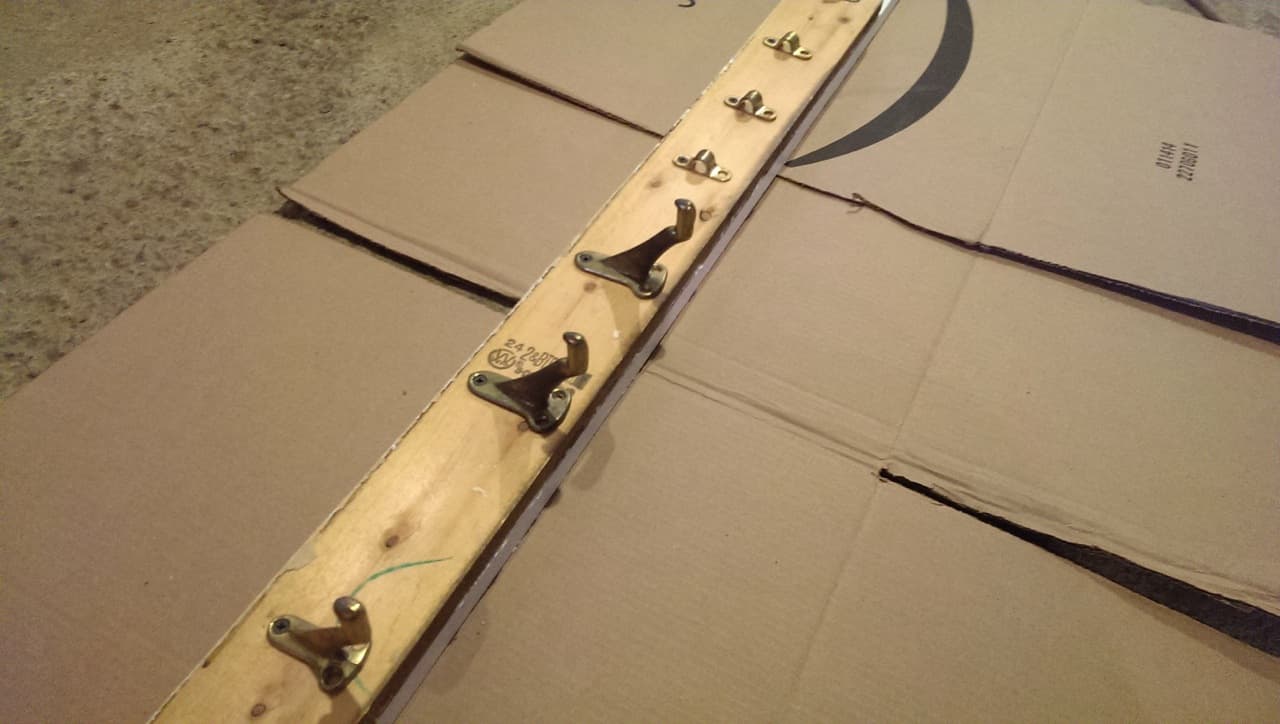 After 5 lightly misted coats of paint, the hardware was all set and it was onto the railing itself. Matt sanded it down for me, and I stained it in Matt's Grandma's basement since it was too cold to handle it in our garage. I used a natural stain and followed up with two coats of polyurethane. Griff was on hand to make sure everything went smoothly.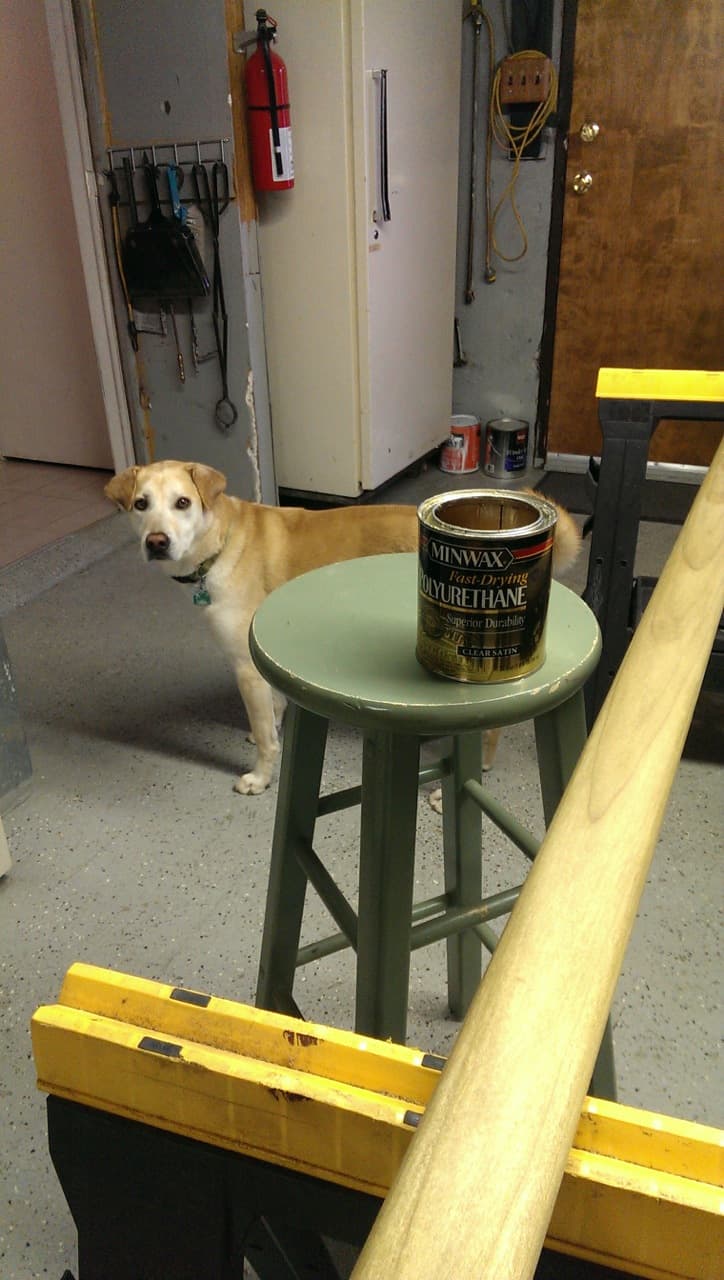 The railing was then smoothed out with steel wool and we brought it home to hang.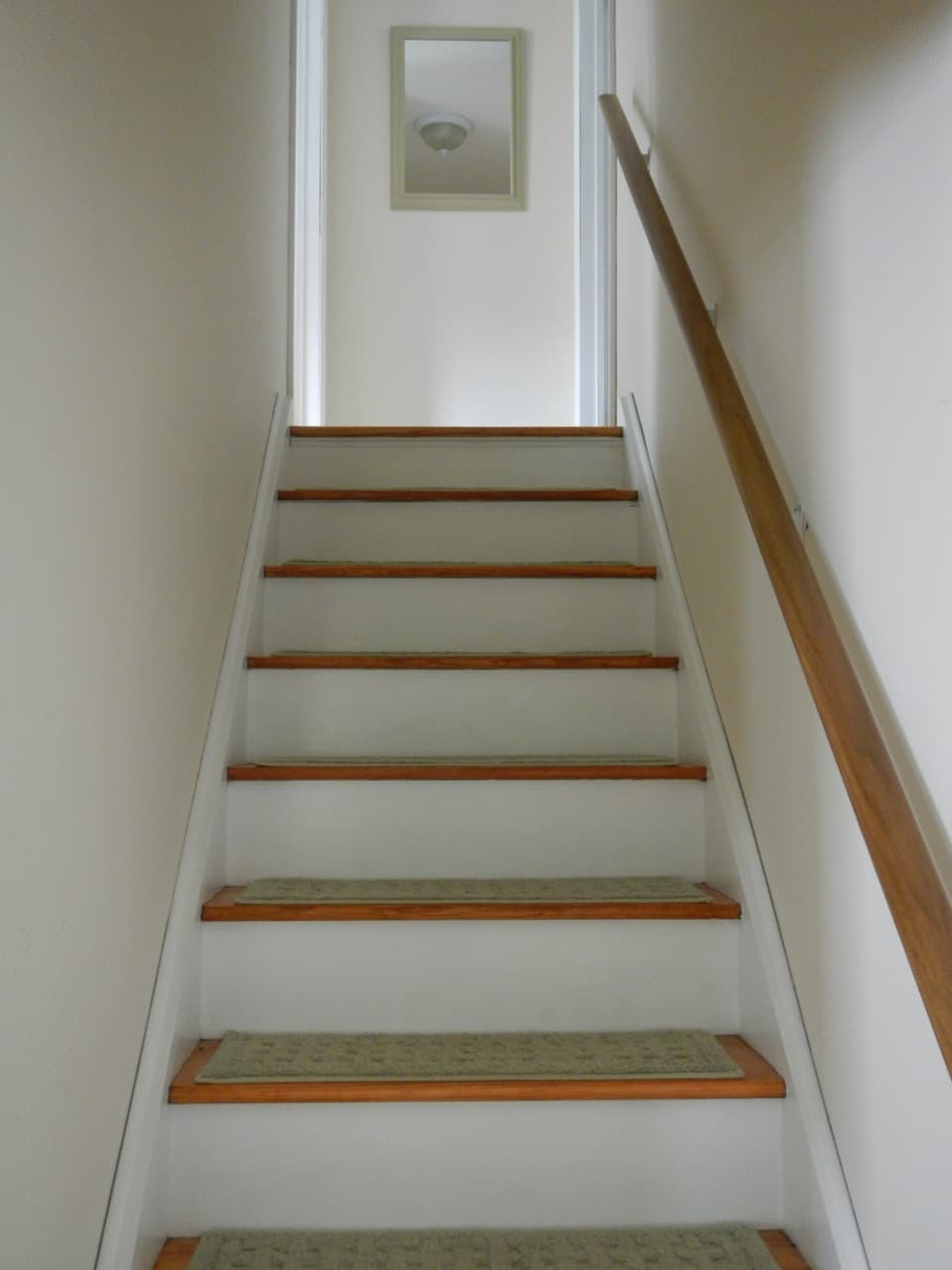 It's not a perfect match to the tops of the stairs, but it's much better than the dark stain that was there before. The best part? All we had to buy was the can of spray paint and a sample pot of stain.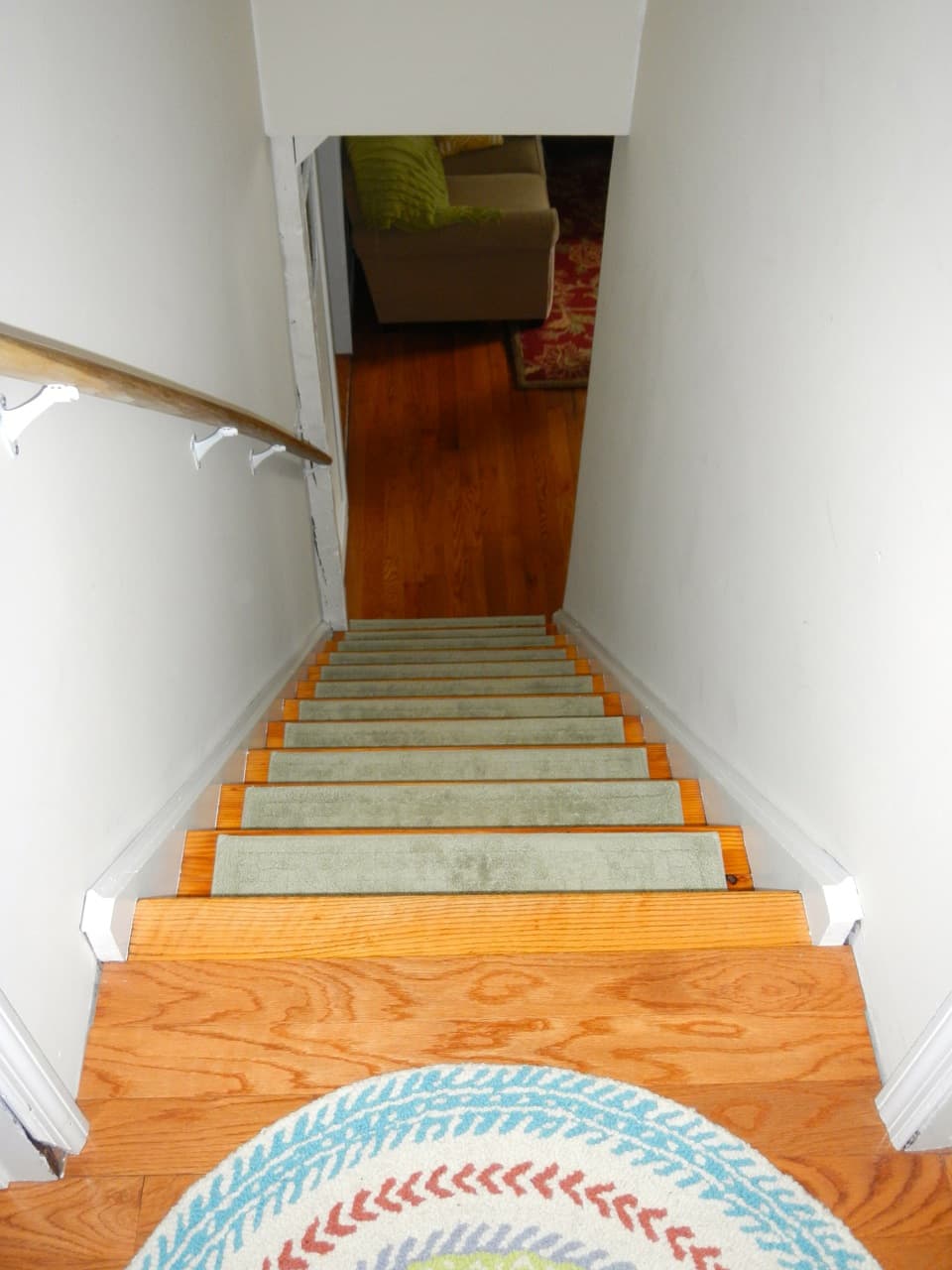 Now that Harrison is sleeping in his crib every night, it was essential that we get it hung as soon as possible. Since I'm going up and down the stairs at all hours of the night, it's nice to have something to hold this tired mama up!
We're definitely making strides, but have a little more work to do. The trim needs some touch ups and I'd love to find some art for the wall. All in time!