Apparently it's been three weeks since my last post (not counting the baby letter). Oops. We've been quite busy around here and I have about six posts in limbo, so as I warned, there should be a flurry of posts coming your way soon. This is the first.
When we bought the house five years ago, my aunt and uncle gave us a gift card to Home Depot as a housewarming present. We immediately spent it towards lanterns for either side of the garage.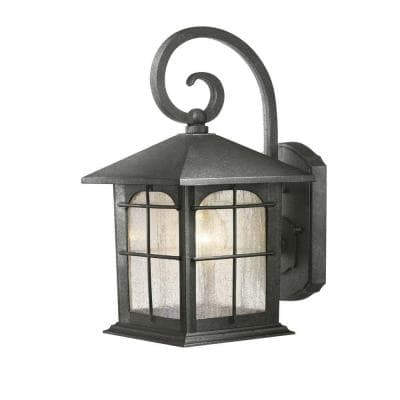 We loved them, but they sat in the garage for five years. Yikes. Talk about life getting in the way. Life = more pressing house projects.
We recently pulled them out and when we did, we realized that they were a size smaller than we'd like for our "oversized one-car garage." The scale was off and Matt asked if I could live with it. Knowing they had a size larger available, I told him that I honestly couldn't live with it. We went to the store thinking they'd NEVER let us exchange them for the size up after five years, but they did! Home Depot, I love you.
We came home with the larger lanterns and some electrical supplies to hook them up with the help of an electrician once they'd been hung.
Matt started by drilling holes in his mancave and popping the wire through.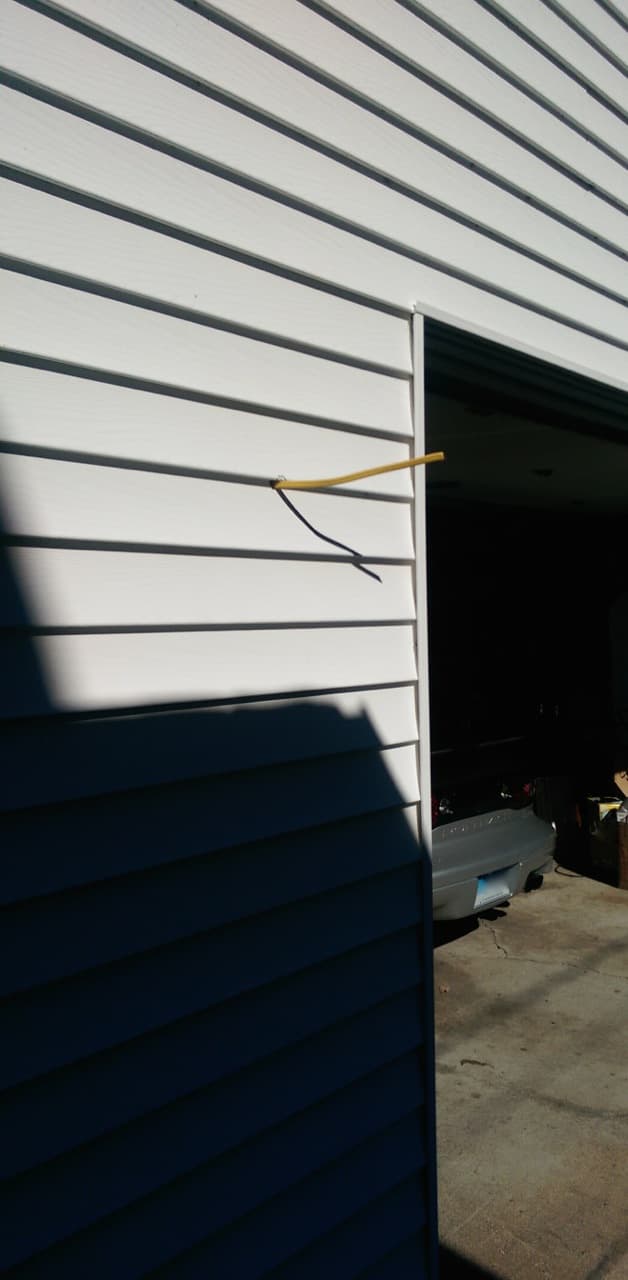 That feat alone is a testament to how much this man loves me. His mancave is HIS, as I mentioned in this mancave beautification post.
Next we hung plates that have groves to make the lantern flush with the siding itself.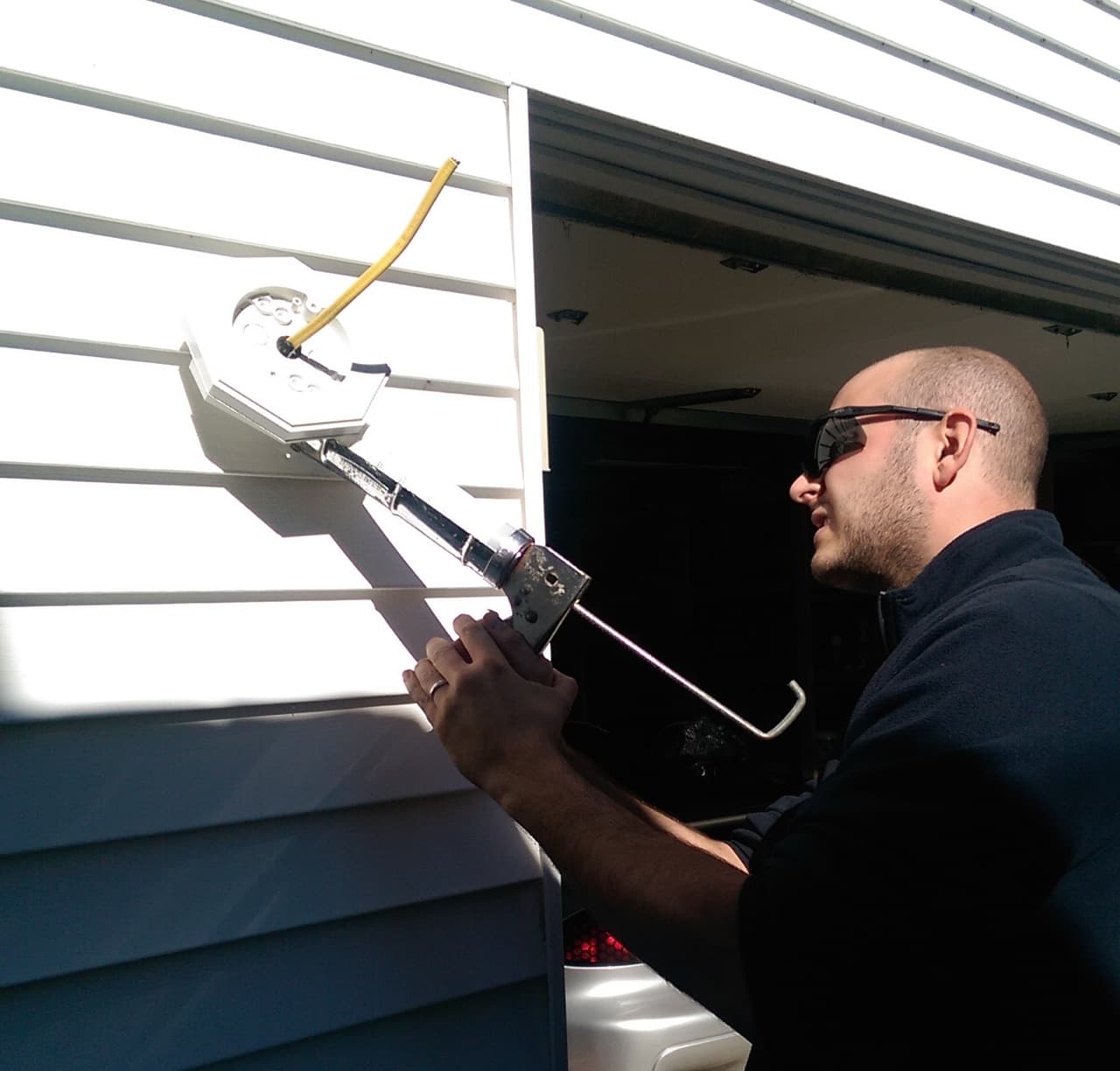 Matt then hit a few spots with a clear, waterproof silicone to keep moisture out of the electrical elements.
My parents had come up for a visit so my dad was on hand to help Matt.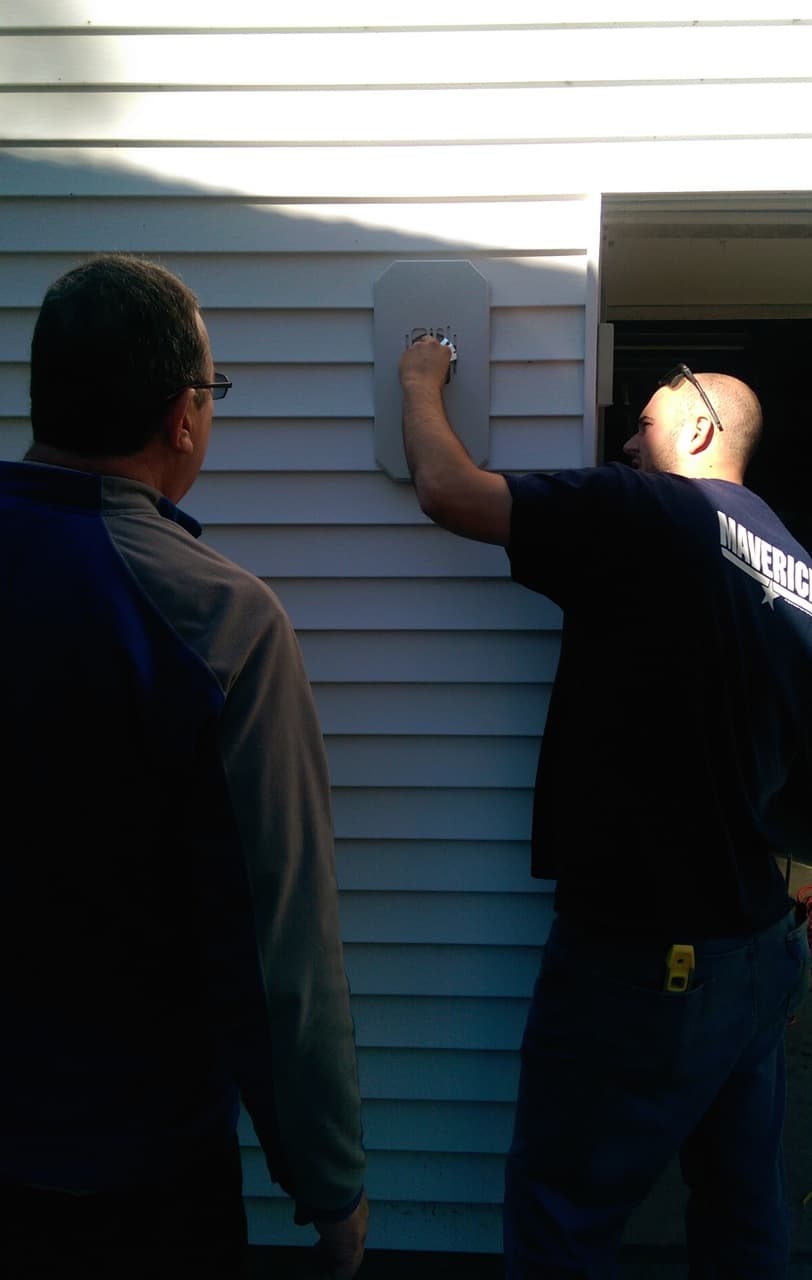 The plate they're working on in the picture above came with the lanterns and serves as the mounting base for the lantern itself.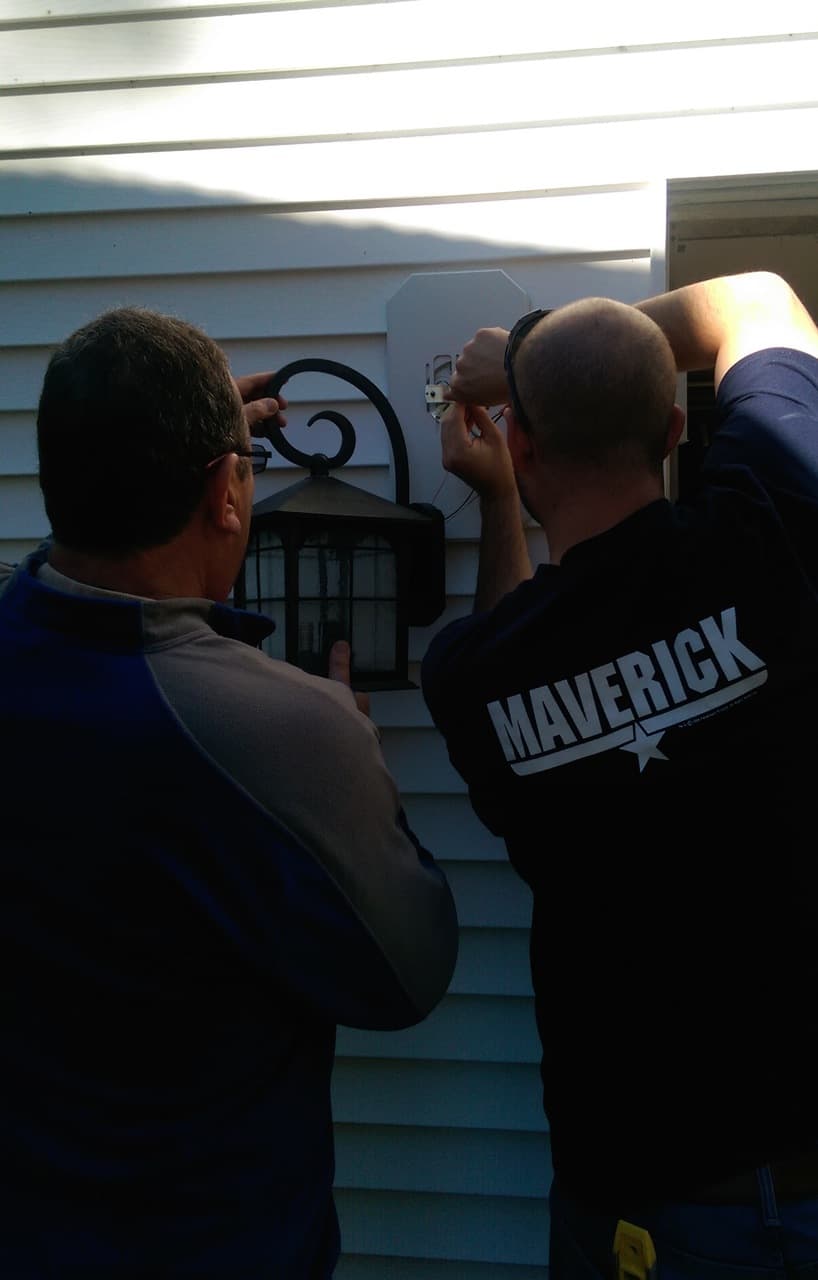 Besides taking pictures of the process, I kept my eyes on the pups while my mom watched Harrison.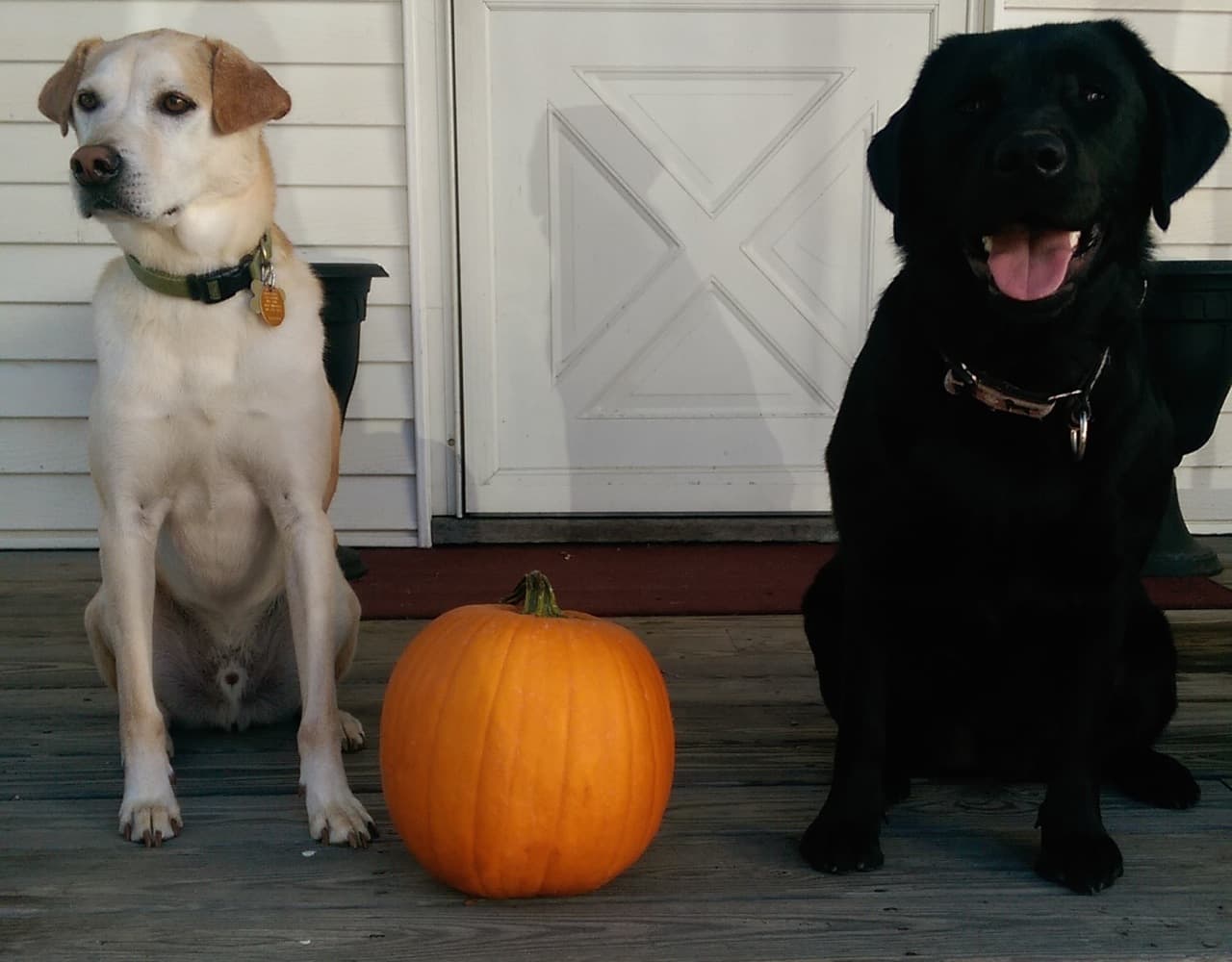 When Matt and my dad moved on to the next lantern, my dad's eagle eye caught a crack in the glass, which was a bit of a bummer. It set us back a few days as we made the exchange and waited for a good combo of daylight and dry weather. It's funny that by the time we hung the second lantern, it was freezing. In the first picture with my dad, Matt's wearing a t-shirt. To hang the second lantern, he's all sorts of bundled up.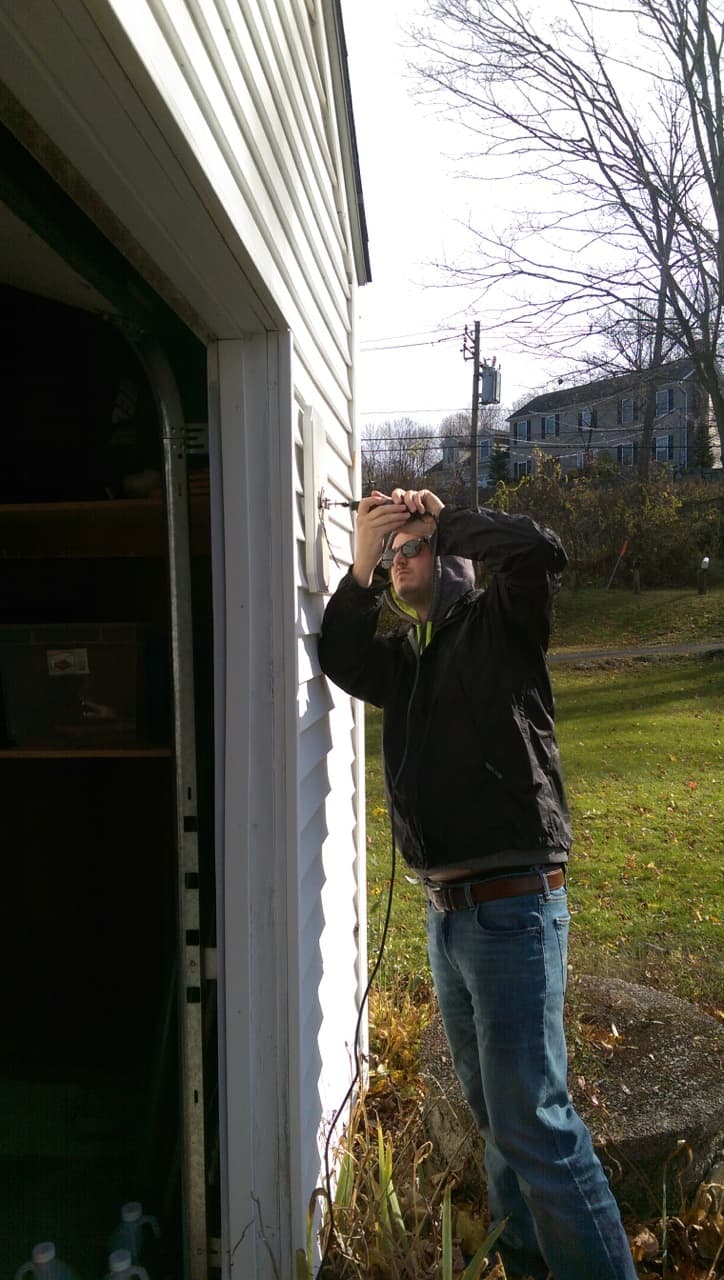 At one point, the screws we were using were a little too long for what we needed, despite coming with the lantern packaging. Matt had fun sawing them down with power tools - I liked the sparks.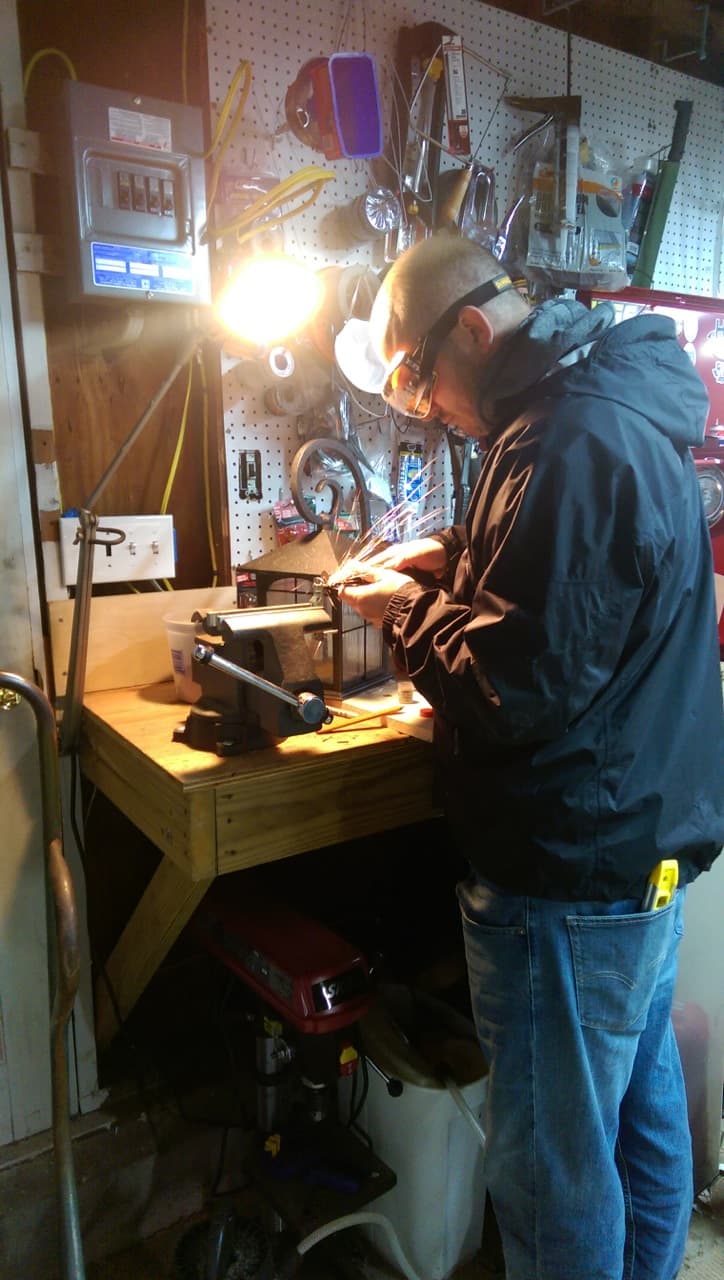 We hung them up and I love them up.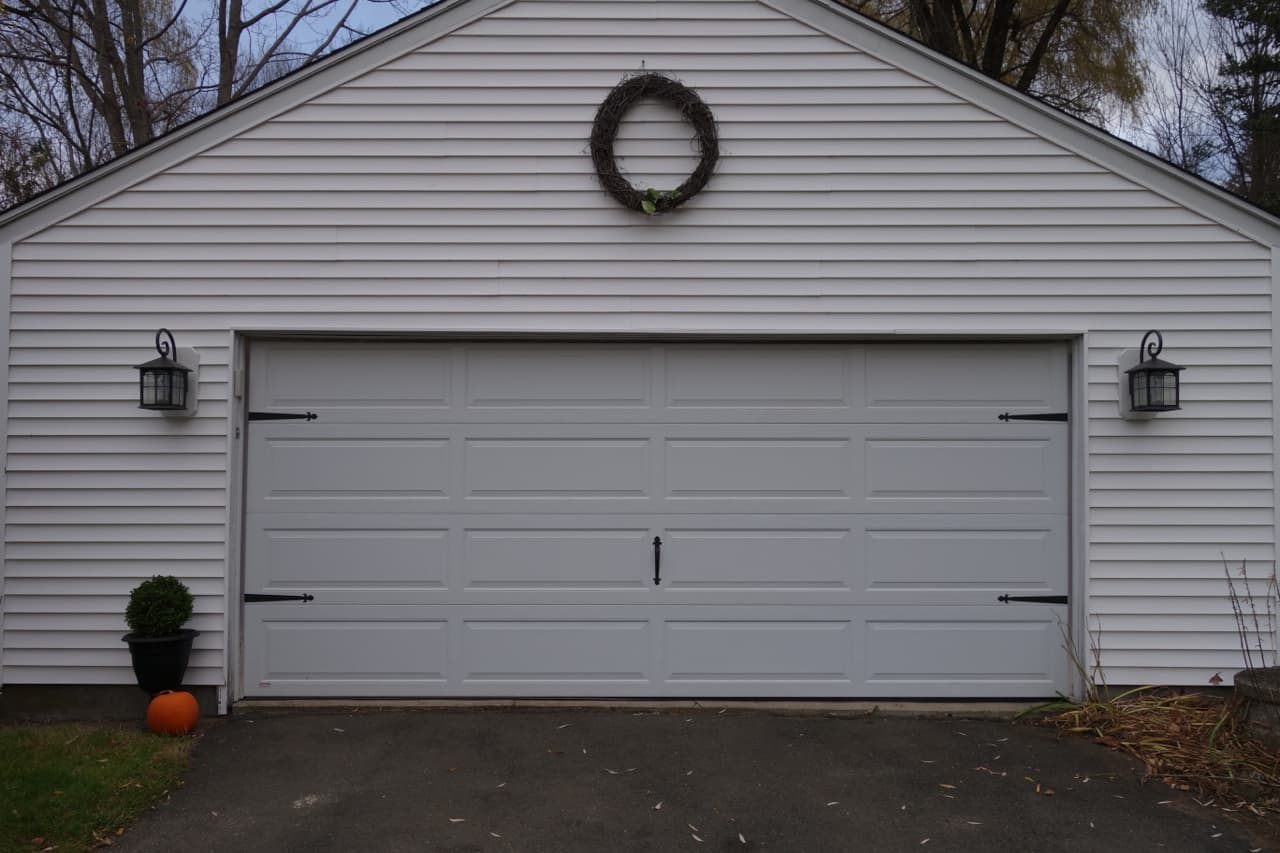 The garage isn't completely symmetrical which normally drives a girl like me crazy but it doesn't bother me here. I just measured each light the same distance from the garage door to make sure they looked okay. I added one of my cheap-o urns(it gets the job done when you don't have $150+ to spend on each!) with a fresh boxwood and a pumpkin and it works. The wreath needs some added color and the garden on the right side is obviously a little sparse this time of year but come Spring, this spot will be looking pretty good.
They were left as is, without power, for another week or two as Matt ran all of the wiring himself. Then, he had his cousin, an electrician, come and spot him as he hooked them up to the electrical panel in the garage.
Combined with the previous "best garage update yet," the lanterns light up the driveway perfectly and give an added "wow factor" to the curb appeal that the house was generally lacking. Matt tried to get a shot at night but without the tripod and the right lighting, it was a bit tricky. You get the basic idea. I'll update it when I can with a better shot.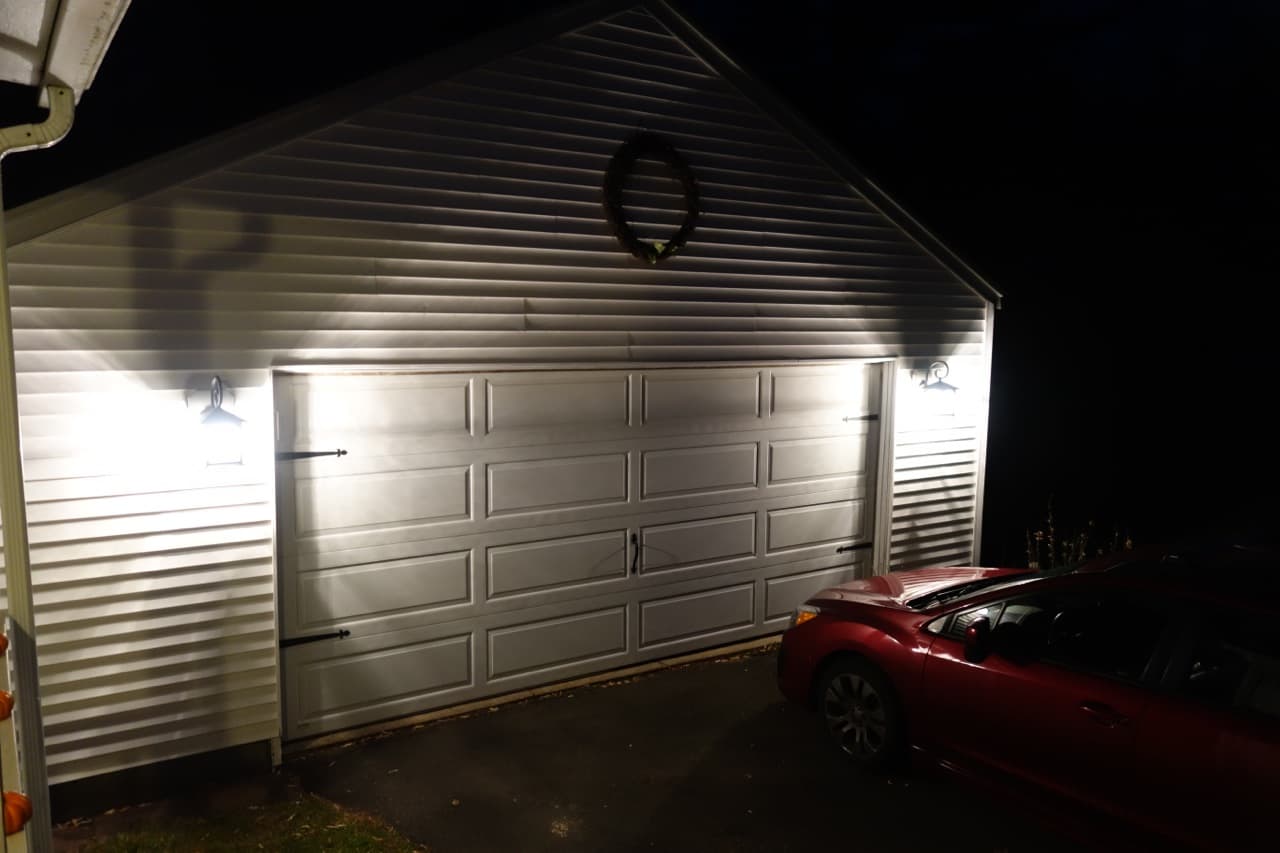 And Harrison just had to know what Daddy was up to so he got right up against the door to check everything out.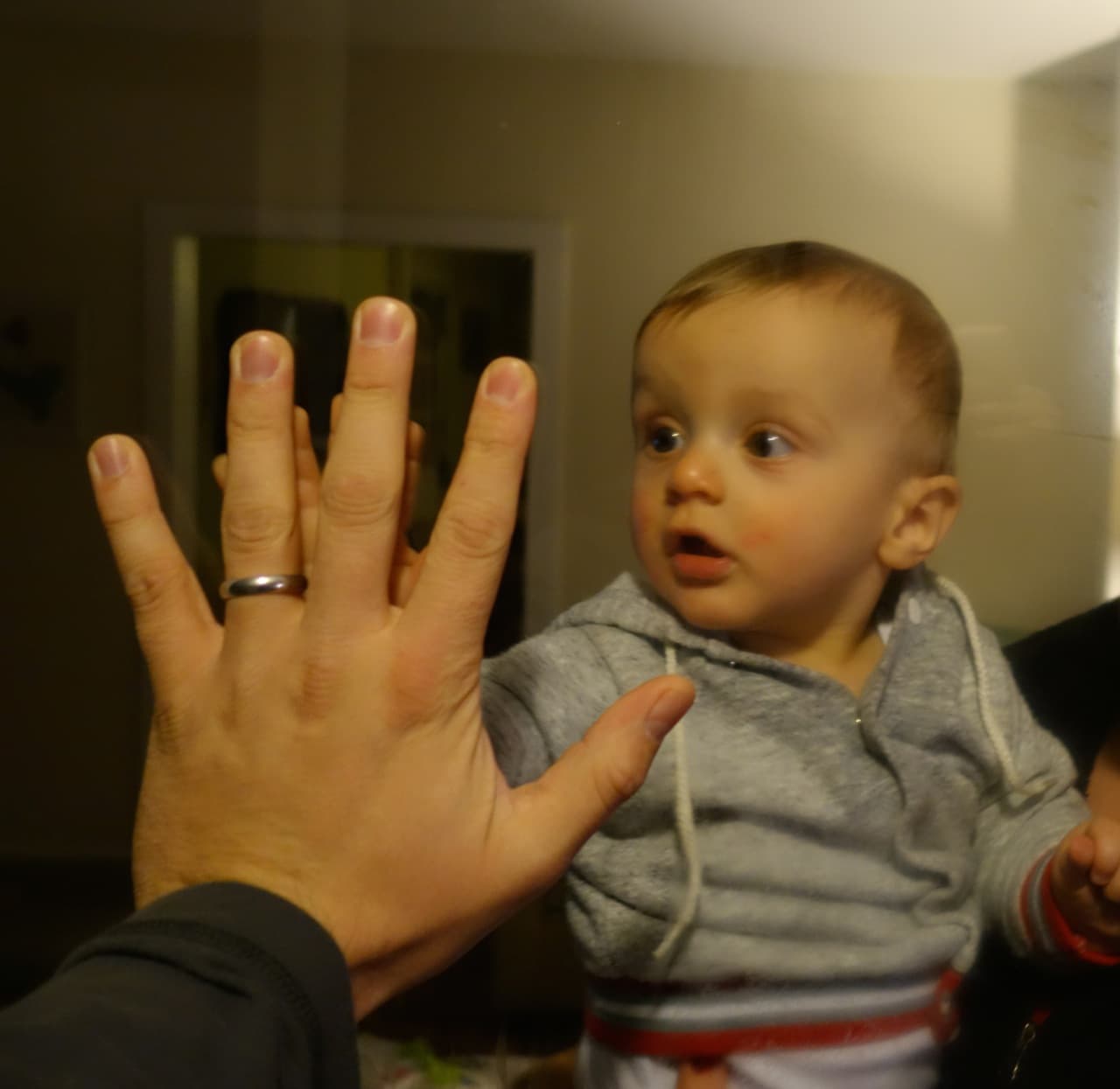 The funniest thing is that this newest curb appeal addition has me really excited for outdoor Christmas decorating this year. Wreaths, spotlights… Hell, I may even wrap Wonky in lights. We'll see.
The initial gift card from my aunt and uncle really helped to defray the cost of this update (thank you again, AA & US!) but with the larger lantern exchange, all of the electrical supplies and a fancy timer that turns them on at dusk, off at midnight, on at the break of dawn and off at dawn… this project set us back about $200. I'm still really happy with that. I think it's a real bang for those 200 bucks. What do you think? Anyone still tackling outdoor projects like us? Or are we the only crazy ones?
P.S. Yesterday kicked off "Days of Kindness," a campaign to perform 26 acts of kindness to honor the lives lost at Sandy Hook Elementary in 2012. Please consider participating. It's a wonderful way to honor the victims and to shed a positive light on this time of year. It can be super simple or very elaborate if you're the Pinterest-y type. Check out my Instagram feed for more info. @schoolhouserehab