Let's talk about the kitchen progress. Or lack thereof. I'm a slacker, I know.
A couple of months ago, Matt and I finally got around to installing new trim along the top of the kitchen cabinets.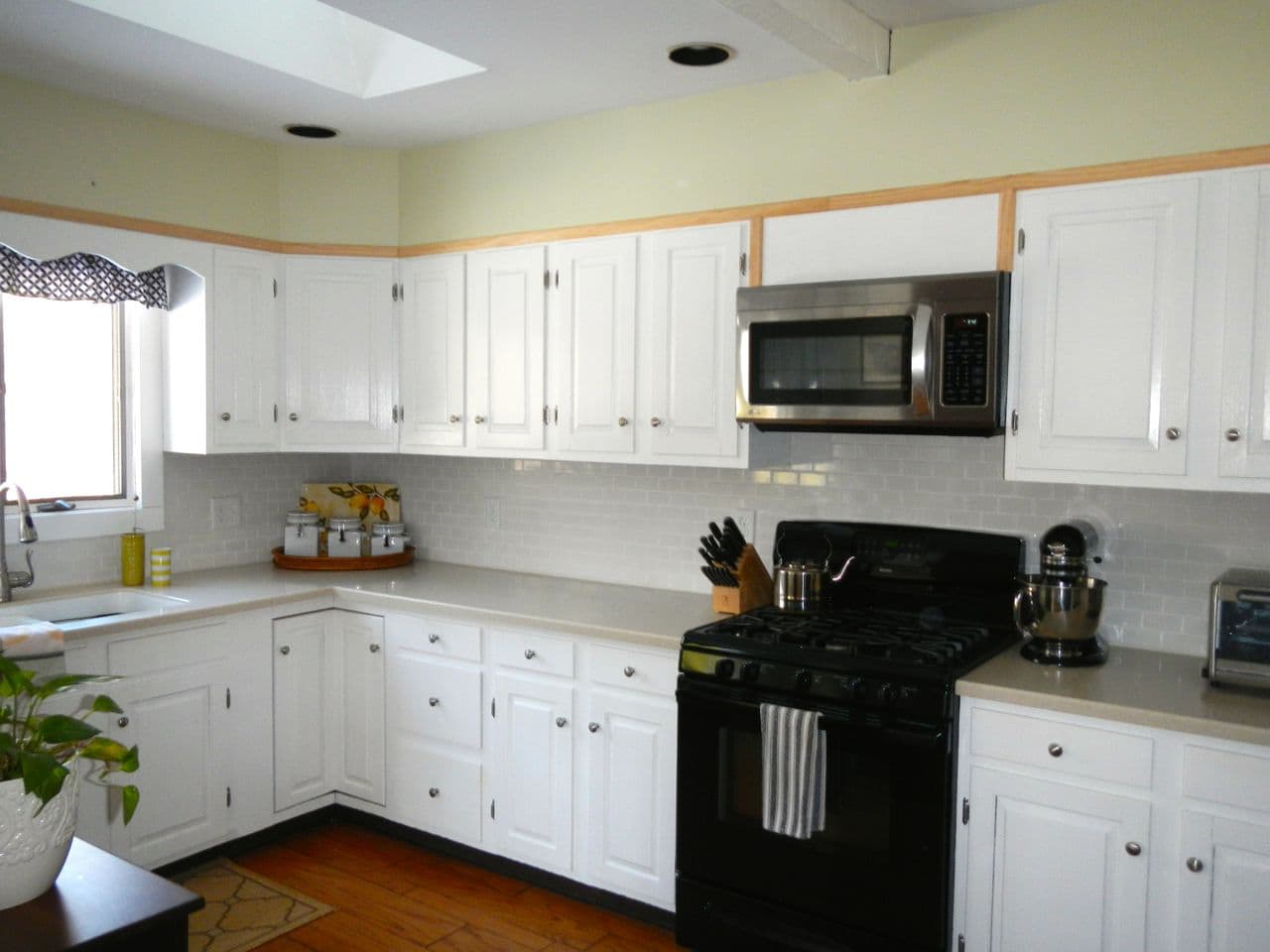 I have yet to fill the holes with wood putty and since I've yet to do this, you can imagine I've yet to paint, too. It's on the short list now, so hopefully I'll get this done before the end of the month. As soon as I putty and paint, I'll need to address the problem of what to do with the space above the microwave…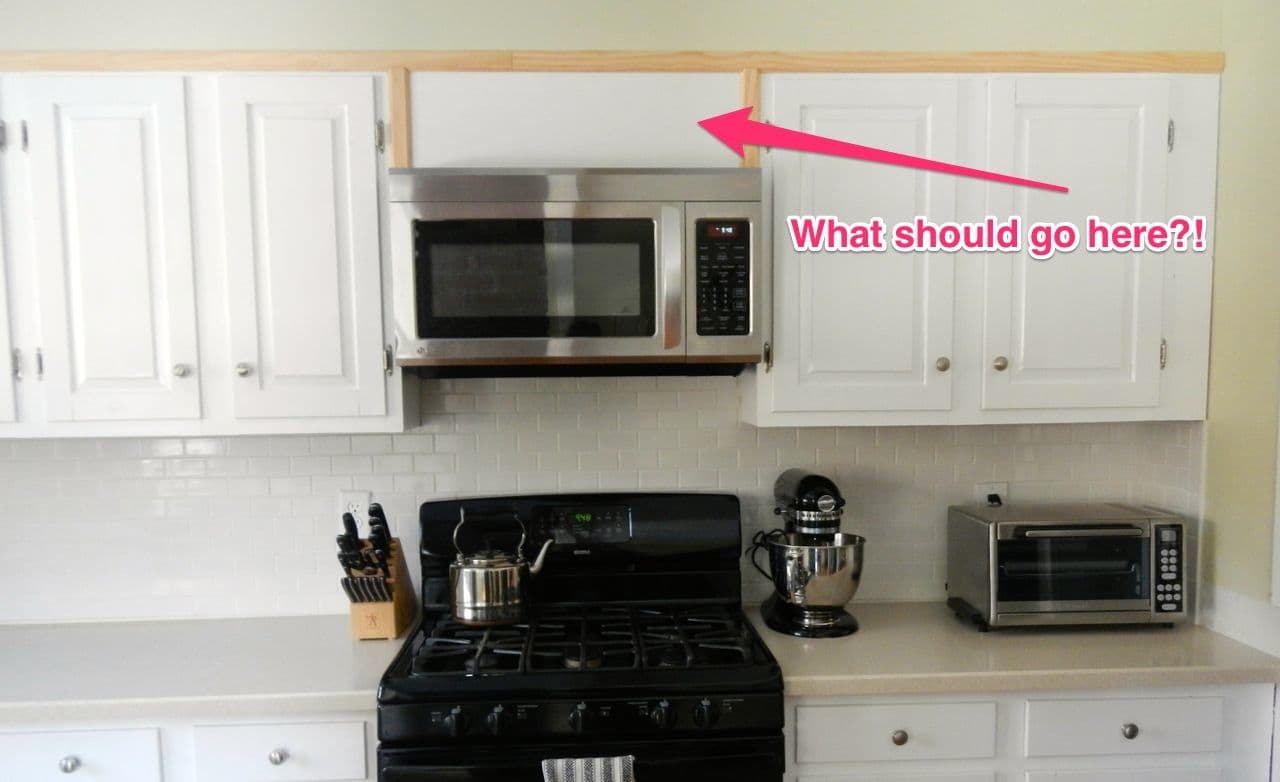 I've thought about hanging a shelf with some cute accents (too dangerous).
I've thought about stenciling a fun design (too kitschy).
I've thought about hanging letters spelling our monogram or stenciling our monogram (too dangerous and kitschy).
Then, I was reading this month's issue of "This Old House" magazine (while chuckling at all of the doodles) and fell in love with an idea featured in a kitchen redo where the homeowners hung a piece of art above their stove. Check out that whale chilling in the middle of their range hood cover.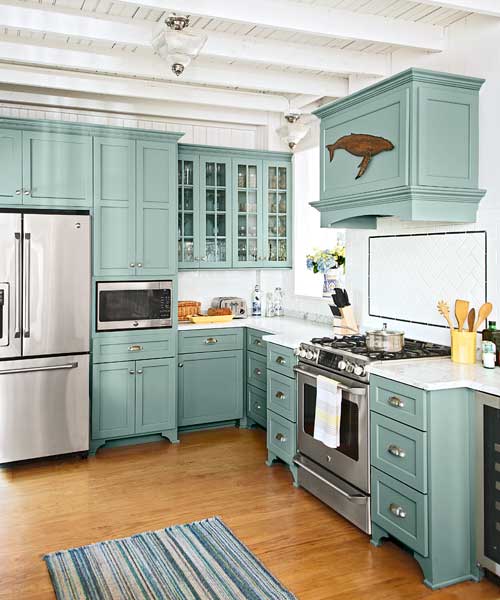 Isn't that kind of cute? Of course, it doesn't hurt that the rest of their kitchen is beautiful, too.
If I find the right piece of "art," it wouldn't be dangerous and it wouldn't be kitschy. Score. With limited space in this house to display fun pieces of personality, this space is now a welcome challenge. As soon as I get that trim painted, I think I'll reward myself with a shopping trip to see what catches my eye.
What do you think? What would you put in the space?