After living with the one set of panels in the living room for way too long, we are in business with 3 full sets of living room curtains and I am one happy, happy girl. I bought a curtain rod on Amazon a couple of weeks back but didn't read the description carefully enough (I'm very click happy on Amazon - so what?!) and ended up with a rod that was the right length but had "brushed nickel spheres" on the ends that were the size of my head. No, not really, but they were seriously 4" in diameter. The other two windows in the room have rods that are 1" in diameter. Ooops. Next time, I'll read through the whole description before 1-clicking.
So, off to Target I went (no argument there) to pick up a long curtain rod for the double window, and begged and pleaded smiled sweetly with one evil eye at my husband to get him to hang it for me so I could hang the last set I'd been neglecting. He obliged, and the back of the living room was disheveled pretty quickly in the process.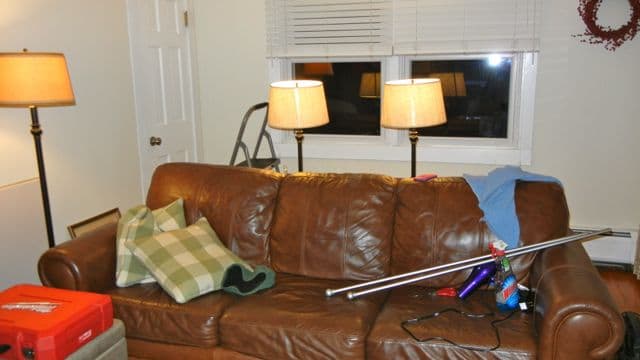 But it was worth it!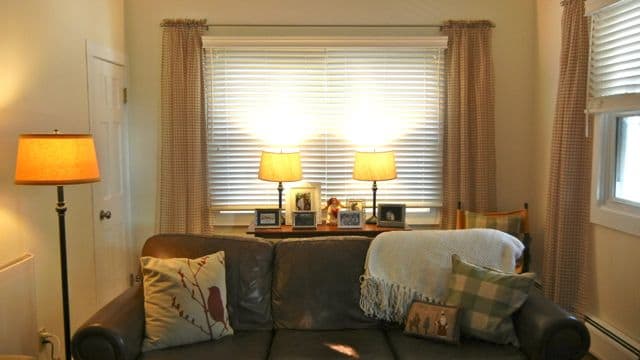 It makes the room feel so cozy! I can't stop staring at them flanking that back window. I seriously ask myself every time something so simple comes together like this: How did we live without this for so long!? Here's a reminder of the room 3 years ago…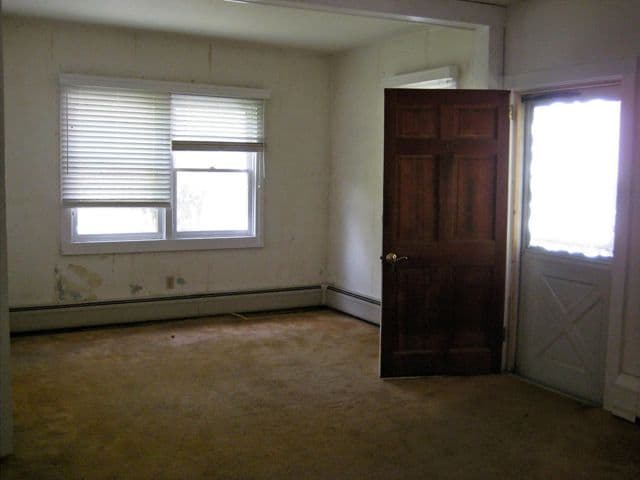 Yeah… not so cozy. But this…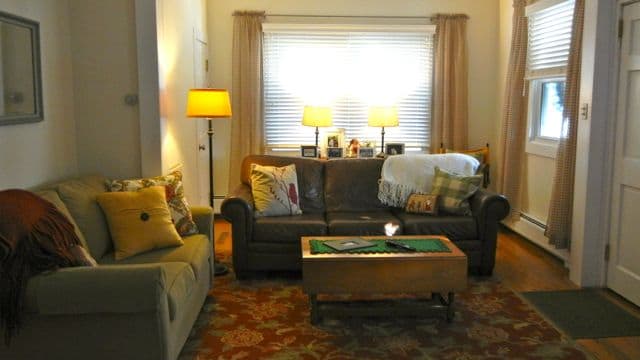 I can totally live with. Do you remember when I was mulling over the curtain choices? Do you think I made the right buy? Including the new rod for the back window, the whole change was a little over $200. That's $200 for quality curtains for 3 windows. Not bad, I say.