I've been making great strides in the porch rocker department and I'll have some pictures and updates for you early next week!
In the meantime, I did a lil' shopping and a lil' spray painting.
You may remember that the landing at the top of our stairs was pretty bland. I brightened up the heat register here, but besides that, we've done nothing except put in some hardwoods when we moved in. Oh, and we painted, but never did a second coat. Sigh. Someday.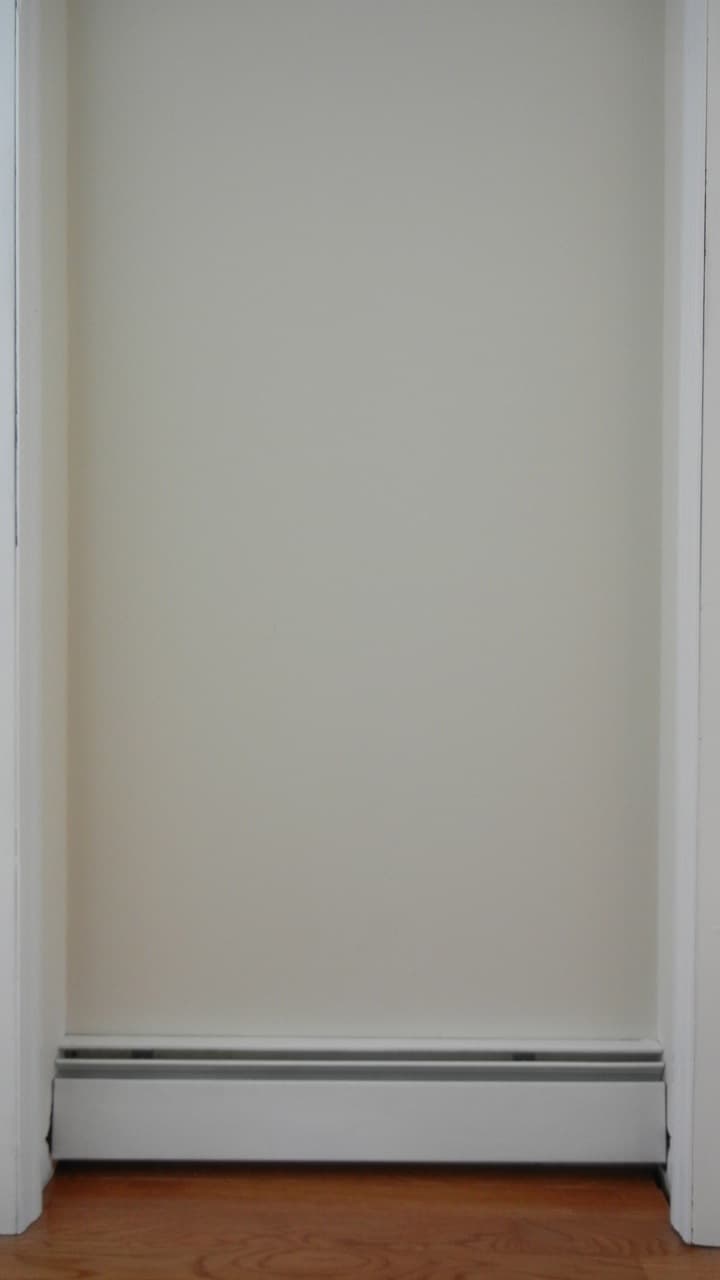 I picked up a small-ish, rectangular mirror at Make a Home Foundation for $12 for the empty wall. I kept my eye out for a while and finally stumbled upon one. It was definitely worn, but it had character, too. It was made in Italy, and once I cleaned it up a bit, it really looked good. I taped it off for some paint the night I brought it home.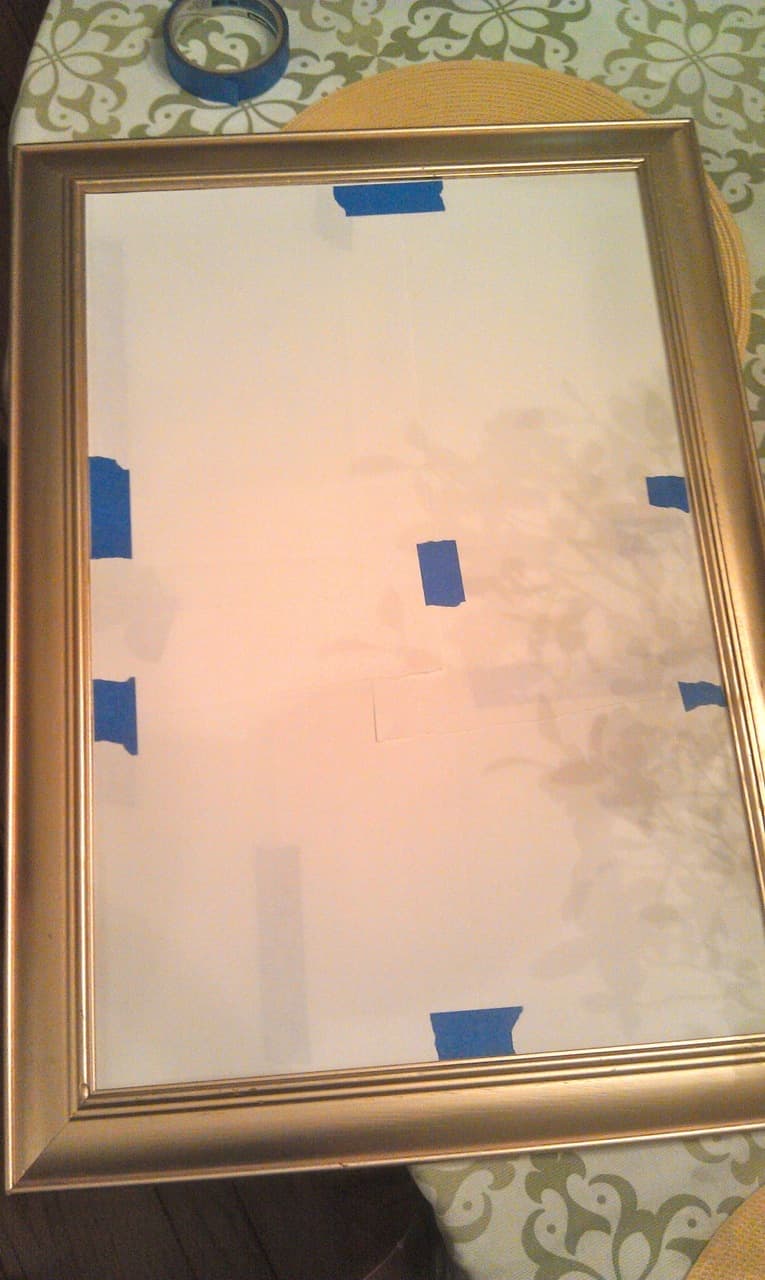 If I had waited to paint it, I would have been happier with the end result. But nooooo, this eager beaver slapped a coat of slate blue spray paint on that sucker.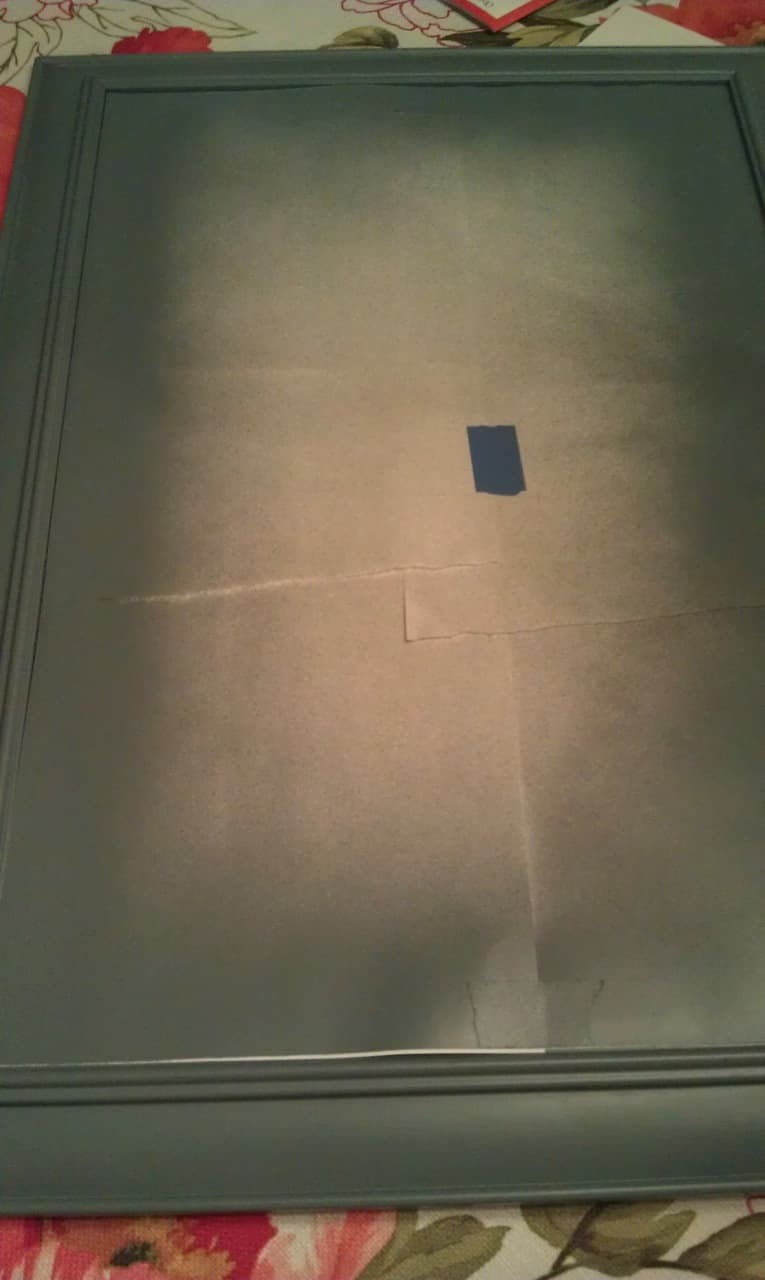 Looking back, I wish I had left it as is. Oh well, at least the blue matches my new rug.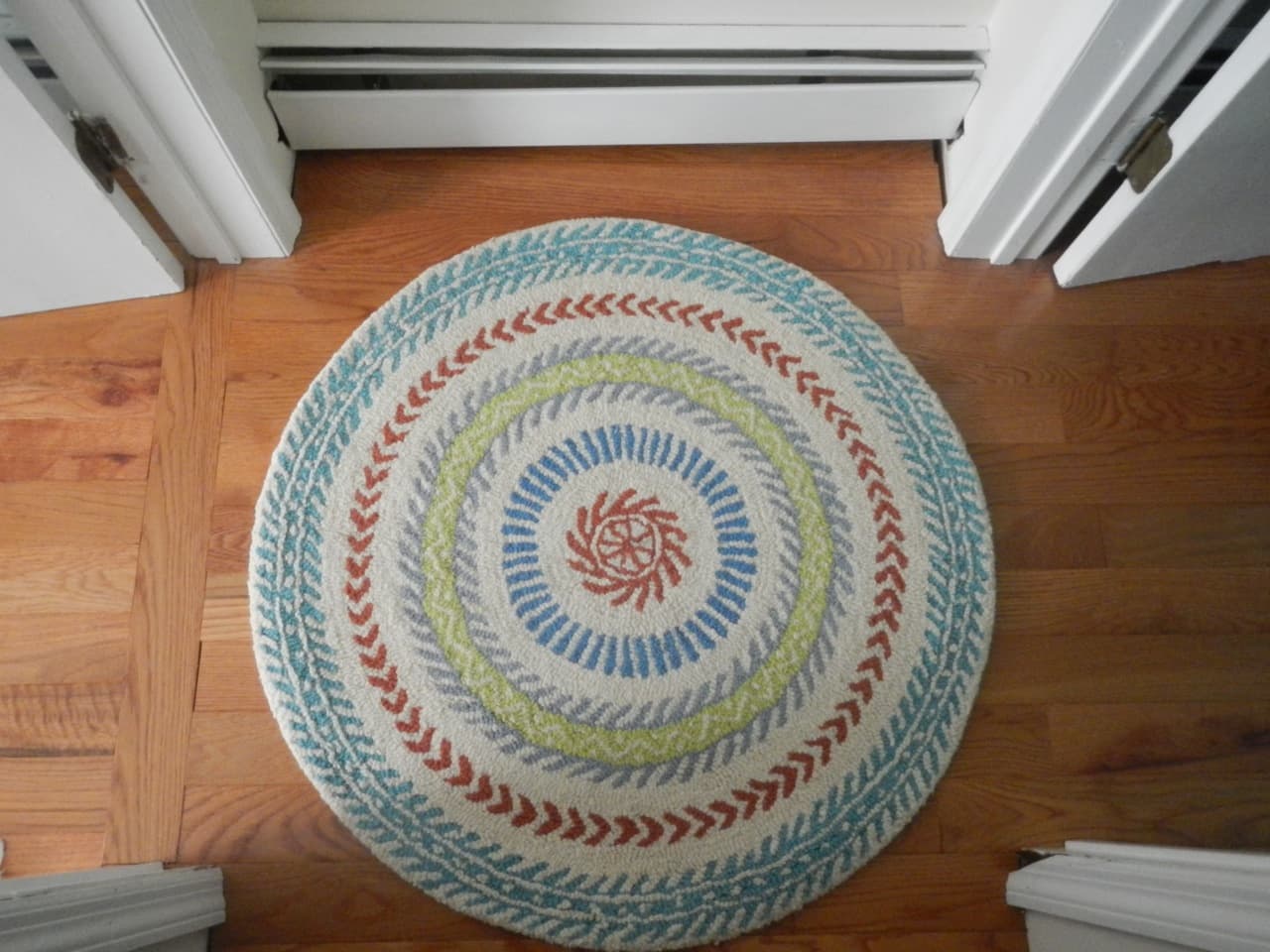 You may remember it from my spring round-up of things I loved. It was way back in February, and the 3' round wool rug from Garnet Hill was $98. Well clearly, I've loved it for a while and being the bargain hunter I am, waited painfully long to pull the trigger. It went on clearance last week for $68 plus shipping so I popped on it. $30 off made it much easier to swallow for such a tiny rug.
I love it. It's soft and happy and cute and bright. Even though I am totally regretting my choice to spray the mirror, the two do look nice together.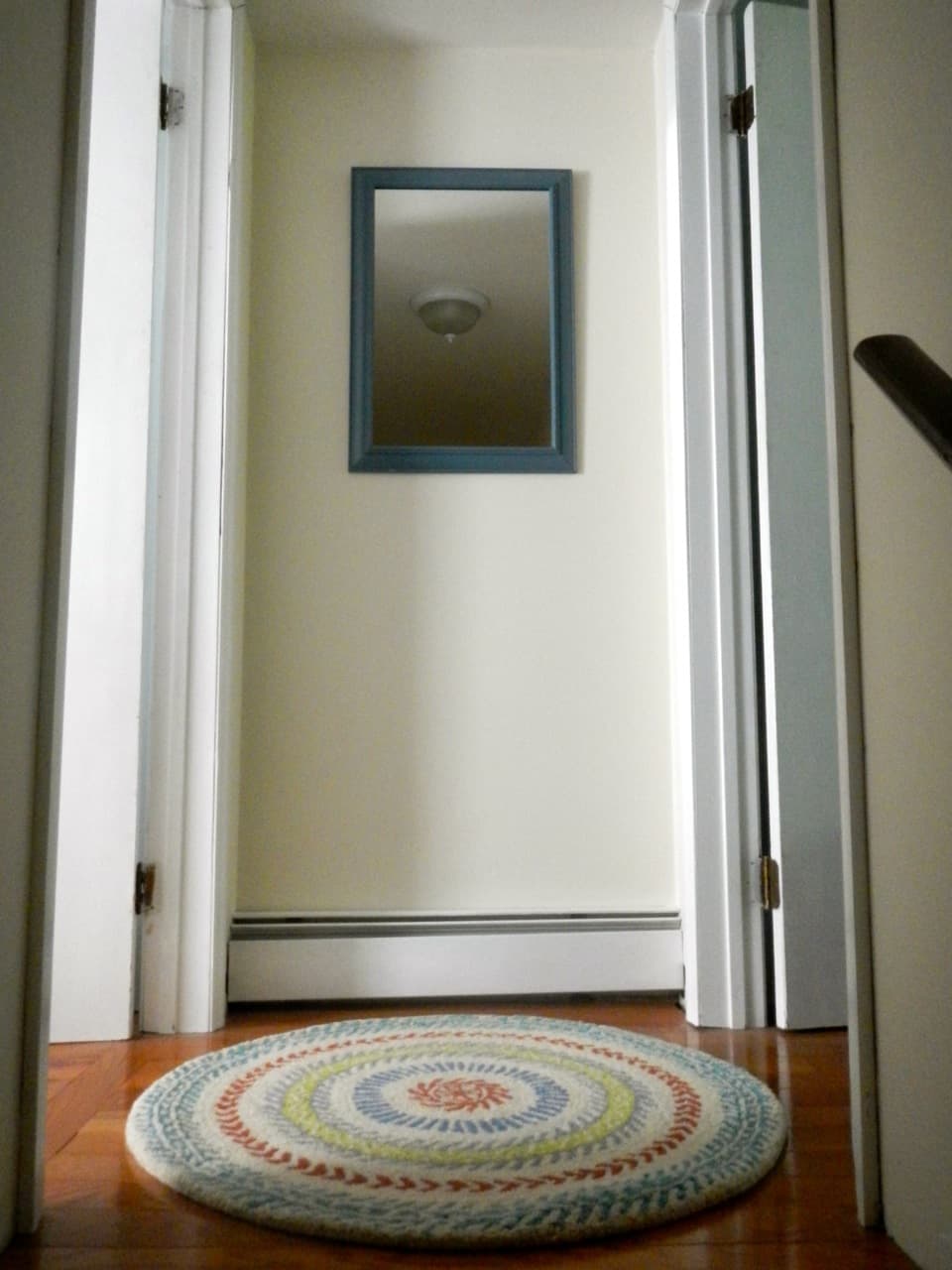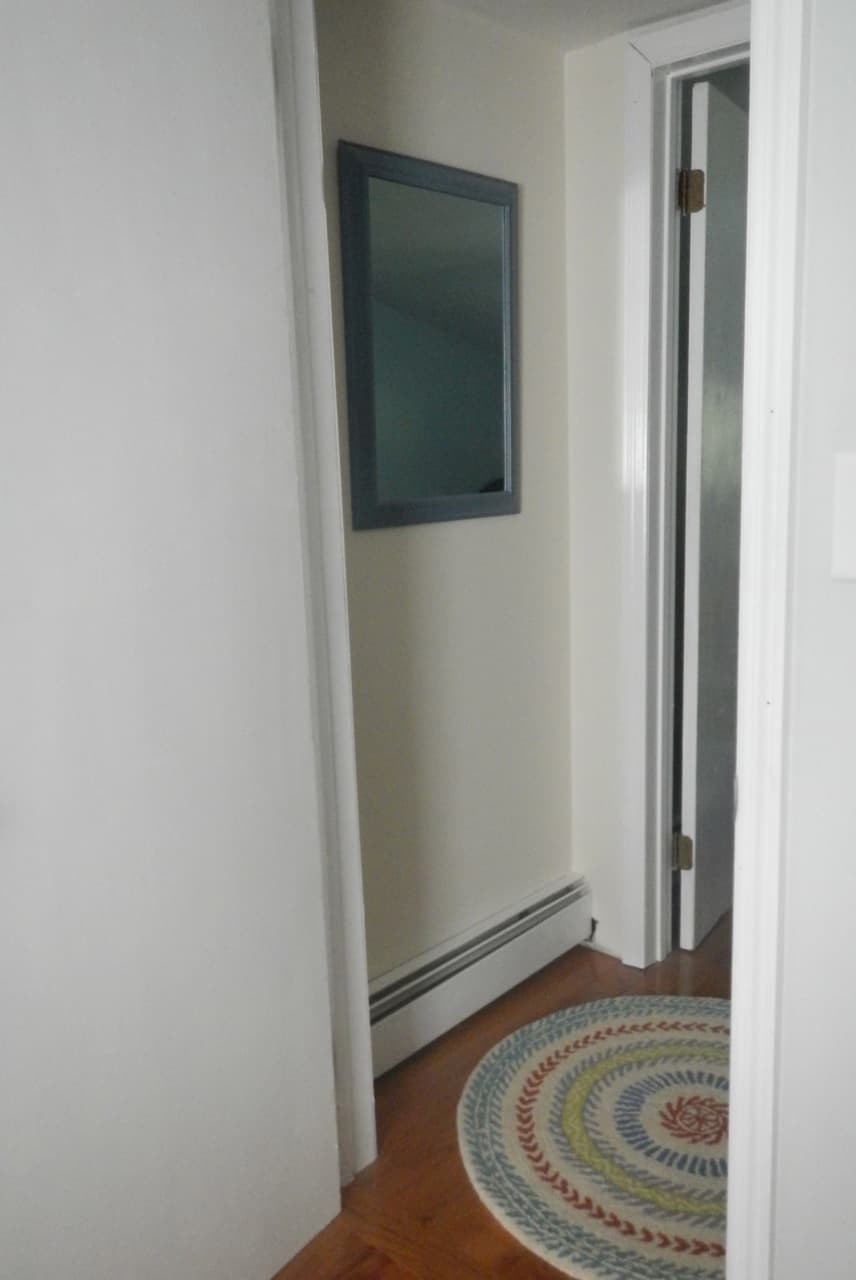 The total for sprucing up the tiny landing? $95 for the mirror, rug and paint. You would pay $68 for that rug, right? Wait, don't answer that.