When we bought our house back in 2009, the owners left behind a few items that we absorbed as our own. We considered it a quirky form of charity. After all, we were young and had just spent a giant chunk of our savings on a run down ex-school house, so we were willing to take what we could get. Luckily, we didn't inherit anything gross like pillows or bed sheets. Honestly, I've heard of that happening.
One item the previous owners left was an old mirror. We found it in the garage, and we think it used to top a dresser. It's now hanging in our dining room after Matt fashioned a custom cleat out of scrap wood (also left by the previous owners).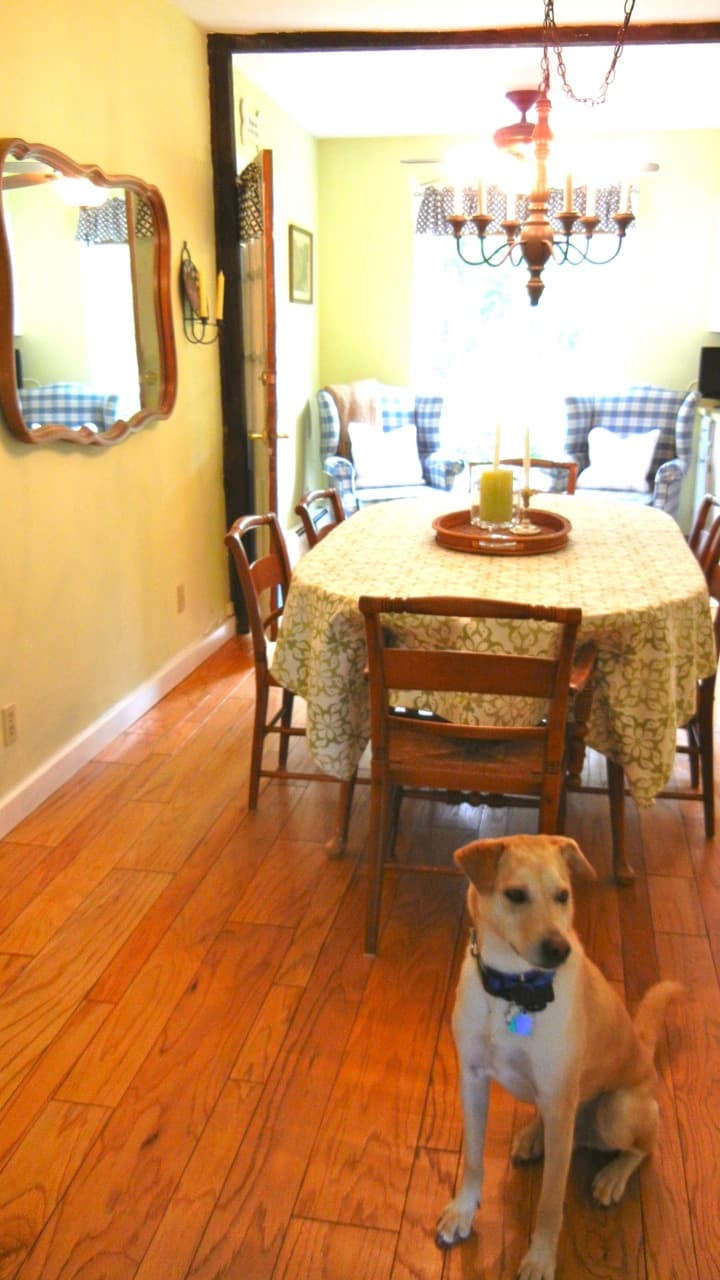 They also left us a pair of front porch rockers. It's not a great shot, but you can make out one of them below. I love the style of the chairs. Pretty classic.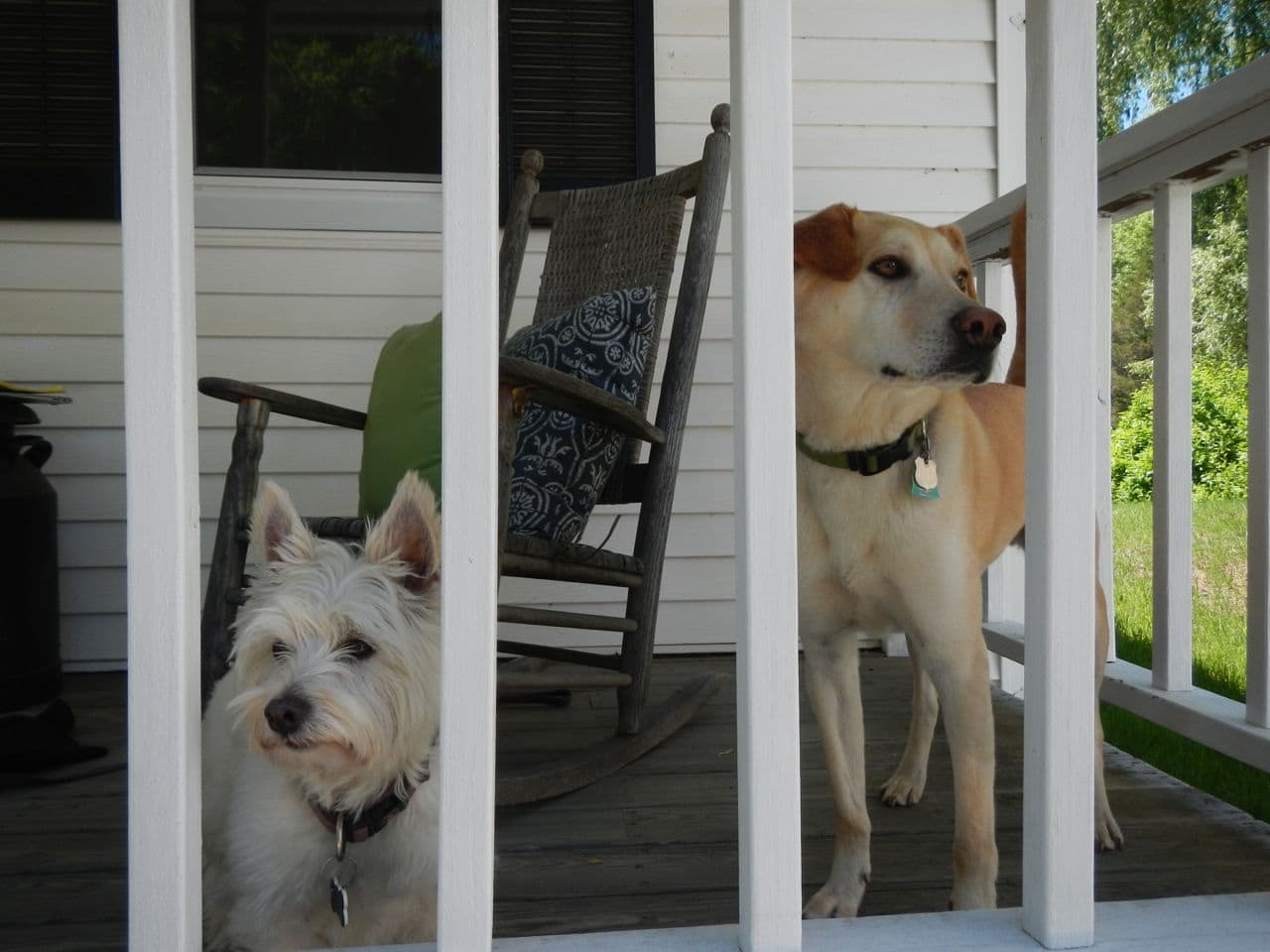 In the last few months, it has been a little difficult to sit and enjoy the front rockers, because the cane work has been slowly wearing down, exposing pieces of sharp wood that jut out and stab you in the back of your thigh when you sit down. As you may be imagining, it's not pleasant.
I decided I'd like to have the chairs re-caned (if that's the term) and so the research begins. I think in their prime, our chairs looked something like the following…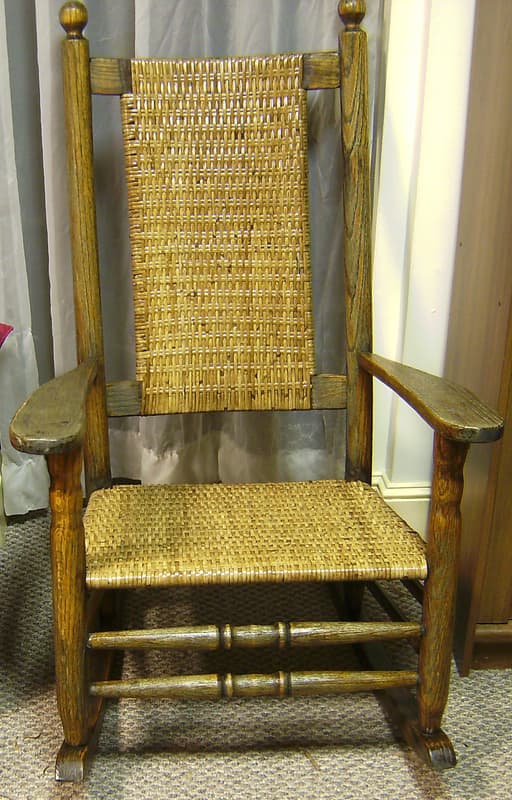 Ours are definitely rocking (ha!) the "weathered look" but I'm looking to spiff 'em up a bit. After all, they're a big part of our curb appeal, and they're one of the first things you see walking up our new front steps. The frame is solid and sturdy so I think a new back and seat is just what they need to get back to their glory days.
I'll let you know what I find in terms of pricing, options, and vendors in the area that do this sort of work. I can't wait to see what I find!