I know I normally post on Tuesdays and Thursdays but I couldn't wait to share this before and after!
Since Harrison came a bit early, I didn't have the rocker at the house when we brought him home from the hospital.
If you're new to the site, here's a one-liner to catch you up: Matt and I decided to refinish an heirloom antique rocker from his Great Aunt instead of popping on an upholstered glider for the nursery.
Check out this post to read more about stripping it down and painting it.
Here's the rocker before…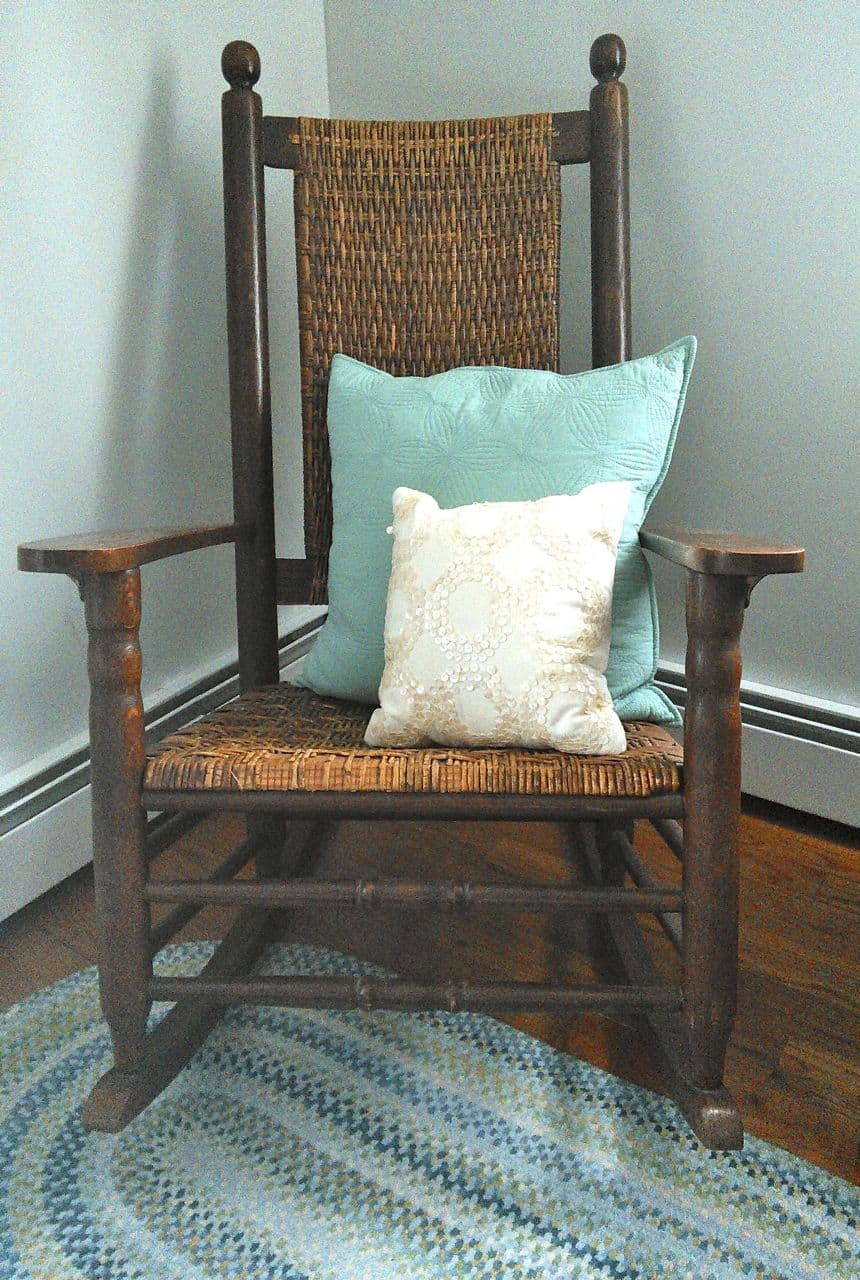 Suzan at LaSilla Design came through for me again and the piece is absolutely beautiful. (She also did the caning work on my porch rocker.) I took care of stripping off the old cane and painting the chair before Suzan worked her magic. Isn't it stunning?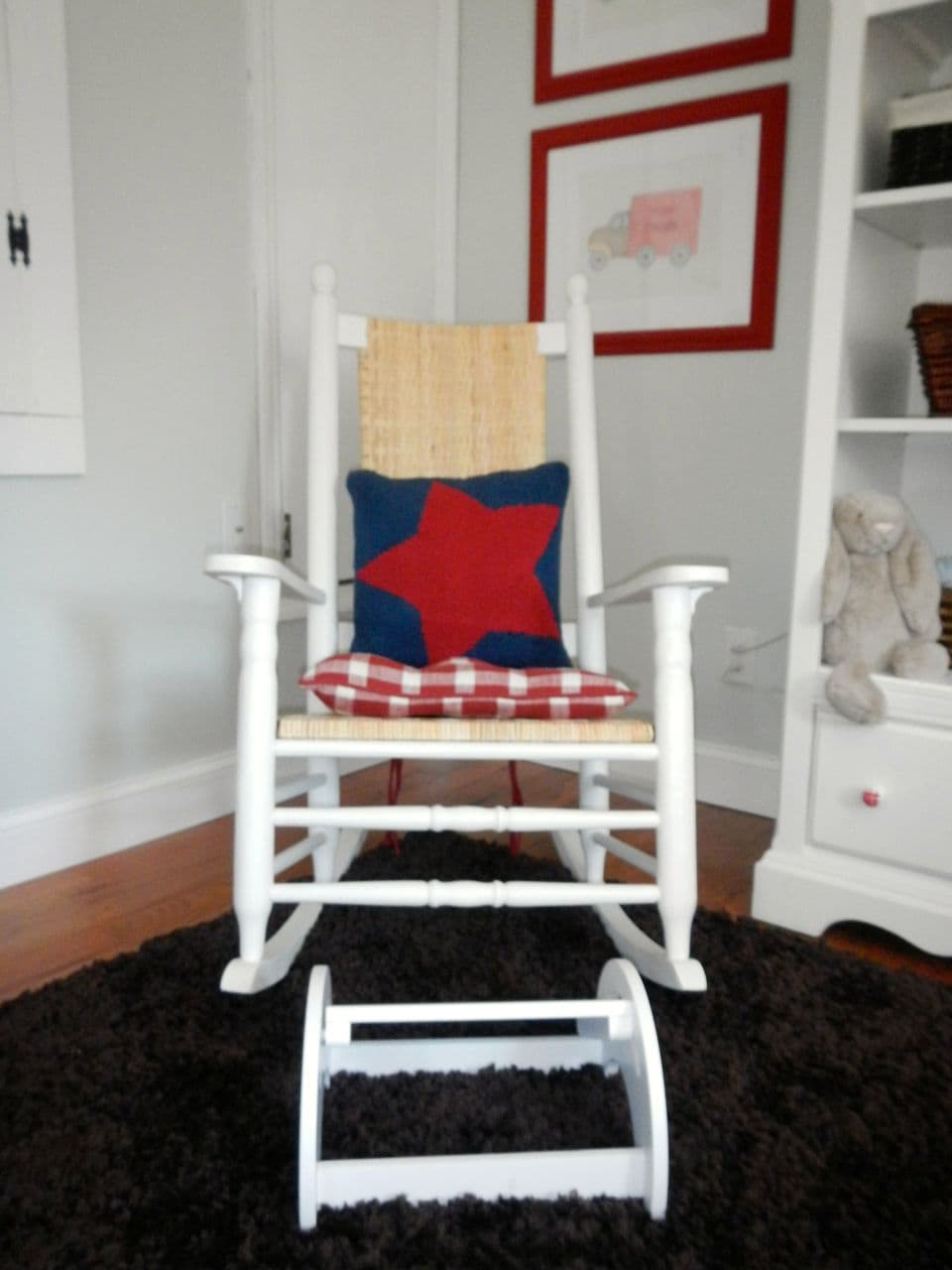 I grabbed the cushion and the star pillow from Snow's on Cape Cod while visiting my Nana at Christmastime. Thank you for that suggestion, Diane!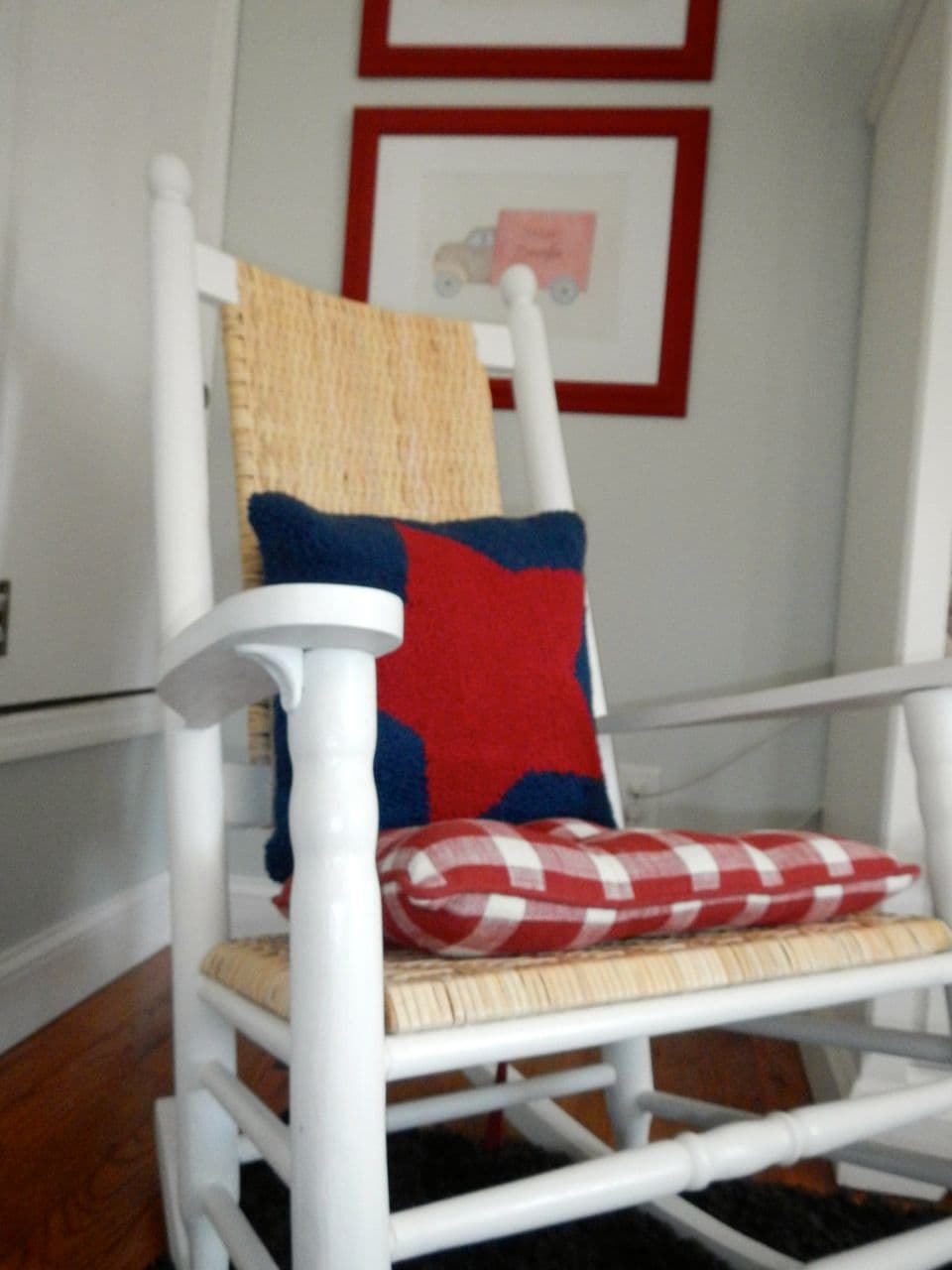 My cousin gave us the stool as a gift, and it really helps to give that added level of comfort. Just for fun, let's see what the room looked like when we moved in…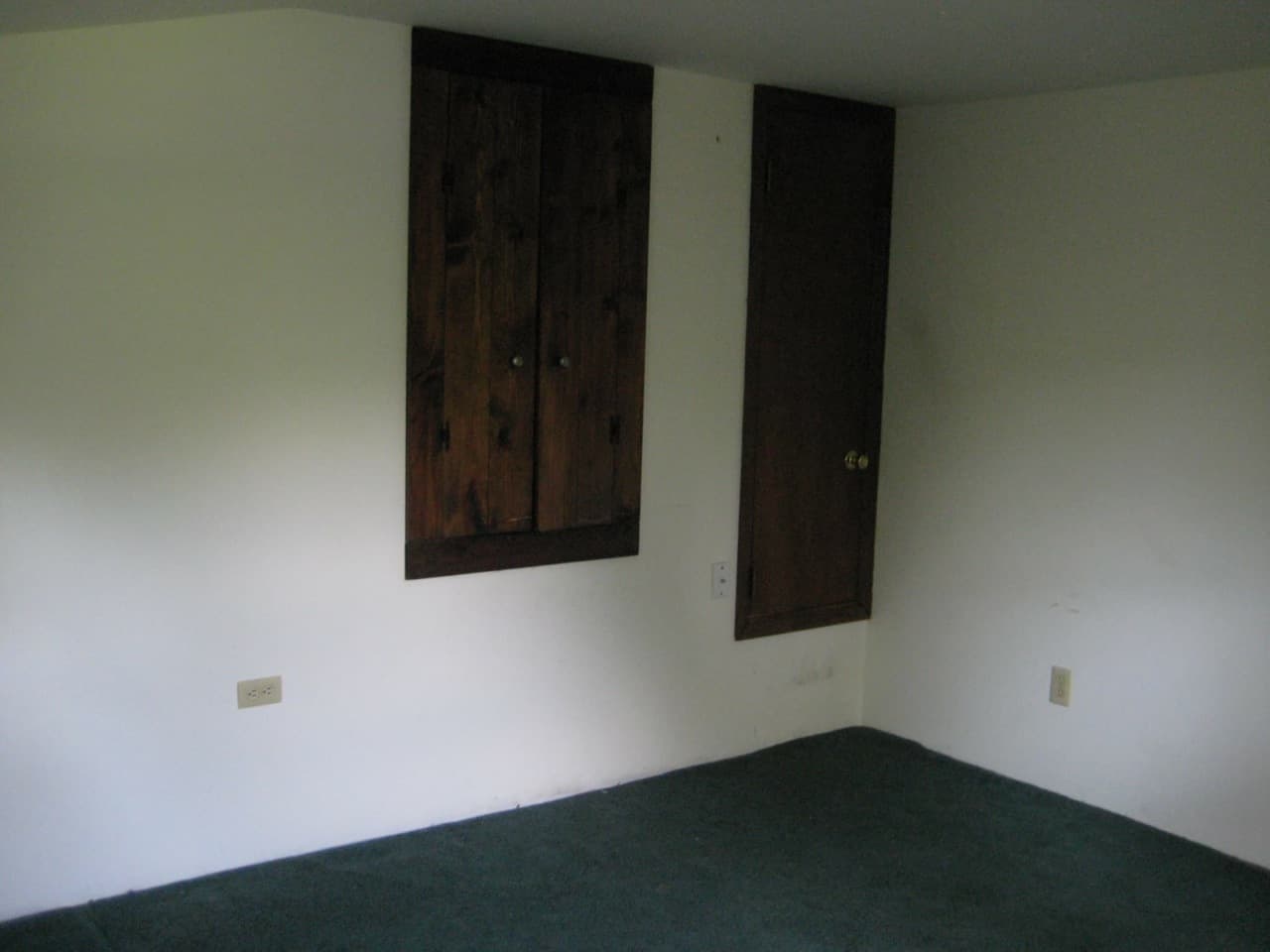 …and where we are now!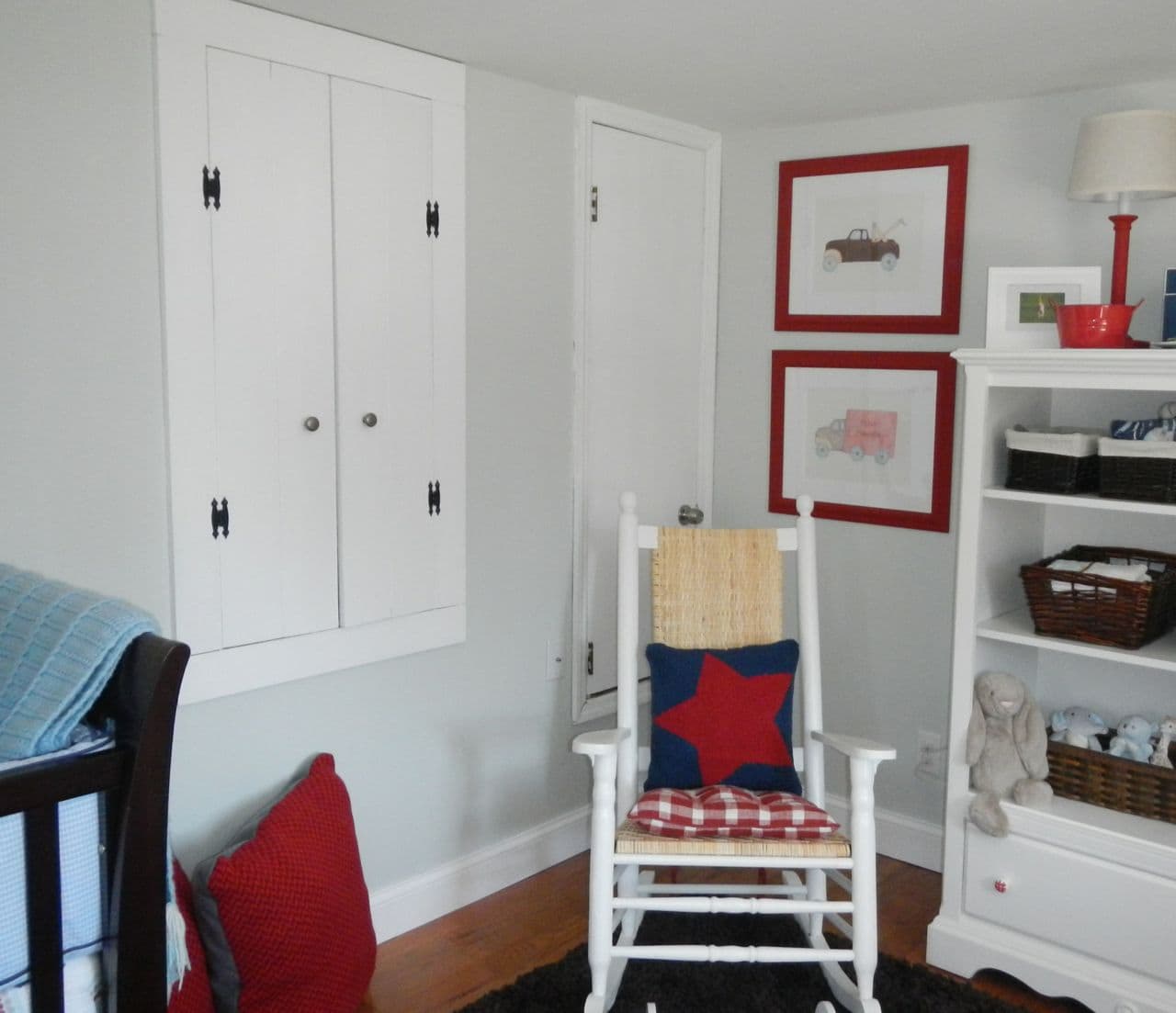 I look forward to rocking and reading for hours on end with my little guy in my beautiful, sentimentally significant rocker. It definitely helps to anchor the nursery design. I'll have to have Matt take a picture of me and Harrison in the rocker to share later!
Have a great weekend!! I'll be back next week to share the final nursery touches and the budget breakdown!
Oh, and if you want to get blog updates faster, "Like" School House Rehab's Facebook page here! You'll be in the know. ;)