You might not believe this, but this past weekend, Matt and I did nothing around the house. I swear. No house projects, no laundry, no cleaning. You name it. We didn't do it. Crazy, right?
We had an excuse for being a bit lackadaisical. We were away in Vermont for much of the weekend and then had a chance to celebrate Father's Day with my dad late in the day on Sunday. It was a great weekend with family and friends and I took a few pictures along the way. They're coming up.
Vermont is such a beautiful state. If you haven't been, you need to. Especially if you live in the Northeast. It's the second least populous state in the nation and when you're up there, you can feel that solitude. Matt and I drove on some back country roads where we didn't see another car for ten or fifteen minutes. In the middle of the day. That's unheard of in our neck of the woods.
Matt and I are lucky enough to have visited the Green Mountain State a bunch of times before. We have a few friends with houses scattered across the state. I blogged about a girl's weekend we had at one such house last spring. Vermont is mostly known for the skiing, and the population explodes in the winter months with people from all over the country, but mostly the Northeast. That being said, Matt and I really like it in the summer, mainly because we aren't skiing fanatics.
We had perfect weather on the drive up and I took so many pictures on my cell, only to realize I brought my real camera, too. Oops.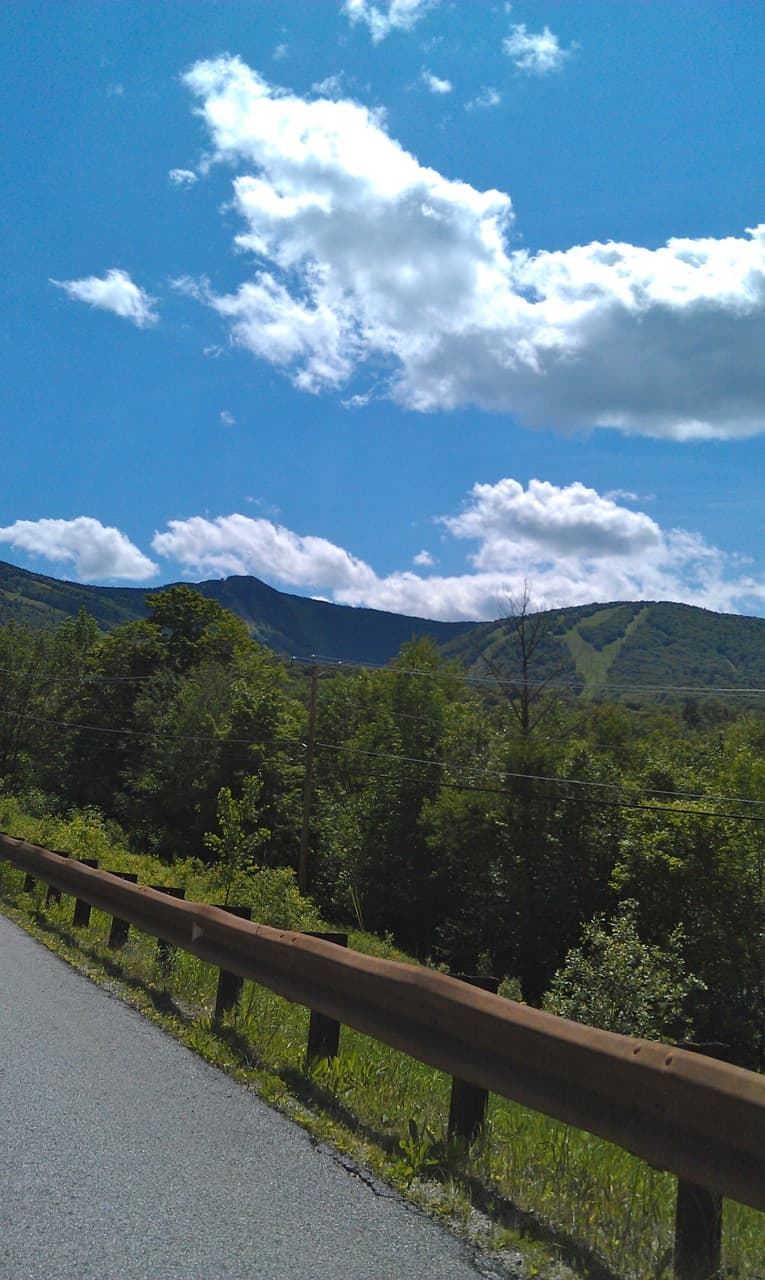 The reason for the trip up to Vermont was a friend's wedding, but we had a little time to kill before we had to get ready. So naturally, we ended up at Long Trail Brewery down the road from Killington - our final (wedding) destination.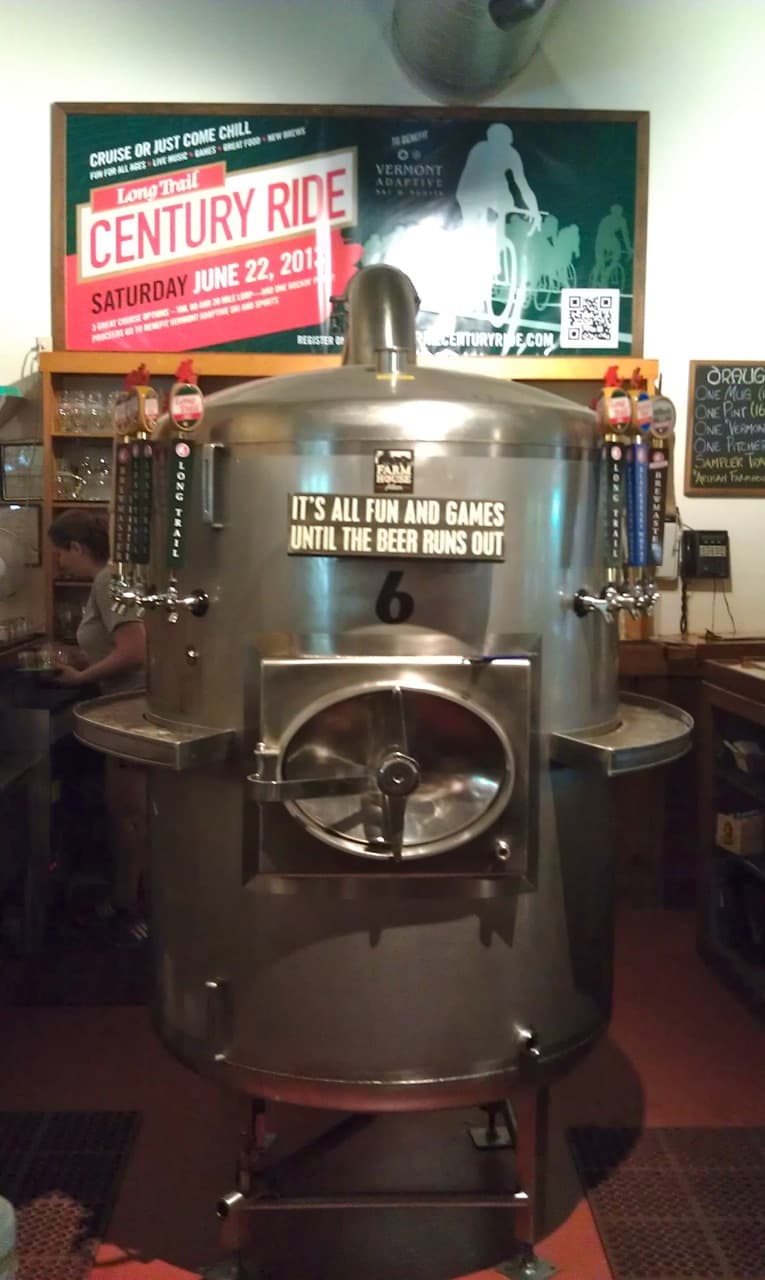 I had my bachelorette party up near Okemo Mountain in Ludlow, VT, and my girlfriends and I hit this spot while we were there. I knew Matt would love it, too, so we stopped in for lunch and a sampler.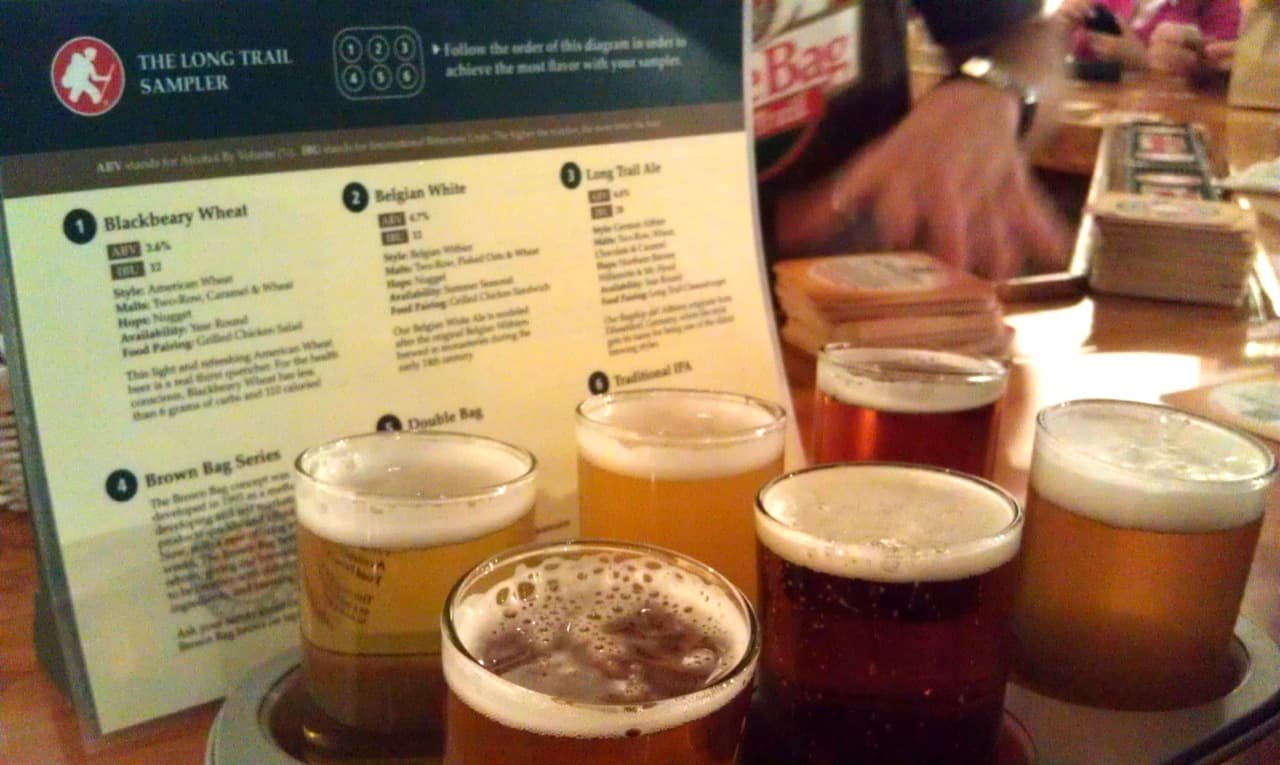 We left with a few souvenirs (a thermal hoody for me and some magnets and a t-shirt for Matt) and headed up the road a few more miles to Killington, where we were staying at the Killington Grand Resort Hotel. We had about 35 minutes to get ready (a bit tight, yes) but we made it in time for a couple of pictures before the ceremony started. Here's a good scenery shot - the girls, not the mountains. The mountains are okay, too. I suppose. The weather was amazing, just as it looks in this shot.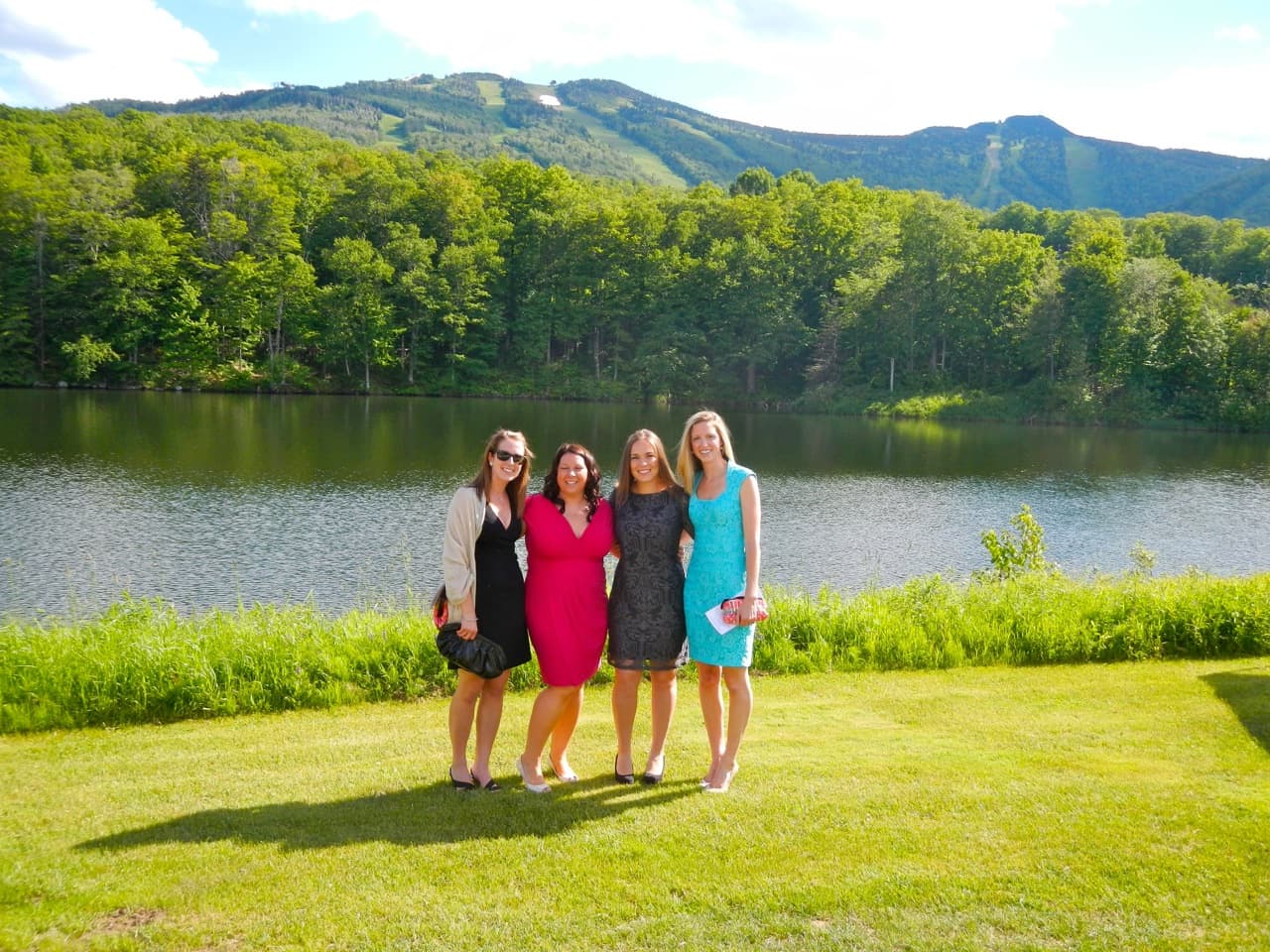 Here's a shot of the amazing arbor with all of the attendants lined up, waiting for the bride. Aren't those bridesmaid dresses a beautiful shade of pink? They remind me of the peonies that will bloom in my garden next year.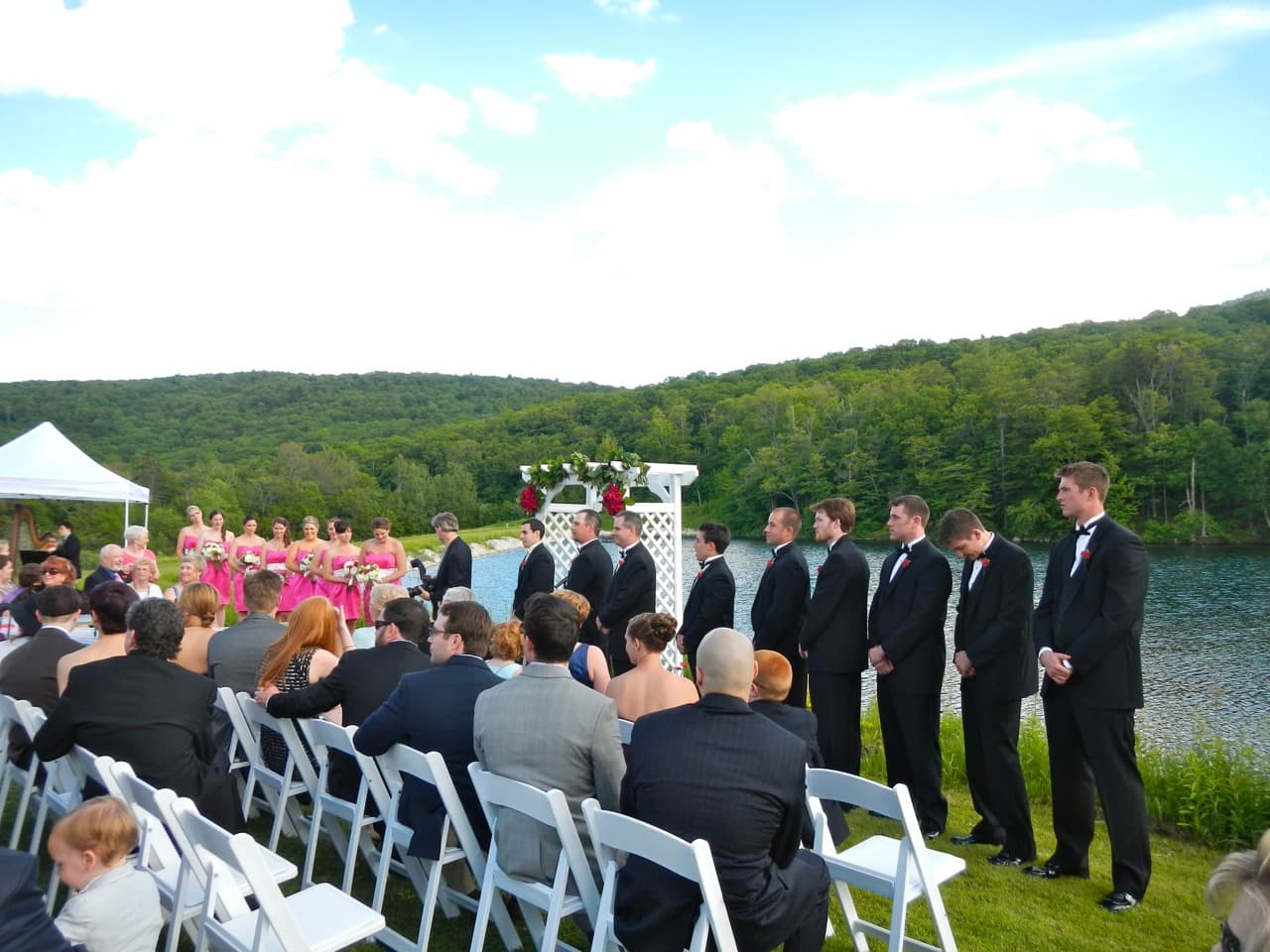 The bride came down the aisle from the hotel, on the arm of her dad. What a nice Father's Day weekend present for him!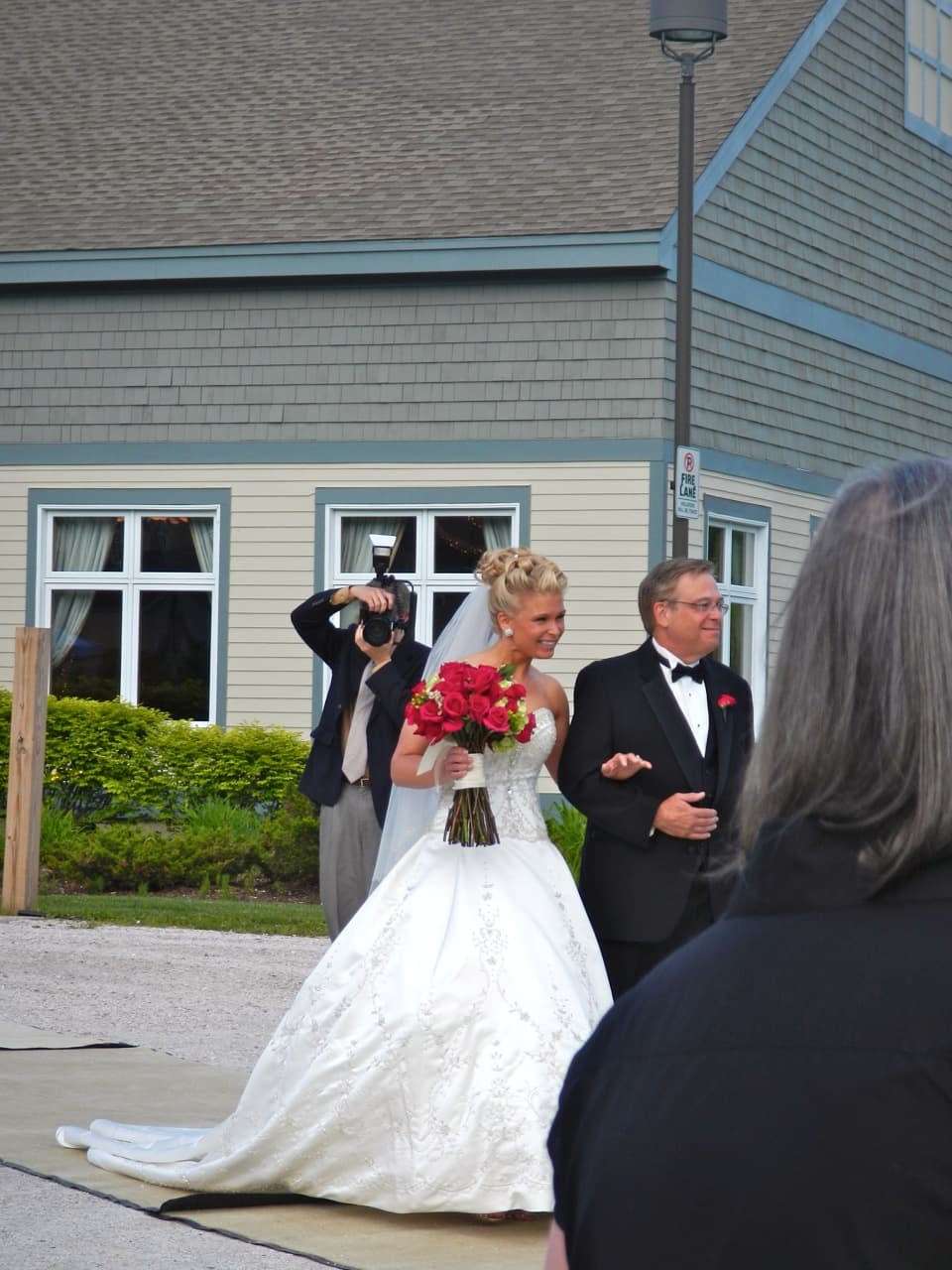 Here's the bride and groom under that gorgeous, simple arbor (that I wanted to steal) listening to a prayer.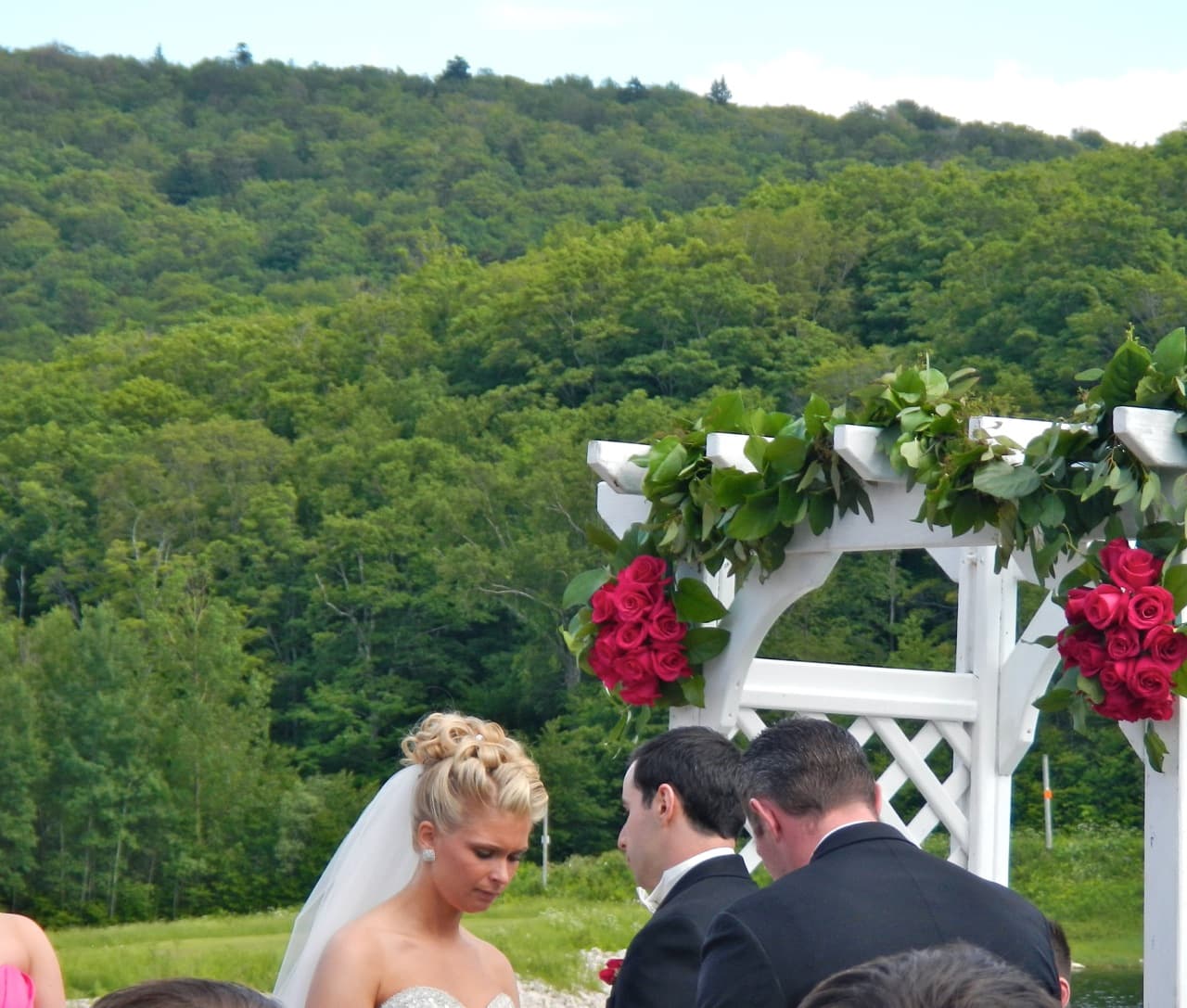 After the ceremony, I grabbed one last picture of the arbor, because as it turns out, it was hard to steal.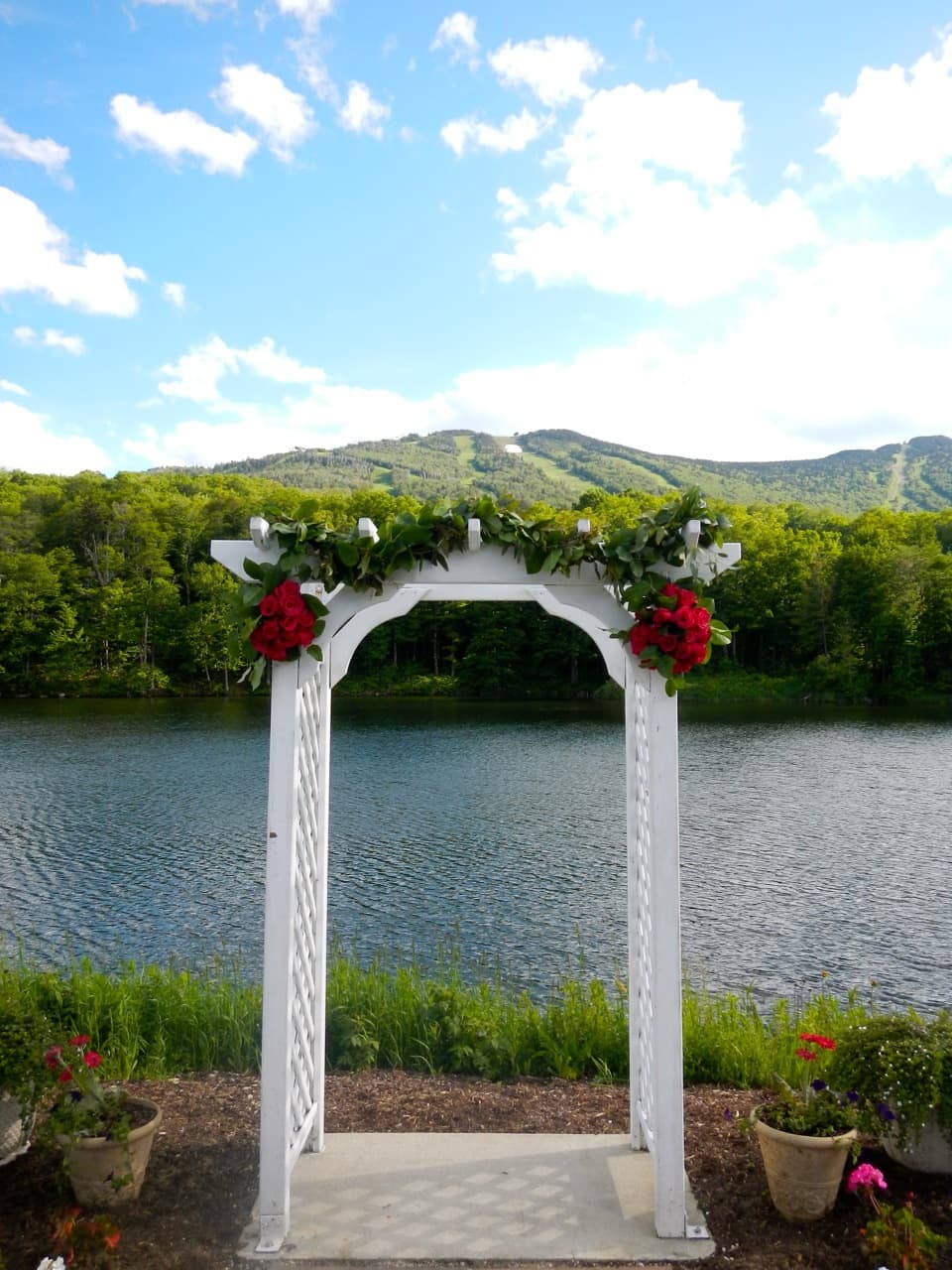 Matt and I snapped a few pictures where we don't have sawdust on our clothes and paint in our hair. We clean up okay.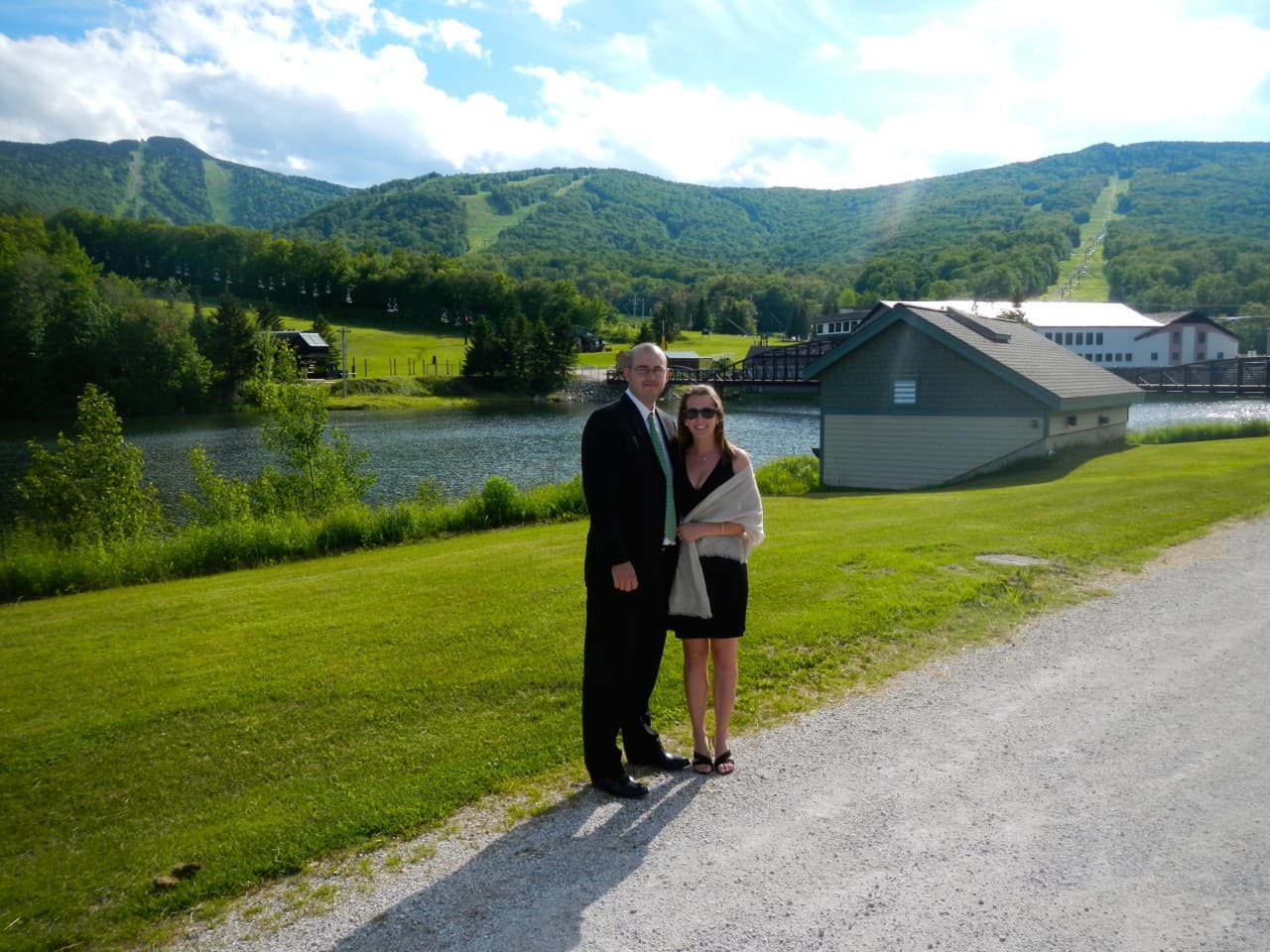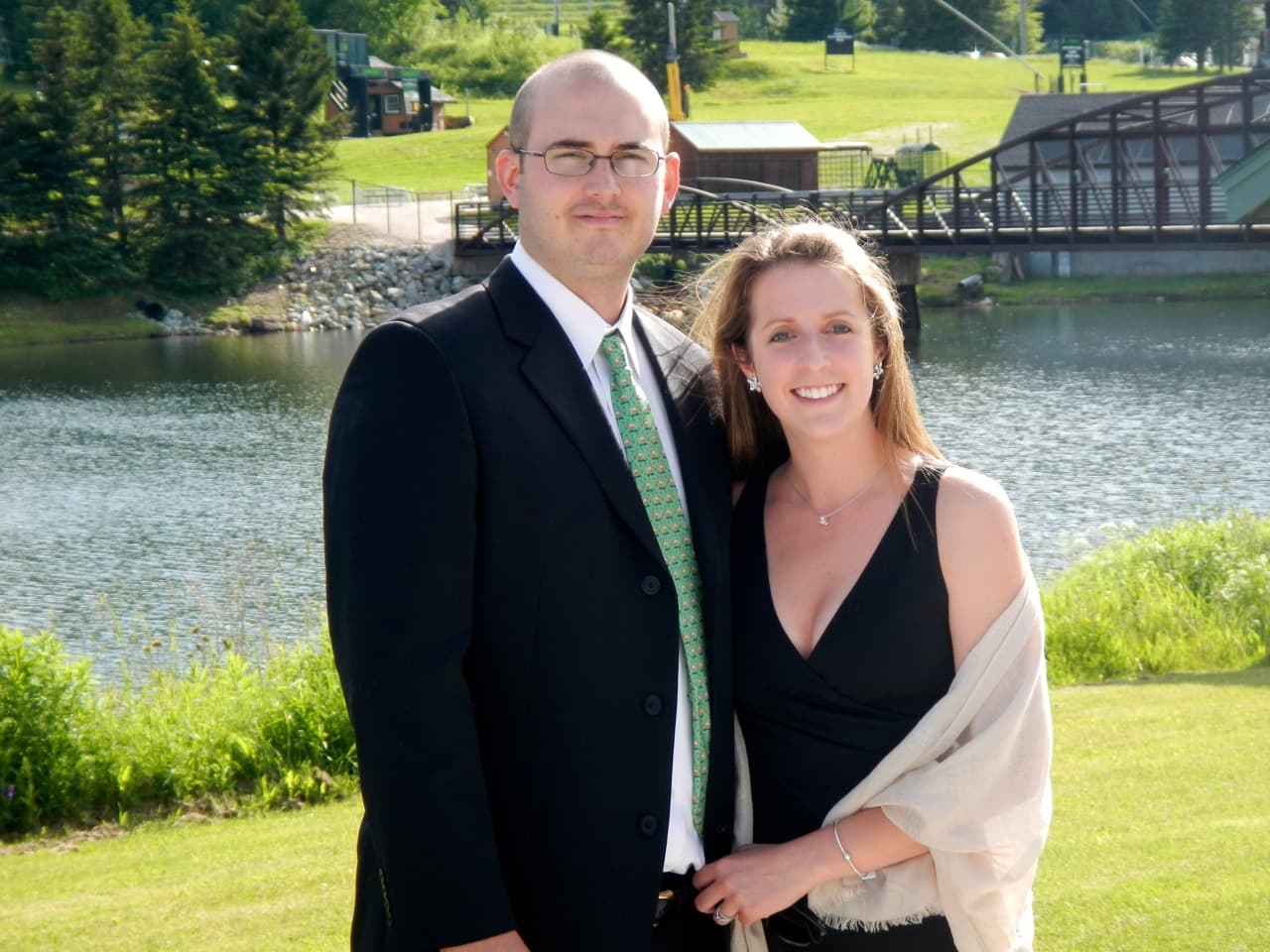 I also snapped one pure landscape shot.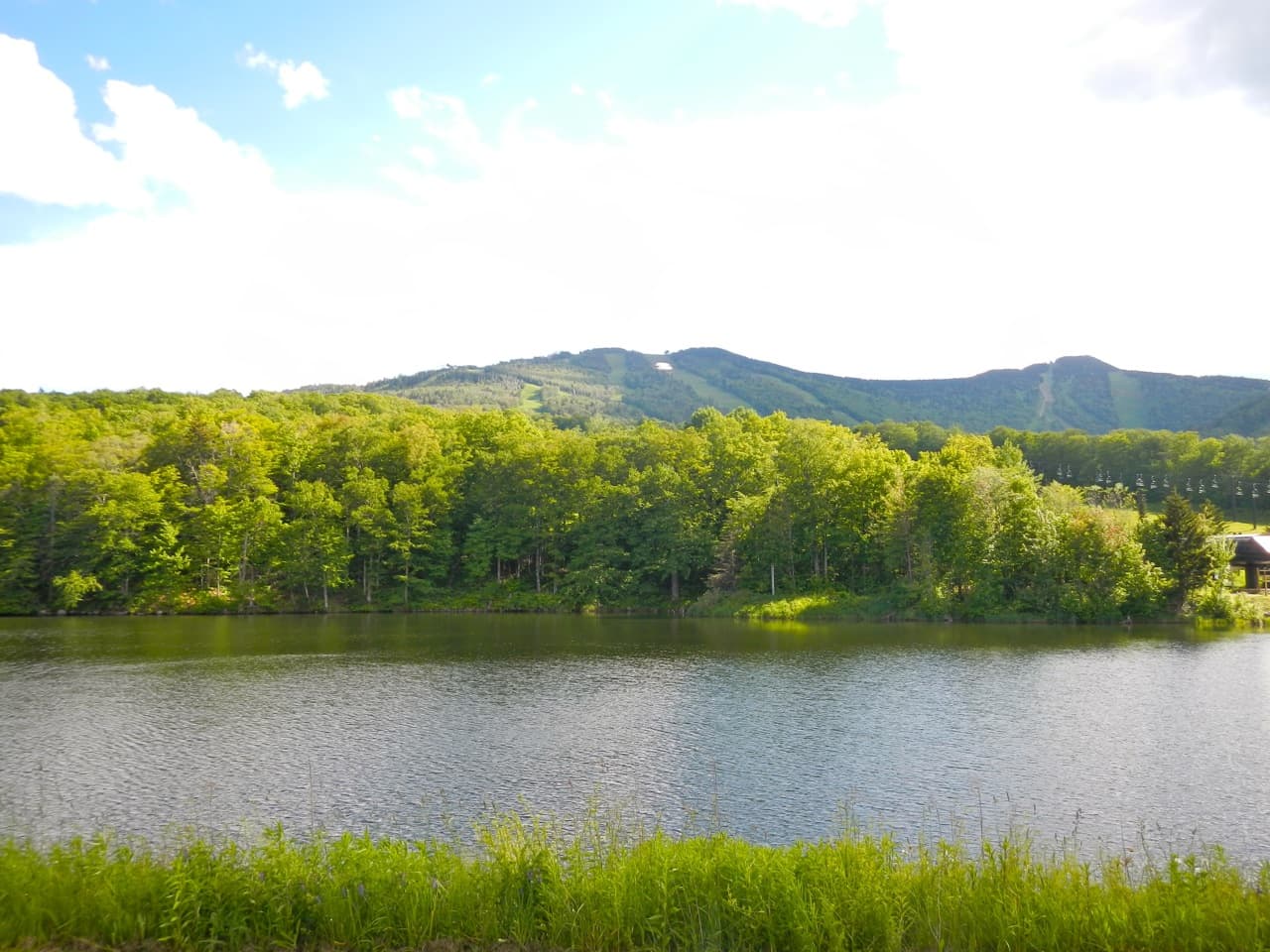 Cocktail hour was outdoors, and when we stepped inside, I was over the arbor and in love with the flower arrangements.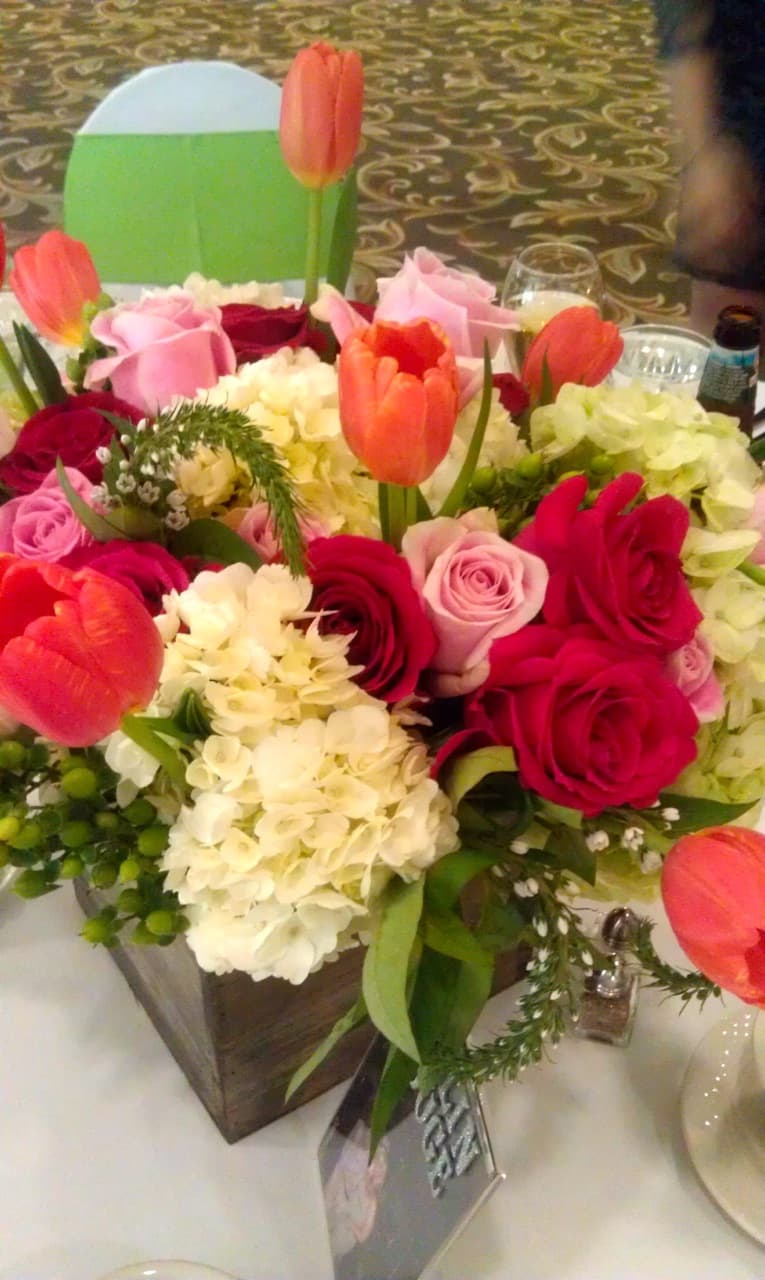 Instead of a traditional guest book, Kevin and Abby had quilt squares laid out. They had special fabric markers, and asked everyone to write a message or note on a square, so that a quilt could be made from the collection. I loved that idea, and gave the best advice I could after 2 drinks.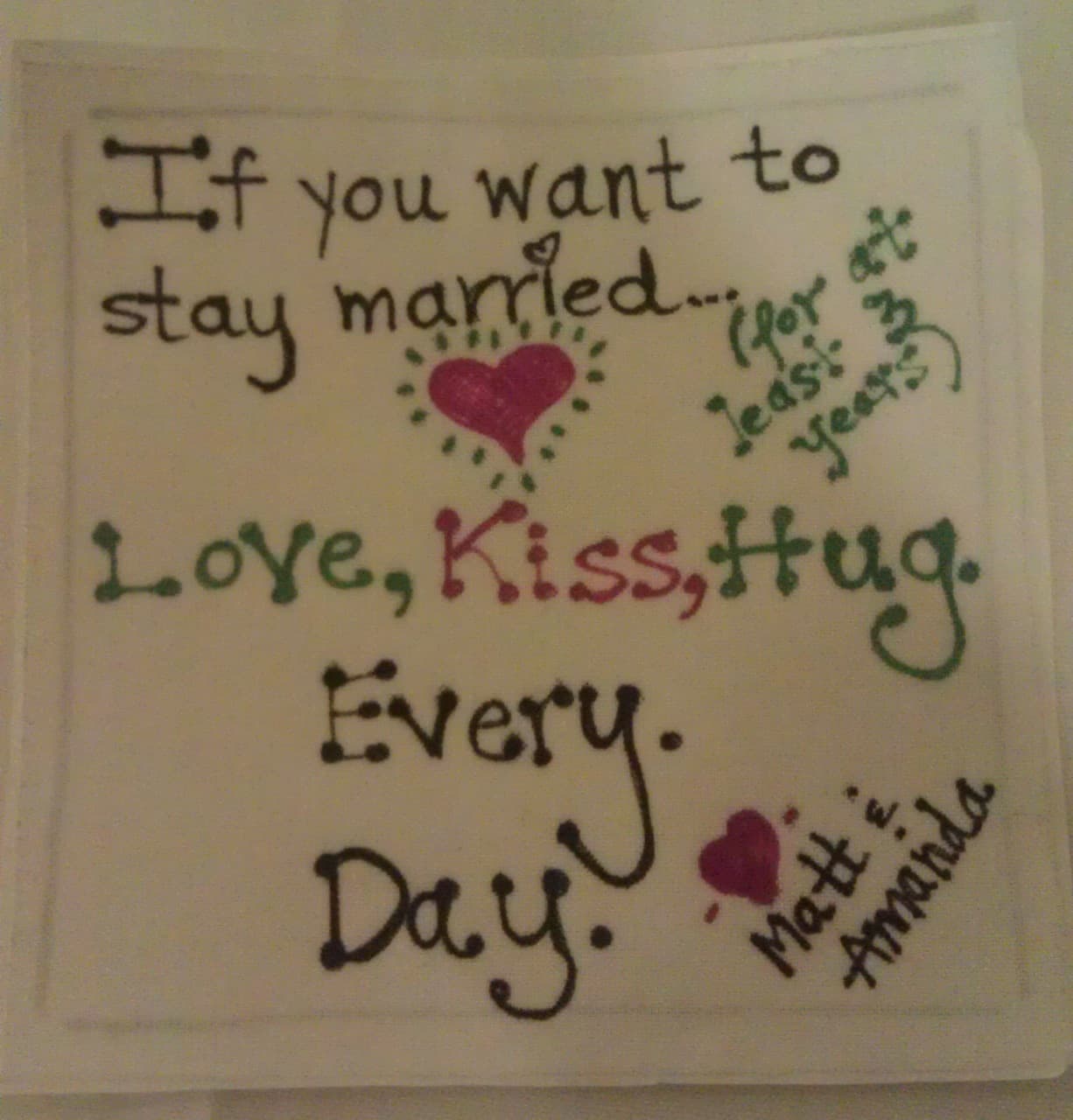 Hopefully they like it :) We woke up pretty early on Saturday, had a quick breakfast and hit the road. The drive was a little under four hours, and we switched (figurative and literal) gears on the way. We had to be at a local doggie daycare to pick up our friend's pup, Guinness, who is staying with us for the week. He was happy to see us, and we were happy to see him.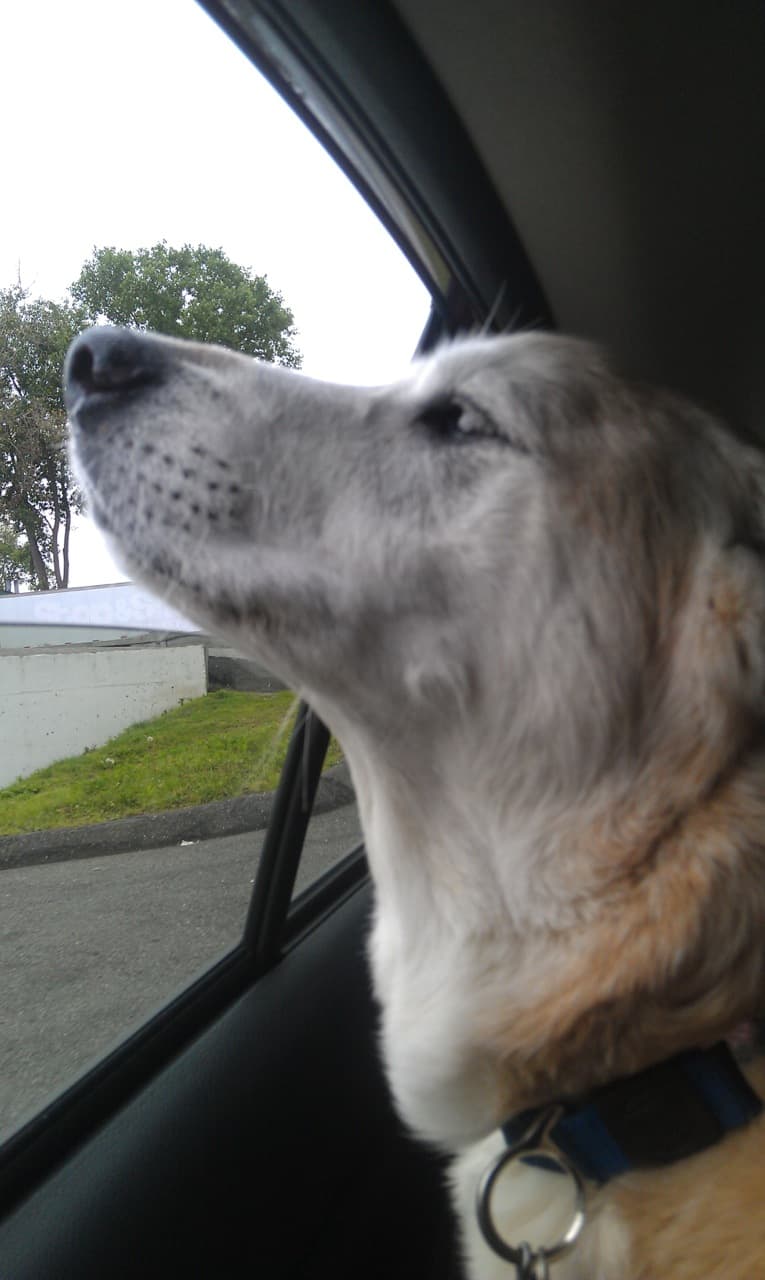 We got back to the house, and had a few minutes to food shop for an easy dinner because we were hosting my parents for a little Father's Day celebration. We kept it simple with a salad and went to Peachwave after for some fro-yo. Yes, my dad likes ice cream/fro-yo just as much as me. We took a walk around the neighborhood and just relaxed. It was perfect. I didn't take a picture of us, which is a shame, but here's one of me and my dad on my wedding day. I love this shot.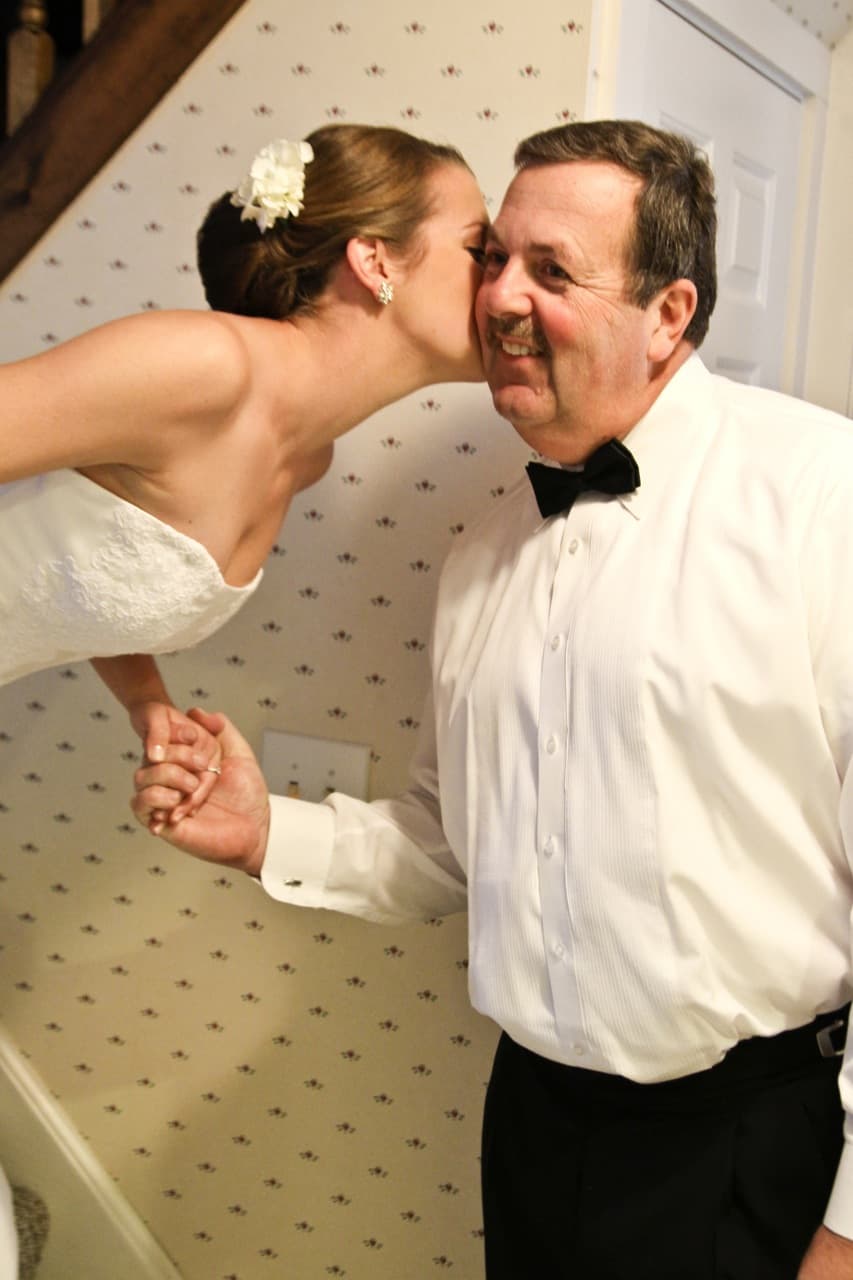 I think he had a nice time, and although the weekend was a bit of a blur for me and Matt, it was a really great one. This week we're up to more house projects, so we'll get back to our regular scheduled programming soon enough.
How was your weekend? Did you honor your Dad in any way?