Now that the beam in the stairway is complete, I set my sights on the dark beam in the kitchen and dining area. Don't mind Griff sticking out his tongue.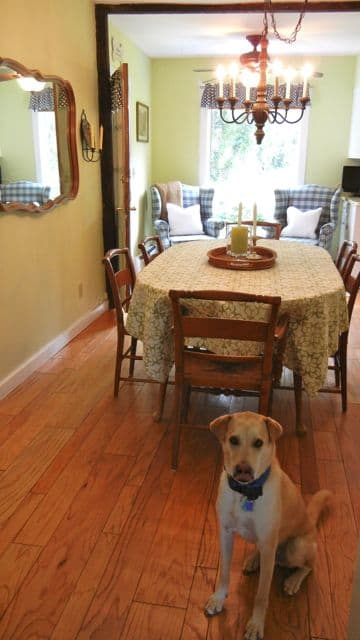 It's a big one, so I decided to break it into thirds and tackle it that way. I'm happy to report that the first third is done. Phew. Of course, I saved the overhead part for last. Oh well.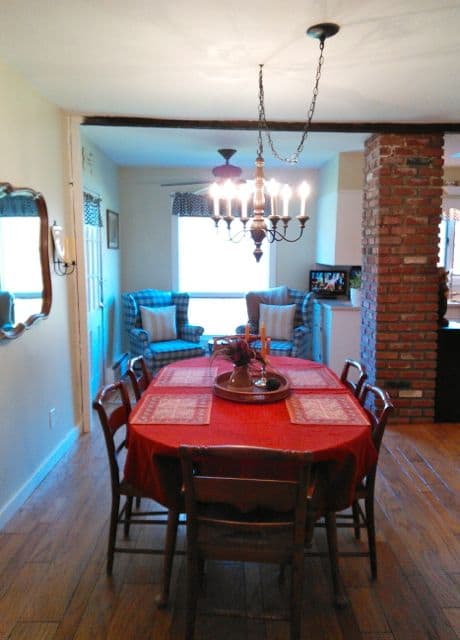 I normally don't have pictures of the actual process, because I do a lot of my "schoolhouse rehabbing" in the morning after Matt leaves for work. This time around, I did the coats mostly at night, so Matt came in and snapped a few shots. I'm glad that I'm tackling these "beam projects" before I'm too far along in my pregnancy, because I had to bend in some funny positions to get a clean line where the beam meets the floor. I'm not sure that would be as easy come February or March.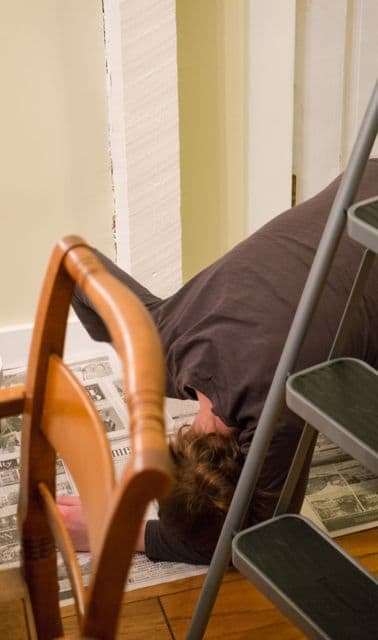 The lightening progress made me giddy though, so I gave Matt a semi-genuine smile.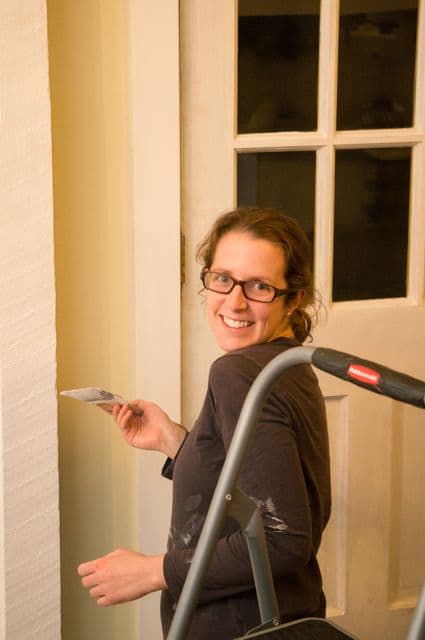 I used my trusty "Handy Paint Pail" to avoid excessive bending and snapping to grab more paint. It makes painting projects so much easier.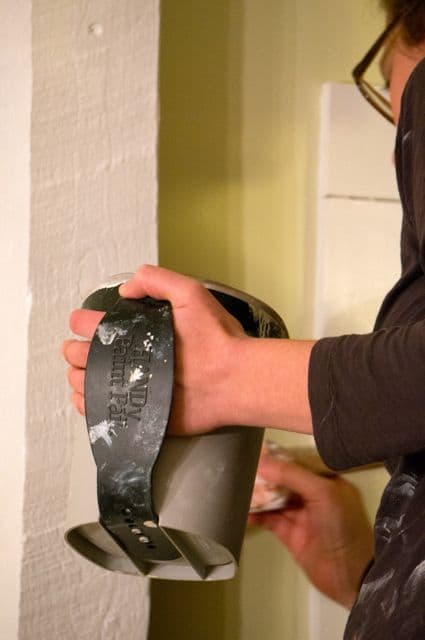 Since I didn't have to try the white-washing look first, (I vetoed that here) the beam took three solid coats of Behr's Ultra Pure White (No VOC) in a Semi-Gloss and I love the change.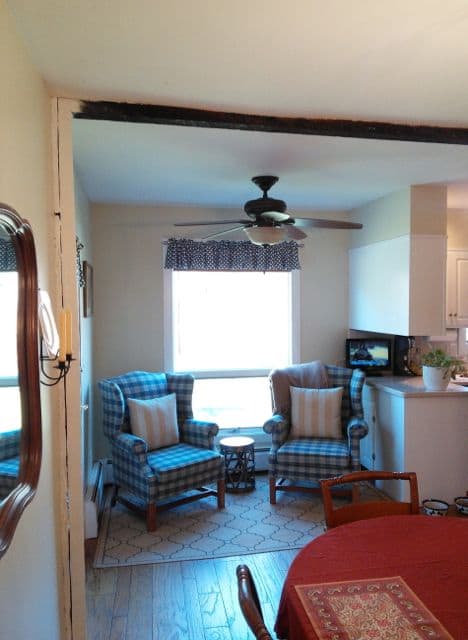 I have six more sessions of beam painting in this house, and that makes me so happy. 33.3% done, baby. I still need to do three coats on the beam that stretches from the wall to the brick column, and three coats on the beam that stretches from the brick column to the microwave. After that, I'll be done with beams (phew!) and I'm going to set my sights on the brick column. Matt wants to leave it natural, and I want to paint it. At the very least, it needs a good cleaning. That seems like a good project for after the holidays.
Do you have exposed beams in your home? How are they treated?