We are FIN! DONE! FINITO! with the almond colored outlets in the kitchen and are up to date with bright white outlets and covers.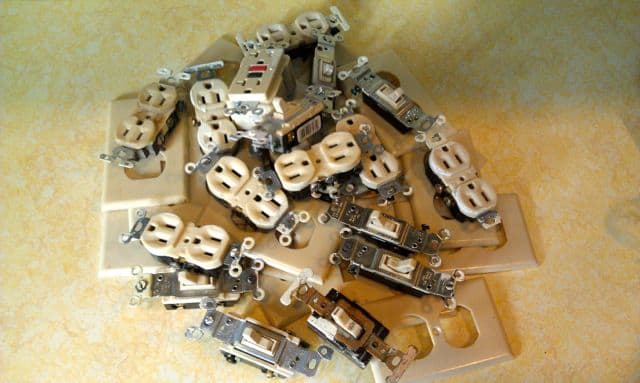 It makes such a difference. And ooooh, just check out that new kitchen color on the wall below. Still love it.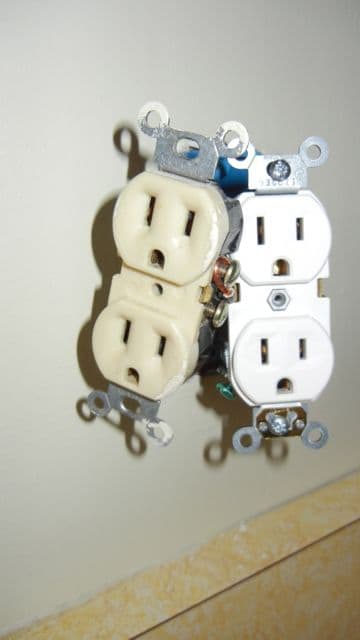 After we paint a room, most recently the kitchen, we look at replacing the outlets as our reward. It's the icing on the cake. (Then we have an actual piece of cake, of course.)
Matt changed all of them himself with a teensy weensy bit of help from yours truly. He works the circuit breaker while I yell into the basement what he's cutting power to. He unscrews and screws and cuts and drills and I clean up after him as he moves to the next outlet. It works for us. He did 99.9999% of the work.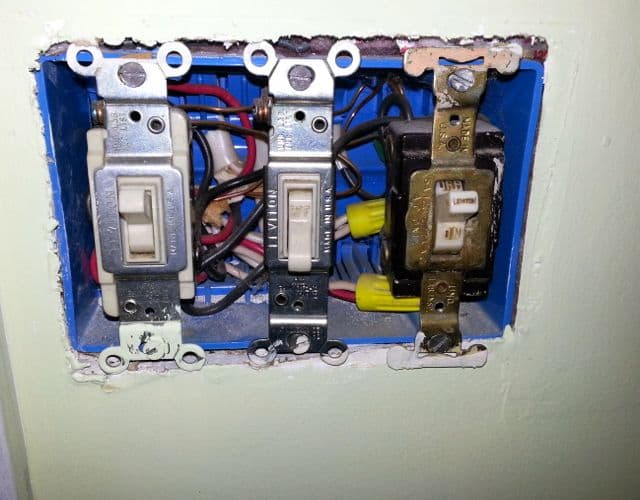 This project by the numbers:
4 Trips to Home Depot to get the appropriate switches/outlets/amps/wattage/covers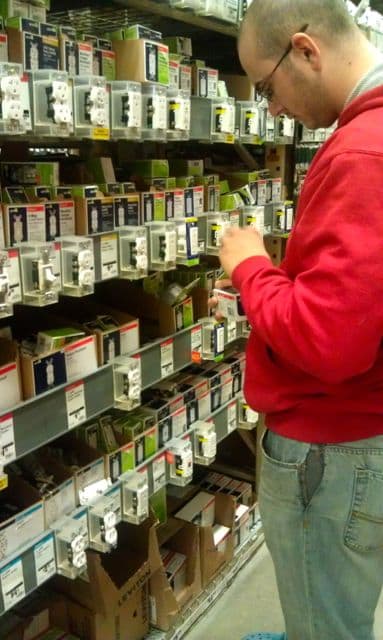 2 Trips to Home Depot on Black Friday
22 Outlets changed
48 Swear words my husband uttered (This is approximate.)
**4 **Longest number of swear words strung together at one time
1 Time(s) Matt was electrocuted
1 Time(s) Matt drew blood (Not related to said electrocution.)
2.5 Hours to complete this task
64 Dollars spent on outlets and covers (Including those more expensive GFCI outlets that need to be installed near the sink.)
Not too shabby, if I do say. I'm most proud of the only one electrocution. How about some random gems I heard Matt utter? Then we'll get to the after pictures.
_"What kind of electrician does this s***?"_
_"Well, I've never seen that before." _
"A drywall screw to screw an outlet to the wall. Really?!"
"Oh. That's f**king why." (I have no idea, of course, what he was talking about.)
"I don't have enough patience for flat head screws."
_"I want to strangle the son of a b**** that invented flat head screws."_
That man is too funny, I tell ya. Here are a couple of before and afters (afters with the new kitchen color!) to show you how much the white outlets matter!
Prep area with almond outlets: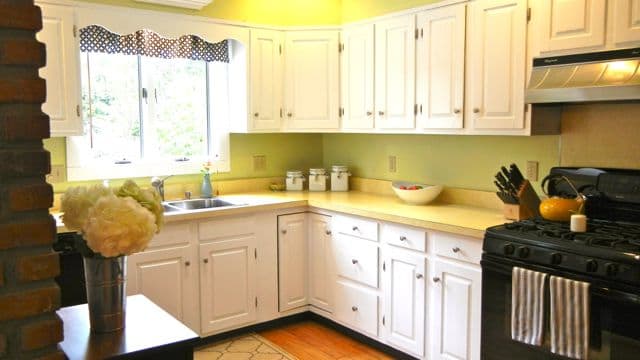 Prep area with white outlets: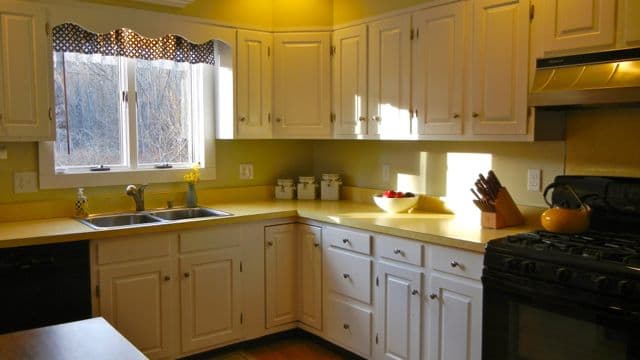 Corner of kitchen with almond outlets: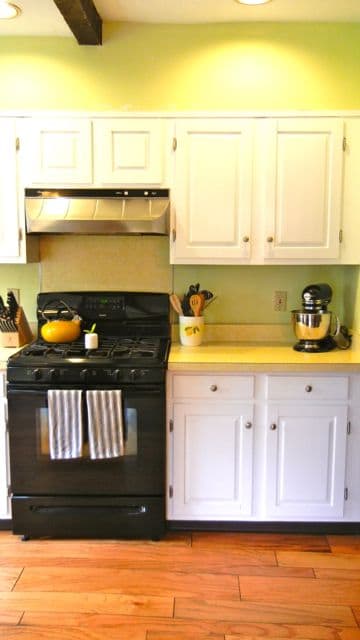 Corner of kitchen with white outlets: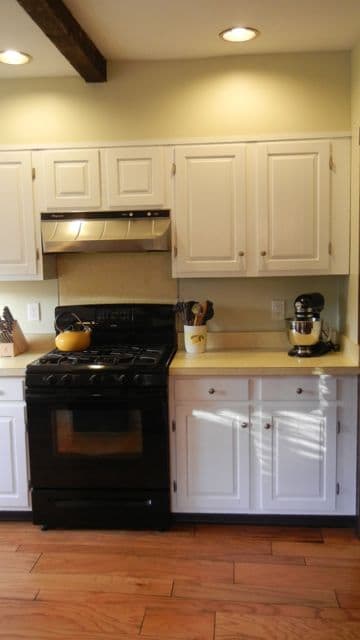 ::Smiles and sighs happily while gazing out across the kitchen:: I am beyond obsessed with the newest kitchen transformation of outlet changes and paint. Now if I could only get those countertops switched out… Spoiler alert: We're making moves to replace them after Christmas! Woot!