This past Saturday, my mom had an errand to run in our neck of the woods so she and my dad drove up in the morning to join us for breakfast. I threw out the idea of a thrift shop pit stop (say that three times fast) after breakfast and my mom was game. My dad and Matt - well, they were in the car for breakfast anyway, so they had no choice but to join.
I had recently heard (Thanks, Lauren!) about a large warehouse that carries all types of used goods in the Sandy Hook section of Newtown, CT. You know, if I were ever to be searching for a piece of furniture to refinish. Which I am - I always am! I need the practice. Sigh. There just isn't much room in the garage until I get these babies done. I need some warm weather. Stat. But enough of my rambling and back to the thrift shop.
The warehouse and affiliated charitable cause, aptly named the "Make a Home Foundation," exists to aid the lives of veterans and those in need by providing free basic home furnishings needed to simply "make a home." The foundation supplies anything and everything from clothing to furniture to household items for the needy all over the state. Whatever a client can't use, the foundation has up for sale in the warehouse to help cover costs of transporting the goods as well as typical overhead expenses like rent and utilities. I loved the sentiment behind this cause in particular, since I work hard to make our own house feel like a home on a daily basis. Everyone deserves to live somewhere that feels welcoming, cozy, and safe. Add to that the community rebuilding of Sandy Hook, and I was beyond excited to check the place out.
When we pulled up, the warehouse looked positively sprawling, and it was. The building boasts 56,000 square feet of everything. TVs, every type of furniture imaginable - mirrors, frames, glassware, appliances, you name it!
It was really cold inside, and one of the foundation's founders, Dan, told us to make sure and visit the "warming stations." I thought that was too funny. I definitely warmed my hands up a couple of times at the kerosene heaters placed throughout. The cold didn't bother me too much, though. I'm tough. Sorta. Plus, I was too excited. I saw bookshelves and night stands and farmhouse dining tables that were begging to feel the love. Old mirrors that would look grand with a good sanding and a fresh coat of paint in a cool color. #shouldabroughtthetruck
I did end up getting a couple of small items that I'm really happy about. I'll list them in descending order and save the best for last.
3. I found these adorable coasters for $1. A buck!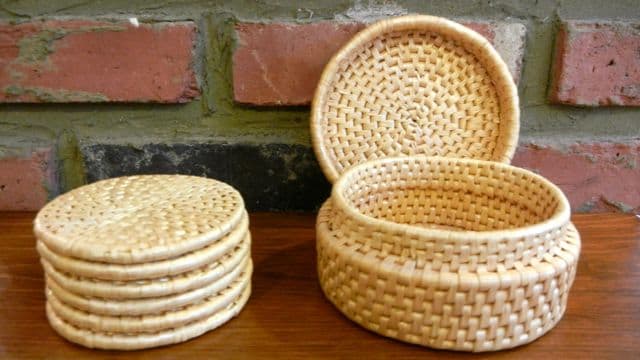 I don't really love my coasters, which we use surprisingly often, and these fit the bill. They're the same color as the baskets in my "mud room" bench and that makes me happy. Little victories. And yes, they came in that cute rattan-esque basket.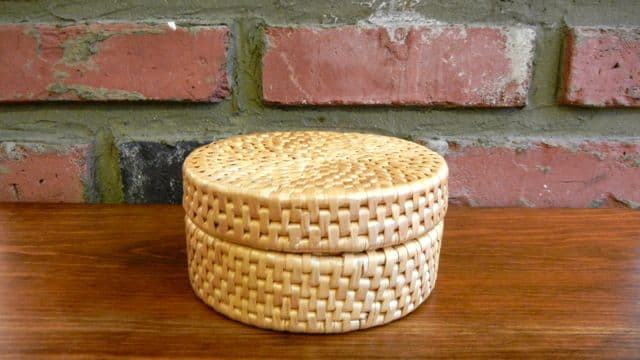 I think I'll use the basket for something else (nail polishes, perhaps?) and store the coasters loose in the drawer in our coffee table.
2. While perusing the vase section, I stumbled upon this bad boy.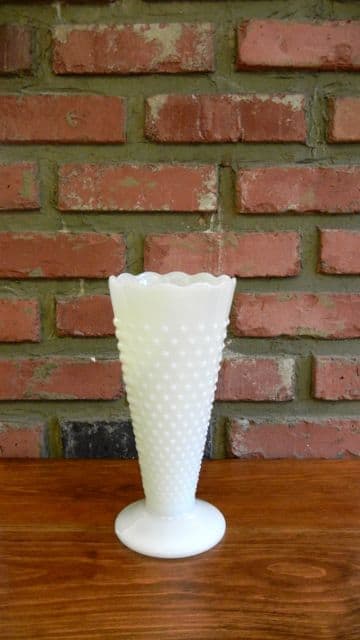 I recognized it immediately, and my mom pointed out that it is a near perfect replica of the vase my dad gave to my mom in the hospital when she gave birth to my older sister, 30 years ago. You, know, with flowers inside because she just had a baby and all. My mom recently gave "our vases" to us and I thought that was a really special gift. Thanks again, Momma! "My vase," the vase my dad gave to my mom when she gave birth to me, is light pink with an Asian design on the front. It's beautiful, and obviously very sentimental, but it's not something I keep in my kitchen on a daily basis. It's actually been on my dresser. This white, beaded vase, however fits the bill. I love the texture, the color (or lack thereof, ha) and the idea that it might be 30 years old.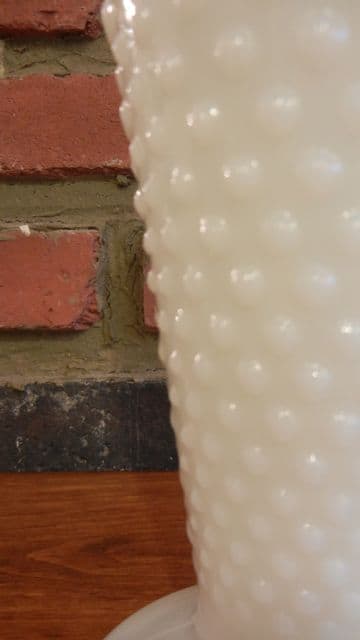 More importantly, this vase reminds me of my sister, my parents welcoming their first child, and oddly enough, my wedding cake.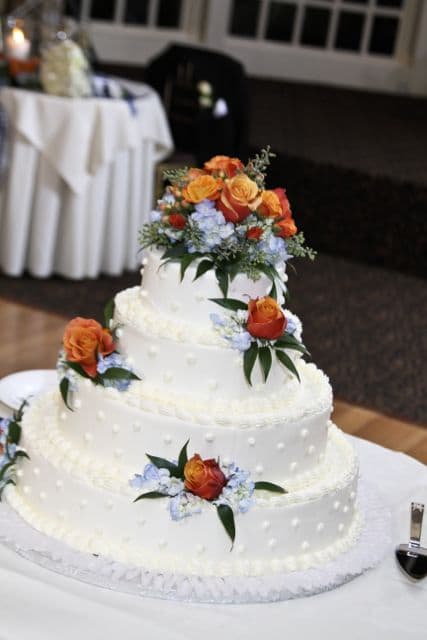 I was in love, and it was $4. Come on. Amazing find, right? I'll get some flowers in it pronto and show you guys how it looks in it's glory.
1. At checkout, with my $1 coasters and my $4 vase in hand, I stumbled upon an old Pepsi crate that was reeeaaallly cool looking.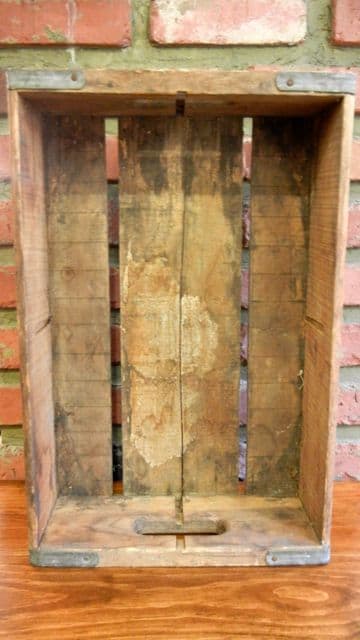 I loved the beat up look, and Dan told us it was an actual Pepsi case from way back when. He actually told me the year, and I forgot. 1950s maybe? I'll research this.
I love the shape. It is shallow yet wide and a good size for a dresser top or something like that.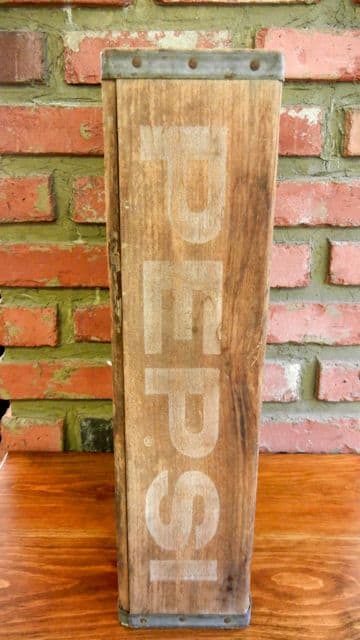 It was $20 and I snatched it up. My parents thought it was a bit steep, but I know these old crates sell for 3 times that online. I was in love. I fell even more in love when I looked to find that $20 price tag and saw this…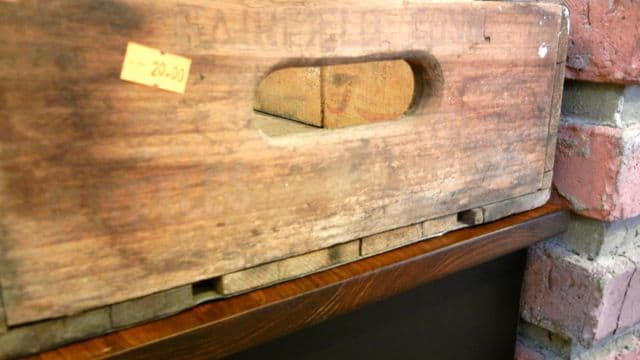 Can you make out the words in that picture above? It says: "FAIRFIELD, CONN." My hometown. Born and raised. Fate. Fate! I'm not yet sure where this guy will live when he's all cleaned up, but I'm on it.
Seriously, the $25 I spent at the Make a Home Foundation's thrift shop made my month.
Thanks to Anita and Dan at the foundation for founding a very cool place to browse with an incredible purpose for an incredible town that needs the community-building of a place like this. If you want to learn more about them, you can find them on Facebook here or go their website here.
So what do you think? Cool buys or what? What do you like better - the vase that matches the one Dad got for Mom OR the vintage soda crate representing my hometown? They're both so unique, it's hard to pick!