…that was an absolute nightmare and the bane of my existence. For nearly 3 (3!!!!) years. It drove me nuts, wild & crazy with dreams of making it simpler and neater looking. I would weed it out in hopes of planting something new, only to have it become overgrown again in days. There never seemed to be enough time in the day to get it done. Then spring rolled around and Matt and I had one of our beloved "do nothing weekends." I decided to tackle that beast once and for all. It was a big spot - well over 100 square feet of bushes and weeds that I didn't want crowding the side of our garage. When we bought the house in '09, it looked like this: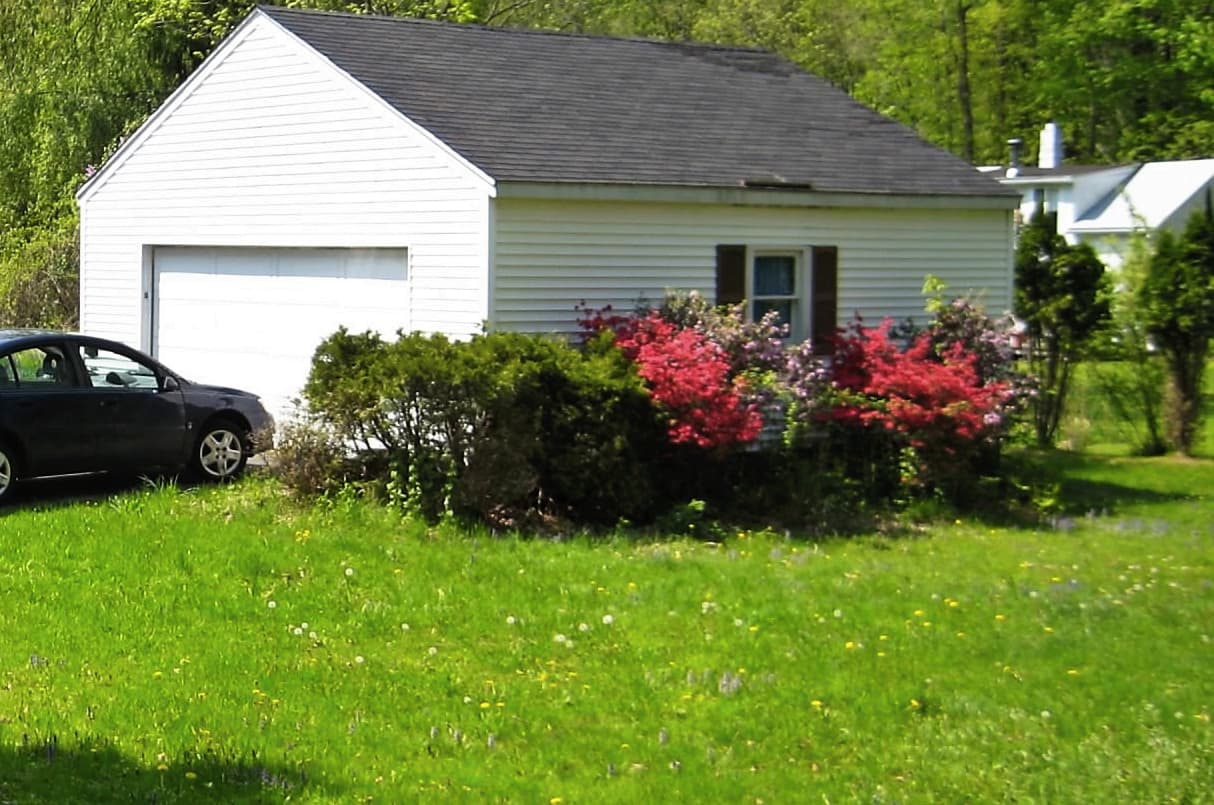 Within the first few weeks of owning the home, we ripped out the big evergreen bush closest to the garage door in the picture above. Besides that, we kept it weeded but didn't do much else until the following spring. Behind the big evergreen bush stood our well cap. In the spring of '10, I planted a few plants (hosta, salvia, mums, irises) around it to camouflage the well from the street. It still wasn't looking how I envisioned it to look.
I loved the color that the rhododendrons and azaleas brought to that space, but they hadn't been pruned the right way, and were overgrown in all the wrong places, with a ton of bare spots throughout. We borrowed our friend's truck in hopes of towing them out of the ground, because those babies were DEEP. We first cut off all of the branches and then used an all-purpose shovel to dig around the root ball as best we could to try to loosen it up. Here is what happened on the first go around:
So yeah, we had a bit more digging ahead of us. Matt wanted to go back to Home Depot to grab a thicker rope, but they're so expensive and I wanted him to try one last time with the rope we had doubled up around the trail hitch. Here's the result:
Sorry about my scream at the end - hopefully your volume wasn't up too loud. I was so excited to have those guys out of the ground and on my way to some cleaner-looking curb appeal. Fast forward to this past spring, and we were left with the following: a space that was an indisputable hot mess.
Hot.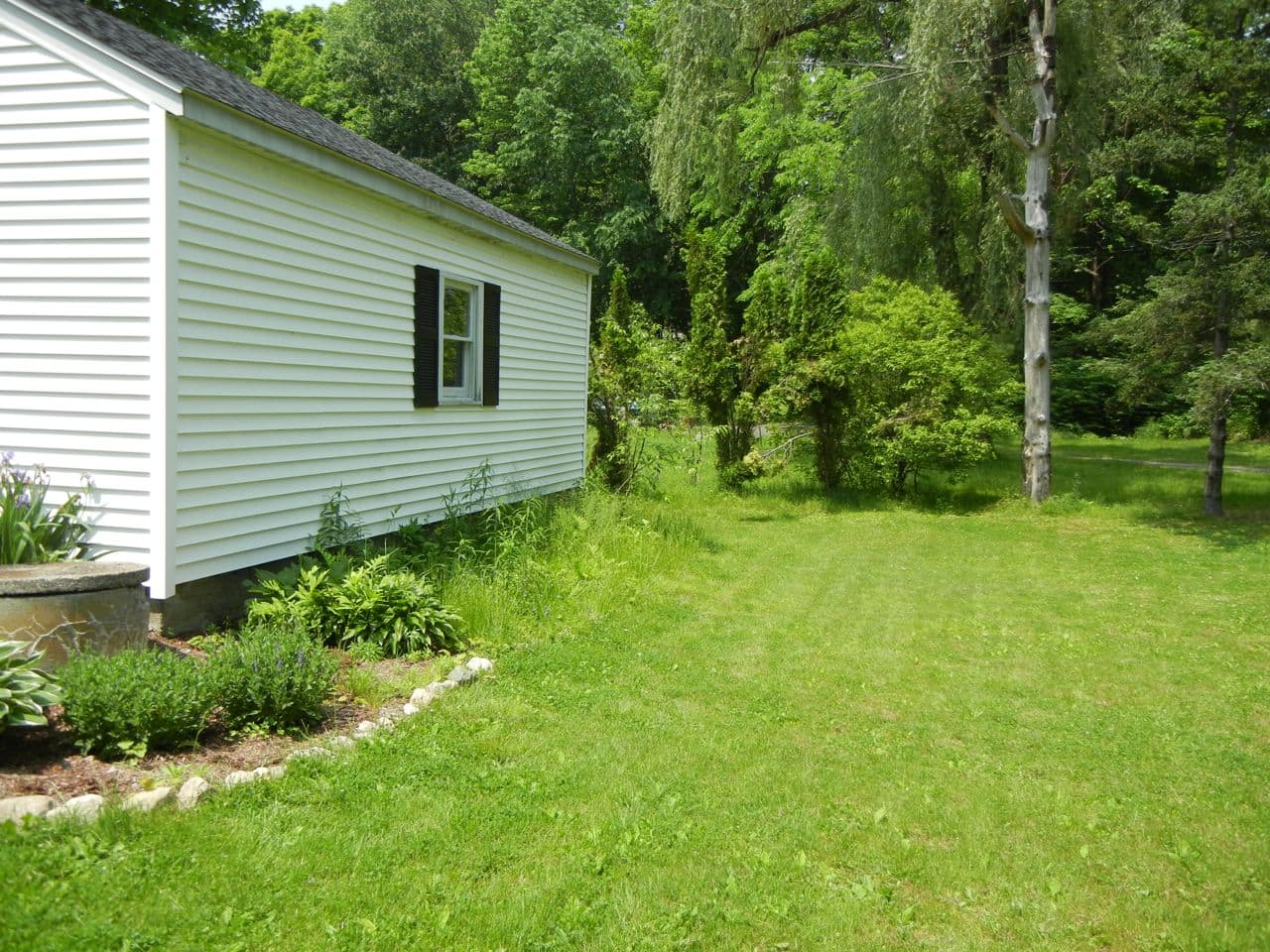 Mess.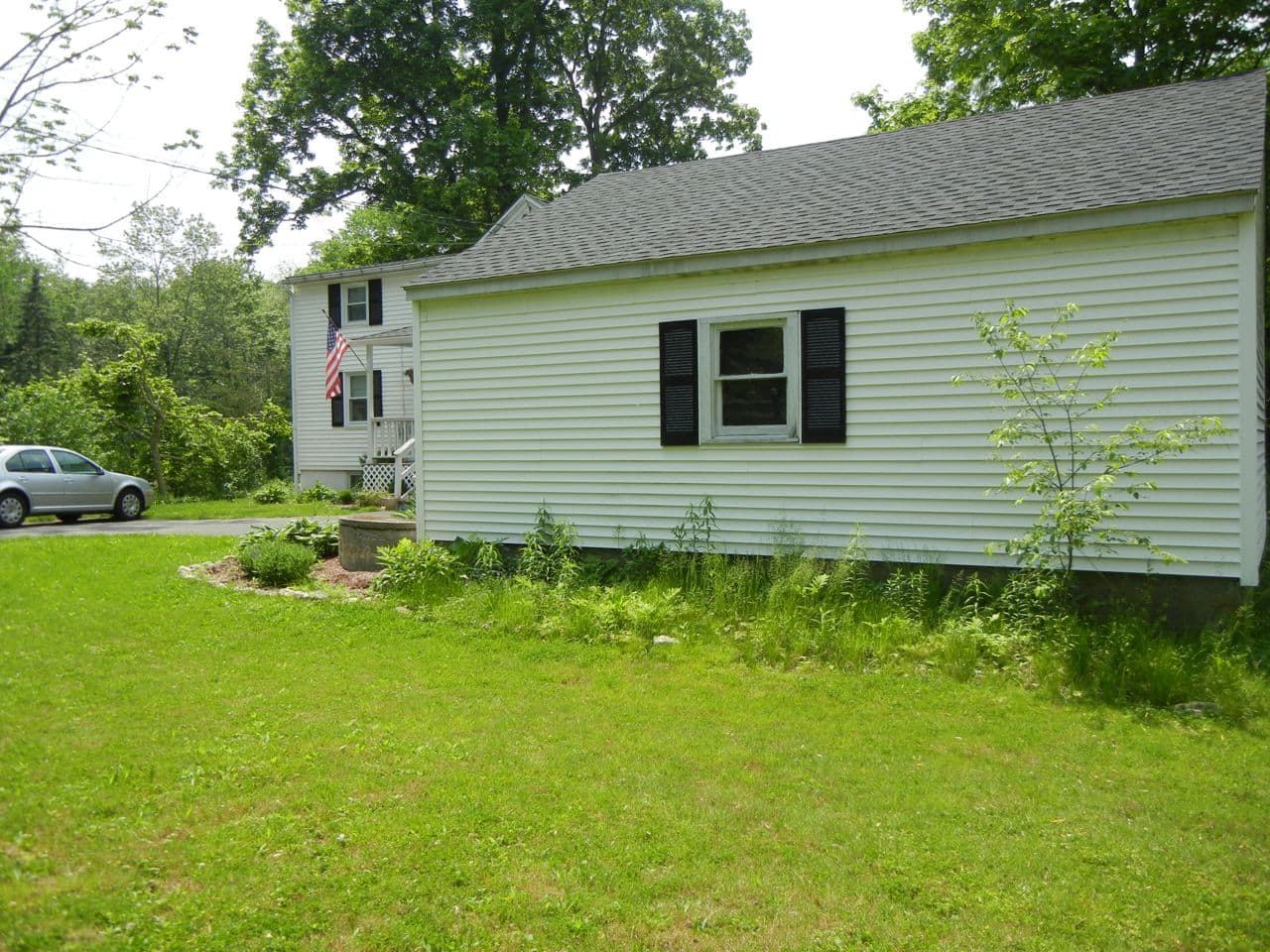 Yikes. I had my work cut out for me. Armed with my hands, some garden tools, (including a new edger) some mulch & some new plants*, I started working overtime to clear out the mess that was a good stretch of our curb appeal.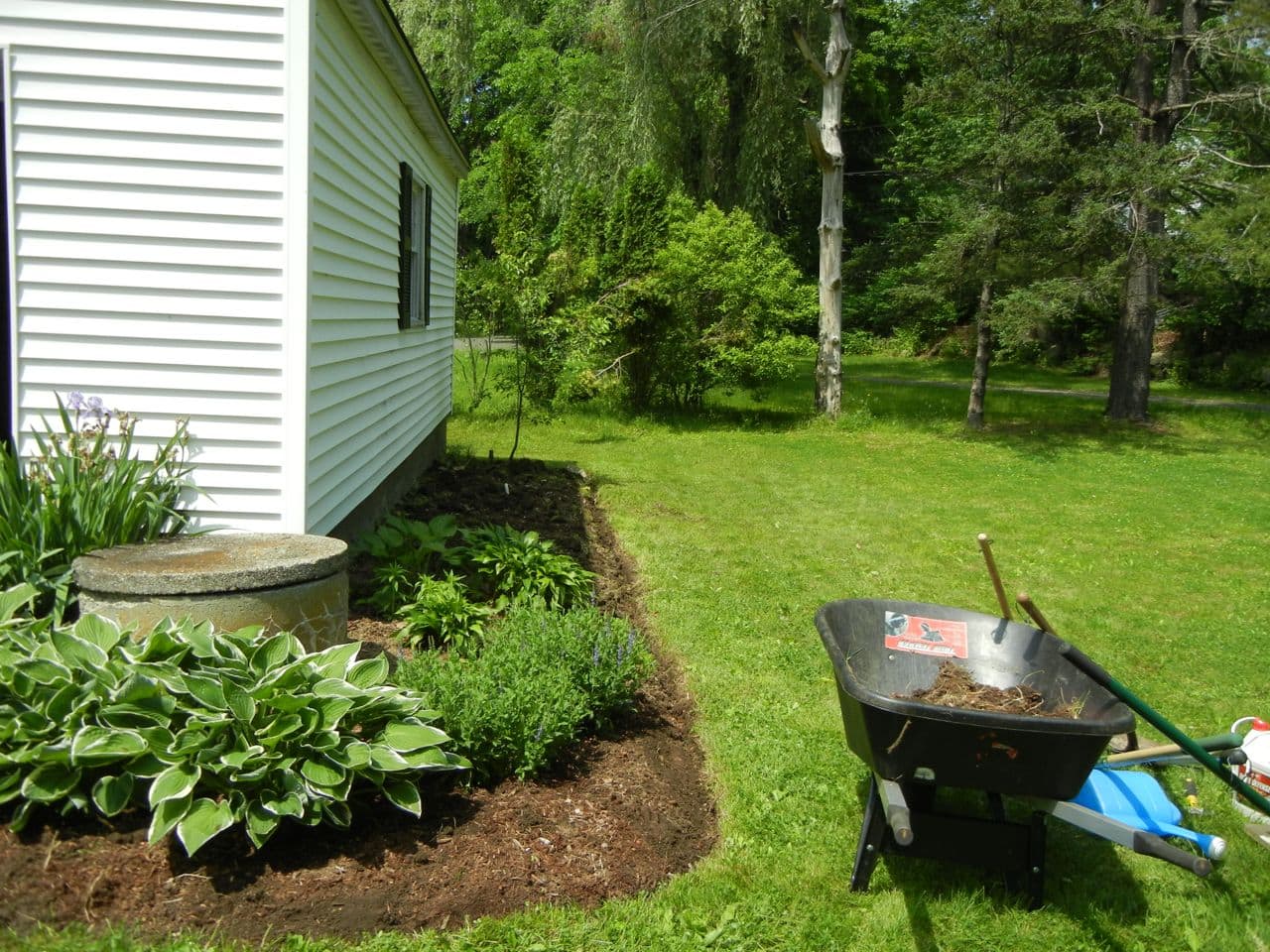 It started looking much better after I weeded and removed the rocks. They were too tough to mow around, anyway.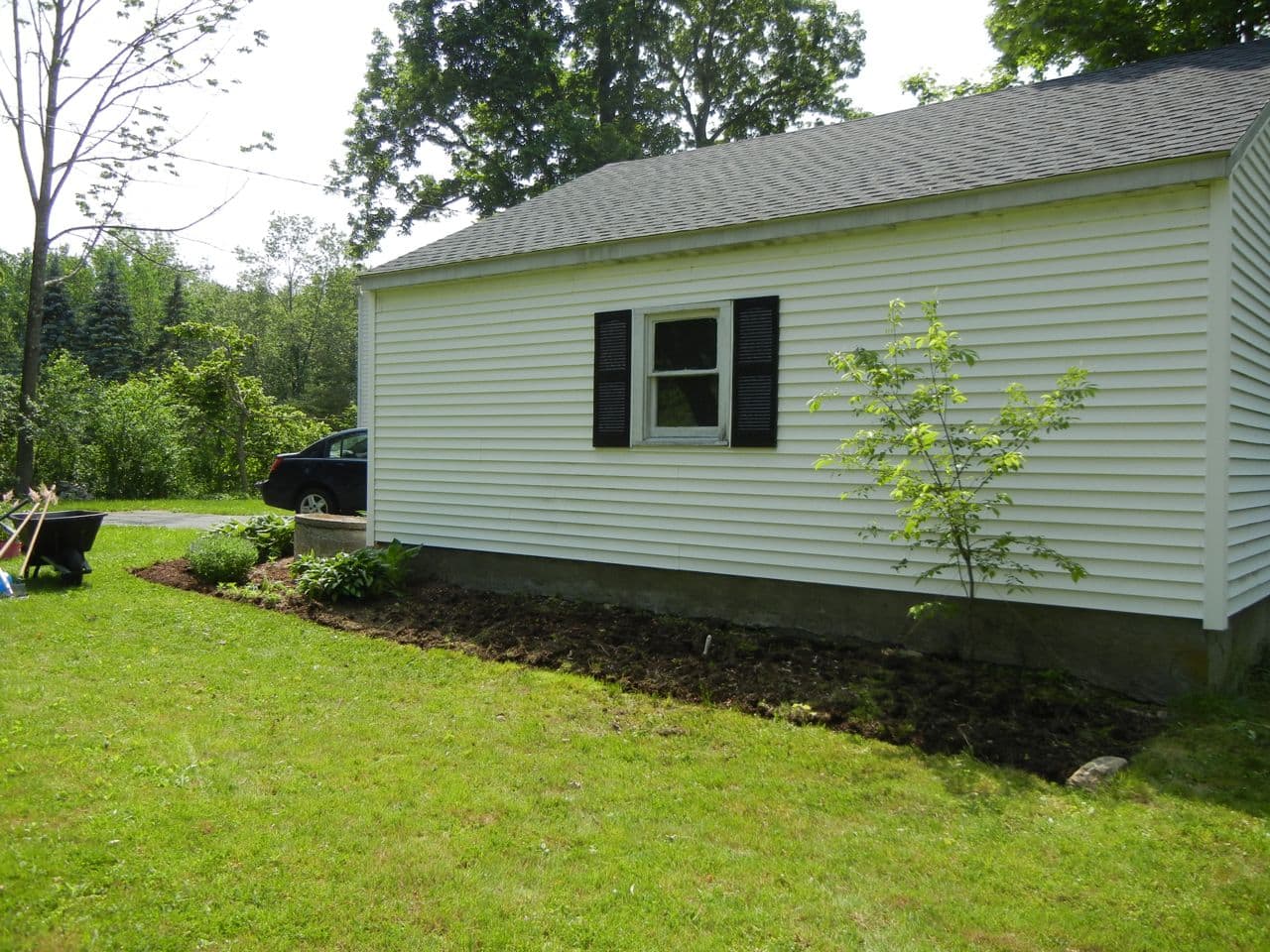 I then dug wide holes filled with water to readily accept the new plantings and spaced them a little ways apart so they'd have space to fill in. After some light edging and mulch, I was getting giddy with how the transformation was coming along.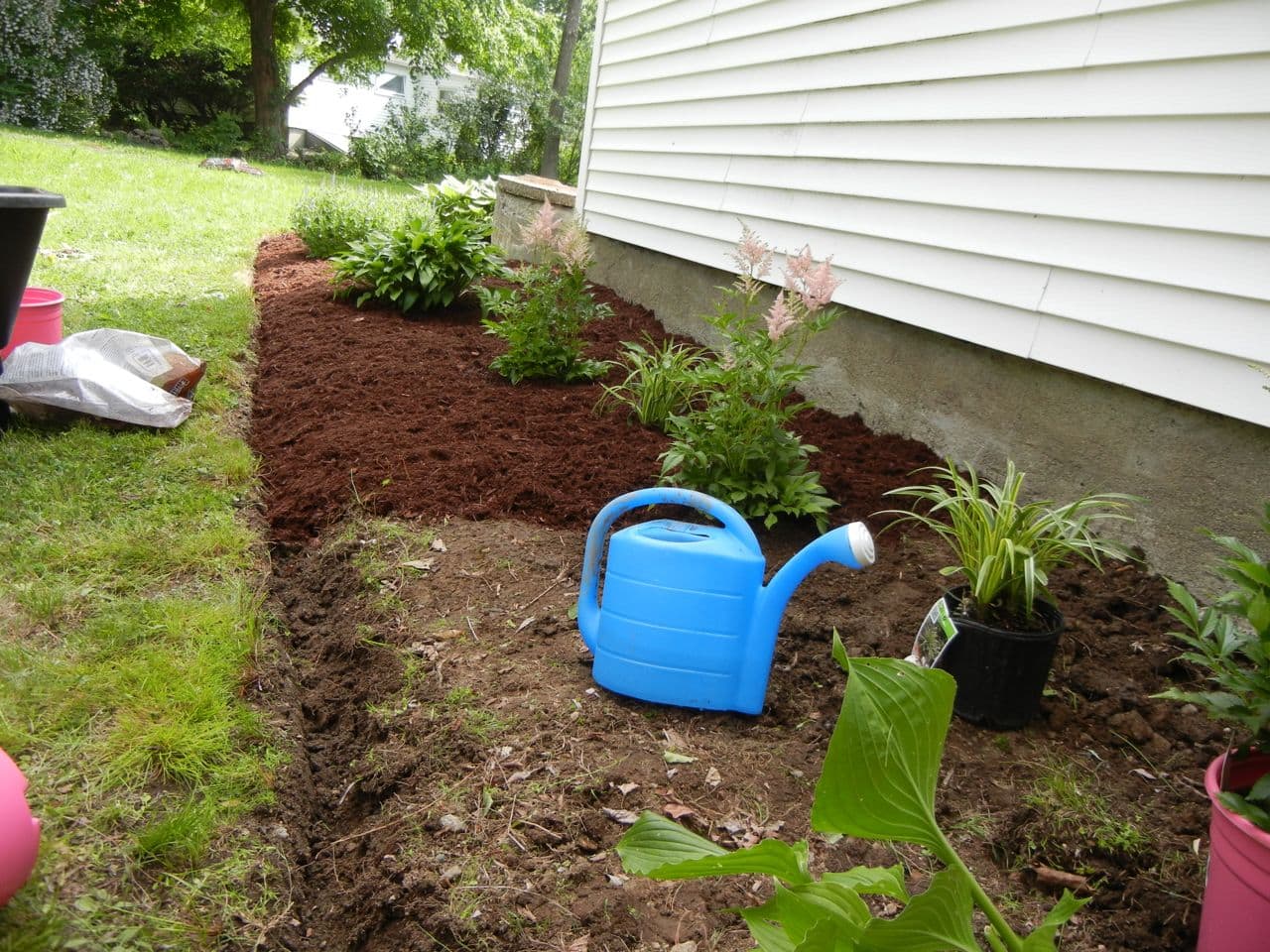 Mulch makes me oh so happy.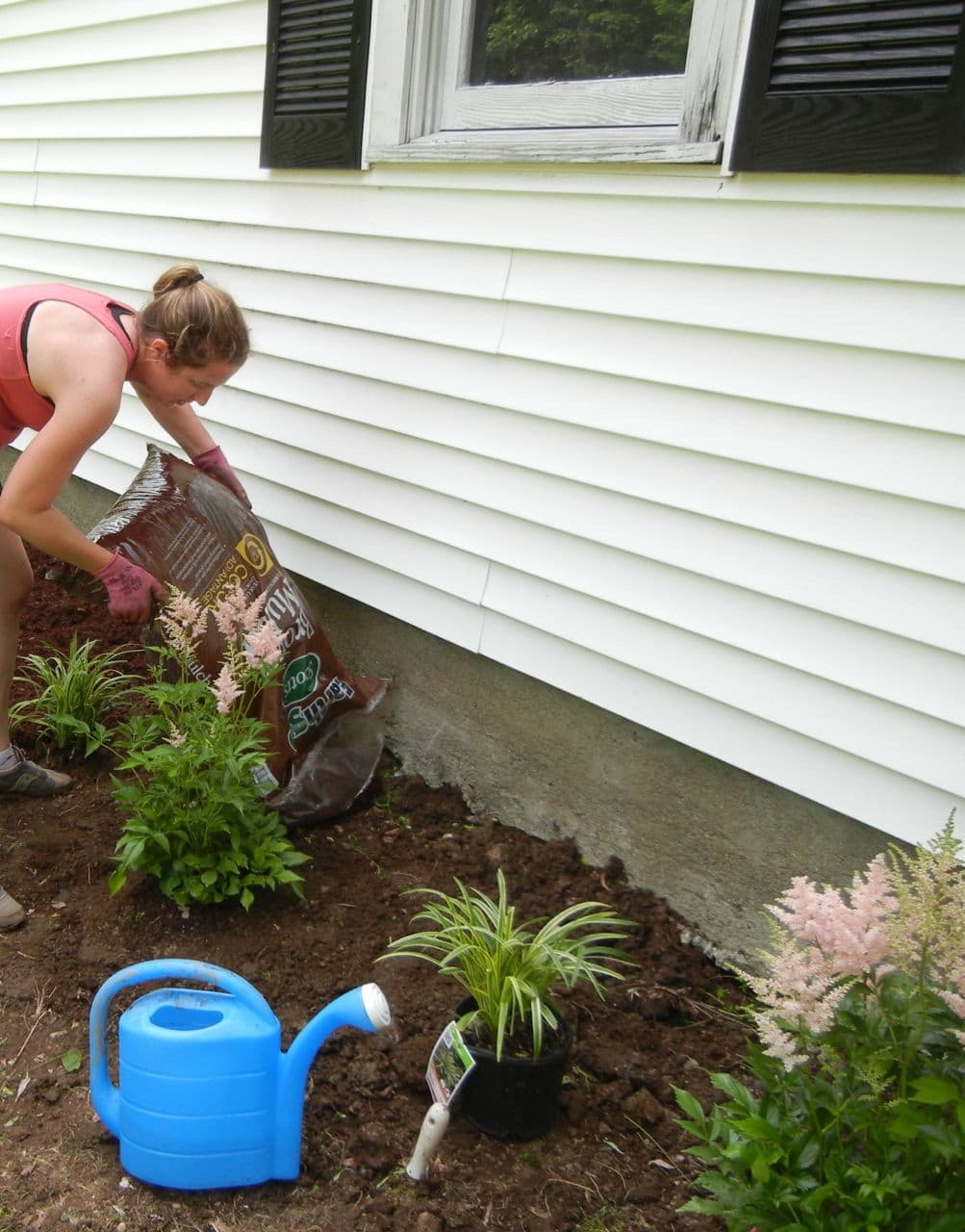 And the final few shots… a reminder of the "before…"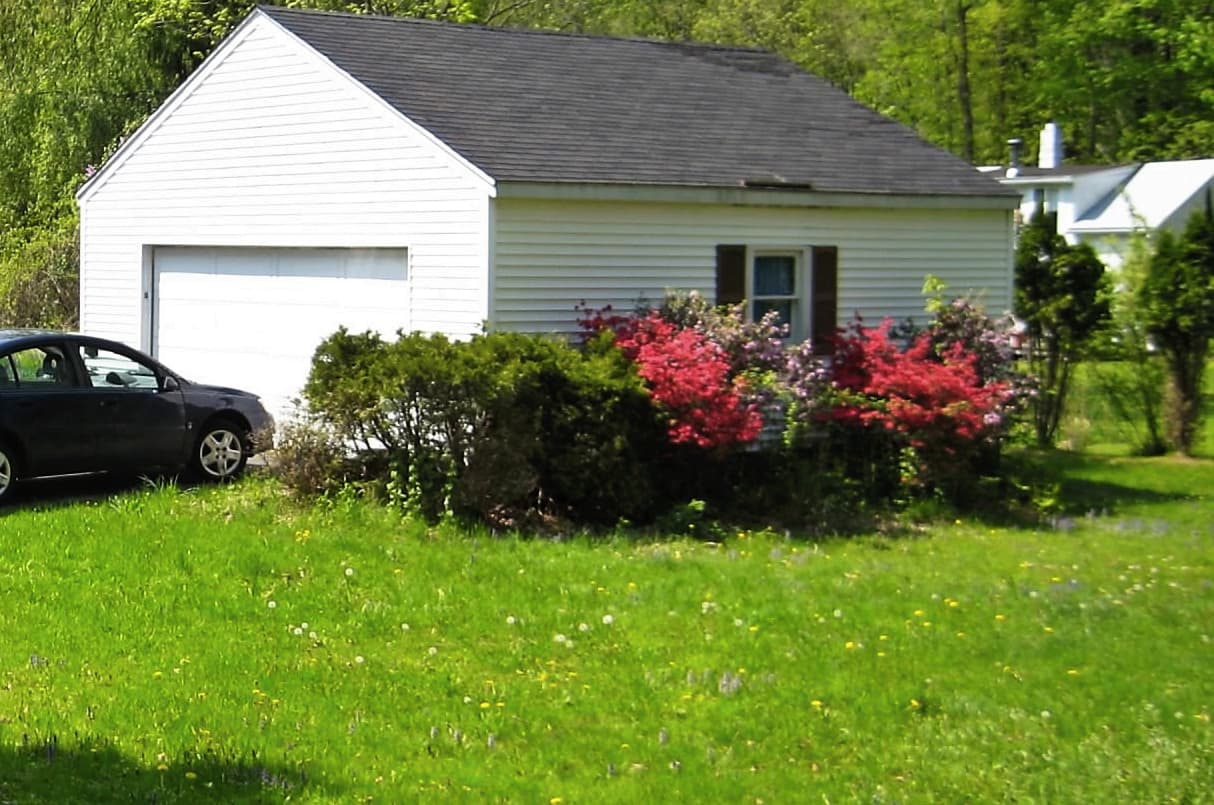 And the "after shot" that was three years in the making and will be altered and added to each year: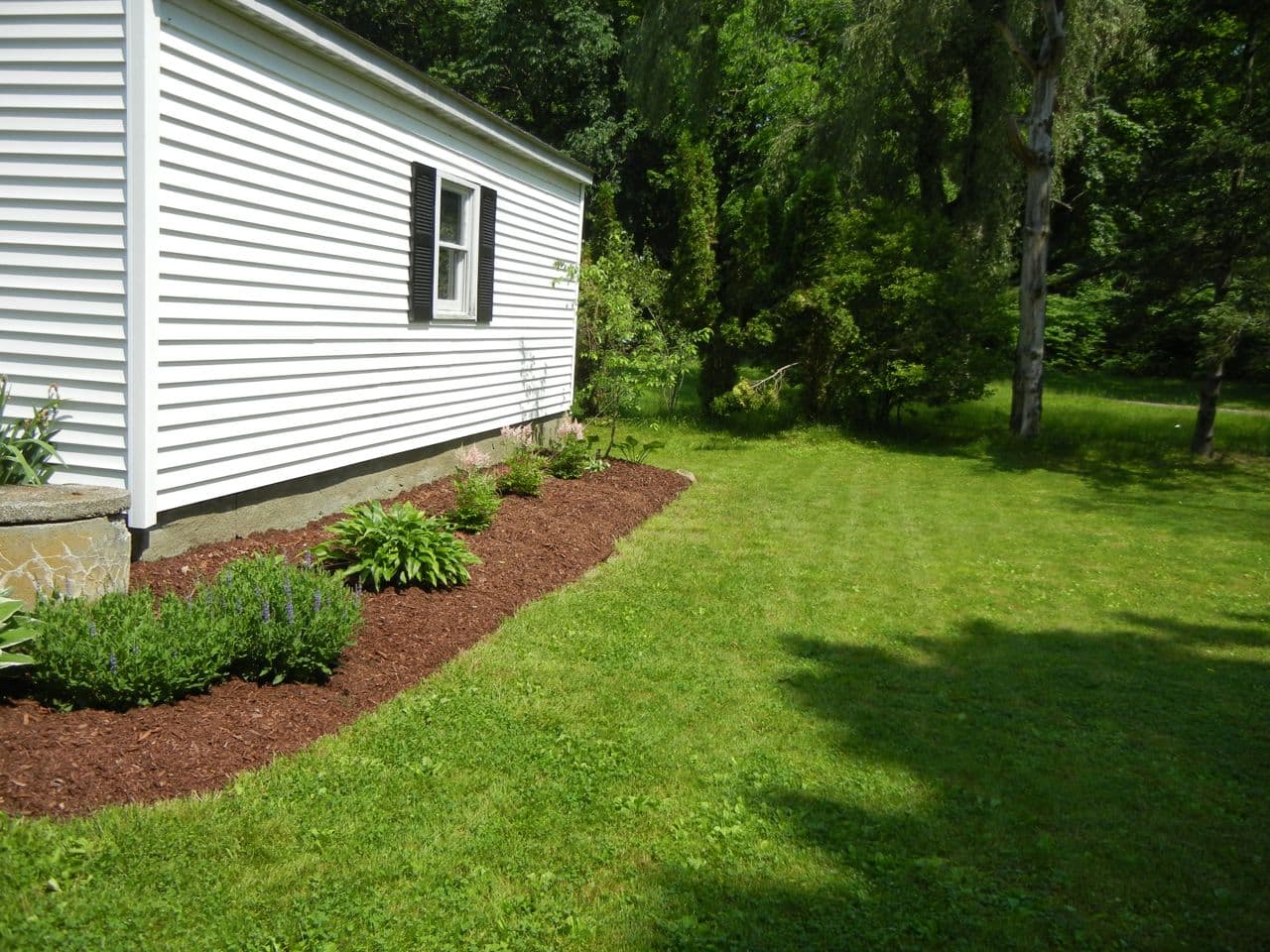 I couldn't be more pleased with the results.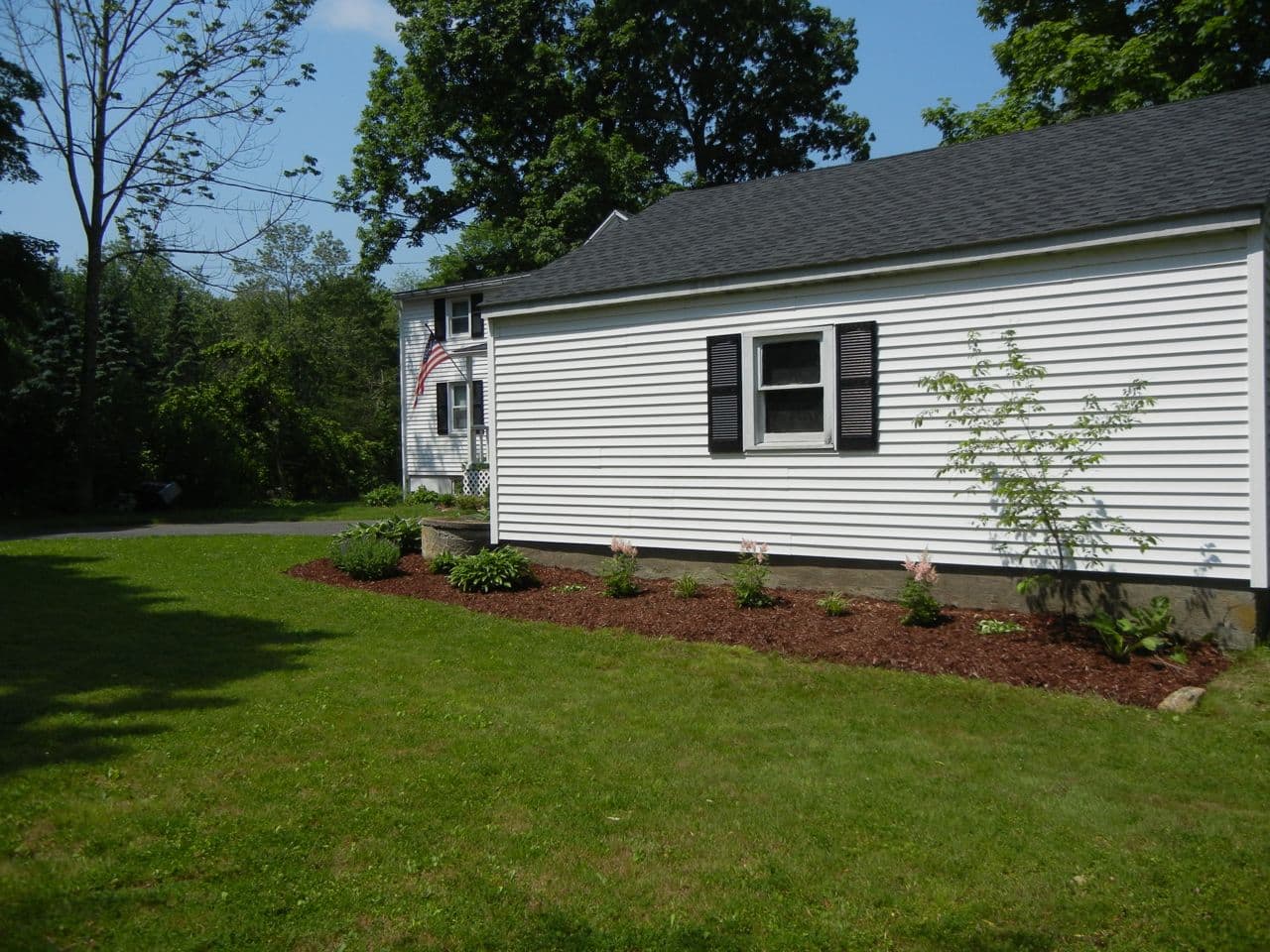 I can't wait to play with colorful annuals in this space each year as well as watch how my other plantings grow and fill in each spring. It took almost 3 years, but I've got some of my curb appeal back. Now it's onto the other 30 spaces in the yard that need tending! Oy.
*All of the plants I chose had to be:
-Deer-resistant (We have a ton of hungry deer constantly threatening the gardens)
-Shade-tolerant (This area gets nice morning sun but it's all shade a little after lunch-time)
-Moisture-tolerant (The space above gets pretty wet being just a few dozen feet away from our stream)
I ended up going with variegated liriope, pink astilbe and existing hosta varieties I had laying around. Next spring, I plan on planting some marigolds to give it some annual color. This fall, I may toy with the idea of planting some baby boxwoods along the garage foundation to provide some color during the winter months.