I'm not going to do a big foreword on this post. You're welcome! ;) I'm just going to tell you that we replaced the back storm door and it was a top priority of ours… I think you're all bright enough to see why… Refer to the picture below for hints…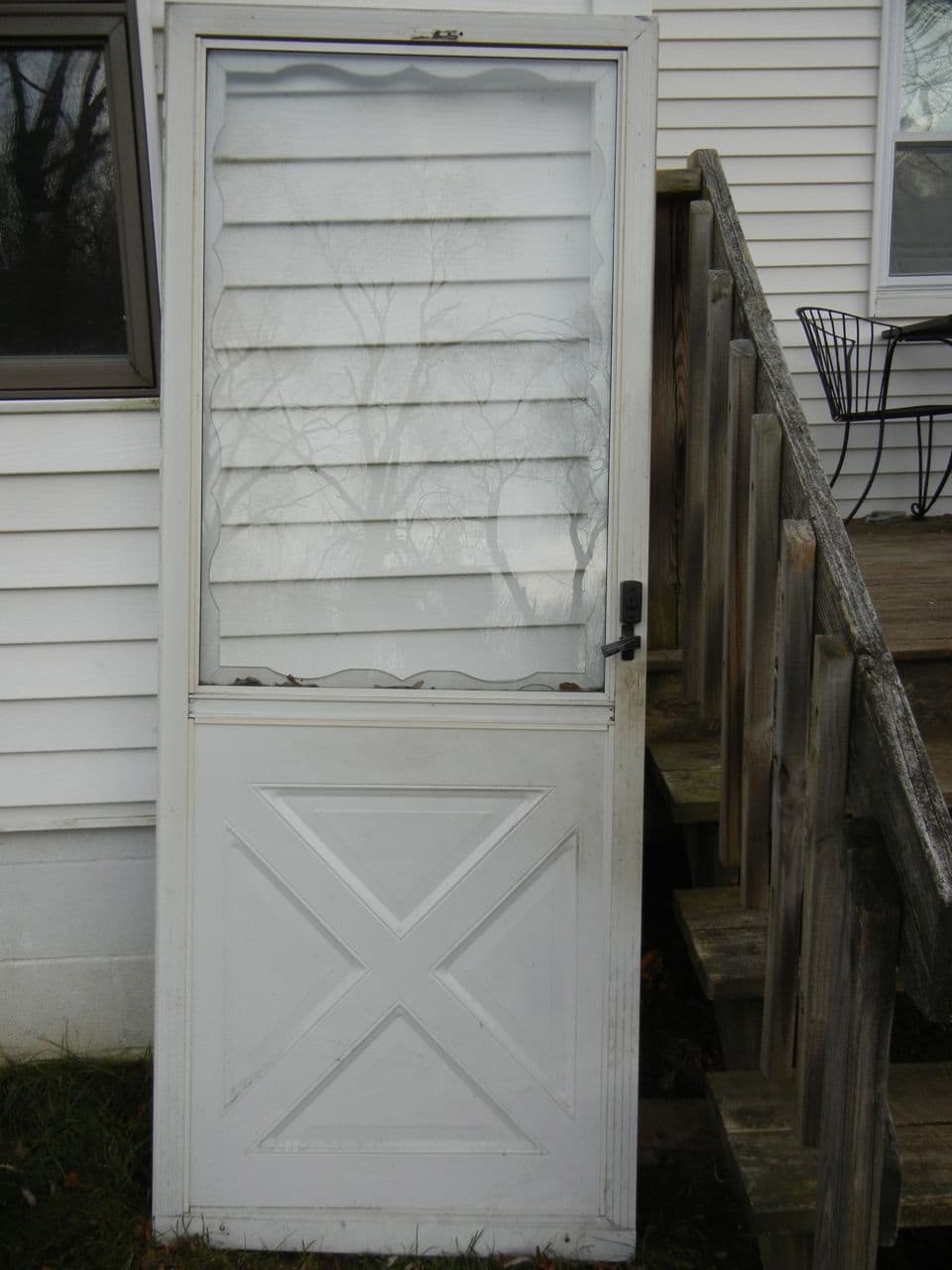 Wow, right? So gross. I haaaate that door. Once we had a nice day late last fall and a couple of hours free, we went at it. Here are a couple more before shots before we get to the good part. This door had to be one of the grossest, oldest doors of all time. What's with the scalloped trim? Made it impossible to get the leaves and bugs (ew!) out. Ish had to go.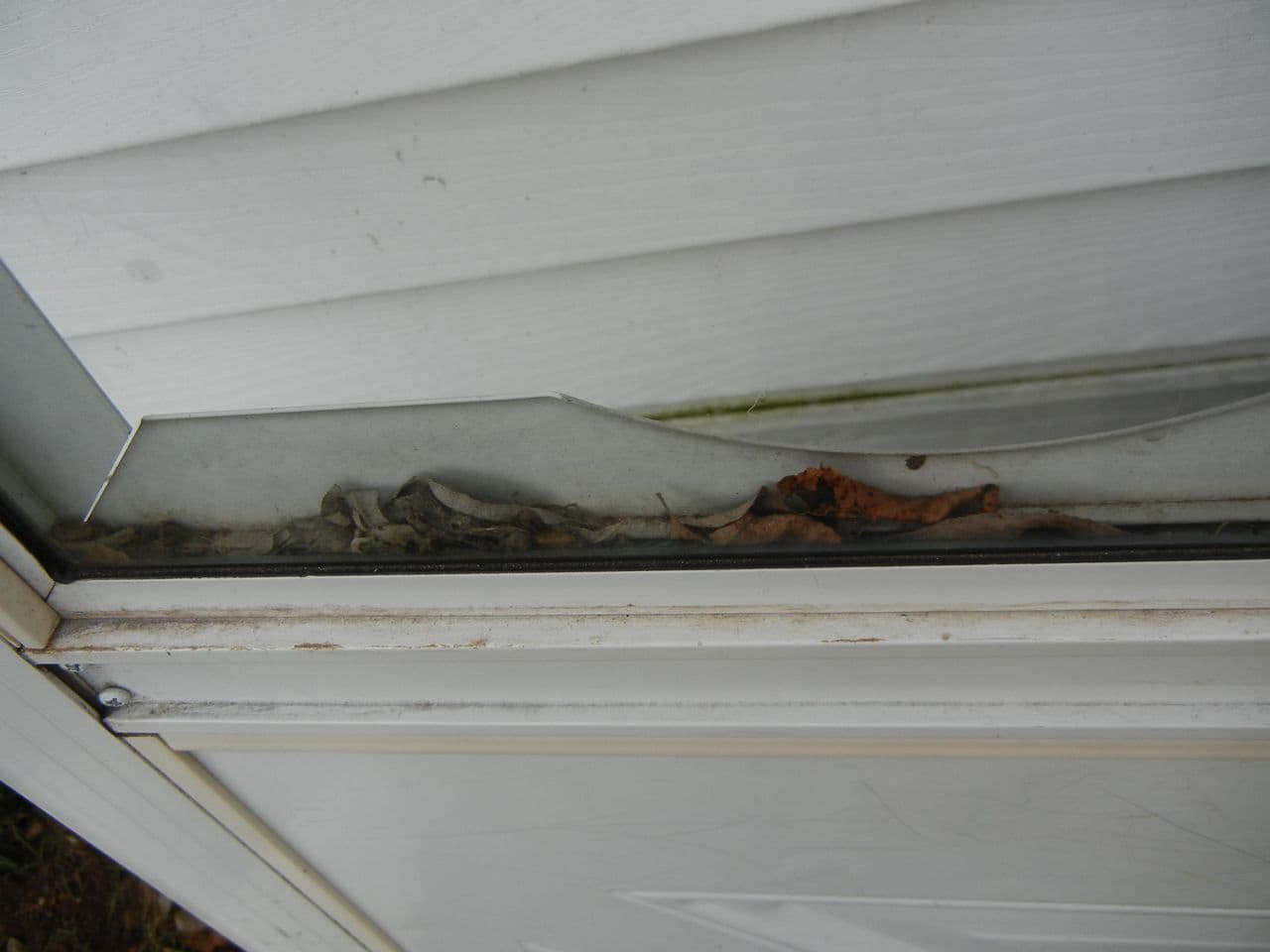 And one last before shot of the handle… is it possible for these pictures to make the door look worse than in real life? I swear we don't live in squalor.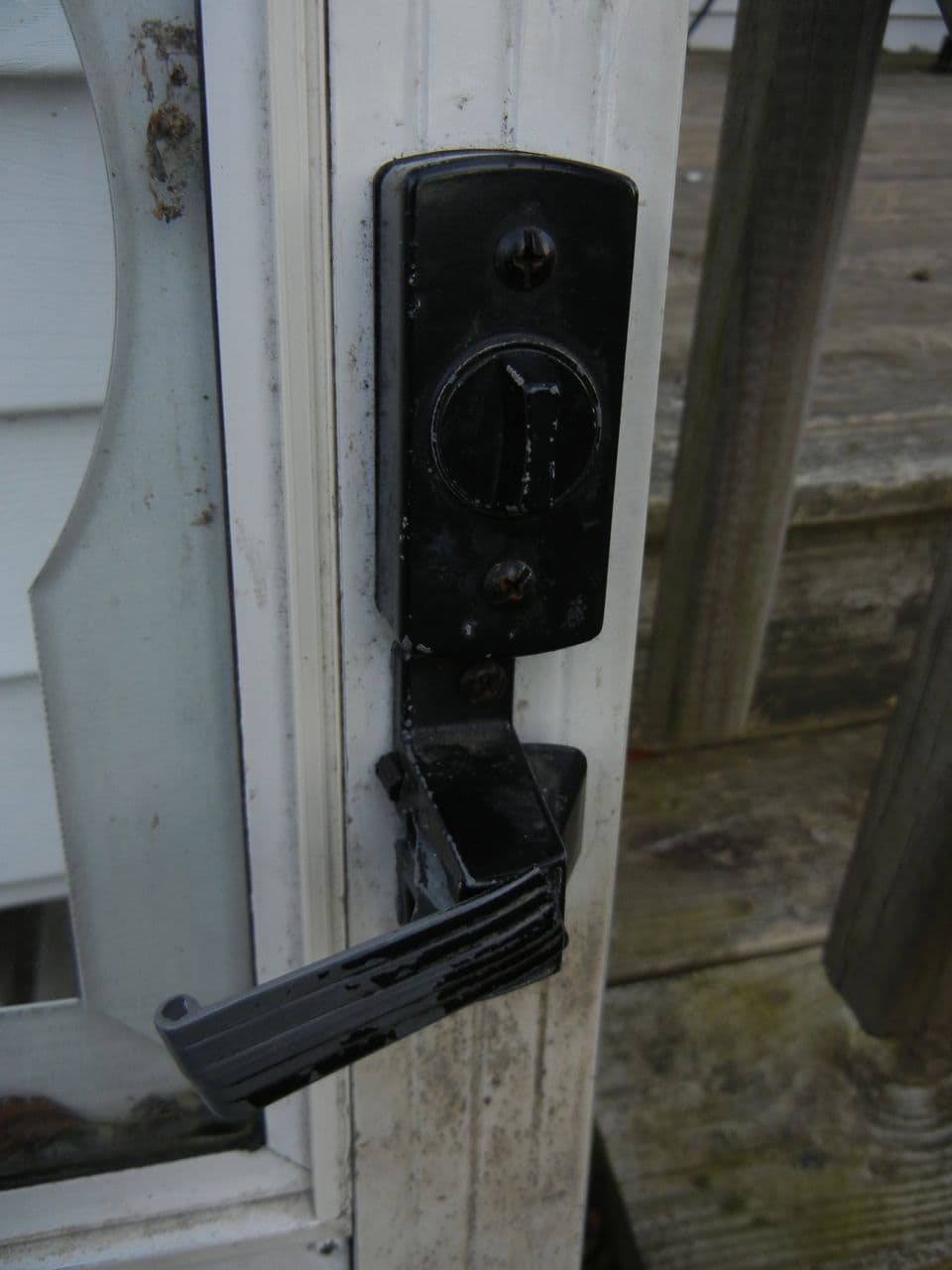 Cue my knight in shining armor…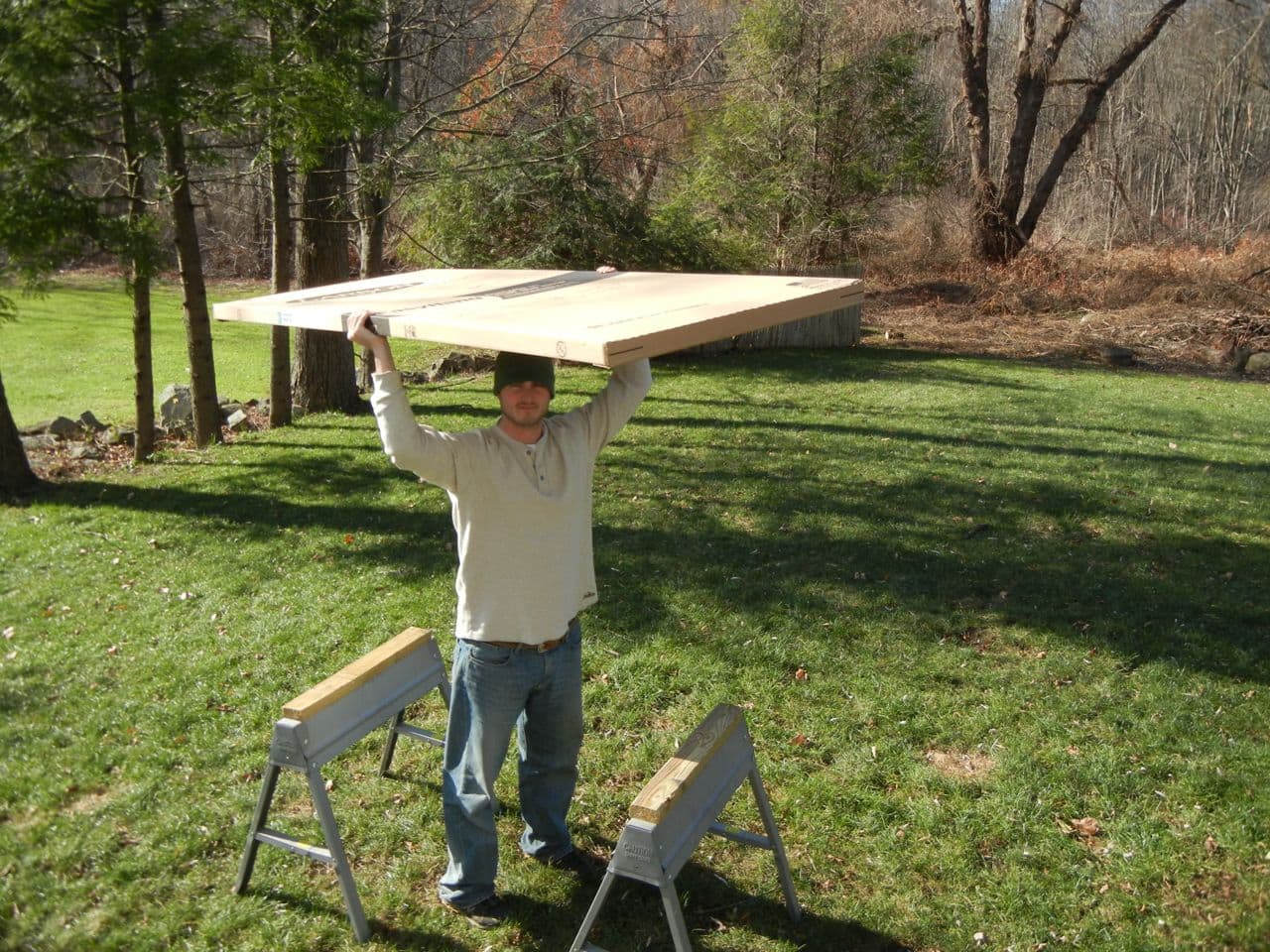 I was so excited to see a clean, white, sparkling door. I jumped up and down just staring at it in the box.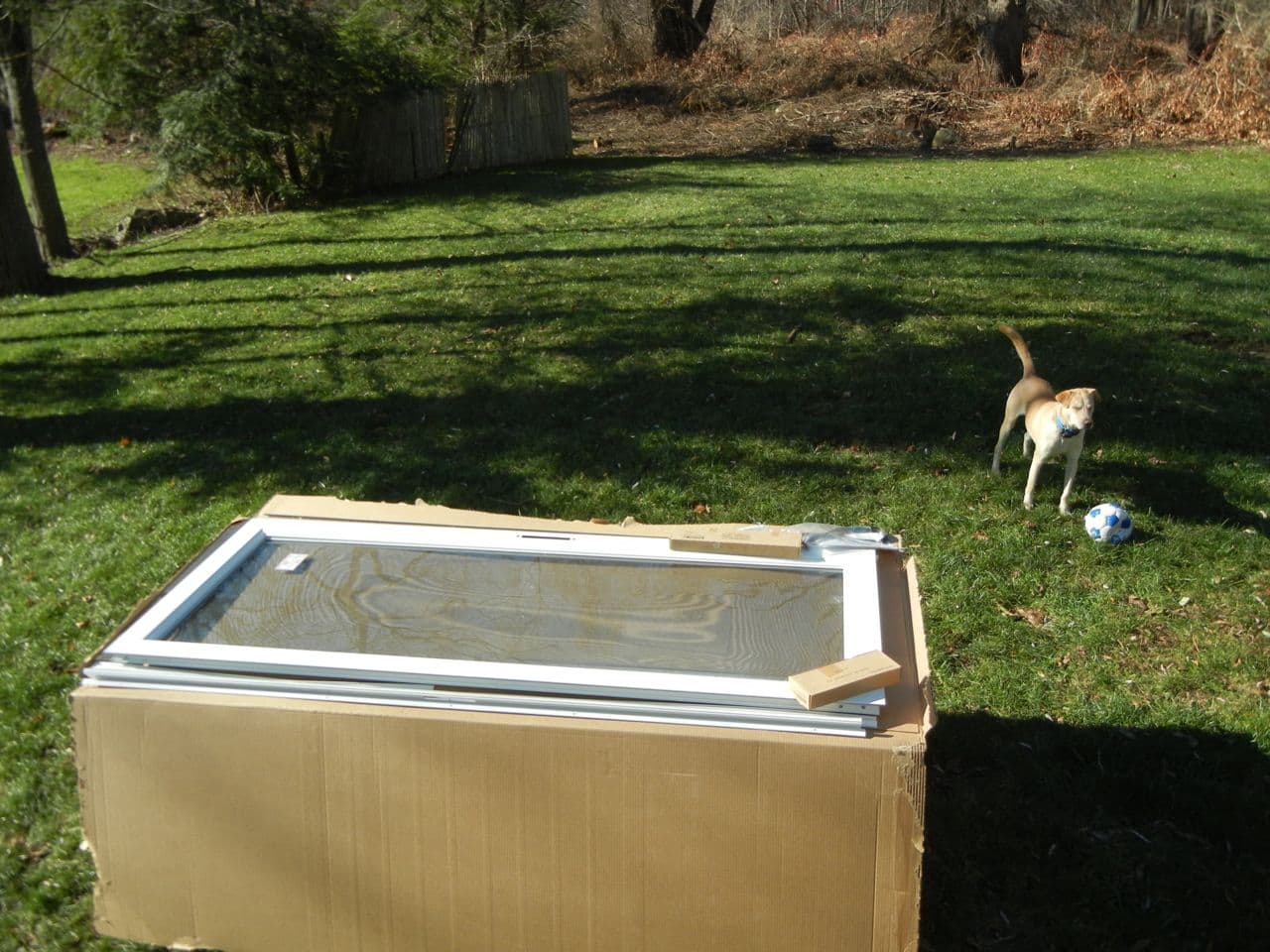 We went with a full-view door to allow as much light in as possible while giving Griff an optimal view of the squirrels and woodsy folk. I think he loves it.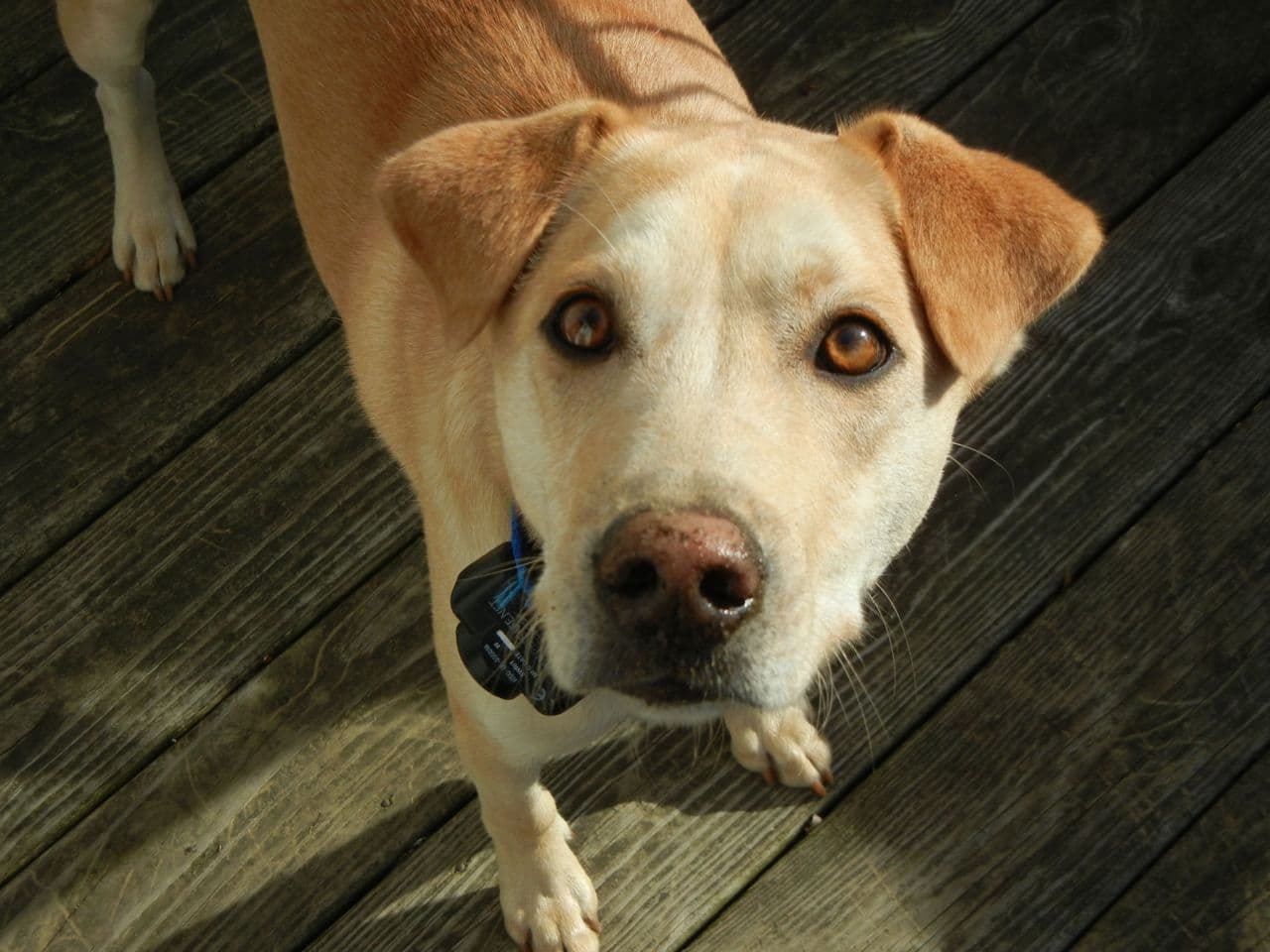 Matt started by aligning the new door in the space of the old door.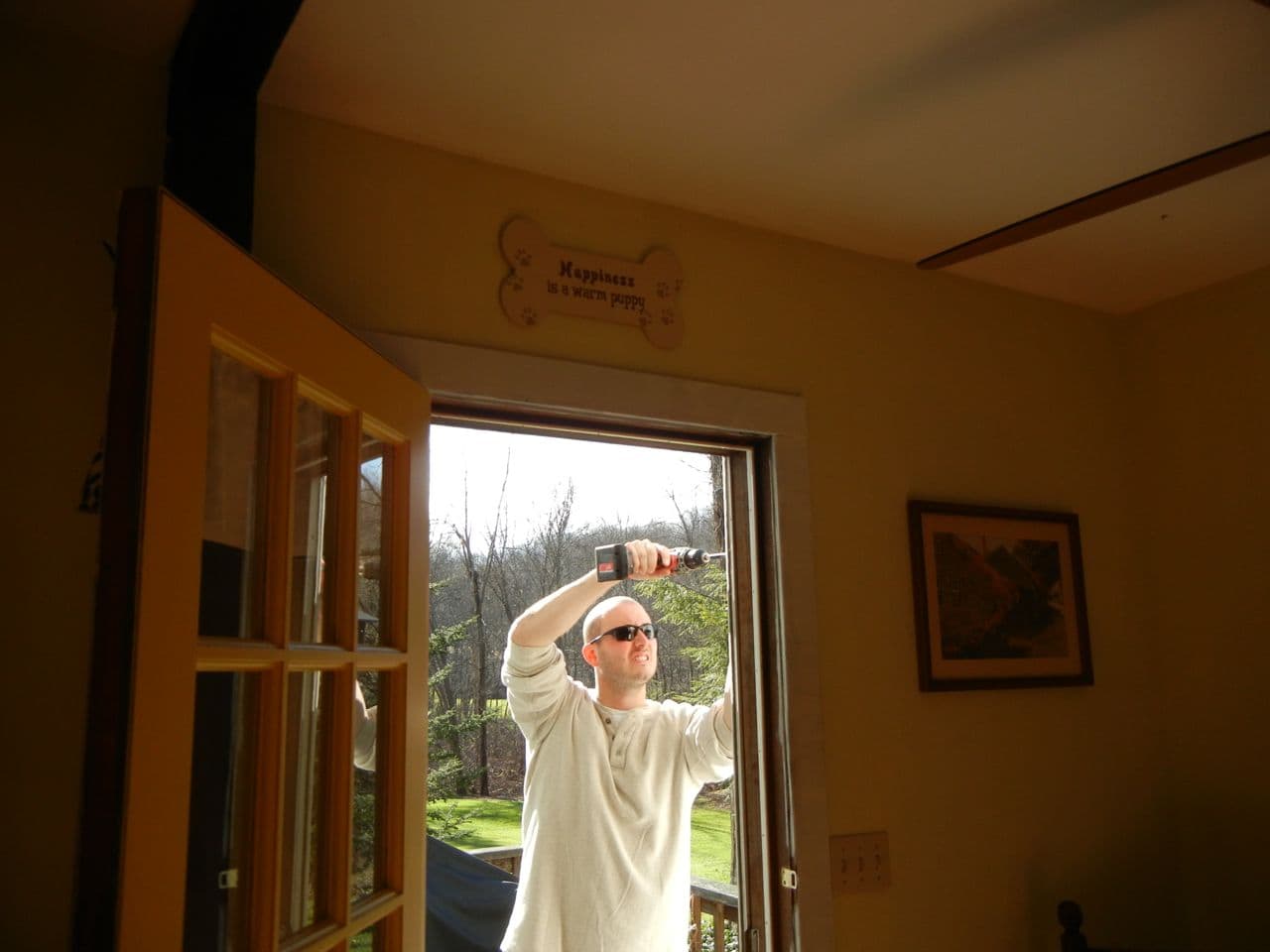 There were a few tweaks to be made here and there.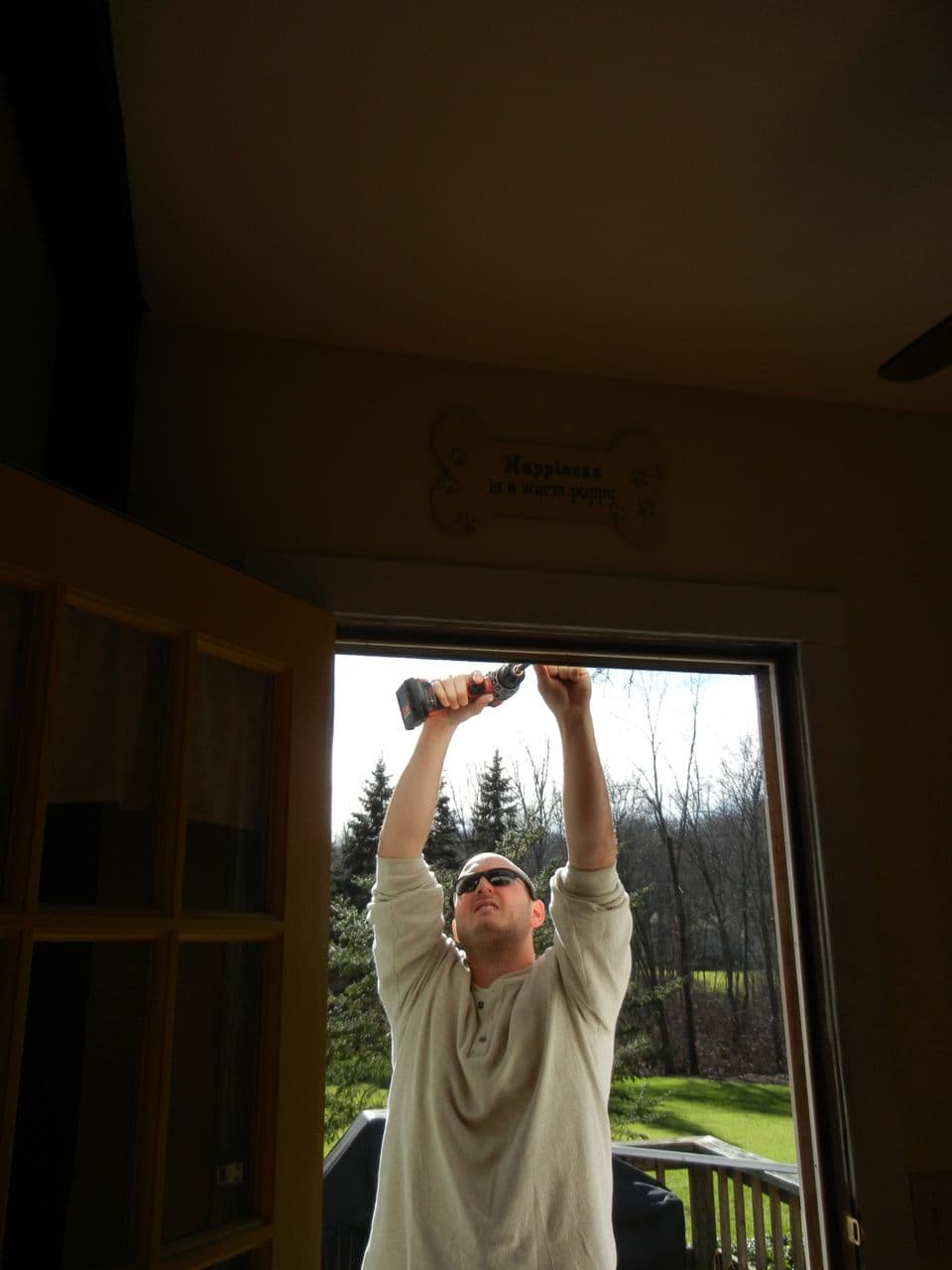 Good thing he had a helper, since I was busy taking pictures of who knows what.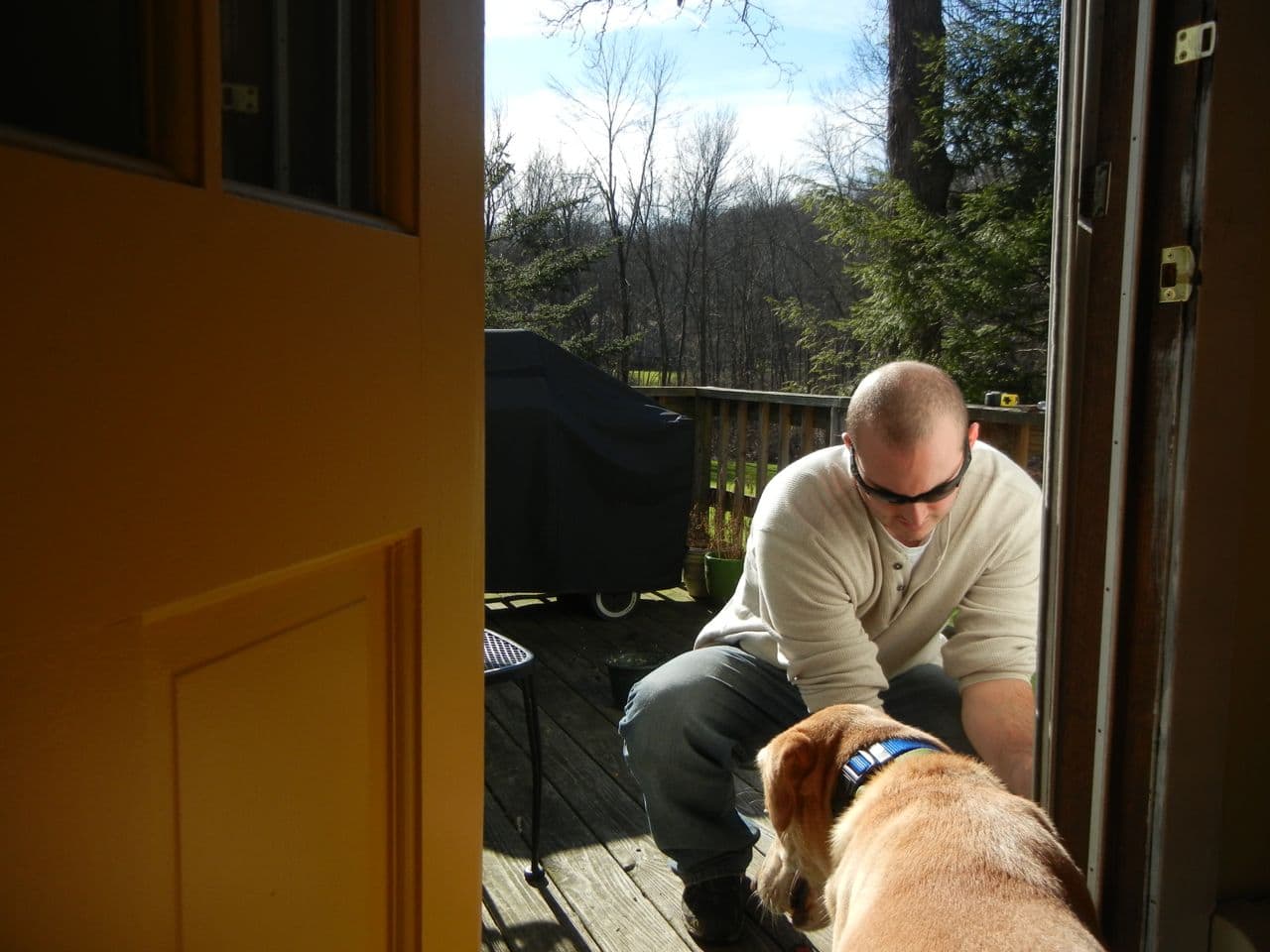 After a half hour of tweaking and a few elicited swears from Matt, we were in business… except there wasn't room for the lock to latch. So with no other option, we aren't super proud to admit that we carved out the right sized notch so that the door would latch and it would lock if we needed it to. Matt assured me it was secure should we need to lock the storm door, so I was cool with it.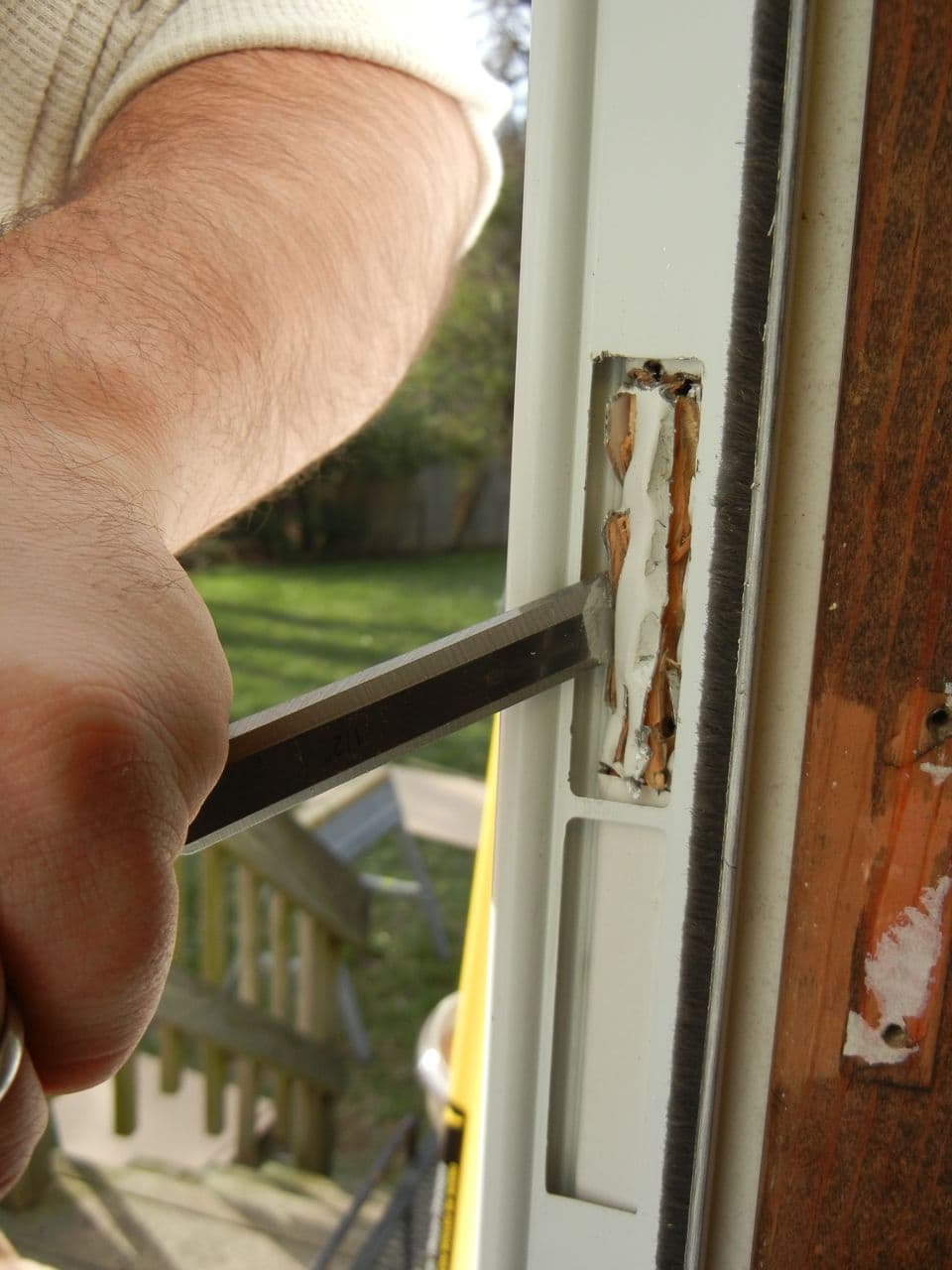 Ready for the finished product? Ahhh… much improved!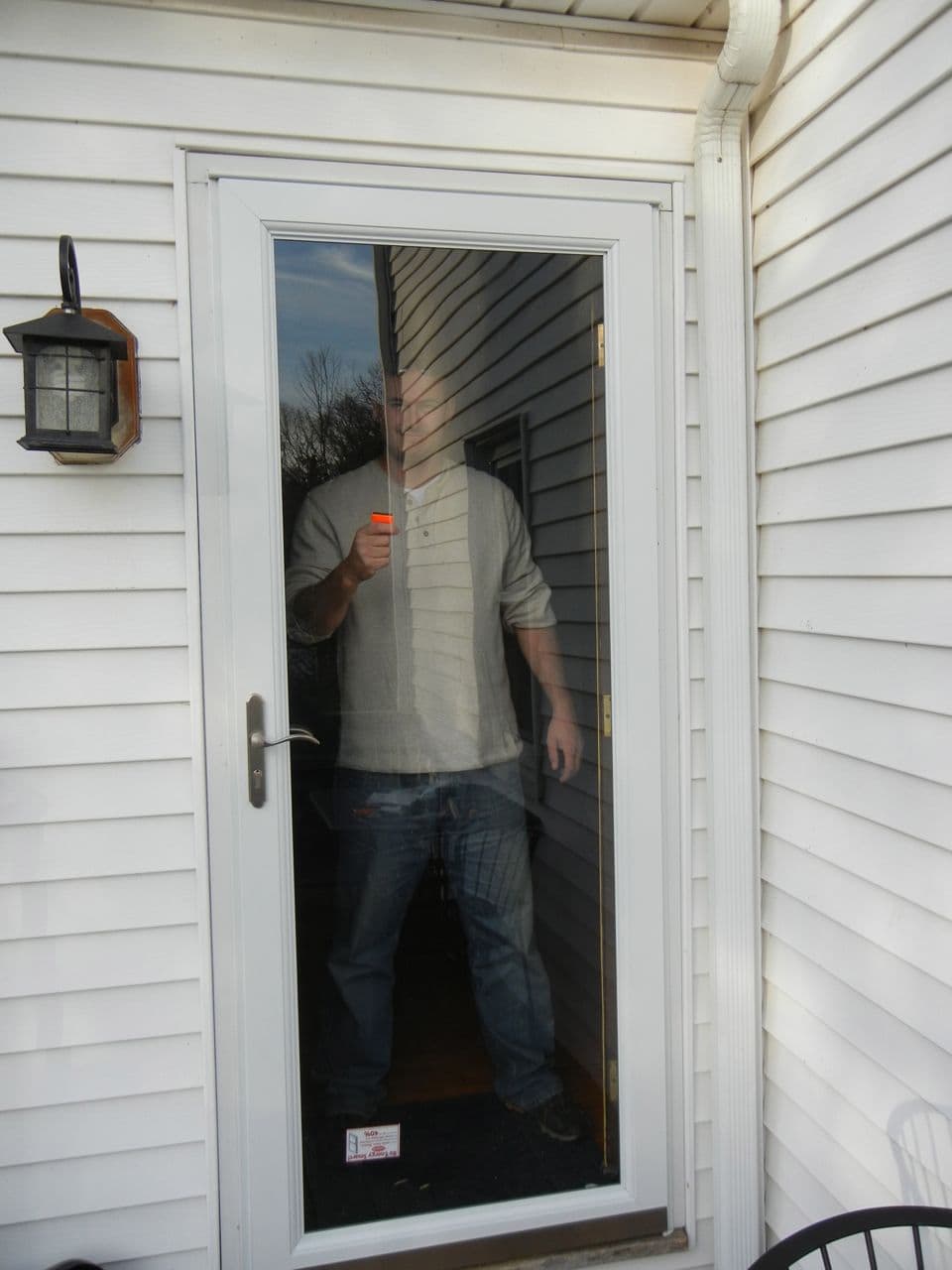 So, that was our storm door swap. The total cost was under $200 (we had coupons) and we think it looks great. We're hoping it helps to cut down on the winter drafts, too. It's another upgrade that makes our house a better place for us. We love how much light streams into the back room at the end of the day, and Griff loves it too, even though he was a bit tuckered out at the end of the day.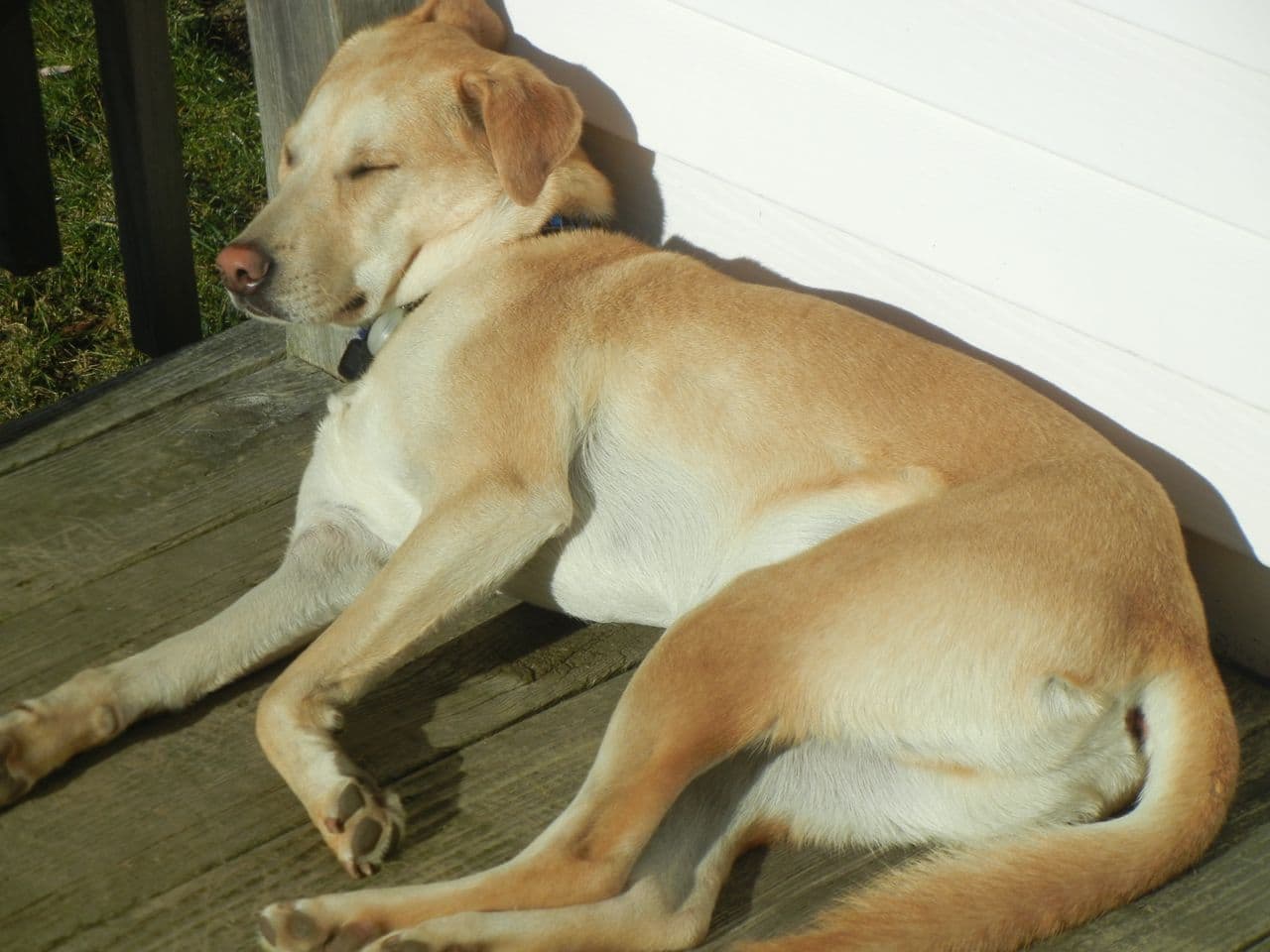 Our back deck is under 100 square feet, so we feel we can fix it up pretty easily. With the storm door swapped out, we have just a few things left to do to meet our vision for that outdoor living space:
-Refinish deck floor with Restore or a deck stain
-Sand down deck railings
-Paint deck railings and spindles white
-Pick out an outdoor rug to brighten the space
-Paint the block behind the mounted lantern (as seen in some of the above pictures)
-Add white lattice around base of deck to discourage Griffin from hanging out & digging under there
-Add landscaping/plantings and a mini vegetable garden to surround the deck & lattice.
I'll keep you posted as to what we tackle first. We love hanging out back there on nights and weekends, so it will be a great series of projects for the next couple of months. Now c'mon… TELL ME I had the nastiest storm door you've ever seen. It amazes me looking back how we were able to live with that for a YEAR. Baby steps, people… baby steps.