I can count the number of upgrades we've done to our bathroom on one hand. Okay, okay… full disclosure: I can count the number of upgrades we've done to our bathroom on one FINGER. Eeek. We are such neglectful homeowners. We replaced the baseboard heater cover a while back. It was so rusted out and so gross that even painting it like we did here wouldn't work. I think it cost about $40, because we had to buy the whole piece with the heating components included.
It's high time we made it look a little better, but we aren't yet ready for a total bathroom overhaul (maybe in the next year). The small change was window-related. Here is the window in the bathroom.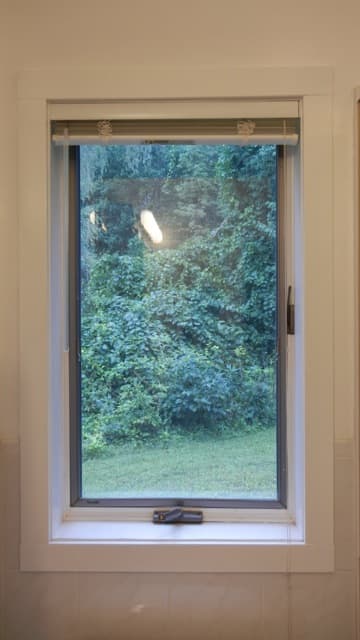 It is actually a decent size for the small-ish space and it came trimmed in white - a window after my own heart. But, it was looking a bit beat up. The paint was chipping and it was a bit grungy up close.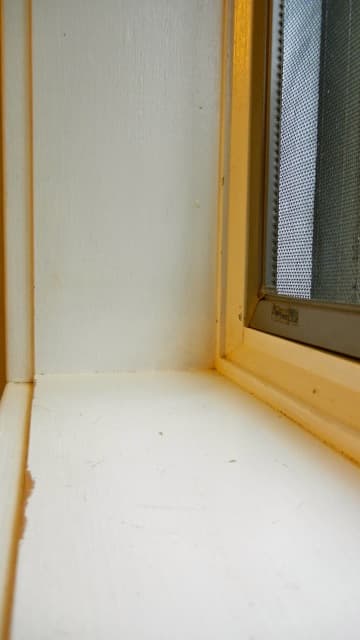 I took care of that in about ten minutes, using paint I already had laying around the house. It made a huge difference. Looks like a new window! Clean and crisp.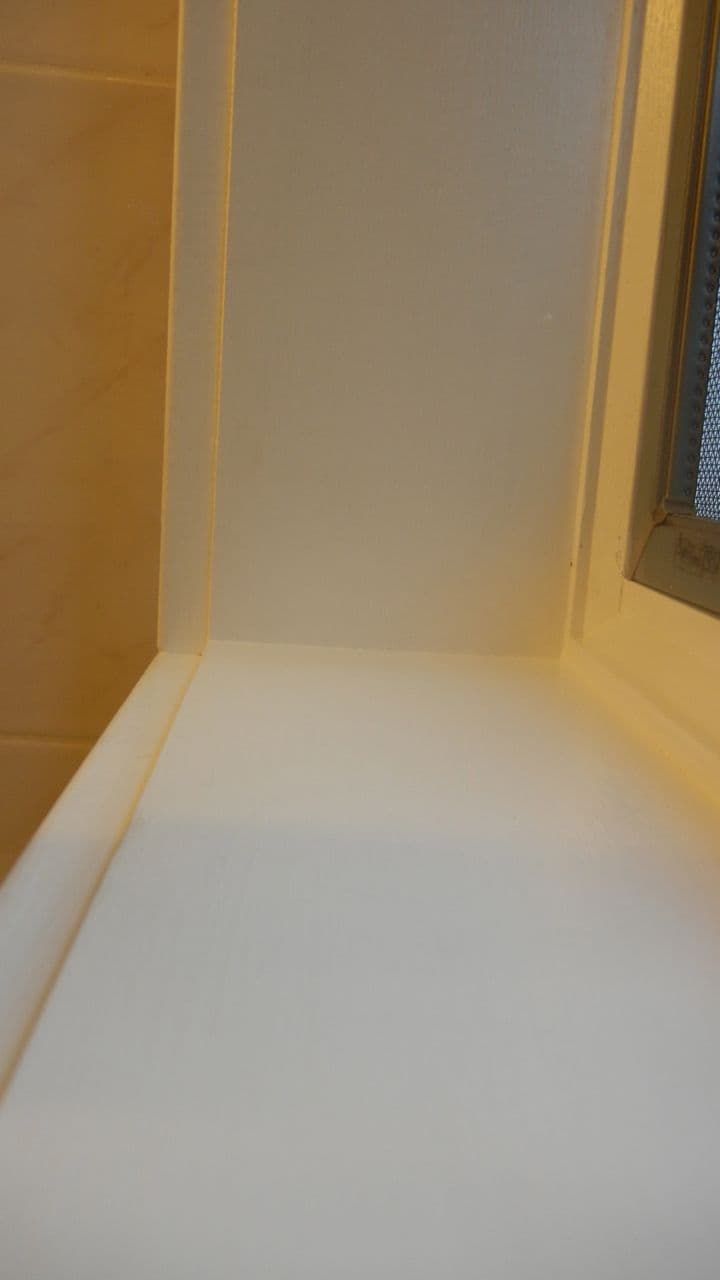 The other thing I wanted to change about this guy was the lack of color around the window. The white cheap-o blinds I've yet to switch out are good for privacy but weren't doing it for me. A window treatment would be a quick, cheap change to add some much needed POP.
I picked up some fun fabric from Joann's in a color I thought would match with some of my bathroom accessories and shipped it off to my Nana on Cape Cod to work her magic. It came back a mere 3 weeks later… That woman is a Godsend for a girl without a sewing machine - or any girl at all for that matter!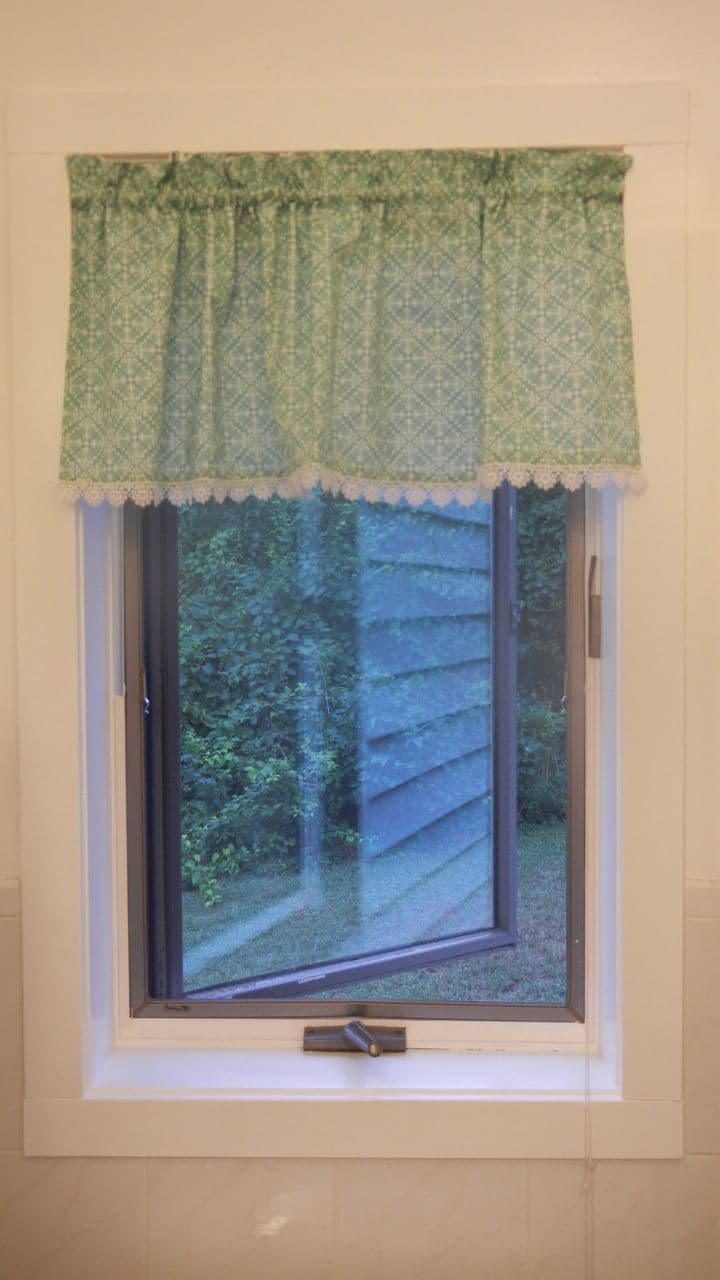 It classes the place up a bit, for sure. She even added a piece of lace trim along the bottom as a surprise to me. Gotta love a Nana that helps me decorate from 200+ miles away!
Next stop(s) on the bathroom train: a new shower surround in chrome instead of our current "brassy" state, matching chrome fixtures & faucet, some paint on the walls, an organized linen closet, new medicine cabinet & lighting, (something that doesn't look like it's from an 80s dressing room) an upgraded/replaced vanity – maybe with a pedestal sink to open up the space? The list goes on and on. All in good fun, though. Happy Wednesday!