First and foremost, let's get you some music to listen to while you peruse this post…
Okay… that's better. The power of love paint is incredible. Incredible! So is Huey Lewis, while we're on the subject. But where was I? Paint. Right. For a small put out, you can transform absolutely _anything _with paint. In this case, I transformed my the gray, dreary baseboard radiators in my living room (that I've been living with for nearly 3 years, mind you) into crisp, white heaven. I cannot fathom why it's taken me so long. Life gets in the way of even the easiest upgrades, I suppose. I had a few days off last week so on a random Sunday night, (as Matt was winding down to get ready for his work week) I announced I was putting the first coat of paint on these bad boys. He thought I was crazy.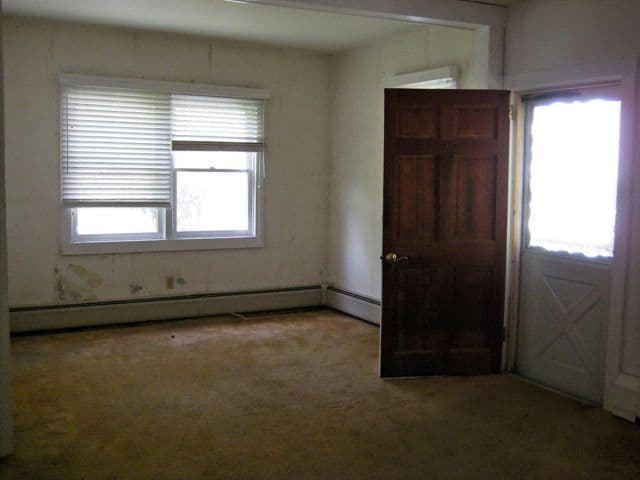 Did I mention Matt thought I was crazy? Ca-raaaazy. Who decides to paint at 10pm at night when they have the next week off to do so? ::Thumbs pointing to my chest:: This girl. Oh and yes, that was my living room upon move-in day. Charming, no? Fast forward to last week, and the baseboards were looking like this: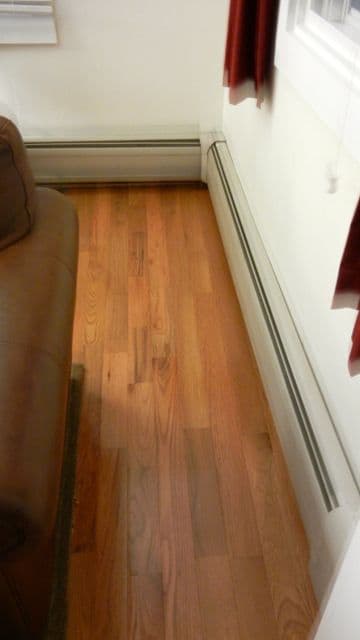 It looks much better because we de-grossed the room*, but the baseboards were still a problem. Dreary. Old-looking. Depressing. A couple coats of white would serve them (and me) well.
If you have similar baseboards in your home, you can upgrade them with paint very easily. You don't need special stuff to deal with the heat - any paint you grab at the hardware store will be fine and it's much cheaper than buying new baseboard covers. A small, 3 foot section of baseboard covering that we replaced in our bathroom set us back close to $40, as opposed to under $30 for the whole gallon of Behr's semi-gloss interior paint in Ultra Pure White.
Getting started on coat 2…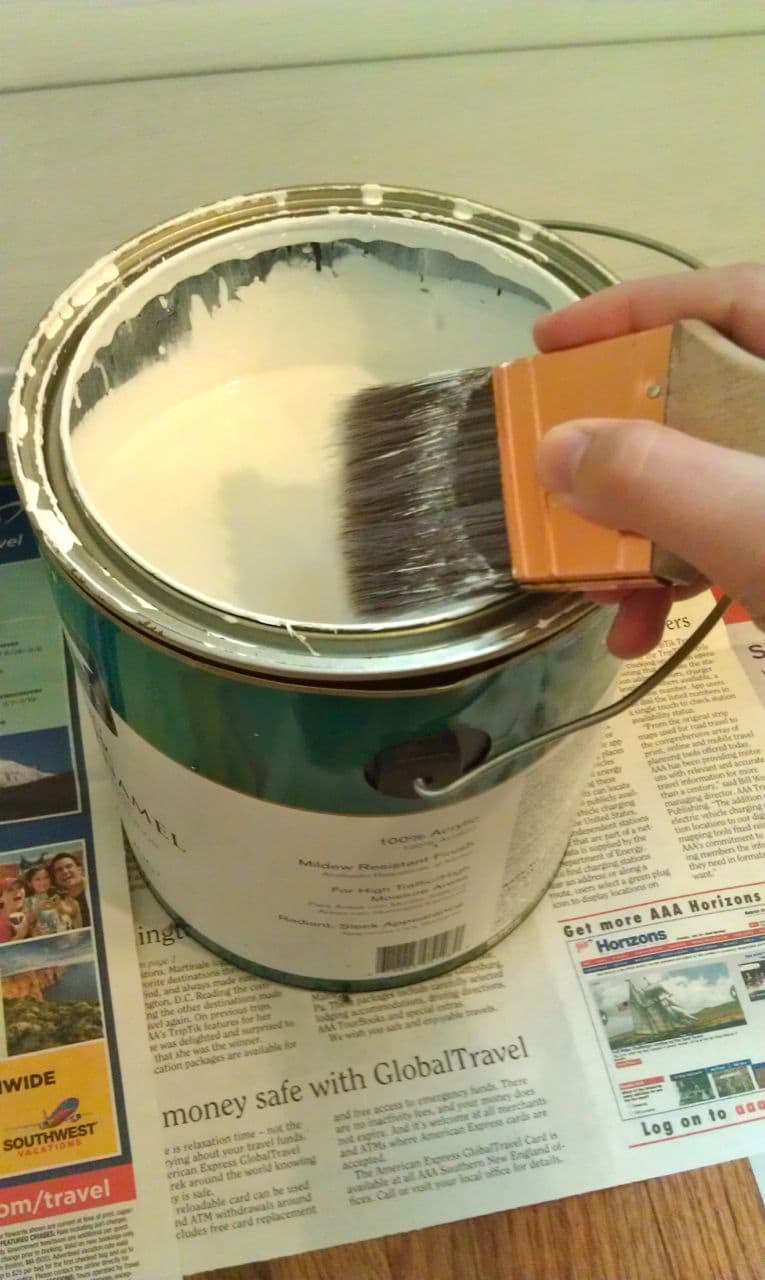 It took 3 coats total, which set me back less than a 1/4 gallon of paint (less than $8!) and around 2.5 hours not including dry time. Here is the difference between coat 2 and coat 3.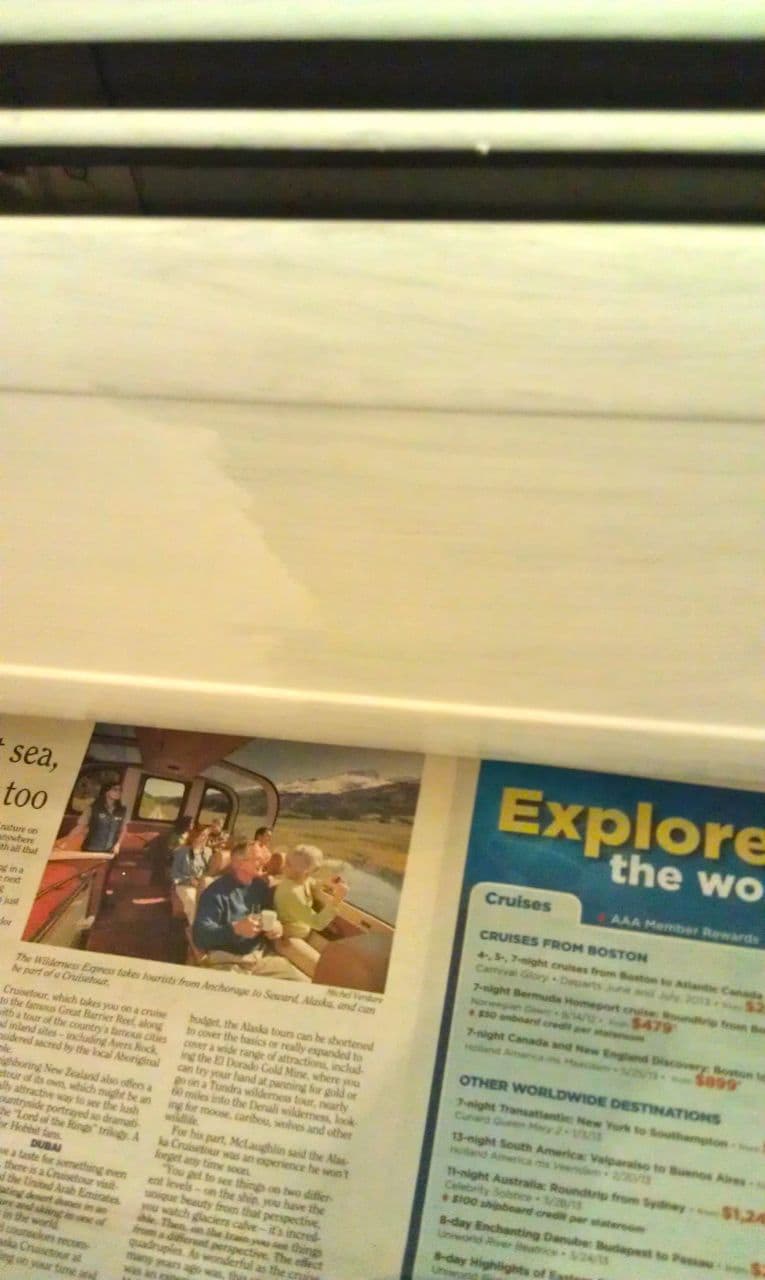 It makes a huge difference to me, for very little output. I find myself just staring at them sometimes… incredulous that it took me so long to make an easy, big impact. Here's the room as it stands in it's current state of progress.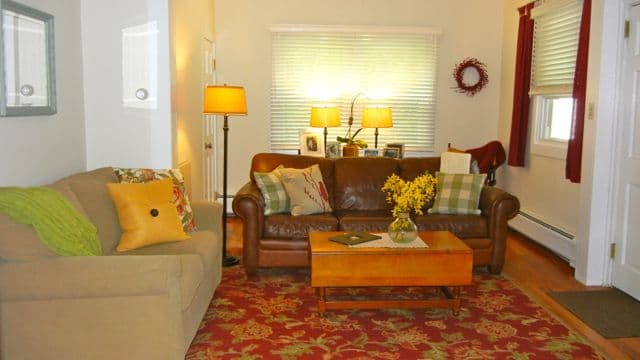 Can you see the bright white baseboards popping under the window and to the left of the leather couch? It's sooooooo much better. There is another set of baseboards that I white-i-fied as well on the right side of the front door, which isn't shown in the picture. This fall we hope to go a shade darker with the paint, to make all of the white woodwork and trim pop just a bit more. Besides paint, I have plans for new curtains (something sheer/airy/light) to help keep the room fresh and breezy feeling despite the dark rug, couch and coffee table. I also want to switch the mirror above the loveseat out for some local art. Those are all perfect projects for fall :)
To re-cap:
It don't take (much) money and it don't take fame
Don't need no (crazy) credit card (limit) to ride this train
You won't feel nothin' til you feel
You feel the power, just the power of love paint
That's the power, that's the power of love paint!
*De-grossing the room took place immediately after closing on the house and consisted of ripping up the wall to wall carpet in the living room, removing 3 (3!!!) sub-floors & thousands of nails, scrubbing and scraping and steaming and spraying (insert your own s-words here) the walls and painting the woodwork and walls. We also added furniture, a rug & accessories as time went on.