Remember our old, inherited-when-we-bought-the-house porch rockers that were falling apart at the seats? They were still solid as can be, but the wood frame was weathered, and the caning work on the seats and backs was really starting to fall apart. As in… you'd feel a sharp piece of wood poke you in the rear when you sat down. It wasn't pleasant.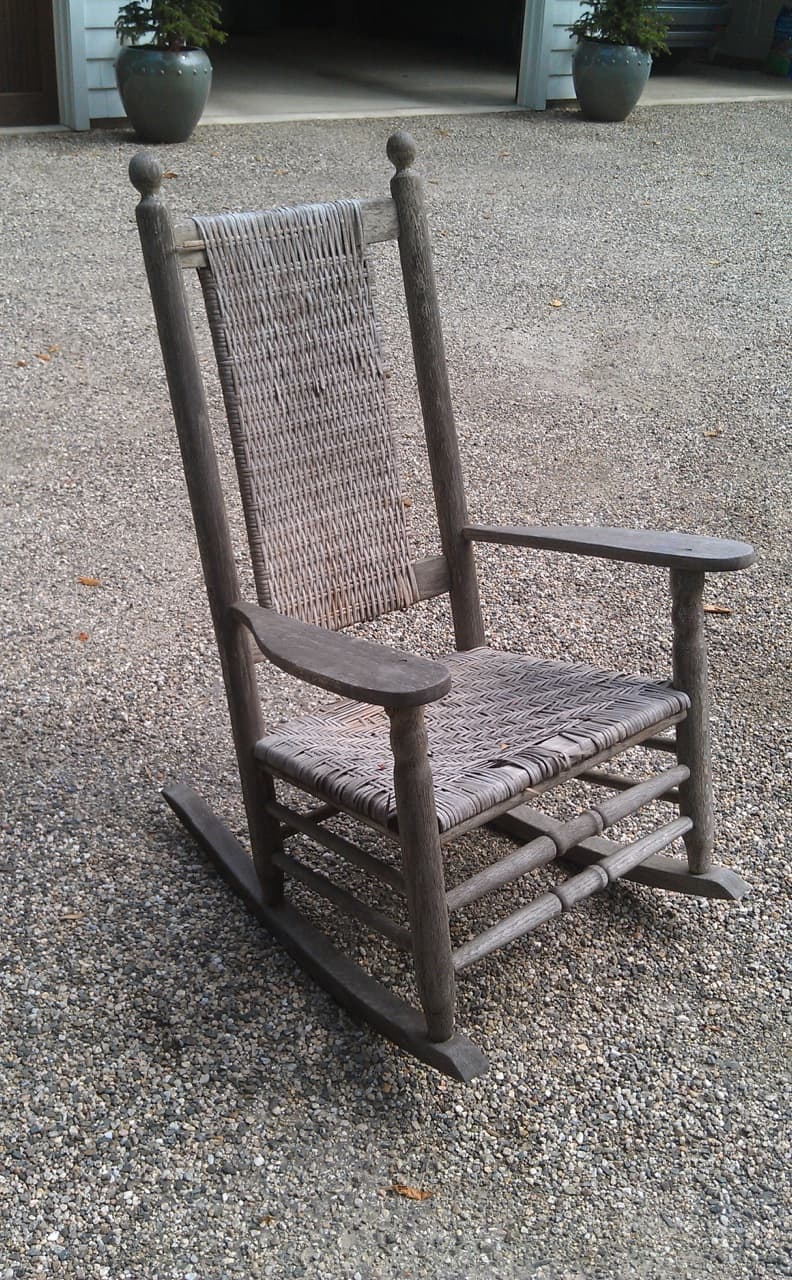 Over the summer, I decided to look into finding a craftsman or craftswoman that would be able to help to re-cane the neglected beauties. I wanted to start with one chair at a time.
I found a fabulous local artisan named Suzan who runs LaSilla Design. Suzan specializes in fine chair seat weaving and restoration, and I couldn't have stumbled upon a better person with whom to leave my now-beloved porch rocker! You can read more about my first consultation with Suzan here.
To re-cap, I brought one rocker to her home and she stripped it from the original chair down to this: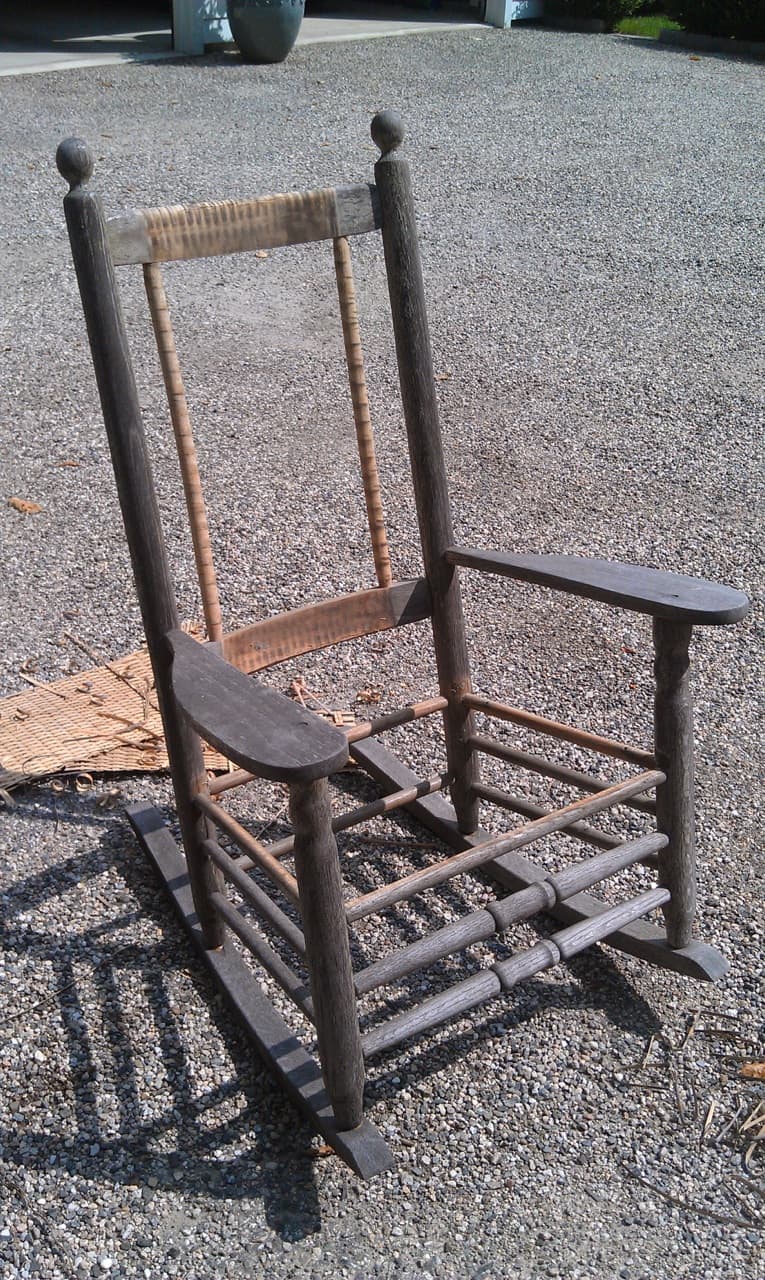 I told you the frame was solid as can be! I took the stripped-down chair back home with me to set up shop to paint it. You can read about that process here.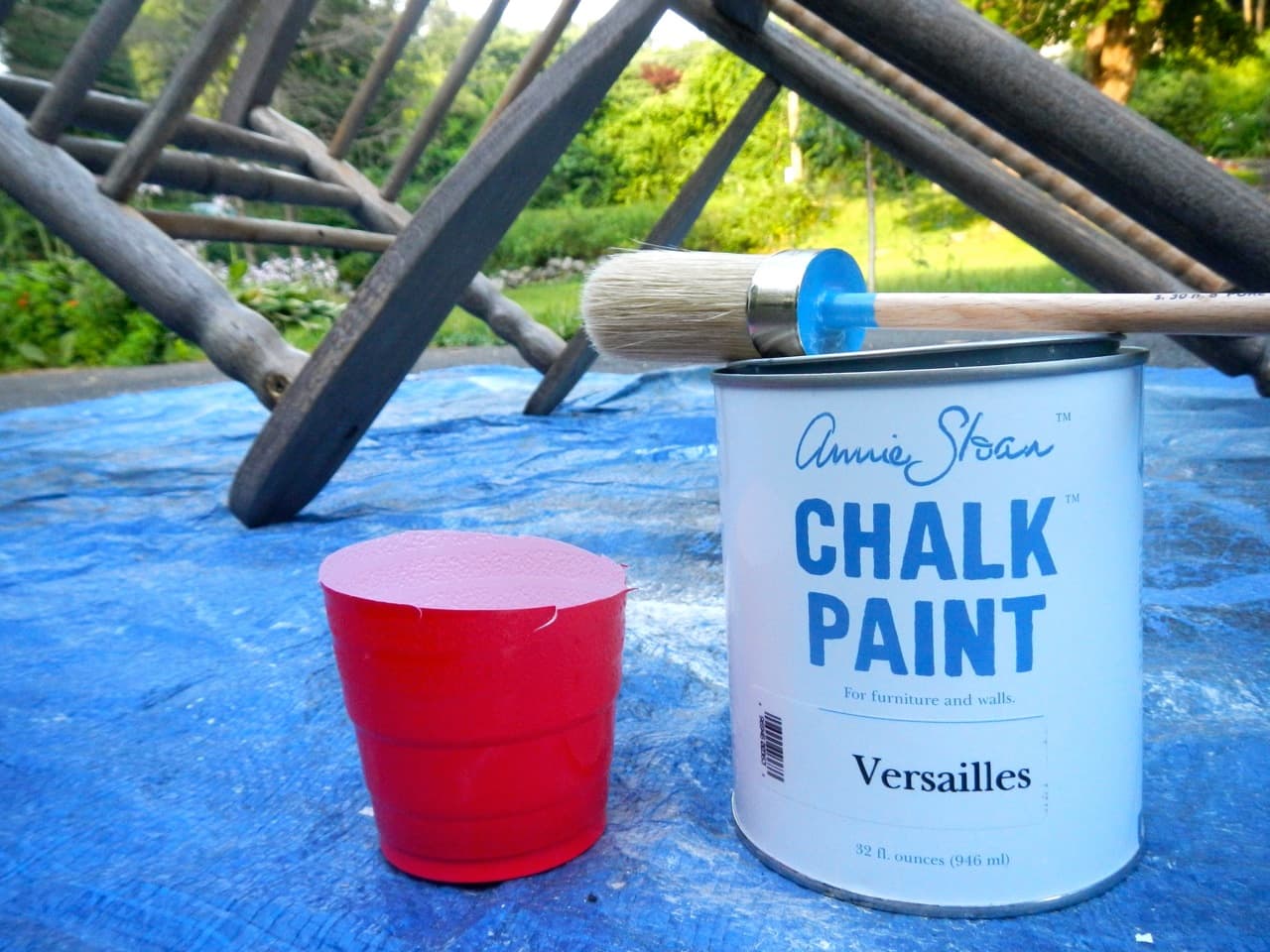 I loved the chair even more after a couple coats of Annie Sloan's Versailles.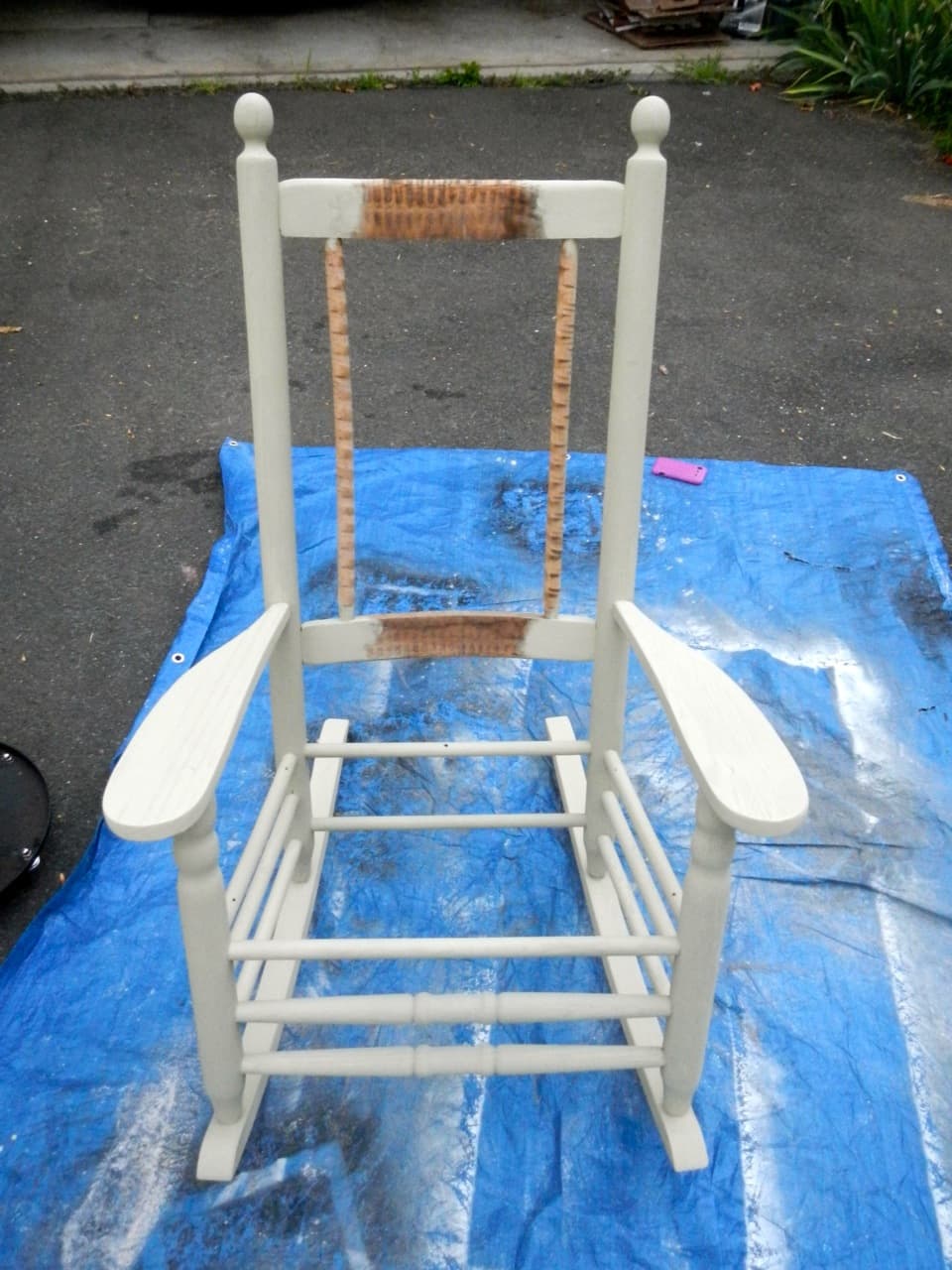 Fast forward to this week, and I'm sitting pretty in my new rocker. Literally. Just ignore my randomly-occurring lazy eye that rears it's ugly head in pictures when I am overly excited. We know I get excited easily.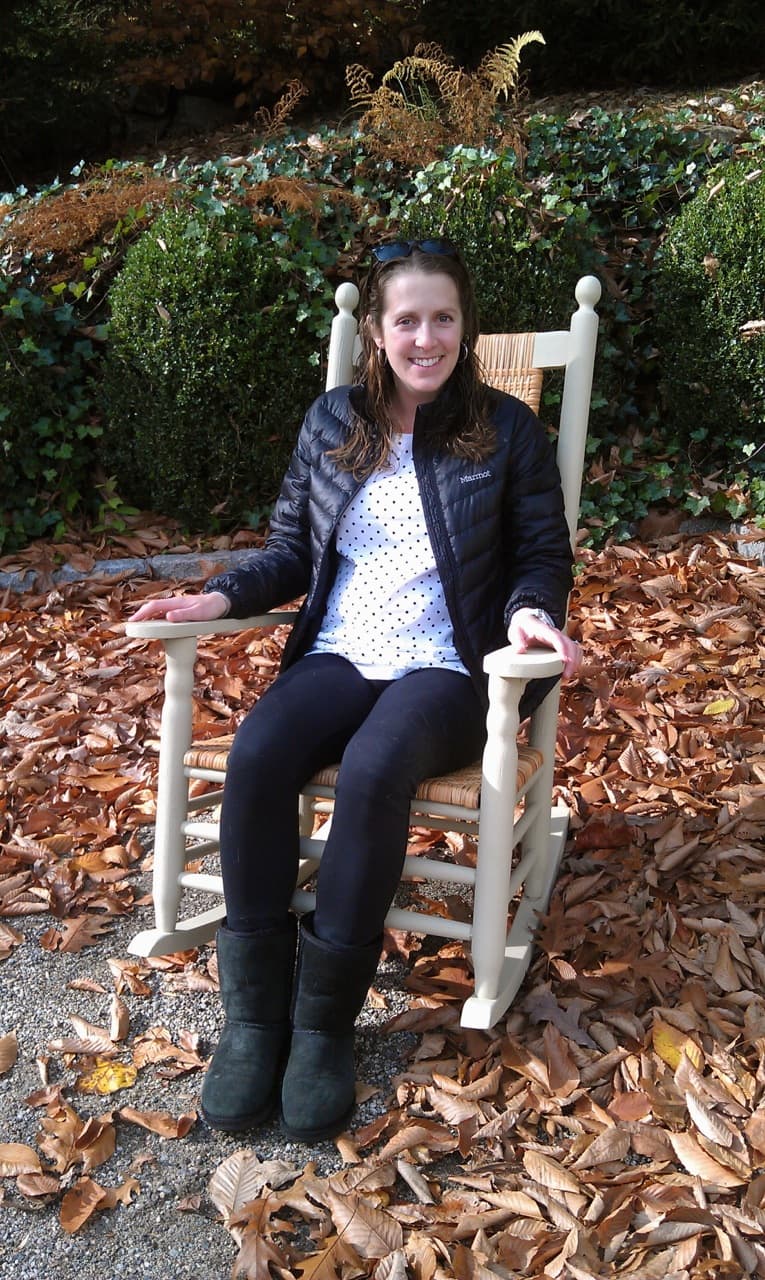 It's positively stunning. It is rustic yet so sophisticated at the same time. Isn't it so gorgeous? I really can't get over it. I think it fits perfectly on our ol' front porch.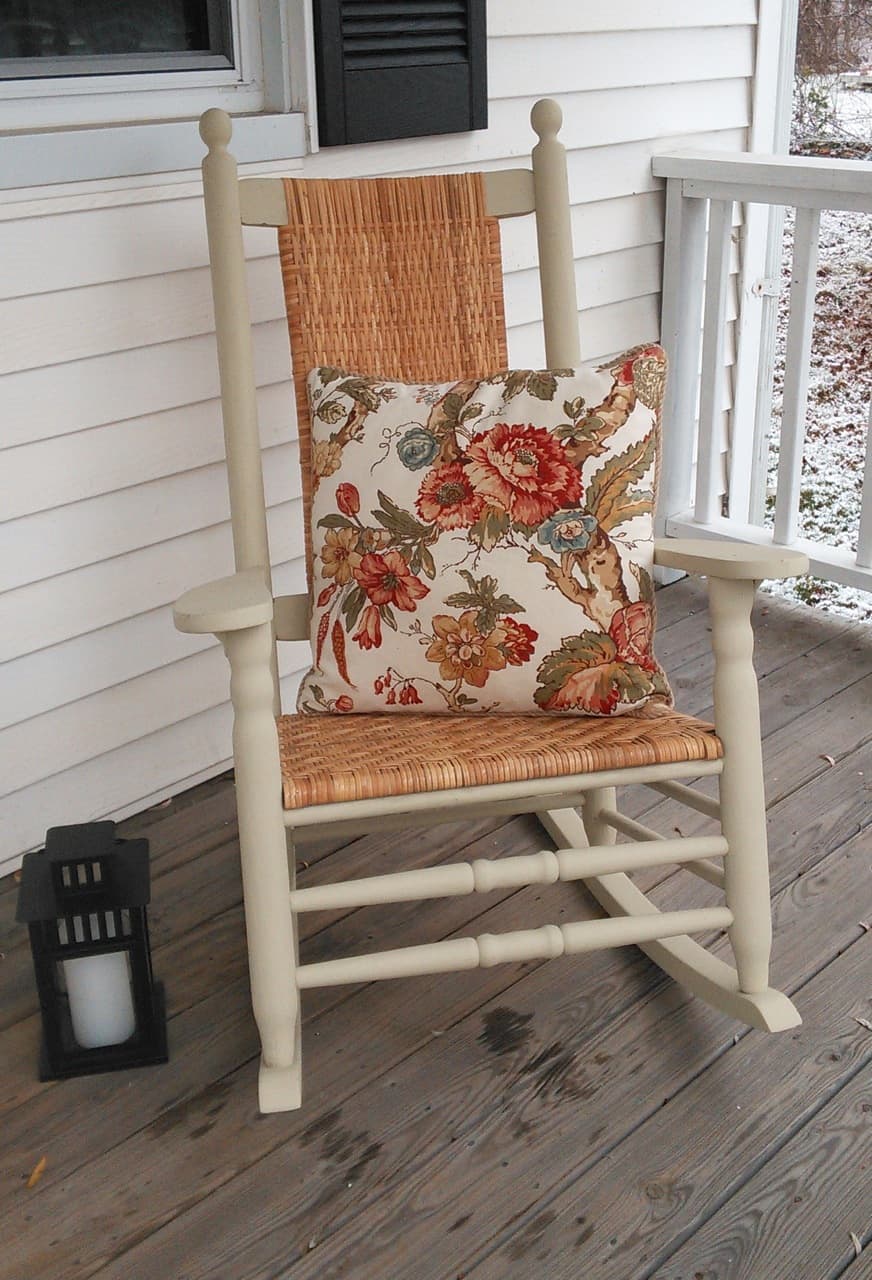 I can't thank Suzan enough for all of the work she put into this. I mean really, look at the detail on the seat!!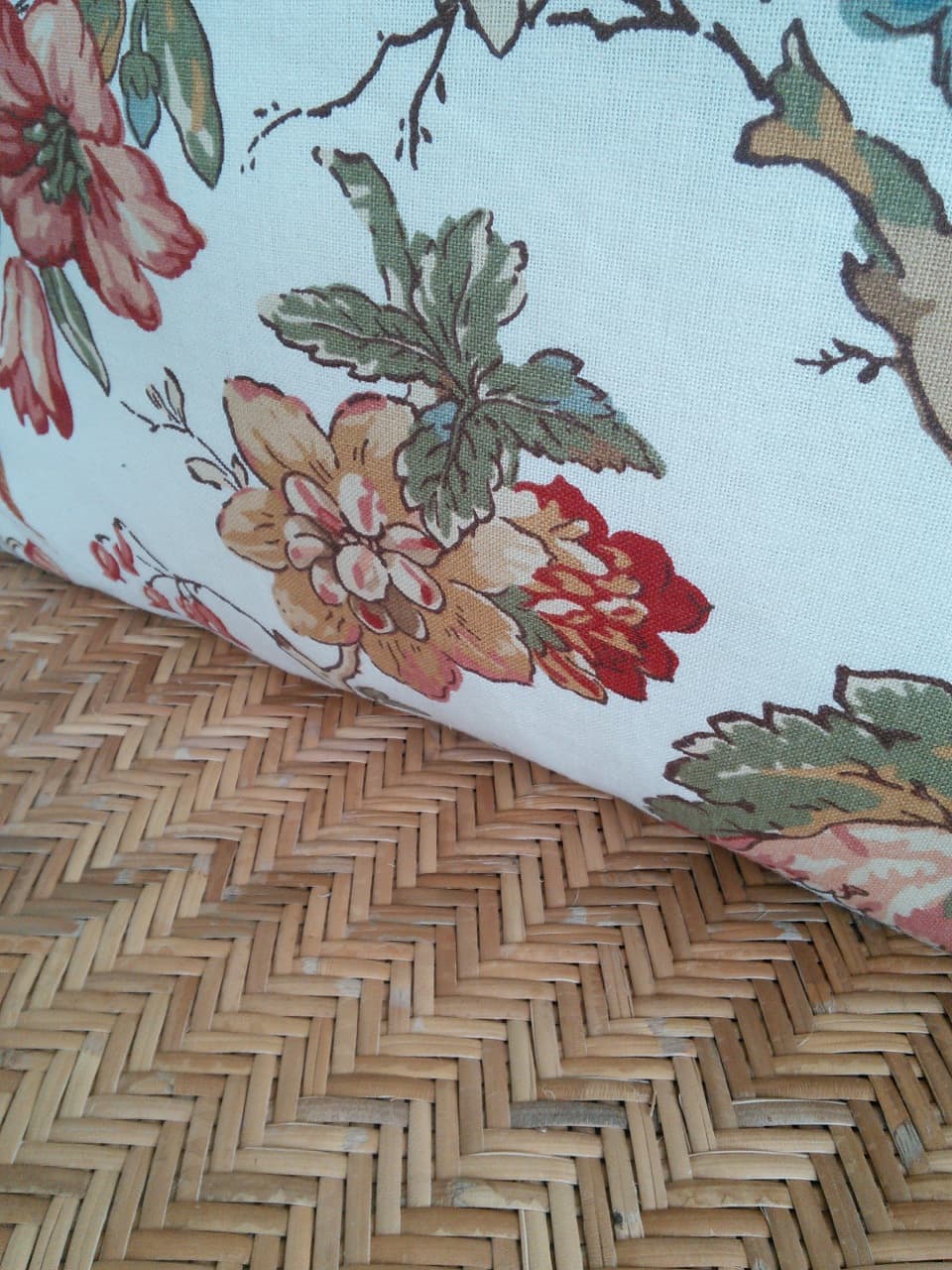 Caning is an impressive art form, and although I'd like to try my hand at the process, I think I'll leave most of it to Suzan! On the next chair, maybe I'll sit in and take some pictures for you guys. I think that would be informative and fun.
I'm going to wait until Spring to start the process all over again with the other porch rocker, and set my sights on this guy in the meantime.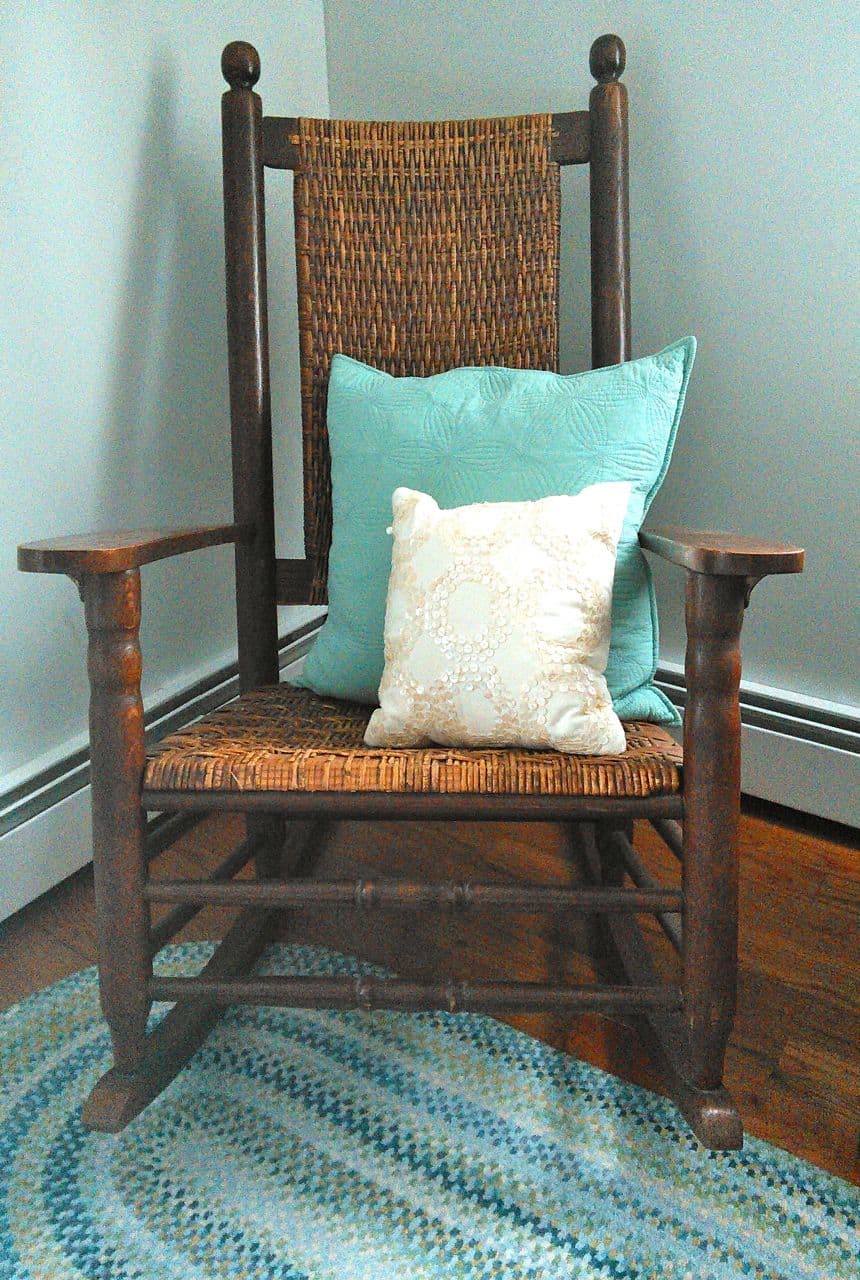 Matt's Great Aunt Theresa gave us this antique rocker, and I have some plans to fix it up (with Suzan's help, of course!). The caning is broken in spots, and some of the stain has worn off. Who knows, maybe I'll even choose to use it as the rocker in the yet-untouched nursery! Time will tell. Looking at this chair now, I'm noticing it actually is nearly identical to the one on the porch!
For now, I'm off to watch the first snow of the season on my new rocker with a hot cup of cocoa! When both porch rockers are finished come Spring, you can join me ;)