It may be barely August but I wanted to thank LLBean for officially kicking off my Christmas shopping with their RIDICULOUS "Bean's Pal Packs." Super ridiculous. I was in the Danbury, CT store earlier today and I still can't get over this…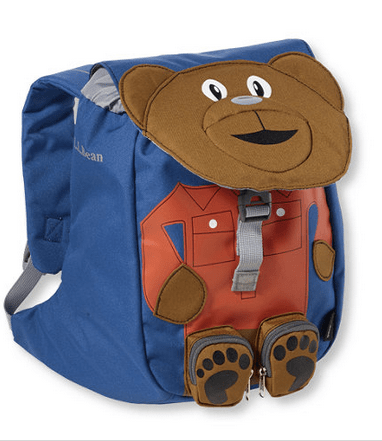 I'm not sure if they're aware or not (I'm going to go with not) that Matt and I call Harrison "Harr Bear" but it's like this was made for him. Clearly he needs one of these under the tree this year. Even if we didn't call him "Harr Bear" or "The Bear" forty-five times a day, he'd need one for the sheer fact that the zippered paw pockets are the cutest backpack accessory I've ever seen. I can totally see him storing a little Matchbox car in each one.
Yes, it may be barely August but bring on the shoppin'!!