I can't believe it's the end of September already. In my book, October is the real kickoff to Autumn. I'm ready for it. I really am. The heating bills will be back but the bugs will be gone. (We know how I feel about bugs.) The mornings will be cold but the afternoons, although short, will be sunny and warm.
I'm excited to wander the yard holding a cup of steaming tea, listening to the leaves crunch under my riding boots… all while wearing a chunky cable knit sweater, of course. Sigh. Yes, that sounds lovely.
Last month, I compiled a short list of my favorite things from catalogs and magazines. I'm back with things I discovered in September, just in case Matt wants to browse my favorite lists and pick out something for me for Christmas (wink, wink).
I'm digging a new fabric at Ballard Designs: Dover Linen. I love that it's versatile, sophisticated and has some personality yet it's neutral enough to handle a bold pillow or throw. ($39/yard, Ballard Designs) When I learn to reupholster, I'd love to recover something in this.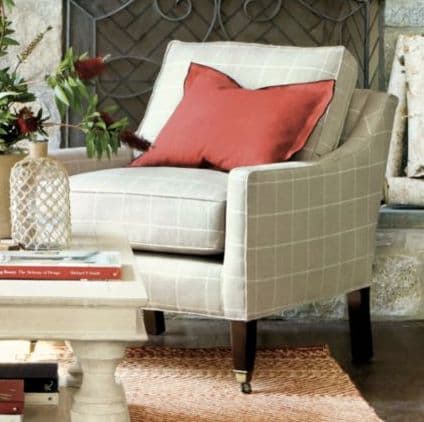 Harrison's nursery is 99% done, but if I had seen this months ago, I would have popped on it for sure. I looooove the red stitching. ($88, Serena & Lily)
These oven-safe pumpkin bakers would be adorable to serve chili or soup in a festive way. ($3.99, World Market)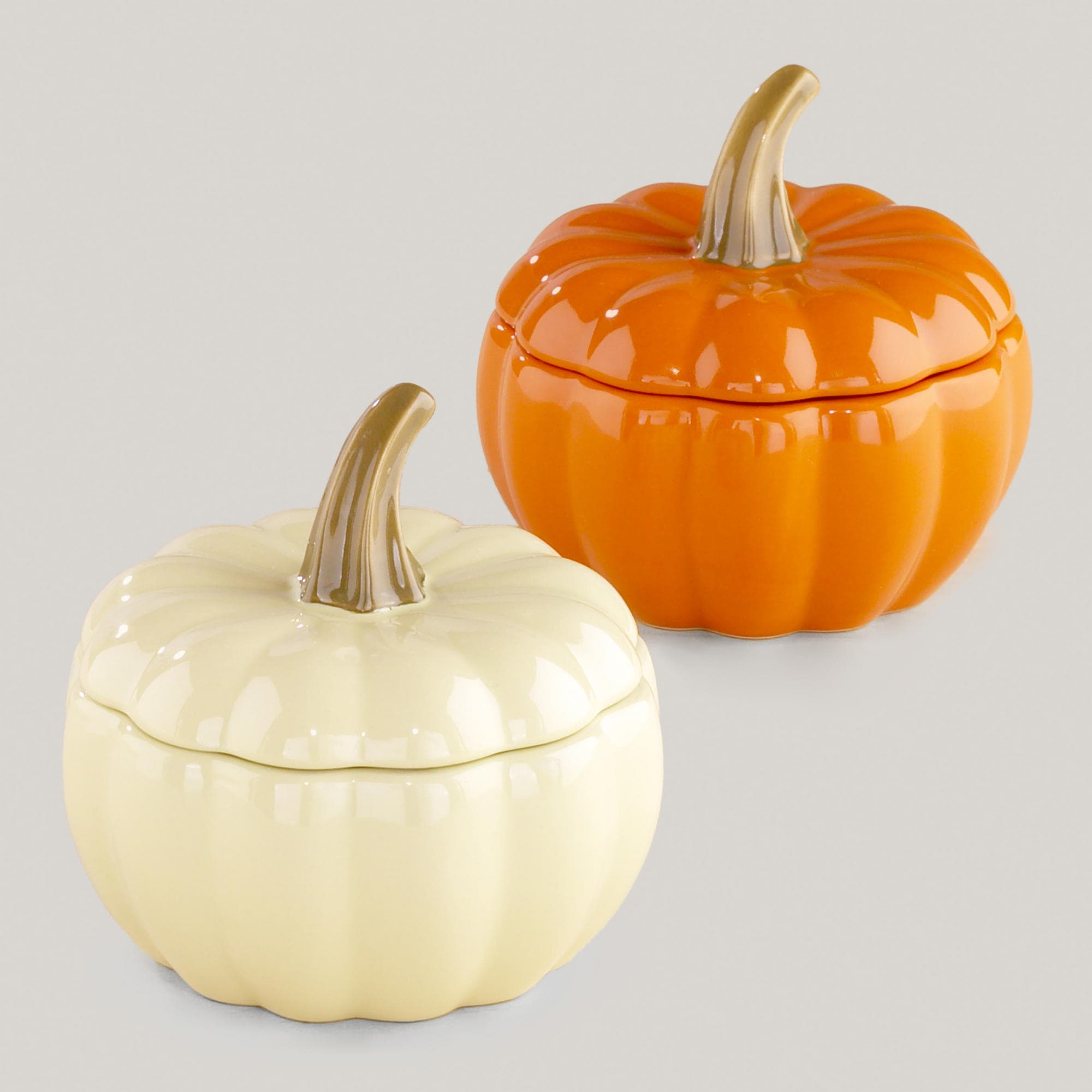 With flavors like Raspberry Mojito, Ginger Bread Cookies and Apple Crisp, is it any wonder I'm craving these teas made in Ohio? ($12, Lulu & Max)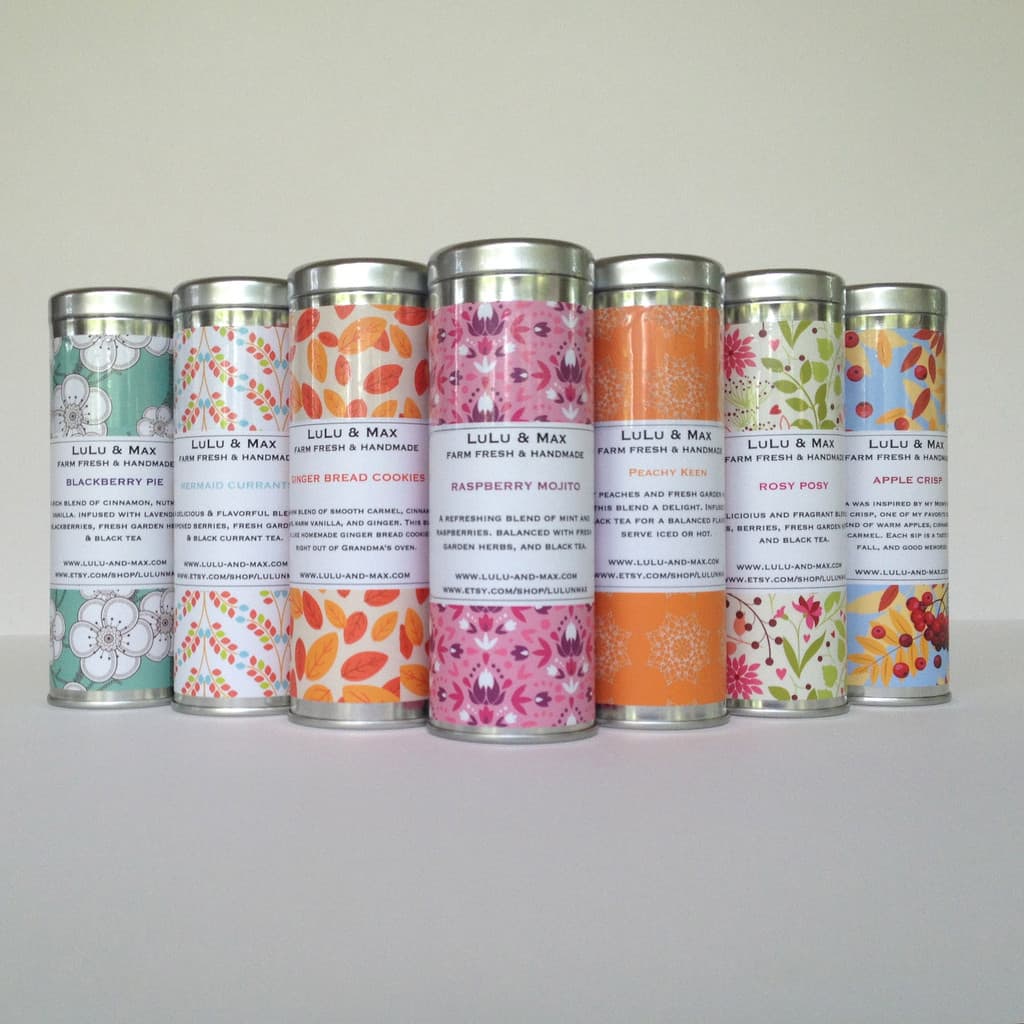 The pretty packaging doesn't hurt, either.
Check out this dog collar! ($41, Crew La La)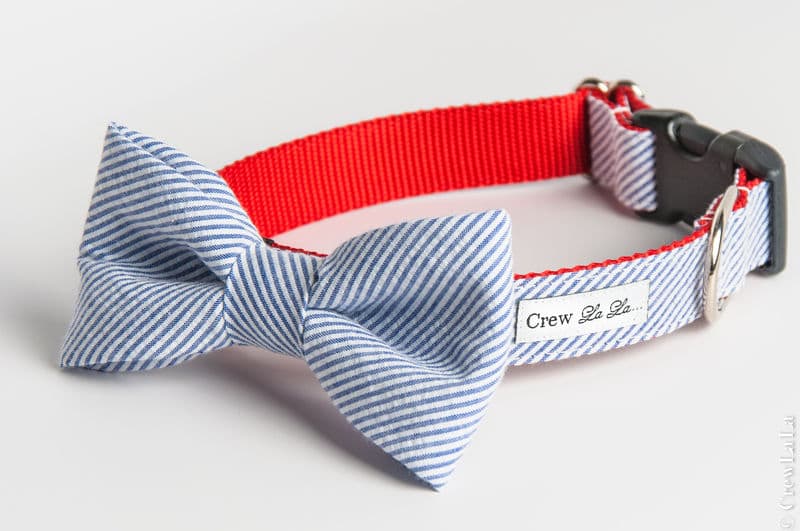 The company has bowtie collars for boy pups and girl pups and I can't. stop. browsing their site. Griff would look so fly in one of their designs. Seersucker prints, happy patterns… even holiday versions. Such a fun, cute gift idea for the dog lover on your gift list! Maybe Santa will bring a bowtie collar with a fun design for Griff's stocking this year.
I love these wire storage baskets modeled after old potato farming baskets. ($48, Minam)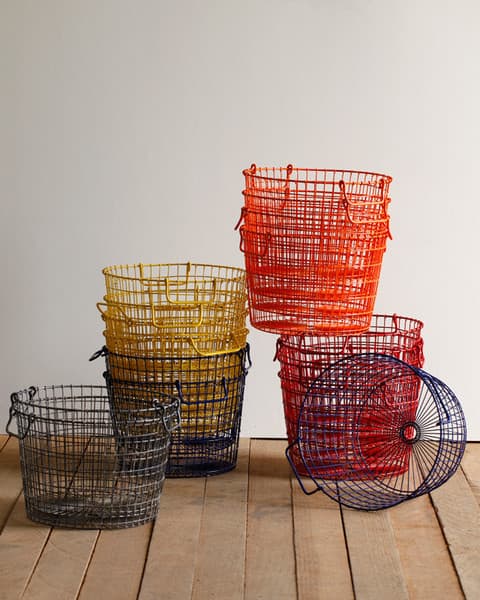 I could go for a couple of the red or yellow ones to keep in our living room to corral toys or shoes or hats/gloves/scarves. Old houses have storage problems. For real.
I've been toying with the idea of this ladder for a while. ($48, Amazon) I want to put it in the corner of the living room and display throws on it. I have too many throws and not enough space to show 'em off so this may do the trick.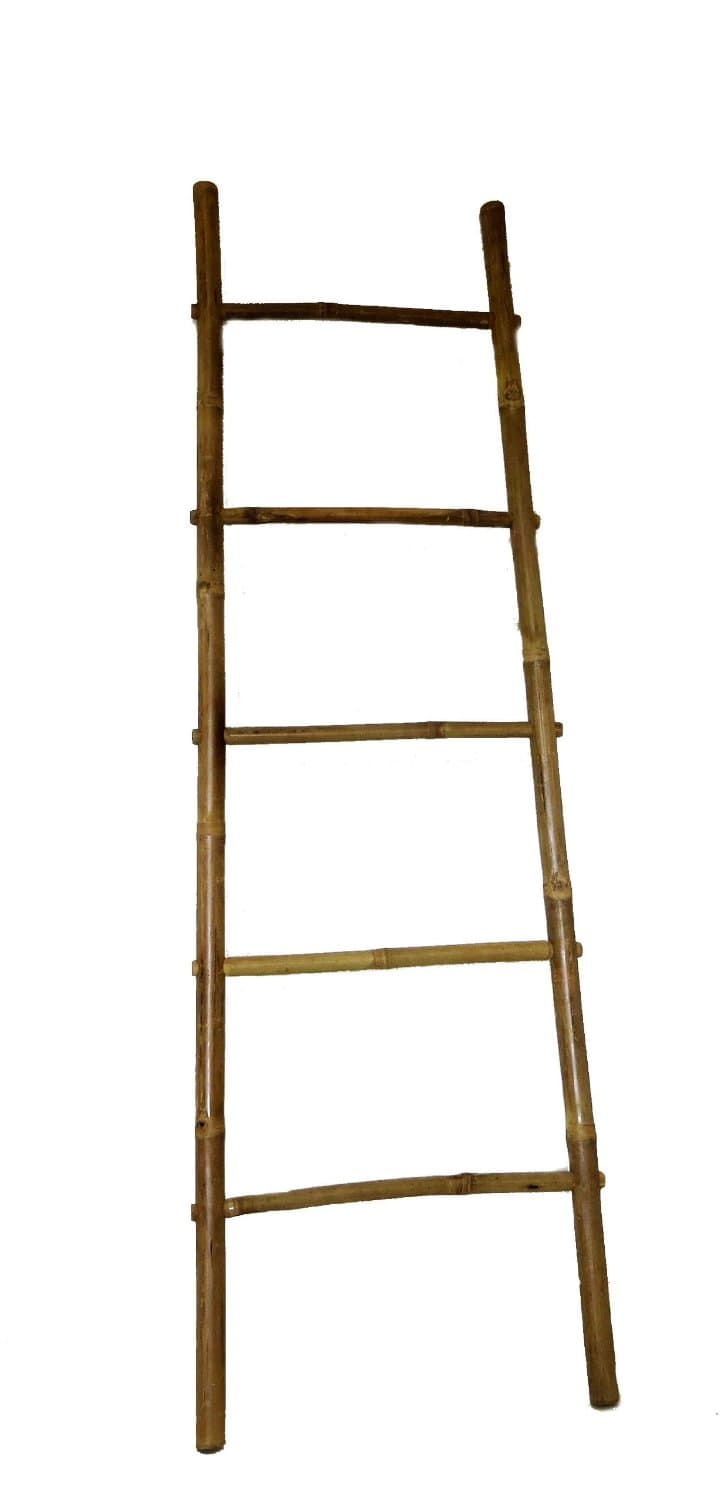 I can hear Matt now… "You want to buy a ladder… for blankets?!" Ha. He'll have to deal. He doesn't complain when people say the house feels cozy so until he does, Imma keep on keepin' on.
Happy (just about!) October!!