…on the wall. Yes, the mirror that we found in our garage from the previous owners. It was neglected and beat up but I liked its curves so it avoided the dumpster. I cleaned it up a bit with an old rag and some vinegar and Matt made a fancy French cleat on which to hang it. Voila! We had a functional, pretty-ish piece for our large dining room wall that didn't cost us a dime. Reduce, reuse, recycle, right?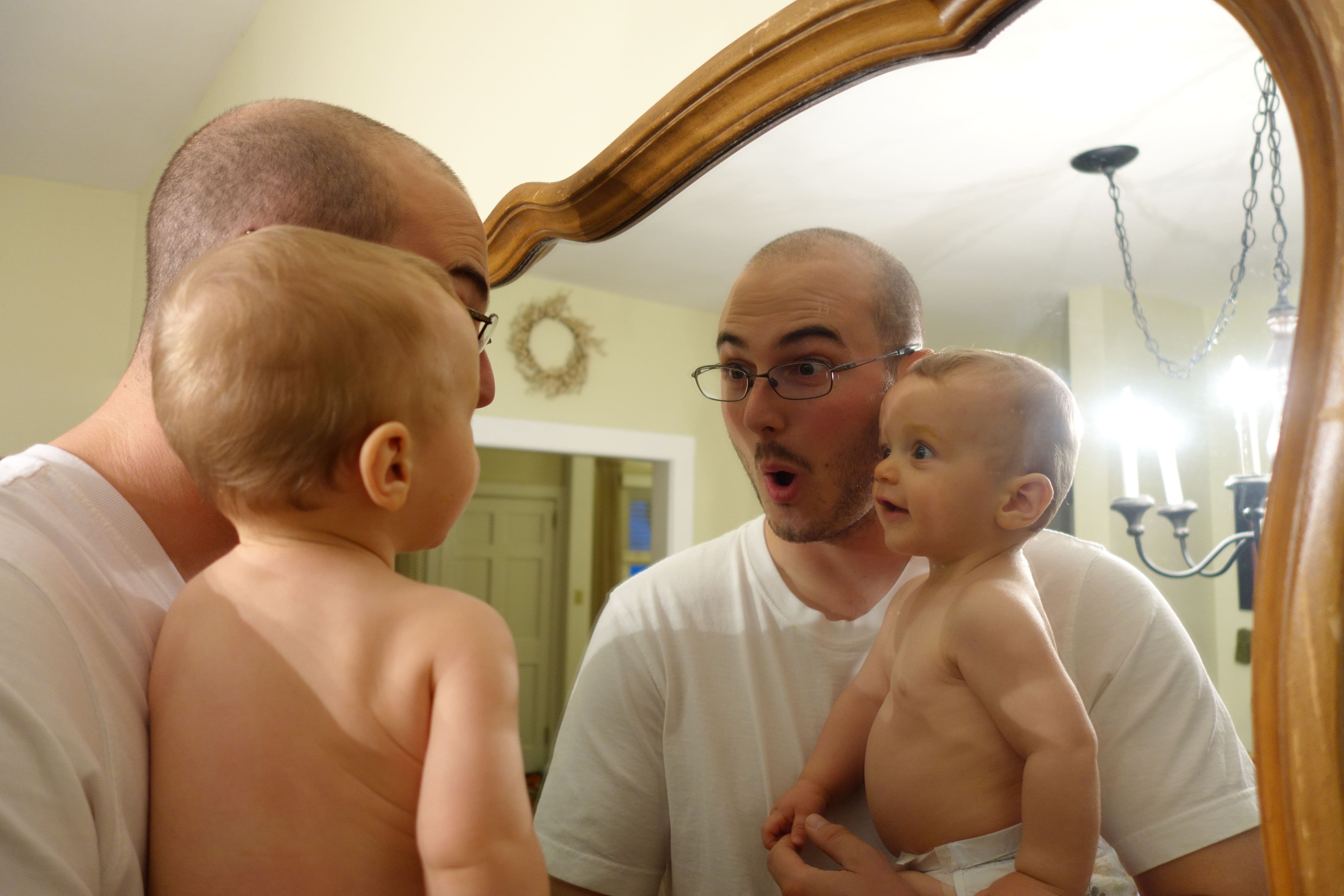 That was years ago. Not the picture with Matt and Harrison but the actual mirror clean-up and hanging. Maybe five years ago. I always had plans to refinish it somehow. I thought about re-staining but decided against it. I wanted a quick winter project and waiting for warmer weather to sand and stain wouldn't be quick. It was one of those things that was on my to-do list for waaaaaay too long and "Blizzard 2015" gave me the time and impetus to get 'er done. So, on went a coat of Chalk Paint as a primer (sticks to the wood without sanding!) and two coats of Valspar's Weather Vane followed.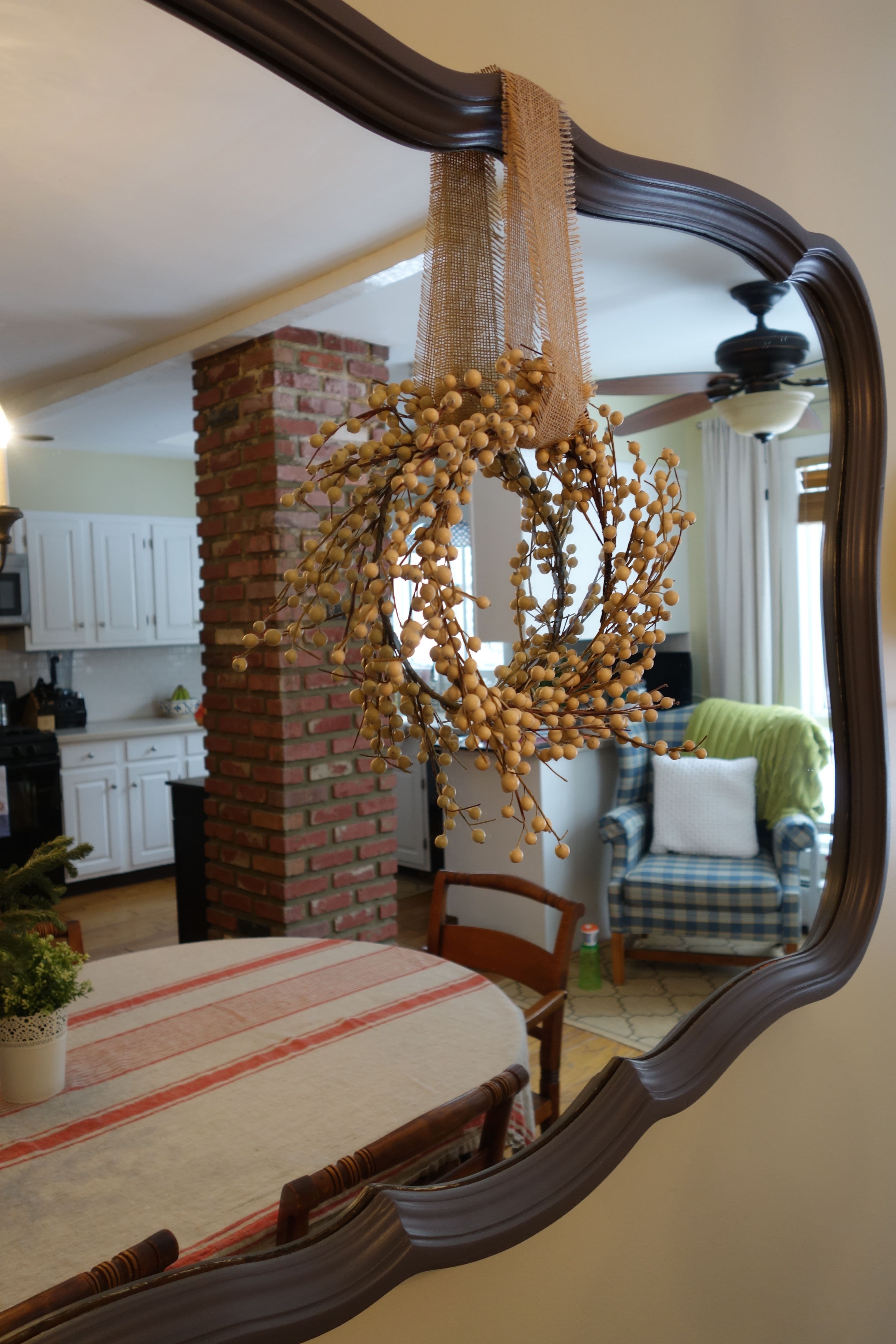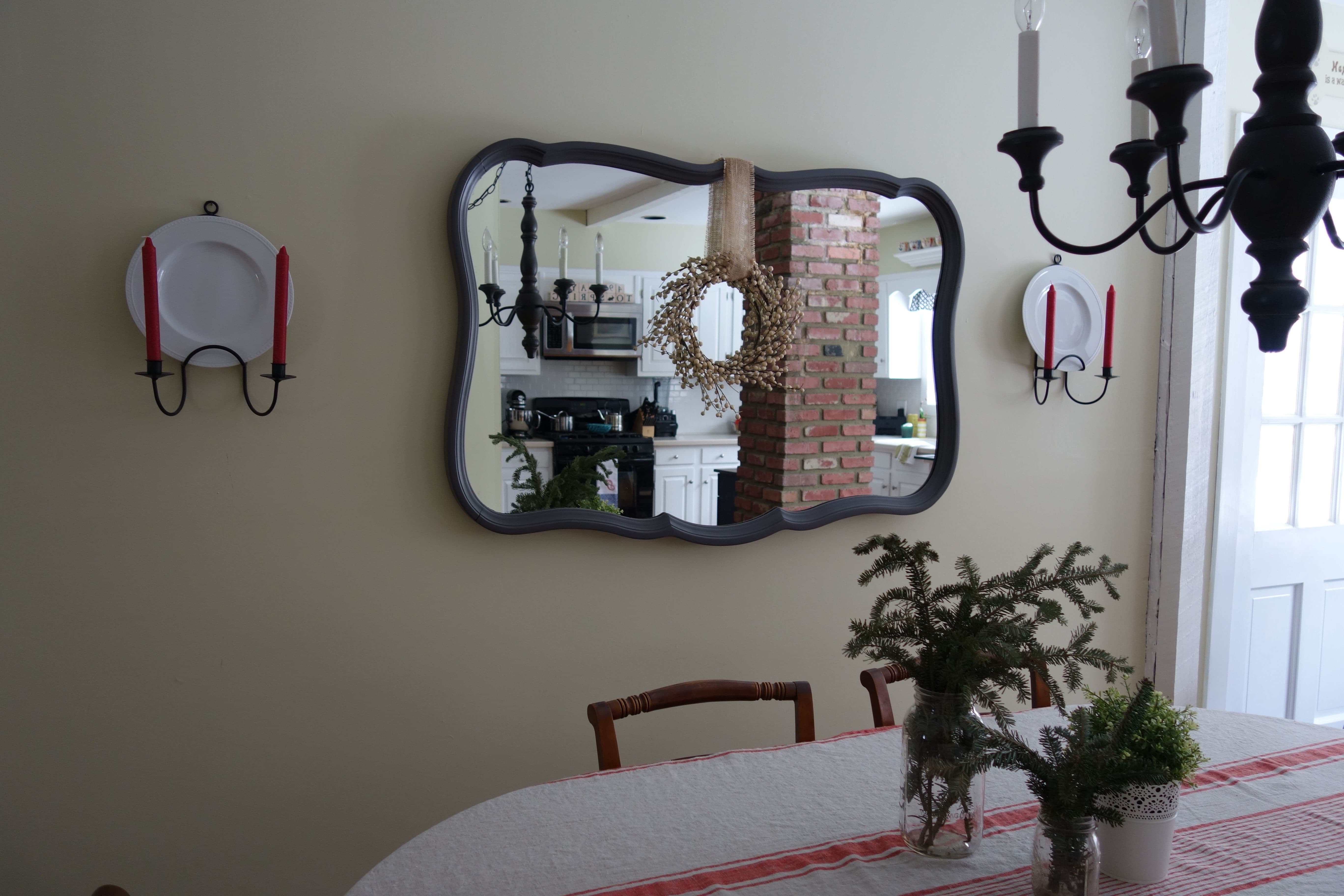 I really like the dark gray. I read somewhere along the way that it is a good complement to the soft green we have on the walls and I agree. It took two coats and a little (read: a lot of) clean up with a razor blade.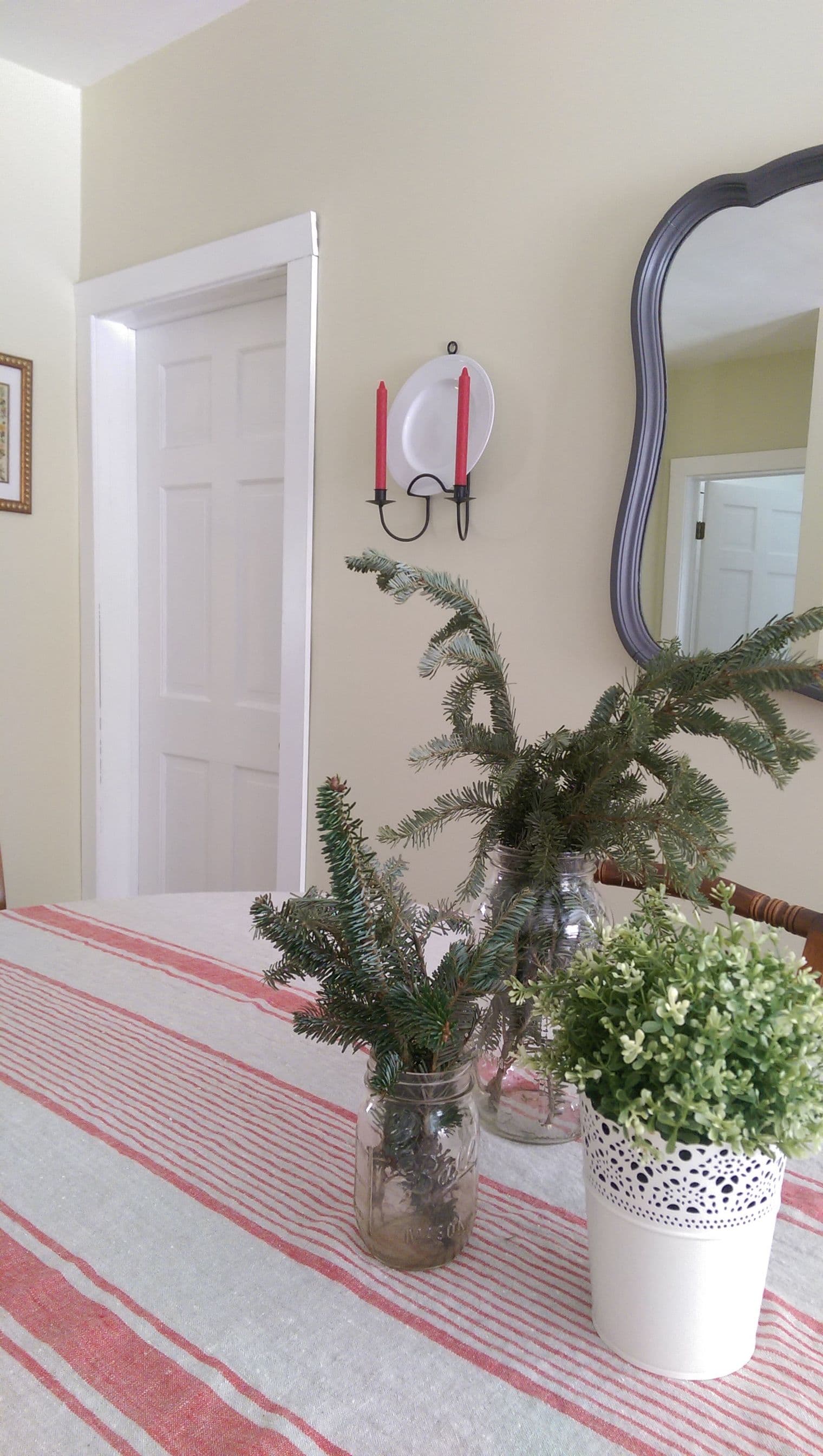 I picked up a small roll of burlap-y ribbon at Michael's for three bucks and I had the off-white beaded wreath laying around. I'm kind of obsessed with hanging wreaths over mirrors lately.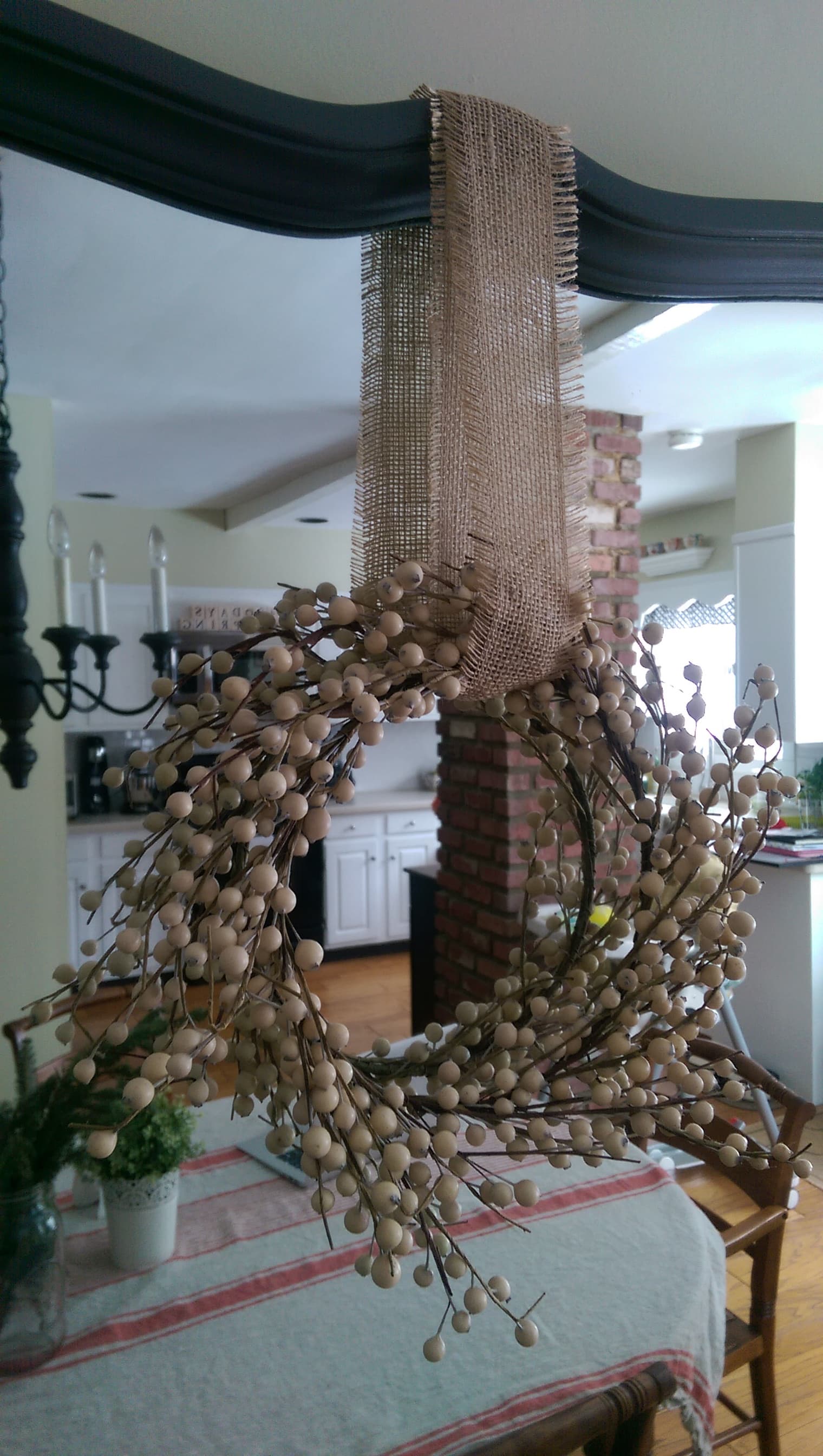 Overall, this little winter project makes me happy in a big way. All for the cost of a roll of ribbon and a sample paint jar - less than a turkey sandwich. Score. What little projects are you tackling lately?