There are about six days and ten hours until Spring. I'm not counting or anything.
Thanks to a lot of snow, rain, and cold of late, there are have been limited outdoor projects available.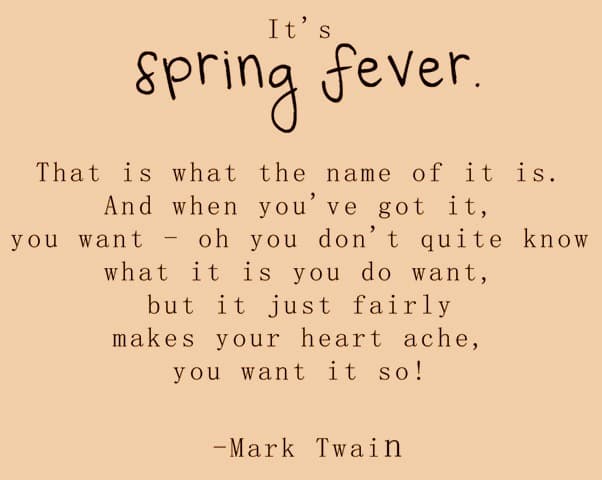 I've been searching for something to tackle in the house to keep me sane. So many of my upcoming projects require warmer weather and the lack of progress on that front is a bit disheartening. It feels like this house was quite unloved in January and February. Naturally, I set my sights on making our eyesore of a pantry more like this.
Okay, okay. I'll settle for something like this.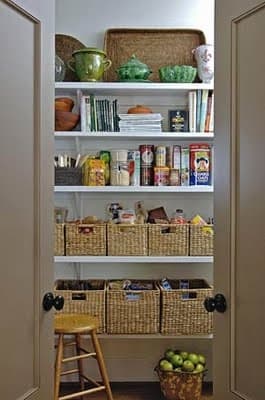 Anything would be better than what we have.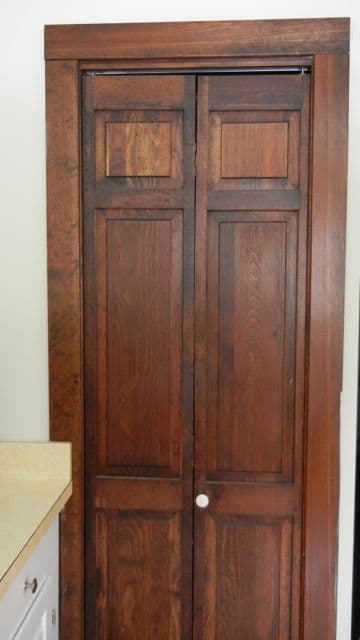 And you haven't even seen behind the door yet. Ha. It's a hot mess in need of some beautification.
The kitchen cabinets have been white for over 3 years and the kitchen trim has been white for nearly as long. Yet nothing possessed me to paint the trim surrounding the pantry door. #smh
Well, I started painting the surrounding trim first with the door still hung and then realized I needed it gone. I took action. I grabbed the drill and removed the hardware then grabbed Matt and had him rip out the door.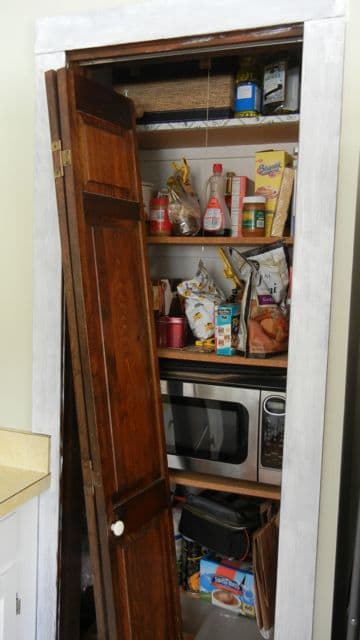 I'm not sure if I'll paint that door white and pop it back in with a cute knob, or keep it off permanently. I might even look into building a new, custom door. I'll keep you posted.
For now, the door was off, I was happy, and the kitchen felt larger already. I sanded down the trim a bit more and threw on a few more coats of Behr's Ultra Pure White (Home Depot) in a semi-gloss. I've used this all over the house for other trim projects as well as the baseboard heaters. It's a good, solid paint that works well for me.
The pantry shelves are made of a particle board, and they were wrapped in contact paper from the 80s. Oh, and it was stained and ripped in parts. Sexy.

I tore the rest of the shelf paper off with the help of a razor blade to start the edges. Then, I wiped down the shelves and pantry walls, finishing up by vacuuming the shelves.
In my head, I envisioned the particle board taking paint really well - almost like a sponge. Matt wasn't sure and warned me against it, but my other option was covering them in more contact paper and I wanted the clean, all-white look. I threw caution to the wind and boo-yah, it worked. Is "boo-yah" still relevant? Anyway, I may have lower back issues from creeping in to the back corners of the pantry to get 'er done, but it was worth it. The white paint rocks my socks so far. Who am I kidding? I knew it would. :)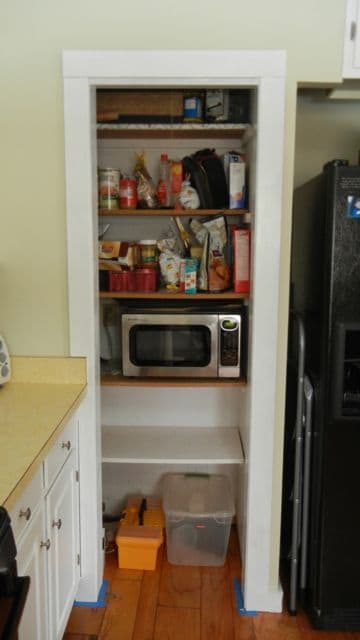 I have all of the outer trim (4 coats!) and one shelf done. 4 shelves to go, but I'm determined to kick off spring next week with an impactful project that doesn't cost a lot. I'll be on the hunt this weekend for baskets/jars for the pantry goods as well as a gloss sealer to top the shelves to prevent chipping. If all goes according to plan, I'll finish mid-week next week and post some "after" pictures. Wish me luck!