I know every other blog in blog land will be doing their year recap today, but I promise we didn't get to everything on the list… that sets me apart from many of the blogs out there. No one likes a crazy overachiever.
1. **Replace kitchen counters! Success! **We tackled this over the summer, and we are still thrilled with our decision to go with the solid surface, acrylic counters. They're easy to clean, pretty, smooth, and functional. Bonus: We installed our kitchen backsplash right after and that wasn't even on the goal list! P.S. The kitchen also saw a new pantry makeover, a new microwave, sink, faucet, drains and paint. I swear that's the only overachieving we did.
Counters Before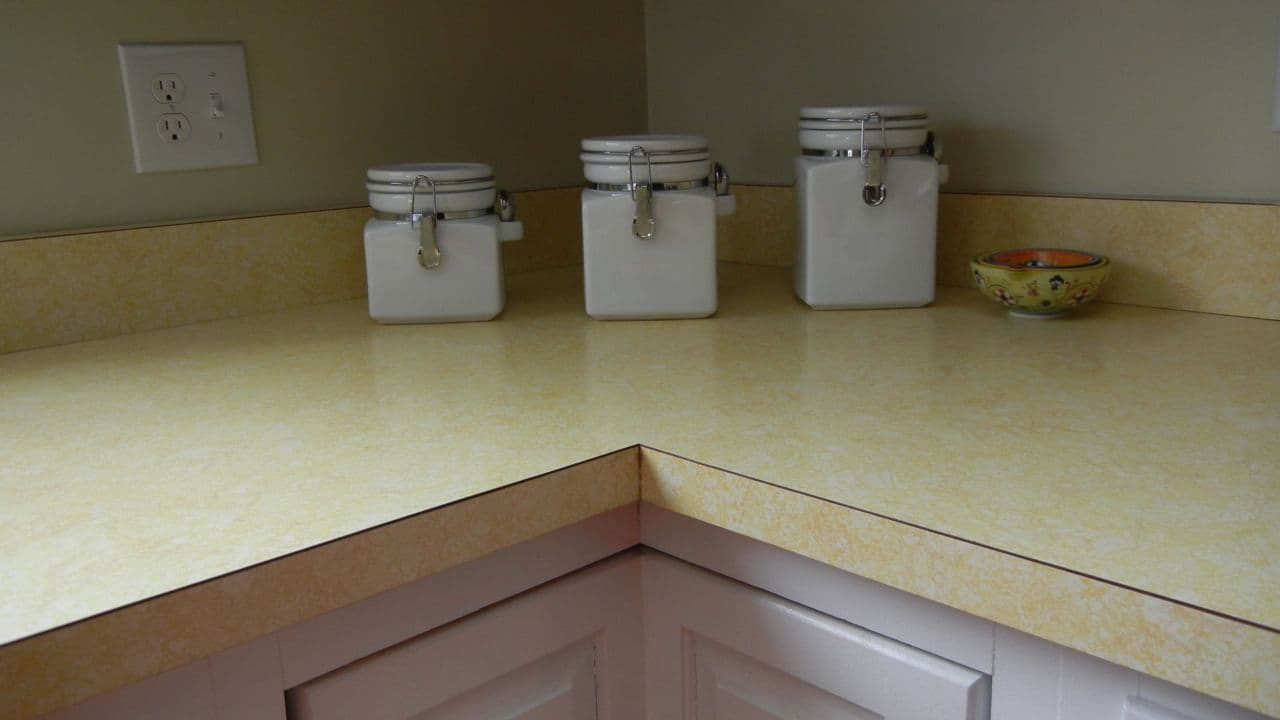 Counters After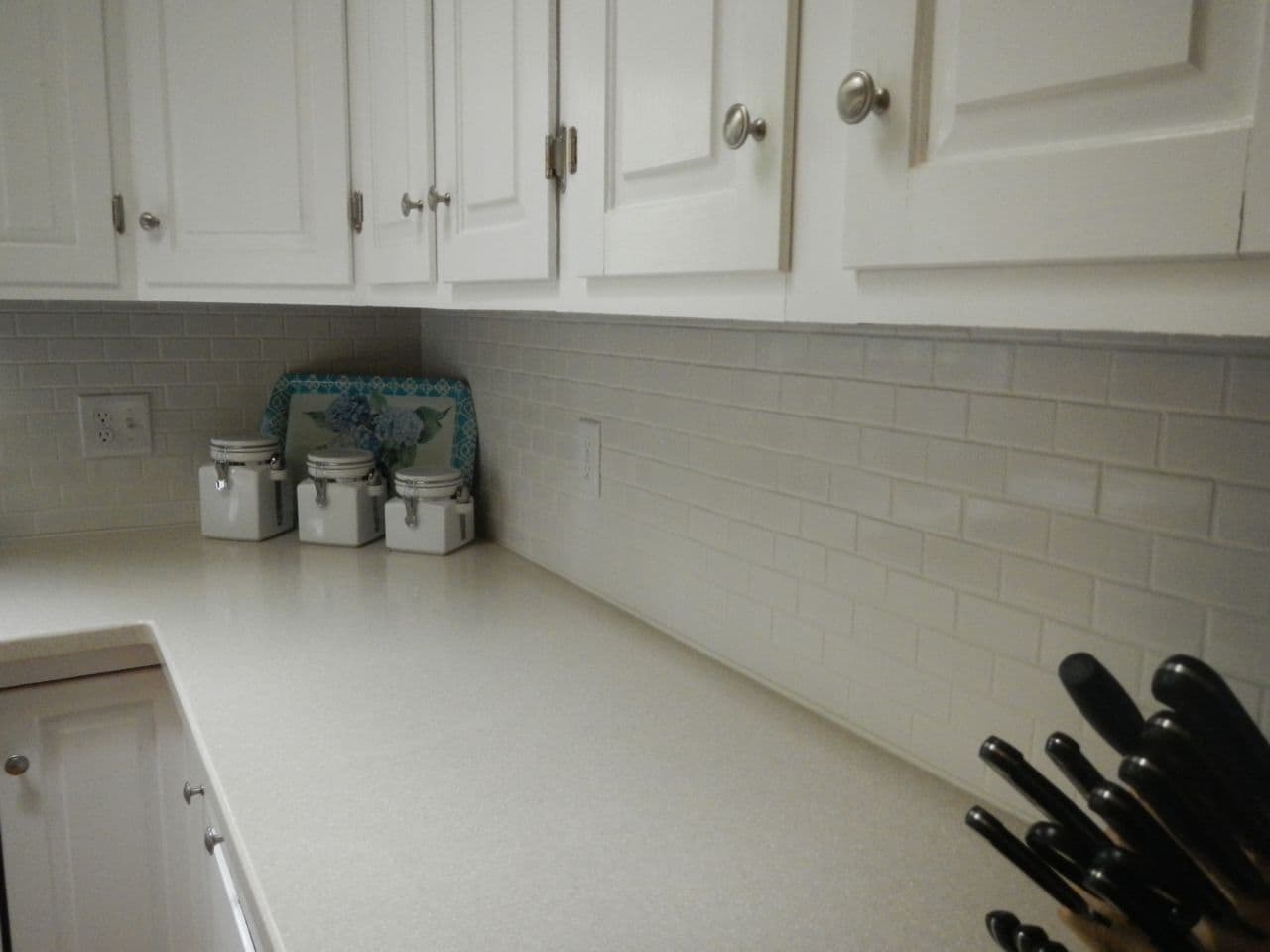 2. Paint all of the remaining almond-hued baseboard heating units white! Success! This was a close one, but I tackled the guest room in November, closing it out just in time. I don't have a good "after" picture for you because we're only half-way done with Goal #3 below…
3. Re-paint the guest room and outfit with new trim (also to be painted)! Semi-Success! The trim has been ripped out, replaced and painted, but the walls are still waiting for a coat of paint… Again… after pictures coming up in January 2014…
4. **Overhaul the front porch & stairs. Semi-Success! **We installed new steps and painted the porch ceiling, but we're thinking we'll need a whole new porch ceiling come Spring because it's not holding the paint that well. Also, we had one of the rockers refinished, and will get the other done in the Spring, as well.
Front Porch Before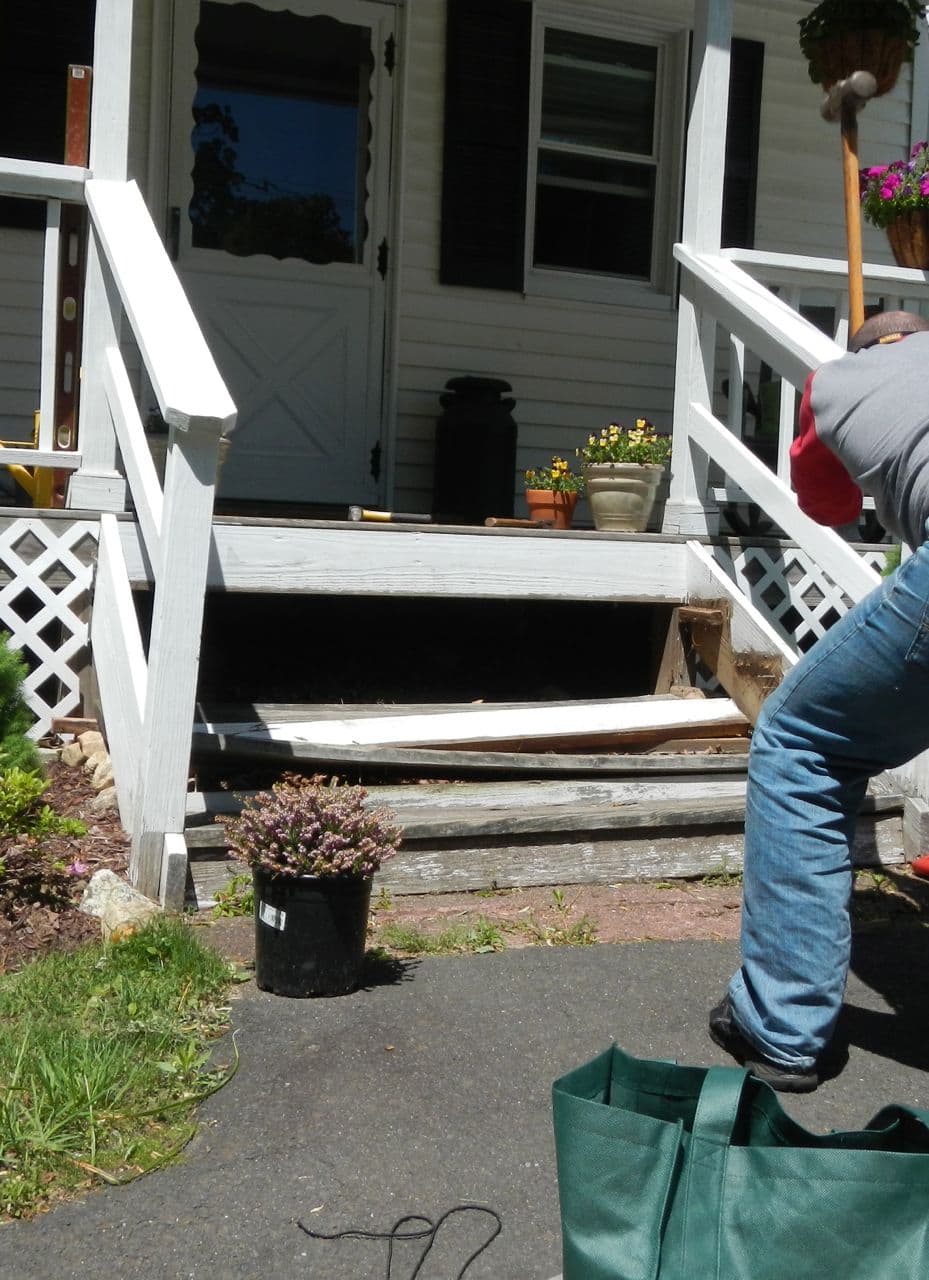 Front Porch Progress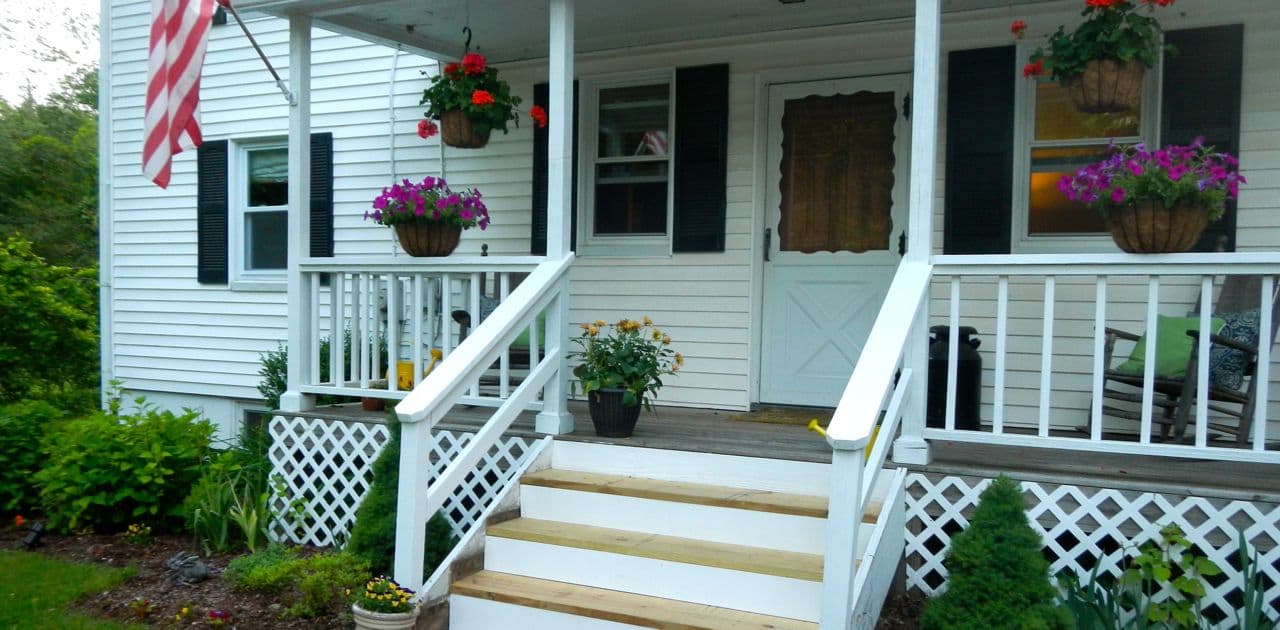 **5. Figure out a new pantry door solution. Not sure what to call this one… I'll go with: Semi-Success! **The pantry door is still off, because we're still mulling over whether to put it back on. The pantry inside got a mini-overhaul, losing it's wallpapered shelves and gaining some fresh white paint and some pretty storage solutions.
Pantry Before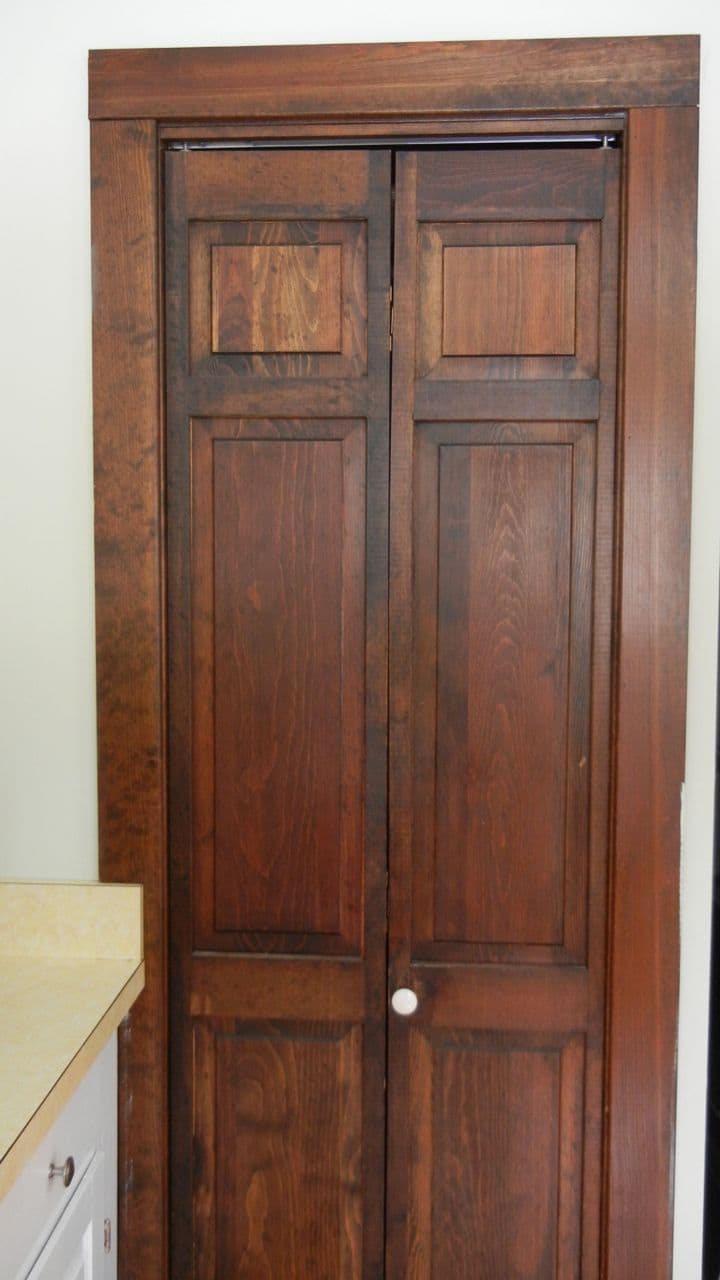 Pantry Progress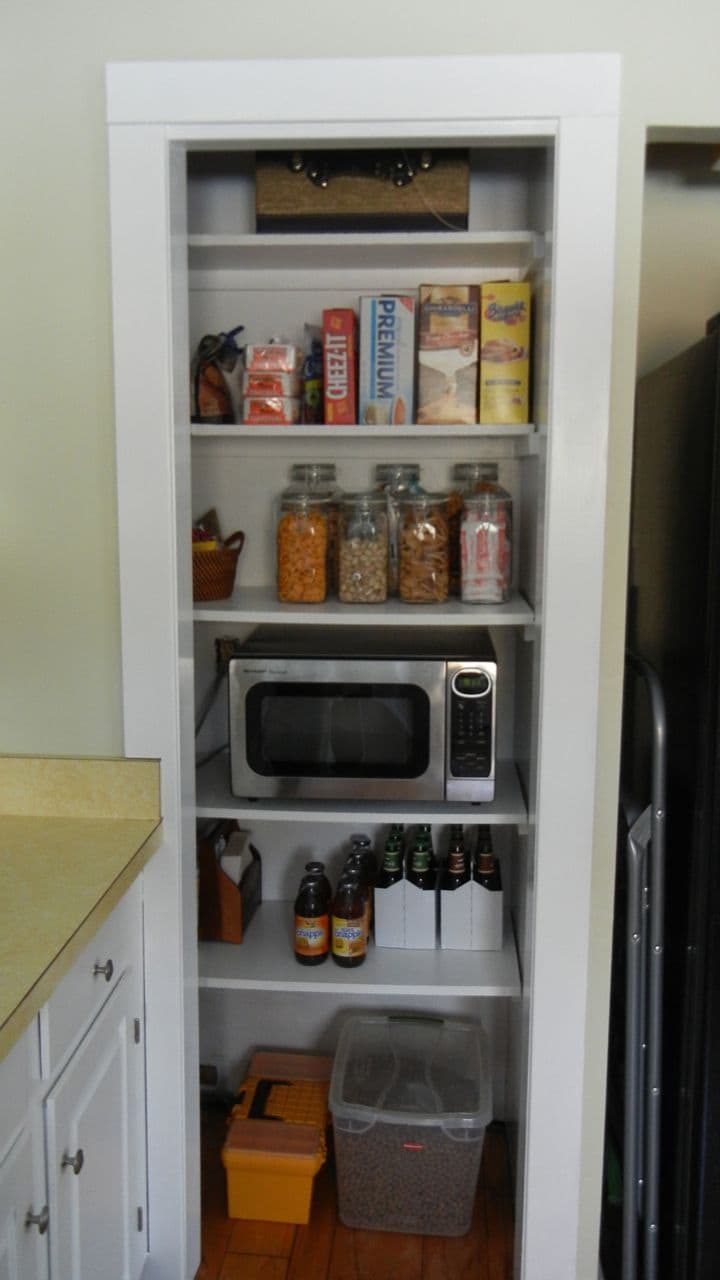 6. White-wash the beams! **Success! **I am thrilled that we got this done in 2013. It makes the whole house feel bright and updated, and it didn't cost a thing! Now I just have to get to that handrail…
Beams Before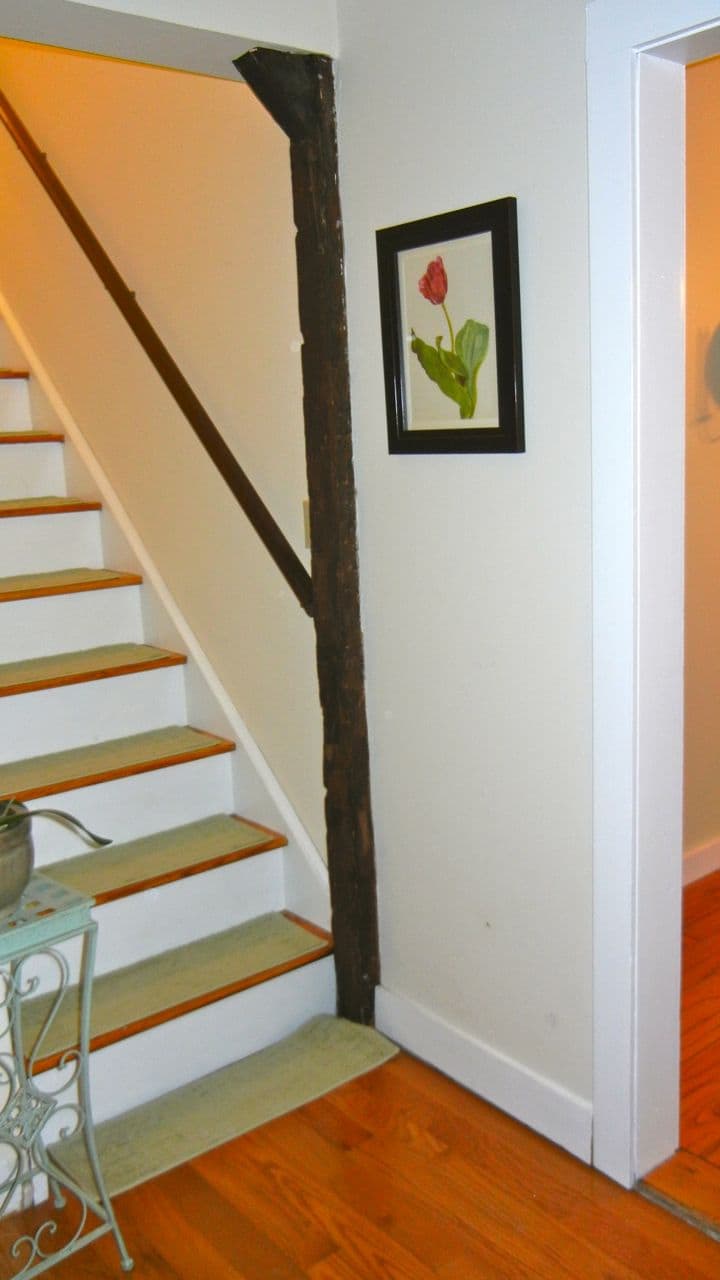 Beams After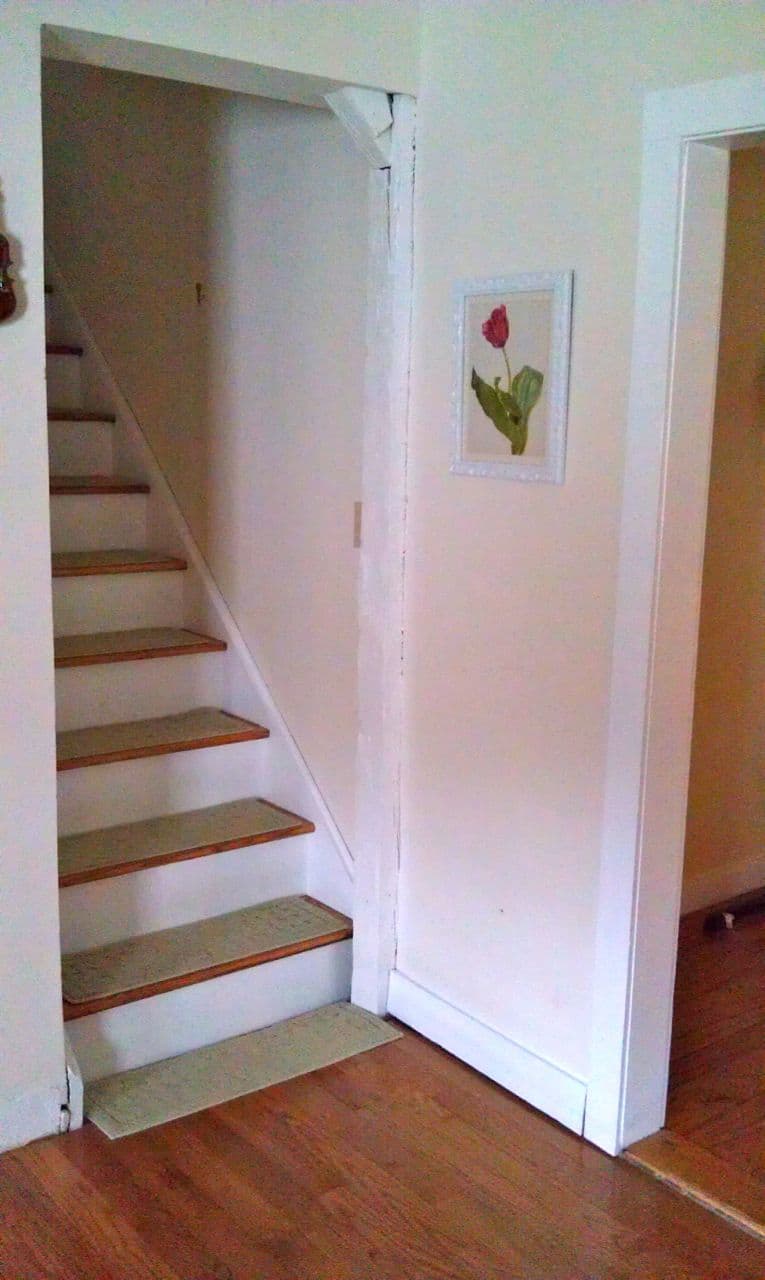 7. Paint the back deck railings & seal the back deck floor. Failure! This just flat out didn't happen before it turned cold. For the second year in a row. ::Hangs head in shame:: Baby or not, this is getting done in 2014… it's been a couple of years now and there is no excuse!
8. Create a garden for the weird turn in our yard up near the top of the driveway. Success? TBD. Last Spring, I planted some beautiful Astilbe bulbs in this space. I also transferred some pachysandra to line the curve… I guess we'll see if this turns out to be a success or failure come Spring 2014. I'll let you know.
Turnaround Before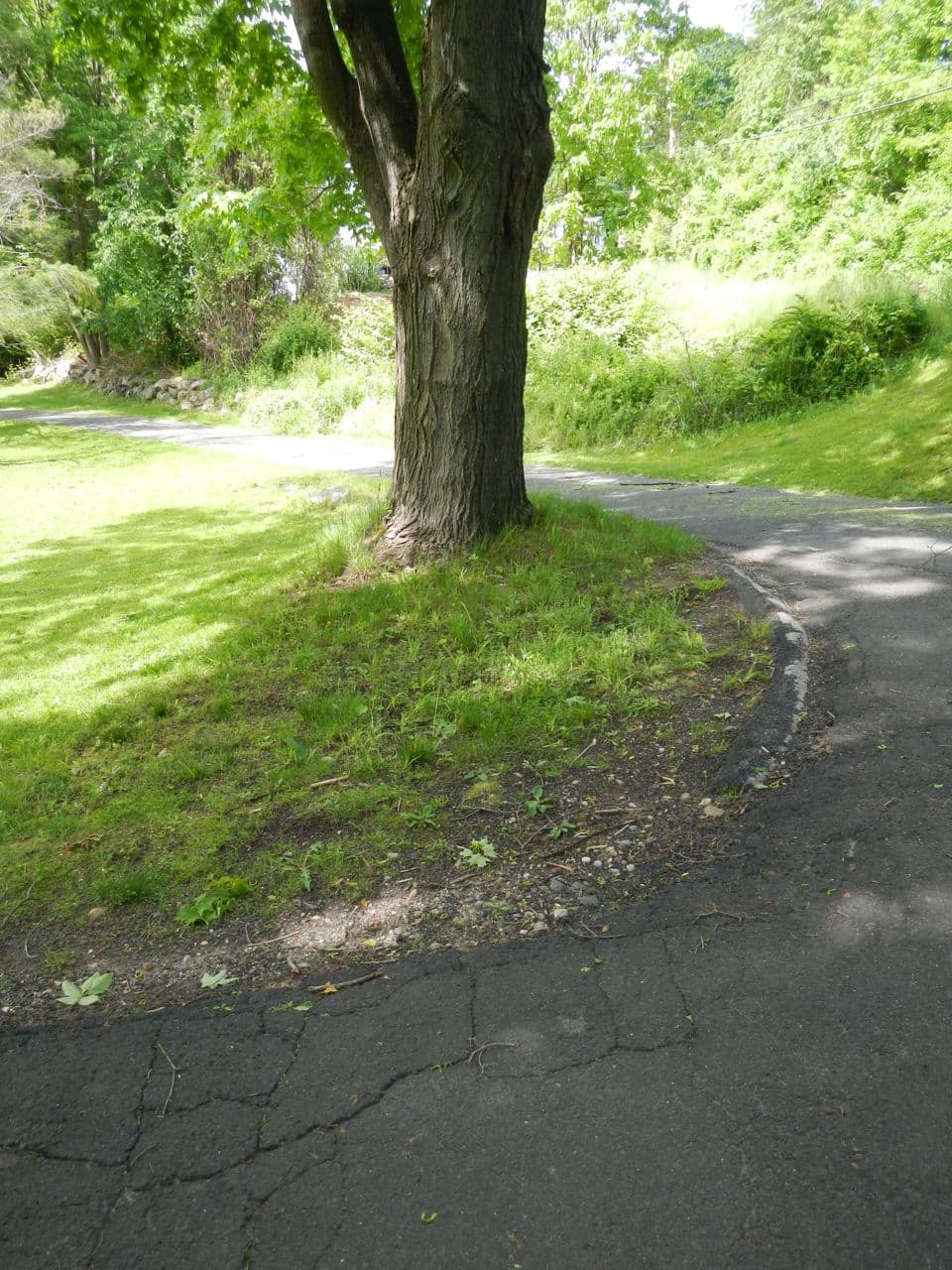 Turnaround After Planting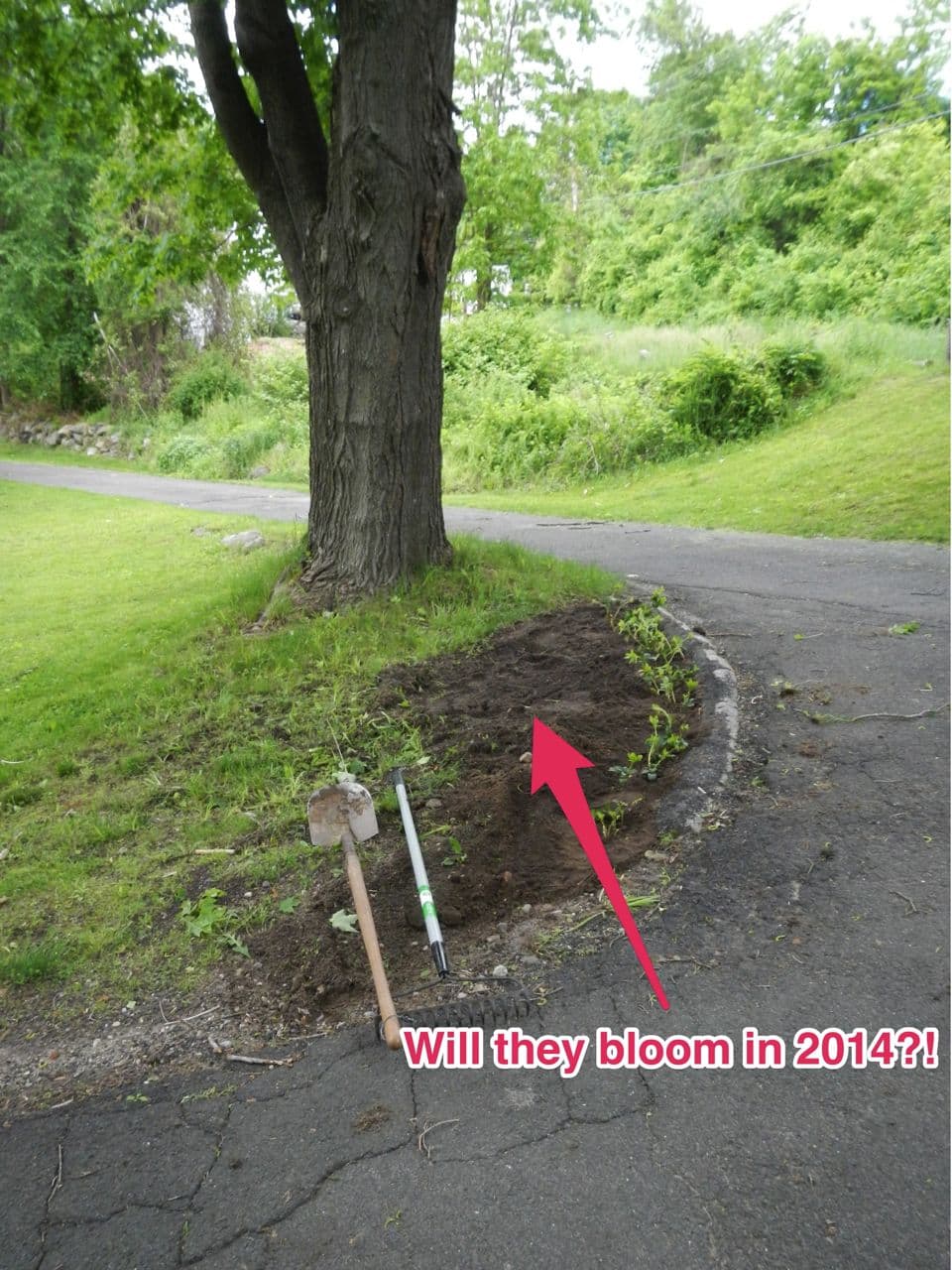 9. Replace bathroom vanity top. Epic failure! This didn't even get talked about this year. I dubbed 2014 the year of the bathroom and the baby. Matt rolled his eyes. But seriously, we need to get on the bathroom train. Stat.
Current Bathroom Vanity Top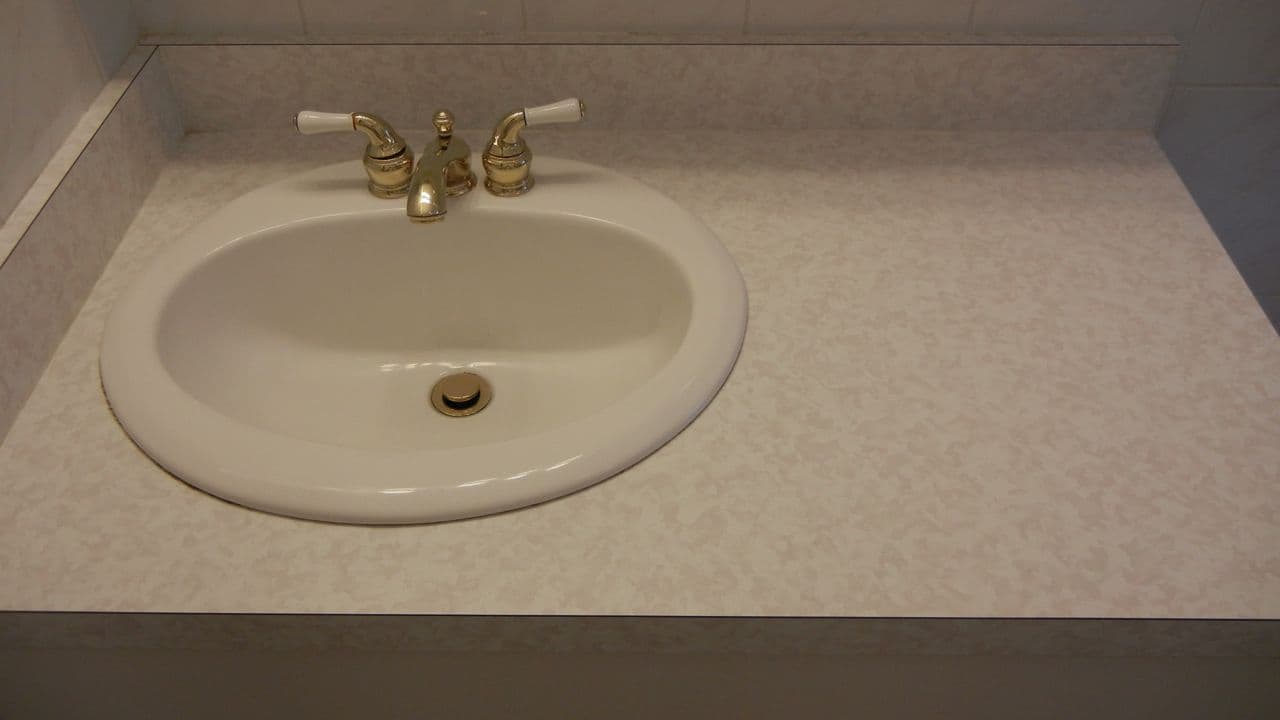 10. Keep doing what I'm doing! Blogging, that is. Success! I really loved blogging this year, just as I did for most of 2012, but I didn't get to do as much as I hoped. As long as it's fun for me, I'm going to continue, so hopefully you don't mind my ramblings and terrible photography!
My favorite projects of the year consisted of… in no particular order…
Cultivating my ever-expanding gardens… Check out some of my blooms here, here and here.
Feel free to click on those links to revisit any of the posts.
Best wishes for a happy, healthy 2014!! Cheers! Thank you for all of your support!!