Matt and I headed out to Long Island this weekend for an impromptu visit. We had the weekend open to do house things (sorry, house!) but chose to take a mini-trip instead.
It had been quite some time since we were last on "The Island," as many New Yorkers call it.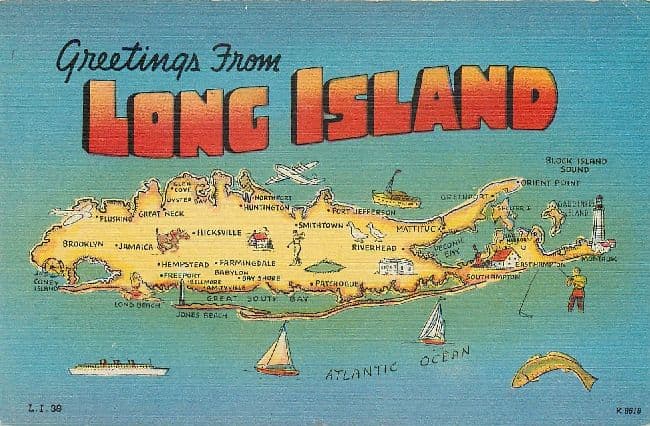 (Source)
We were happy for the chance to head out to the place that so many influential people have called home - Lindsay Lohan, the Gotti family, and Flavor Flav, to name a few. Okay, okaaaay Long Island. In your defense - you have fostered the likes of Billy Joel, John Williams, Walt Whitman, Jerry Seinfeld and other brilliant minds. You've definitely cultivated more impressive people than not, but you'll never live Lindsay down.
We arrived on Saturday and headed out for a late breakfast at the Track Side Cafe in Speonk.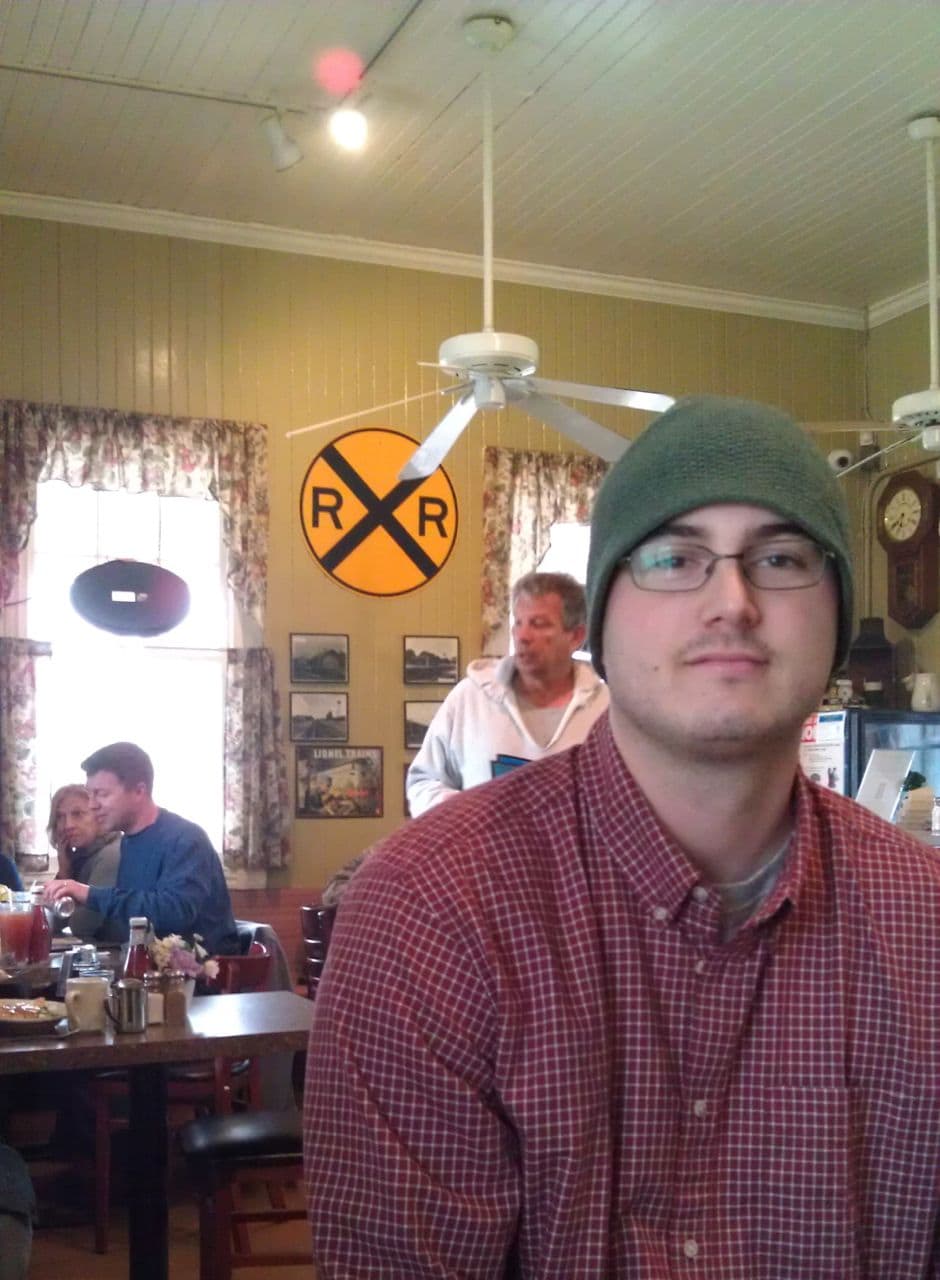 The little diner-esque restaurant sits right next to the train tracks that take you to Montauk, or "THE END" of Long Island. Montauk is also where the show Revenge takes place, so naturally, I spent breakfast fantasizing about running around the Hamptons busting people up with Emily Thorne. My fantasizing continued when our host, my college roommate Becca, told me that there was a Pottery Barn/Williams-Sonoma outlet nearby. What?! I was excited. Christmas morning excited. That was obviously our next stop. When Jenn (my other college roommate) heard, she screamed for joy and dropped a smooth criminal-ish dance move and a Ray Charles facial expression.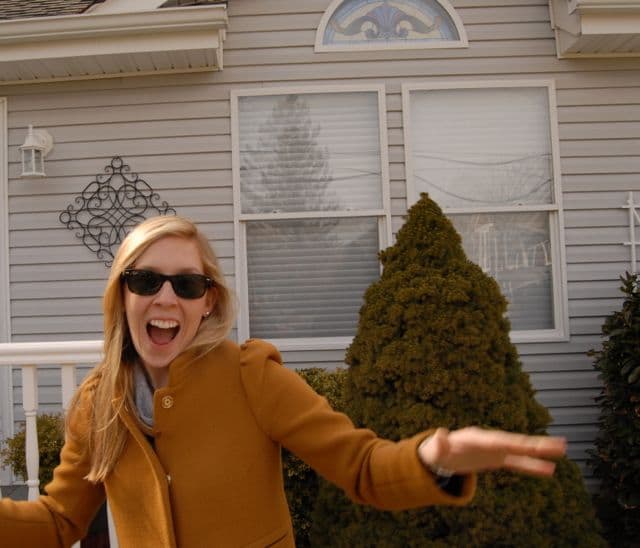 Matt wasn't so thrilled, nor was Dennis (our other host). Jenn's boyfriend Mike was trying a little bit, and Becca and Jenn were clearly stoked.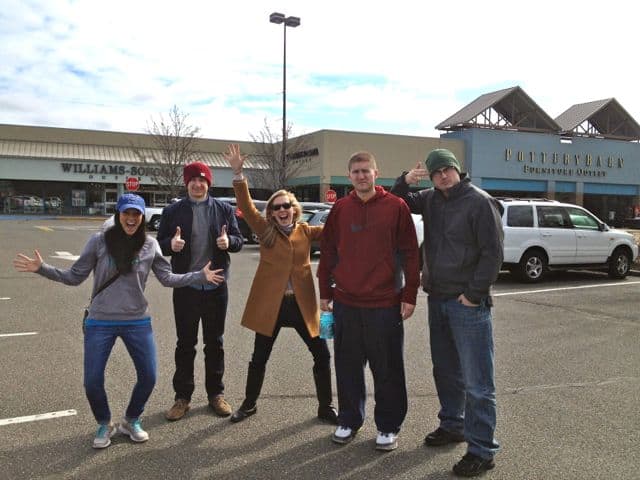 And me? I told you… Christmas morning excited.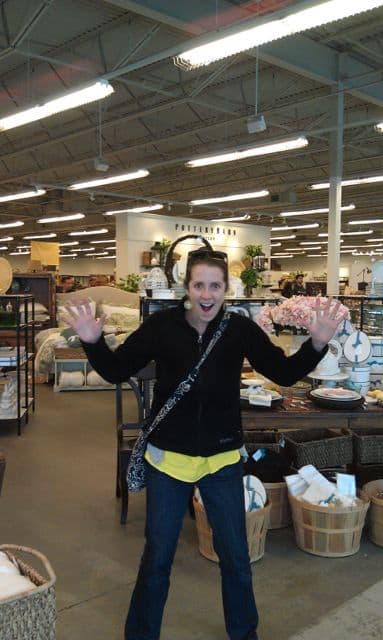 I'd never been to the PB outlet, but my sister finds amazing deals at the one near her in Texas, and bloggers galore are always sharing their spoils. Within minutes, Matt turned the corner to find me with my arms full. I loved that gold sphere ($17) but I have no place to put it in my house. Sad. My face below is saying, "come on Matt, you know we need this…"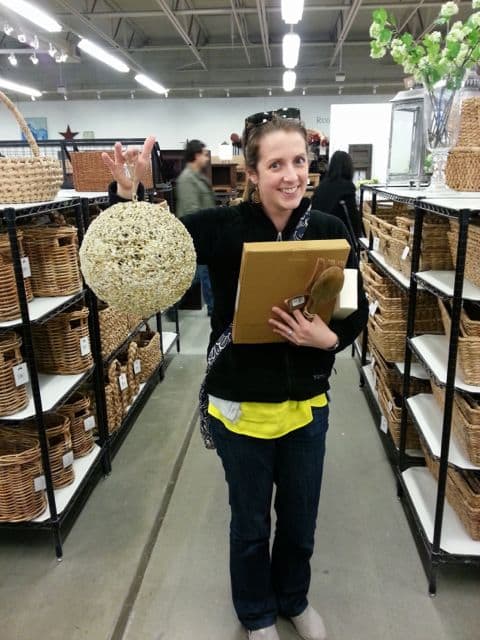 We wandered over to the rug section and OH. MY. What a dangerous place for a rug addict like myself.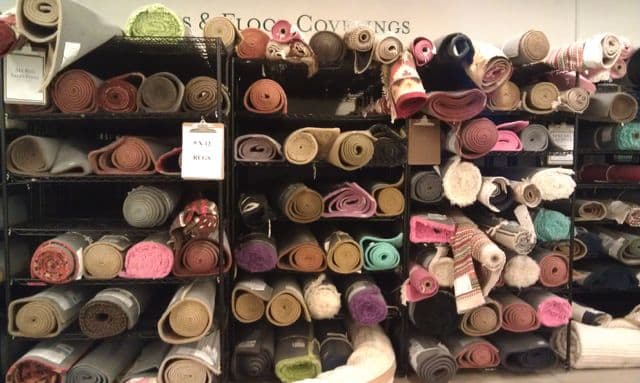 Becca found a runner she loved. You may notice she's in a different outfit from the picture in front of the store. Confession: we went to the outlet both Saturday and Sunday. We're that cool.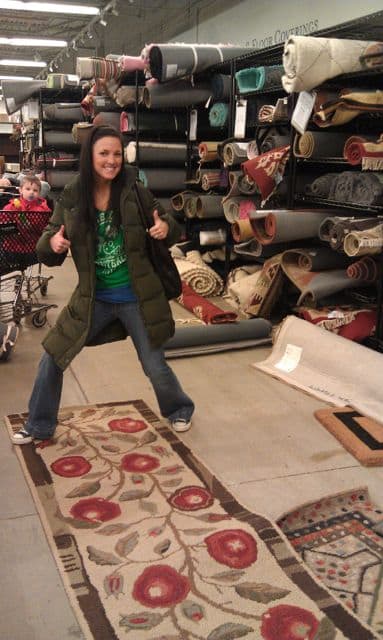 But after all the shopping, she was a bit tuckered out.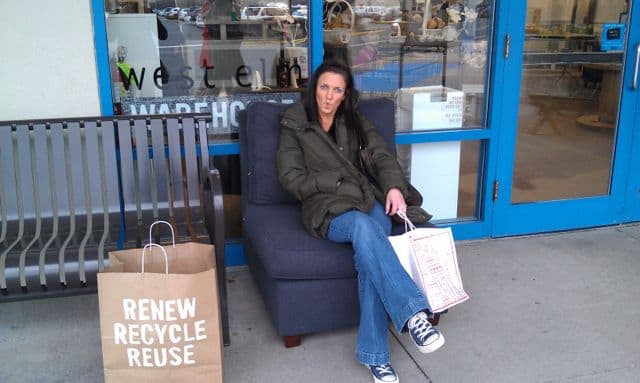 I ended up walking out with some salad tongs, a pillow cover, a picture frame, a bud vase and some other random buys. Not bad. We also wandered around the outlets for Williams-Sonoma, Restoration Hardware, West Elm, and stopped in quickly at C Wonder. The color in that store made me so happy, but most the home stuff wasn't my jam.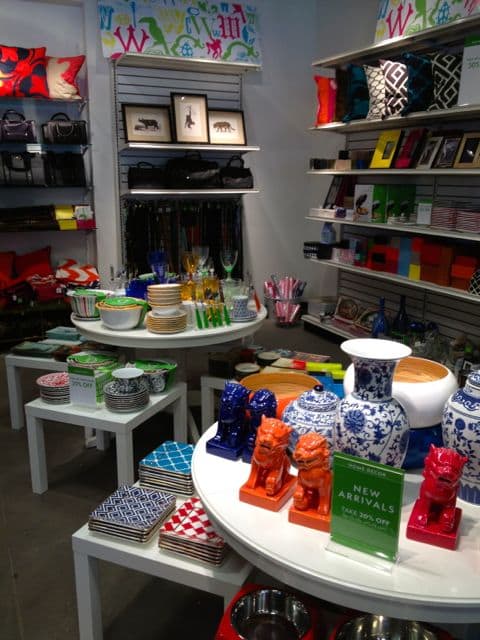 After we loaded up the car with far too many bags between all of us, we headed back to the house. Look who loved Bec's new runner. Cheerio - Becca and Dennis' adorable newest addition to their family.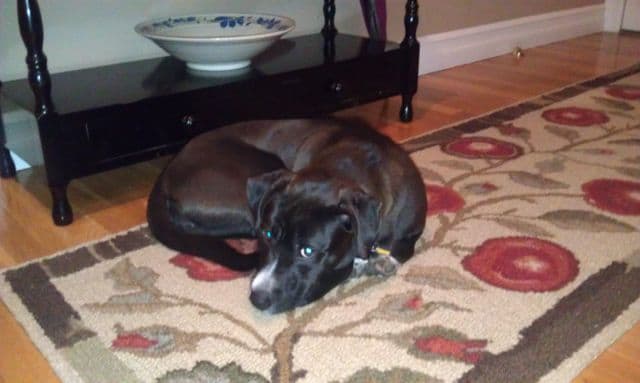 Did I mention she was adorable?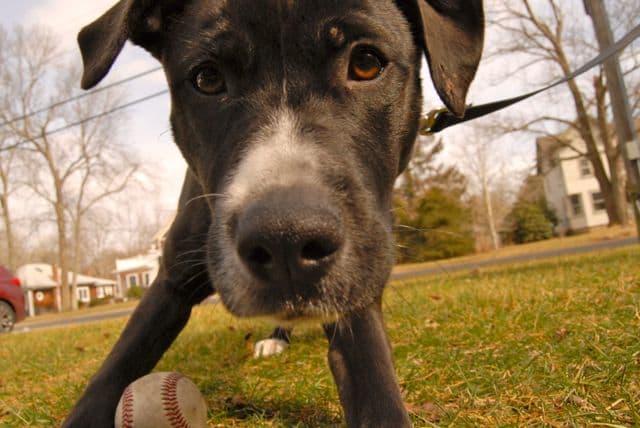 I'm trying to convince Cheerio's dad (Dennis) to let her date Griffin. He said no, but I'm going to work on him.
So yeah, we spent our whole Long Island weekend shopping, playing with Cheerio, walking down to the water, BBQing in and eating out, laughing, and reminiscing with old friends. It was an awesome way to kick off March. Hope you all had a great weekend, too!
Did you do anything fun? Maybe you headed out to the home of some Hollywood train wrecks, as well? Anyone get as excited as me about outlet shopping? What makes you "Christmas morning excited?" Feel free to share in the comments below. I LOVE hearing from you!