Disclaimer: what you are about to read is a bit wordy. It highlights the first leg of our vacation in Colorado, so please feel free to scroll just the pictures if you fall into any of the following categories:
-You are a slow reader
-You're reading this in the bathroom at work and only have a couple of minutes to devote to my award-winning prose
-I bore you
Matt attended a conference that took place in Denver in March, and I was excited to tag along with him and spend some quality time with my sisters (who both live there). We were there for 8 days and it was a pseudo-vacation for me. Not pseudo in the sense that 8 days away from home and work isn't a long time, because it is, but pseudo because it was time away that wasn't spent on a beach or by a pool. We slept on my sisters' pull out couch most nights and even cooked our own meals a few nights (which totally doesn't happen on non-psuedo vacations). That being said, it was an awesome trip and a great time away. We had been to Colorado a couple of times before and were excited to go back and sample some different restaurants and locales.
We flew in on a Sunday and decided to check a bag. We carried on for our 10-day honeymoon, so what possessed me to check a large bag for a shorter vacation WITH laundry facilities is beyond me. Why my husband allowed me to do so is an even bigger mystery. We ended up having to pay $20 to check the bag each way and $75 for an overweight bag. Oops. Matt wasn't thrilled with me but at least we weren't paying for a hotel! Right, honey?! Lesson learned. Even if we go on a 14-day jaunt to Europe, we will carry on, because we are simple creatures with simple wardrobes and a killer knack for making 10 outfits from 4 articles of clothing.
Melissa and Kim were both there to greet us at the airport, having a field day making fun of my less-than-stellar packing skills. We picked up our superfluous bag and hopped in the Jeep to drive to their apartment. This was my 3rd time driving to Denver from Denver International Airport and let me tell you, the view never gets old. Melissa has flown into Denver Int'l 30+ times and she has vouched that the view will continue to impress each and every time you see it. Even from far away, the mountains hold a promise of majesty that is one of the greatest wonders of our nation.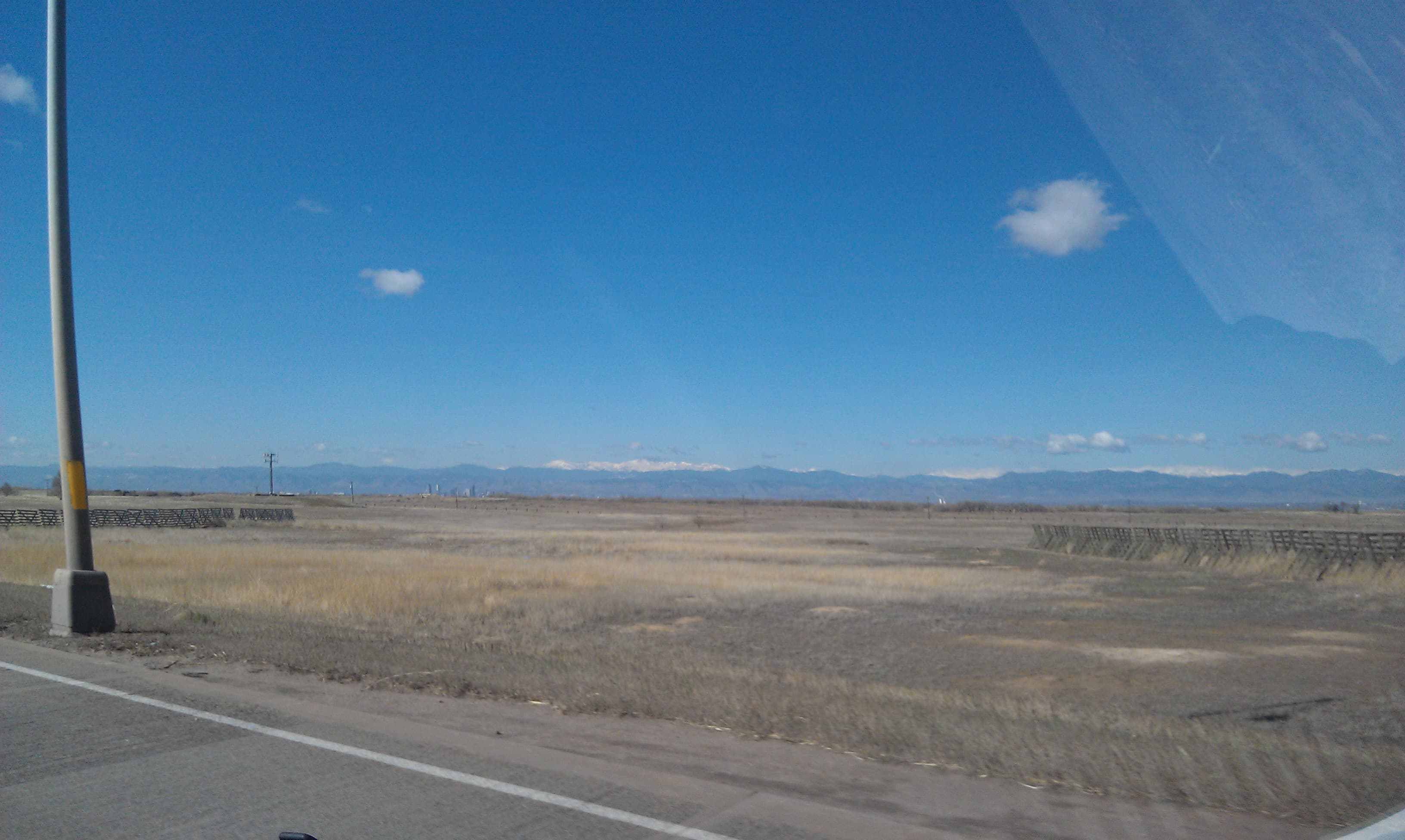 While Kim was at class on Monday, Melissa, Matt, Kenzie (my sister's pup) and I took a ride to Westminster Hills Off-Leash Dog Park, at the foot of the Flat Irons (the foothills of the foothills of the Rockies) to run Kenzie and get some hiking in ourselves. The park is open to dogs and there were about 15 playing near the entrance when we pulled up. Here is a shot of Kenzie in her element.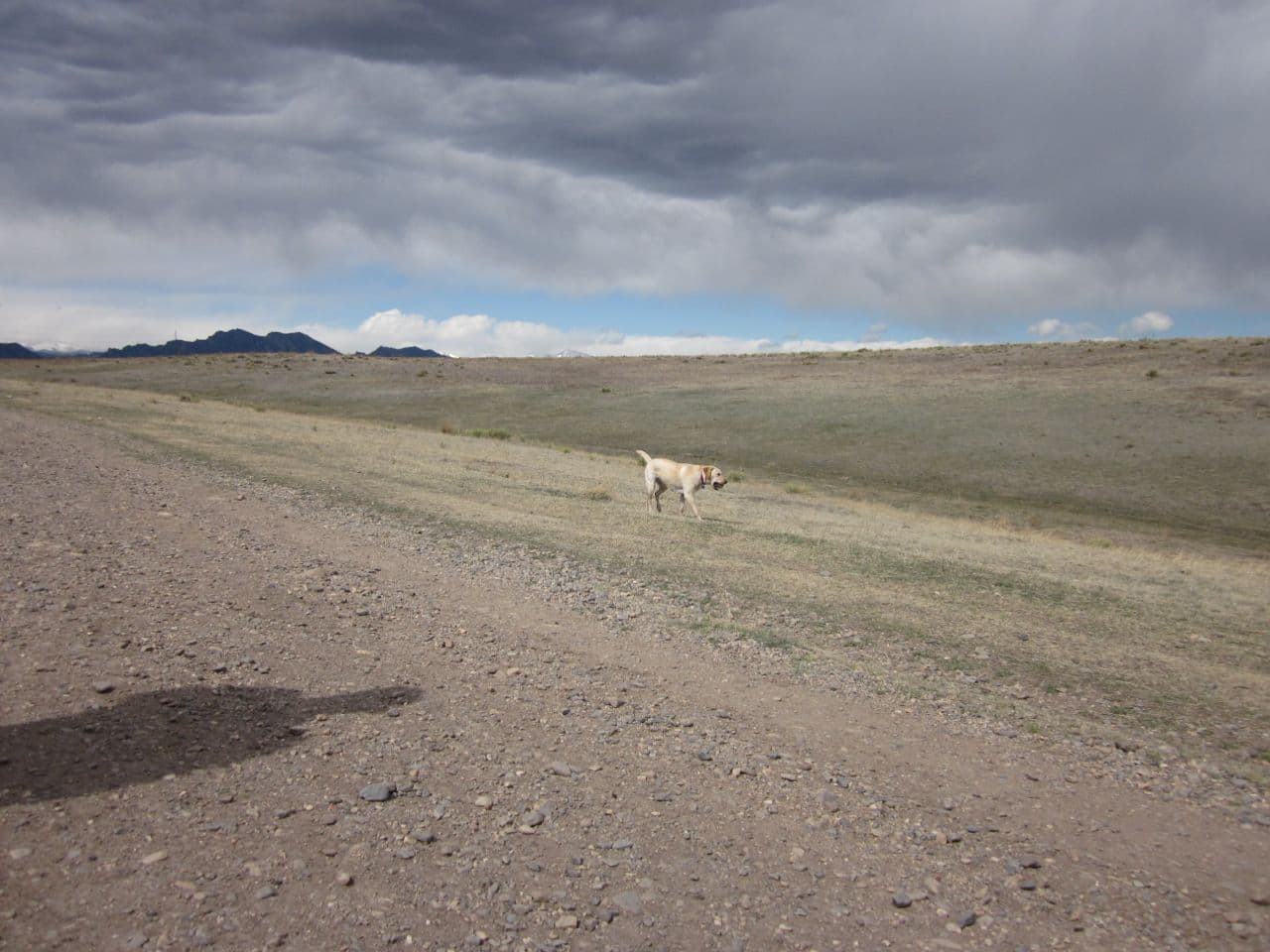 It made me miss Griff (of course) and wonder if he would love this wide open space with such gorgeous views in the background (of course he would). Matt was elected official tennis ball tosser as Melissa and I both throw like 13-year old girls. The kid has an arm, and he would chuck it so far up the hill prompting Kenzie to take off after it, giving us little time to catch up before she bounded back for more.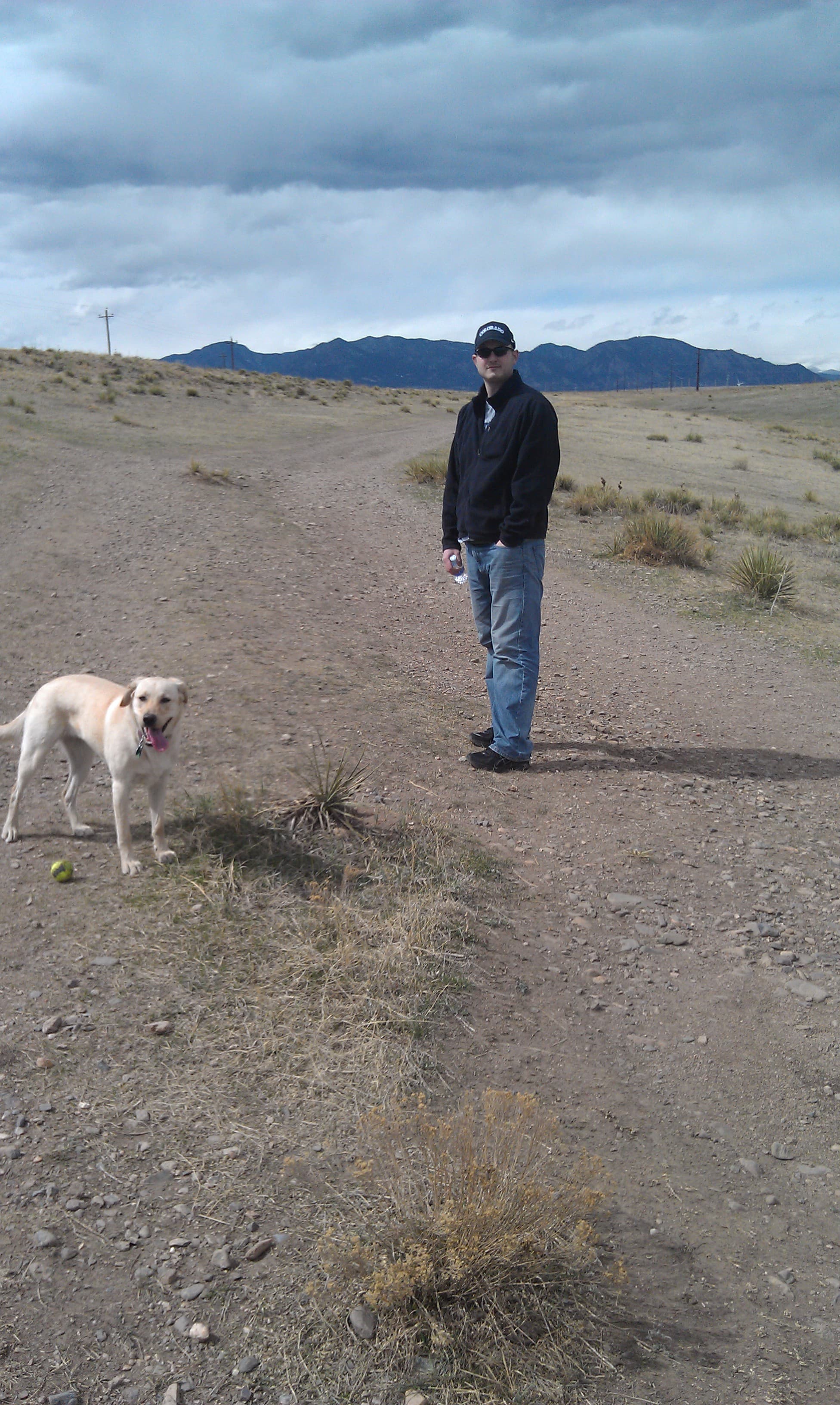 There were a few deep puddles here and there that she would wade into before taking off again. That dog has the life! One time she came limping back only for me to find bits of cactus burrs stuck in her paw pads. We had to stop for a few extractions and she was off again.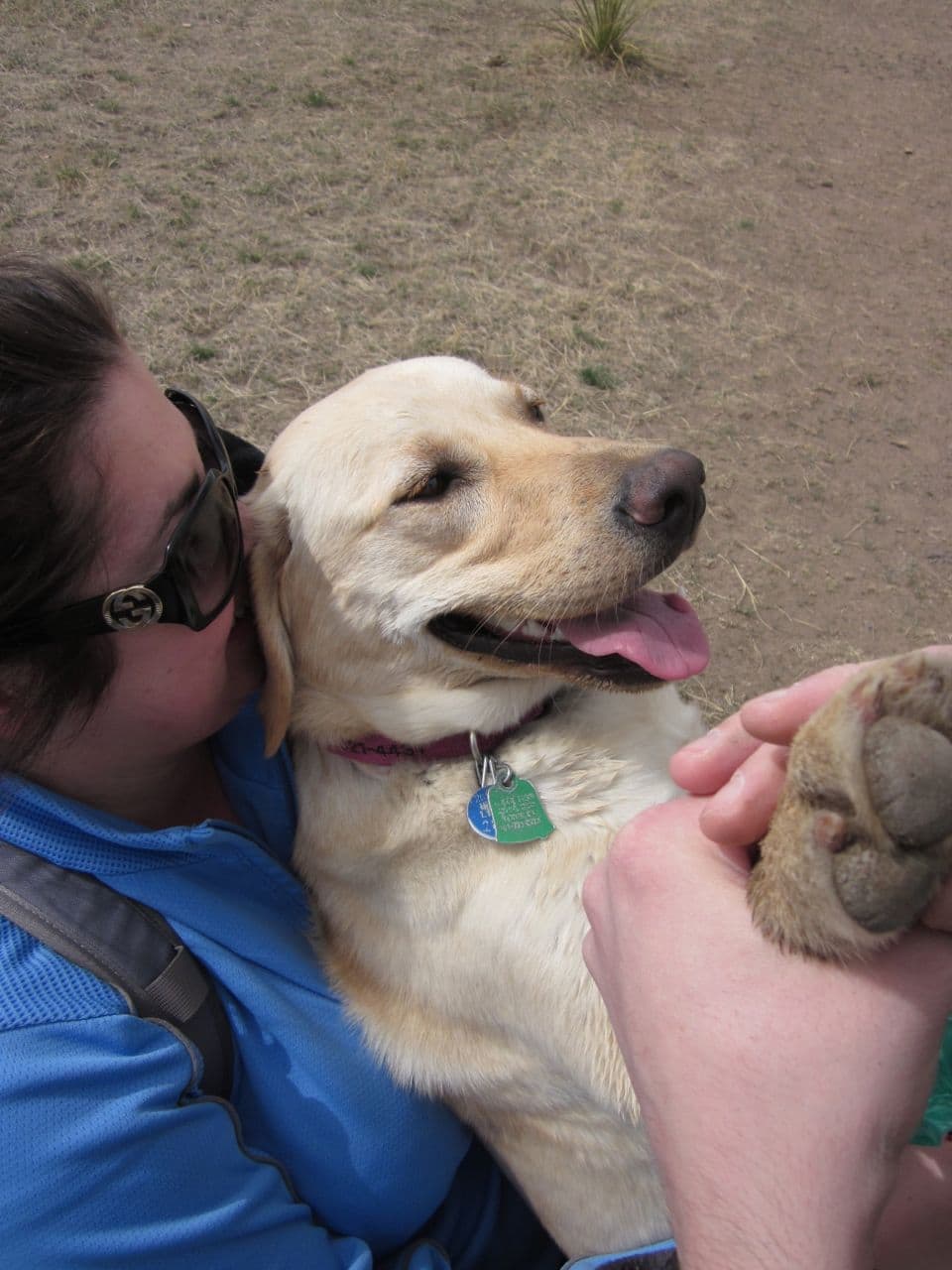 We walked about a mile before the threats of rattlesnake nests got to me, then turned back towards the car.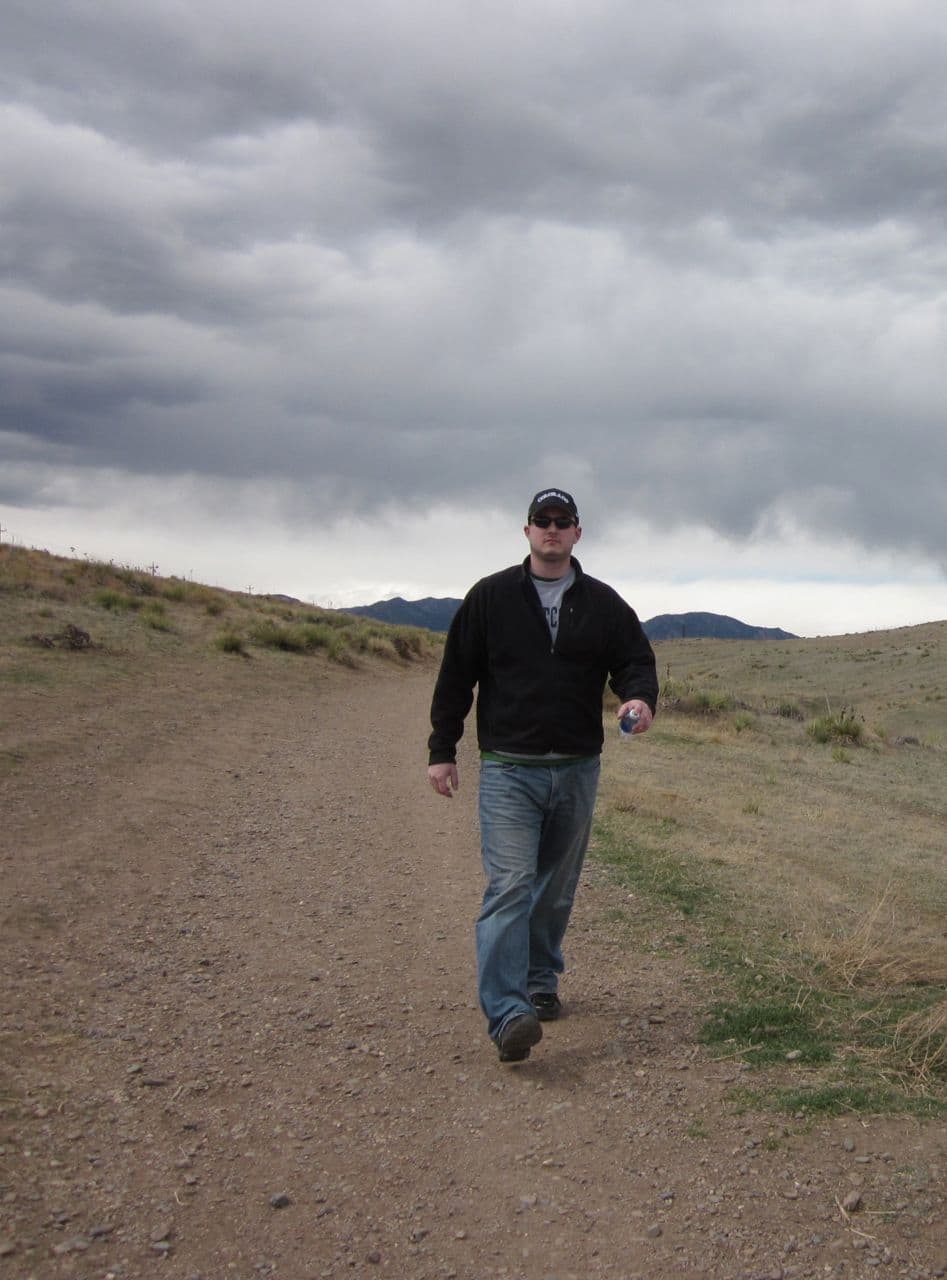 After the park, we decided to drive into Boulder, a huge college town (CU Buffaloes!) which Matt and I had yet to visit on previous trips. My bestie Debbie and her sister went to school there but I never made it out to visit. The stereotypical stories you hear about Boulder being a hippie town infested with girls rocking dreadlocks are all true. We walked the town and had lunch & beers at a pub named Mountain Sun Pub & Brewery on the famous Pearl St.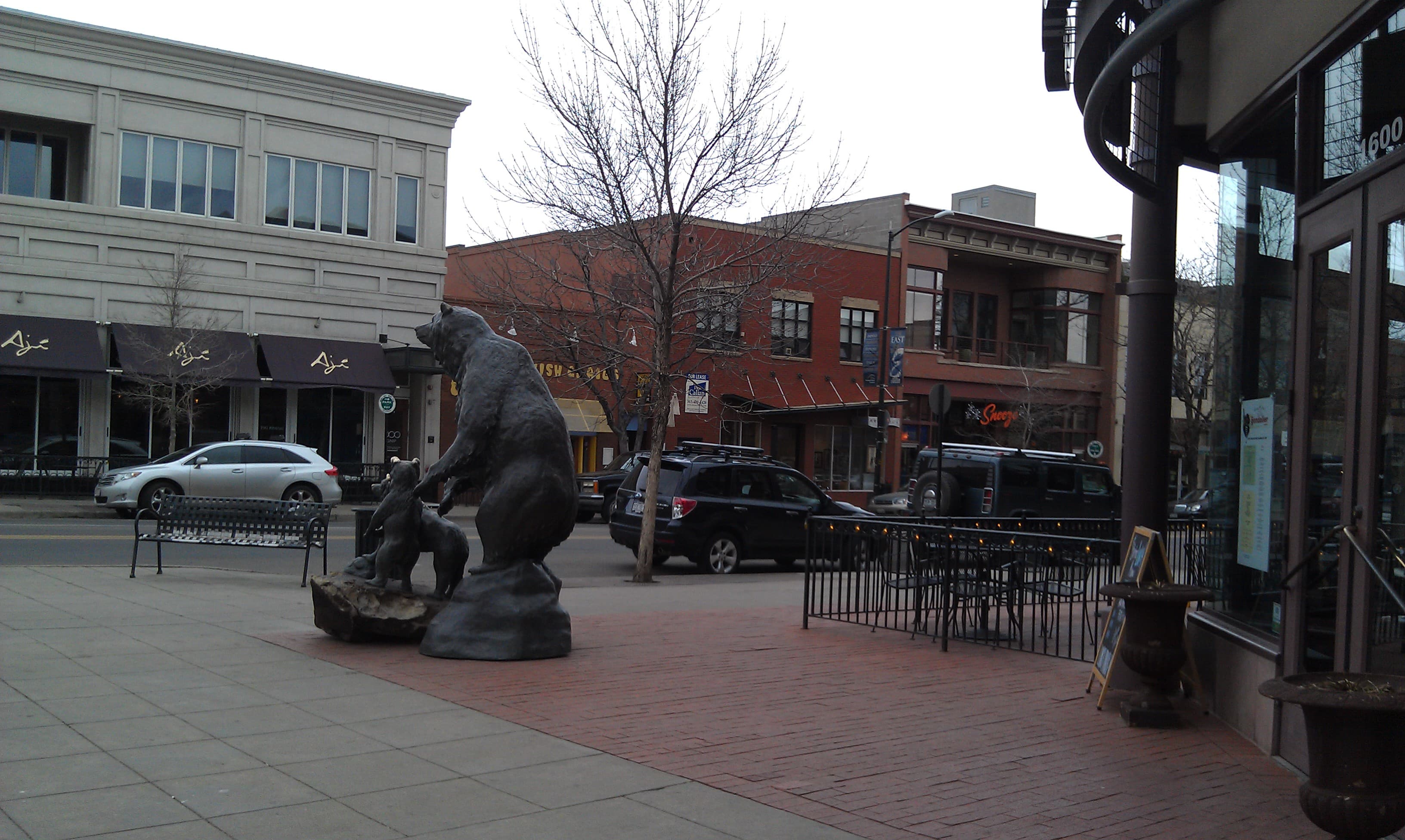 The food was pretty good and the beers were awesome! Yes, our waitress looked like an Abergonia (Abercrombie & Patagonia) model and said "right onnn" and "cool duuuude" constantly. Easily 50% of the restaurant's patrons had dreadlocks grazing their lower backs. Like I said, the stereotypes are pretty spot on if you ask the causal observer (me). We then dropped into a few shops. We stopped in the Swiss Victorinox store to look at watches & knives for Matt. They had the coolest wall of stories.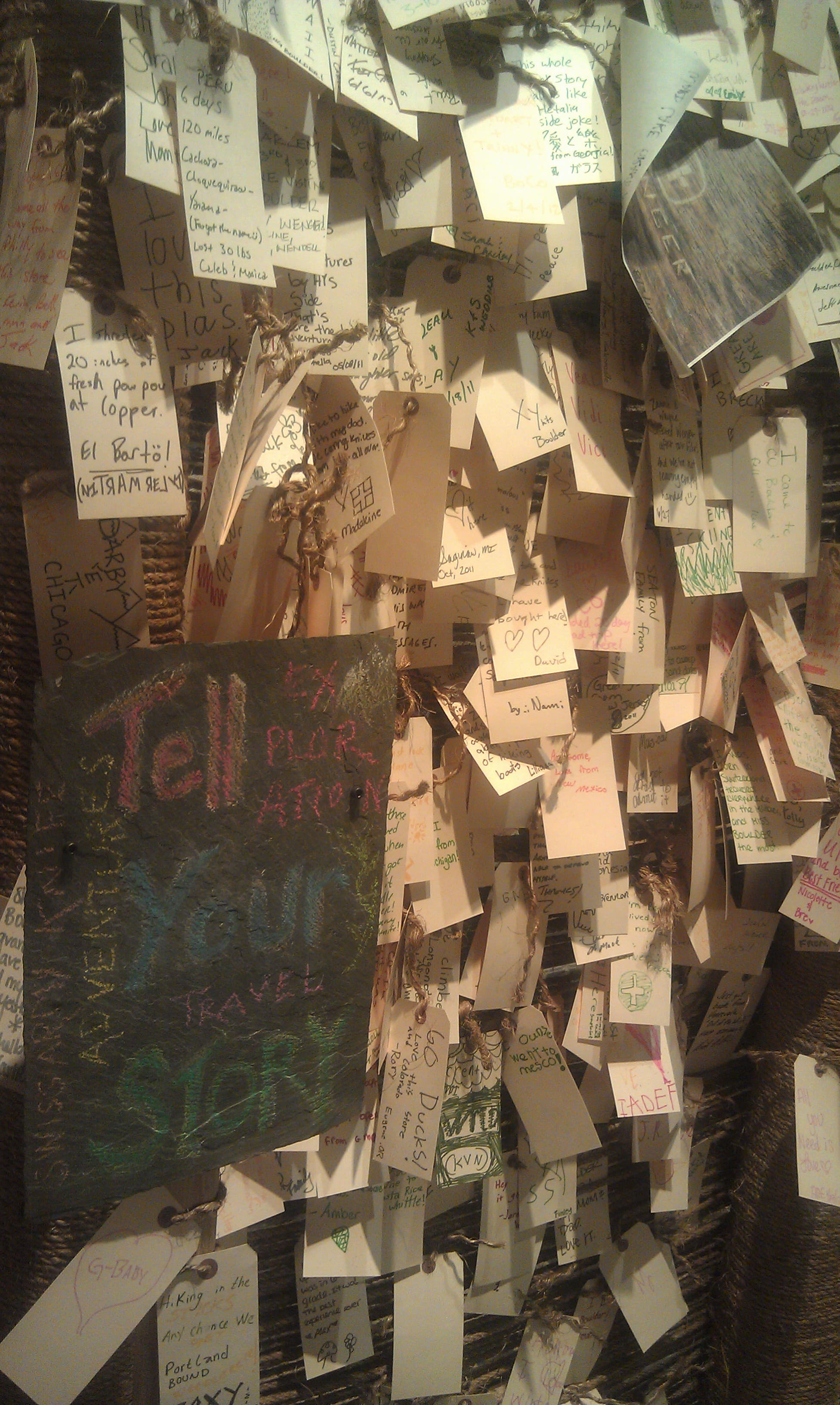 When you drop in the store, you can take a manilla card and adorn it with your travel story. I read a few and many of them were so funny and creative, but I opted for the sentimental quickie.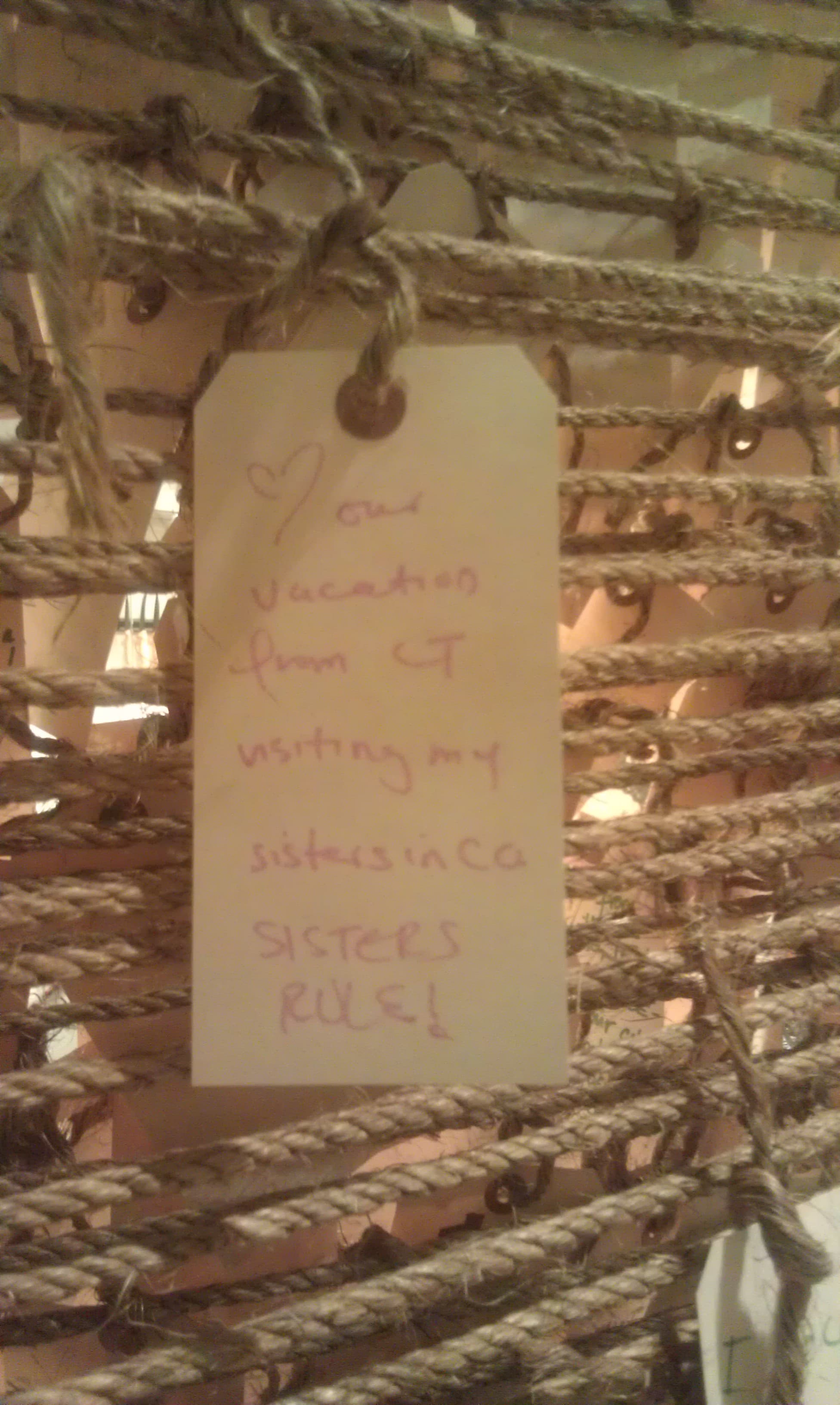 After leaving Pearl St., we stopped at Nordstrom Rack and Dick's to get new sneakers for me and Matt, grabbed a fro-yo and headed home to make dinner. We picked up slow-cooker roast ingredients from a sick Super Target and it turned out pretty well.
Melissa left for a 2-day work trip Tuesday morning, and after dropping her off at the airport, I went back to the apartment and snuggled up on the couch/bed with Kenzie and watched some TV.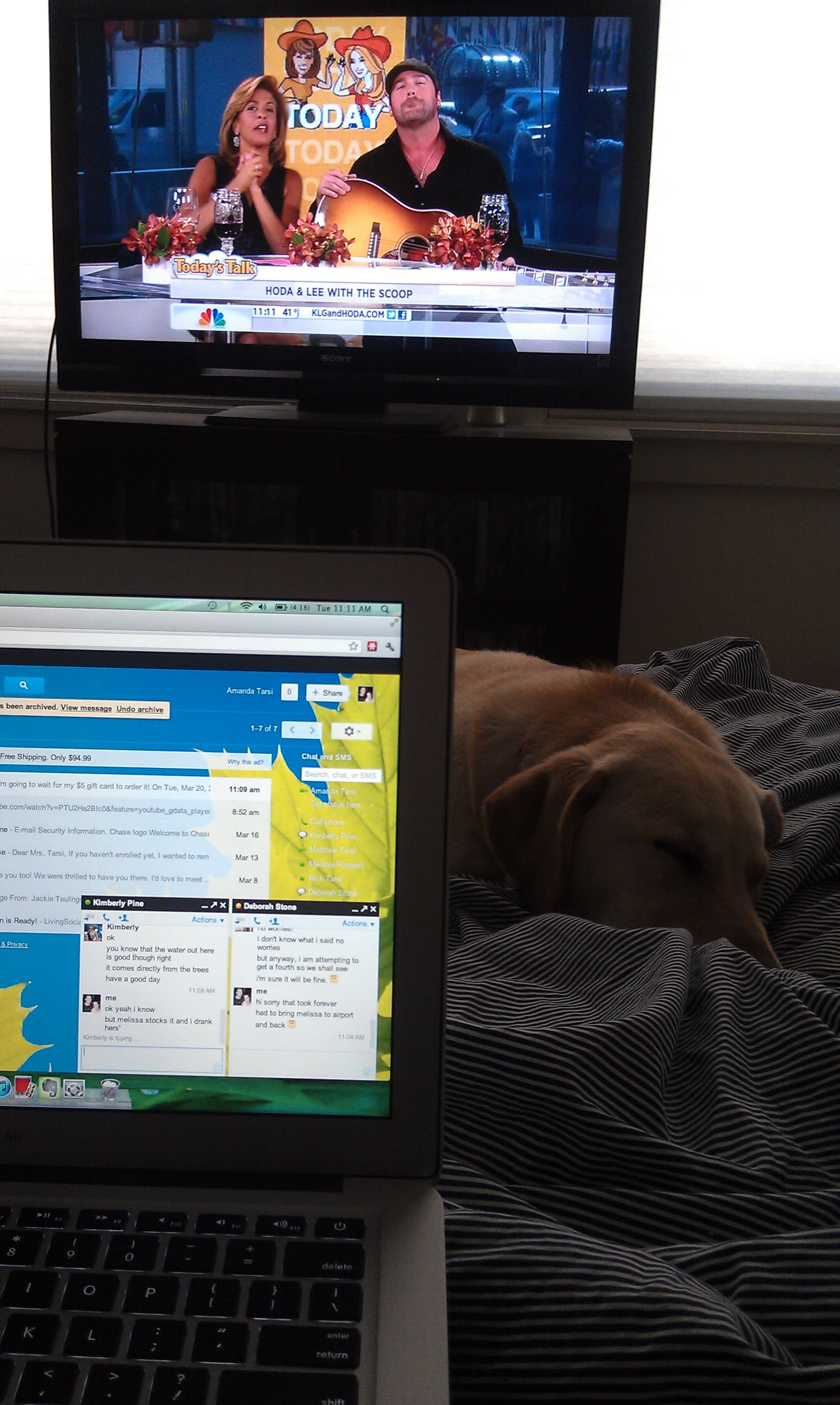 It was awesome. After a few trips to the local dog park and a long walk about the city and parks, I had a smidgen of time to myself before hitting up a Costco (you know I can't go a week without Costco) and driving to Littleton. Kim was at work in Littleton leading a group for Stroke survivors that I wanted to attend to see her in action. She's a natural.
Wednesday rolled around and I had the day mostly to myself. With Kim at class and Matt at his conference, I was all by my lonesome (but loving it). I walked around the city with Kenzie again and finally had a few hours to start School House Rehab. Read my first ever post (written while in CO) here. Matt was back at the apartment a little after 5 and we got dressed to walk back into the city for dinner.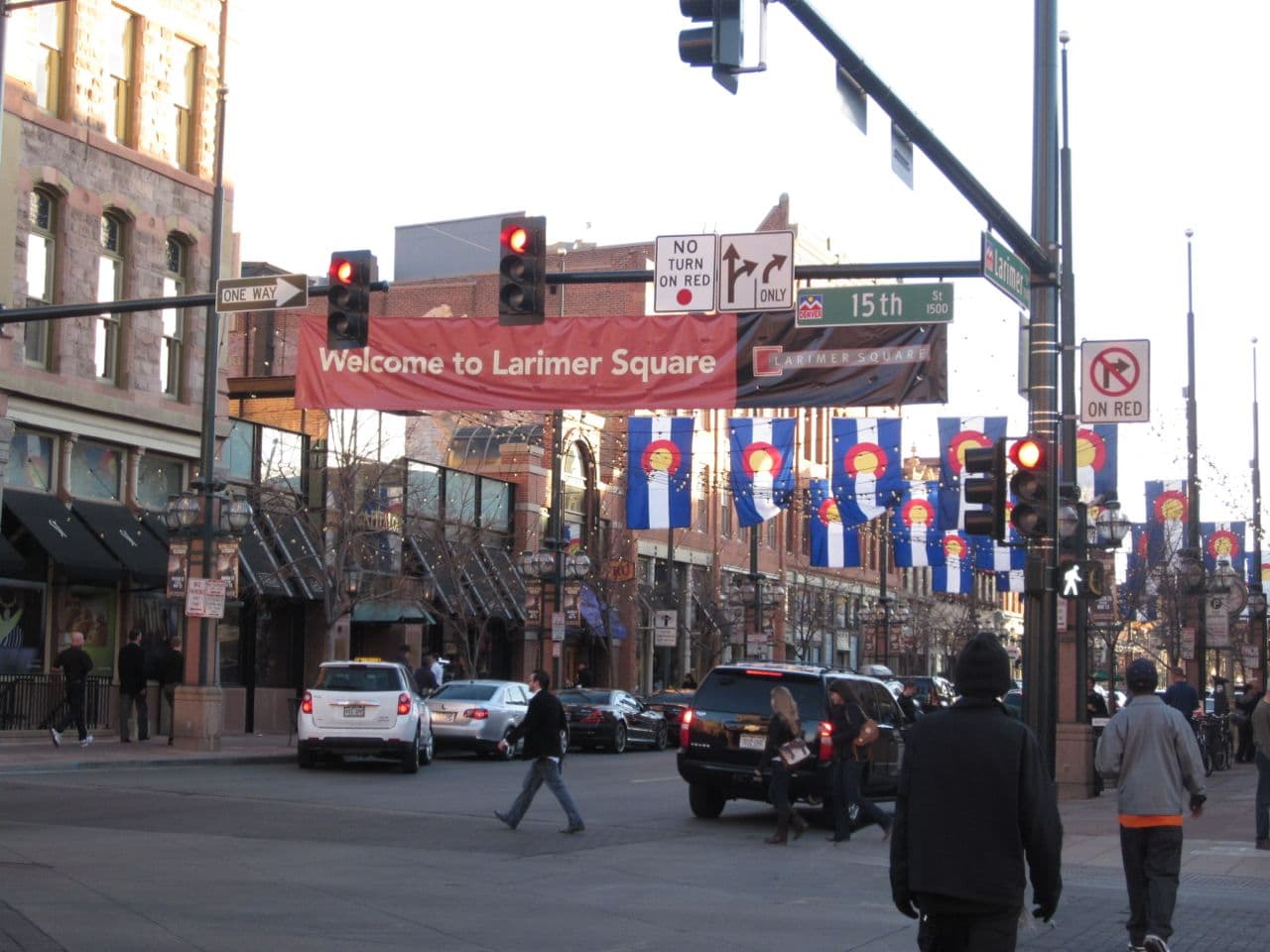 Melissa and Kim both recommend Larimer Square, a bustling little street of boutique shops and restaurants.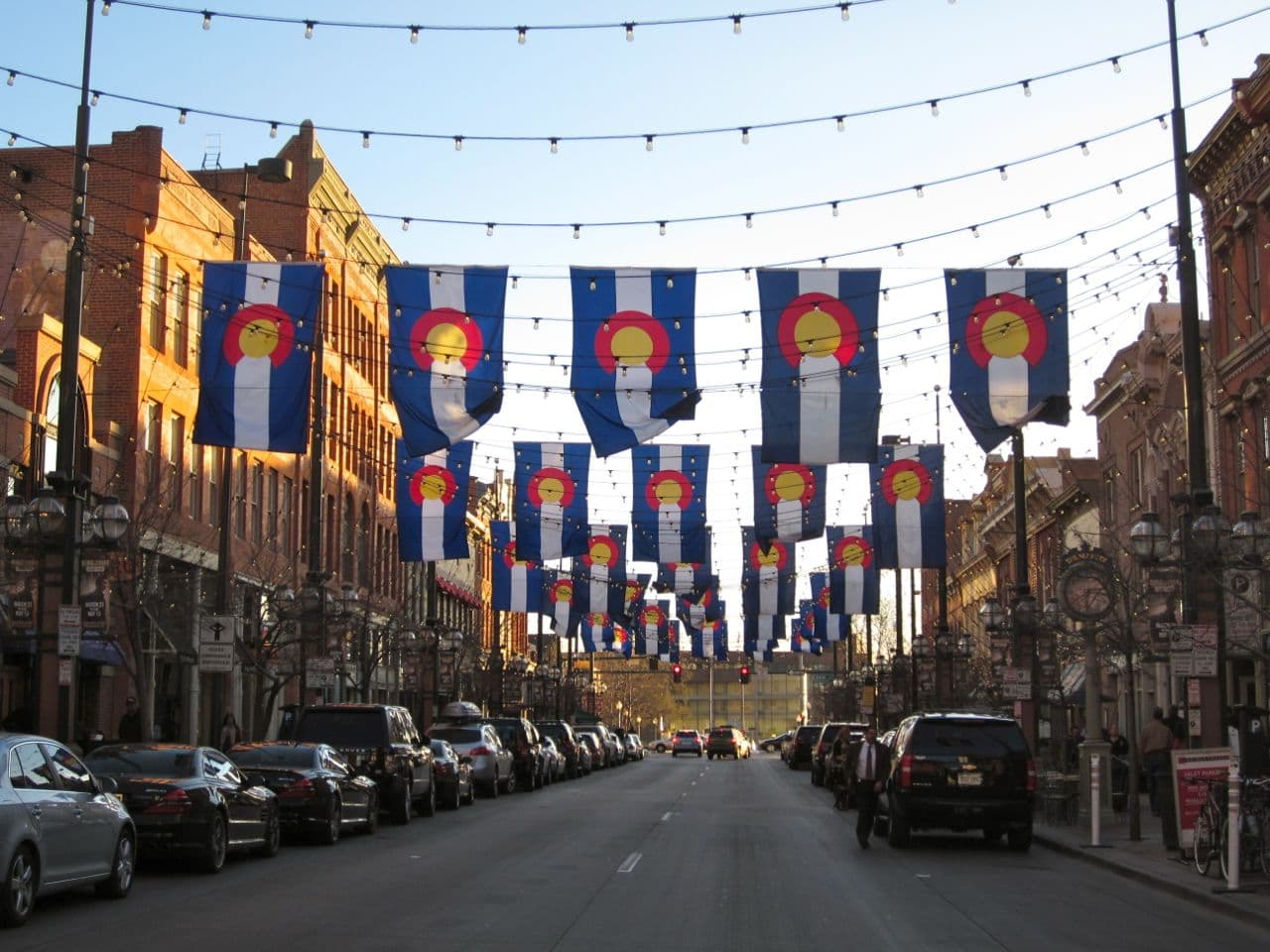 There were a couple of chain restaurants such as Capital Grille, but we opted for Denver's own Osteria Marco, which came highly recommended by a couple of Melissa's friends. We loved that it had a patio and a great view of the Larimer St. We are nothing if not people watchers. We ordered a couple of beers and appetizers, (which were both incredible) only to be disappointed in our actual entrees. We don't know if it's because we had filled up on beer and apps, but the entrees were lacking something and we didn't even finish them. We walked home happy and full nonetheless.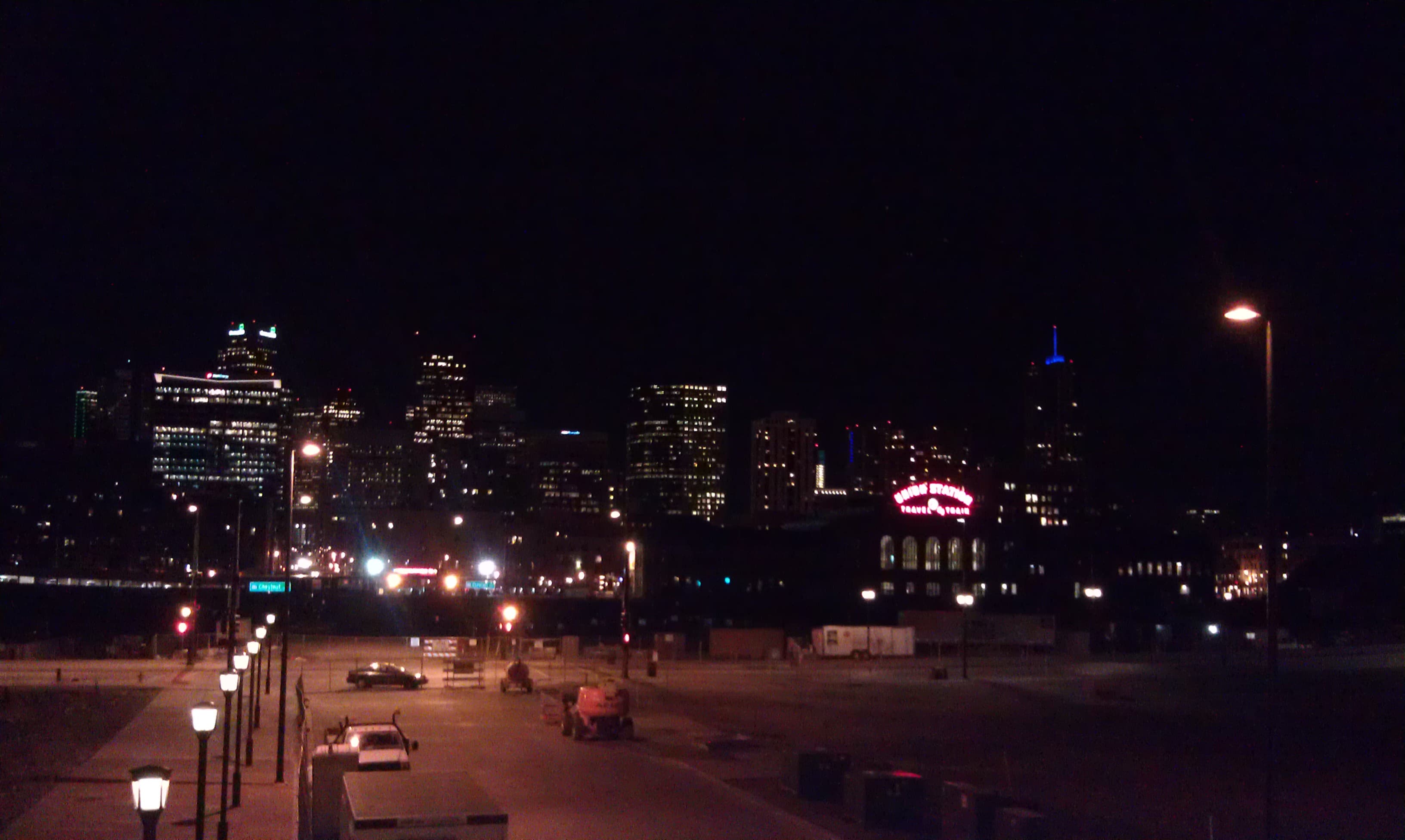 A great night in the Mile High City.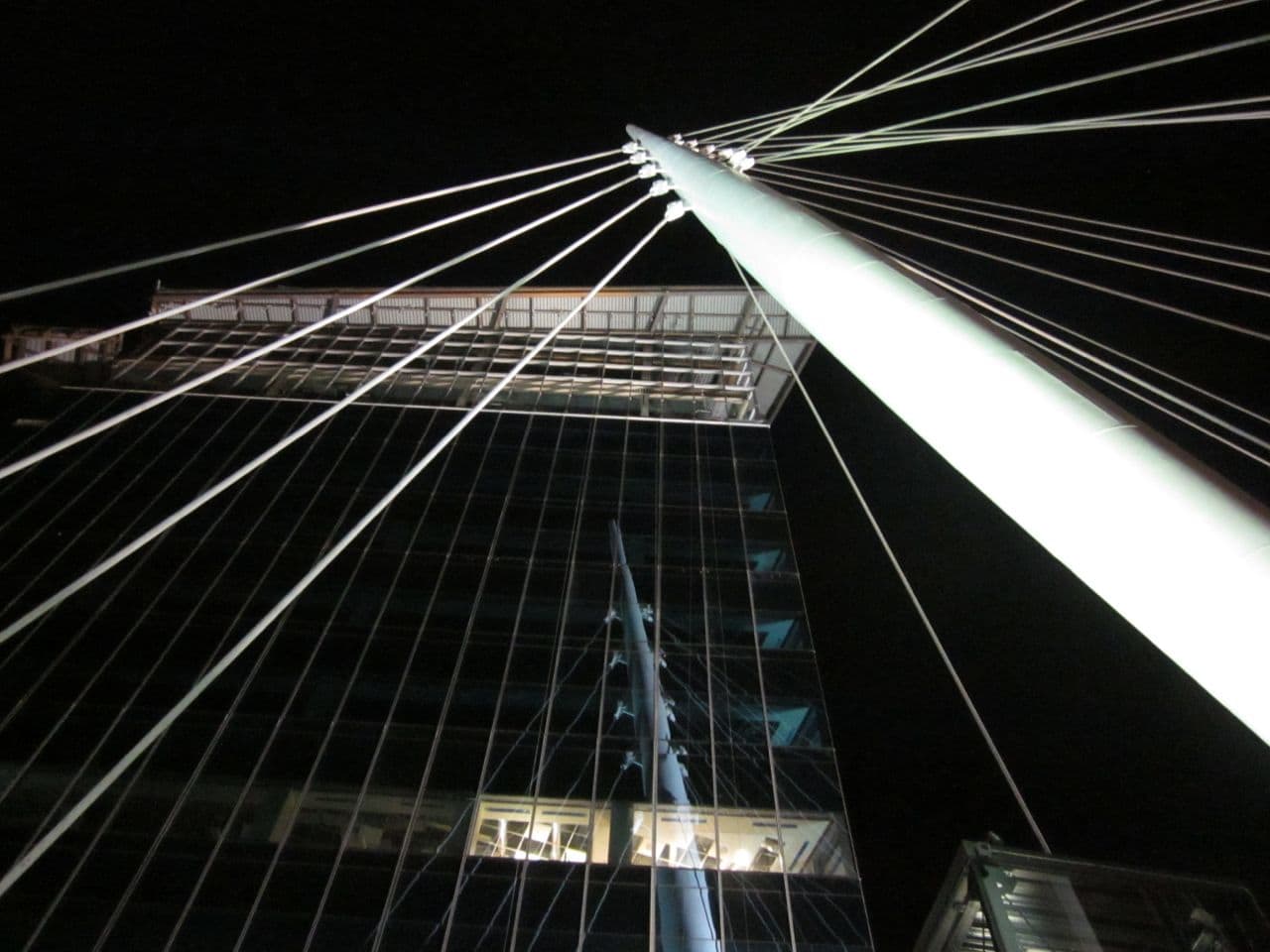 Kim was off on Thursday so we had the whole day to spend together which was sooo nice. After we dropped off Matt at the convention center, we walked to a breakfast spot she likes a couple of minutes from her apartment. We sat outside and ate our egg sandwiches, planning our day. On the docket was driving to a furniture store, meeting her friend Meg for lunch, working out in the gym and sitting in the hot tub. It's a tough life, I tell you.
First up was the monstrously sized furniture store that had everything at Ikea-type prices. It was awesome. After perusing the store once, Kim settled on a tall bookcase and a cute white dresser with crystal knobs to round out the furniture in her bedroom.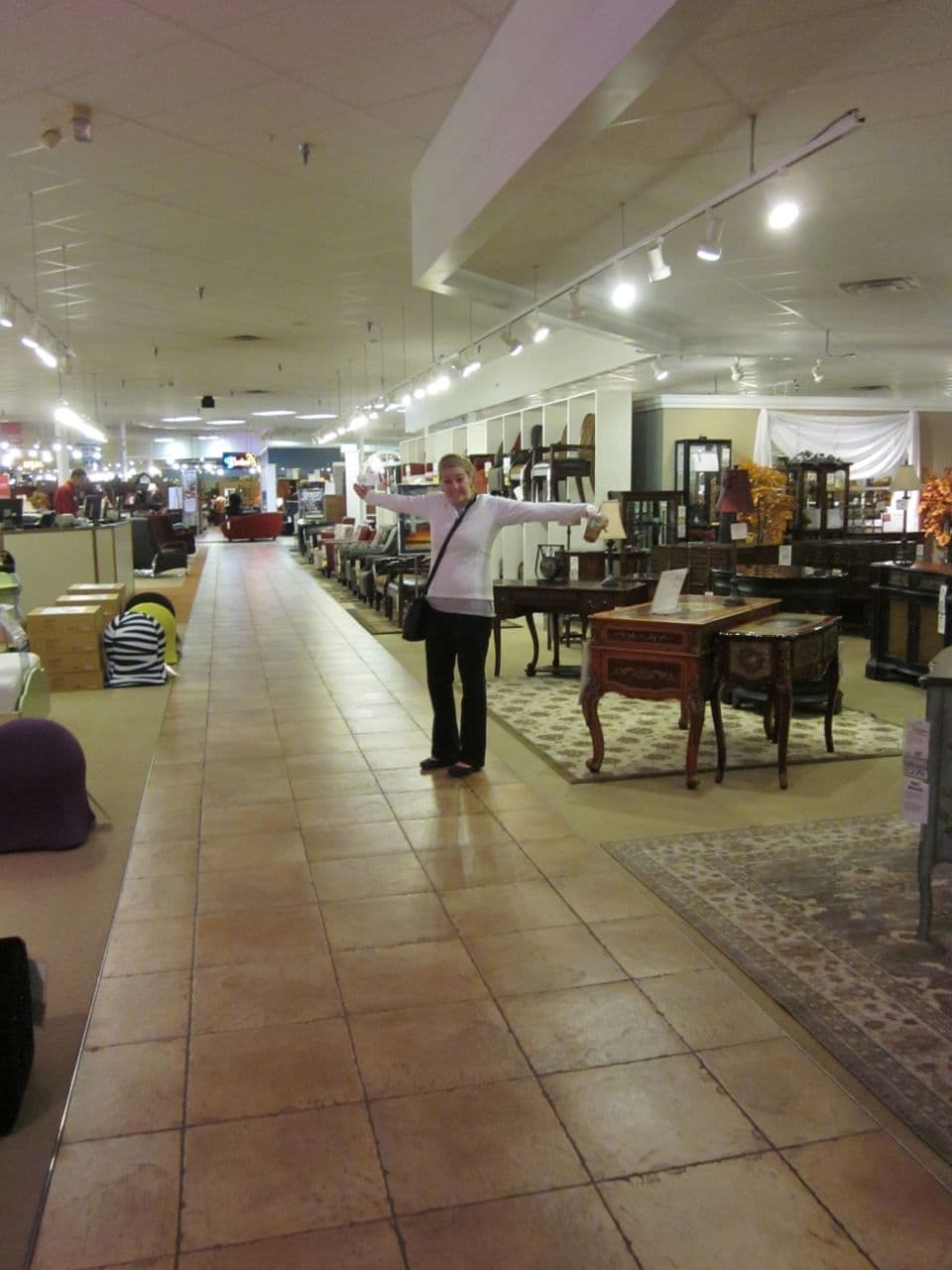 After lugging the furniture home in the car, we left it to be assembled by Kim's boyfriend while we went to lunch. Again, it's a tough life, ;) We ate at the Ale House with Kim's friend Meg, and had a deliciously fattening meal with beers to boot. I LOVE that Denver is such a beer-friendly city. It's my drink of choice more often than not.
Thursday evening we all hung out at the apartment, vegging before our big weekend ahead…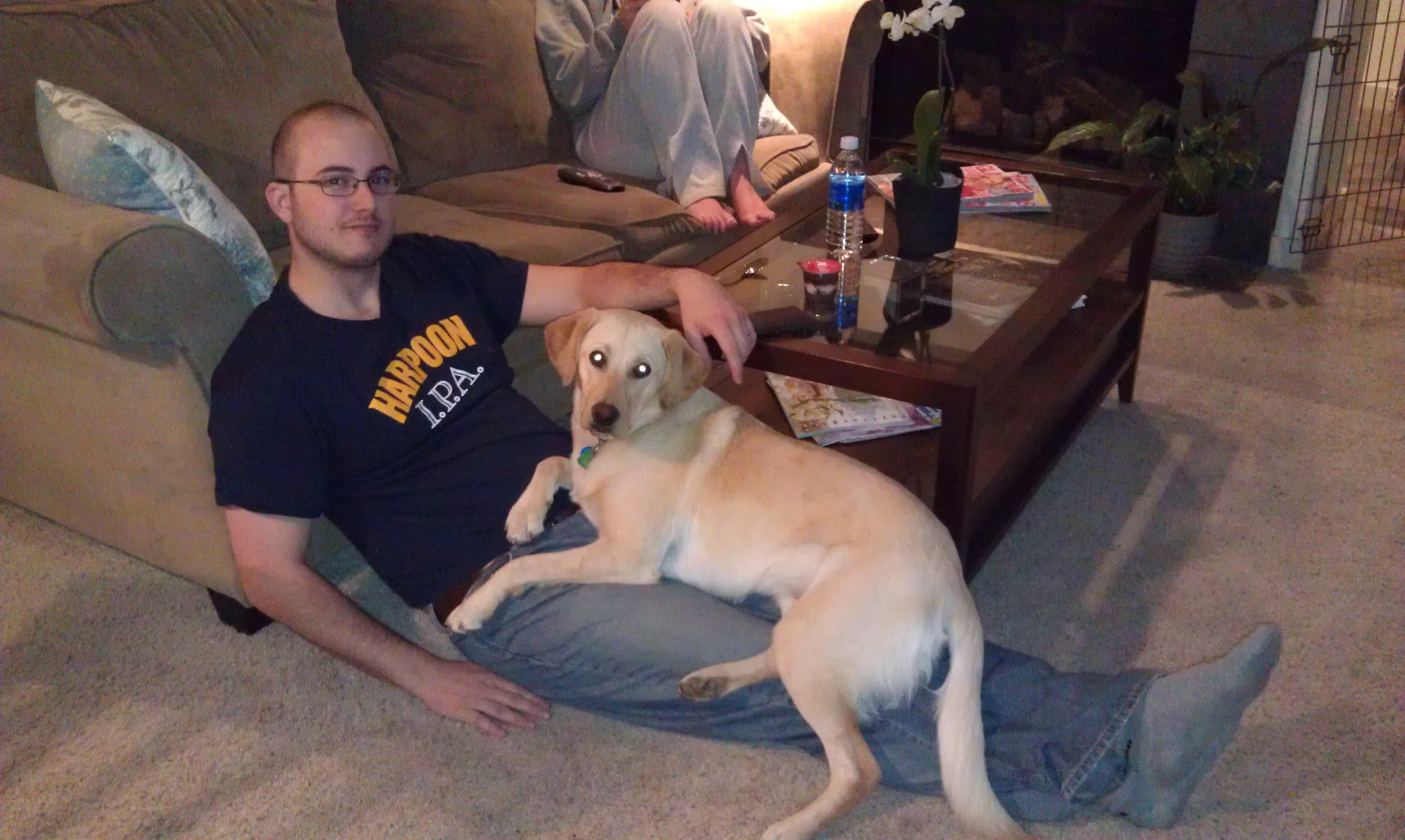 …you know you can't wait to hear about the second leg of our trip… I will tell you this, the pictures are unreal and I will be sharing. Stay tuned and thanks for reading!