Tuesday already. March already. I can't believe it's baby month. That's nuts. Where did the time go? Seriously, we have less than 25 days 'til go time. Oy.
Matt and I stayed local this past weekend but kept ourselves pretty busy. I know. Shocker.
We hosted Matt's Uncle & Aunt for lunch on Saturday and spent the rest of the weekend catching up around the house, wandering Costco, walking Griff, and starting a flurry of random house projects. You may have seen this picture on my Instagram account. (Follow me @ SchoolHouseRehab !)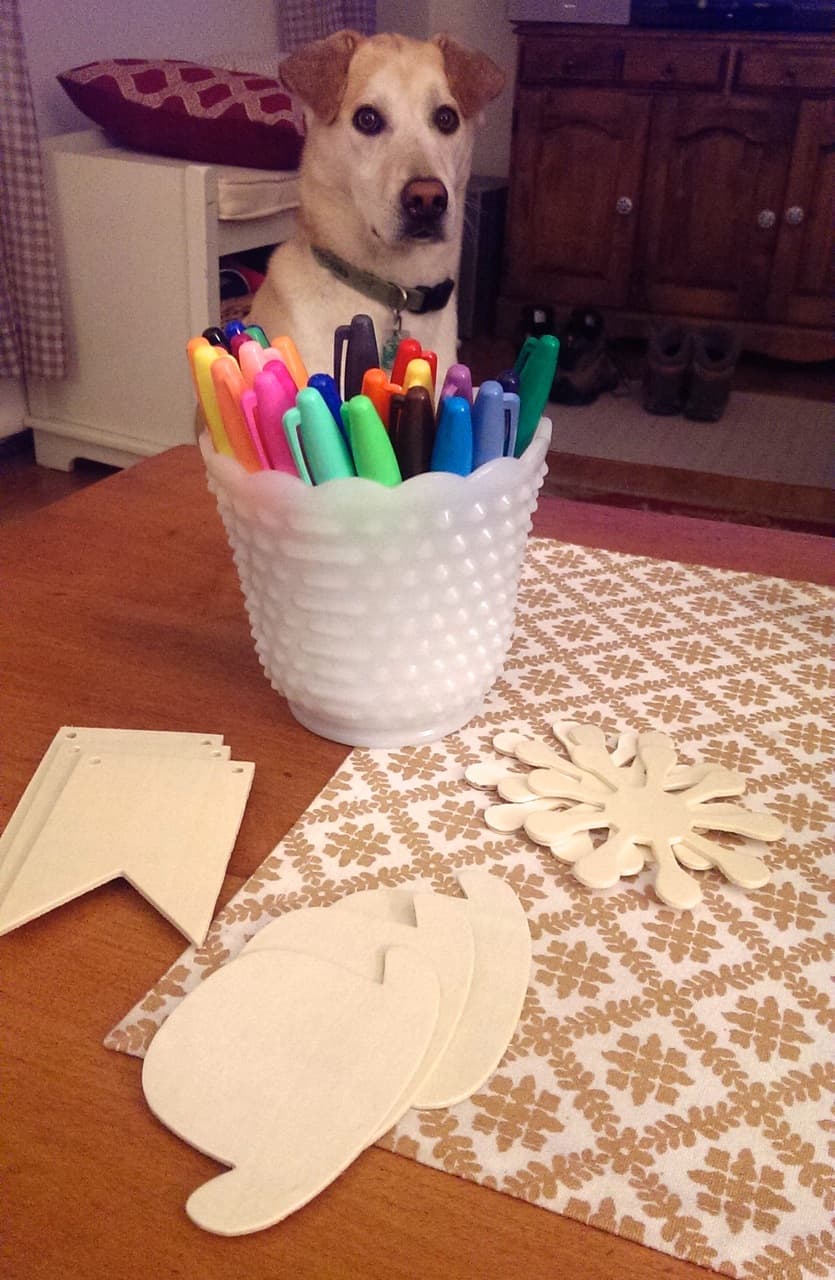 That's Griff watching me as I attempted to color some wood pieces for the crib mobile. It's still to be determined if it'll turn out okay. We also had a chance to see The Lego Movie, which was good but not as good as I was expecting.
On Sunday, we found ourselves at Costco getting a new TV for the bedroom. This is kind of a big deal. At least, it's a big deal for me. I've spent all of my 28 years without a TV in my bedroom and I'm pretty proud of that. I've always preferred books and magazines in bed but we've been discussing it for some time, and Matt eventually won. I'm sure walking out of Costco with the new TV was Matt's favorite part of the weekend but mine was tracking down the necessary materials to finish the custom nursery art and get the frames hung.
We went to Michael's and Home Depot to grab what we needed. In Home Depot, I drooled over the Spring bulb selection while Matt grabbed a few of these: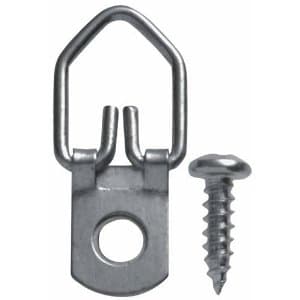 Most of these pictures were taken at night and with my cell, but that's okay. With the ring hooks, wire and mini framing staples in hand, the frames were assembled and ready to hang.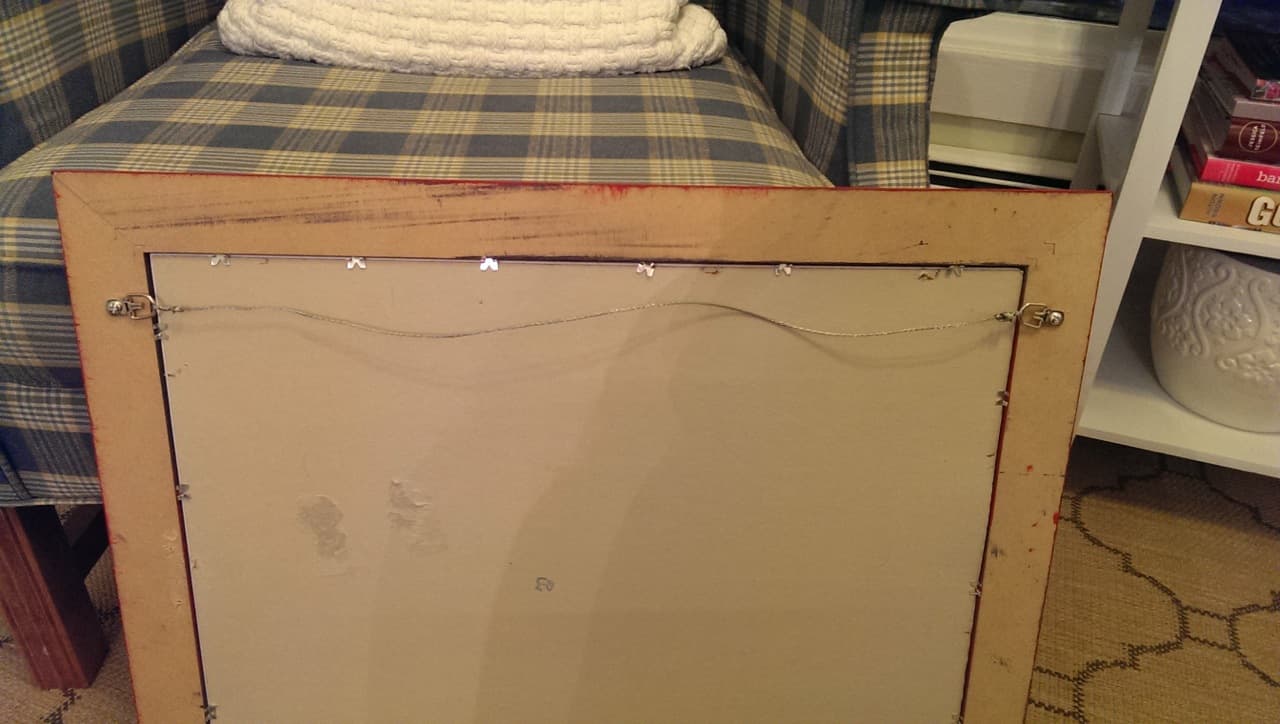 Griff watched our every move, of course.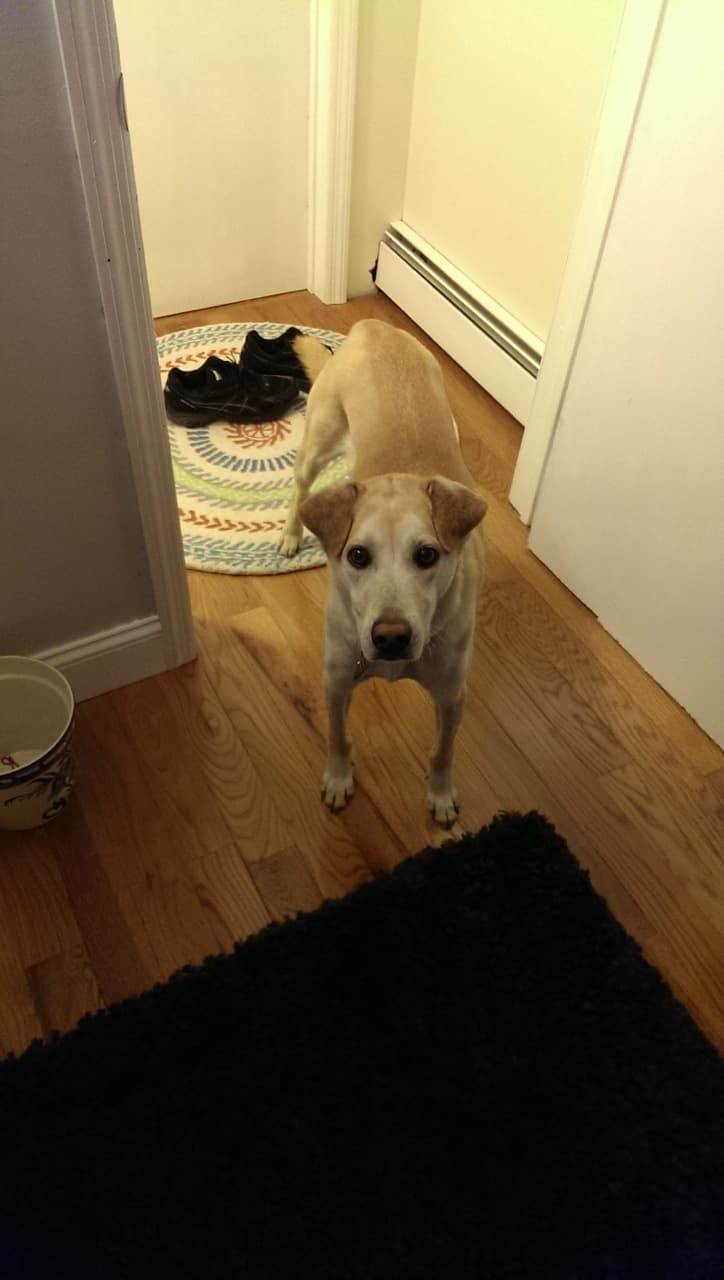 After much thought, I decided to hang the frames together in a spot that would be behind the rocking chair. They'll be visible from the crib, and visible to our little guy while he rocks with us in the rocker. It made the most sense all around.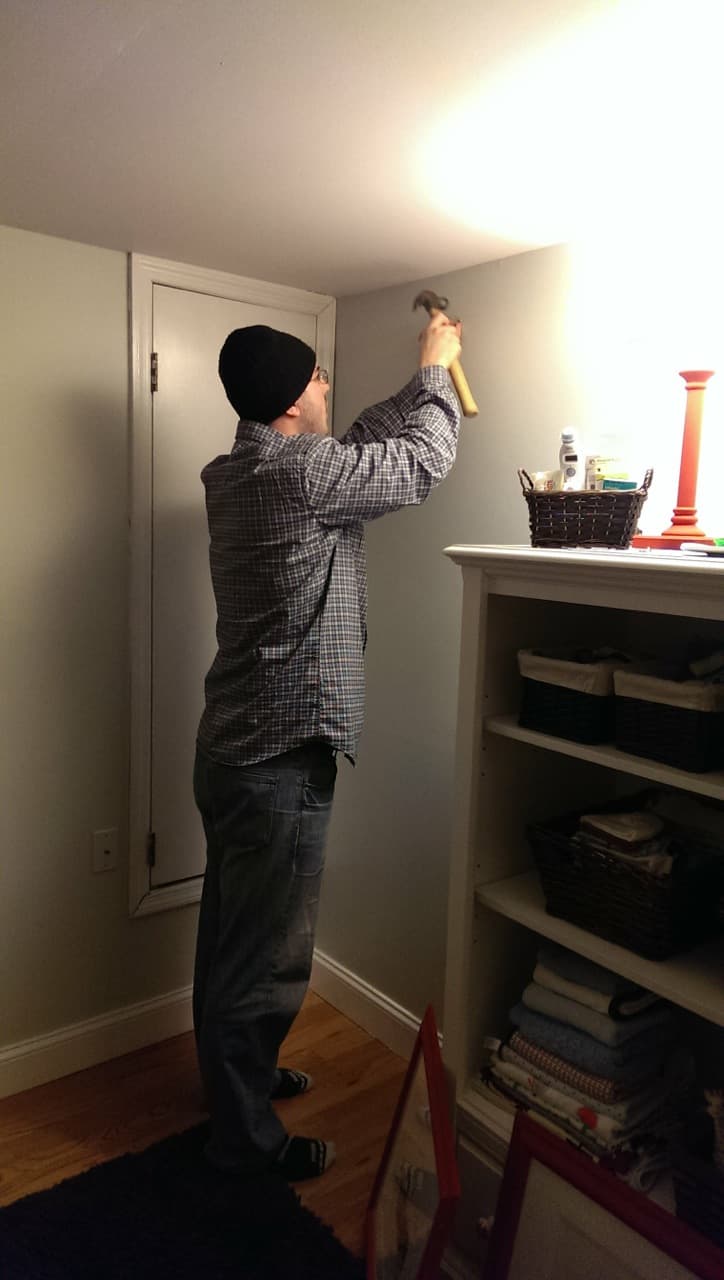 We used anchors we already had around the house and set the first one on the wall.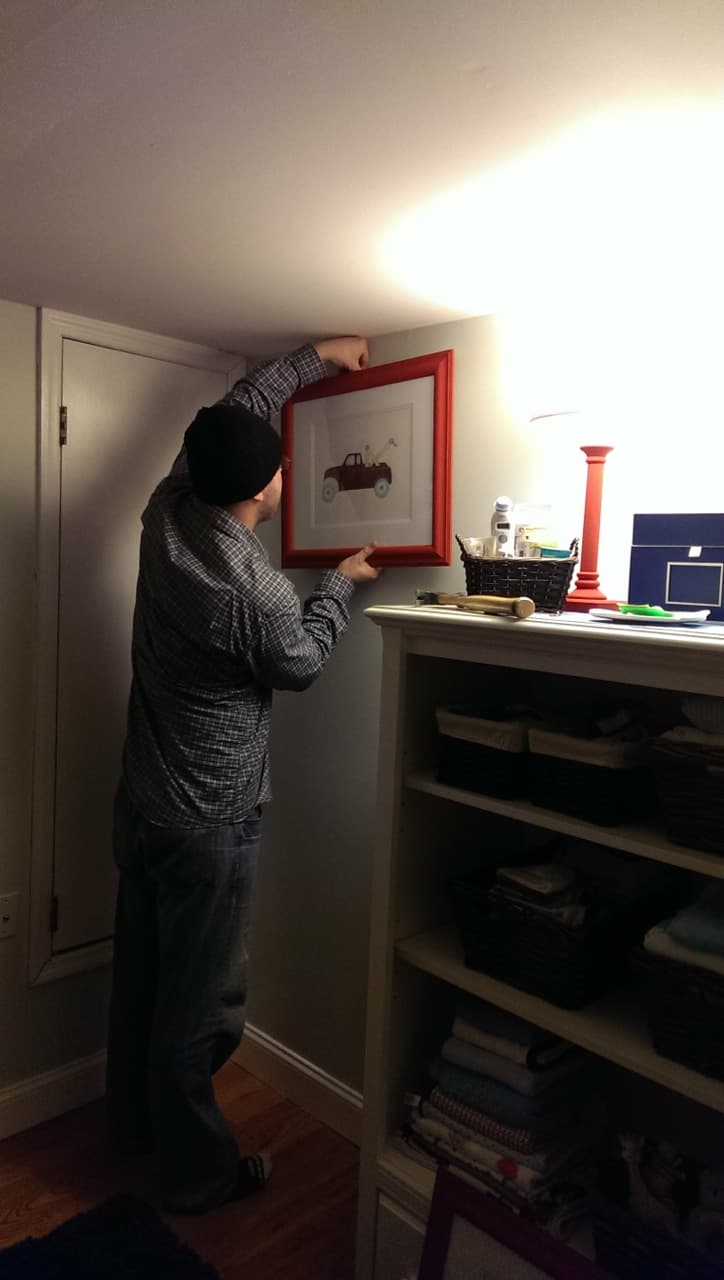 However, it was back to the drawing board pretty quickly when we realized the wire was too close to the top of the frame, exposing the anchor. Matt moved the ring hooks (and subsequently, the wire) down an inch.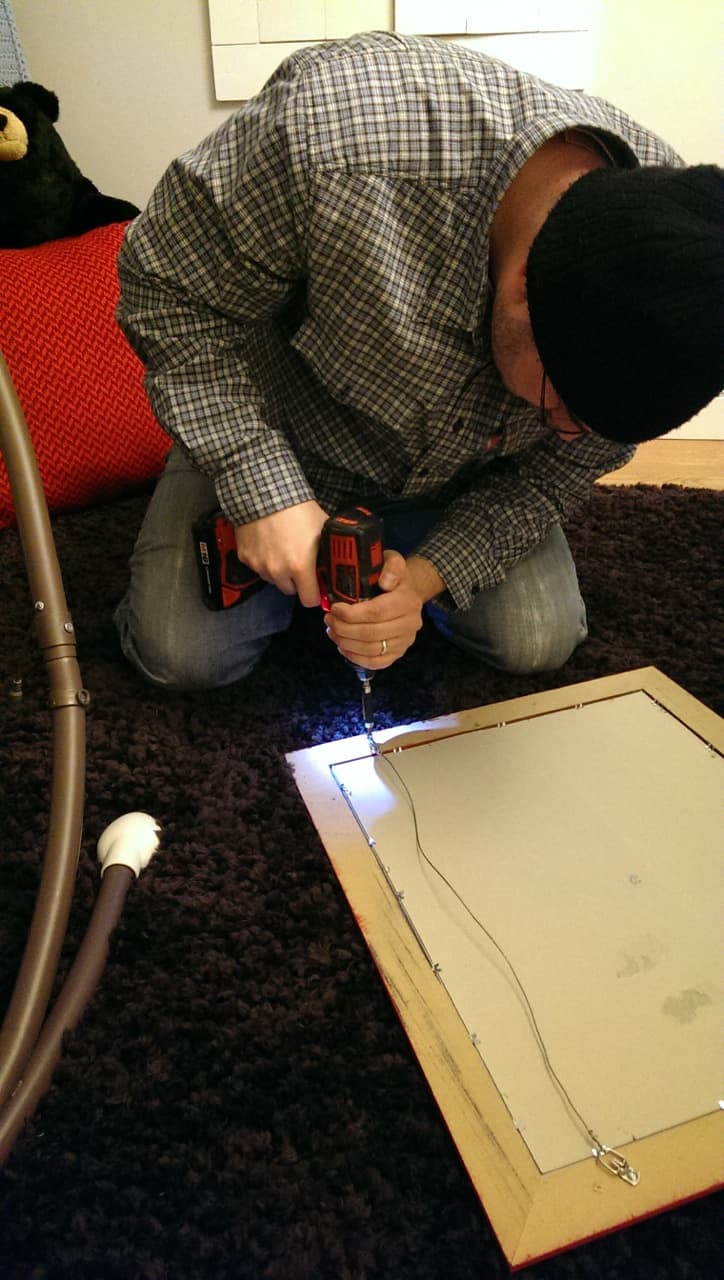 We're in business, and I am smitten.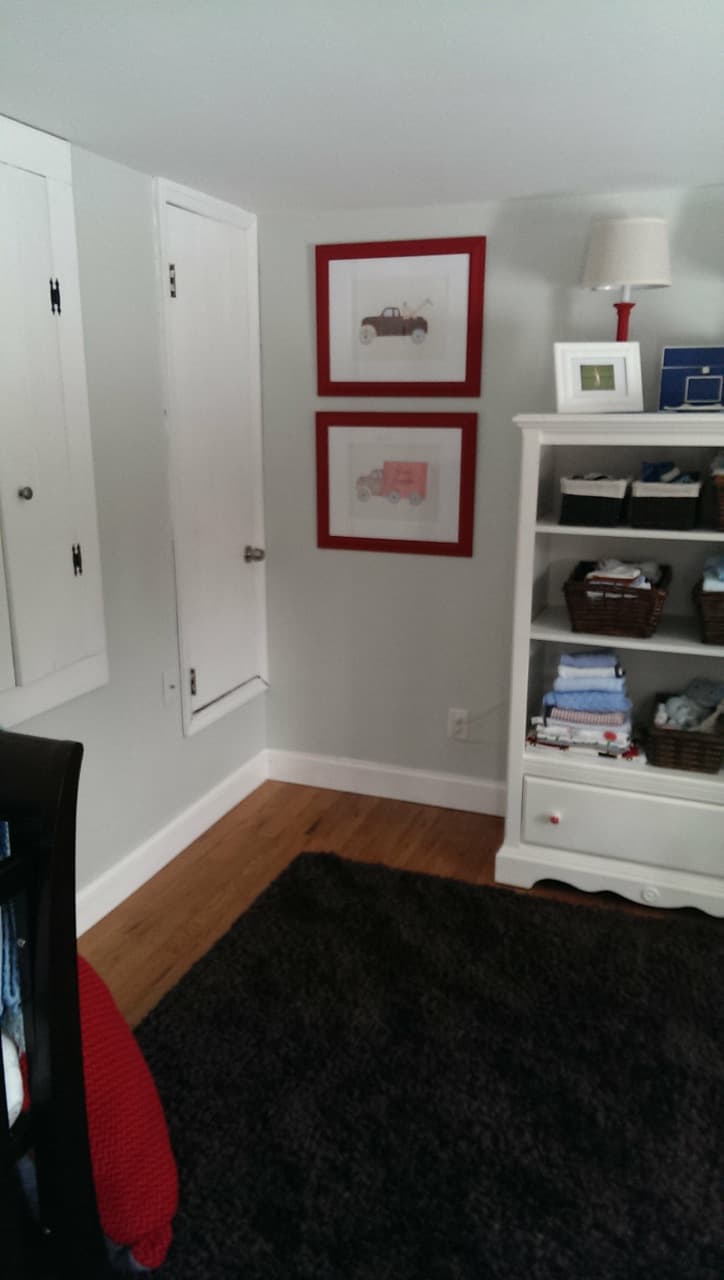 I'm so excited to get the rocker back from Suzan (who's currently adding new cane to it!) and put it in that corner. The room is definitely starting to feel more complete each day.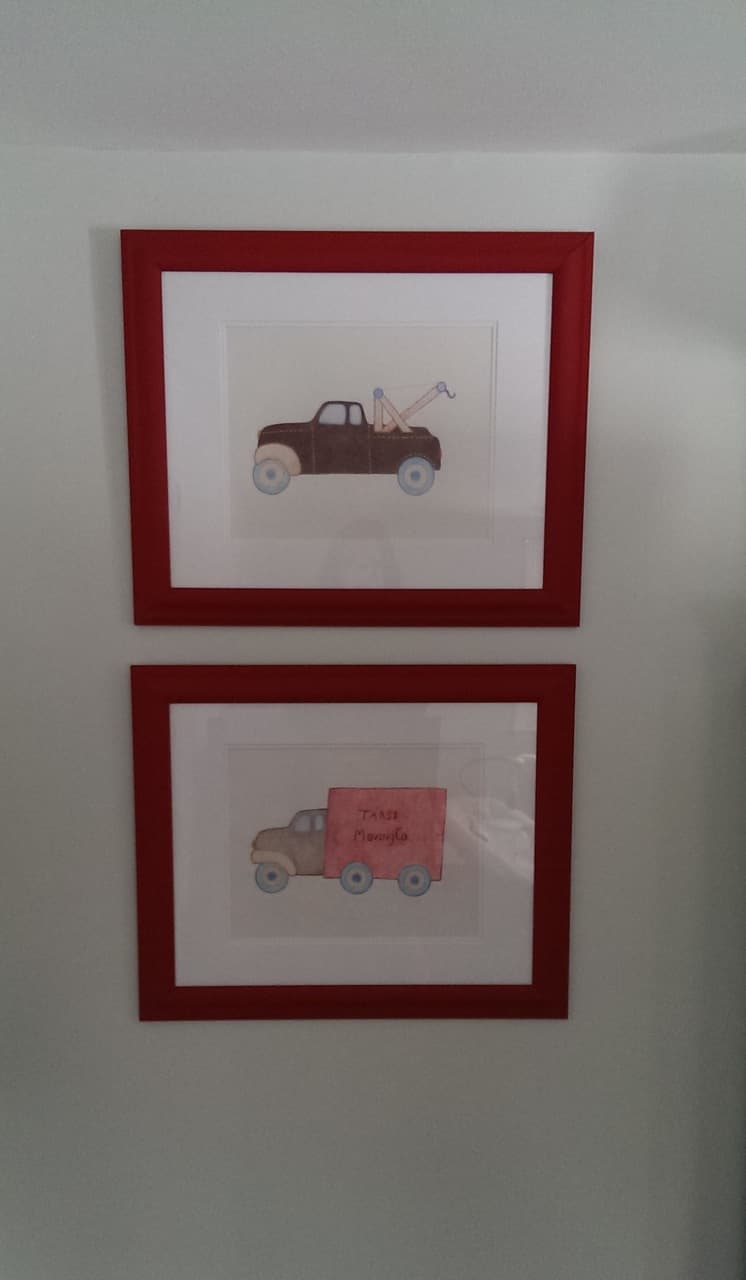 Another highlight of the weekend I have to share? Getting a couple of bonnets in the mail on Saturday from Nana. Look at them.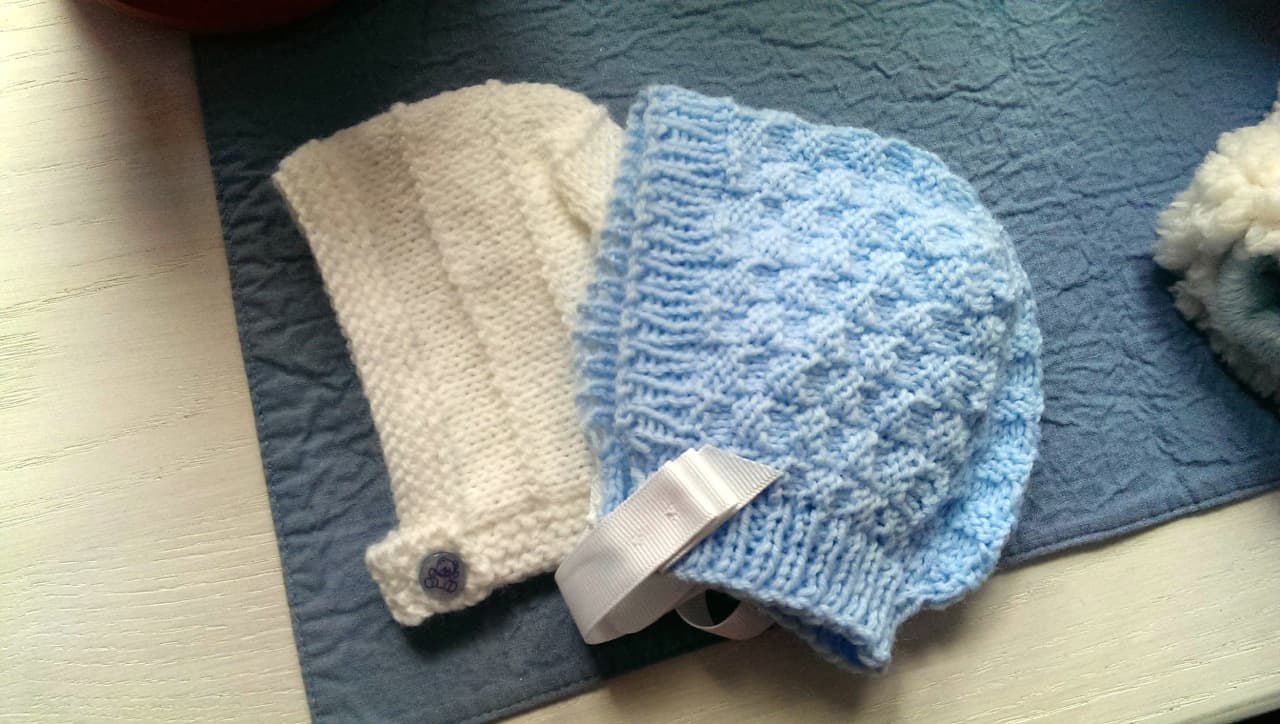 I mean, come on. They're too sweet. They were a complete surprise to me. I never showed you the sweaters she had brought to my baby shower, so take a look at those while we're on the subject of Nana's knitted goods…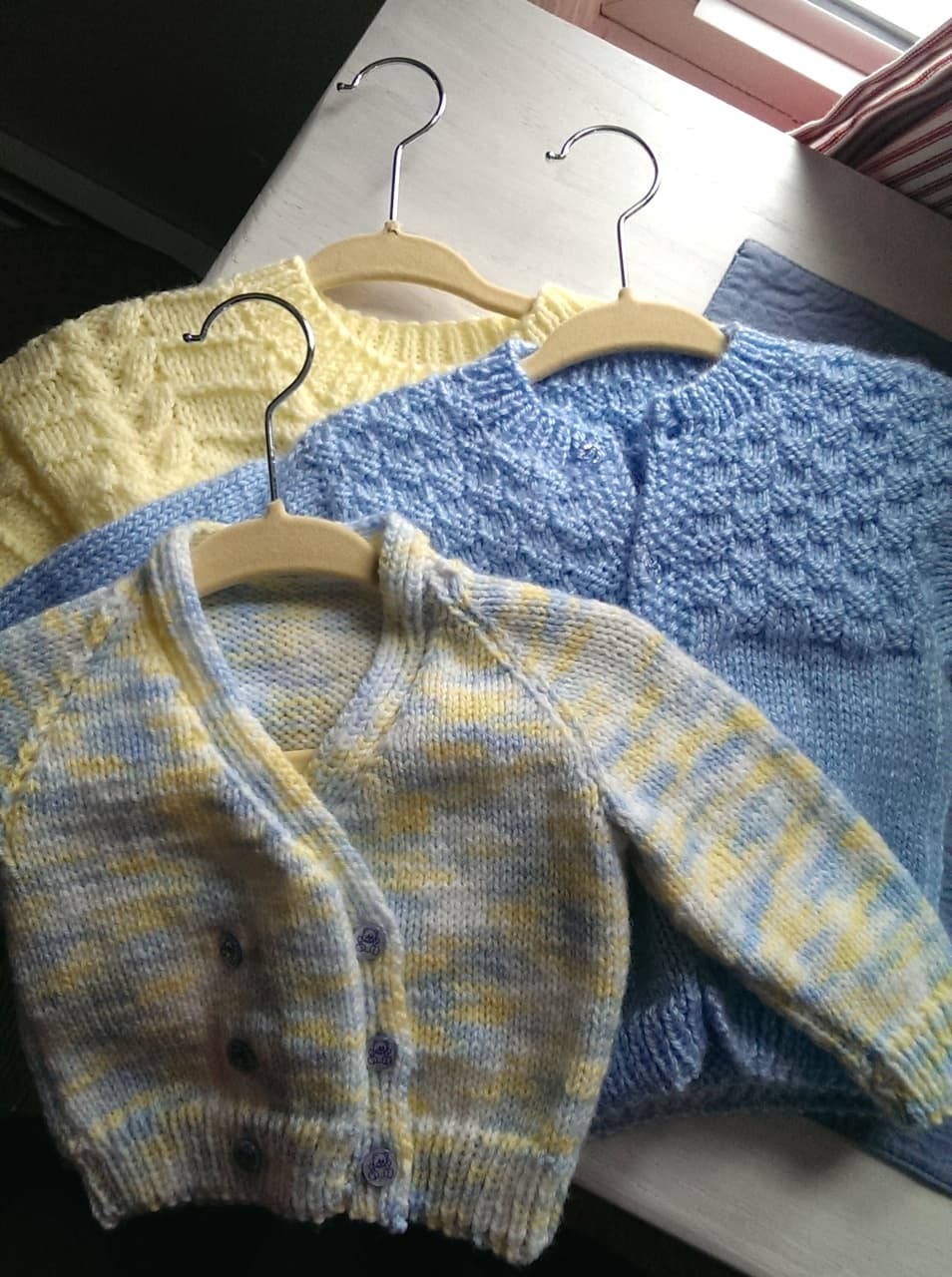 I could die. They're too perfect, am I right?
With clothes steadily filling up the closet, dresser and shelves, and a new wall coming to life each day, this nursery is getting pretty close to being done! Wahoo!