I thought today was a fitting day to share the final nursery reveal. Today was our original due date for Harrison! We ended up with a March baby instead of an April baby and a Winter baby instead of a Spring baby. Lucky for us, we've been able to enjoy our little man for the past 17 days and didn't have to wait for today to come!
I'm so happy with how this space turned out. I think it's cute, cozy and comfortable while boasting a little bit of masculinity for our little guy, too! So without further adieu, here we go! Due to lack of sleep on my part, this post will be a quick picture tour and I'll check back in later with all of the details like the budget breakdown and the source list!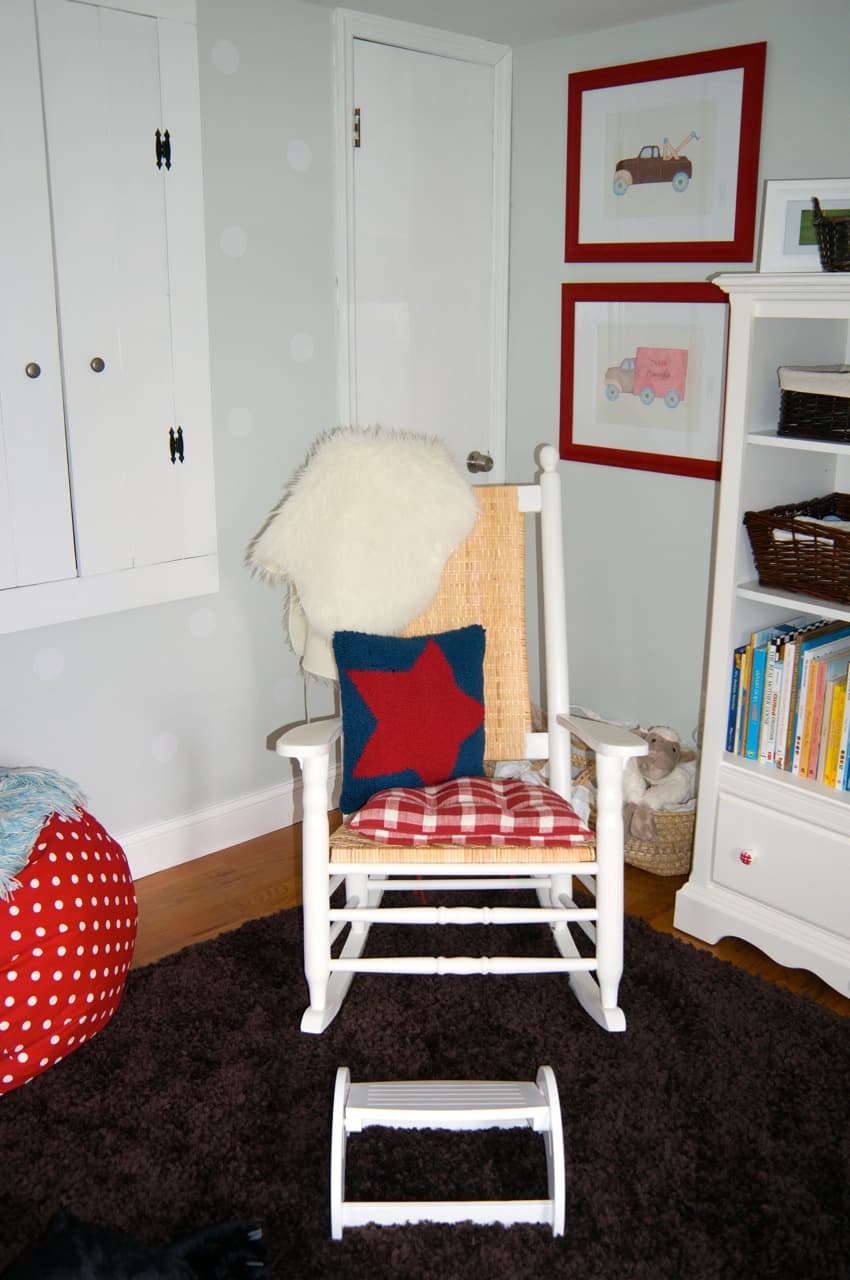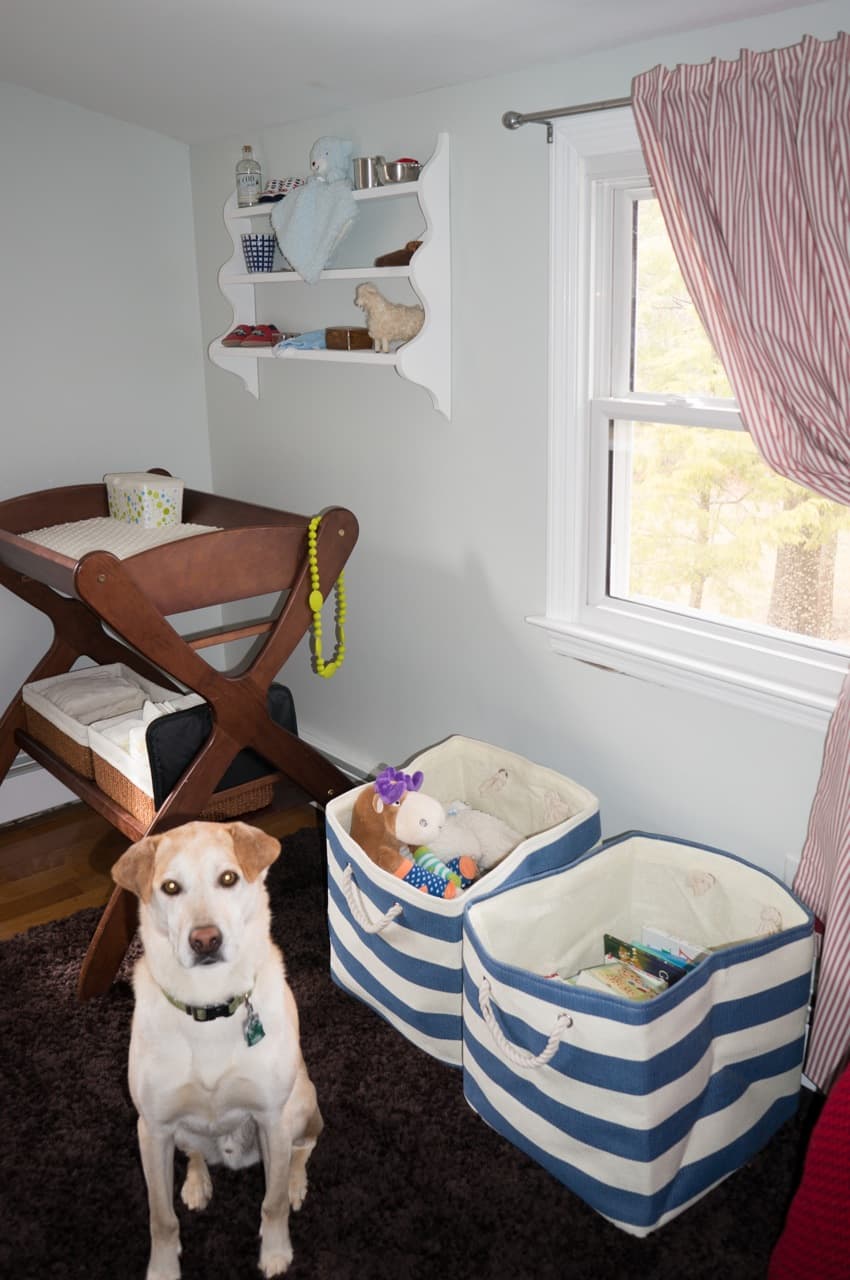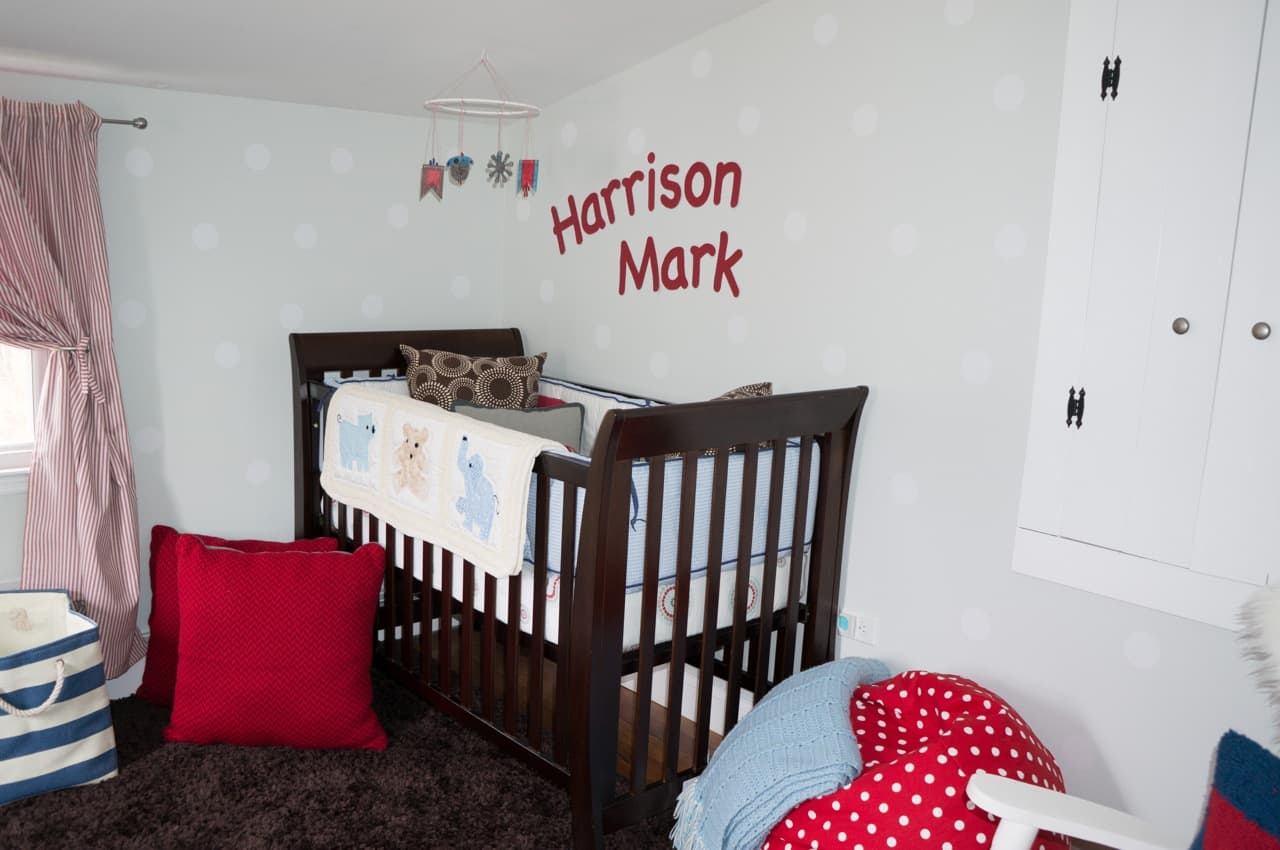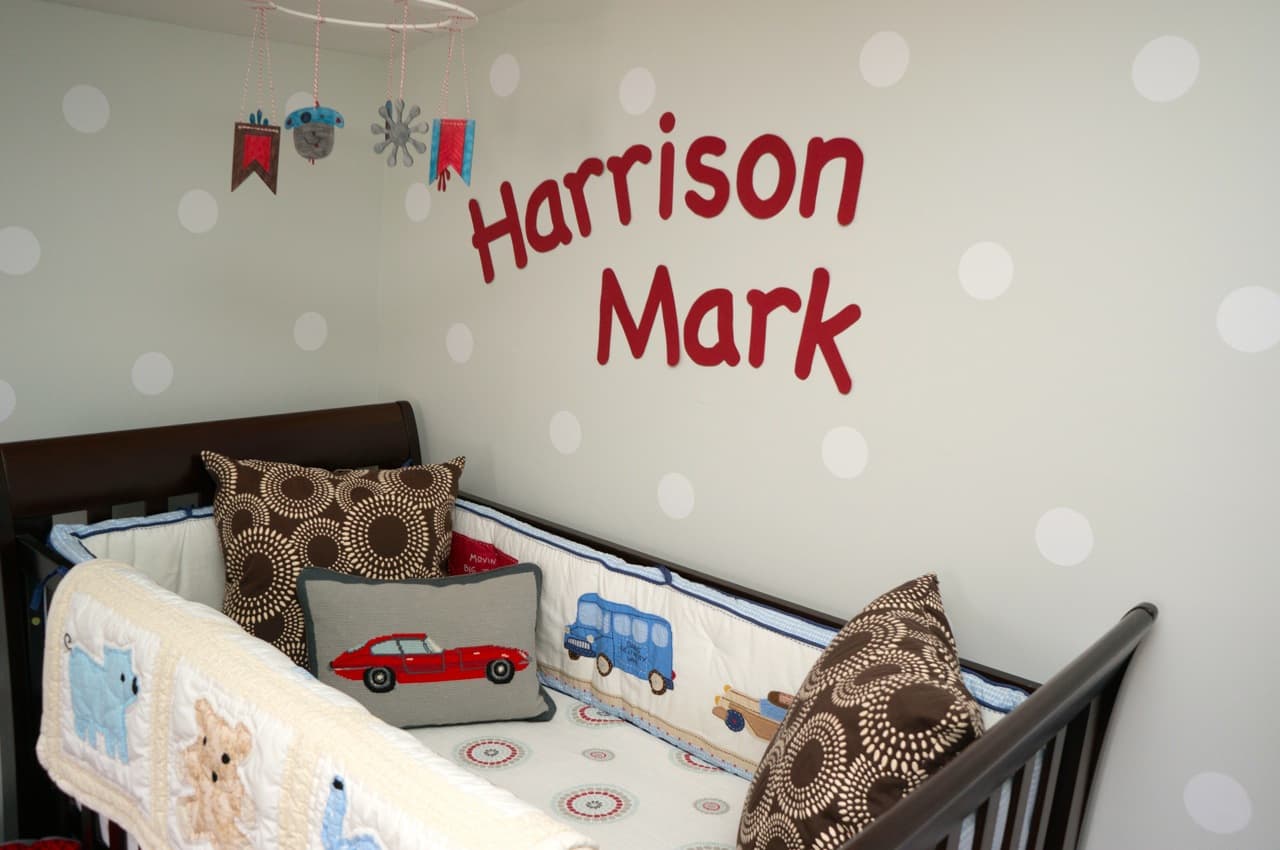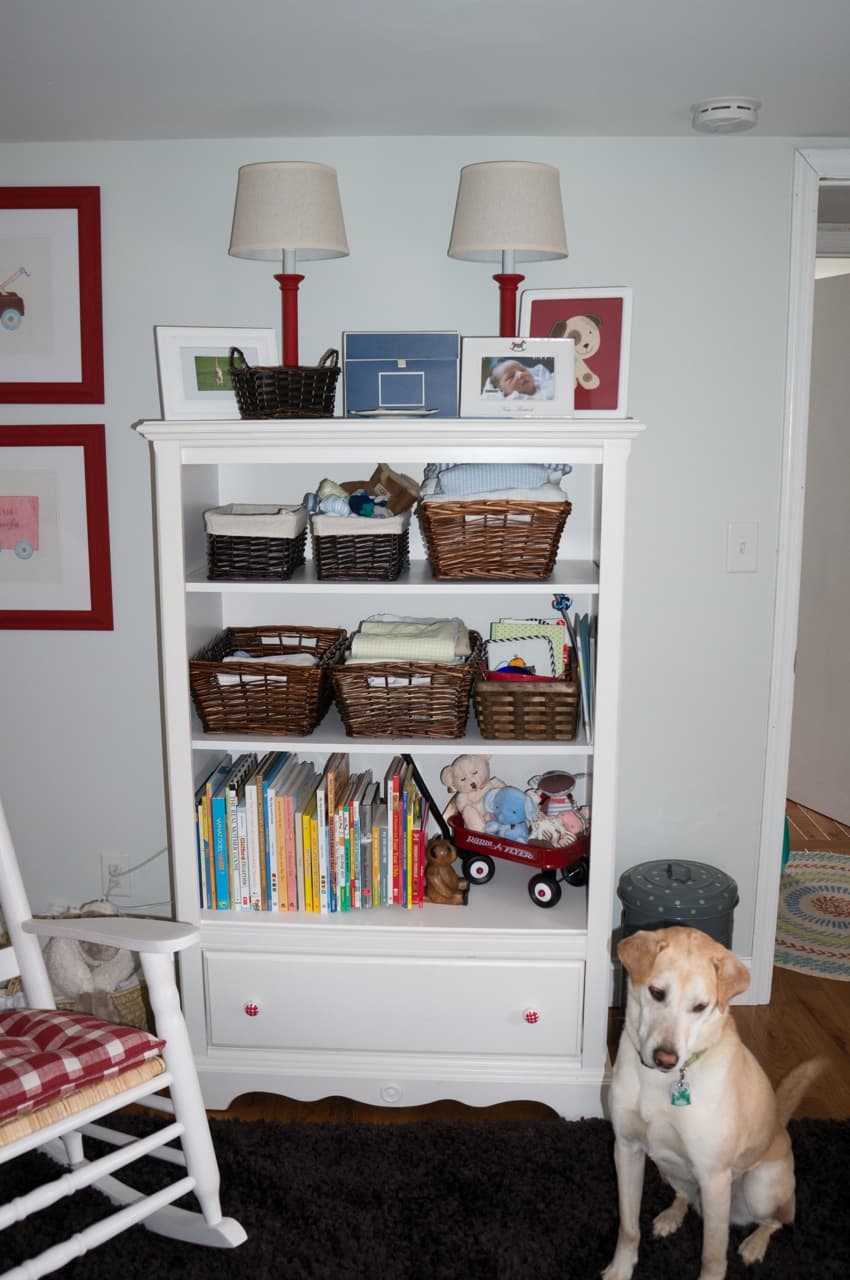 Well, there it is. It's officially done and I can't wait to get Harrison in his new room over the next couple of weeks. He's in our room for now, but we're inching closer to setting him up in the nursery each day. What do you think? Is it too matchy-matchy with the color scheme or colorfully coordinated?