If you came for that kind of pillow talk, sorry 'bout it.
I want to talk about actual pillows - of the decorative sort. Specifically, I want to talk about one that I fell in love with at Target last month. Feast your eyes on this gorgeous, red herringbone floor pillow. It was basically free. You'll see.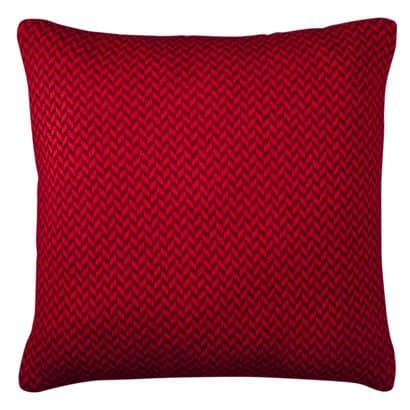 Isn't it dreamy? The back is dark gray and I think that it's pretty masculine, for a pillow. And it is sooooo soft. Perfect for the nursery, right? If you don't know why it's perfect for the nursery, check out my nursery mood board here. It gives you an idea of the design elements I want to include in the space.
Matt has a somewhat temperamental back, and sometimes it helps if he lays flat on the floor when the pain flares up. I thought that a few floor pillows would be nice to keep in the nursery, so that when we're all hanging out up there, Matt can elevate his head and neck comfortably and chill out with me and the little guy.
I just love this pillow for the space, which is rocking a few red accents already. Yet, it was $30 bucks a few weeks back and in the end, I took it out of my cart at the last minute. I didn't feel like dropping $30 on it, so I left without it. Don't feel sorry for me, though, because I'm now in possession of not one but two of these lovely floor pillows. I went to Target for a few things yesterday and spotted it on clearance. $14.98! Half price!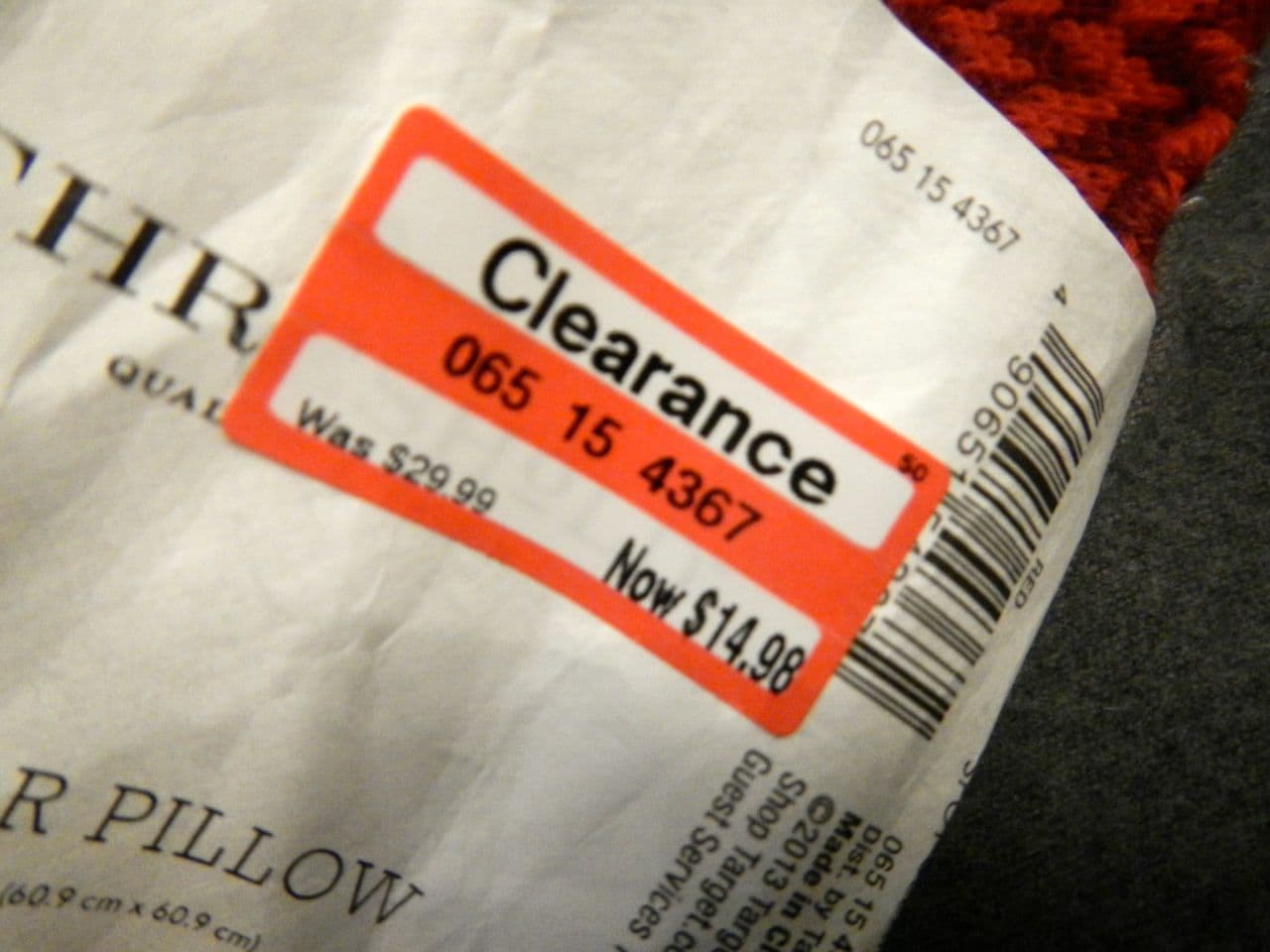 Fate. Destiny. The pillow was clearly meant to come home with me and nestle into my baby's nursery. It went into the cart.
It gets better.
At check-out, the pillow scanned at $8.98. What?! I know. I know. So good!
Wait.
It gets better. I promise, it does.
The cashier asked if I had "Cartwheel." I told her I hadn't heard of it, and she explained that it's a Target app that gives you additional savings on a bunch of items in store. The deals change daily, but she told me that one of the Cartwheel deals for the day was 25% off Threshold items. Threshold is one of Target's home decor lines and the pillow was a Threshold item. Holy moly. She gave me the 25% off and the pillow cost me $6.73. I swear. Here's my proof.

Yet, I didn't think to go back and grab another one. Dumb. Dumb. Dumb Amanda.
Matt told me he'd take a drive over with me the following day and grab another if they still had one left. There was one left in stock, so I grabbed it, even though the 25% off wasn't one of the Cartwheel deals for that day. $8.98 was still a good buy, since I contemplated paying $30 from the start!
The best part? I got both both pillows for $15.71 - more than $5 off the price the pillows are currently selling for online.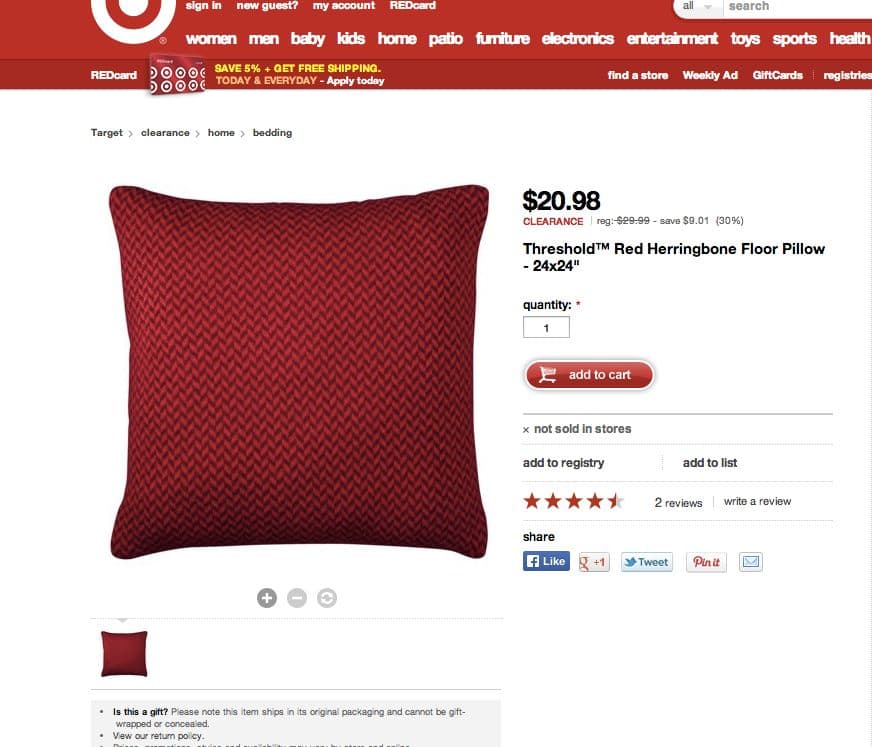 Boom. I LOVE getting a good deal, and I think they look smashing in the nursery.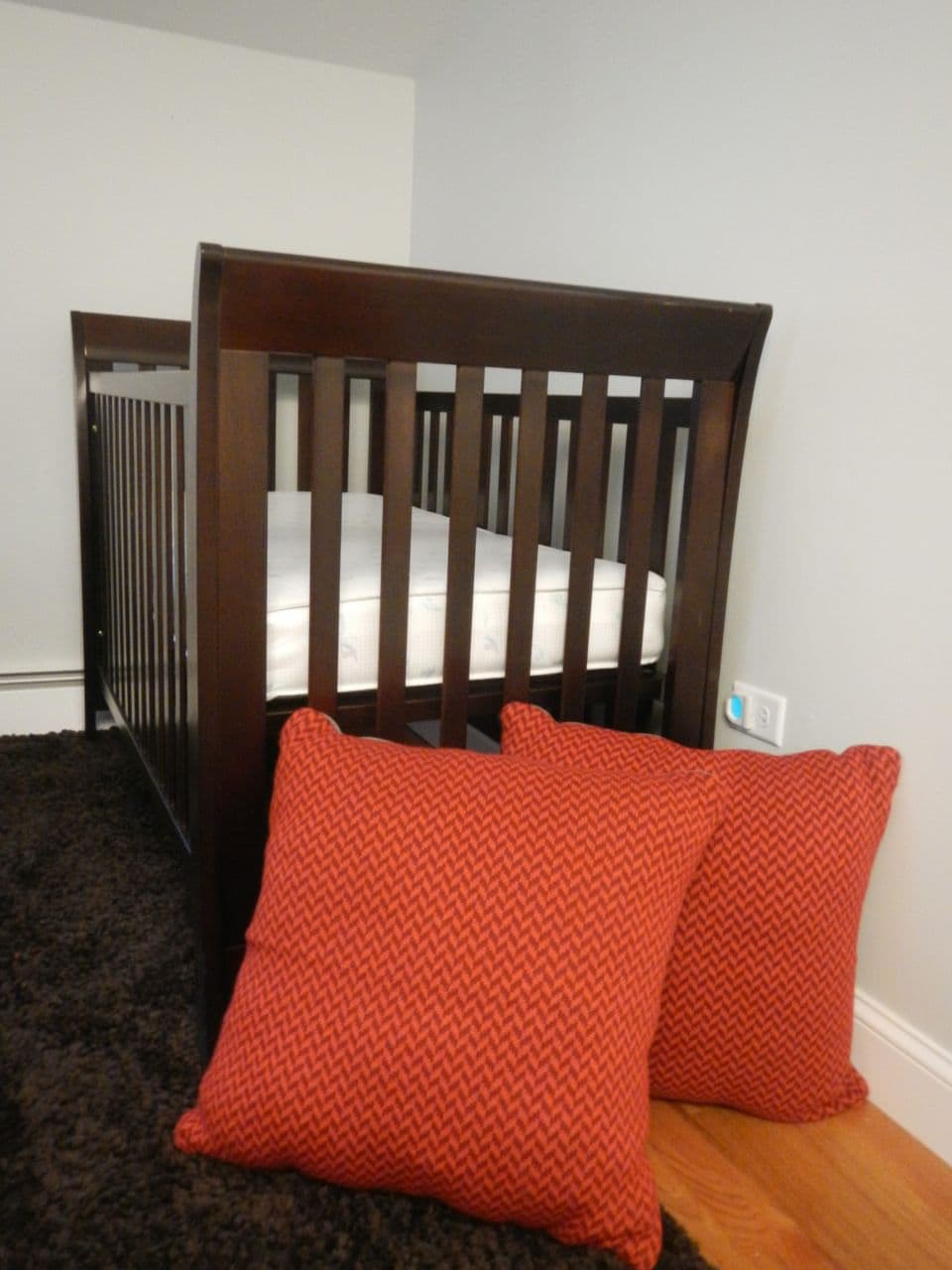 They're reading a bit more orange in the picture above than they are in real life. I swear my photography will get better… one day. The picture at the start of this post is the most accurate for color. As you can see, we have the crib all assembled and ready to rock, but not much else. I have a bunch of items halfway done: the rocking chair, a shelf, some art, the curtains… we'll get there slowly but surely and I'll share everything along the way!
These pillows seriously made my weekend. I'm easy to please, I know. Have you ever scored a great deal on something you waited to buy? If I spent $60 on two of these bad boys a few weeks ago, I'd be so mad right now!