Matt's mancave is our oversized two-car, detached garage. And by "our garage," I really mean "his garage" because I can't toe the line without his mancave radar activating on full alert. He rushes out from wherever he is in the house or yard and tries to casually ask, "What are you up to, babe?" Of course, I know he really means, "What do you think you are doing in my garage?"
I'm not trying to make him out to be a monster who won't share with his beloved wife. When we moved into the house, we made a deal that I had free reign to decorate the house how I pleased and the garage was his. As I mentioned, it's an oversized, two-car garage, but it's used instead as a very oversized, 1-car garage for his sports car. My car has been in the garage once and once only, and that was during a rainstorm, while being repaired. I am allowed a small shelf for all of my gardening accoutrements and if I get too close to the car, I get warned to "watch the car!" like I'm a 2-year old child. Sigh. This is my life. Love you, darling!
I've yearned to beautfiy the garage for some time now. It isn't horrendously ugly, but could be made out to be much cuter. This is what I was working with. A shot of the top of the garage, that is. Hey, I'm no photographer.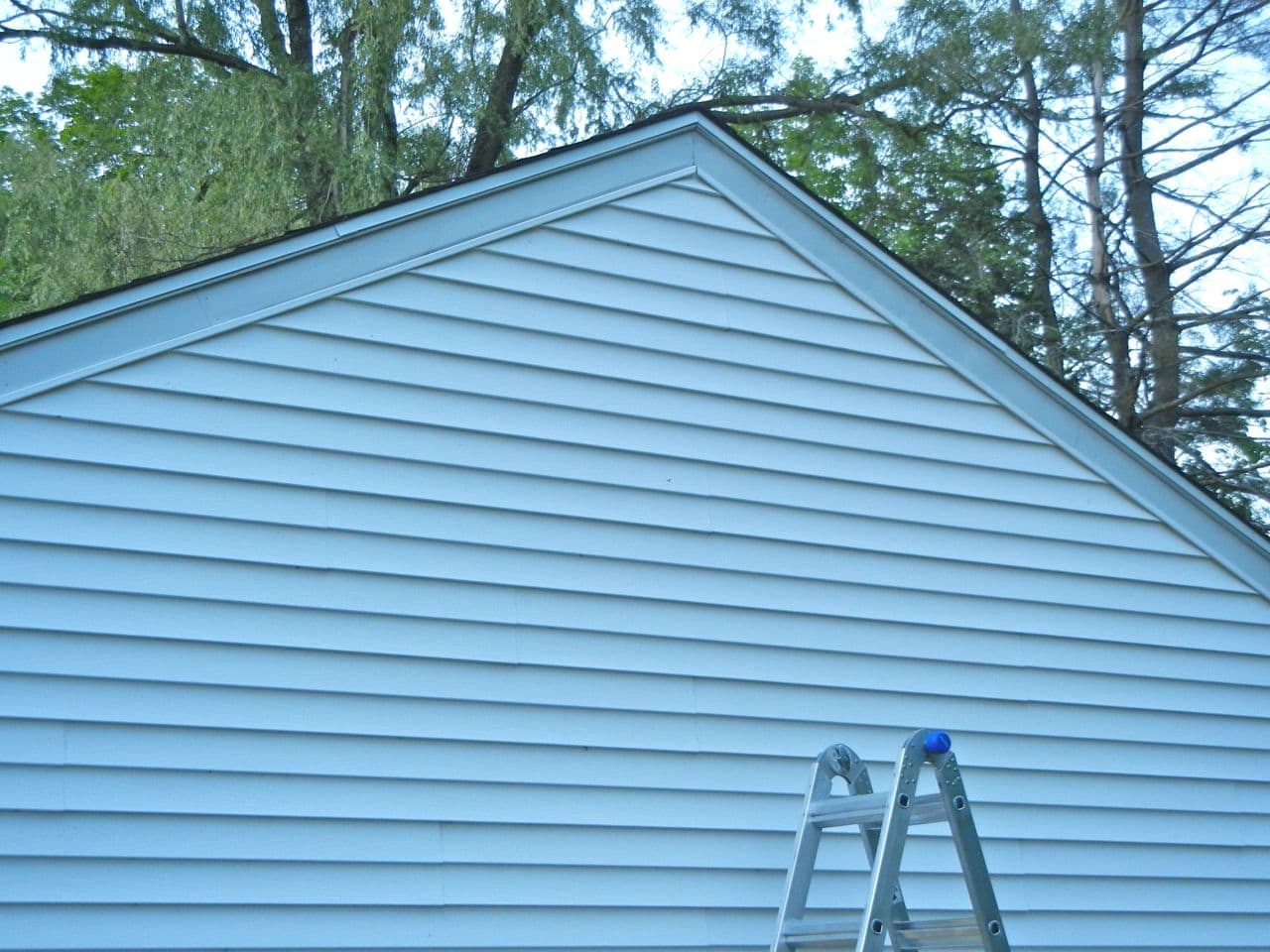 You might be able to guess what comes next… the ladder is a dead giveaway. Ding, ding, ding! I decided to hang something on the big open white space on the front of the garage. And no, it's not a giant picture of our dog as some of you might think. We're obsessed, we know. Matt grabbed his drill and got to drilling. I use the term "drill" fairly loosely to refer to any power tool in Matt's garage full of man toys. If it cuts, it's a drill. If it saws, it's a drill. If it blows air, it's still a drill in my book.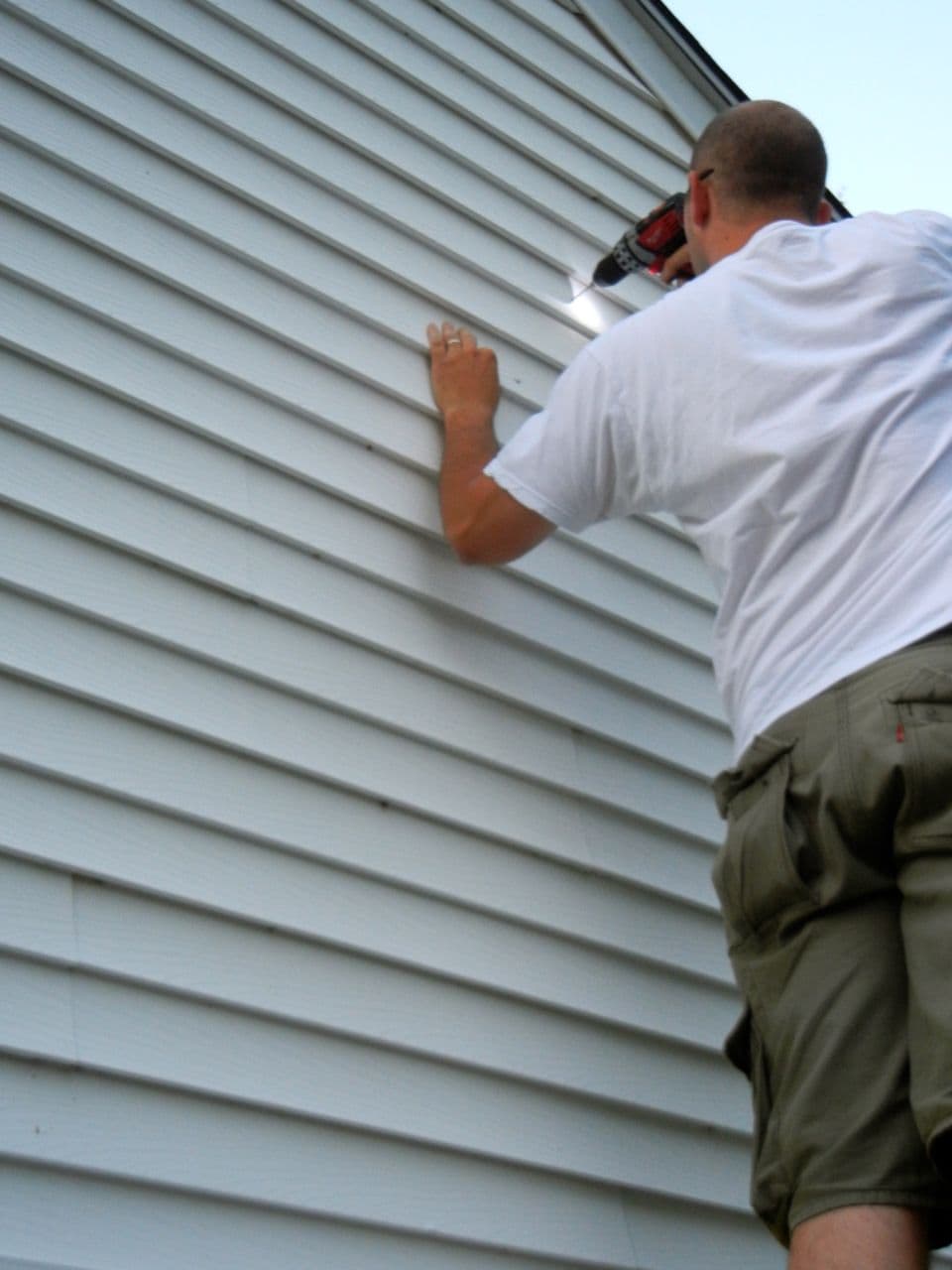 It was getting to be nightfall at this point, so excuse the poor lighting. Matt's still up on the ladder using some silicon filler to protect the screw from getting wet and possibly rusting. A messy, rust-colored line running down the white siding wouldn't be the "mancave modification" I was going for.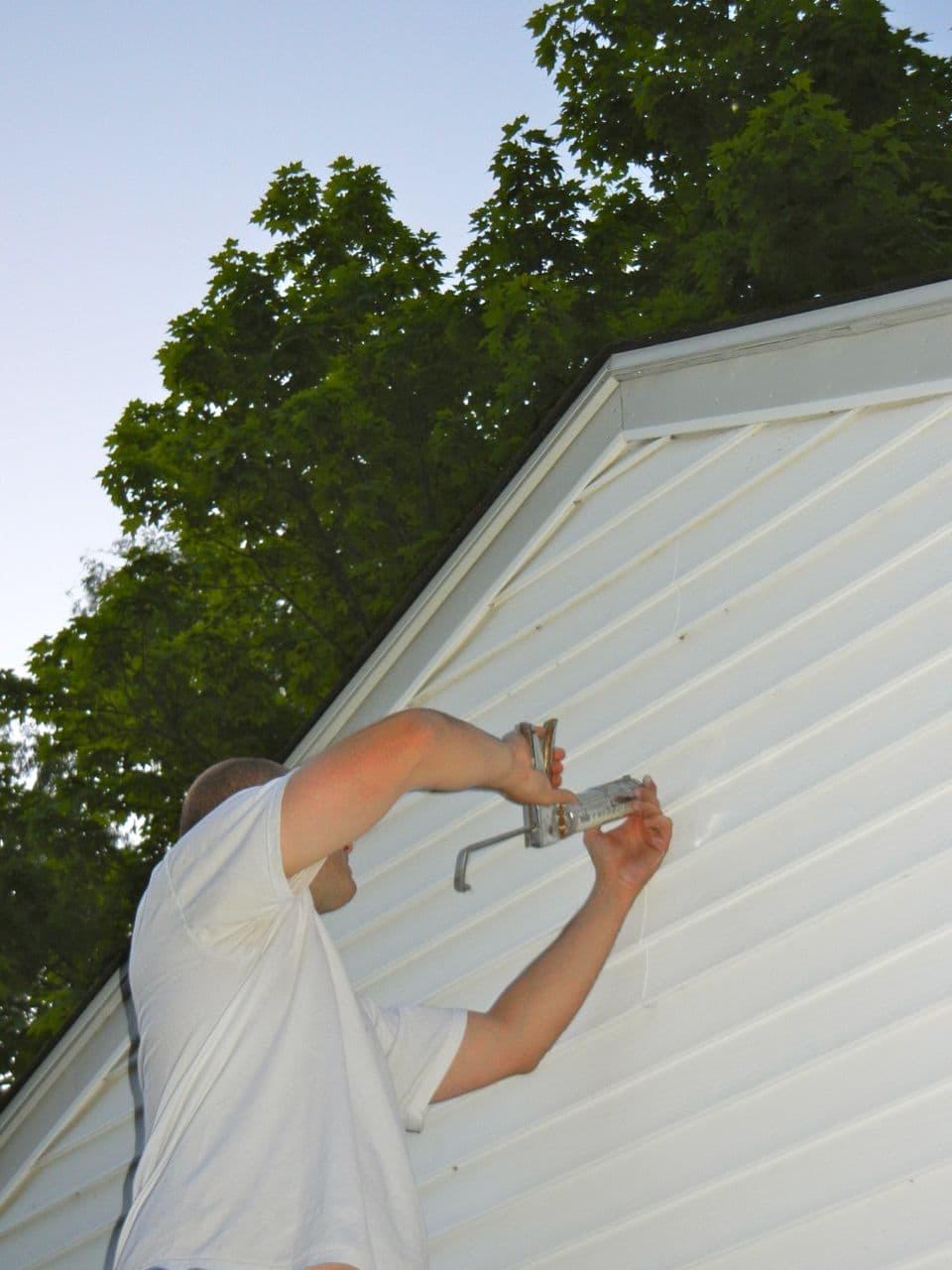 Can you guess yet what we hung up there? Did you know it was a grapevine wreath that I've wanted for 2 years and finally received from my parents for my birthday? Of course you knew. My mom added the white flowers to make it gift-y and I'm keeping them on, because I love them. This baby has withstood a few intense windstorms & rainstorms and is still looking great.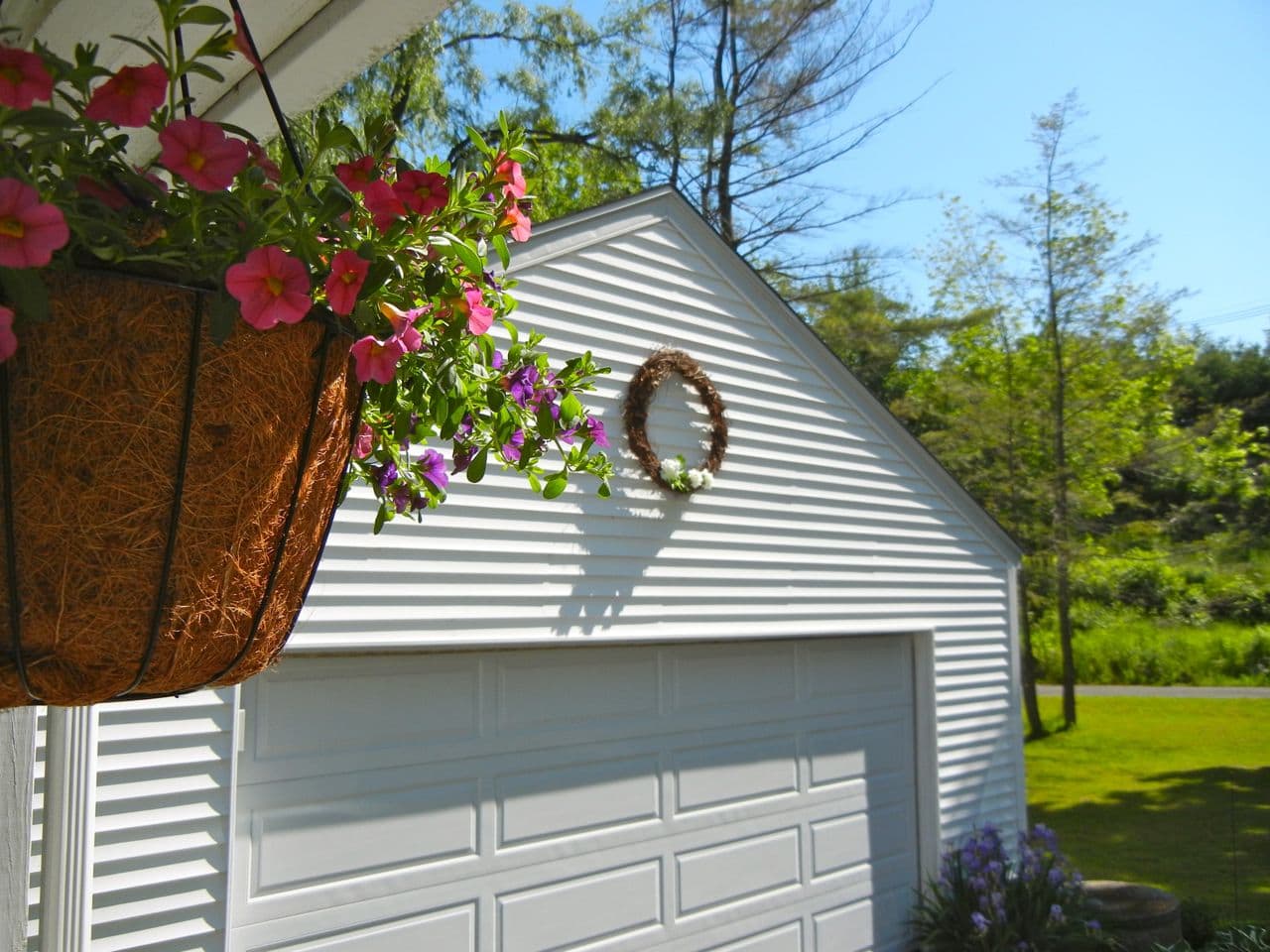 Looks better, right? I'm loving it up there. You can see it clearly from the street and it infinitely improves the garage & curb appeal. I have a couple of black lanterns that I've wanted to put up on either side of the garage door for 2+ years, too. They're sitting in the garage so maybe we'll tackle those this June. For now, I'll sit on my front porch and enjoy the view. If I'm not allowed in the mancave, I'm sure as heck going to beautify the outside of it.
Disclaimer: My husband was made out to be a little crazier about his mancave in this post than he is in real life, for humor's sake. In real life, though, he does tell me to watch out for the car when I'm within a few feet of it :)