If you read yesterday's rambling post about my husband thinking I'm nuts because I re-use Zip-loc bags, you must really be a loyal reader. That ish was long. And pretty boring. But, if you read it, and you read it all the way to the bottom, you knew this post was coming.
Matt and I celebrated our 4th wedding anniversary yesterday. October 15th. 15 de Octubre. I can honestly say that I truly love him more today than I did four years ago, so I think we're doing something right. I won't get too sappy here, but one day, maybe he'll get his own letter. It's 10pm and I've put down two glasses of wine, so this will be mostly picture oriented.
The 4th wedding anniversary is categorized by linen or floral. Matt came home on Tuesday* with an incredible floral display of hydrangeas and white roses.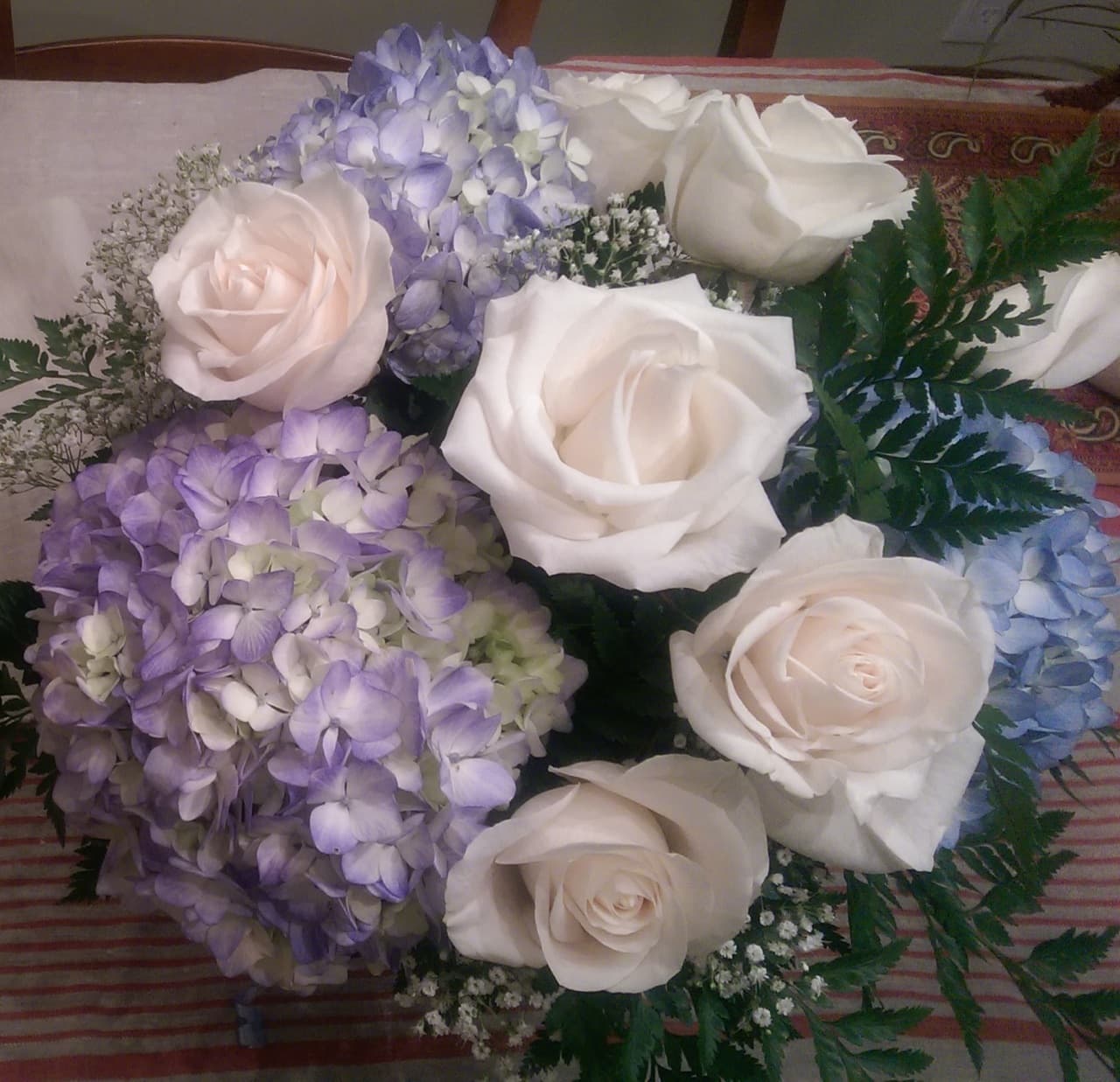 He said, "I thought you'd like this, since you had white roses in your bouquet and your 'maids and centerpieces featured blue hydrangeas." So sweet, right? Men out there… this melts a woman's heart. We plan and plan and plan and think you have no idea what goes into it and then you pop in with a gift that lets us know you know exactly what was going on the whole time… yeah.
I had other ideas in mind since Matt couldn't care less about floral anything. Linen it was.
Linen shirt? Eh, too easy.
Linen pants? Pleeeeaaassse…do you know my husband? He's at his happiest with a power tool and/or a baseball bat in his hand. He's not the linen pant type of guy.
I started thinking about how we totalllllyy don't have enough throw pillows around here and decided to make him a throw pillow with linen fabric. Except, he wouldn't appreciate the throw pillow without something manly associated with it, so I decided to embroider something onto the pillow. No, embroidery doesn't scream masculinity but what I embroidered does. House Tarsi. That's a Game of Thrones reference.
I took embroidery lessons from Matt's grandma (I'm so fancy…) and got to work. I sketched out what I wanted to write and dug in. Spoiler alert: Embroidery/Needlepoint is fun.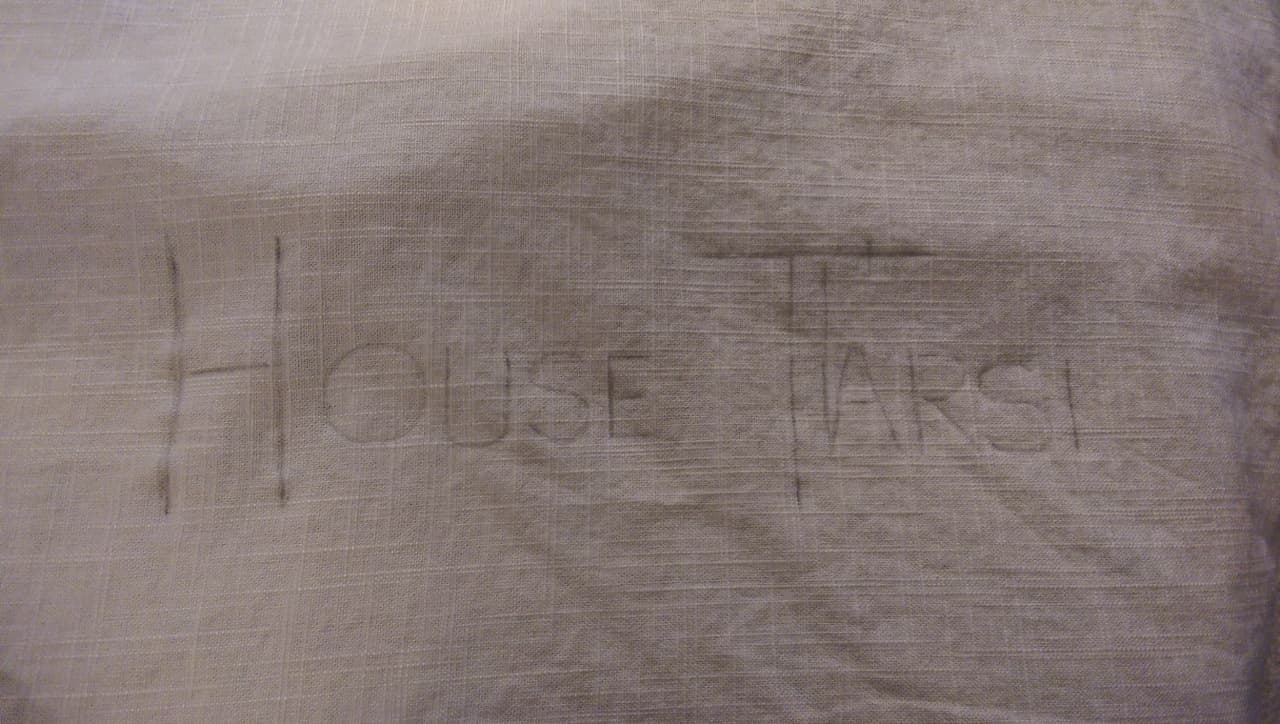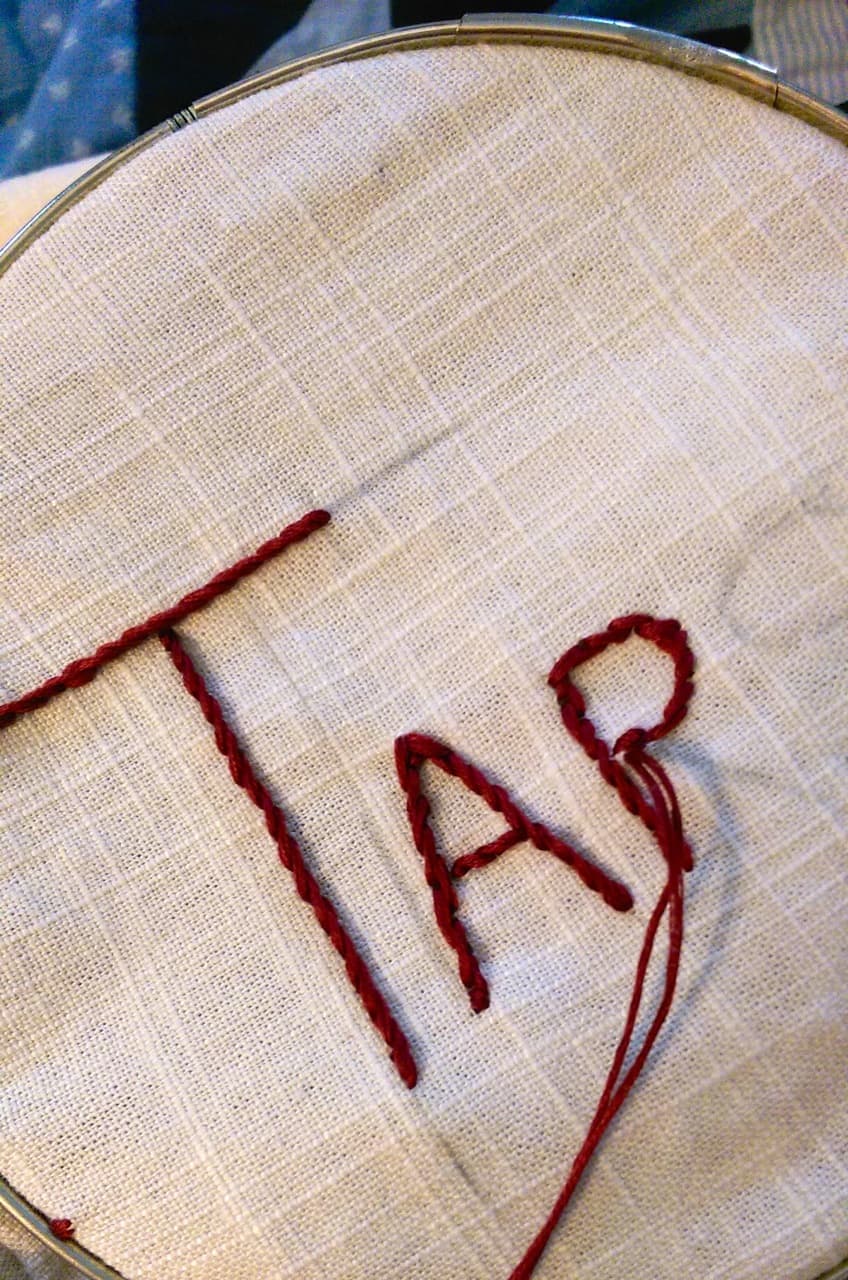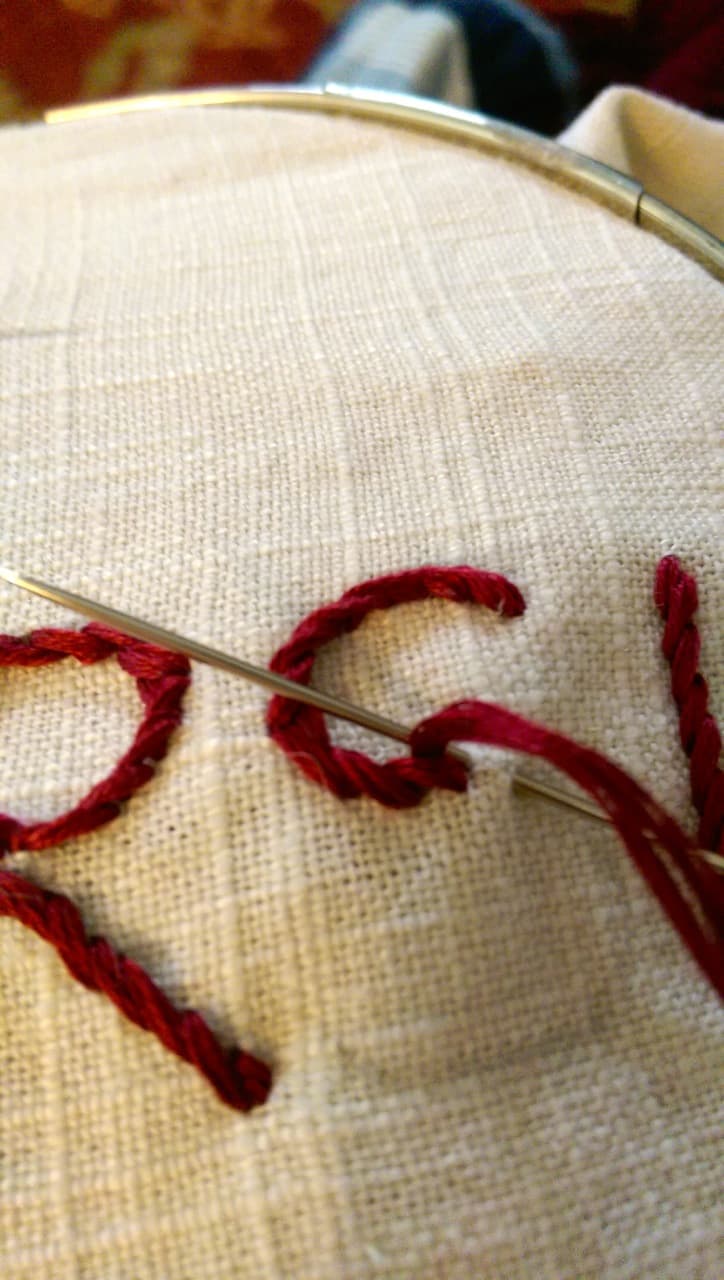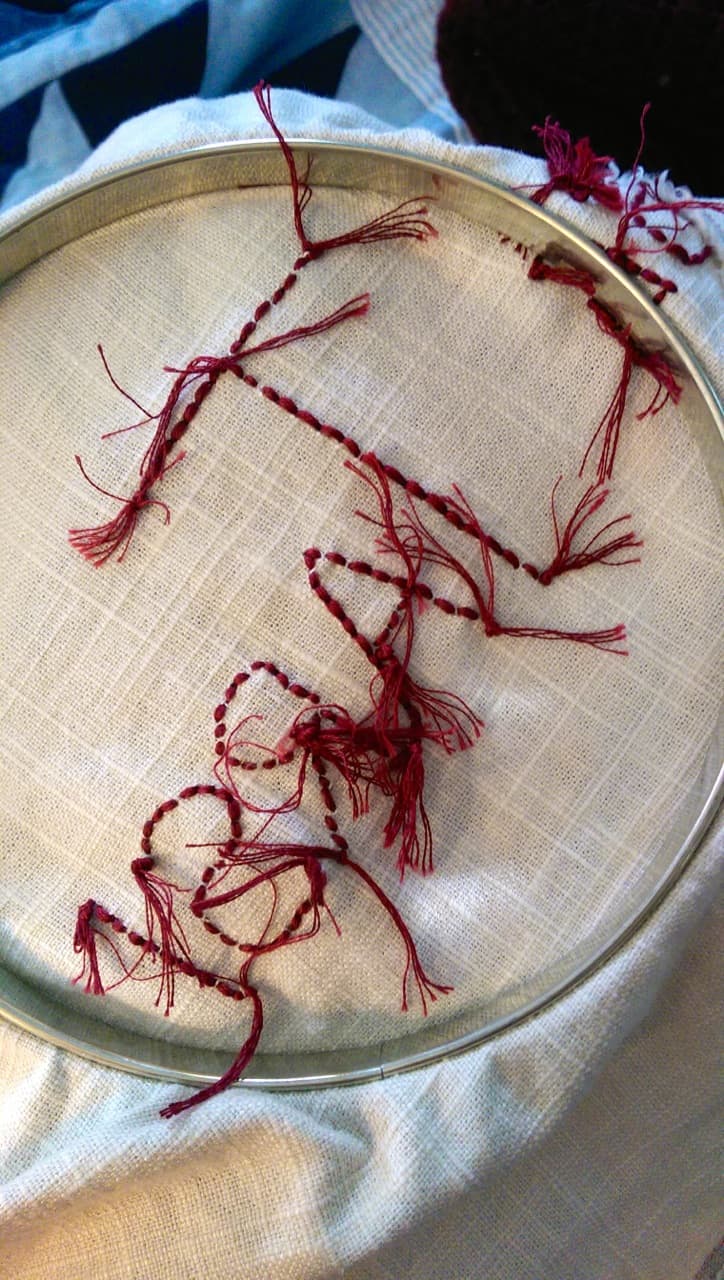 Really fun.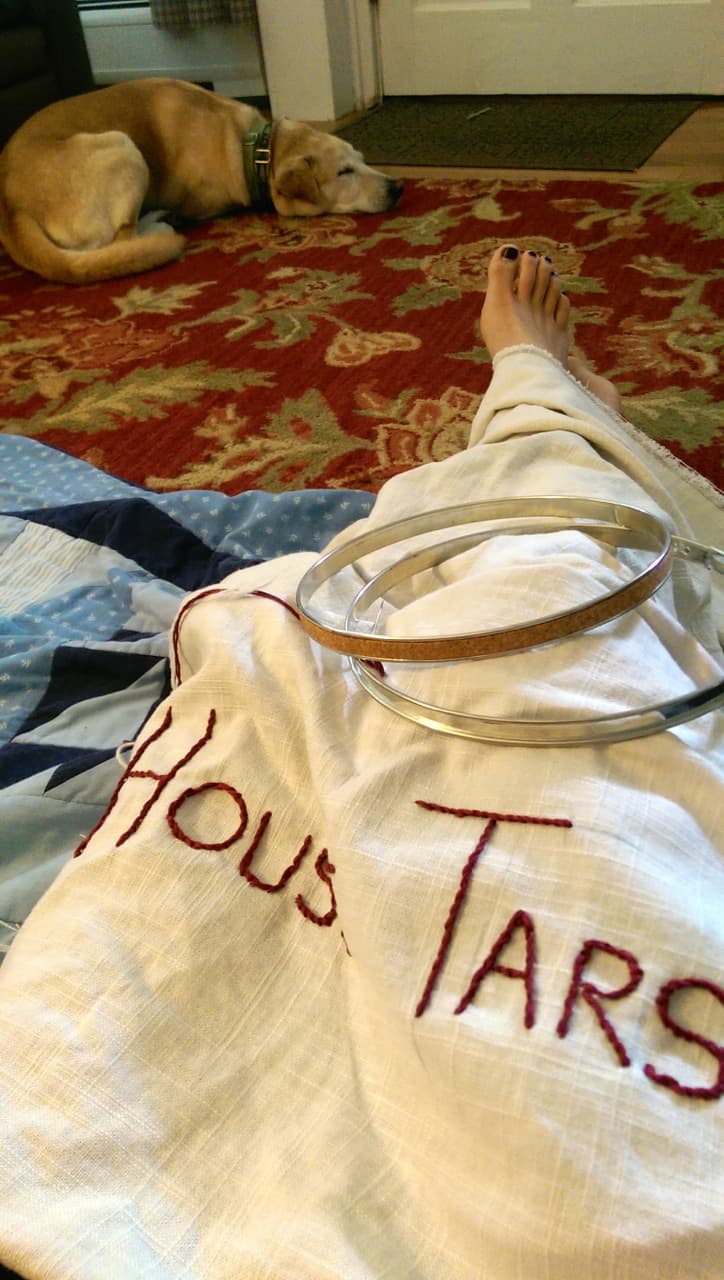 I actually don't have the finished product because on my way to Matt's grandma's to sew it up and fit on the pillow insert, we ran into unexpected delays. I'm going to get it done soon and show you the final product at that point. I know you're on the edge of your seat.
*Yes, Matt brought the flowers home on Tuesday instead of Wednesday - our actual anniversary. This is because I always make a big deal about not wanting flowers on "special days." I prefer them early February instead of February 14th. If he's going to get me Christmas roses, I prefer them 12/21 so I can actually enjoy them… it's all about expecting the unexpected. If that makes sense.